Brief facts:
A source in US familiar with the intelligence approved Russia's Black Sea fleet flagship struck by two Ukrainian missiles.
Russian missile strikes and artillery shellings have hit several Ukrainian cities, Kyiv Kharkiv, Mykolayiv among them - there are numerous victims, dozens civilians killed and injured.
Russian warship Moskva sinks in Black Sea after the damaged with Ukrainian Neptun missiles.
The President of Ukraine held negotiations with the leader of France Emmanuel Macron.
Russian forces completing preparations for new offensive – General Staff
At least 1,964 civilians killed in Ukraine since start of Russian invasion – UN.
Side note: news are marked in accordance with the Kyiv time zone: Eastern European Time (EET), GMT/UTC+2
Read more: T-72M1R Tanks "Disappeared" in Poland, They May Soon Reemerge at Ukraine's Military Bases
Latest news:
Thank you for your attention! This feed is closed. But Defense Express has already started a new one. Find the latest news on Day 52nd of the Russian invasion of Ukraine here.
23:50 Shid (East) Tactical Group: Ukraine repulses Russian offensive, kills two dozen servicemen, destroys equipment.
In the operational area of the Shid (East) Tactical Group repulsed an enemy offensive, destroying more than 20 invaders, a main battle tank, an artillery system, two unmanned aerial vehicles, and other military equipment.
That's according to the press service of the Skhid Group, - Ukrinform reports.
More information about enemy losses since the beginning of war in the article by Defense Express.
23:25 Kyiv Independent: Ambassadors from several countries are coming back to Kyiv after evacuating amid Russia's invasion of Ukraine.
Italy's ambassador to Ukraine will return to Ukraine's capital city Kyiv, with plans to resume working on 18 April.
France also announced today that their embassy will reopen shortly, with plans to move the embassy back to Kyiv, after the embassy was temporarily relocated to Lviv.
It is according the post of Kyiv Independent on Twitter.
22:50 russia blocked the websites of Radio France Internationale and the Russian-language service of The Moscow Times in an ongoing crackdown against independent media, – The Guardian reports citing Reuters.
The English-language website for the Moscow Times has not been affected, confirmed Moscow Times in a statement. The news organization said the move to block its website by Russian officials was because of a story it published on the conflict in Ukraine.
Radio France Internationale said it had not been provided with an explanation on why the website was blocked in Russia.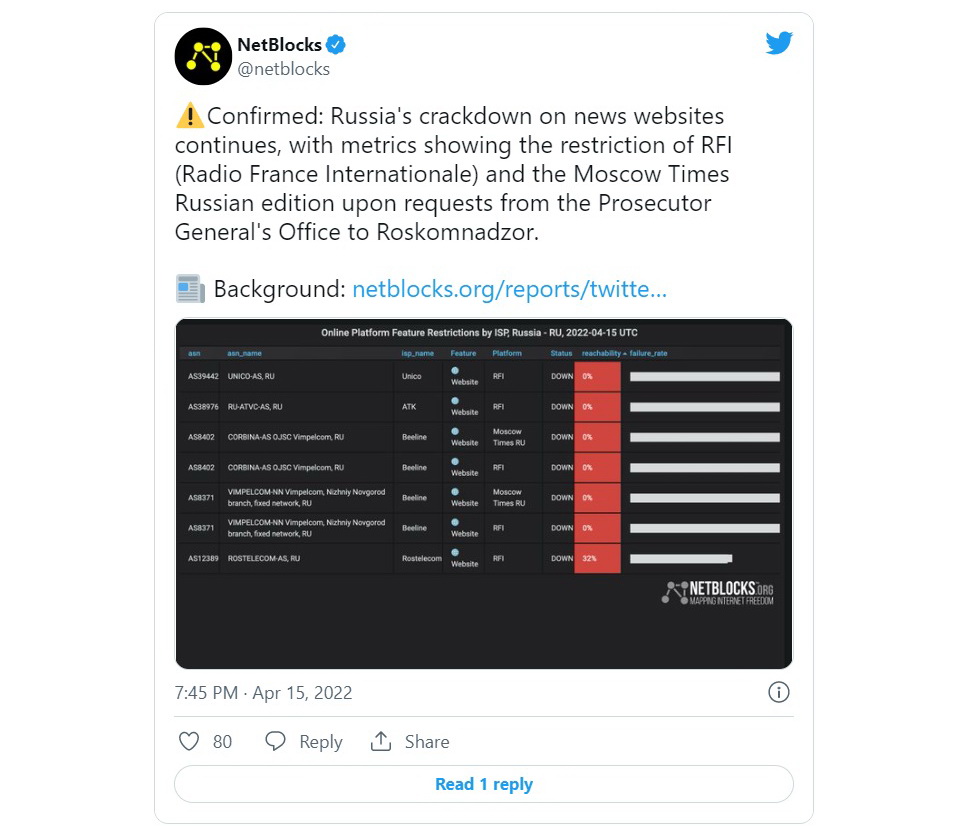 22:15 A source in US familiar with the intelligence: Russia's Black Sea fleet flagship struck by two Ukrainian missiles.
Two Ukrainian Neptune missiles hit the Moskva – Russia's flagship in the Black Sea – earlier this week, a U.S. senior defense official said Friday, April 15.
That's according to CNN.
A more detailed assessment from an American official said that the strike and subsequent sinking of the ship was the result of a Ukrainian missile strike.
"CNN reported yesterday the U.S. believed with 'medium confidence' that Ukraine's version of events regarding a missile strike on the warship – which Moscow has disputed – was accurate, according to a source familiar with the intelligence," the report added.
Russian officials have provided few details about the Moskva ship that was sunk by Ukraine Neptune missiles, but created a memorial for the ship's sinking, - The Guardian reports.
The Neptun Anti-Ship Cruise Missiles (ASCM) System that sank russia's Moskva missile cruiser whas created by Ukraine's Defense Industry as well as Vilkha MLRS. Find more details on Ukraine's missile program in a publication by Defense Express.
21:35 Russian missile strikes have hit a military factory near Kyiv that makes the missiles Ukraine claims it used to sink the Moskva naval flagship - Media.
A workshop and an administrative building at the Vizar plant, which is near Kyiv's international Zhuliany airport, were seriously damaged because of Russia's strikes, an AFP journalist saw, – The Guardian reports.
Earlier, Russia had announced it used Kalibr sea-based long-range missiles to hit the factory, which Ukraine's state weapons manufacturer Ukroboronprom says produced Neptune missiles, as a response for destroying russia's Moskva missile cruiser.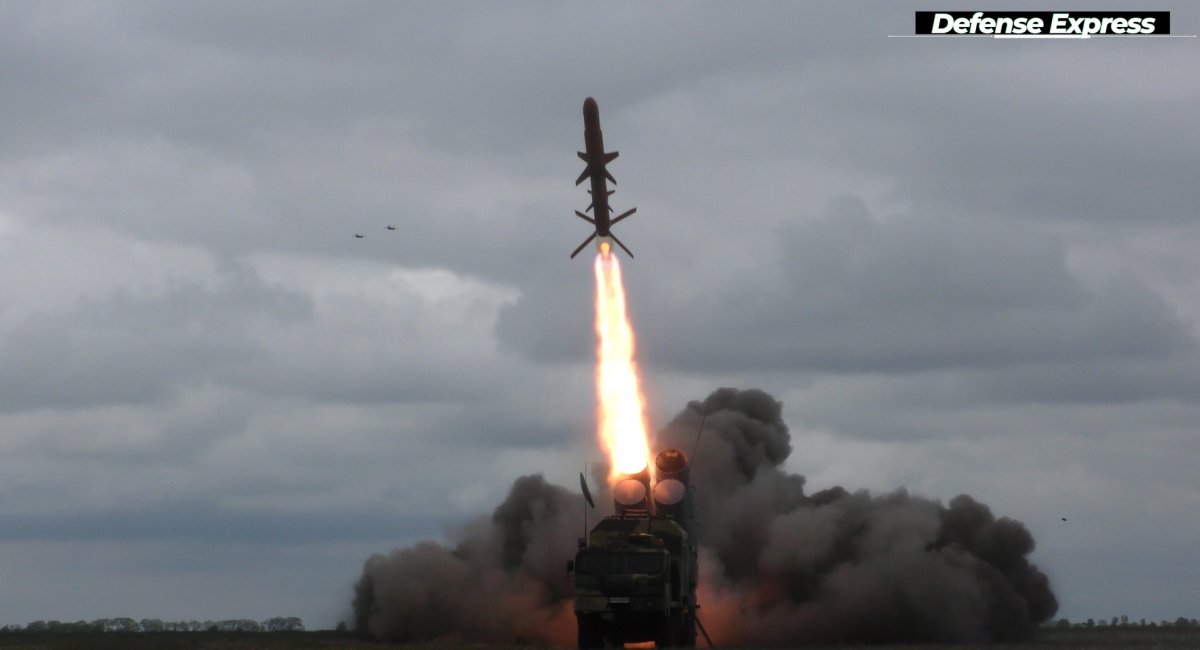 The Kyiv regional governor said there were at least two other Russian strikes today, but did not provide details on the damage sustained or any casualties.
As Defense Express reported, Ukrainian military hit russia's Moskva missile cruiser. The warship was the same one that has been told by Snake Island defenders to go fuck itself. It was hit with Neptune anti-ship cruise missile developed by Kyiv based Luch Design Bureau in 2014-2020.
According to the russian ministry of defense officiall statement Black Sea Fleet's guided-missile cruiser Moskva sank while being towed to the port of destination on Thursday, April 14.
20:55 The Head of the Kharkiv Regional Military Administration Oleh Synehubov: 7 killed, 34 injured in enemy shelling of Kharkiv.
Seven people were killed, 34 more were injured as a result of the enemy shelling of one of the residential areas of Kharkiv city.
"The occupiers fired on one of the residential areas of Kharkiv. Unfortunately, 34 people, including three children, were injured. Seven people, including a 7-month-old child, were killed," Head of the Kharkiv Regional Military Administration Oleh Synehubov posted on Telegram, - Ukrinform reports. Doctors provide emergency care to the injured.
21:15 The Head of the Mykolayiv Regional Military Administration Vitaliy Kim: 5 killed, 15 injured in Russia's attack on Mykolayiv.
Five people were killed, 15 more were injured as Russia fired cluster munitions on Mykolayiv city.
"15 injured, 5 killed. The 5th person picked up unexploded ordnance ... I repeat once again! Do not touch unknown objects. It may kill you," – the Head of the Mykolayiv Regional Military Administration Vitaliy Kim posted on Telegram, - Ukrinform reports.
In addition, a missile destroyed a Nova Poshta post office and set fire to a haystack, he noted.
20:40 The Defense Intelligence of the Ministry of Defense of Ukraine: Production of tanks halts in Russia.
Russia is forced to abandon the production of new heavy armored vehicles, namely so popular cutting-edge T-14 "Armata" and T-90 "Proryv". Thanks to applied sanctions UralVagonZavod machine building company is having really hard times and is no more capable to produce new military units. Therefore, the management of the plant is forced to make every effort to repair the tanks damaged in the battles against the Armed Forces of Ukraine.
Find more details in a publication by Defense Express.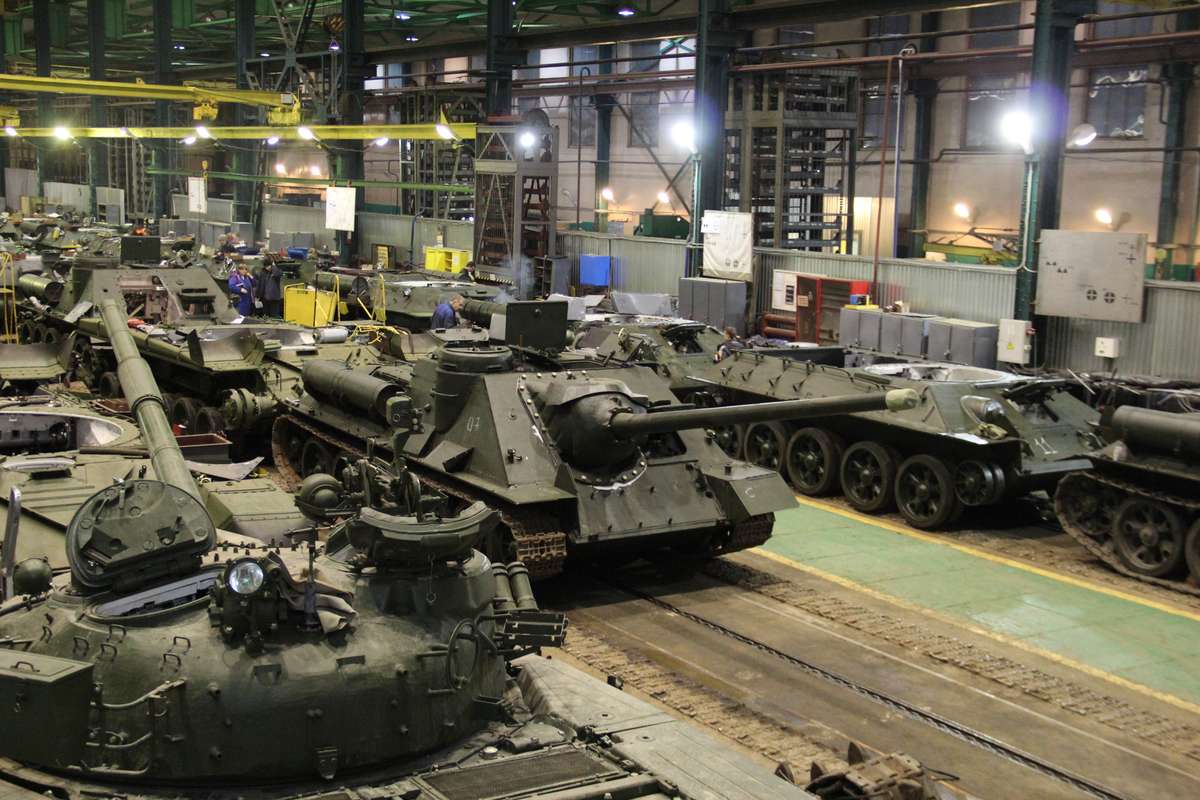 19:55 New US military aid for Ukraine to arrive in next 24 hours – CNN
According to CNN the first tranche of weapons and equipment from the new $800 million aid package sealed by U.S. President Biden two days ago will arrive in Europe in the next 24 hours.
"The first flight of the $800 million in new aid for Ukraine from the United States is expected to arrive in the region in the next 24 hours, according to a senior defense official," - CNN reports.
The new batch of military aid will be picked up at the border by Ukrainians and taken into the country.
As Defense Express reported, US President announced another $ 800 million military aid package for Ukraine on April 13.
The new package included 11 Mi-17 helicopters that had initially been earmarked for Afghanistan, 18 155 mm Howitzer cannons and 300 more Switchblade drones, in addition to radar systems capable of tracking incoming fire and pinpointing its origin.
Find more details in a publication by Defense Express.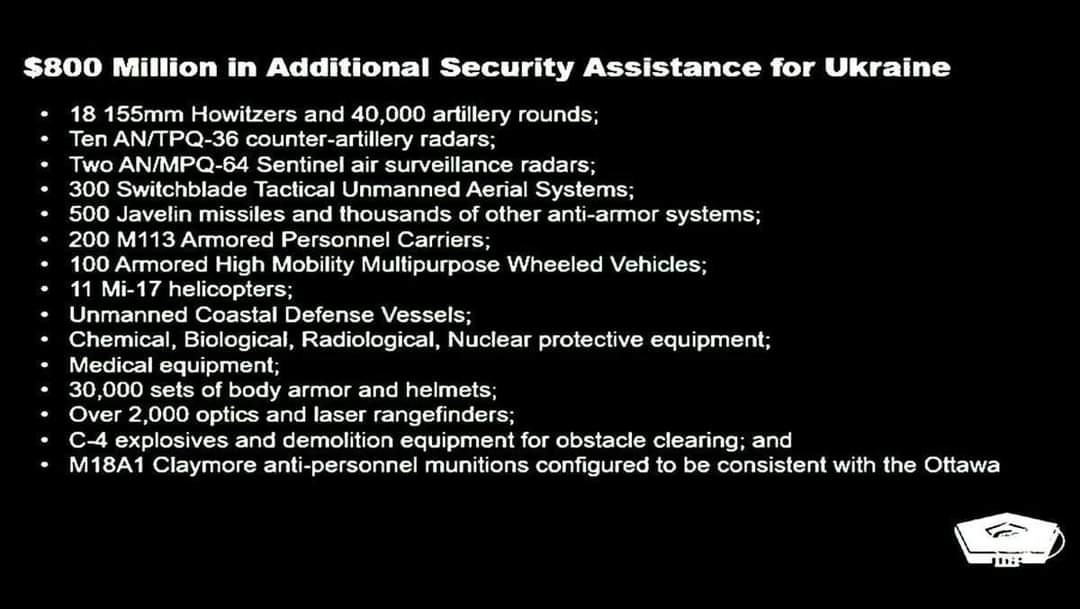 19:35 The head of the Kyiv Regional Military Administration Oleksandr Pavliuk: Demining of Kyiv Oblast can take up to a year.
The head of the Kyiv Regional Military Administration Oleksandr Pavliuk said on April 15 that they
"Kyiv Regional Military Administration plans to finish demining settlements and roads in Kyiv Oblast by the end of May, while the rest of the territory can take up to a year," - The head of the Kyiv Regional Military Administration Oleksandr Pavliuk said on April 15 in national telethon, as Ukrainska Pravda reports.
According to Oleksandr Pavliuk, around 1,200 hectares have been cleared already.
Earlier the head of the Kyiv Regional Military Administration posted a video about restoration works in Kyiv Region on his Facebook.
18:55 General Staff of the Armed Forces of Ukraine posts key points of the operational update regarding the russian invasion on 18.00 on April 15, 2022.
The partial blockade of Kharkiv continues.
In some settlements, the russian occupiers are trying to imitate elections and illegally appoint "local governments" from among local residents loyal to the occupying power.
In the Donetsk direction, the enemy tried to storm Marinka, no success.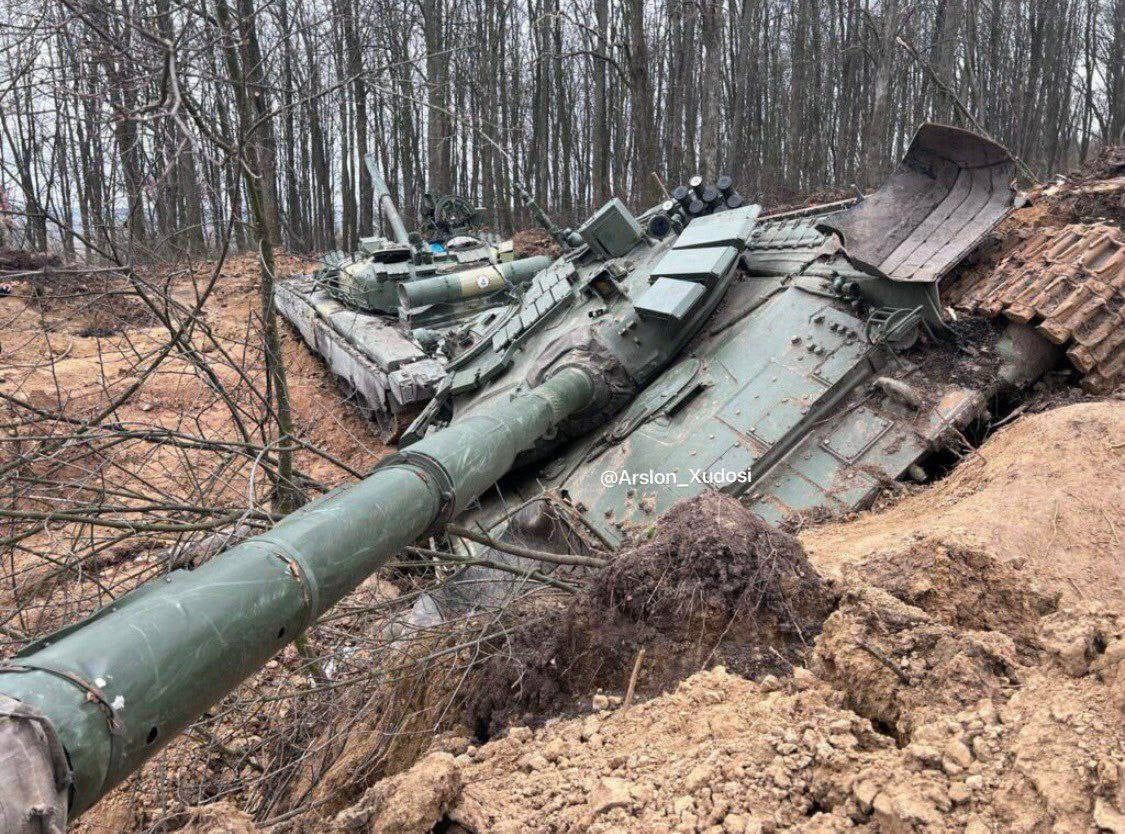 In order to suppress Ukrainian resistance, russian occupiers are filtering and searching for people involved in military service.
In the areas of Luhansk oblast temporarily occupied by the enemy, the usage of buildings and adjacent territories of secondary schools for the installation of additional field hospitals, places for weapons, ammunition and military equipment is recorded.
More information about enemy losses since the beginning of war in the article by Defense Express.
18:45 General Staff of the Armed Forces of Ukraine posted a video asking to endorse an international lend-lease program for Ukraine.
Defense Express in the article reminds what armor Ukraine really needs.
18:30 Ministry of Defense of Ukraine spokesman Oleksandr Motuzianyk: russian Tu-22M3 bombers strike Mariupol.
For the first time since the beginning of military aggression against Ukraine, russian troops have attacked the Ukrainian port city of Mariupol using long-range Tu-22M3 bombers.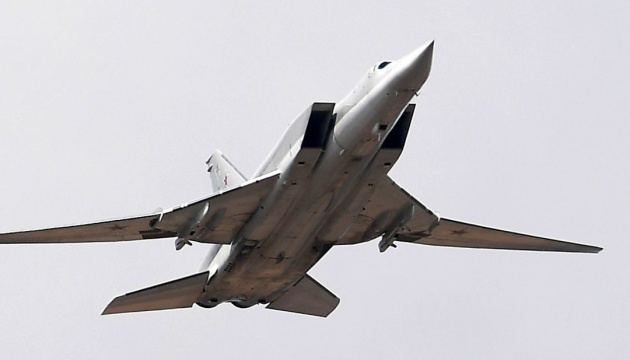 Oleksandr Motuzianyk adds, that russian invaders continue to concentrate their efforts on preparations for the offensive in eastern Ukraine, establishing control over the Donetsk and Luhansk regions, Ukrinform reports.
Defense Express states, however, that enemy pilots are not so brave when they attack Ukraine. Find out why in the article.
18:10 CNN, citing US officials: US doesn't believe Russian cruiser was carrying nuclear weapons when it sunk.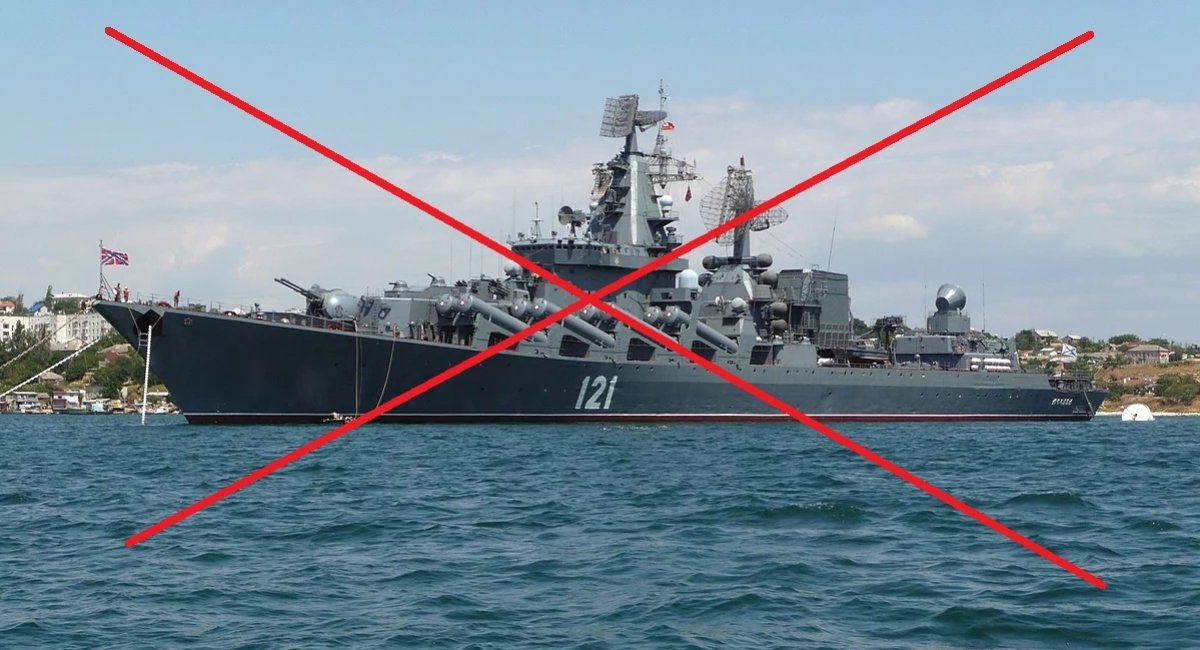 More information about russia's warship "Moskva" on Defense Express.
The United States does not believe the Russian cruiser Moskva was carrying nuclear weapons at the time of its sinking, according to the latest US intelligence assessment, two senior US officials with knowledge of the intelligence tell CNN.
17:40 Odesa Regional Military Administration spokesperson Sergii Bratchuk: Ukrainian Army shoots down Russia's Orlan-10 drone over Odesa region.
Defense Express gives more information about the successful shooting down of enemy UAV.
Sergii Bratchuk's message on Telegram was the following: "The night in Odesa and the region has passed to the sound of air raid alarms, but no strikes were reported… At the same time, I'd like to praise the soldiers with the 28th Knights of the First Winter Campaign Separate Mechanized Brigade who shot down yet another enemy 'bird' – the tenth Orlan-10 drone. Well done, thanks for your service!".
17:15 CNN: US believes Russia's war in Ukraine could last through end of 2022.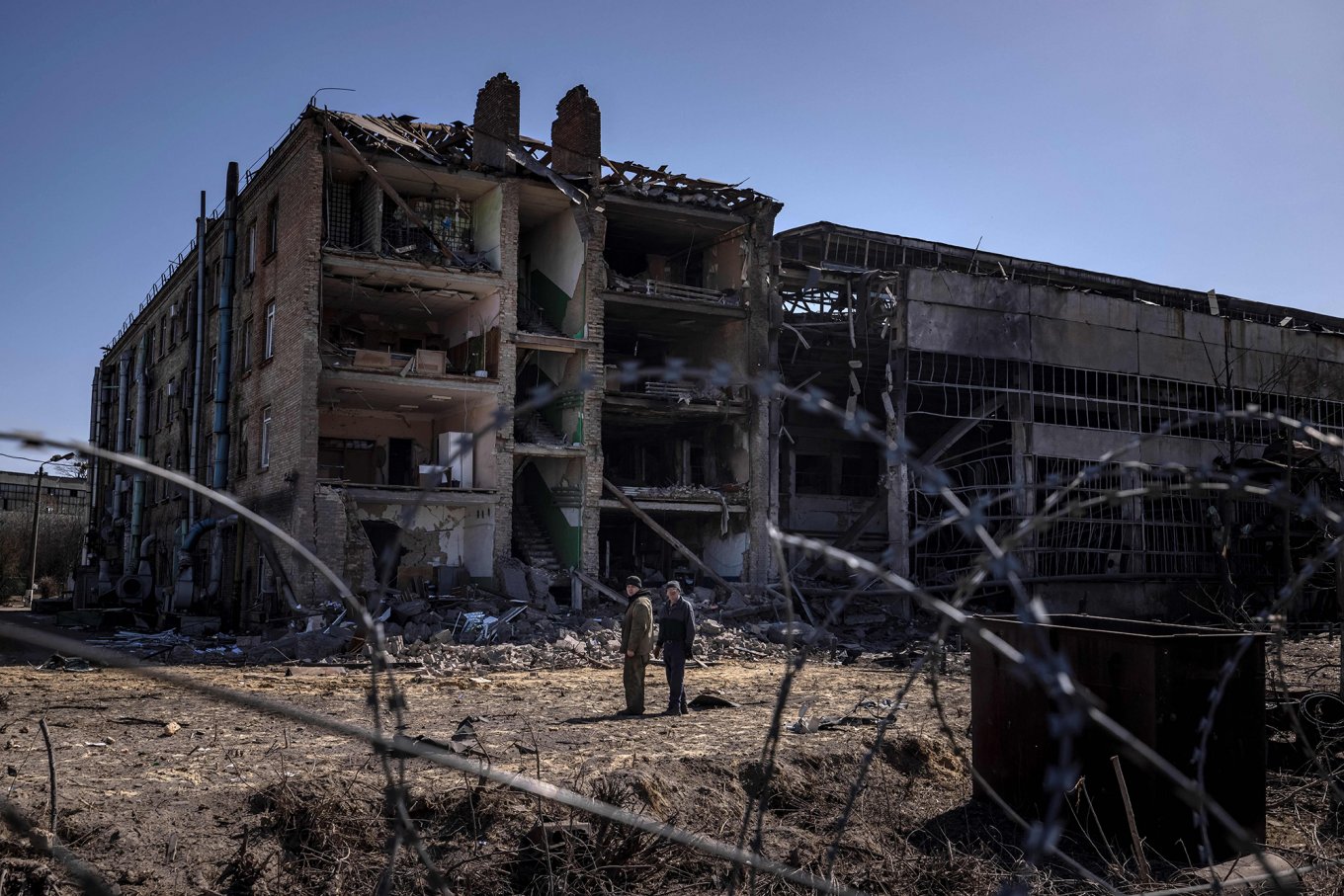 Secretary of State Antony Blinken told European allies that the United States believes the Russian war in Ukraine could last through the end of 2022, two European officials told CNN, as US and European officials have increasingly assessed that there is no short-term end in sight to the conflict.
Defense Express offers to read more about live-updated chronicles of russian federation crimes in Ukraine.
16:55 Ministry of Defense of Ukraine spokesman Oleksandr Motuzianyk: russian forces not able to take Mariupol.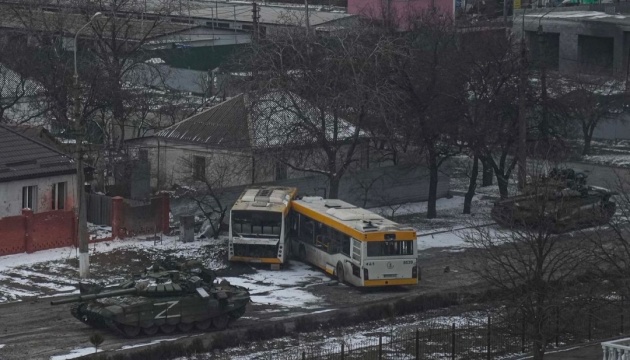 "The merger of two military formations in Mariupol is a brilliant tactical operation. The situation in Mariupol is difficult, and fighting continues. The Russian army is constantly involving additional units to storm the city, and as of now active battles are going on near the Illich plant and in the port zone of Mariupol. But the Russians are not able to completely capture this city," Motuzianyk said, Ukrinform reports.
Defense Express reminds, that russian occupiers even resorted to using poisonous substances to fight against Ukrainian heroic defenders in Mariupol.
15:50 The State Border Guard Service of Ukraine: russians fired again from russian territory at the positions of Ukrainian border guards in the Chernihiv region.
"The renewed shelling of border positions in the Chernihiv region! Twelve 122mm and 82mm mortar shells were fired from Russian territory this afternoon. There are no casualties among border guards and locals," the statement on Telegam said, Ukrinform reports.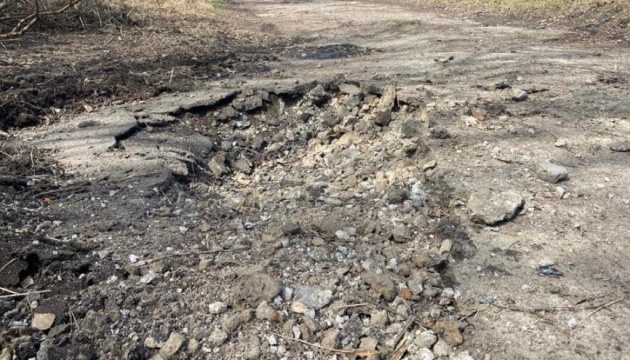 Defence Express reminds, that earlier this week Ukrainian fighters in their video demonstrated how they destroyed enemy mortar battery in the south of Ukraine.
15:20 The head of the Mykolaiv Regional Council Hanna Zamazeyeva: russian invaders have shelled residential districts of Mykolaiv city, using the multiple launch rocket system (MLRS). Casualties have been reported.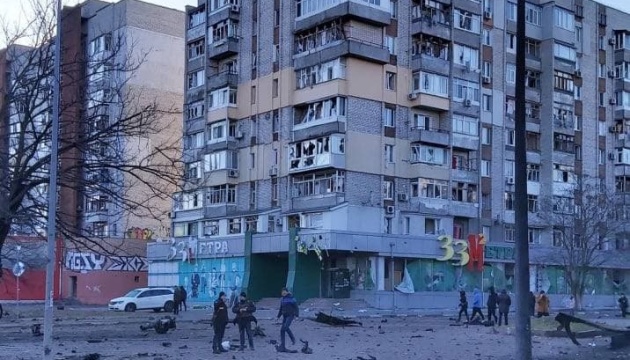 Hanna Zamazeyeva informed about it on her Telegram, providing the post with more photos, Ukrinform reports.
Defense Express reminds, that Slovakia has sent S-300 air-defence system to help Ukraine partly closing the sky.
14:30 Washington Post: Russia warns US to stop arming Ukraine.
The Washington Post reported on April 15 that it had received a copy of a diplomatic note sent by Russia to the U.S. In the note, Russia claimed that U.S. and NATO shipments of the "most sensitive" weapons to Ukraine could bring "unpredictable consequences."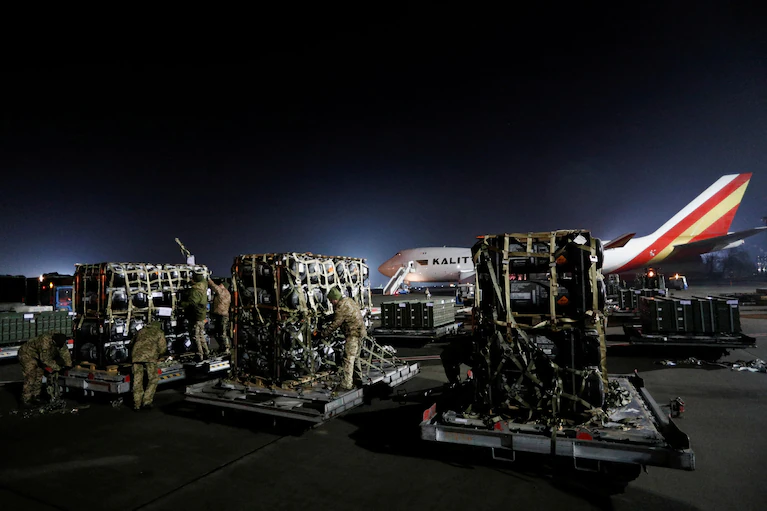 Defense Express reminds, that Ukraine is about to receive $800M assistance in weapons from the US soon.
13:55 The press service of the Kharkiv regional prosecutor's office: russians fired at evacuation buses in Kharkiv region. 7 civilians killed, 27 wounded.
On April 14, Russian forces fired at evacuation buses in Kharkiv region, killing 7 people and injuring 27.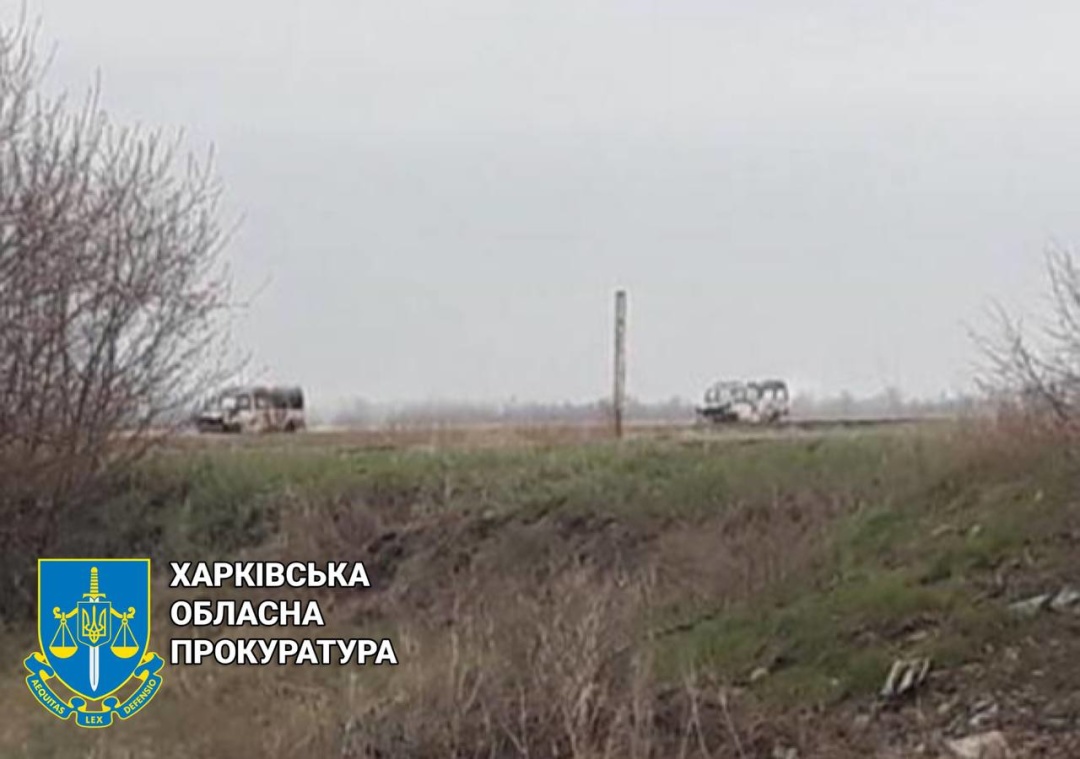 The press service of the Kharkiv regional prosecutor's office reported this on Telegram on April 15, according to Ukrinform.
"On April 14, 2022, Russian servicepersons fired at evacuation buses with civilians in the village of Borova, Izium district. According to preliminary data, seven people died. Another 27 people were injured," the report says.
13:20 General Staff of the Armed Forces of Ukraine reports, that Ukrainian Armed Forces hit another russia`s most advanced Ka-52 helicopter.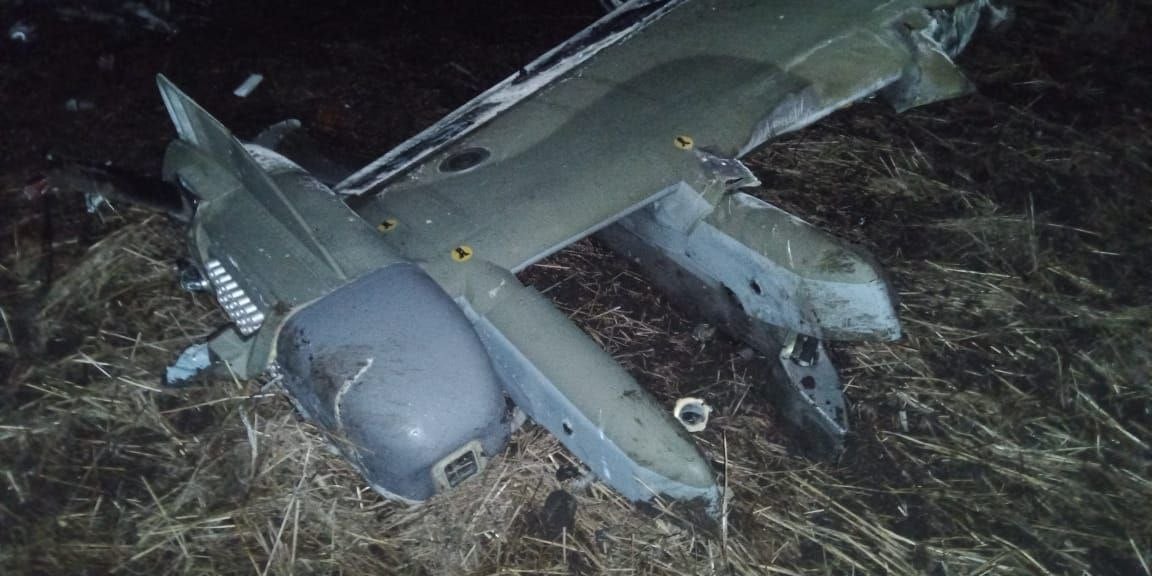 Find more photos in publication by Defense Express.
According to the report on Facebook.One of the units of the 93rd separate mechanized brigade "Kholodny Yar" has shot down a russian helicopter at night on Friday 15. It could be a commander's aircraft of the russia's army aviation.
12:46 Ukraine NOW: Russian forces took an operational pause for a number of reasons – Kyrylenko
"There are factors that keep the enemy on a forced pause. These are weather conditions, a certain inconsistency of actions and frankly panic moods. The mood and fighting spirit of even the regular armed forces of Russia is far from proper level," said Kyrylenko
According to him, the Russians are currently gathering forces: "We see that they are regrouped and ready for simultaneous mass attacks with the use of all their units, which are tied in this direction. There are many of them."
12:20 Russian total combat losses from 24.02 to 15.04 (approx.):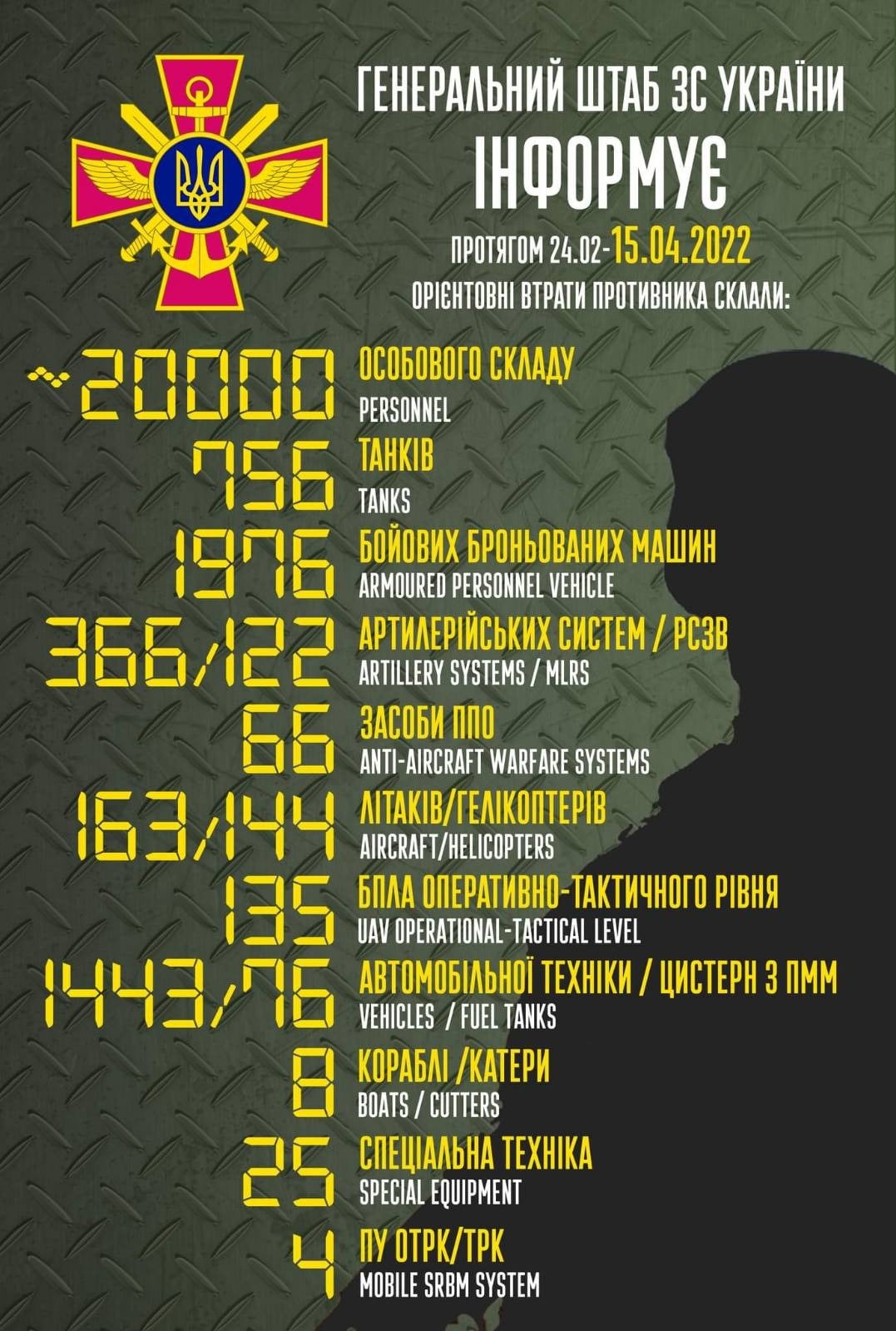 Personnel – about 20,000 people
Tanks ‒ 756 units
APVs ‒ 1976 units
Artillery systems – 366 units
MLRS – 122 units
Anti-aircraft warfare systems – 66 units
Aircraft – 163 units
Helicopters – 144 units
Vehicles – 1443 units
Boats / cutters – 8 units
Fuel tanks – 76 units
UAV operational-tactical level – 135 units
Special equipment – 25 units
Mobile SRBM system – 4 units
11:20 State Emergency Service of Ukraine: Ukrainian rescuers have neutralized 1,564 explosives over the past 24 hours
Pyrotechnicians of the SES have detected, detached and defused 1,564 explosive devices, including two aviation bombs, observed 238,9 ha of territories. Most of the cases that required their help were in southern Kharkiv (2,537 times) and Mykolaiv (1,091 times) regions, eastern Donetsk region (288 times), northeastern Sumy region (272 times), and in Kyiv region (718 times).
In total, since the beginning of the full-scale Russian invasion, 63,543 explosives and 417,4 kg of explosive material have been neutralized, including 1,935 aviation bombs. A territory of 8,860 hectares has been observed.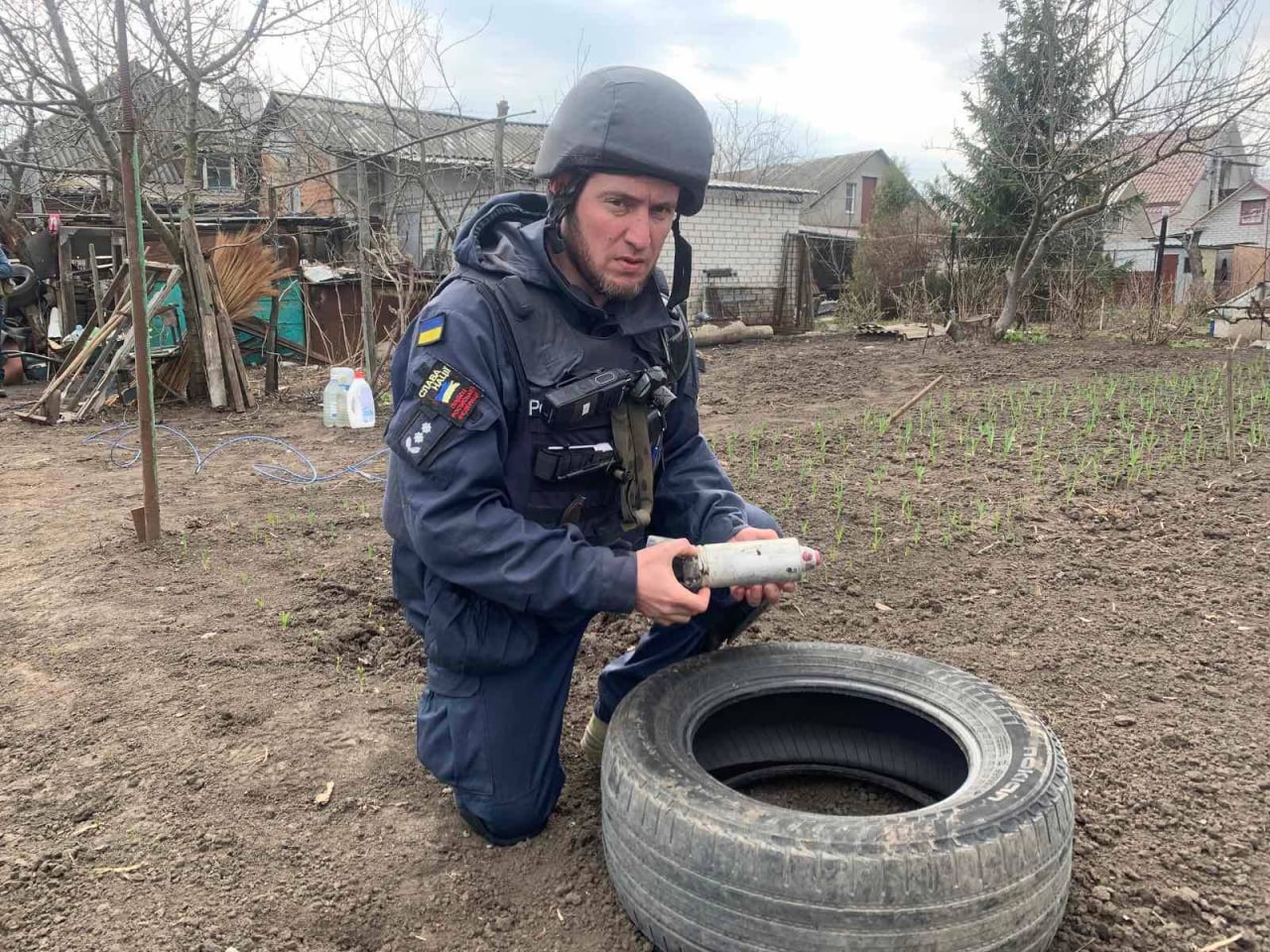 11:00 Security Service of Ukraine has obtained evidence of Russia shelling its own Klimovo village in Bryansk Oblast
In an intercepted call, a Russian soldier currently stationed in the Donetsk region of Ukraine explains to his wife why Russian forces shell friendly settlements. According to him, the shelling was to make a provocation and accuse the Ukrainian side.
"The same [thing] was in the Chechen War. Apartments in Moscow were blown up, like, if it were terrorists. But actually FBS-ers [did that]. Now they (Ukrainians) cannot reach Klimovo from such a distance," the invader said.
Note: the information that the occupiers say in the intercepted calls is not verified independently.
10:18 Defense Express: Russia has relocated its Su-25 fighter jets from Belarus to an airfield in Voronezh Oblast
As of April 15, Russian aerospace forces have practically finished the relocation of combat aircraft from Belarus to advanced airfields near the Eastern operational zone. It applies to the Su-25 fighters for the support of ground forces in the first place, Defense Express reports.
At least 30 units of Su-25 planes arrived at an airfield in Voronezh Oblast. Besides, the Russian aerospace forces command has dramatically decreased the presence of other types frontline aircraft located in Belarus. More details in our coverage.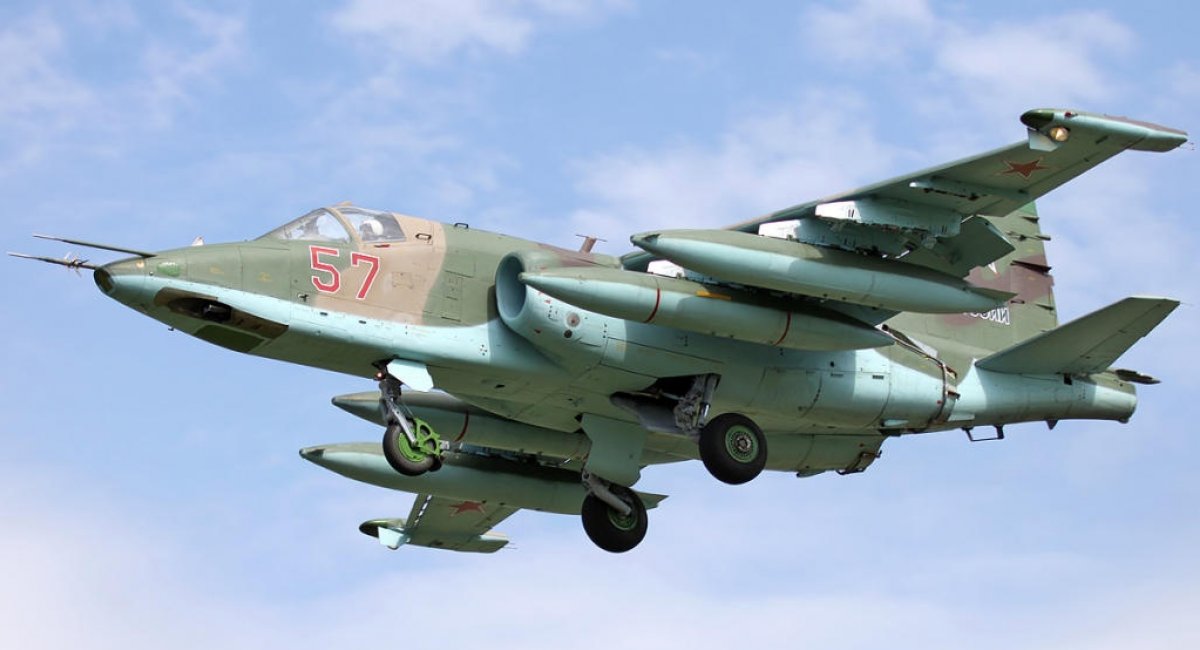 10:01 Andrii Klymenko, Chief editor of the BlackSeaNews: the sunken "Moskva" could have two nuclear warheads on board.
Citing his sources, he said on Facebook that the Russian cruiser "Moskva" should have two nuclear warheads for cruise missiles as default. This warship is actually a nuclear weapon carrier. Klymenko demanded that it is within the competence of the UN Security Council and the International Atomic Energy Agency (IAEA) to determine where those warheads are now, where they were during the explosion.
The BlackSeaNews chief editor also forwarded words by Mykhailo Samus from the Ukraine-based Center for Army, Conversion and Disarmament Studies stating those warheads might have been unequipped and stored in a safe place, and thus unaffected by the explosion of ammunition storage on the warship.
09:32 Stratcom Centre: Russia "raises the stakes" in the information war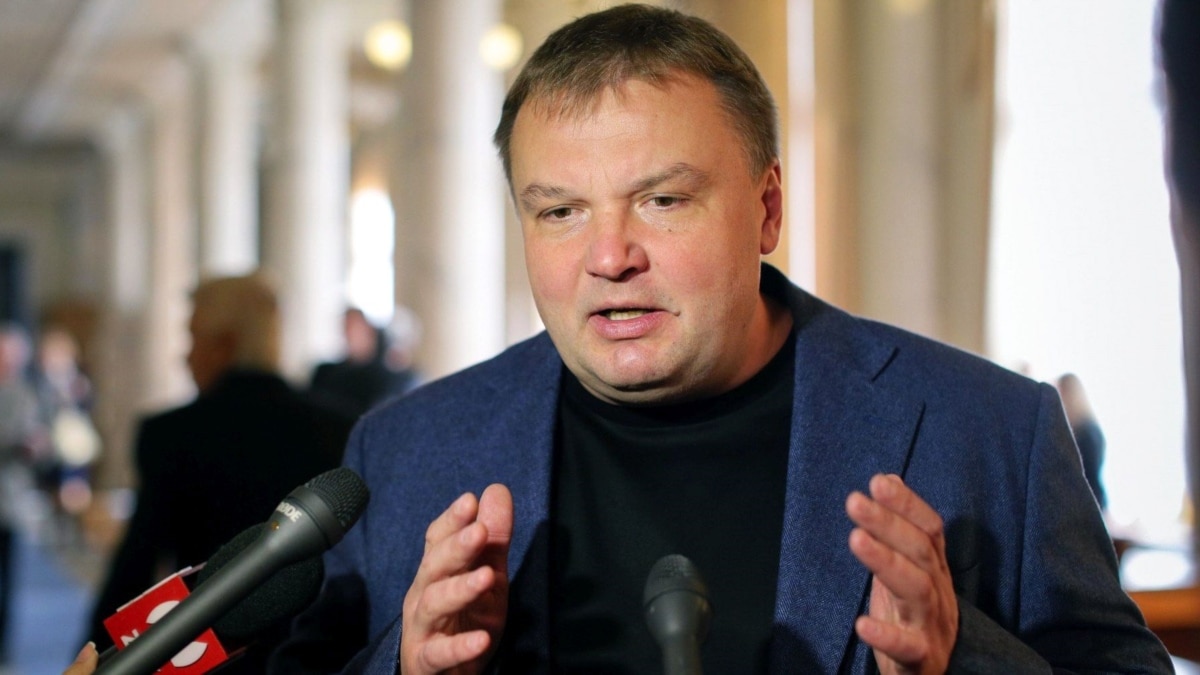 Russian propaganda is deliberately spreading rumors of preparations for a nuclear strike, despite there are no indications such a strike is likely to happen. Vadym Denysenko, the Adviser to the Ministry of Internal Affairs stated that during a TV marathon of Ukrainian channels.
"Their main trump is the nuclear weapon, so they spread the fears on all the fronts," Denysenko explains the methods of Russian propaganda. "We have to understand that it is the very last trump in Putin's hands. There is an information attack going on now, and there is an attempt to raise the stakes once again in the information war. There is no indication of them preparing for a nuclear attack now."
09:22 Roman Tsymbaliuk, UNIAN news agency correspondent: only 14 out of alleged 500+ mariners from the sunken "Moskva" missile cruiser have been brought on a cutter to Sevastopol. The fate of the remaining 496 is unknown.
09:00 UK Ministry of Defense: Ukraine has undermined Russia's dominance in the sea, according to the latest British intelligence update on Ukraine:
Russia has admitted that the Slava-class cruiser Moskva has sunk. As flagship of Russia's Black Sea Fleet, the Moskva served a key role as both a command vessel and air defense node.
The Soviet-era vessel was one of only three Slava-class cruisers in the Russian navy. Originally commissioned in 1979, the Moskva had completed an extensive refit designed to improve its capability and only returned to operational status in 2021.
This incident means Russia has now suffered damage to two key naval assets since invading Ukraine, the first being Russia's Alligator-class landing ship Saratov on 24 March. Both events will likely lead Russia to review its maritime posture in the Black Sea.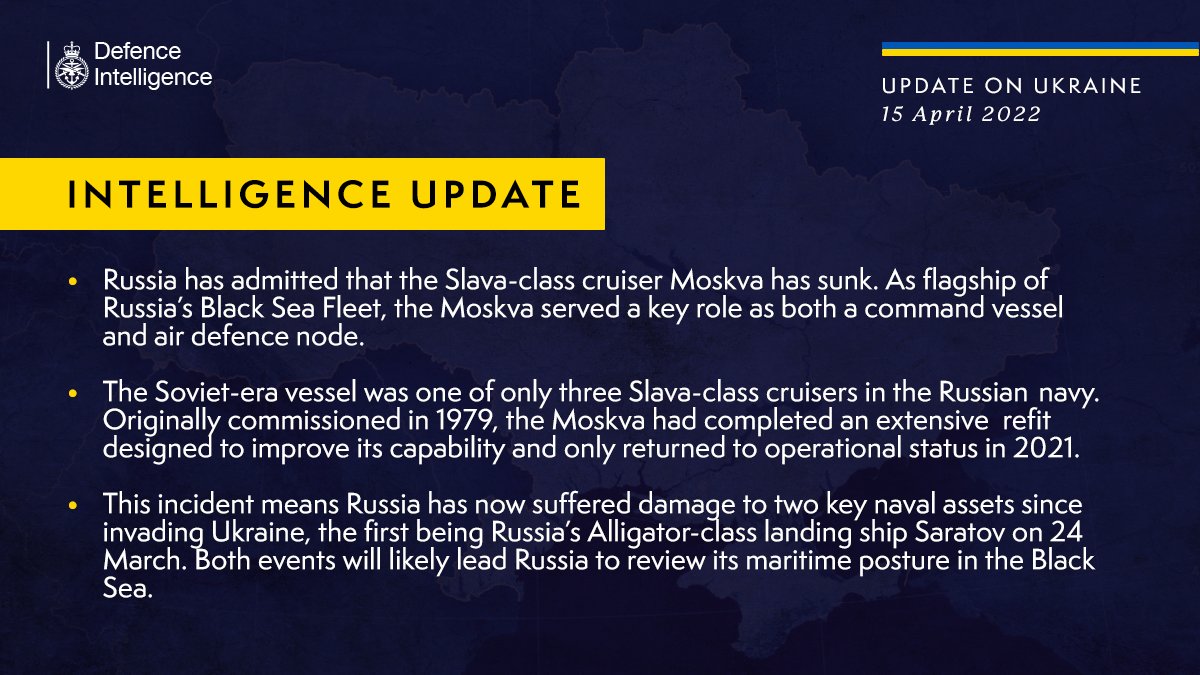 08:47 President of France Emmanuel Macron: France is sending 24 fire trucks and ambulances and 50 tons of emergency equipment to Ukraine.
Following the French president's call with his counterpart in Ukraine Volodymyr Zelenskyy, Emmanuel Macron said:
"April 14 marks the 50th day of horrors in Ukraine. 50 days of war in the very heart of our Europe. On my call with President Zelensky just now, I once again expressed our determination to stand by his side to put an end to the conflict as well as our solidarity."
This is the second convoy in a month, he noted.
08:29 General Staff: operational update regarding the Russian invasion as of 06:00, April 15, 2022. Key points:
In the Volyn and Polissya directions, separate units of the armed forces of the Republic of Belarus perform tasks to cover the Ukrainian-Belarusian border in the Brest and Gomel regions.
The situation in the Siversky and Slobozhansky directions is unchanged.
In the South Buh area, the enemy is trying to carry out fortification equipment positions, to replenish stocks of weapons and military equipment, ammunition and fuel and oil. The invaders conduct reconnaissance with the involvement of unmanned aerial vehicles.
In the Donetsk and Tavriya directions, the Russians' main efforts were focused on attempts to capture the settlements of Popasna and Rubizhne. They achieved no success.
On the territory of the Donetsk and Luhansk regions, eight enemy attacks were repulsed in the past 24 hours, four tanks, six armored personnel carriers, four infantry fighting vehicles, and one enemy artillery system were destroyed.
Footage: Russian tank destroyed by a Ukrainian APC
07:44 Ukraine's National Security and Defence Council Secretary Oleksiy Danilov: if it wasn't for President Zelenskyy, there wouldn't be such weaponry in Ukraine that could have neutralized a Russian warship.
Although the NSDC Secretary didn't confirm that it was a Ukrainian missile to hit the "Moskva" flagship, on his Facebook page he gave credit to the President for adopting a weapon development program back in 2021.
"Our rocket [development] program hasn't stopped for a single day. Because someone makes it look like after 2019 'everything was lost' which is absolutely false," stated Oleksii Danilov disclosing some details of the research program. He noted, that the President established a rocket-propelled armament development program till 2030 back in July 2019.
This includes the development and tests of key projects "Vilkha" and "Neptun" missiles. They were upgraded and taken to Ukraine's disposal, and cooperation between manufacturers was established.
Here is how Defense Express covered the details of the development and combat capabilities of "Neptune" missiles and presentations of the "Vilkha-M" multiple launch rocket systems and the RK-10 Precision Attack Missiles.
07:37 Operational Command "South": five Ukrainian soldiers were liberated from Russian captivity in exchange for four Russians. This exchange happened in the Kherson region.
The Command reports 39 occupiers and four enemy vehicles being destroyed over the past day, as well as a sabotage group uncovered. The latter was trying to spread panic and gathered information about Ukrainian servicemen.
01:00 UK Foreign Secretary Liz Truss has tweeted Britain's support for Sweden and Finland, saying they are "free to choose their future without interference".
00:21 Head of the Ukrainian President's Office Andriy Yermak has discussed the progress and prospects of peace talks between Ukraine and Russia with US National Security Adviser Jake Sullivan and the UK Prime Minister's National Security Adviser Stephen Lovegrove. Yermak announced this on Twitter, Ukrinform reports.
"Had trilateral consultations with Jake Sullivan and Stephen Lovegrove. Informed the partners about the situation at the frontlines, about the aggressor's wickedness. We discussed the peace negotiations progress and prospects. The key issue is the mechanism of security guarantees for Ukraine," Yermak said.
Key points regarding the current state of warfare:
- Ukraine managed to establish the defense, the Russian offense has stalled, in some directions, the Ukrainian military intensively push back the invaders, numerous villages and small cities were liberated, horrific facts of genocide conducted by russians are revealed.
- Russia uses terroristic methods of war, shelling civilian facilities where there are no military facilities nearby, keeping cities in a full blockade, and sabotaging humanitarian corridors for evacuation and convoys with humanitarian aid, a recent report from OSCE confirmed Russia violating IHL and committing war crimes
- Russian army targets nuclear power plants; Zaporizhzhia NPP is currently seized by the invaders; Russian troops, poisoned by radiation, have left the Chornobyl NPP; military activities by Russian forces near the power plants were described by Ukraine as nuclear terrorism
- Ukraine offered the United Nations Security Council a platform for an updated security system – the "Kyiv U-24 Office" similar to the human rights Geneva office or the environmental protection Nairobi office. Or at least deprive Russia of abusing its veto power to continue the war in Ukraine
- Ukraine is willing to join the European Union, has sent an application which is being considered; during the visit to Kyiv, European Commission President Ursula Von der Leyen handed over a questionnaire for the EU candidate country status to the President of Ukraine Volodymyr Zelenskyy and said proceeding to the next stage of membership would be "a matter of weeks"
- Ukrainian citizens in the occupied cities rally against the Russians; on their part, the occupiers began to kidnap activists and authorities; locals are being forcibly "evacuated" to Russia with the following deportation to the depressed areas and appointment of jobs
- thousands of civilian volunteers join the Territorial Defense of the Armed Forces of Ukraine; Ukraine has established an International Legion for foreign volunteers willing to fight for Ukraine, thousands have joined already
- Ukraine has had several rounds of negotiations with Russia; still, no significant progress towards ceasefire and peace, the main question, for now, is the provision of concrete security guarantees for Ukraine; the negotiations continue "non-stop" in an online format; President Zelenskyy expressed readiness to directly talk with Putin.
Read more: Day 50th of War Between Ukraine and Russian Federation (Live Updates)
---
---