In Baghdad, Iraq, the International Defense Expo IQDEX-2021 that was held from April 10 through April 13 saw a demonstration of two of DKKB Luch's most recent gun projects – the multiple launch rocket system (MLRS) Vilkha-M and the anti tank guided missile (ATGM) system Barrier-S.
This came from a news report that DKKB Luch, a state-owned design & development organization affiliated with Ukroboronprom defense conglomerate, published on its official Facebook account.
Read more: DKKB Luch to Unveil its Stugna-P ATGM Upgrade in 2021
As reported by DE, Vilkha-M, which is an extended, 110 km range variant of the Vilkha MLRS, has been contracted for export while still being undergoing Official Qualification Trials (OQT) and awaiting introduction into the Ukrainian armed forces.
Currently available information reveals that the Vilkha-M was latest test launched on March 22-23 from Ali Bay testing range, outside of Odesa, with the next round of test firing scheduled for April 14-17.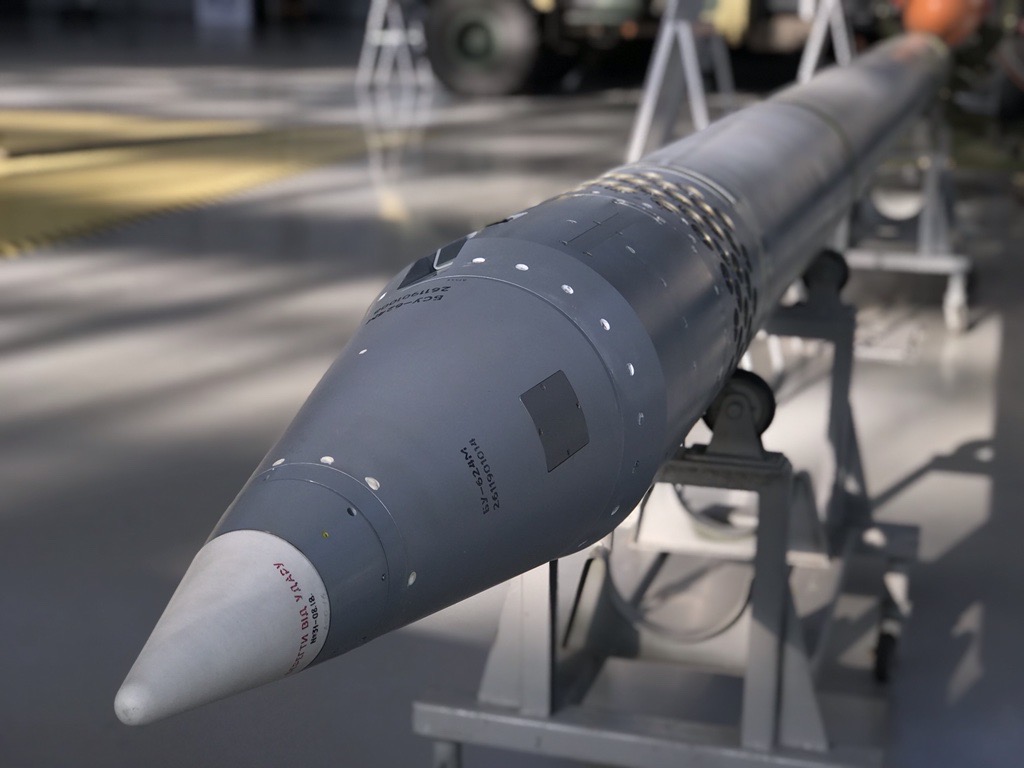 The ATGM system 543 Barrier-S has been developed as part of a comprehensive upgrade package for the Soviet era ATGM vehicle Storm/Shturm-S, according to media reports that emerged in mid-2020.

The Shturm/Storm-S upgrade replaces the 9M114 Kokon/Cocoon SACLOS radio guided missile with more capable, 7 km range missiles RK-2P and RK-2POF developed by Luch.
The RK-2P is supported by the Izyum Instrument Factory's optronic sight system OPSN-I that was unveiled for the first time in 2019. Combining television, thermal imaging and laser sensors with a laser range finding capability and supported by 20X optics, it Is able to pick up targets from more than 11 kilometers away, and its laser can reach targets out to 7 km away.
Alongside the Barrier-S and Vilkha-M, DKKB Luch brought to the expo its world renowned products – the ATGM systems Skif and Corsair, as well as a 100mm guided gun round fired from BMP-3 AFV.
"Products by DKKB Luch have the potential to beef up the national armed forces," Luch has quoted Iraq's Defense Minister, Juma Anaad Sadoun as saying.
Read more: Ukraine's Brand New Vilkha-M MLRS Finds its First Export Customers
---
---