It is Slovakia's government decision that was taken at its session on Wednesday, February 16 – The Slovak Spectator reports.
As part of humanitarian aid the Defense Ministry of Slovakia will ensure the delivery of Bozena 5 mine clearance systems and the healthcare material to Ukraine. The delivery will take place either directly to the relevant humanitarian aid recipient or through the humanitarian aid delivery mechanisms set up in the European Union or NATO, according to a government-approved document.
Read more: ​Barrett M82: the Gold Standard of Sniper Rifles and One of the Weaponry Countering Russian Forces in Ukraine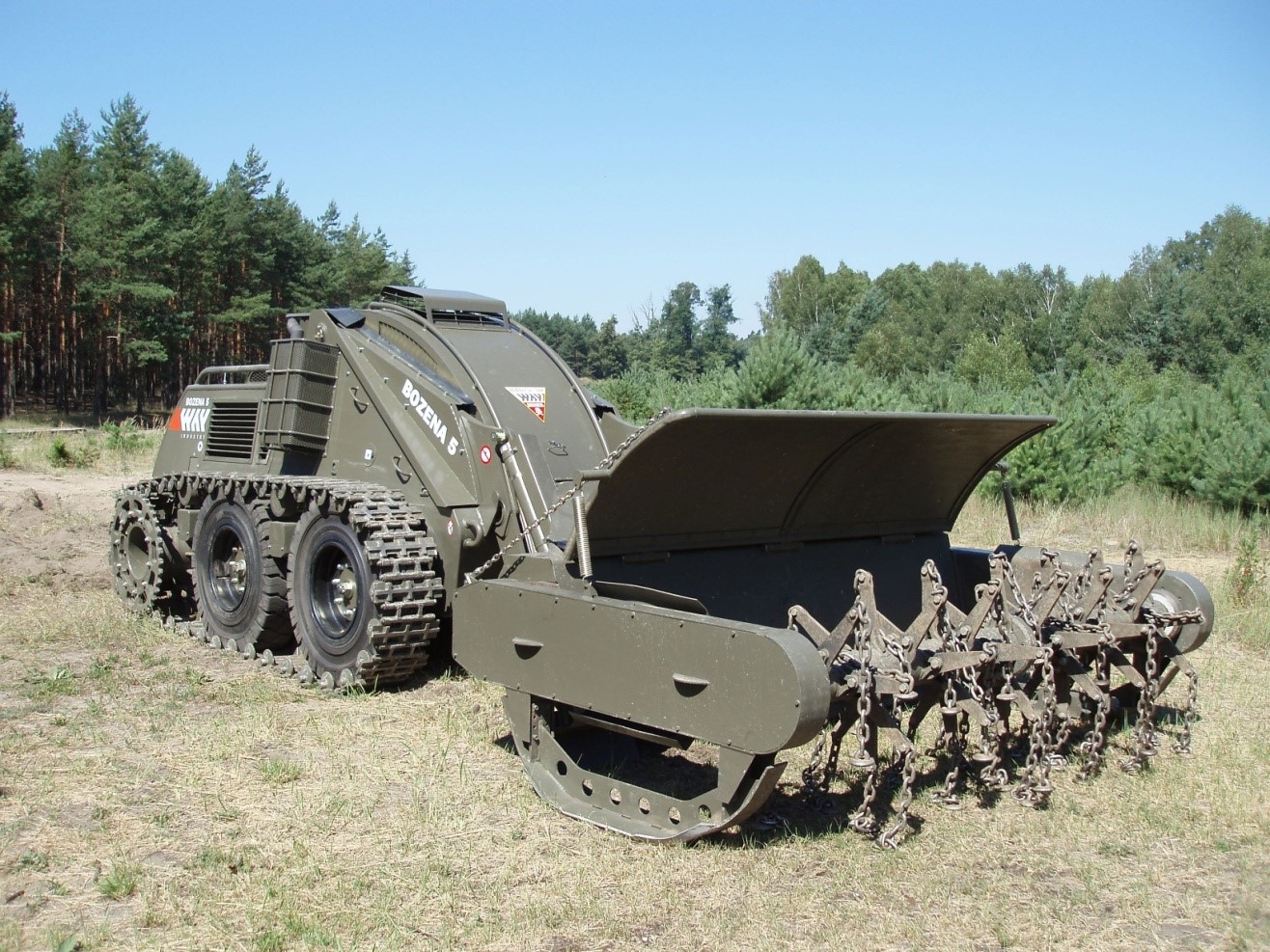 In foreseeable time, Slovakia will take all necessary steps to help Ukrainian citizens to clear "large fields in the territory of Ukraine," of mines, said Jaroslav Nad', Defense Minister of Slovakia. "There is talk of a million mines. This is what Ukraine needs and how we are able to help," he said, as quoted by a local media.
Slovak Foreign Affairs Minister Ivan Korcok stressed the mine clearance vehicles should be viewed as defense devices that will help to civilians not die.
In his turne Eduard Heger, the Prime Minister of Slovakia, declared that together with European partners they are dedicating all efforts to de-escalating the conflict in Ukraine, towards an agreement and peaceful solution.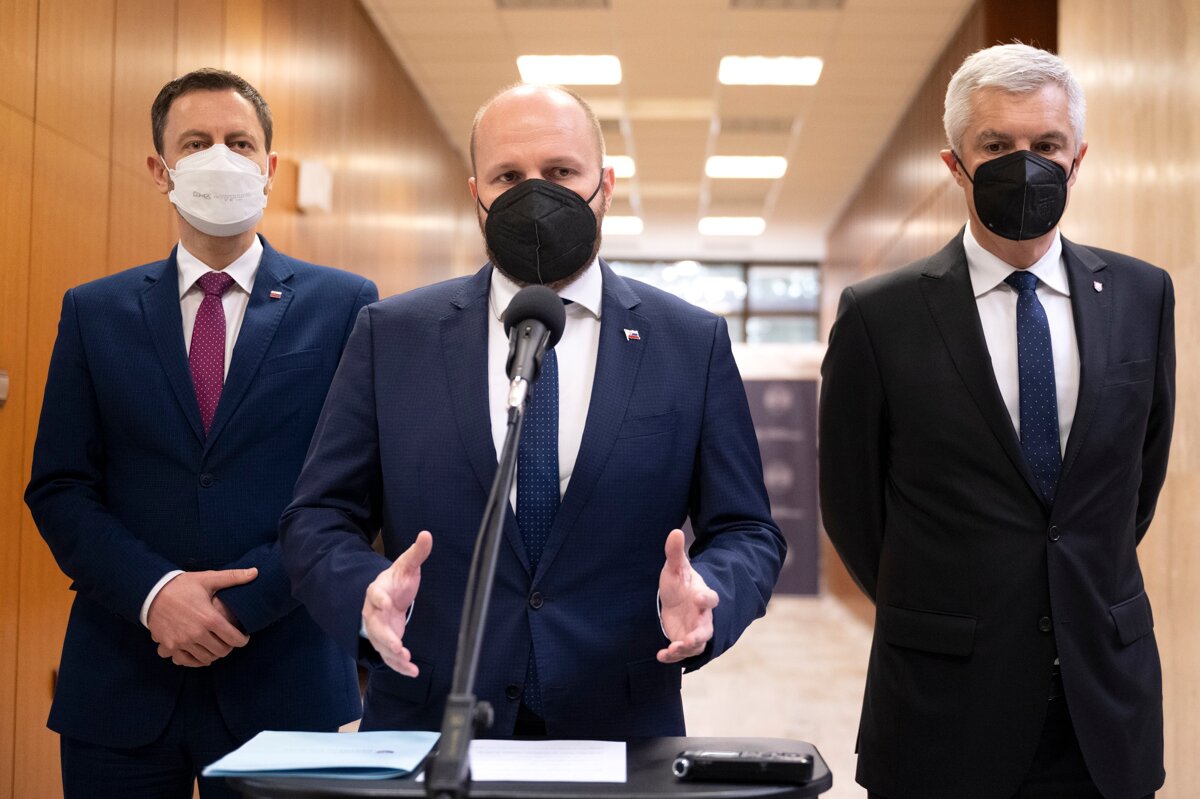 As reported, the Ukrainian MoD had drafted plans to acquire two mine clearance Vehicles Bozena-4 and Bozena-5 as part of the state defense order in the year 2021.
Bozena 5 is an unmanned mine clearance vehicle that was developed by Slovak Way Industries which can be controlled from 5000 m distance with remote control system. It is effective against mines with anti-personnel and explosives equivalent to 9 kg TNT. There is an armored plate at the back of the vehicle's chain system, which can open a 2.6 m wide corridor in mined areas. Bozena 5, which can be equipped with an automatic fire suppression system depending on the user request, has a crane that facilitates its maintenance and repair. Total weight of the vehicle, which can carry out mine clearing tasks with 52 chain-bound maces, which are rotating 400-500 turn per minute, is over 12 tons. The vehicle with the maximum speed of 9 km is able to operate for 11 hours.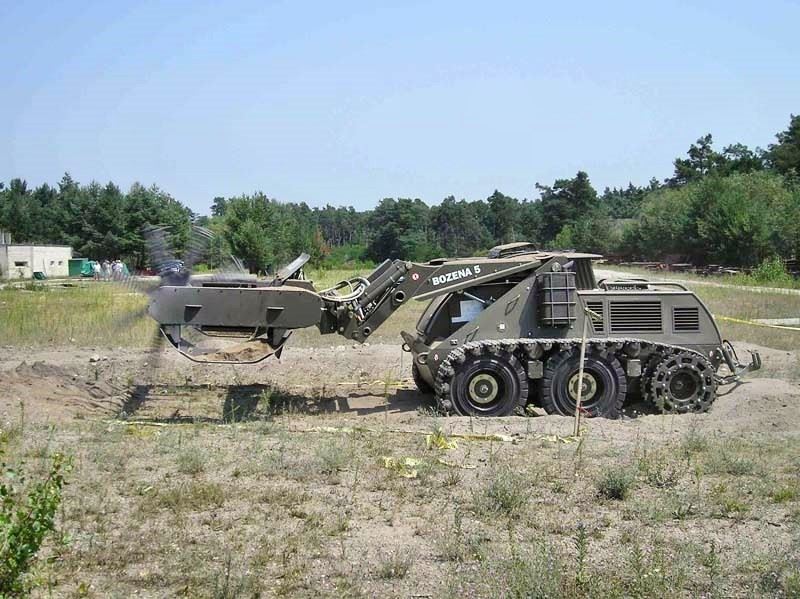 As Defense Express reported, Units of the Armed Forces of Ukraine are conducting tactical and special exercises in preparation for repelling a conventional enemy trying to break through the defenses in the tank- and airborne-hazardous areas. The drills take place amid the escalation of the conflict in Eastern Europe, as Russia is concentrating estimately half its military force near the border of Ukraine, in Belarus, and in the temporarily occupied areas of Ukraine. The Ukrainian forces stay strong, with the top military leaders being sure: the Armed Forces of Ukraine are absolutely ready to repel any aggressor.
Read more: Weaponry Received by Ukraine from US and EU Allies Explained
---
---