Advertising at Defense Express portal
Defense Express provides speedy, real-time information pertaining to defense industrial sectors in Ukraine and elsewhere. We tell about global trends, issues, processes and developments taking place in the armed forces. At our portal, you can find information about all the weaponry in the army and about new product developments by defense industries. We never release unchecked information. We use lots of own photo and video content. We have respect for our readers and we honor our reputation and integrity.
Our reader audience includes:
Ukraine's Presidential Office, Cabinet of Ministers, Ministry of Defense, military units, defense industries, foreign embassies in Ukraine, college students and all interested in the military and latest technology developments etc.
Ads location and size
Home page

Ad spots on site pages other than home page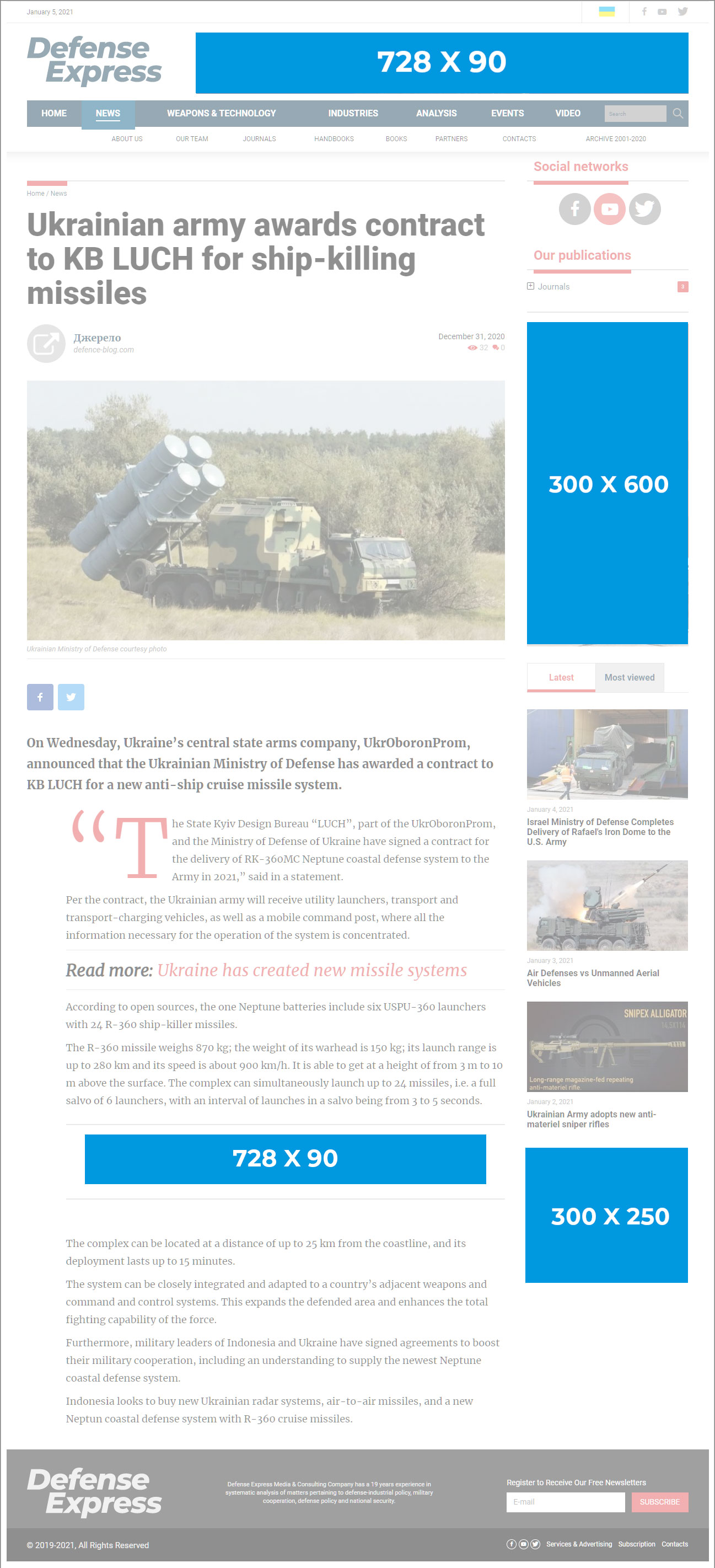 Contacts
For advertising information, please contact us at
+38 (093) 581-83-25
e-mail: [email protected]