With increasingly dire warnings from the U.S. that Russia will likely attack Ukraine in the coming days, the U.S. is evacuating its diplomats and troops in the country and urging private American citizens to leave immediately, reports ABCnews citing the State Department and Pentagon.
"It isn't just time to leave Ukraine. It is past time for private citizens to leave Ukraine," a senior State Department official said on Saturday, February 12.
Read more: ​Ukraine's Top Military Leaders: Armed Forces of Ukraine Absolutely Ready to Repel Aggressor
The U.S. embassy announced it was evacuating all but non-emergency staff from the country and that among the skeleton crew left behind, many would pull out of the capital, Kyiv, to the western city, Lviv, near the border with Poland.
The Pentagon also announced that it was withdrawing 160 soldiers from the Florida National Guard, among the only U.S. military presence in the country.
A total of 160 members of the Florida National Guard have been deployed to Ukraine since late November training and advising and mentoring Ukrainian armed forces. The troops, assigned to the 53rd Infantry Brigade Combat Team, are part of the Joint Multinational Training Group-Ukraine.
"They are departing Ukraine and will reposition elsewhere in Europe," Pentagon Press Secretary John F. Kirby said in a written statement Saturday – reports Defense Express citing U.S DoD's press service.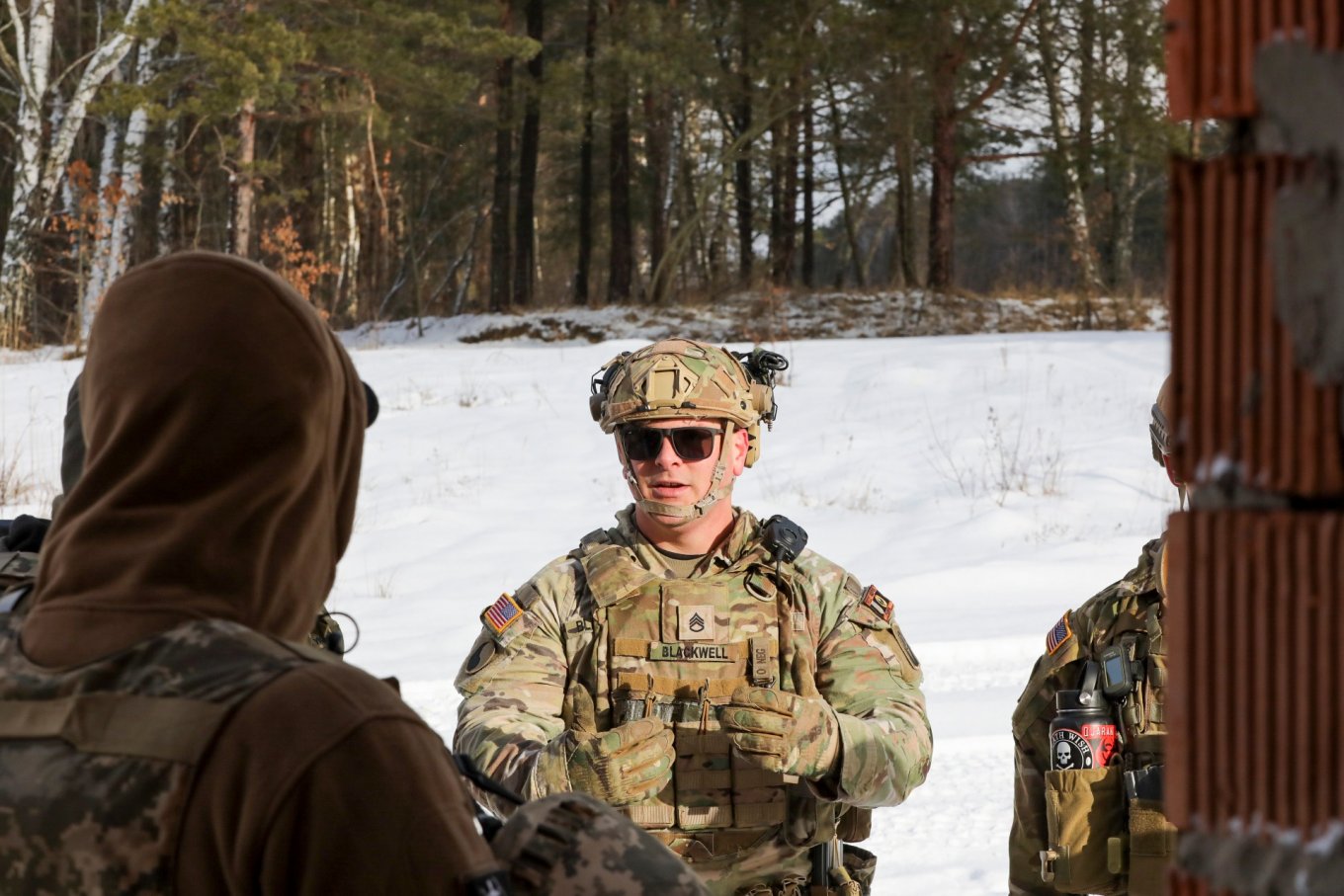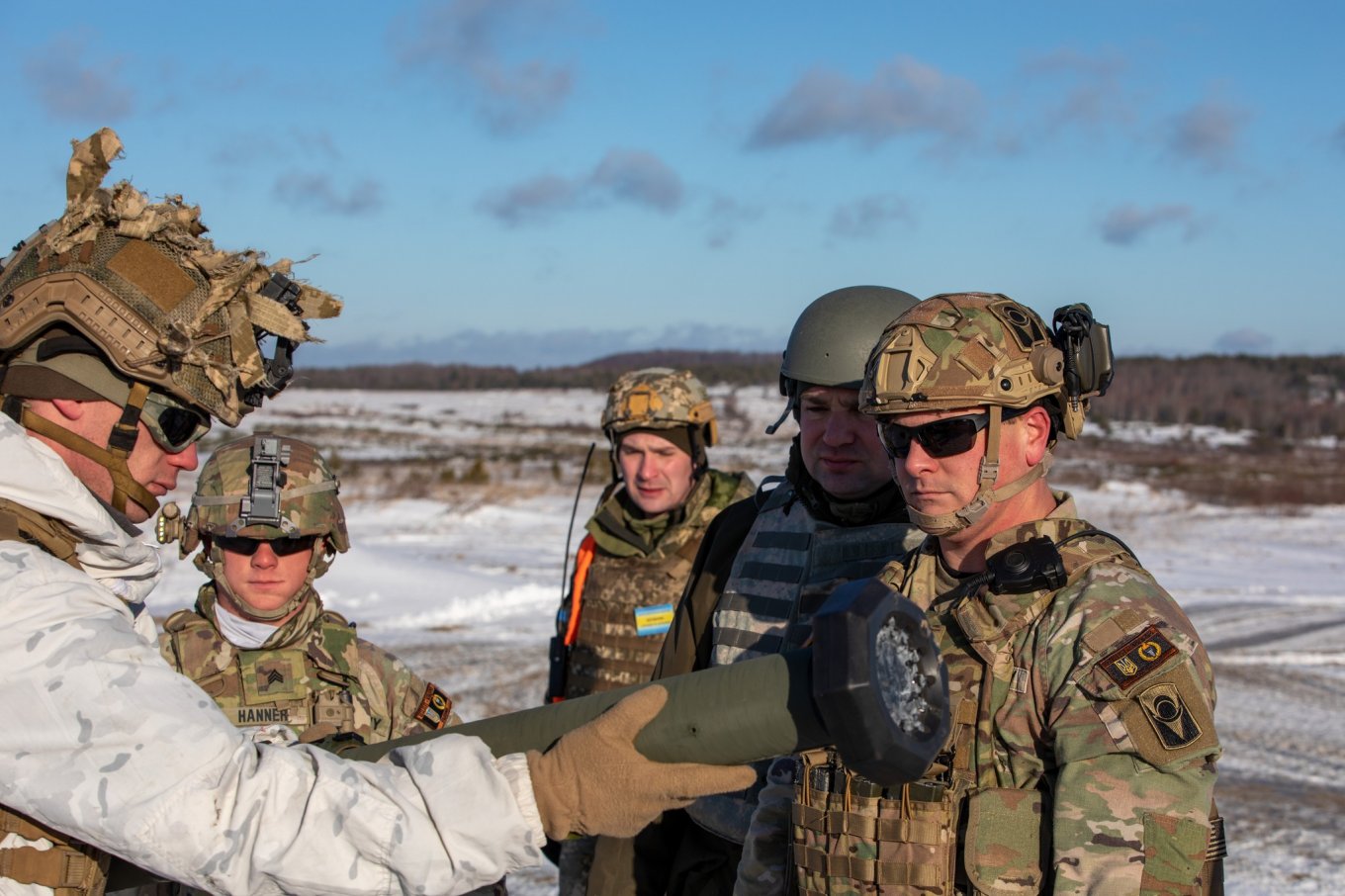 "The secretary made this decision out of an abundance of caution — with the safety and security of our personnel foremost in mind — and informed by the State Department's guidance on U.S. personnel in Ukraine."
At the same time U.S. staff of OSCE just leaved the rebel-controlled city of Donetsk in eastern Ukraine, Reuters reports.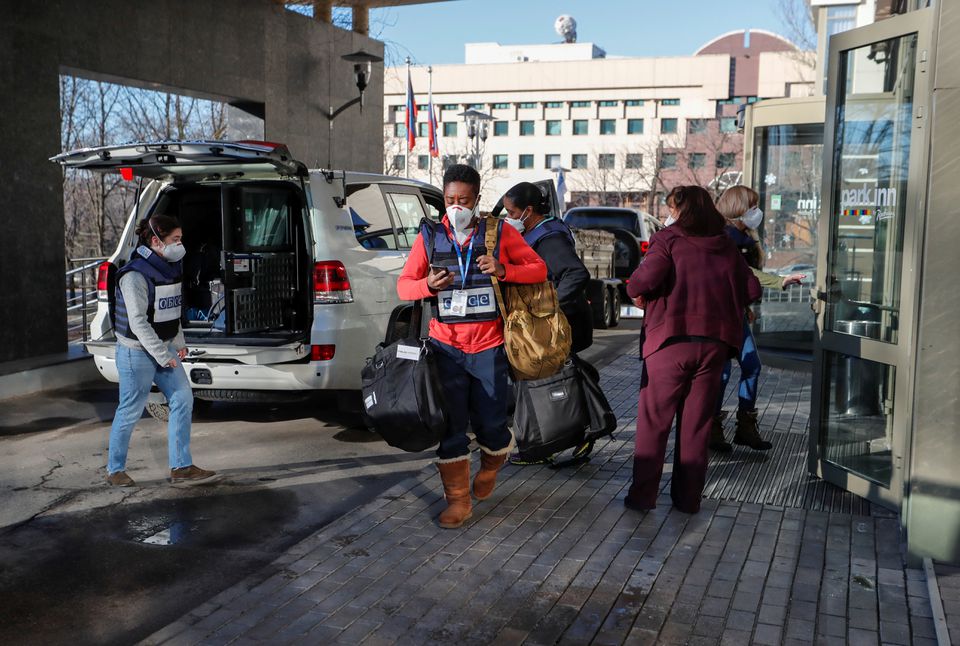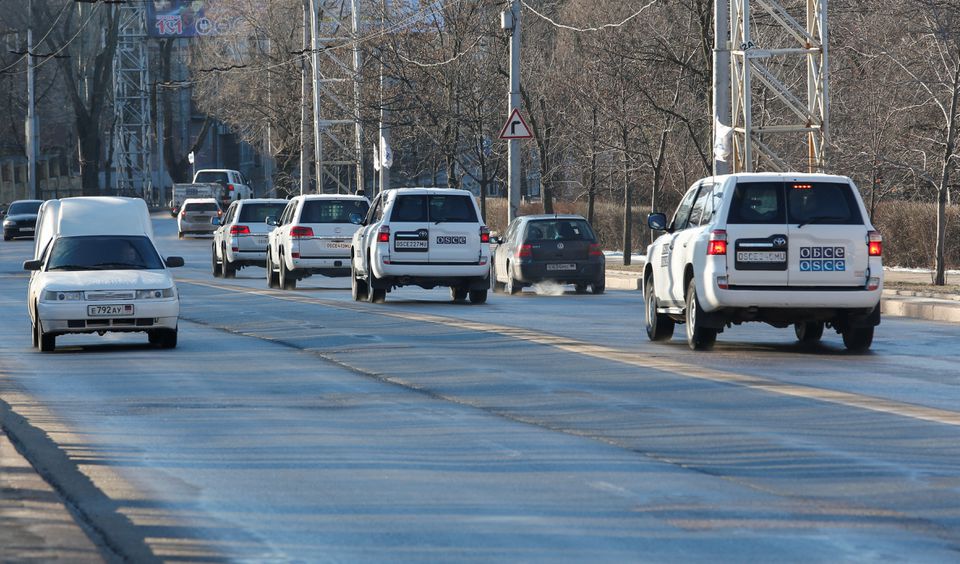 The moves come in the face of further signs of Russian escalation on its borders with Ukraine, said Jake Sullivan, President Joe Biden's National Security Advisor, Sullivan spoke at the White House, yesterday.
"As we've said before, we are in the window when an invasion could begin at any time should [Russian President] Vladimir Putin decide to order it," the national security advisor said. Sullivan said this new invasion of Ukraine — Russia invaded the country in 2014 and illegally annexed Crimea — could come at any time."
Sullivan said the United States is ready no matter which decision Putin makes. The United States will negotiate if the Russian leader so chooses, or "we are also ready to respond decisively, alongside those allies and partners, should Russia choose to take military action," he said.
The response to a Russian invasion would include severe economic sanctions, with similar packages imposed by the European Union, the United Kingdom, Canada and other countries, Sullivan said. "It would also include changes to NATO and American force posture along the eastern flank of NATO, and it would include continued support to Ukraine," he said.
Earlier President Biden spoke with President Vladimir Putin on Sunday, Fabruary 12, to make clear that if Russia further invades Ukraine, the U.S. and our allies will impose swift and severe costs on Russia.
A White House release said Biden spoke very plainly about the costs of another Russian invasion of Ukraine. "President Biden was clear that, if Russia undertakes a further invasion of Ukraine, the United States together with our allies and partners will respond decisively and impose swift and severe costs on Russia," the report said. "President Biden reiterated that a further Russian invasion of Ukraine would produce widespread human suffering and diminish Russia's standing. President Biden was clear with President Putin that while the United States remains prepared to engage in diplomacy, in full coordination with our allies and partners, we are equally prepared for other scenarios."
As Defense Express reportes, Ukraine's top military leaders are conviniened that Armed Forces of Ukraine absolutely ready to repel aggressor, while Ukrainian Armed Forces Staging military drills to be prepared to repel Russia's tanks attacks.
Earlier the Ukrainian military have conducted the first shooting exercises with the NLAW anti-tank missile systems supplied by Great Britain. It was the final stage of training of the first group of future instructors for the training of operators of NLAW anti-tank missile systems.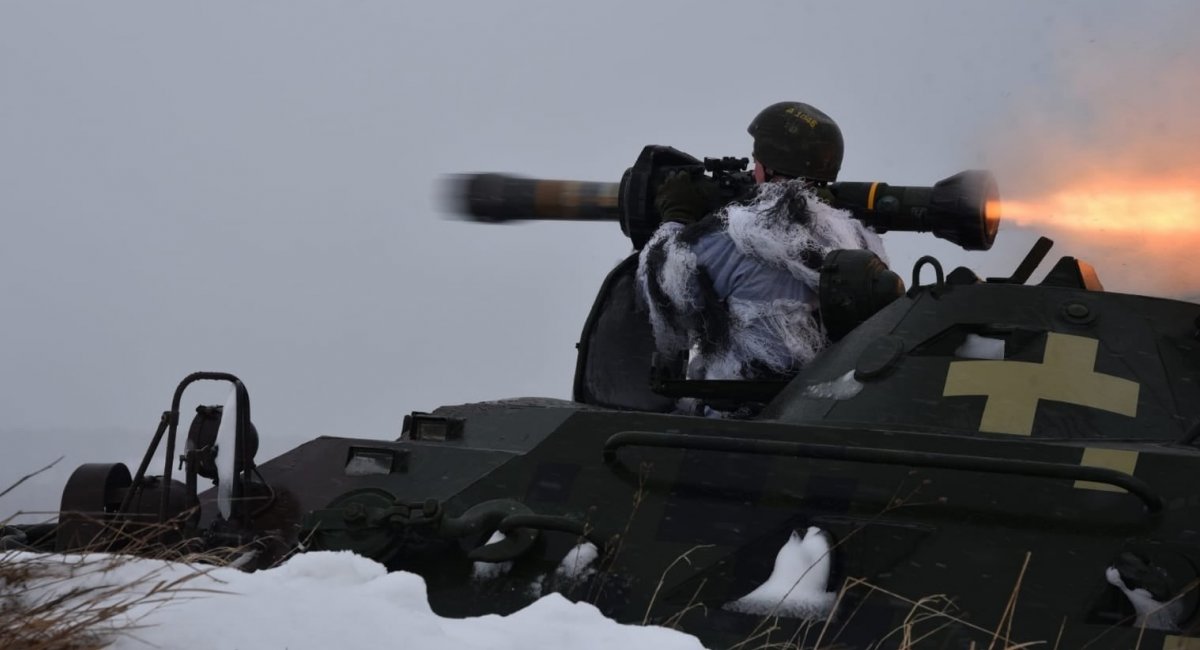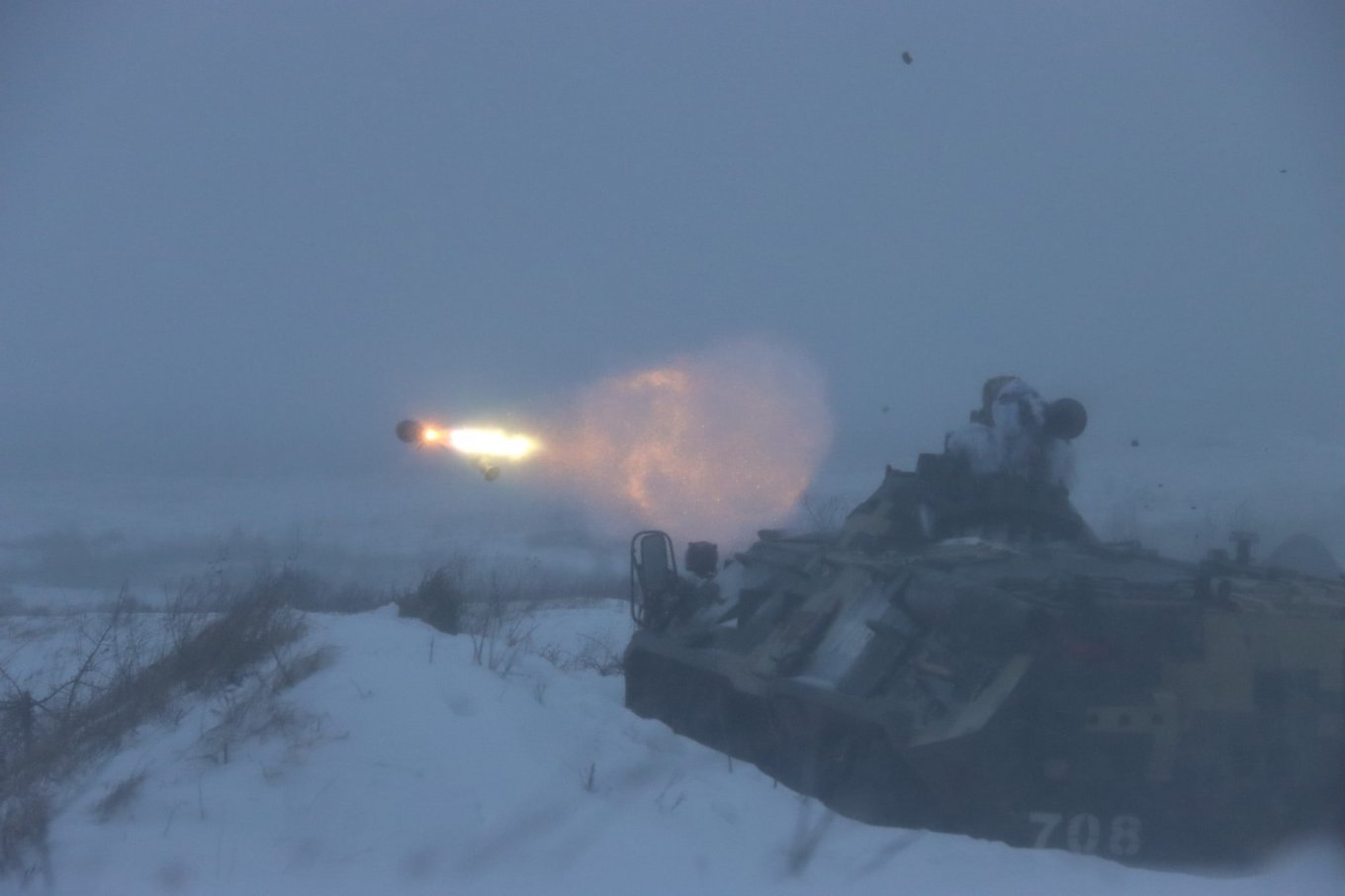 Up to 100 NLAW ATGM instructors were trained in Ukraine till now. They will disperse to certain units in order to train new specialists.
As Defense Express reports, Russia's MOD plans to stage large-scale tank and artillery drills in several southern regions "in the next three weeks" amid Western warnings that it could invade Ukraine as Russia sent thousands of troops into Belarus for military exercises this month and concentrated over 100,000 troops near the Ukrainian border. The more than 30 so-called "bilateral company tactical exercises" will take place at 15 firing ranges across nearly every Southern Military District region.
As reported, Russia had concentrated over 100,000 troops near the Ukrainian border, threatening invasion of Ukraine. Referring to the situation with the Crimea, the US warned Russia against further invasion, which would result in "significant costs and consequences" for the aggressor. Later US took decision to deploy troops to Eastern Europe.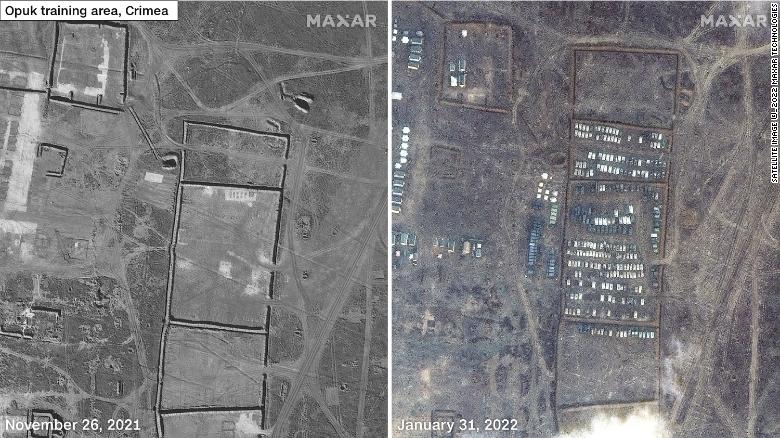 Earlyer Ukrainian and US intelligence indicates Russia preparing operation to justify invasion of Ukraine. At the same time USA approved additional $200 mln in security aid to Ukraine and several planeloads of U.S. military aid landed at Boryspil airport in Ukraine.
Amid russia's drawdown on Ukraine's border about 500 tons of US military aid had arrived to Ukraine during the last week, UK has sent 2,000 anti-tank missiles, 30 Elite Troops, Poland had took a decision to supply Piorun MANPADS and other defensive weapons to Ukraine. At the same time Ukraine took decision to increas its Armed Forces by 100,000.
Read more: A New Russia-West Cold War Becomes Hot: Battle for Ukraine and for Common Sense
---
---