Russias' Defense Ministry announced on Tuesday, February 8, that large-scale military drills started in Russia's regions close to eastern borders of Ukraine, - TheMoscowTimes reports citing Russia's official sources.
The maneuvers will involve T-72B3 main battle tanks, BMP-3 infantry fighting vehicles, BTR-82A armored personnel carriers, as well as anti-tank missile systems and artillery.
Read more: ​US, UK Troops Reinforce Poland Amid Fears Russia Invade Ukraine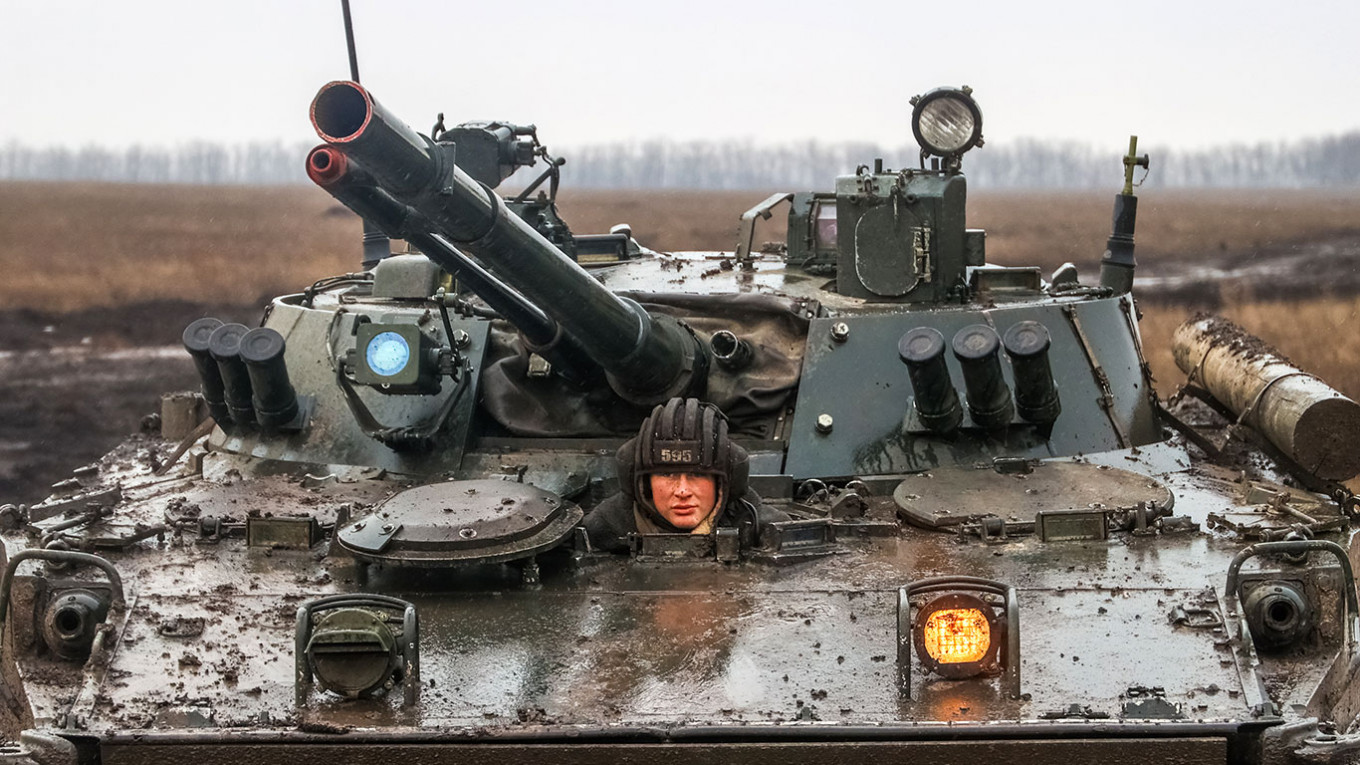 The more than 30 so-called "bilateral company tactical exercises" will take place at 15 firing ranges across nearly every Southern Military District region.
These include the Volgograd region, the Stavropol region and Russia's republics in the North Caucasus, Chechnya and Dagestan. They do not include annexed Crimea or other Russian regions that border Ukraine.
Around 400 troops will handle 80 pieces of military hardware, the state-run TASS news agency cited the Defense Ministry's Southern Military District as saying.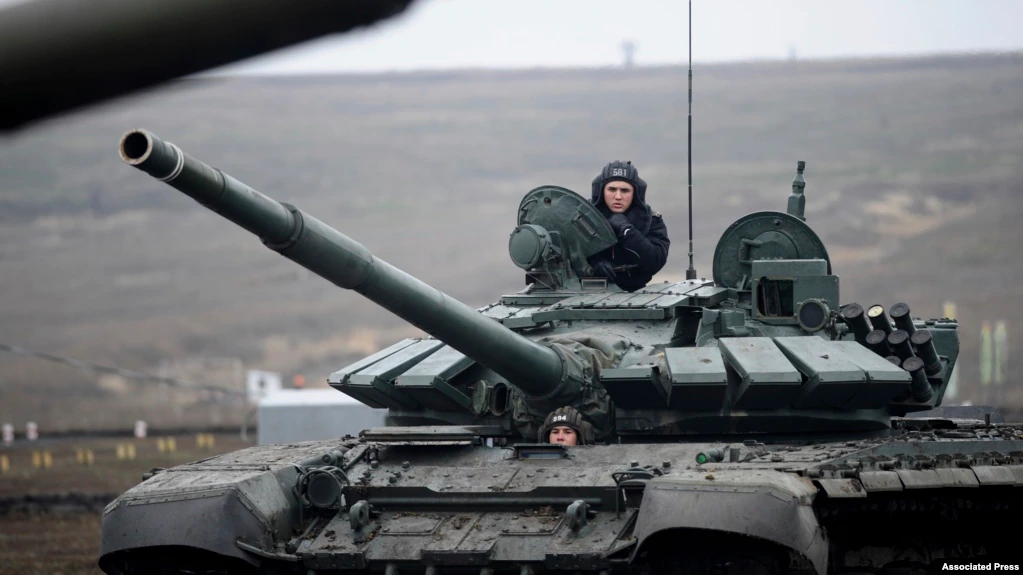 As media reports, Russia has begun sending thousands of troops into Belarus for military exercises this month. For the day Russia moved 30,000 troops, different military equipment Including Iskander, S-400 missile systems, as well as Pantsir-S1 air-defence missile-gun and Kornet-T anti-tank missile carrier systems to Belarus.
As reported, Russia had concentrated over 100,000 troops near the Ukrainian border, threatening invasion of Ukraine. Referring to the situation with the Crimea, the US warned Russia against further invasion, which would result in "significant costs and consequences" for the aggressor. Later US took decision to deploy troops to Eastern Europe.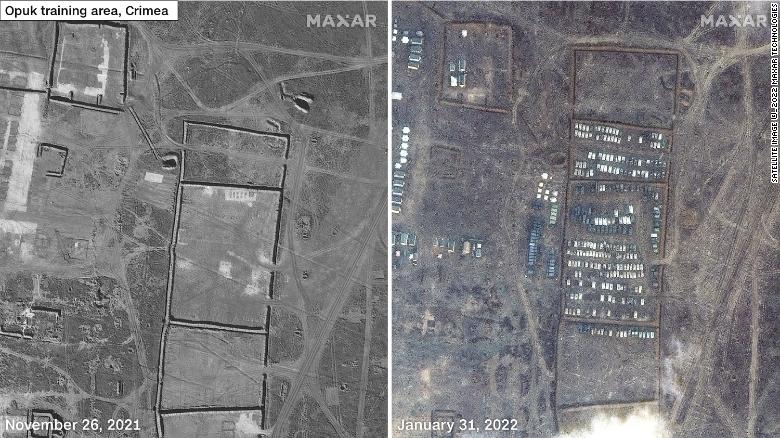 Earlyer Ukrainian and US intelligence indicates Russia preparing operation to justify invasion of Ukraine. At the same time USA approved additional $200 mln in security aid to Ukraine and several planeloads of U.S. military aid landed at Boryspil airport in Ukraine.
Amid russia's drawdown on Ukraine's border about 500 tons of US military aid had arrived to Ukraine during the last week, UK has sent 2,000 anti-tank missiles, 30 Elite Troops, Poland had took a decision to supply Piorun MANPADS and other defensive weapons to Ukraine. At the same time Ukraine took decision to increas its Armed Forces by 100,000.
Read more: A New Russia-West Cold War Becomes Hot: Battle for Ukraine and for Common Sense
---
---