Brief facts:
British instructors have trained Ukrainian troops for the first time since Russia launched invasion
Russian missile strikes and artillery shellings have hit several Ukrainian cities, Kyiv Kharkiv, Mykolayiv, there are numerous victims, dozens of civilians killed and injured.
Russian warship Moskva sinks in the Black Sea, a source in the US familiar with the intelligence approved Russia's Black Sea fleet flagship was struck with two Ukrainian missiles
The President of Ukraine held negotiations with the leader of France Emmanuel Macron.
Russian forces completing preparations for new offensive – General Staff
Side note: news are marked in accordance with the Kyiv time zone: Eastern European Time (EET), GMT/UTC+2
Read more: Neptun ASCM plus Vilkha MLRS: To Destroy Moskva Due to Ukrainian Defense Industry's Missile Program
Latest news:
Thank you for your attention! This feed is closed. But Defense Express has already started a new one. Find the latest news on Day 53rd of the Russian invasion of Ukraine here.
23:33 Reuters journalists have visited the besieged city of Mariupol, namely the area of Illich Steel and Iron Works, one of two metals plants, where Ukrainian defenders were holding out in underground tunnels and bunkers.
The relevant footage from that area was posted by Reuters, Ukrinform reports.
23:15 Operational and Tactical Group "East": Ukrainian troops of subordinate units and subdivisions repelled one enemy attack, destroyed 16 enemy troops, two infantry fighting vehicles, four artillery systems, two artillery systems and three UAVs.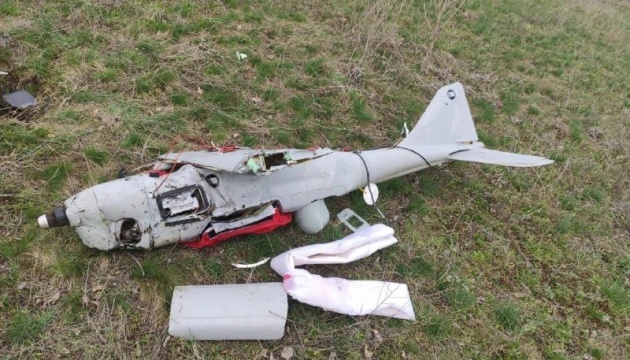 Defense Express reminds about successful shooting down of russia's advanced UAV "Orion".
22:55 The Mayor Trostianets Yuriy Bova: Sarin found in village of Sumy region earlier occupied by Russian forces.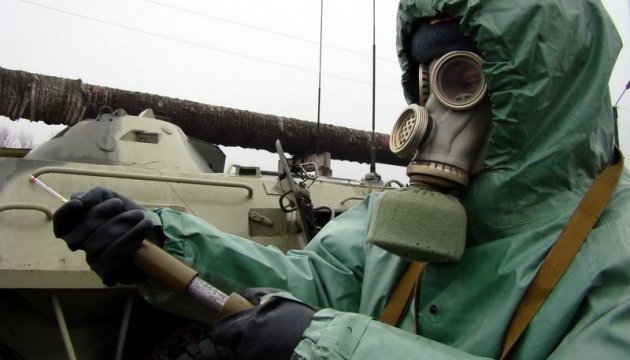 Read more about how Russians are Conditioned to Accept Chemical or Nuclear Attacks on Ukraineow Russians are Conditioned to Accept Chemical or Nuclear Attacks on Ukraine.
"We found the remains of chemical weapons in the village of Bilka -- sarin and other substances. We discovered ampoules. The Security Service of Ukraine is currently working on this. It is possible that the occupiers wanted to use this chemical to strike Kyiv, Poltava or other cities," he said, Ukrinform reports.
22:10 The editor-in-chief of Censor.NET Yurii Butusov: Germany to deliver drone for adjusting artillery.
Yesterday, the German company Quantum announced the first-ever official supply of military drones to Ukraine, which will be used in hostilities.
In addition, Yurii Butusov reports that Quantum tests have already been conducted in Ukraine, and will soon be at the front, and mass deliveries of such Vectors will be able to saturate the troops with modern means of correction, Censor.NET informs.
Defense Express reminds, that Germany also can supply Ukraine with Leopard 1A5 tanks.
21:30 The Commissioner for Human Rights of the Verkhovna Rada of Ukraine Lyudmila Denisova: Russians preparing to hold 'referendum' in Kherson Region on May 1-10.
"According to the data from witnesses, 'ballots' are printed out at the printing office in Nova Kakhovka to hold the so-called 'referendum'. Obviously, all the 'voting' result protocols will be prepared in advance and delivered to the regional center. The pseudo-referendum is expected to take place between May 1, 2022 and May 10, 2022. During this period, they intend to close the entrance to and the exit from Kherson and disconnect all communications," Denisova wrote on Facebook, Ukrinform reports.
21:00 Russia warns Czech Republic against supplying weapons to Ukraine, Prague says won't respond to blackmail.
Russia claimed that the Czech Republic isn't allowed to provide Ukraine with Soviet-made weapons without Russian permission. Czech Defense Minister Jana Cernochova brushed off these claims, calling them "blackmail and disinformation", Kyivindependent reports.
Defense Express reminds, the Czech Republic already sent a reasonable amount of armored vehicles.
20:47 Lviv's Lychakivsky District Court to remand Victor Medvedchuk in custody.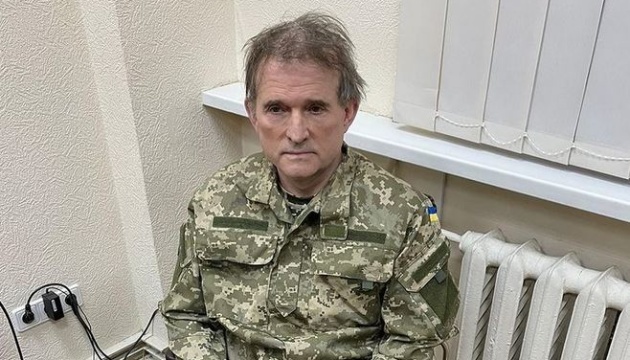 The court's press service reported: "Today, the investigating judge of the Lychakivsky District Court of Lviv granted the request of the investigator in particularly important cases of the main investigation department of the State Bureau of Investigation, approved by the prosecutor general, and chose a measure of restraint in the form of remand in custody for Ukrainian MP Viktor Volodymyrovych Medvedchuk," the statement said, Ukrinform reports.
20:35 The President of Ukraine Volodymyr Zelenskyy: World needs to prepare for possible use of nuclear weapons by Russia.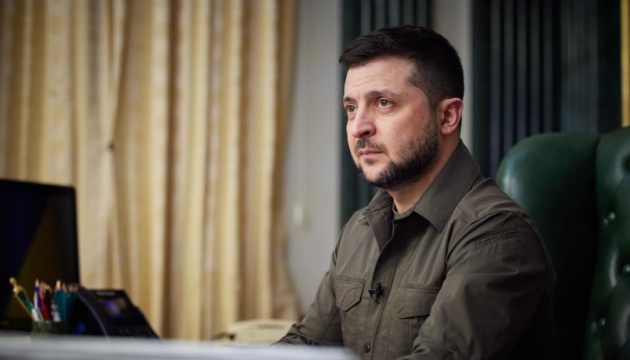 "There is no need to wait from Russia when it will use nuclear weapons. The world needs to prepare for this in different ways, not only antidotes, bomb shelters, but they need to be talked to. Squeeze their economy so that they do not even think about it. They can use any weapon, I am sure of it," he said on Saturday in an interview with Ukrainian journalists, Interfax informs.
20:20 The fifth President of Ukraine Petro Poroshenko calls on USA to increase military aid to Ukraine, finally approve Lend-Lease program.
The fifth President of Ukraine Petro Poroshenko thanked the United States government for allocating an additional $800 million in military assistance and said this is an investment in the security of the whole world, the European Solidarity party's press service said, Interfax informs.
"What does this amount of military aid really mean? It is about changing the rules of the game. Can you imagine that in order to change the course of the war, we need only 100 fighters, only 200 helicopters, only 300 tanks and about 1,000 armored vehicles. And then the Ukrainian soldiers will do their job," Poroshenko said.
20:00 General Staff of the Armed Forces of Ukraine posted an operational update regarding the russian invasion as of 18:00 April 16, 2022. The key points:
Due to hostilities on the territory of Ukraine, the rotation of units of the 68th Army Corps of the Eastern Military District in the Syrian Arab Republic has been postponed.
In the South Buh area, the main efforts of the enemy focused on trying to establish full control over the territory of the Kherson region and maintaining the occupied positions. In the city of Kherson, the russian occupation administration distributed propaganda leaflets calling for peaceful coexistence with the occupiers. At the same time, intimidation and terror of the civilian population continues.
In the northern direction, the enemy completes the regrouping of troops of the Central Military District.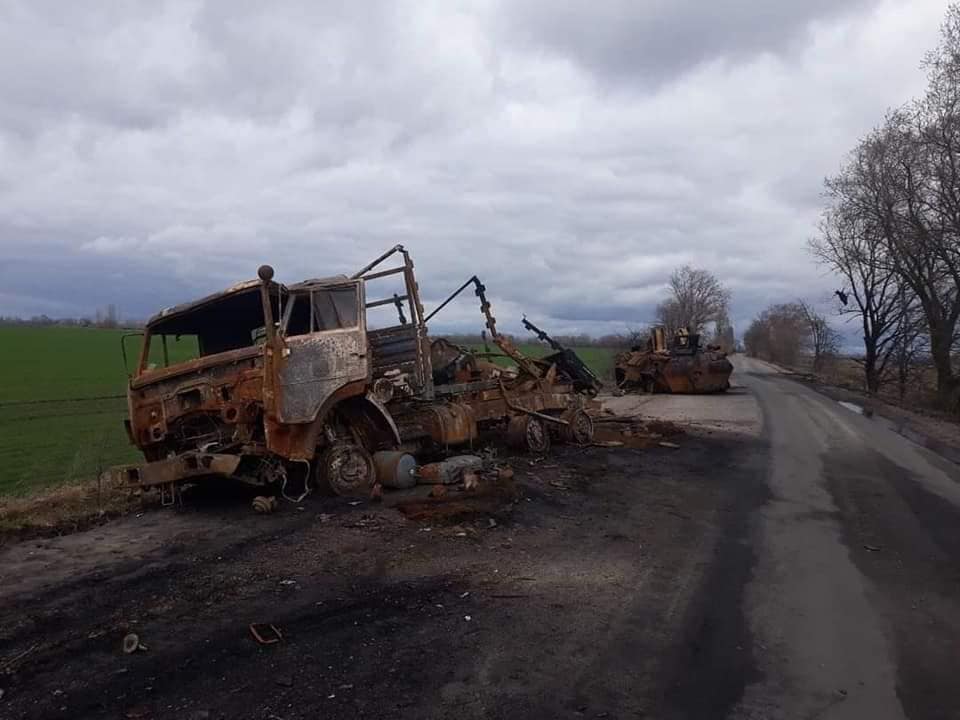 In the Slobozhansky direction, the main efforts of the russian occupiers are focused on regrouping, strengthening the grouping of their troops and continuing to maintain positions near the city of Kharkiv.
In the Izyum direction, the main efforts of the russian occupiers are focused on maintaining the occupied borders and positions in the area of the settlements of Sukha Kamyanka, Sulyhivka, Brazhkivka, Mala Komyshuvakha and Andriyivka.
The enemy is trying to improve the tactical situation, they made an attempt to conduct offensive and assault operations and tried to advance deep into the village Dovgenke, but no success, suffered significant losses.
In the Donetsk and Tavriya directions, the russian occupiers are trying to exert fire and carry out assault operations in most areas.
Defense Express offers to read about enemy losses as of today.
19:35 The Armed Forces of Ukraine Strategic Communications Centre:another high-ranking russia's officer eliminated.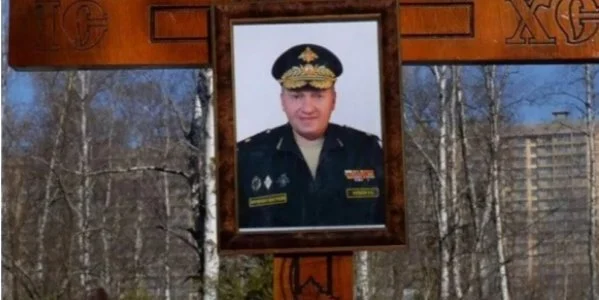 They inform, that it was Major General Vladimir Frolov, the deputy commander of the 8th Army, who got eliminated in Ukrainian safari.
Defense Express offers to see the full list of eliminated in Ukraine russia's high-ranking officers.
18:57 The New York Times: the United States decided to provide anti-ship missiles to Ukraine. It happened right after a Ukrainian missile sank Russian warship "Moskva".
"The United States responded to Ukraine's request by adding coastal defense weapons to an $800 million package announced this week. Senior Pentagon officials also asked American military contractors in a meeting on Wednesday to develop proposals for additional anti-ship missiles that the United States could provide to Ukraine or its allies," the New York Times wrote.
The mentioned $800 million military aid package was officially announced on April 14. Prior to that, there were discussions on whether some kinds of weaponry would be included in the final list, such as Mi-17 helicopters and anti-ship equipment.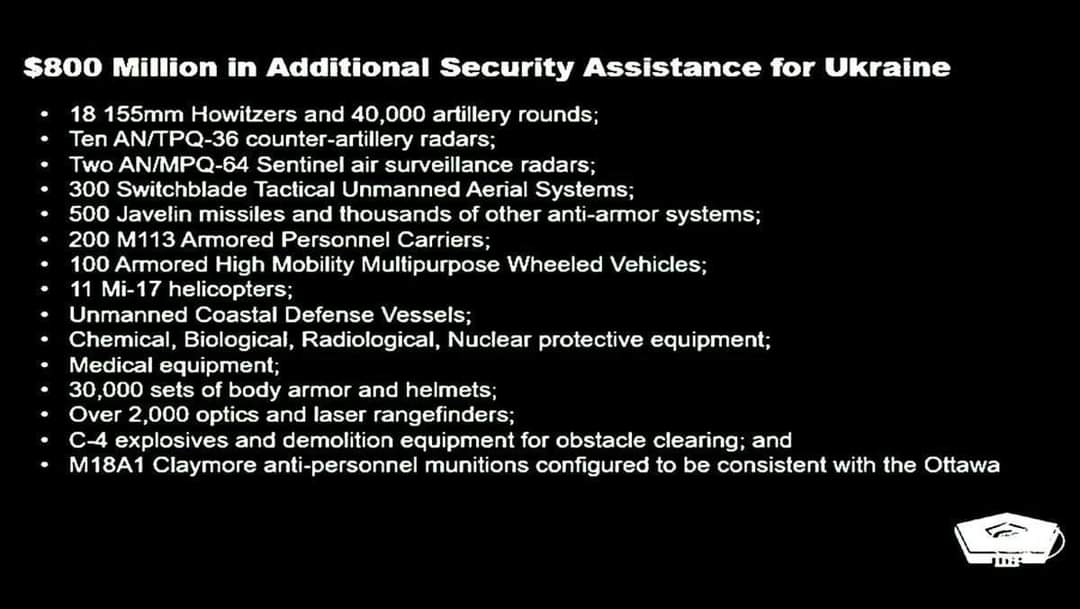 Read more about US military aid for Ukraine in the article by Defence Express.
18:15 The Times: British instructors have resumed the training of Ukrainian troops
Ukrainian commanders have told The Times that British special forces had trained Ukrainian troops in Kyiv for the first time since Russia launched its full-scale invasion in late February. Captain Yuriy Myronenko, whose battalion is stationed in Obolon on the northern outskirts of Kyiv, said that military trainers had come to instruct new and returning military recruits to use NLAWs, British-supplied anti-tank missiles that were delivered in February as the invasion was beginning.
Even before the invasion started, British instructors helped train 40 NLAW operators so they could teach other Ukrainian soldiers how to handle this weapon. Also, elite British troops taught counter-insurgency tactics, sniping and sabotage to the Ukrainian armed forces in February.
17:59 Ukrinform media: Russians disrupted civilian evacuation from Lysychansk with shelling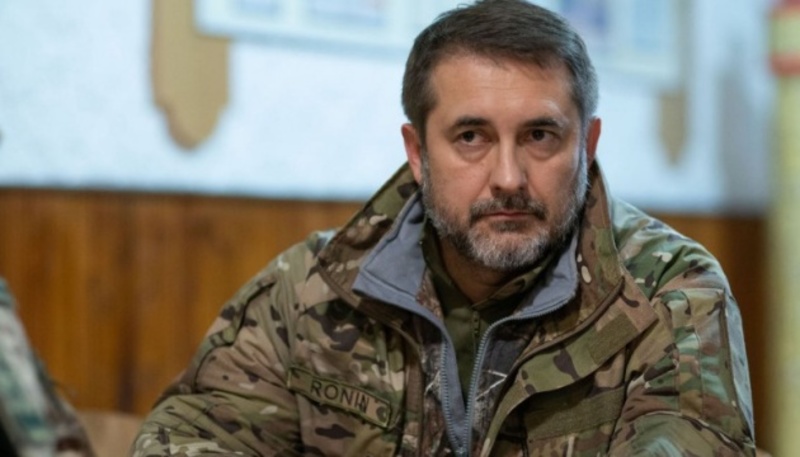 According to Serhiy Haidai, the Head of the Luhansk region military administration
, Russians sabotaged the humanitarian corridor in Lysychansk city:
"During the 'ceasefire', the Russian army opened fire on the center of Lysychansk. Of course, local residents decided to stay in bomb shelters at that time. The evacuation was actually disputed because only one person was evacuated."
However, he noted, at least 73 people from the whole Luhansk region managed to leave the occupied territories: 42 residents of Severodonetsk, 11 residents of Rubizhne, 14 residents of Kreminna, and six people from Popasna were evacuated.
17:16 Stratcom Centre warns of a possible Russian deep-fake disinformation
The Center for Strategic Communications of the Ukrainian culture ministry has obtained information indicating a prepared disinformation campaign. According to this data, the Kremlin is planning to spread a "deep-fake" video featuring "President Zelenskyy" trash-talking about Ukrainian cities, Mariupol in particular.
Earlier today the Center published a photo of a leaflet with anti-Ukrainian propaganda. Those leaflets are spread in the occupied Kherson city. The main task is to justify aggression. Also, in today's report, the adviser to the Mariupol mayor Petro Andryushchenko warned that Russia wants to split the Ukrainian authority and the society on the basis of the humanitarian catastrophe in Mariupol.
16:27 Human Rights Commissioner Lyudmila Denisova: Russian-backed illegal military formations enlist children
Ombudsperson Lyudmila Denisova states that the occupation authorities of the self-proclaimed "Donetsk and Luhansk people's republics" are mobilizing children who took part in so-called "patriotic clubs" to join the ranks of illegal armed groups.
Partner human rights organizations provided information that the occupiers are mobilizing even minor members of these clubs from the age of 16. Among the teenagers there are already dead, in particular, Ivan Shifman, a member of the so-called military-patriotic sports club "Heirs of Victory" of the infamous Russian "Young Guard – Junarmy" movement.
Lyudmila Denisova says such clubs exist in the occupied territories of Donbas since 2017. The establishments are aimed to train children into loyal reinforcements to the illegal forces. She stressed that children who were forced into illegal military formations must be treated as victims of violations of international law according to the UN Security Council Resolution 2427.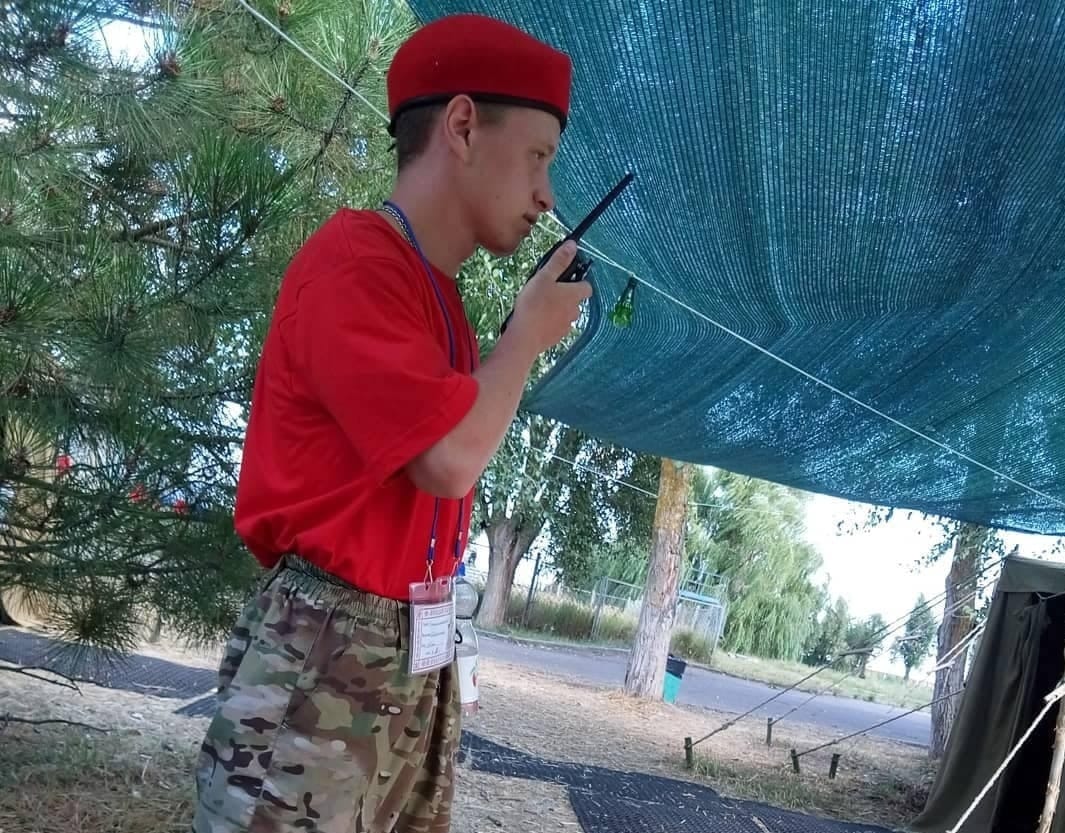 16:05 Defense Intelligence of Ukraine: Russians are charging their commanders for failures in Ukraine
Ukrainian intelligence reports that a special commission was established in the occupied Horlivka to investigate the case why a brigade of russian motorized infantry forces was not fully staffed. Only 55% of servicemen were ready for military activities contrary to the reports of alleged 100% readiness before the invasion. Commanders of two battalions who misled their superiors were detained and taken in an unknown direction. The further fate of those two is unknown, too.
Intelligence states this case is not sole, and there is already a "black list" of commanders who had bad times after an encounter with Russian FSB special service.
15:05 State Emergency Service: rescuers from the USA, Australia, Germany and Poland have arrived in Ukraine.
They will assist their Ukrainian colleagues to eliminate the consequences of the Russian invasion in the de-occupied territories. According to the SES message, foreign partners have already started works in Borodyanka, which suffered during the Russian occupation one the most intense ruination and terror.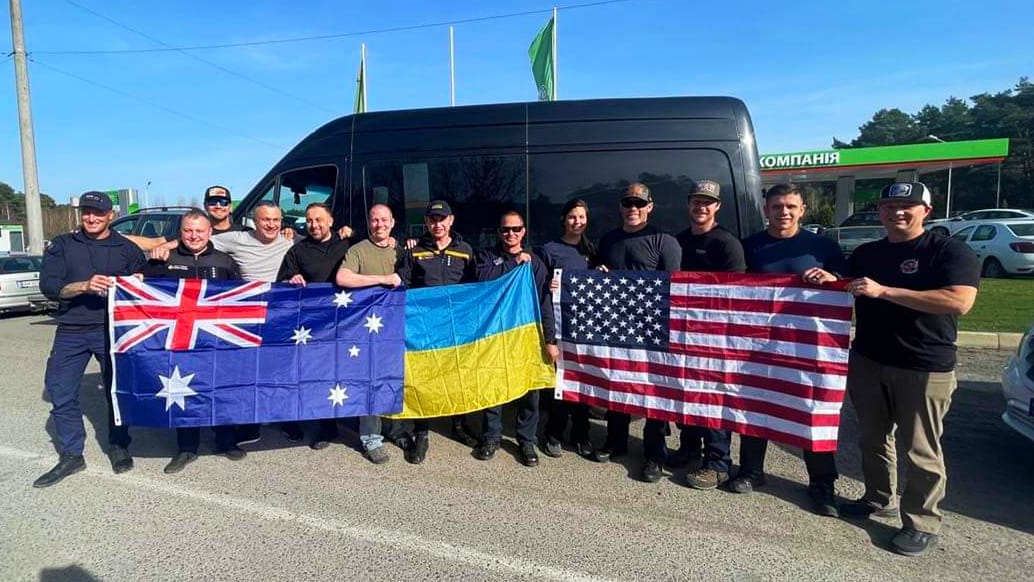 14:49 Oleg Synyehubov, Head of the Kharkiv region administration: 18 people wounded and one person killed as a result of a Russian air strike on the central area of Kharkiv city. State Emergency Service is working in the place to eliminate the aftermath of the strike.
Update: according to the Prosecutor General's Office, two people were killed by the air strike, 18 wounded. Residential buildings, stores, cars, and a market were damaged or ruined.
14:37 Verkhovna Rada of Ukraine: more than 1,000 Ukrainian civilians and about 700 servicemen are in Russian captivity
About the same number of Russian troops are held captive in Ukraine, said Iryna Vereshchuk, Deputy Prime Minister of Ukraine.
"More than a thousand civilians are captured by the Russians, more than five hundred of whom are women. We will not exchange the military for civilians, as it is prohibited by the Geneva Convention. We demand the unconditional release of our civilians," she said.
According to the official, Russians do not respect either the Geneva Convention on Prisoners of War, Ukrainians are kept in "horrible conditions".
13:58 Mykhailo Fedorov, Minister of Digital Transformation of Ukraine: cryptocurrency donations sponsored a Ford Ranger pick-up truck for Ukrainian defenders.
Aid For Ukraine charity crypto fund managed to gather enough money to buy that car. It has already been delivered to the Territorial Defense of Mykolaiv city, which is on the southern frontline of the battle against occupiers. Territorial Defense is a branch of the Armed Forces of Ukraine.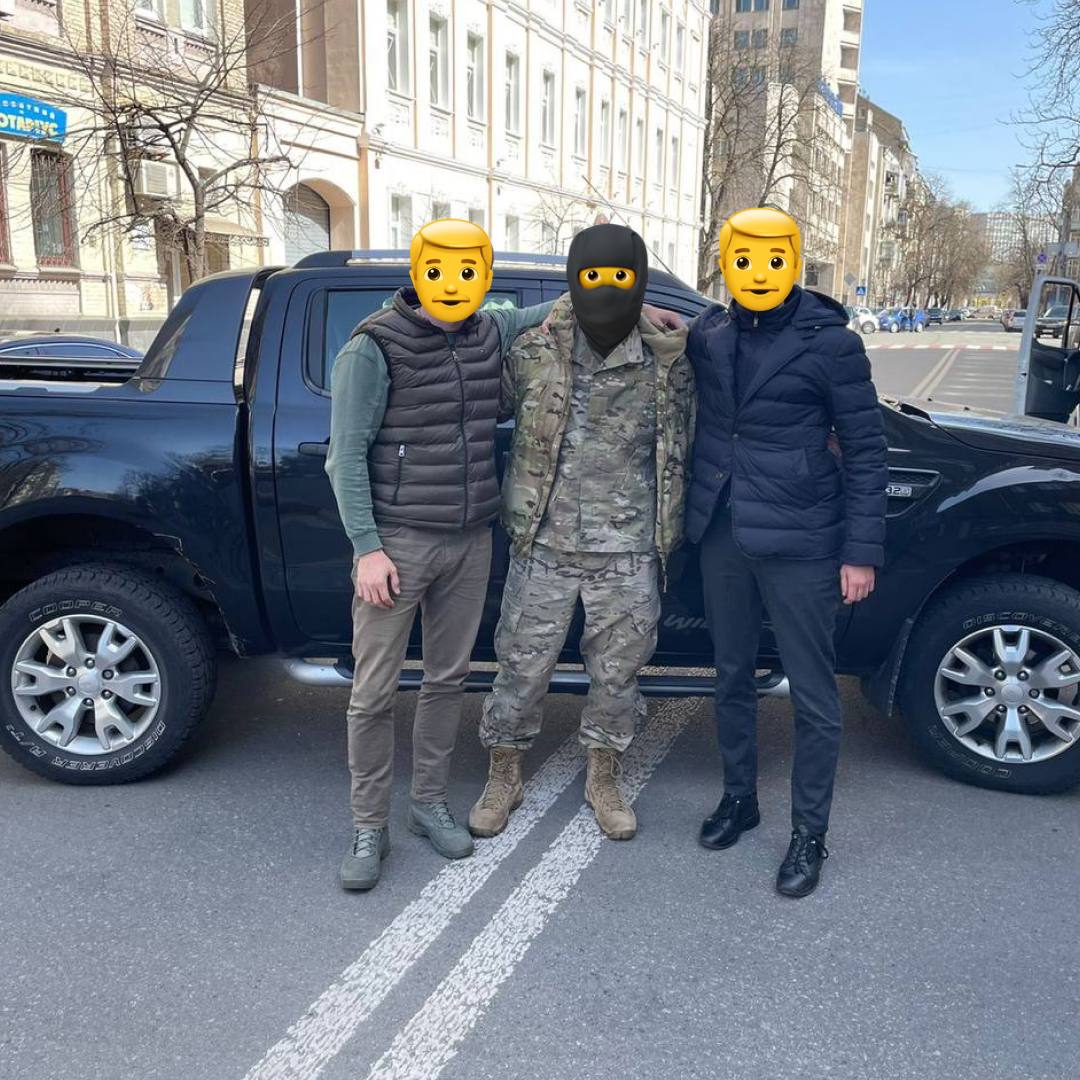 13:33 Adviser to the Mariupol city mayor Petro Andryushchenko on the situation in the city:
"Hostilities intensify. The appearance of Tu bombers tells us they intend to assault the Azovstal [steel plant] and the city port after the use of powerful air bombs such as FAB-3000 and others. Everything indicates they cannot take over the city without a higher level of inhumanity and use of mass destruction weaponry."
According to him, Russian troops plan to close Mariupol for filtration measures. The occupiers want to "filter out" all the remaining men. Some might be enlisted to occupation forces, others isolated as "unreliable" or ordered to clear the rubble. They announced a full closure of the city for entry or exit and limitations on transport inside. The occupiers plan to leave in the city only a minimum of residents needed for functioning because they cannot ensure even basic needs of the population.
The humanitarian situation worsens as well, people don't have access to medicines, no medics remained in the city because of the Russians. The occupation forces started spreading disinformation and fakes. One of their goals is to influence citizens in Ukraine-controlled areas and undermine the faith in Ukrainian Armed Forces and authorities.
13:19 UK Defense Ministry has released a new, updated map on Russian attacks and troop locations. According to the British intelligence, the Russian army has stopped its offense in one of the operational southern directions.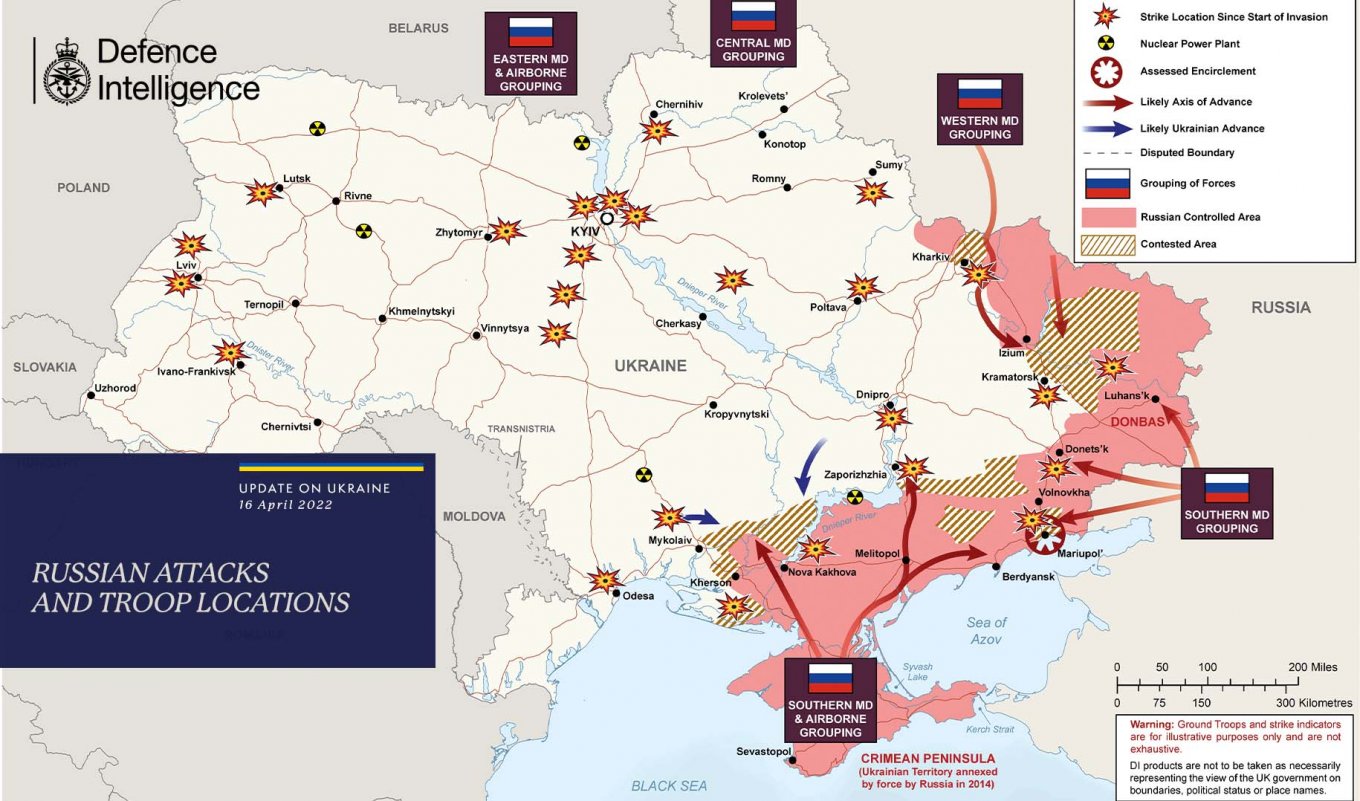 12:55 Commander-in-Chief of the Armed Forces of Ukraine Valeriy Zaluzhny discussed with Chairman of the Joint Chiefs of Staff, General Mark A. Milley, the security of Ukraine, as well as the difficult situation in the eastern regions of the country.
"I have conducted a telephone conversation with Chairman of the Joint Chiefs of Staff, General Mark A. Milley. We have discussed the difficult security situation, particularly conducting heavy battles on the Kharkiv-Izium edge, the deterring of the Russian attack in Luhansk and Donetsk regions, the critical situation around Mariupol, and rocket shelling all over Ukraine, " Zaluzhny said on Facebook Saturday night.
12:40 The Kyiv Military Administration is urging local residents not to return home as Russian troops began shelling the capital and the region, again. This is stated by the Military Administration on Telegram. Traffic jams at the entrance to the capital are kilometer-long, the officials explain.
"Humanitarian aid, emergency services, doctors, public utilities, and the military can't get through such traffic jams," the Kyiv Military Administration said.
Every day 40,000-50,000 people are returning to the capital, which is posing a threat to the population's safety.
12:20 The Head of Dnipropetrovsk Regional Military Administration Valentyn Reznichenko: Russian troops have launched two missile strikes on Dnipro District, Dnipropetrovsk Region. The relevant statement he was made by on Telegram. "We have had two missile strikes on Dnipro District. They completely destroyed a poultry factory, which had been standing idle: nobody and nothing was there," Reznichenko wrote.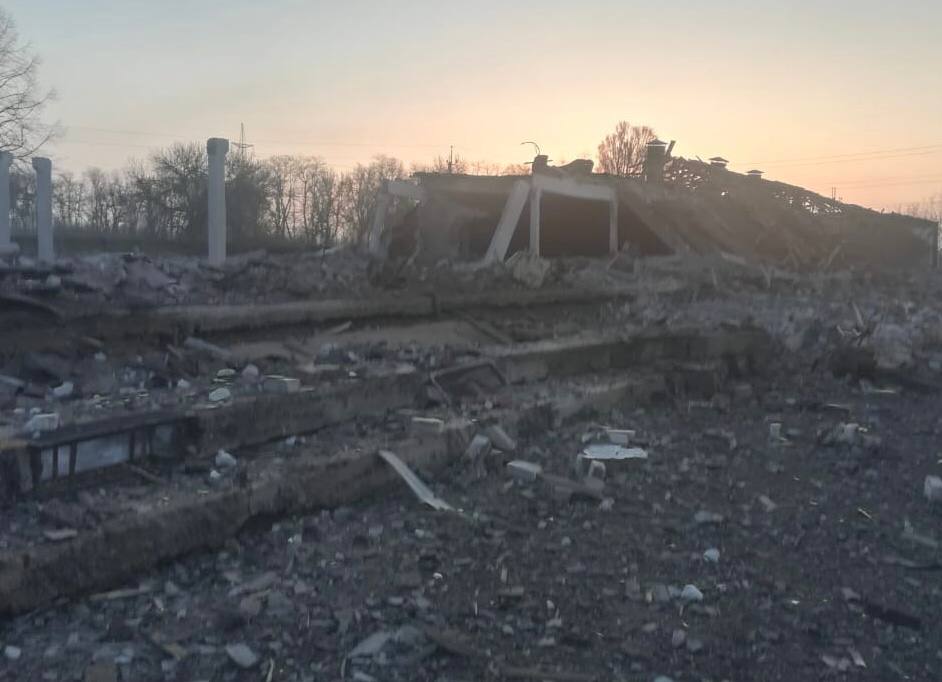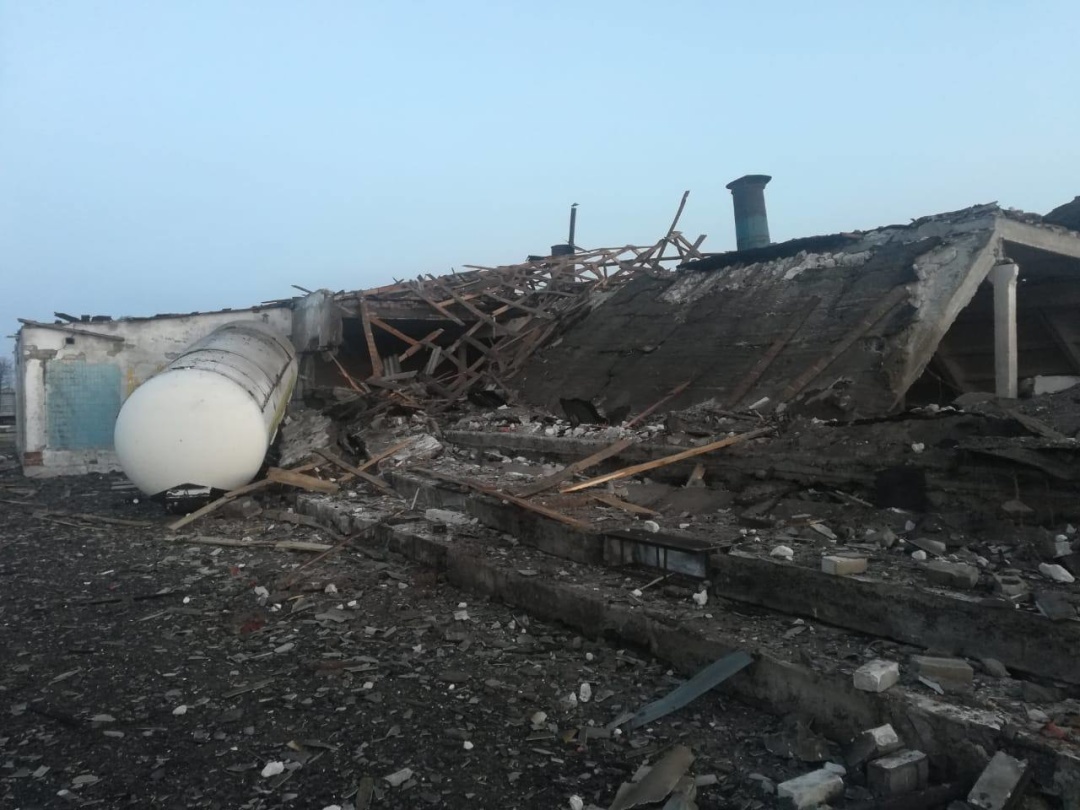 Reznichenko ironically added that Russians again hit a 'strategic' facility with their missiles.
12:00 According to the statement that was made by Kirovohrad Regional Military Administration Head Andrii Raikovych on Telegram, some people were injured and killed in Russia's missile strike on the Oleksandriia airfield in Kirovohrad Region last night.
"Late in the evening, enemy missiles hit the city of Oleksandriia. The airfield infrastructure facilities were damaged. Some people were injured and killed," Raikovych told.
In his words, the fire caused by the missile strike had already been extinguished. Emergency works are underway.
A reminder that the Russian military launched a missile strike on the Oleksandriia airfield at 10:26 p.m., April 15, 2022.
11:55 The General Staff of the Armed Forces of Ukraine has posted the new summary of total combat losses of the enemy from 24.02 to 16.04. Find them in an infographic by Defense Express:
So far, the list of enemy's combat losses is the following:
Personnel - more 20 100,
Tanks ‒ 762 units,
APV ‒ 1982 units,
Artillery systems – 371 units,
MLRS – 125 units,
Anti-aircraft warfare systems – 66 units,
Aircraft – 163 units,
Helicopters – 145 units,
Vehicles – 1458 units,
Boats / cutters - 8 units,
Fuel tanks - 76,
UAV operational-tactical level - 138 units,
Special equipment – 26,
Mobile SRBM system - 4.
Find more details in a publication by Defense Express.
11:10 Ukrainian Air Assault Forces eliminated next russia's armored vehicles by Stugna-P ATGM. Ukrainian Air Assault Forces' mobile groups of anti-tankers continue to successfully destroy Russian armored vehicles.In one of the areas, another unit of russian armored vehicles was successfully destroyed by the Stugna-P anti-tank missile system of a separate assault brigade of Ukrainian Air Assault Forces.
Public Relations Service of the Command of Ukrainian Air Assault Forces published a new video wit proofs.The video shows a burning enemy combat vehicle and the detonation of its ammunition.
Find more details in a publication by Defense Express.
Defense Express also reported that Ukrainian Armed Forces managed to hit russia`s most advanced helicopter Ka-52 and then repeated the case with another One.
10:20 UK Defense Ministry on Twitter: Road infrastructure in conflict affected areas of Ukraine has sustained significant damage. Russian troops have exacerbated this by destroying bridges, employing land mines and abandoning vehicles along key routes as they withdrew from northern Ukraine.
10:03 The Verkhovna Rada Commissioner for Human Rights Liudmyla Denisova on Facebook: A total of 200 children have been killed and 360 children have been injured in Ukraine since the Russian invasion started.
"As of 08:00, April 16, 2022, according to the data from the Unified Register of Pre-Trial Investigations and other sources, which are yet to be confirmed, a total of 200 children have died and 360 children have been injured since the Russian invasion started," Denisova wrote.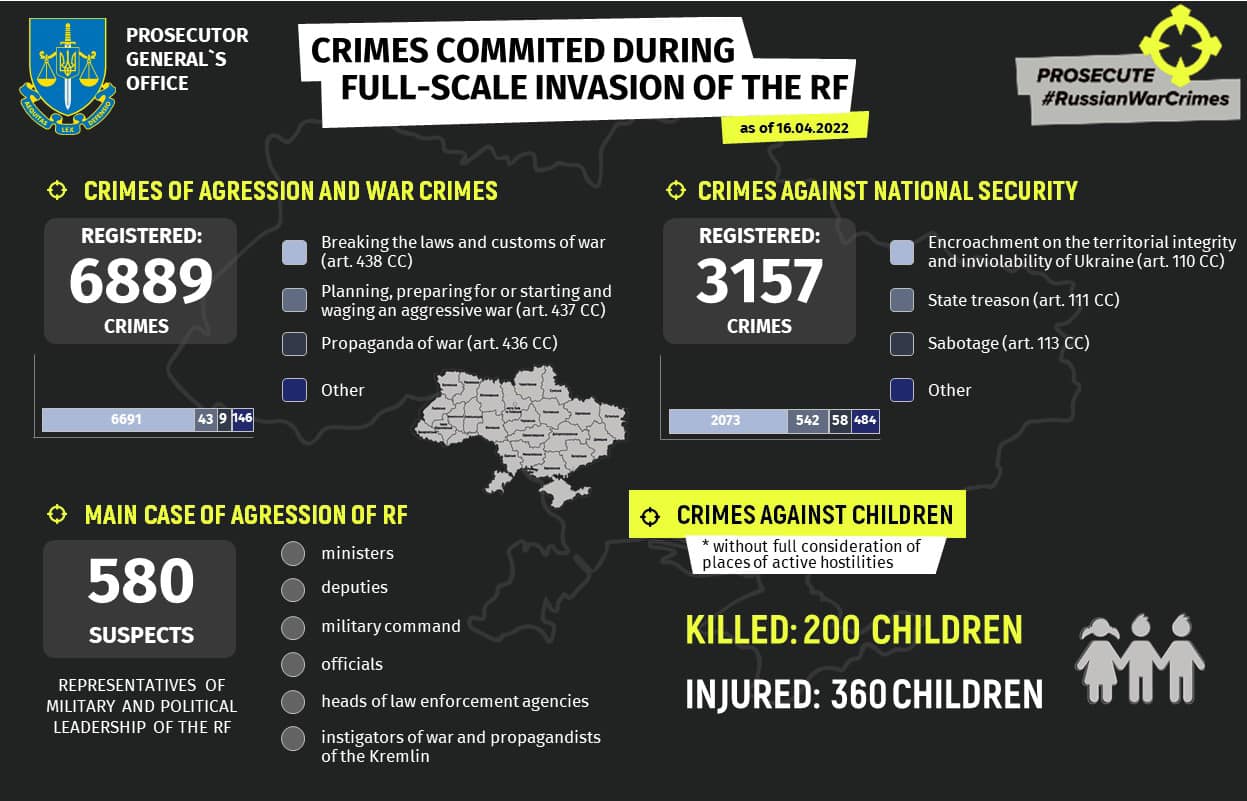 In her words, it is now impossible to determine the actual number of casualties among children, as Russian troops are conducting active hostilities within Ukrainian cities.
A reminder that Ambassador of the European Union to Ukraine Matti Maasikas stated earlier that Russia's abduction of Ukrainian children and their 'planned' adoption by Russian families is "yet another cynical, appalling violation of International Humanitarian Law".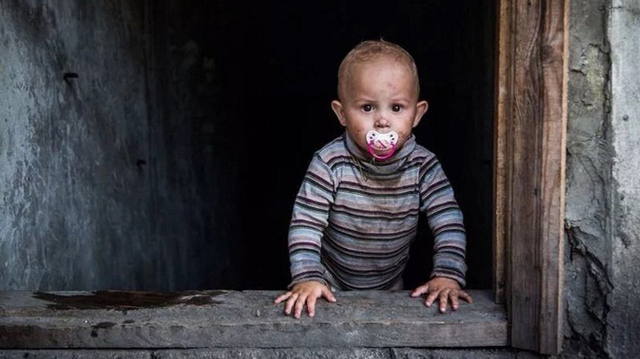 09:10 Kyiv Mayor Vitali Klitschko said in a statement that the Ukrainian capital "came under fire" on Saturday morning.
"The explosions were in Darnytsky district on the outskirts of the city," he said. "Rescuers and medics are currently working on the scene. Information about casualties is being clarified."
Some residents have begun returning to Kyiv after the failure of a Russian offensive launched from the north of Ukraine. Klitschko urged Kyiv residents to reconsider returning for the time being, saying: "I ask you to refrain from this and stay in safer places."
Maksym Kozytskyy, the military governor of the Lviv region in western Ukraine, said Saturday that "air defenses were working" during an air raid alarm that began at 5:46 a.m. local time and lasted until 7:02 a.m.
08:09 General Staff of the Armed Forces of Ukraine posts key points of the operational update regarding the russian invasion on 06:00 on April 16, 2022.
The most active actions of a russian enemy are recorded in Slobozhansky and Donetsk directions.
It is possible that the russian enemy will intensify its actions in the direction of the settlements of Izium and Barvinkove in order to reach the rear of the Joint Forces units near the town of Slovyansk.
In the Donetsk and Tavriya directions, the russian enemy is trying to hold the occupied territories. Focuses the main efforts on taking control of the settlements of Popasna and Rubizhne, establishing full control over the city of Mariupol.
In the Popasnyansky direction, the russian enemy exerts constant fire on the units of Ukrainian troops. With the help of motorized infantry units, in cooperation with the battalion of one of the private military companies, russain enemy is trying to improve the tactical situation, to advance deep into the settlement of Popasna. It is not successful.
In the South Buh direction, the enemy's actions were characterized by measures to restore combat readiness, replenish reserves, engineering equipment positions in the areas of Lyubymivka, Petrivka, Khreschenivka and strengthen their advanced positions, probably units of the mobilization reserve of the 1st and 2nd Army Corps.
In the territory of Donetsk and Luhansk oblasts, ten russian enemy attacks were repulsed last day, three tanks, one armoured personnel carrier, one unit of special equipment, two cars and three enemy artillery systems were destroyed. One armoured personnel carrier of the invaders was captured.
The Air Force of the Armed Forces of Ukraine has hit seven air targets in the previous day: one plane, one helicopter, three UAVs and two cruise missiles.
07:20 The Operational Command South reported on Facebook: Ukrainian defenders destroyed 76 Russian invaders, two tanks and three Grad multiple launch rocket systems in southern Ukraine in the past day.
"During the day, the situation in southern Ukraine was characterized by increasing enemy aggression. Desperately trying to keep its positions in the southern front, the world's most shameful army is firing at civilians in the Mykolaiv and Kherson regions," the statement said.
More information about enemy losses since the beginning of war in the article by Defense Express.
06:40 Ukrainian President Volodymyr Zelensky said in an interview with CNN, that about 2,500 and 3,000 Ukrainian troops have died since the Russian invasion of Ukraine began on February 24.
He added that there are about 10,000 Ukrainian troops who have been injured and that it's "hard to say how many will survive." Civilian casualties are more difficult to quantify, Zelensky said.
"It is very difficult to talk about civilians, since south of our country, where the towns and cities are blocked - Kherson, Berdyansk, Mariupol further east, and the area to the east where Volnovakha is - we just don't know how many people have died in that area that is blocked," he said.
On March 12, Zelensky said that at least 1,300 Ukrainian servicemen had died in the war with Russia.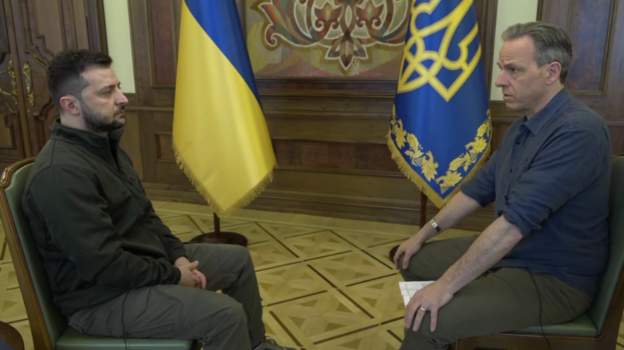 05:10 Ukrainian President Volodymyr Zelensky told CNN Friday that "all of the countries of the world" should be prepared for the possibility that Russian President Vladimir Putin could use tactical nuclear weapons in his war on Ukraine.
Zelensky told CNN's Jake Tapper in an exclusive interview from the office of the president in Kyiv on Friday that Putin could turn to either nuclear or chemical weapons because he does not value the lives of the people of Ukraine.
"Not only me — all of the world, all of the countries have to be worried because it can be not real information, but it can be truth," Zelensky said.
"Chemical weapons, they should do it, they could do it, for them the life of the people, nothing. That's why," Zelensky said. "We should think not be afraid, not be afraid but be ready. But that is not a question for Ukraine, not only for Ukraine but for all the world, I think."
01:40 Ukrainian defenders hit seven enemy air targets – 1 enemys plane, 1 helicopter, 3 UAVs, 2 cruise missiles.
The Ukrainian anti-aircraft missile units of the Air Force and the forces of the 93th separate mechanized brigade Kholodnyi Yar have destroyed seven air targets of Russian invaders over the past day.
The Command of the Air Force of the Ukrainian Armed Forces said on Facebook.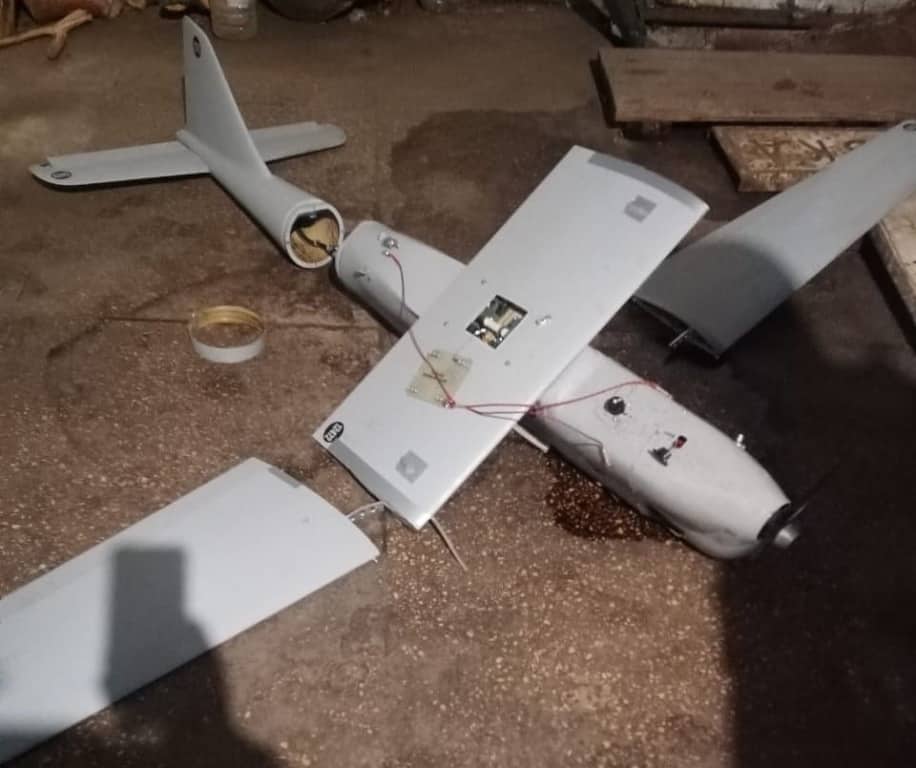 It is noted that due to heavy losses, Russian troops have significantly reduced activity in Ukrainian airspace. Instead, they launch air strikes remotely using ballistic and cruise missiles.
On April 15, the anti-aircraft missile units of the Air Force and the 93th separate mechanized brigade Kholodnyi Yar hit one Russian plane, one enemy helicopter, three unmanned aerial vehicles and two cruise missiles of the russian federation
More information about enemy losses since the beginning of war in the article by Defense Express.
01:00 Ukraine's military studying Russia's readiness to use weapons of mass destruction.
Russia's actions are unpredictable and often irrational, so it can't be ruled out that the Russians will actually use chemical or tactical nuclear weapons.
That's according to Ukraine's Deputy Defense Minister Hanna Maliar, who spoke on national TV, answering questions about the possibility of Russia using tactical nuclear weapons against her country.
"Russia always uses tactics of pressure and intimidation, but we can't rule out anything, because it is extremely difficult to predict Russia. Perhaps this is, by the way, their strategy to remain unpredictable. Because they often do things that are irrational, and it seems they act out of revenge or insult… So when they threaten to use chemical or nuclear weapons, this must be studied to understand whether they have the potential to do all of this. Because Russia is also characterized by the fact that sometimes they say more than they can, actually," Maliar said, Ukrinform reports.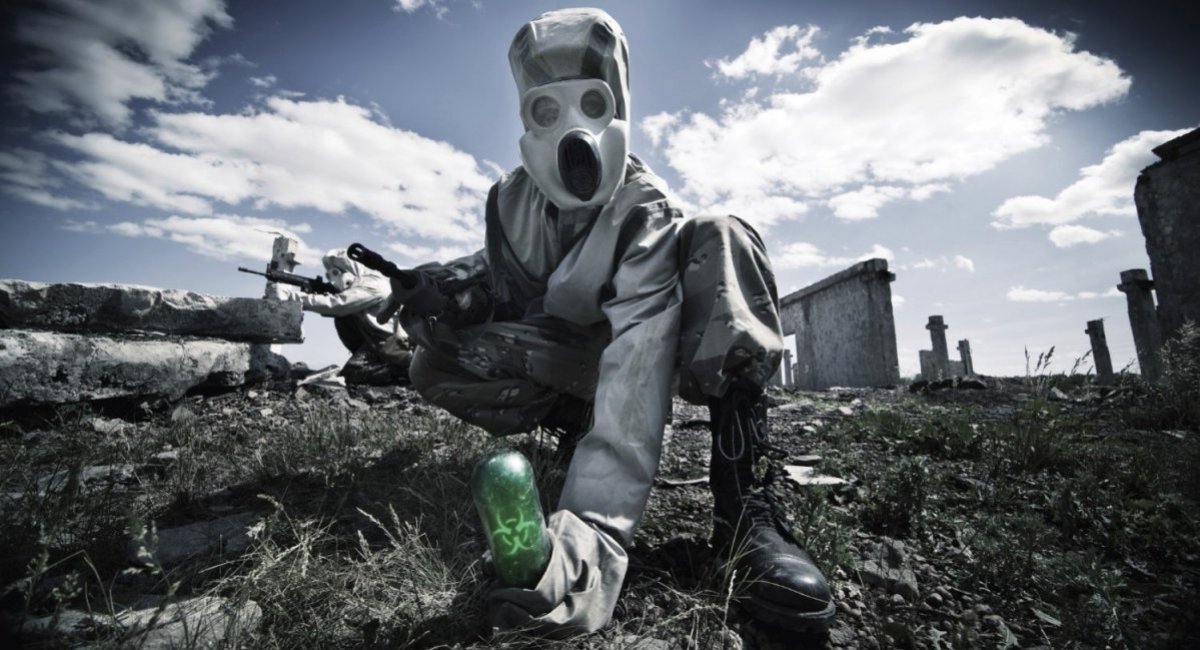 As Defense Express reported putin ordered his military command to put deterrence forces on high alert amid Russia's full-scale invasion of Ukraine. We also wrought how russians are conditioned to accept chemical or nuclear attacks on Ukraine as well as who wants and can use biological weapons in Ukraine.
Earlier russia used poisonous substance to attack on Mariupol.
00:45 The President of Ukraine Volodymyr Zelensky: 918 populated areas liberated from Russian invaders.
As many as 918 populated areas in Ukraine have been liberated from Russian invaders.
President Volodymyr Zelensky said this in his video address to the nation on Friday evening, - Ukrinform reports.
"Normal life is being resumed in the regions and districts liberated from occupiers. The amount of work is really huge. As many as 918 populated areas of various size, but equally important for us, for Ukraine, have already been de-occupied... Humanitarian headquarters have started working in 338 liberated populated areas… We are resuming the provision of regular and emergency medical care, the work of educational institutions - where it is really possible," said Zelensky, adding that 1,018 educational institutions across Ukraine had been destroyed or damaged by Russian troops.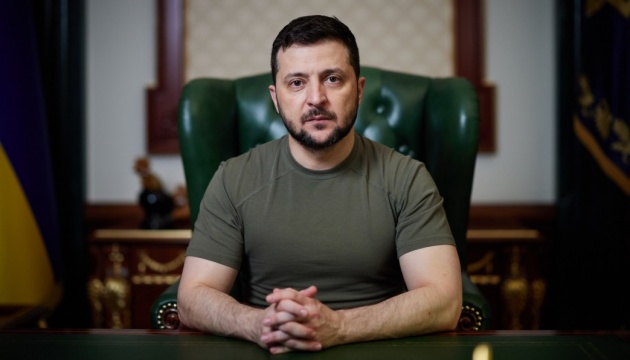 Mine clearance operations are currently underway, and electricity, water and gas supplies are being restored.The work of the police, post office, state and local authorities is also being resumed. Reconstruction of roads and railways is underway.
"In particular, the railway services with Chernihiv and Nizhyn will be resumed tomorrow [April 16]. Trains between the cities are already running in Sumy region. The teams of Ukravtodor and Ukrzaliznytsia are working quite efficiently, and I am grateful to them for such a pace. For giving people back a sense of normal life, which the occupiers tried to destroy forever," Zelensky said.
00:35 Ukrainian forces repel 10 enemy attacks in JFO area on Friday, Apri 15.
Ukrainian troops repulsed ten attacks, destroyed three tanks, several artillery systems and one armored personnel carrier of the enemy in the area of the Joint Forces Operation in eastern Ukraine over the past day.
The JFO press service said in a statement posted on Facebook, - Ukrinform reports.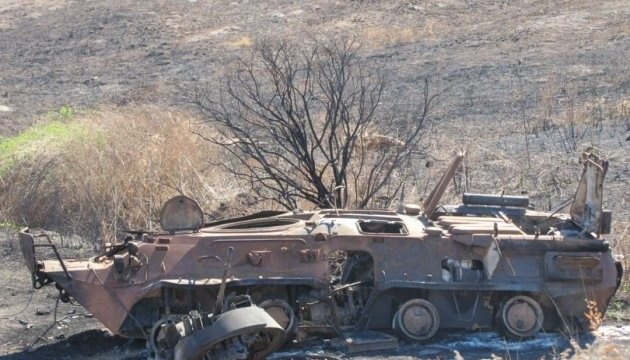 "Due to skillful actions of the military of the Joint Forces, 10 enemy attacks have been successfully repelled during the current day. Our soldiers inflicted losses on the Russian occupiers," the report says.
It is noted that Ukrainian defenders destroyed three tanks, three artillery systems, one unit of special equipment, two motor vehicles and one armored personnel carrier. One more armored personnel carrier was seized.
In addition, air defense units shot down six Orlan-10 unmanned aerial vehicles.
00:10 Ukraine's deputy Defense Minister Hanna Maliar: Russia amassing troops, preparing medical infrastructure for new offensive.
The Russian Federation continues to actively amass its troops and prepare medical infrastructure for a new assault on Ukraine.
This was stated by Deputy Defense Minister Hanna Maliar on national TV.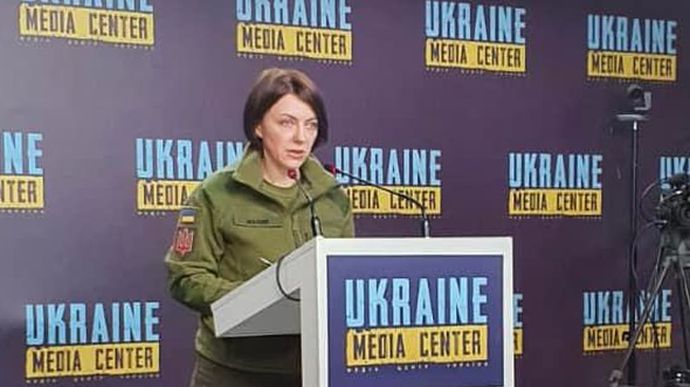 "They are actively preparing for this. Moreover, they are not only beefing up their weapons, military equipment, and personnel, but also preparing medical infrastructure to treat their wounded.They are accumulating provisions, fully preparing the territory of Belarus for possible outgoing missile strikes. And they are moving troops, changing their strategies a bit, looking for weak spots in our defenses to hit these areas," - Hanna Maliar said, Ukrinform reports.
Key points regarding the current state of warfare:
- Ukraine managed to establish the defense, the Russian offense has stalled, in some directions, the Ukrainian military intensively push back the invaders, numerous villages and small cities were liberated, horrific facts of genocide conducted by russians are revealed.
- Russia uses terroristic methods of war, shelling civilian facilities where there are no military facilities nearby, keeping cities in a full blockade, and sabotaging humanitarian corridors for evacuation and convoys with humanitarian aid, a recent report from OSCE confirmed Russia violating IHL and committing war crimes
- Russian army targets nuclear power plants; Zaporizhzhia NPP is currently seized by the invaders; Russian troops, poisoned by radiation, have left the Chornobyl NPP; military activities by Russian forces near the power plants were described by Ukraine as nuclear terrorism
- Ukraine offered the United Nations Security Council a platform for an updated security system – the "Kyiv U-24 Office" similar to the human rights Geneva office or the environmental protection Nairobi office. Or at least deprive Russia of abusing its veto power to continue the war in Ukraine
- Ukraine is willing to join the European Union, has sent an application which is being considered; during the visit to Kyiv, European Commission President Ursula Von der Leyen handed over a questionnaire for the EU candidate country status to the President of Ukraine Volodymyr Zelenskyy and said proceeding to the next stage of membership would be "a matter of weeks"
- Ukrainian citizens in the occupied cities rally against the Russians; on their part, the occupiers began to kidnap activists and authorities; locals are being forcibly "evacuated" to Russia with the following deportation to the depressed areas and appointment of jobs
- thousands of civilian volunteers join the Territorial Defense of the Armed Forces of Ukraine; Ukraine has established an International Legion for foreign volunteers willing to fight for Ukraine, thousands have joined already
- Ukraine has had several rounds of negotiations with Russia; still, no significant progress towards ceasefire and peace, the main question, for now, is the provision of concrete security guarantees for Ukraine; the negotiations continue "non-stop" in an online format; President Zelenskyy expressed readiness to directly talk with Putin.
France also announced today that their embassy will reopen shortly, with plans to move the embassy back to Kyiv, after the embassy was temporarily relocated to Lviv.
It is according the post of Kyiv Independent on Twitter.
Read more: Day 51st of War Between Ukraine and Russian Federation (Live Updates)
---
---