According to the Special Operations Forces (SOF) Command post on Facebook, Ukrainian warriors seized a valuable trophy – Kamov Ka-52 'Alligator' (NATO reporting name: Hokum B) – in Kyiv region, on Saturday, April 2. It appears this gunship was shot down during the Russian troops` first attempt to land at the Hostomel airport.
The Ka-52 had been lying in a field for a month, although Russian invaders could never take the chopper to their military position to repair it. Apparently, they did not expect the attack helicopter would become a trophy to Ukraine and its partners.
Read more: What Has Left After Hostomel Airport Attack. Antonov State Enterprise Reports (Photo Compilation)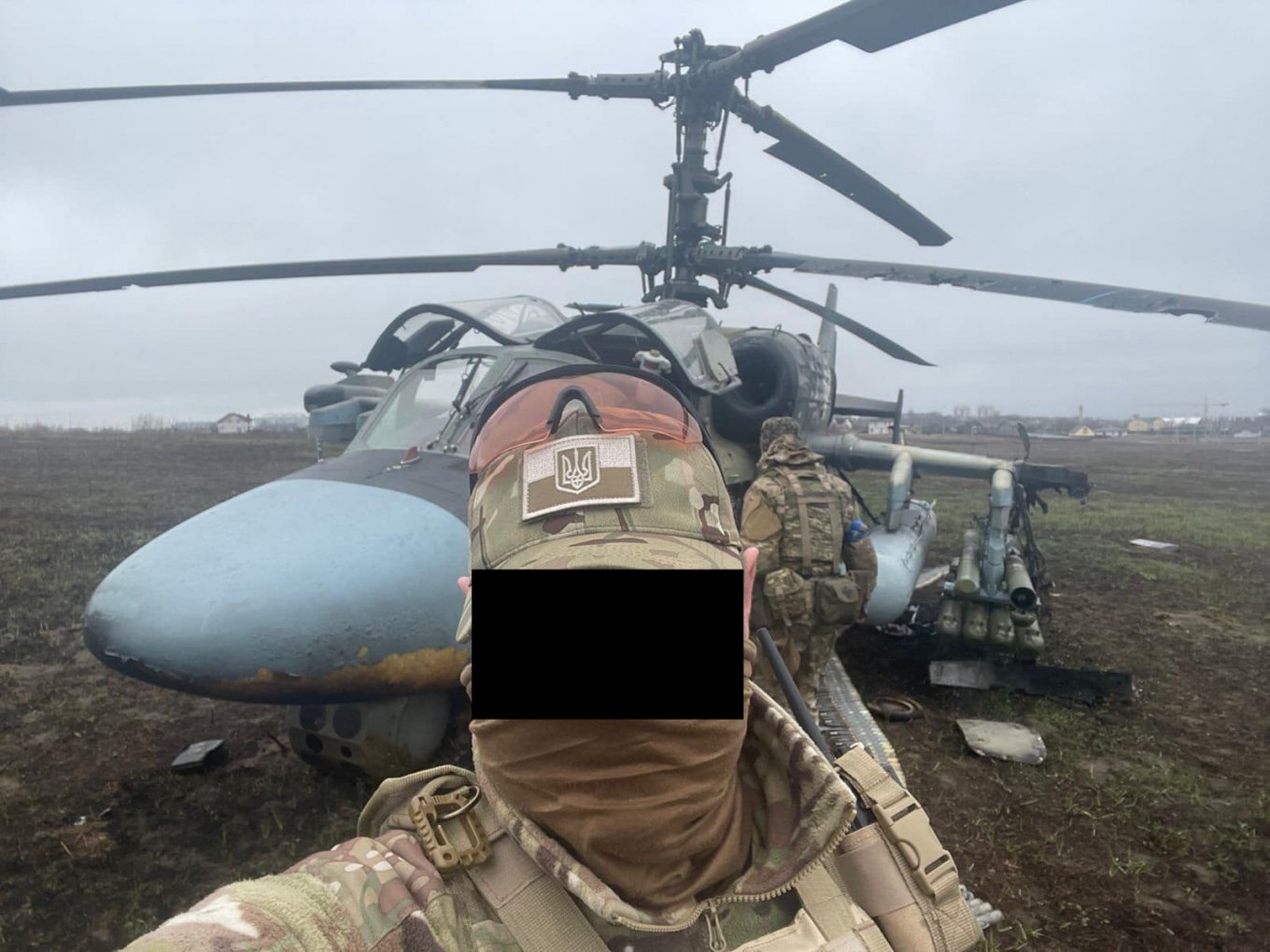 However, as can be seen on the image made by SOF, the Ka-52 had full ammunition. The helicopter has not suffered severe damage. The foremost one is nose cone radar destruction. The wing edges are also damaged.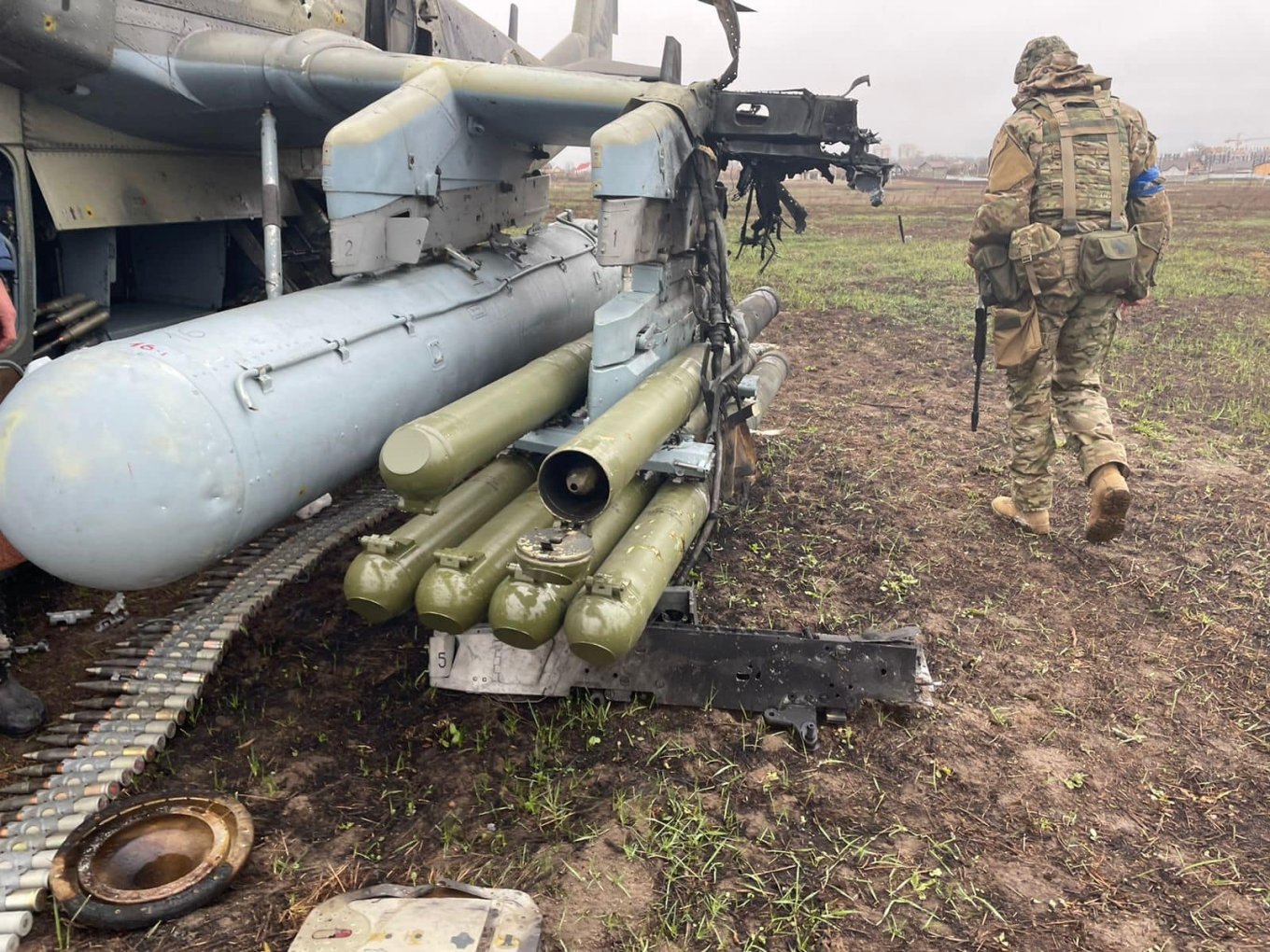 As Defense Express previously reported, RT journalists unwittingly revealed information about the weak points of the Ka-52 'Alligator'. So the most sophisticated Russian helicopter might have been shot down by several shots from a 7.62mm rifle.
And now it was proved by Ukrainian troops. Besides, when Ukrainian and foreign specialists check out the helicopter the truth will turn out. It might appear the Ka-5a 'Aligator' is not as sophisticated as Russian state TV reporters said. This fact could become the last nail in the coffin of the Russian defense industry.
Read more: The Newest Russian Helicopter Ka-52 Could be Shot Down by a Rifle
---
---