Ukrainian State Concern «Ukroboronprom» is testing the latest modernization of the T-64BV tank preformed in 2022 on Kharkiv Armored Plant State Enterprise, the company announced in an official statement on February, 8. The overhaul and modernization were commissioned by the Ministry of Defense of Ukraine.
T-64BV has been equipped with new third-generation surveillance and sighting units, anti-accumulation sternward bar armor, and rubber shields on the tower. Also, the vehicle got an improved fuel system and additional armored protection of fuel tanks.
Read more: ​Ukrainian Plant to Build a Floating Dock for Turkiye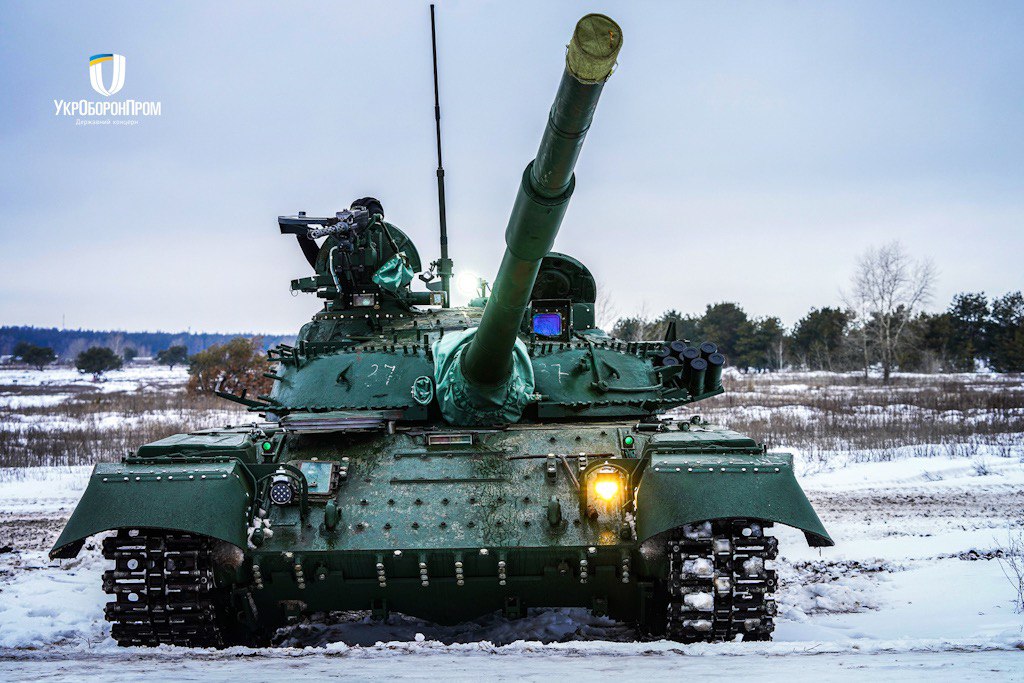 In addition to these improvements, the latest modernization replaces obsolete Soviet radio stations with new ones. "From now on this combat vehicle has navigation, internal and external communication systems which fully meets NATO standards," Herman Smetanin, the director of the plant, mentioned in the press release.
Defense Express memo: the T-64 tank series is a backbone of Ukrainian armored mechanized forces. Since 2014 it has been serving as the main combat vehicle of the Ukrainian military to counter Russian aggression in currently occupied territories of Donbas (Eastern Ukraine).
As Defense Express reported earlier, Ukraine has plans to increase its army by 100,000 over the next three years. Ukraine receives military aid from numerous countries, which includes batches of weaponry such as NLAW missile systems, Piorun (Thunderbolt) MANPADS, Javelin ATGM systems, etc. Also, Ukrainian troops learn how to operate these weapons under abroad partners' guidance.
Read more: Ukrainian Armed Forces Staging Military Drills to Be Prepared to Repel Russia's Tanks Attacks
---
---