Large-caliber rifles have already found their way to the battlefield. Ukraine purchases Barrett M82 and Barrett 107А1 rifles from the United States and use it on a battlefild including to counter enemy snipers.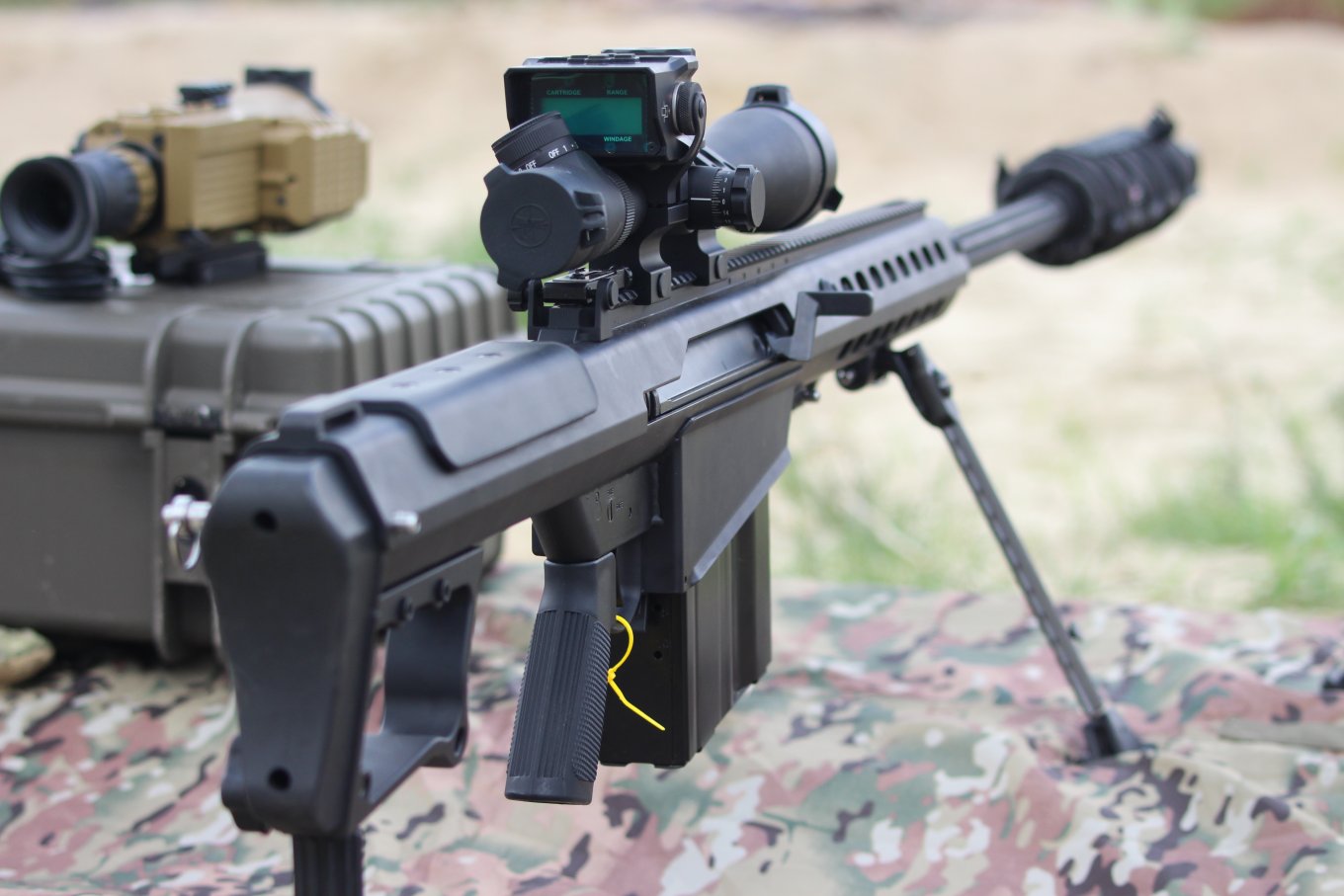 The idea behind anti-materiel rifles is to become a cheaper and yet quite effective way to oppose enemies' armored vehicles and equipment, as the production costs are less than of missile systems and missiles to them. Also, the Ukrainian Army aims to be equipped with weaponry of domestic production, as another step towards financial efficiency.
Read more: Weaponry Received by Ukraine from US and EU Allies Explained
The question remains, are these rifles capable of performing reasonable effectiveness in combat? Here is the analysis of "the gold standard" Barrett M82 12.7 mm anti-materiel rifle, brought by Caleb Larson from 19fortyfive website.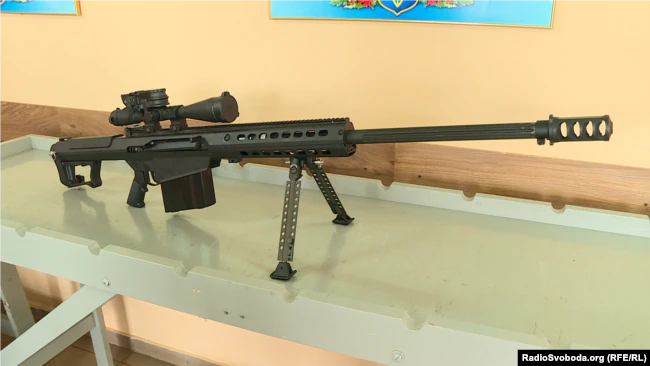 The Origins
Fact: One of the most powerful sniper rifle in the U.S. Military was designed in a garage — and handmade. The story of the Barrett M82 begins with Ronnie Barrett. Barrett, a photographer with no formal gunsmith training or experience, is said to have been inspired to design and build the M82 .50 caliber rifle while photographing a river patrol boat similar to the type used by American forces during the Vietnam war. In one of the resulting photographs, a .50 caliber machine gun is prominently silhouetted.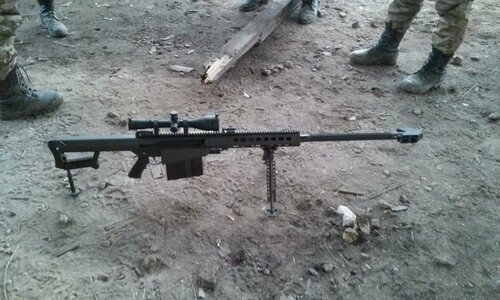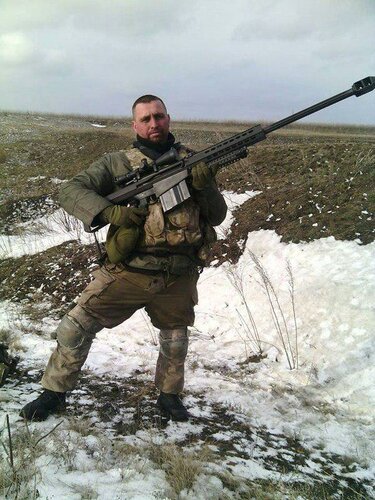 Realizing that there was not a rifle chambered in the .50 caliber cartridge, Ronnie got started. The original design was drawn up on Barrett's dining room table, and from the resulting blueprints, the original Barrett .50 rifle was built in a gravel floor garage from hand-machined parts. But despite the humble beginnings, the rifle was an immediate success.
The large rifle was completed just in time for the Gulf War, where it made its combat debut with the United States Marine Corps. Since then, The M82 and other similar variants have been put into service by a number of NATO and non-NATO countries.

Chambered in the enormous .50 BMG (alternatively the 12.7×99mm NATO cartridge), the M82 benefits from very long accuracy, and is able to accurately hit targets 1,800 meters away, or over 1 mile. The rifle itself is very large, and tips the scales at around 30 pounds, making it not a particularly mobile rifle platform. It feeds from 10- or 20-round box magazines, and produces quite a bit of recoil.
In order to somewhat mitigate the rifle's recoil and reduce shooter fatigue, the rifle is fitted with a large rectangular muzzle brake that directs propellant gasses out and to the sides. The rifle's barrel is fluted, which shaves a bit of weight off the platform, as well as aids in heat dissipation.
The Barretts accepted into service with the United States military are designated M107, and are slightly different from the original. Changes include a longer accessory rail, as well as a rear grip.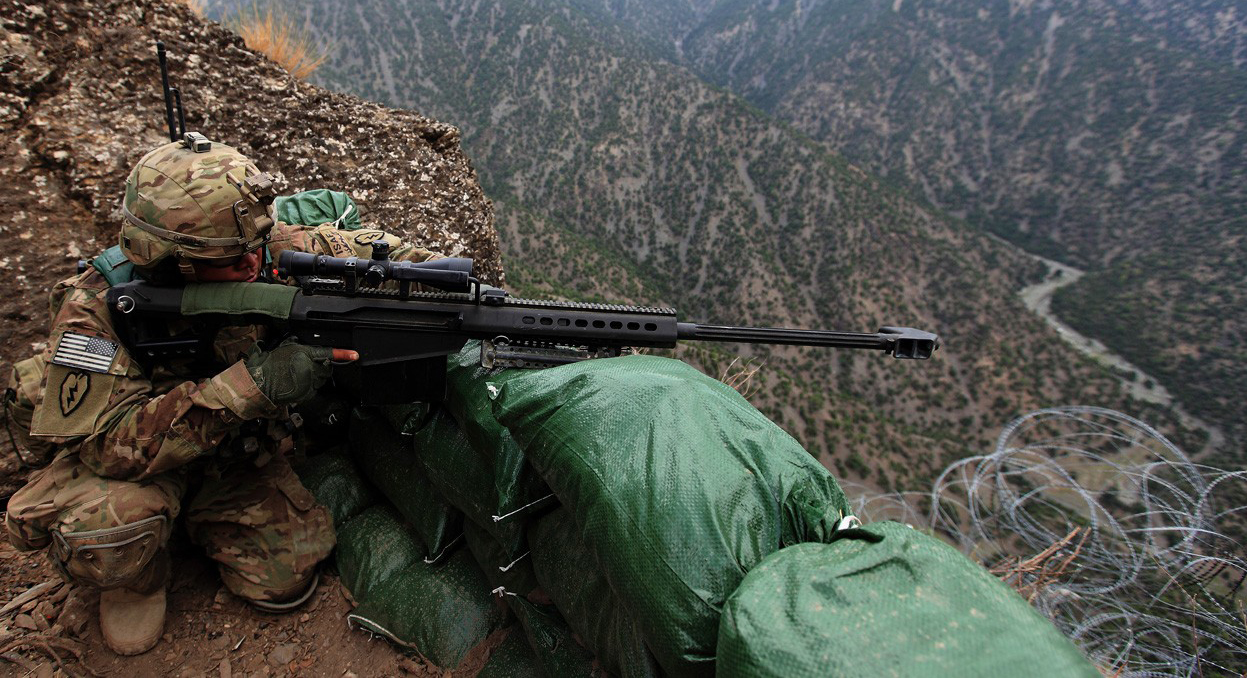 Anti-Materiel vs. Sniper
Though the M82 is often called a sniper rifle, it should more accurately be called an accurate anti-materiel rifle. Unlike highly accurate, bolt-action precision sniper rifles, the M82 is a semi-automatic design that uses a recoil action operation, degrading accuracy.
In an anti-materiel role however, the rifle excels. When used against unexploded ordnance, or targets such as soft or lightly-armored vehicles or large static targets, the M82's lack of accuracy is less problematic.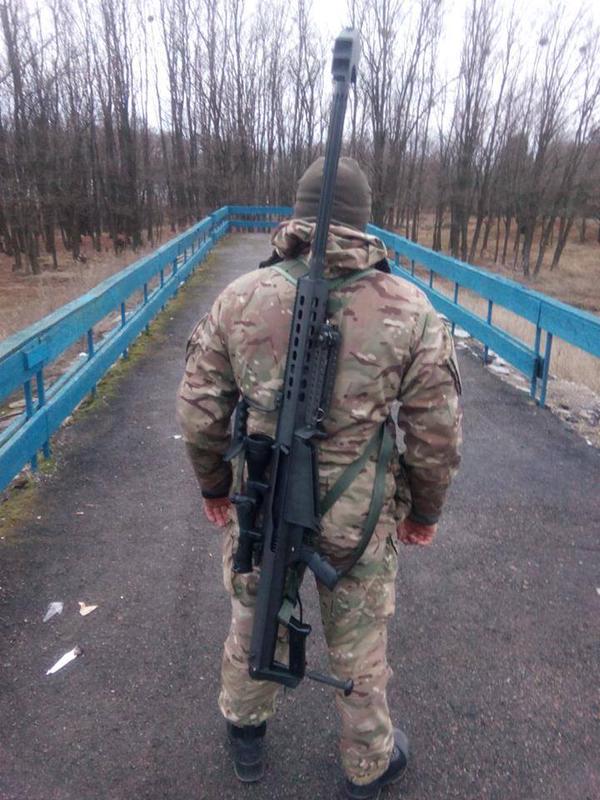 Postscript
Though the original M82 Barrett is no longer in production, the M82A1, an improved variant still is. A variety of other rifles, including bolt-action, semi-automatic, as well as bullpup-style configurations are also offered by the company. The M82A1 is also the official Tennessee state rifle.
Find more about the U.S. military's most powerful sniper rifle here
Defense Express memo: along with Barrett M82, Ukrainian Army is supplied with domestically produced Snipex T-Rex and Snipex ALLIGATOR anti-materiel 14.5x114 mm precision rifles. The Ukrainian defense industry is striving to supply the Army with domestic weaponry amid Russia's possible invasion tensions. Numerous countries accelerated military aid supplies to Ukraine and sent their troops to help in Ukrainian soldiers' training, as Ukrainian Army is expected to increase by 100,000.
Read more: Ukraine's HADO-Holding Considering Export of its Anti-Materiel Precision Rifles
---
---