Brief facts:
Citizens were not able to leave besieged Mariupol today, because Russians opened fire near the collection point – Iryna Vereshchuk
US President Joe Biden announced $800 more in military aid to Ukraine, including howitzers and loitering munitions
UK Department of Defense states that Russian forces advancing on Kramatorsk.
Ukraine offers a special round of negotiations in Mariupol for the evacuation of soldiers and civilians from the besieged city.
Russia rejected UN Secretary-General's proposal for Easter humanitarian ceasefire in Ukraine.
Prime Minister of Canada Justin Trudeau says Canada will send heavy artillery to Ukraine.
Side note: news are marked in accordance with the Kyiv time zone: Eastern European Time (EET), GMT/UTC+2
Read more: ​A Mere 80 Ukrainian Soldiers Managed to Hold Back Thousands of Russian Troops Attempting to Cross Irpin River to Enter Kyiv
Last News
Thank you for your attention! This feed is closed. But Defense Express has already started a new one. Find the latest news on Day 58th of the Russian invasion of Ukraine here8th of the Russian invasion of Ukraine here.
00:10 Air Assault Forces of Ukraine together with the Naval Forces the shot down two Mi-8 helicopters
One of the helicopters was downed by the 81st Airmobile Brigade of the Air Assault Forces with a Stinger missile. The paratroopers assume that the second was approaching the crash site in order to evacuate the crew but got shot, too. This time, by the Marines.
In the video, the red pointer marks the site where the first helicopter fell:
23:54 Throughout April 21, servicemen of the Joint Forces Operation in Donbas have successfully repelled 10 Russian attacks and inflicted the following casualties to the enemy:
6 tanks;
4 artillery systems;
8 armored and 15 non-armored vehicles;
2 jet aircraft Su-34 and Su-25;
8 unmanned aerial vehicles "Orlan-10".
23:26 Major General Serhii Salkutsan, the Military Representative of Ukraine to NATO, met with NATO Supreme Headquarters Allied Powers Europe (SHAPE) leadership on April 20. He also provided some details regarding NATO and Ukraine's enduring relationship in an interview:
22:56 Total colonization and concentration camps: Secretary of the National Security and Defence Council of Ukraine shared his insight on Russia's failed plans in the military campaign against Ukraine. NSDC press center provided the main theses of Secretary Oleksiy Danilov's speech on Ukrainian TV:
Not only putin made a decision on a large-scale invasion. This is the decision of Russia's top political leadership.
The task of the ruscist horde is to destroy our country, our nation, to colonize Ukraine.
In Western Siberia, putin and shoigu planned to set up concentration camps for Ukrainians to build new cities.
There is no doubt that russia won't stop. Until we expel them from all our territories, including Crimea, the war will not end.
When someone says that the great battle for Donbas is the only and key phase of the war, it is dangerous. There can be many such battles.
Ukrainian troops are holding the line, moreover, they counterattack regularly.
Ukraine urgently needs heavy weapons. The President of Ukraine has made great efforts to speed up the supply of such weapons.
We are grateful to all those who help - the United States, the UK, Canada, Poland, the Baltic States, other countries, we are grateful that they believed in us. But the matter of time is vital.
22:41 "Nothing too good to report on Mariupol" – Iryna Vereshchuk, Deputy Prime Minister of Ukraine reported on the results of today's evacuation from Mariupol. "Everything is going very slowly. On the Russian side, everything is very complicated, chaotic, slow and, of course, dishonest."
According to Ukraine NOW, the official apologized to the citizens who were not able to leave besieged Mariupol today, because Russians opened fire near the collection point, and the corridor had to be closed. But the fact that four evacuation buses managed to successfully arrive in Zaporizhzhia from Mariupol the previous day gives hopes for future successes.
She assured the citizens of Mariupol that Ukraine will not give up trying to get them out of the siege.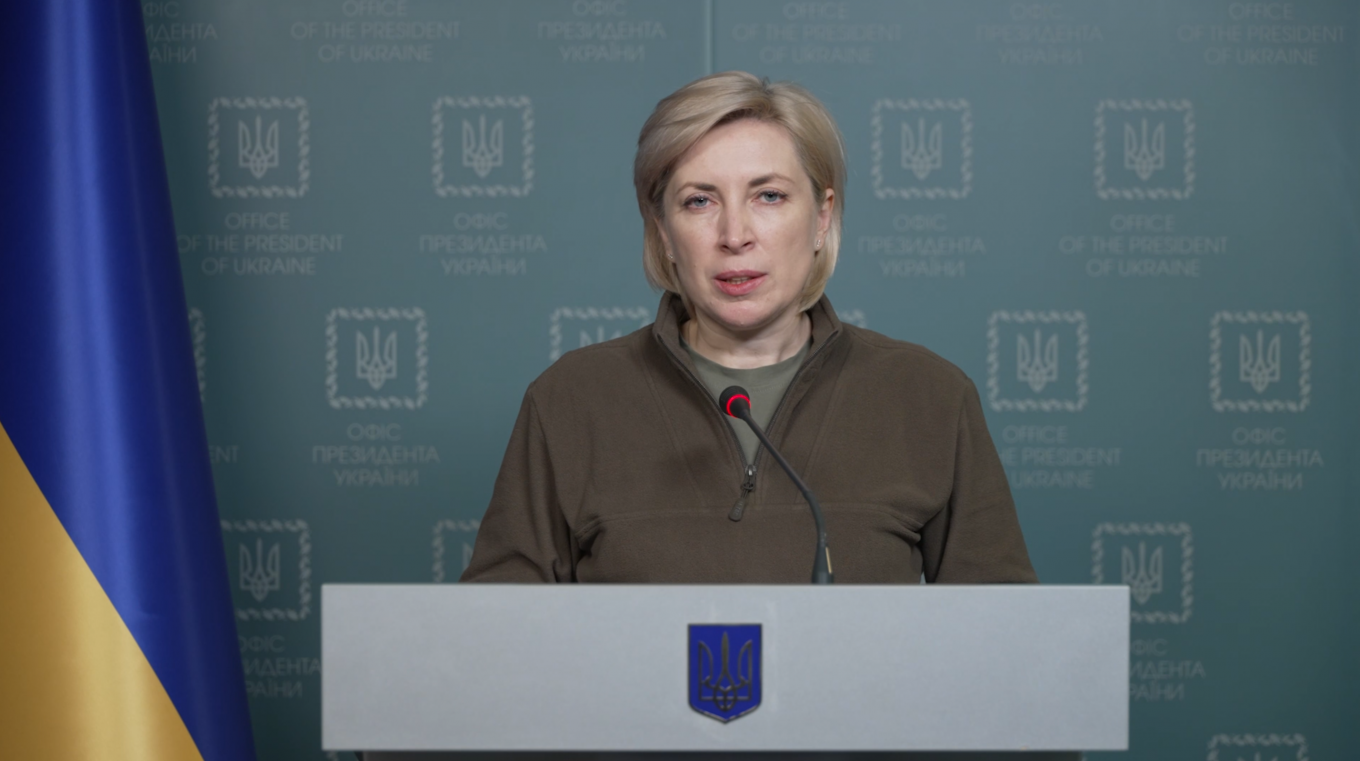 22:03 President Zelenskyy said, there are several ways for the de-blockade of Mariupol city – a military one and a diplomatic one.
The military path calls for the help of international partners, Ukraine's President Volodymyr Zelensky said at a joint press conference with Prime Minister of Spain Pedro Sanchez and Prime Minister of Denmark Mette Frederiksen, according to Ukrinform.
"It is difficult for us to do this on our own, we need the appropriate weapons. But we are thinking about it," he said. As for the diplomatic and humanitarian way, it can be implemented very quickly:
"We offered several options, not even directly but through intermediaries, in the format of exchange, to start at least with 'the wounded for the wounded'. There are more than 400 wounded in this citadel. These are just military. There are also wounded civilians," Zelensky said.
The President said, Ukraine has offered several options, including with the participation of mediators, such as Turkiye, as well as in the format of exchanging the wounded, but Russia does not agree to this.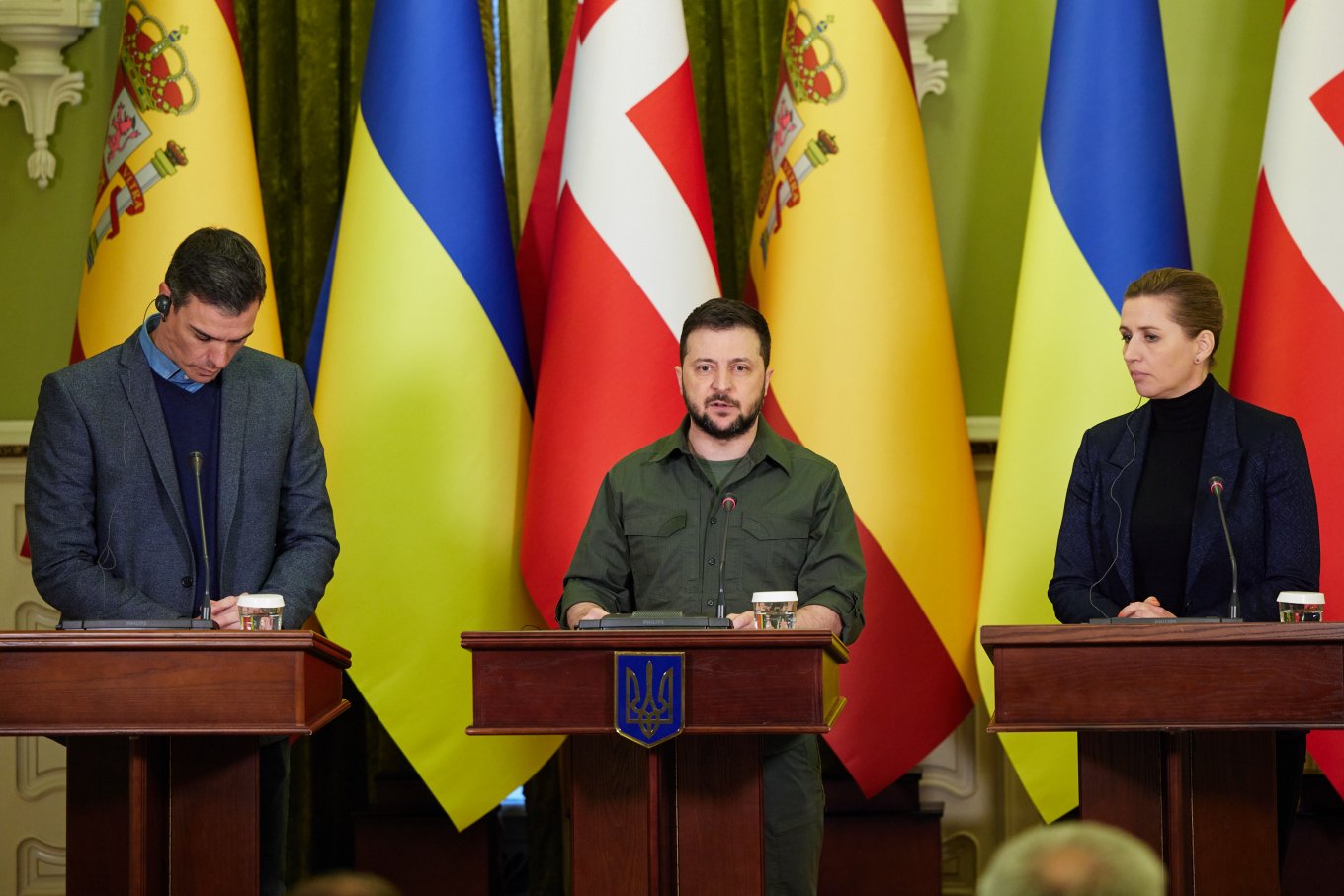 21:36 Mariupol defenders from Azov Regiment spotted "V" marks on the Russian vehicles
"That means, the units of occupiers who made atrocities in Bucha, were relocated to the city [of Mariupol]. The ones that murdered, raped, tortured the local population," the Regiment wrote on Telegram and added that there are still about 100,000 civilians remaining in the besieged Mariupol.
Azov Battalion has already put one of those V-marked vehicles on fire:
21:23 Ukrainian police is working at the site of "Mriya" destruction
An-225 Mriya cargo aircraft was destroyed during the Russian offensive in the first days of the invasion. Russian artillery has severely damaged the plane, almost cutting it in half. The first observations could be made only after the occupiers left the Hostomel airfield in the Kyiv region.
Now forensic specialists, investigators and pyrotechnicians of the National Police of Ukraine are working on the site, demining and gathering evidence. The policepeople have already found "a significant amount" of Russian equipment and unexploded projectiles. The latter are being neutralized.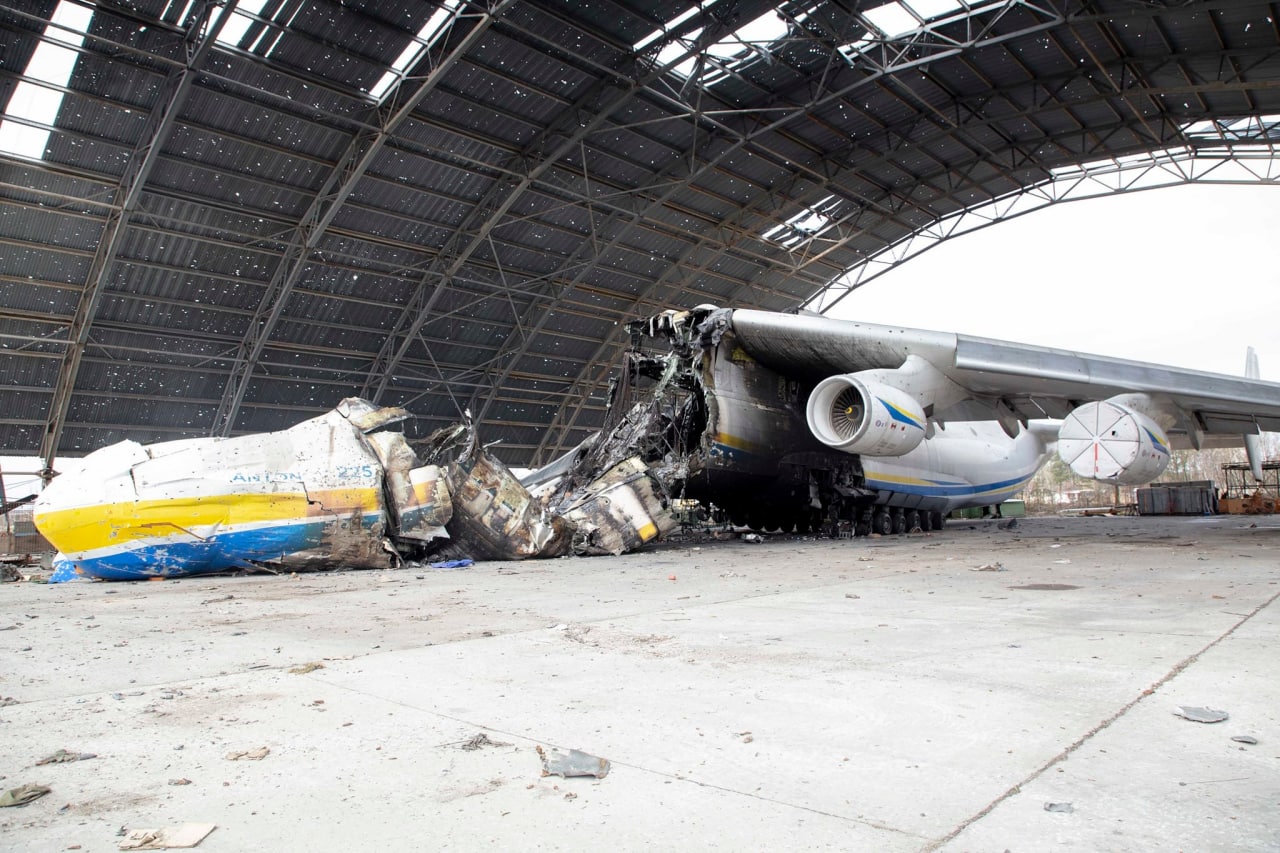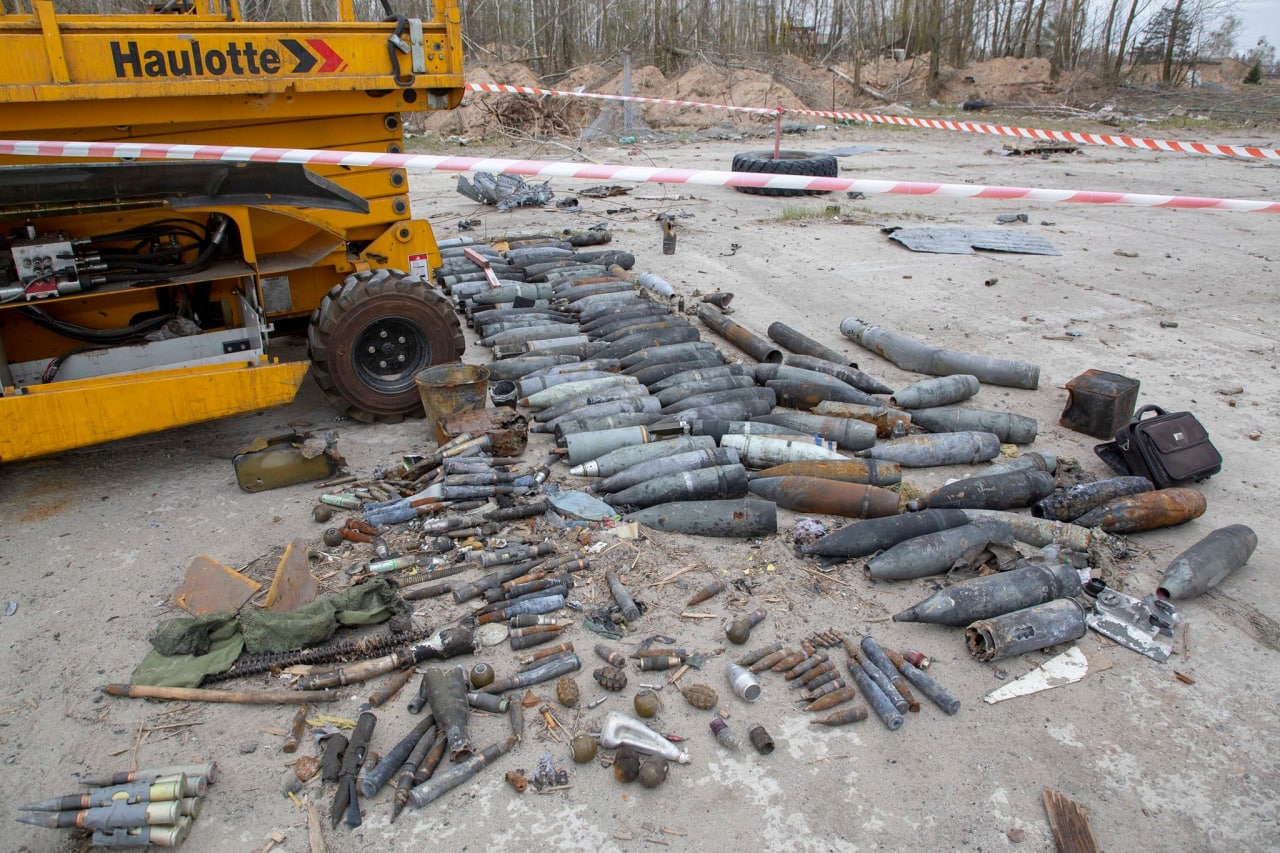 19:45 US Air Force has developed a drone system specially for Ukraine
The new Phoenix Ghost drone system is designed to meet Ukrainian needs, Pentagon Spokesperson John F. Kirby told CNN.
"This was rapidly developed by the Air Force in response specifically to Ukrainian requirements," the Pentagon press secretary said in off-camera remarks to reporters.
Phoenix Ghost UAVs are similar to Switchblade "kamikaze" drones which are included in the new $800 million military aid package announced on April 21.
More details on the new military aid from the US and the mysterious Phoenix Ghost UAV: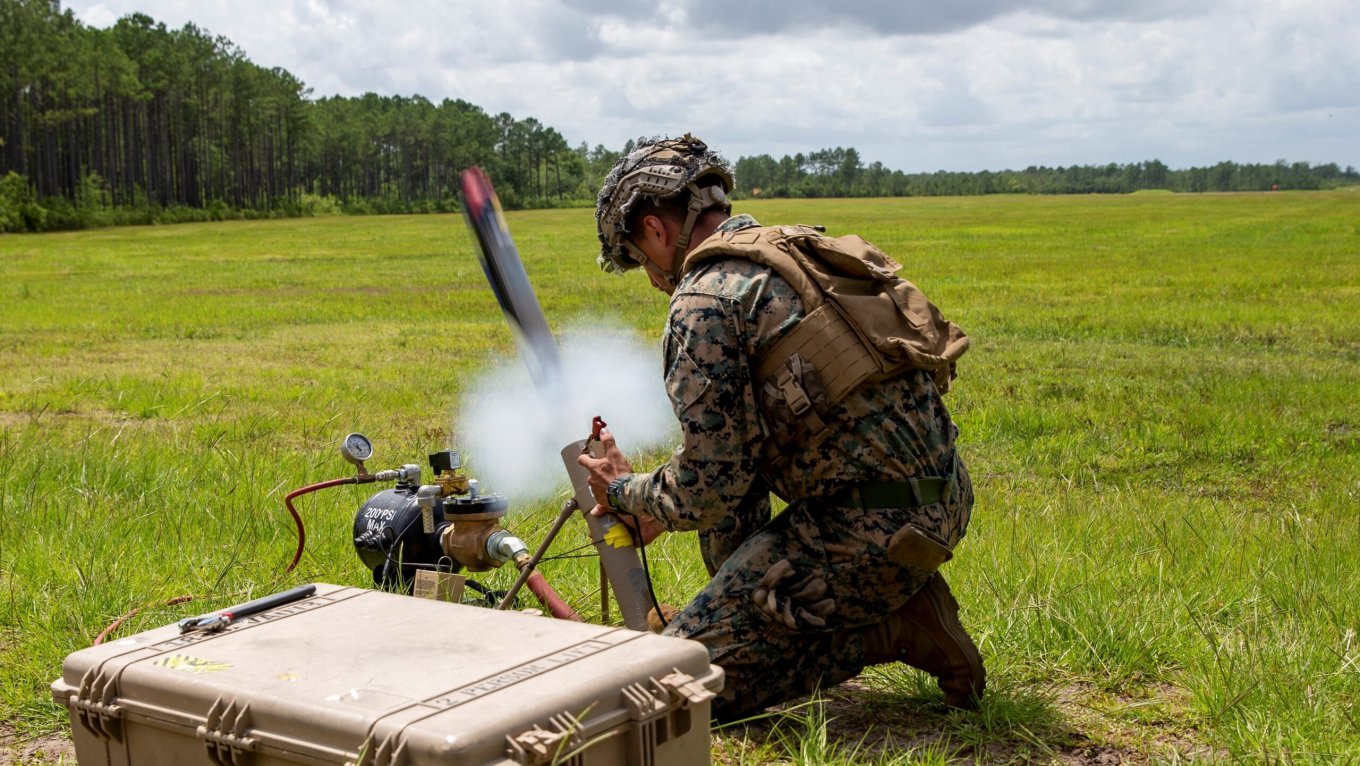 19:28 Russia is spreading fakes that Odesa defenders are planning to create an ecological catastrophe
Head of the Odesa region military administration Maksym Marchenko warned the citizens about a new fake spread by Russia. It is about the Ukrainian military allegedly planning to sink an oil fuel tank in order to create a thin layer of it on the water surface. That, as being said, should disrupt any attempts to land Russian forces onto the shore.
Maksym Marchenko refuted those allegations and assured Russians that the defenders of Odesa had prepared "much more exciting things" to stop the invaders from landing. He added that these defensive measures will allow Russian occupiers to "personally greet the marines from 'Moskva' [warship]".
Defense Express assumes this way may prove to be more effective for Russians than trying to raise the sunken flagship of their fleet from the bottom of the sea.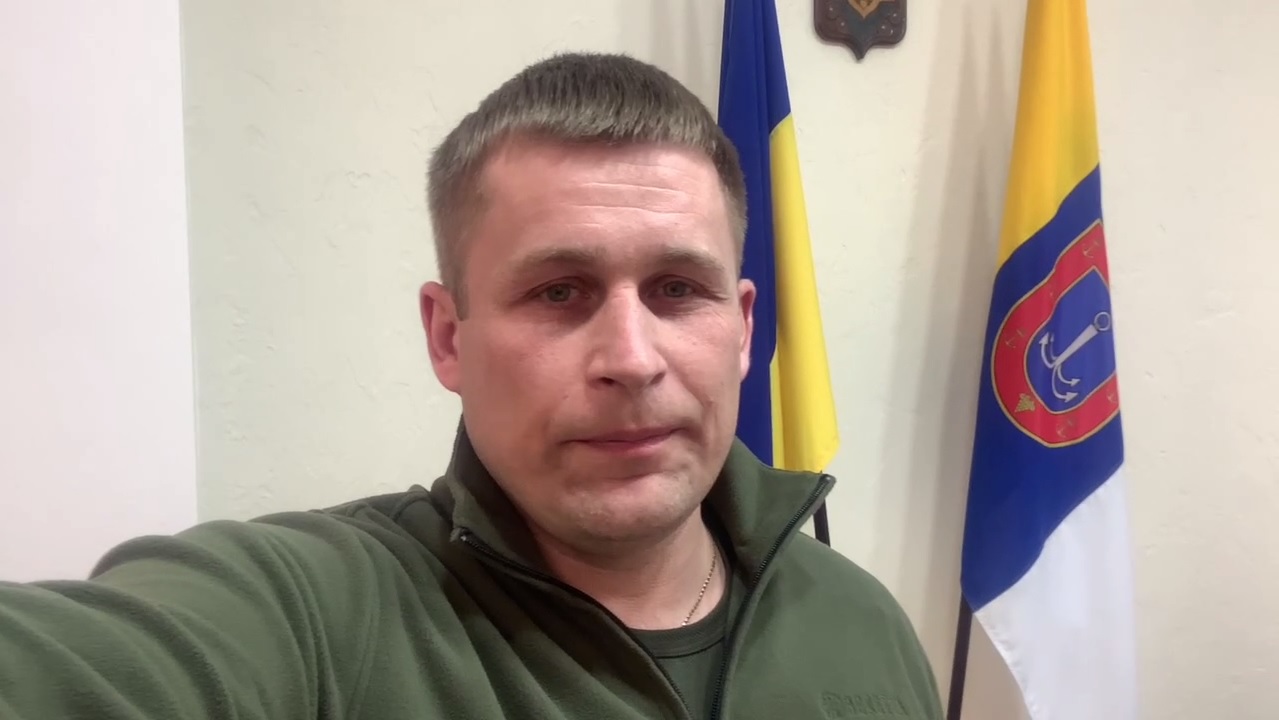 18:45 At a briefing with Ukrainian President Volodymyr Zelensky in Kyiv on Thursday, Spanish Prime Minister Pedro Sánchez announced about weapons that a new shipment of weapons that will arrive in Ukraine. According to the prime minister, the Spanish ship Isabelle, which left the Spanish port for Poland today with 200 tonnes of ammunition and other materials. Trucks with military materials are on the ship, as well as 20 armored vehicles. This is twice as much as Spain has ever sent and our previous cargo. Sánchez said Spain wants this war to end with a victory for Ukraine.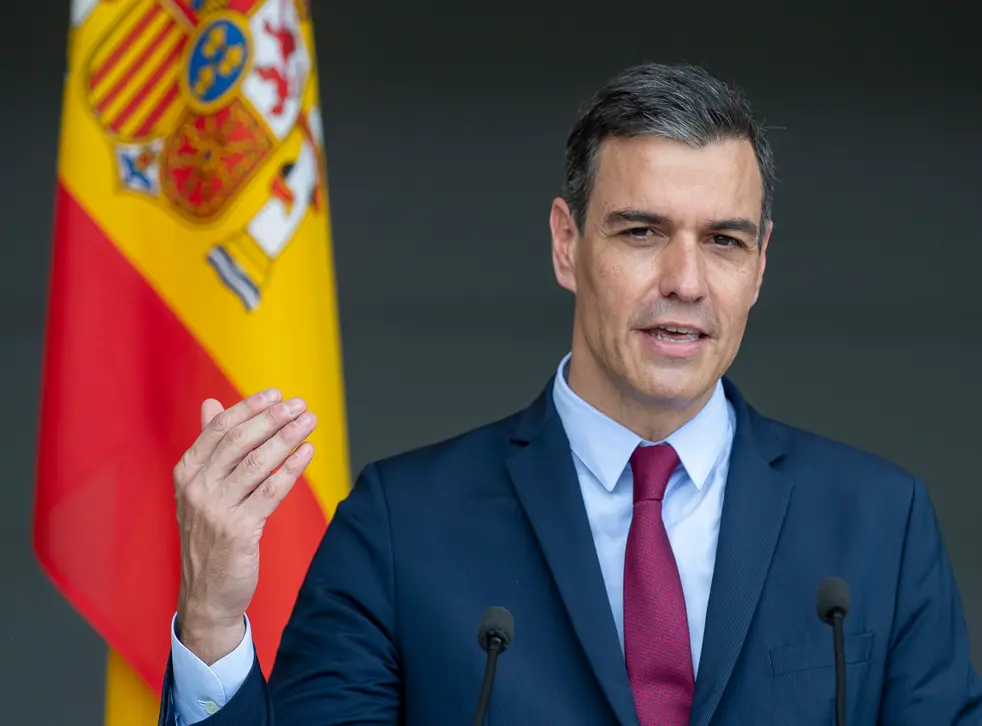 18:15
At a briefing with Ukrainian President Volodymyr Zelensky in Kyiv on Thursday, Frederiksen said Denmark will do all the possible to support Ukraine also in the future. He told President Zelensky about significant new contributions, including almost DKK 600, which is about $90 million, for weapons, and this increases the overall military contribution Denmark to more than DKK 1 billion," Frederiksen said.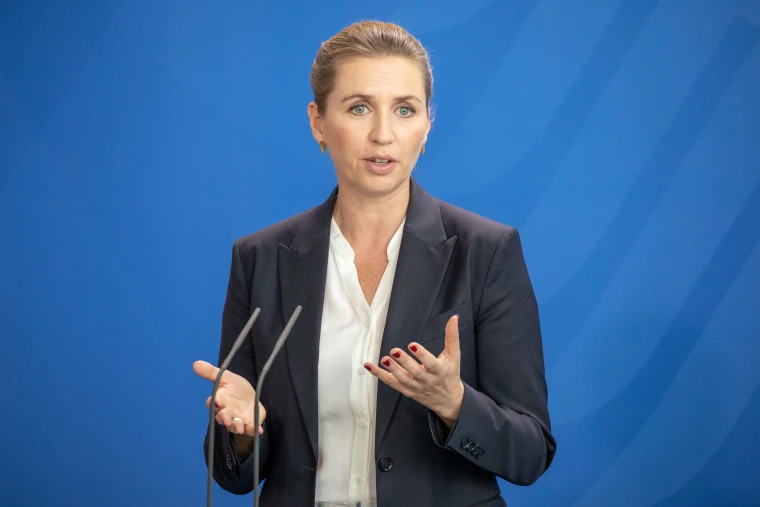 Find more details on the theme in a publication by Defense Express.
18:06 German Foreign Minister Annalena Berbok stated that sanctions against Russia will not be lifted until the last Russian soldier leaves Ukraine.
"The EU will not back down from sanctions until Putin's weapons remain silent and he withdraws his troops from Ukraine. We will increase the pressure on the Russian military machine and at the same time do everything we can to further support Ukraine with weapons and equipment. Because it is quite clear that courageous Ukrainian soldiers are also defending our European peace order and our freedom in Ukraine," she explained.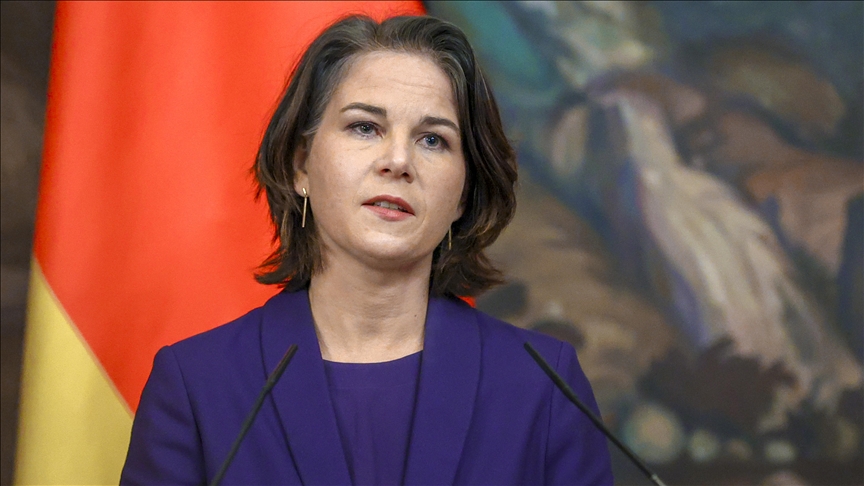 17:40 U.S. President Joe Biden announced an additional $800 million security assistance package for Ukraine on Thursday to further shore up support for the embattled European country as it faces a fresh onslaught by Russia on its eastern flank. Addressing Americans from the White House's Roosevelt Room, Biden pledged to send dozens of howitzers, 144,000 rounds of ammunition and tactical drones, as he called on Congress for supplemental funding to provide additional aid for Kyiv.
Find more details on the theme in a publication by Defense Express.
17:10 The air defense units of the National Guard in the Zaporizhzhia oblast destroyed the Russian helicopter Ka-52 "Alligator".
16:29 Airborne units of the Airborne Assault Forces shot down a Su-25 attack aircraft and an "Orlan-10" drone of the Russian occupiers. Air targets of the Russian occupiers were shot down by portable anti-aircraft missile systems Stinger and Starstreak.
Find more details on the theme in a publication by Defense Express.
15:31 Deputy Prime Minister of Ukraine Minister of Reintegration of Temporarily Occupied Territories Iryna Vereshchuk on Telegram: The sixth exchange of prisoners with Russia took place. 19 people are returning to Ukraine, including 10 military (2 officers among them), and 9 civilians. "This time there are wounded people among the released, and this is very important. After all, now they will be able to receive full treatment and undergo rehabilitation," she said.
15:00 The Operational Command South reported this on Facebook: Ukrainian defenders conducted seven strikes on Russian invaders in southern Ukraine. As of the morning of April 21, Russian troops continued to conduct defensive operations along the occupied frontier in the south of Ukraine, trying to rebuild forces and conduct reconnaissance.
The settlements in Kherson and Mykolaiv regions are systematically subjected to artillery and mortar shelling. According to the Operational Command South, there are dead and wounded civilians.
Find more details on the theme in a publication by Defense Express.
14:18 The Zaporizhzhia Regional Military Administration reports on Telegram, that two Russian missiles have hit the city of Zaporizhzhia.
"About 30 minutes ago, two missiles hit Zaporizhzhia. No casualties were reported," the report states.
The aggressor again attempted to cause damage to Zaporizhzhia's infrastructure with missile strikes. Regional authorities called on local residents to not share any photo or video materials related to missile strikes.A reminder that Russian troops have started an offensive in Zaporizhzhia Region. Regional authorities recommended that civilians evacuate from the settlements located close to the front line.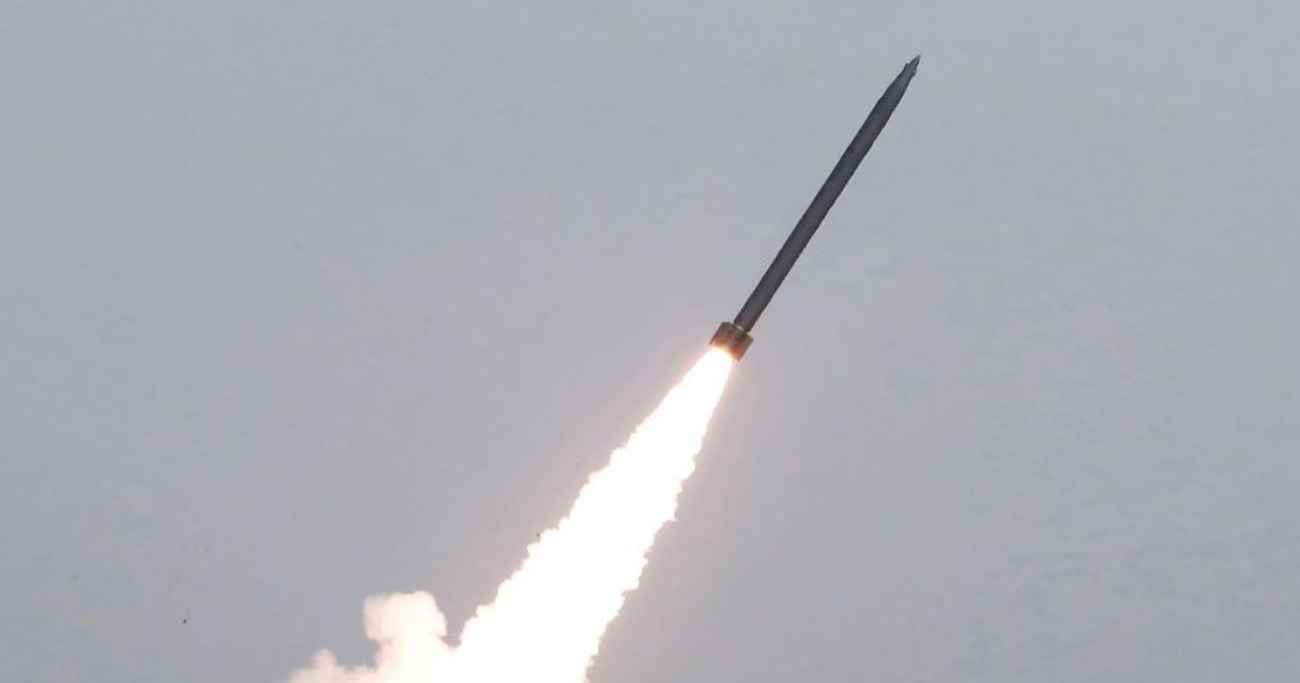 14:05 Estonia became the first country in the world to recognize Russia's actions in Ukraine as genocide. It was already decided on the parliament level, the head of the "Servant of the People" party Olena Shulyak, who was at the meeting of the Estonian Parliament, announced. In 1993, Estonia was the first country in the world to recognize Holodomor as genocide of the Ukrainian people.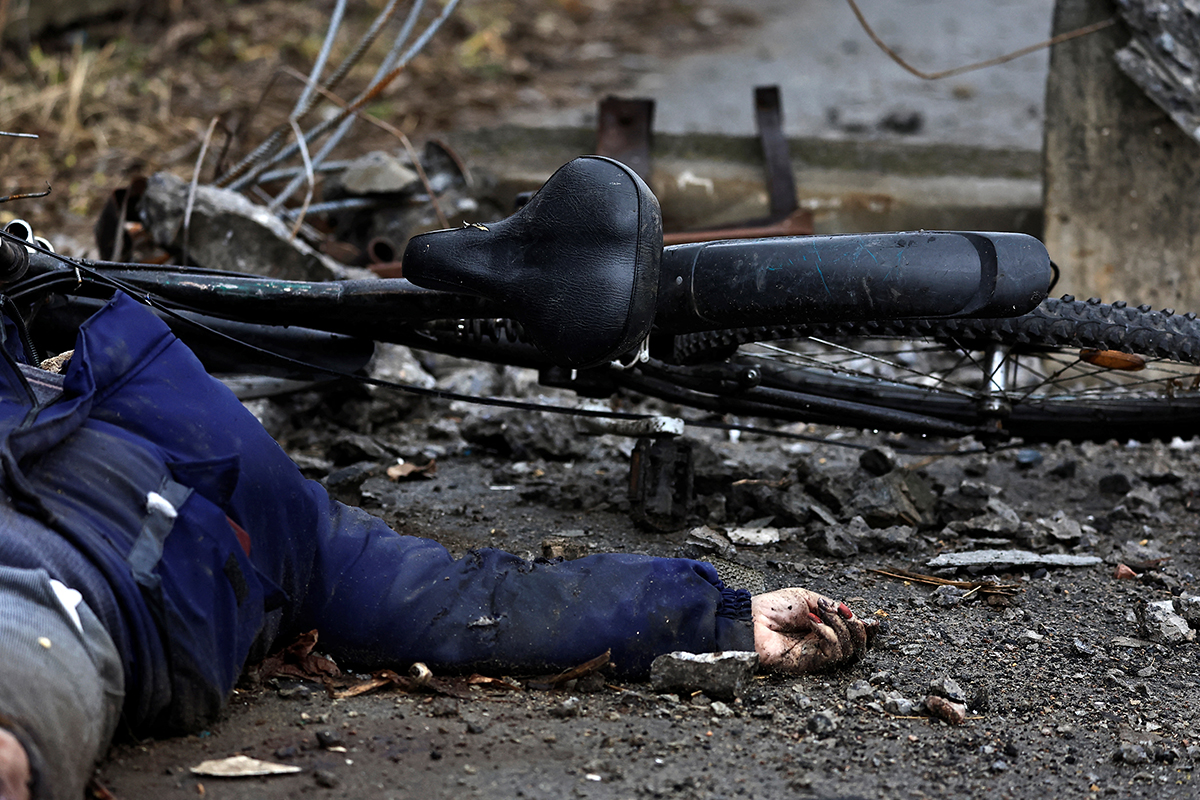 13:40 The United Kingdom has added 26 more individuals and legal entities from Russia to the sanctions list. The list includes, in particular, the head of the Russian Railways Oleg Belozyorov, a spokesman for the Konashenkov Defense Ministry, former Defense Minister Anatoly Serdyukov, as well as the Kalashnikov company, the Progress rocket and space center and the GTLK state transport leasing company.
Find more details on the theme in a publication by Defense Express.
13:23 The Commander of the Territorial Defense Forces of the Armed Forces of Ukraine, Brigadier General Yuri Halushkin, called on the Territorial Defense fighters to return weapons for storage in the territories liberated from occupation. "You will take care of it, take itfor training and, if necessary, get her to complete tasks. We will keep the gunpowder dry. Proper storage of weapons is very important so that at a critical moment it can be quickly used and used against our enemy — the Russian troops, "- said Galushkin.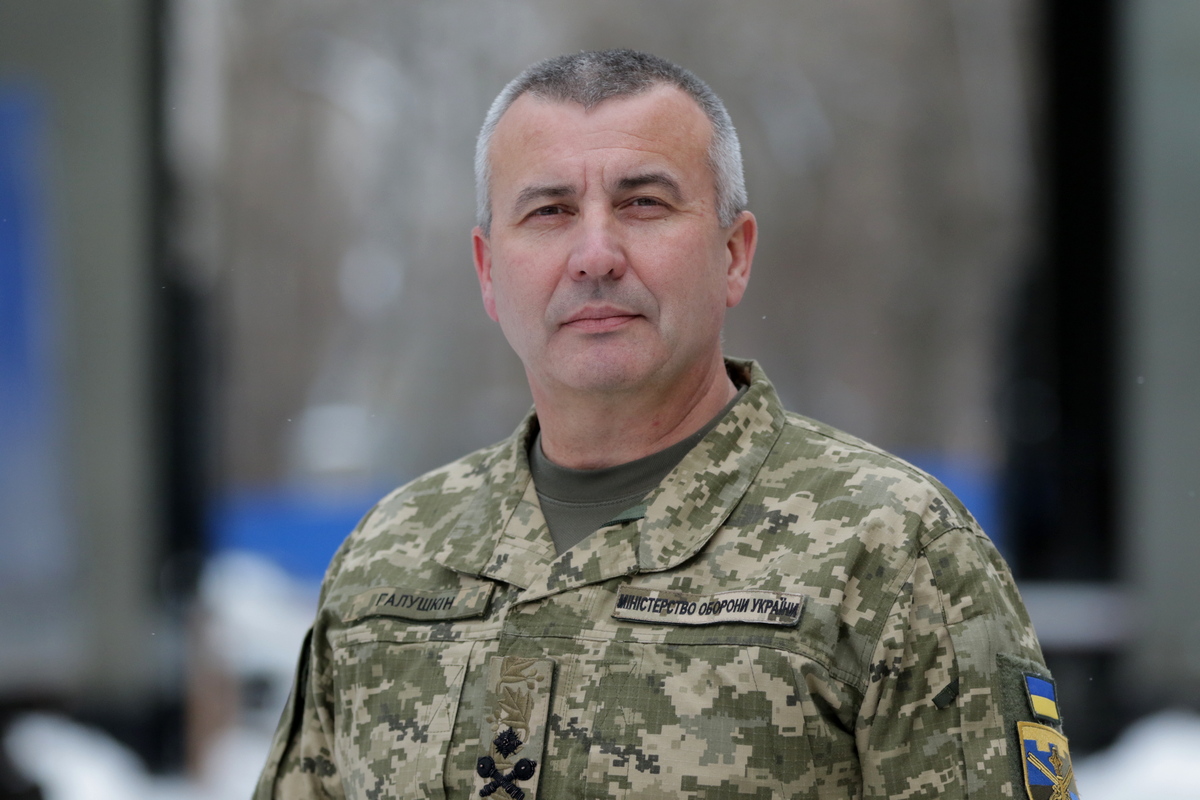 12:55 Azov Regiment destroyed three enemy tanks, two IFVs and one APC in Mariupol over two days.
Over the past two days, the Azov Regiment has destroyed three enemy tanks, two infantry fighting vehicles (IFVs) and one armored personnel carrier (APC) in the besieged city of Mariupol.
The relevant statement was made by the Azov Regiment on Telegram, Ukrinform reports.
"Despite the extra challenging conditions, the Azov Regiment has destroyed three tanks, two IFVs and one APC over the past two days," the report states.
Find more details on the theme in a publication by Defense Express.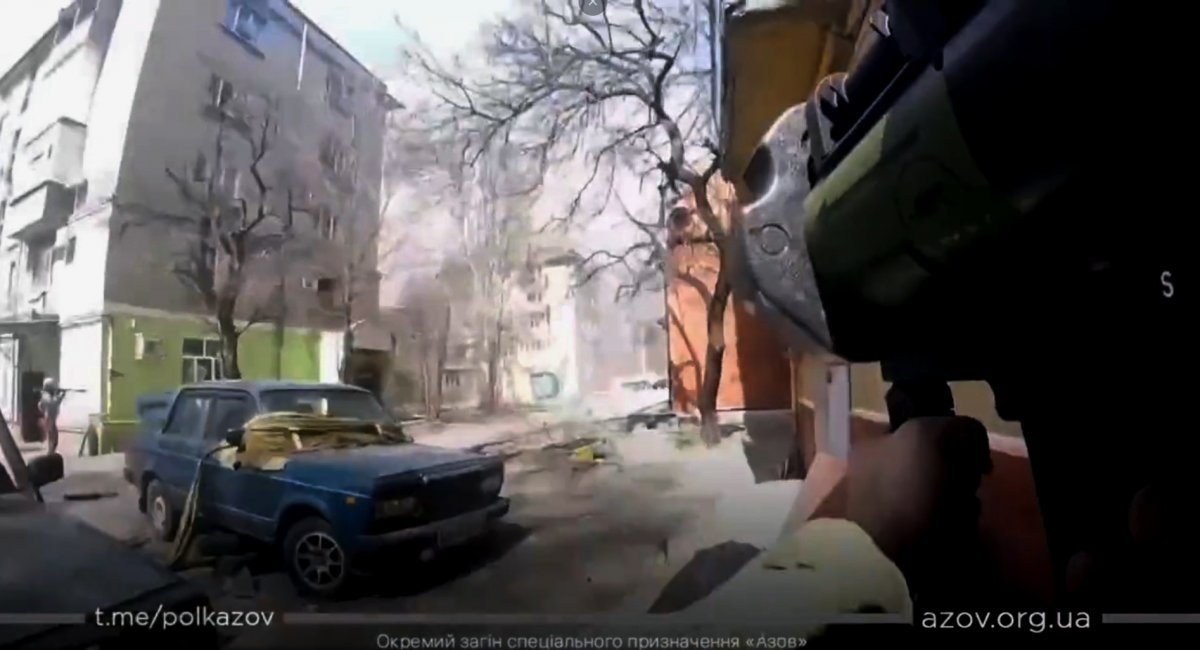 12:40 The Center for Countering Disinformation refutes new Russian fakes about Azovstal, Mykolaiv and sanctions.
The Center for Countering Disinformation (CCD) at the National Security and Defense Council of Ukraine (NSDC) has gathered fakes, manipulations and hoaxes generated by the Russian propaganda as of Thursday, April 21, 2022.
The relevant statement was made by the CCD on Telegram, Ukrinform reports.
According to the data from the CCD, Russia's Defense Ministry warned that "Ukrainian Mykolaiv may be declared the zone of an epidemiological catastrophe: amid the challenging humanitarian situation, municipal services are not working there, and the centralized water supply has been cut off".
The CCD warns that such theses of Russians are not true.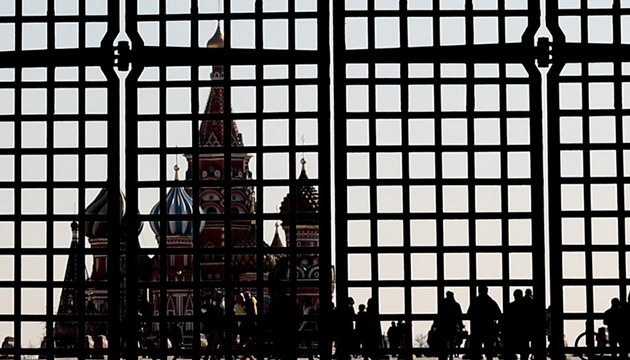 In addition, the statement by the Embassy of the Russian Federation in Washington that "US sanctions are becoming increasingly absurd and indicate Washington's inability to subjugate Russia to its will" is a manipulation.
The message shared by the Russian media, citing Ramzan Kadyrov and claiming that "the Russian Armed Forces will gain full control over Mariupol's Azovstal on Thursday", as well as statements that "militants who are staying at the metallurgical plant can still lay down their arms and surrender in the morning" are another manipulation attempt.
12:20 President of Ukraine Volodymyr Zelensky: Russia massively uses vacuum bombs during war in Ukraine, use of chemical weapons being checked.
The use of chemical weapons by Russian occupiers in Ukraine is currently being checked, if evidence is found, they will be made public, President of Ukraine Volodymyr Zelensky said.
"Different bombs are being used. We are checking the use of chemical weapons by the Russian Federation," Zelensky said in an interview with the French TV channel BFM TV, published on official account of the Office of the President of Ukraine on Facebook on Thursday, answering a question about the use of banned weapons by the Russian side in Ukraine.
"We act as fair people and are based on facts. Professionals, specialists should take samples, and when there is evidence, we will show what kind of chemical weapon and where they [the Russians] used it. But first of all, facts," the head of state said.
At the same time, he confirmed the massive use of banned vacuum bombs by Russian invaders in Ukraine. "As for the forbidden vacuum bombs, they used them starting from Kharkiv and in other cities - there are already many such examples. There is nothing to prove, everything has already been proven there," Zelensky said.
11:55 Deputy Prime Minister of Ukraine Minister of Reintegration of Temporarily Occupied Territories Iryna Vereshchuk: Ukraine demands urgent opening of humanitarian corridor from Azovstal.
Ukraine demands from Russia an urgent humanitarian corridor from the Azovstal plant in Mariupol, said Deputy Prime Minister and Minister for the Reintegration of the Temporarily Occupied Territories of Ukraine Iryna Vereschuk.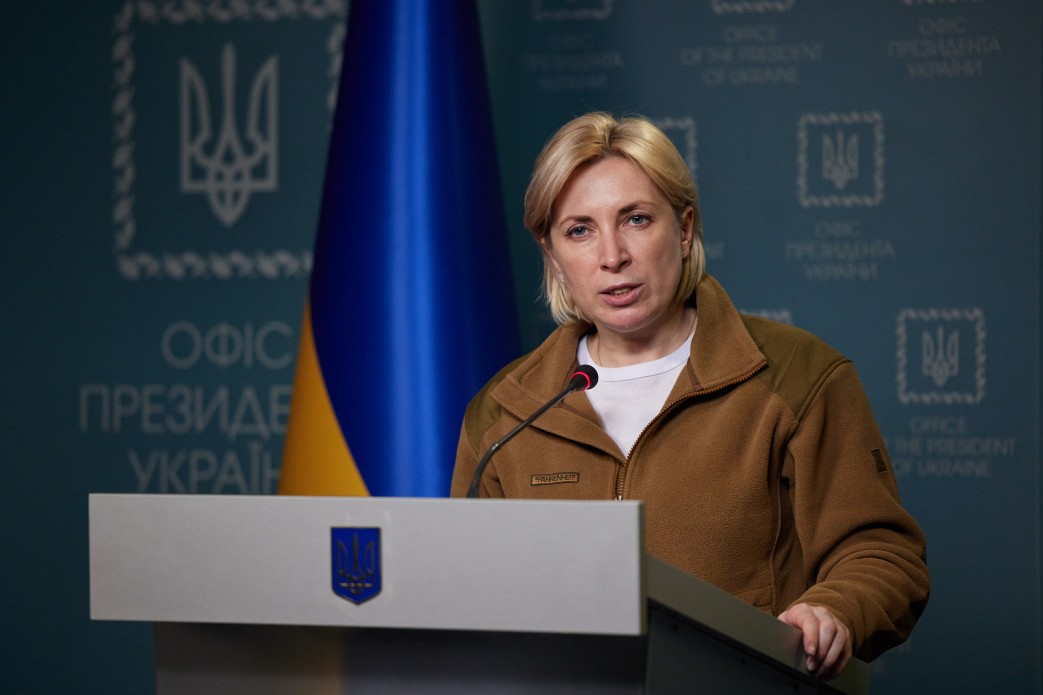 "There are about 1,000 civilians and 500 wounded military personnel there. We need to get them all out of Azovstal today!" Vereschuk wrote on her Telegram channel.
"I urge world leaders and the international community to focus their efforts now exactly on Azovstal. Now this is a key point and a key moment for humanitarian efforts," she added.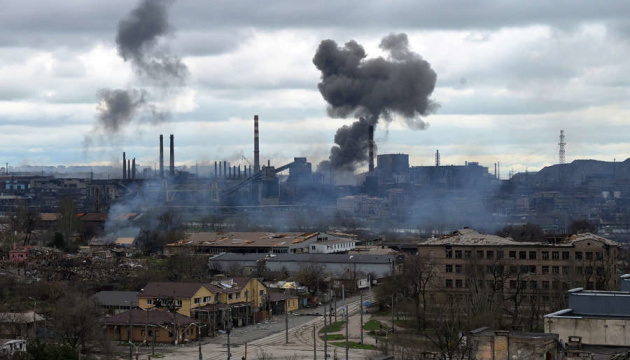 11:00 It appears that the President of Ukraine Volodymyr Zelenskiy, has two guests today.
As well as the Spanish prime minister, Pedro Sánchez, the office of Denmark's prime minister, Mette Frederiksen, has just informed that she, too, will be in Kyiv, The Guardian reports citing Reuters.
The timing of Frederiksen's arrival was not immediately clear, but her office said in a statement the parties would discuss further support for the Ukrainians and the prosecution of "war crimes and human rights violations"
10:30 British Venari Group are transforming British Army vehicles into ambulances for Ukraine.
British emergency vehicle manufacturer, Venari Group, has started a project to refit vehicles which are no more in service of the British Armed Forces Into Ambulances for Ukraine. It is the companiy's response to the Ukrain-russia war.
The ambulances are being built on former British army vehicles and are now being comprehensively stripped, overhauled, modernised and converted into ambulances by Venari's highly skilled team, who are working 24 hours a day – throughout the weekend – to speed up production time.
Find the story how disused British military vehicles are being given a new role as ambulances for Ukraine in a publication by Defense Express.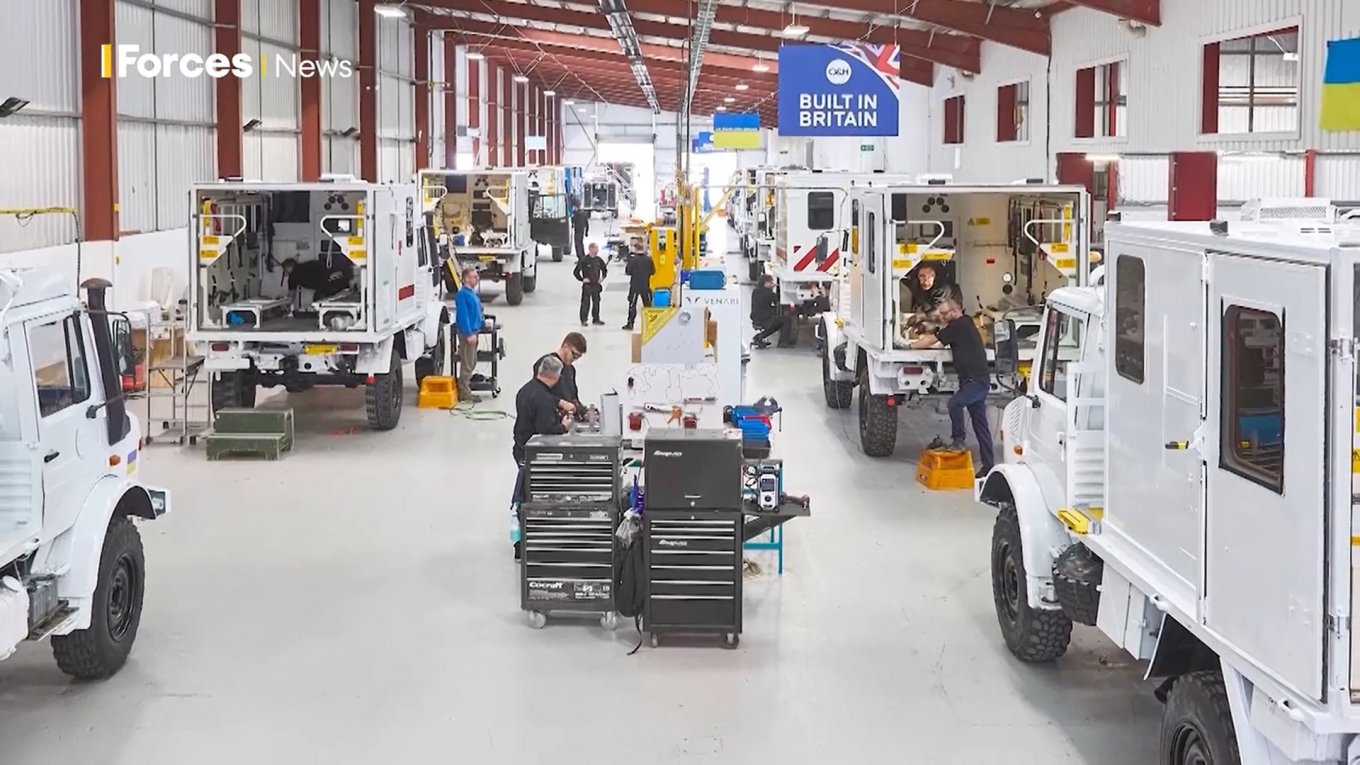 10:05 Lithuanian Defense Minister: Lithuania hands over heavy mortars to Ukraine
Vilnius handed over heavy mortars to Ukraine, the cost of all military assistance to Kyiv is tens of millions of euros, Lithuanian Defense Minister Arvydas Anusauskas said.
"We gave Ukraine help in form of heavy mortars, I won't name a number, but we definitely donated more than one," Anusauskas told BNS news agency, Interfax-Ukraine reports.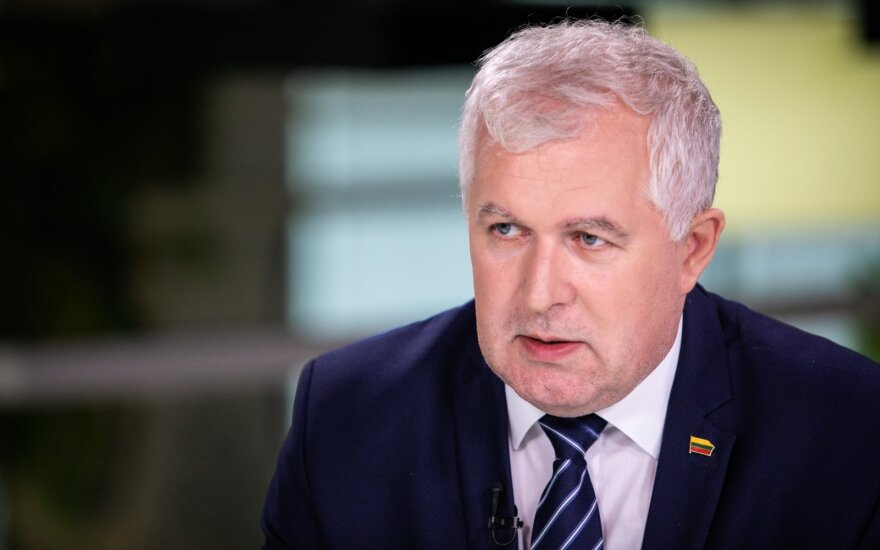 According to him, not only Stinger man-portable air-defense system have already been transferred to Ukraine, but also other air defense systems, anti-tank weapons, ammunition, grenades, machine guns, communications equipment, and so on. "It's hard to name everything. A month ago, I calculated that there were 35 positions in various types," the Lithuanian defense minister said.
According to him, the residual value of all the assistance provided reaches tens of millions of euros.
Find more details on the theme in a publication by Defense Express.
Lithuania Handed Over Heavy Mortars to Ukraine: What Could Be the Options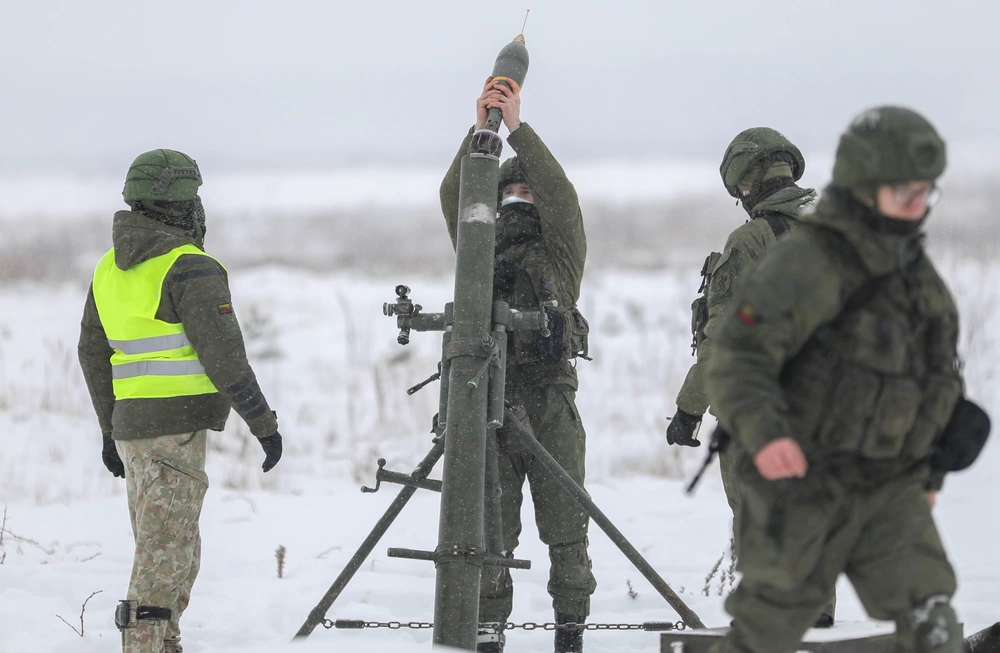 09:35 UK Department of Defense: Russian forces advancing on Kramatorsk.
Russian forces are advancing towards Kramatorsk while Putin likely desires to demonstrate "significant successes" ahead of Victory Day celebrations, British intelligence has suggested, The Guardian reports.
"Russia likely desires to demonstrate significant successes ahead of their annual 9th May Victory Day celebrations. This could affect how quickly and forcefully they attempt to conduct operations in the run-up to this date," the UK ministry of defence said in their latest intelligence report.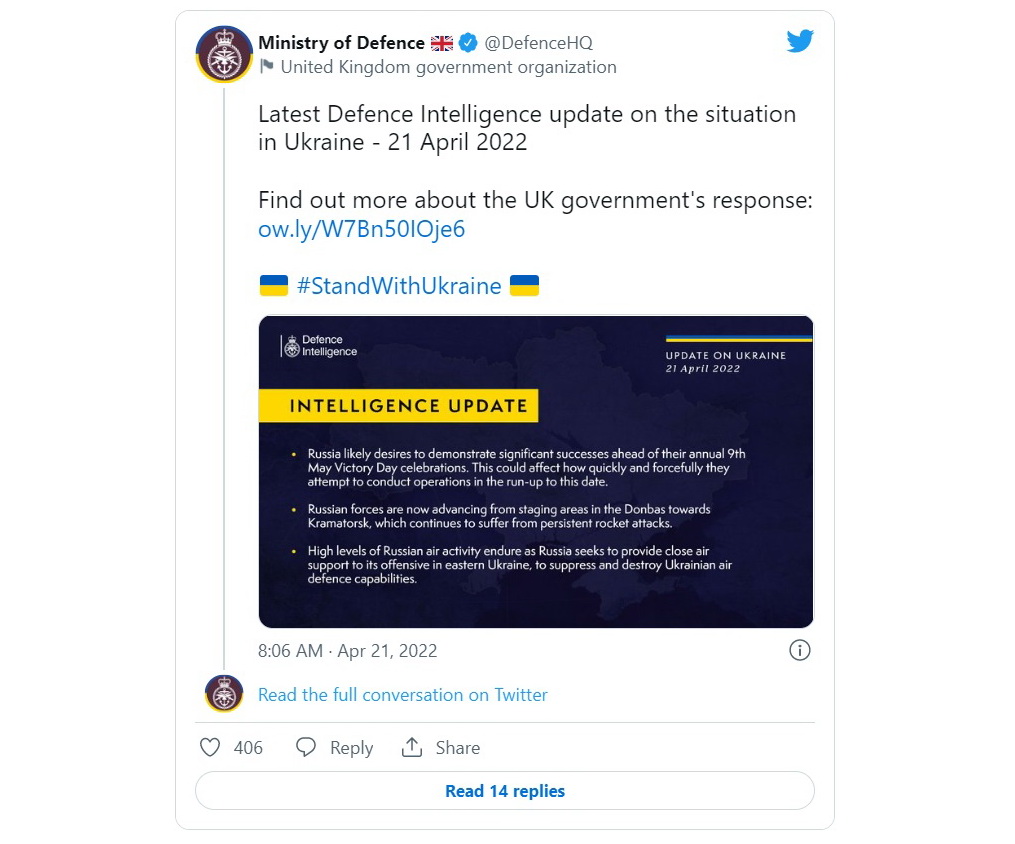 Key points of the report:
Russian forces are now advancing from staging areas in the Donbas towards Kramatorsk, which continues to suffer from persistent rocket attacks.
High levels of Russian air activity endure as Russia seeks to provide close air support to its offensive in eastern Ukraine, to suppress and destroy Ukrainian air defence capabilities.
09:05 Russia rejects UN Secretary-General's proposal for Easter humanitarian ceasefire in Ukraine.
Russia has rejected a proposal by UN Secretary-General António Guterres to declare a four-day humanitarian ceasefire during the Easter holidays to take civilians out of Mariupol and deliver humanitarian aid to war-torn areas.
"António Guterres urged to set Easter humanitarian ceasefire on April 21 to organize humanitarian corridors and evacuate civilians. The position of the Moscow Fuhrer was voiced at the Security Council a few hours later. Listen to it! Why should I alone put up with this poison regularly," Permanent Representative of Ukraine to the UN Sergiy Kyslytsya posted on Twitteron Wednesday.
Russia's deputy envoy to the UN Dmitry Polyanskiy called the ceasefire proposals "pseudo-peacekeeping, false and insincere", saying the pause would give Ukraine a "respite" to obtain weapons.
As reported, Guterres called on Russia and Ukraine to announce a four-day humanitarian pause from Thursday to Sunday for the safe passage of civilians who want to leave the war zones and the delivery of humanitarian aid to the most affected areas.
08:30 The General Staff of the Armed Forces of Ukraine published operational information as of on 06.00 on April 21, 2022 regarding the Russian invasion.
According to the report, the Armed Forces of Ukraine repulsed nine Russian attacks in the territory of Luhansk and Donetsk regions.
"One tank, ten armored personnel vehicles, two vehicles, one artillery system, two units of special engineering equipment, an anti-aircraft missile system, and an enemy ammunition depot were destroyed," the General Staff of the Armed Forces of Ukraine stated ih the operational information.
The report states that the Air Force of the Armed Forces of Ukraine downed four air targets: three unmanned aerial vehicles and one cruise missile.
The General Staff emphasizes that the full-scale armed aggression of the Russian Federation against Ukraine continues. In particular, the enemy tries to continue offensive operations in the Eastern Operational Zone in order to establish full control over the territory of Donetsk and Luhansk regions. The enemy also keeps launching missile and bomb strikes on military and civilian infrastructure throughout Ukraine.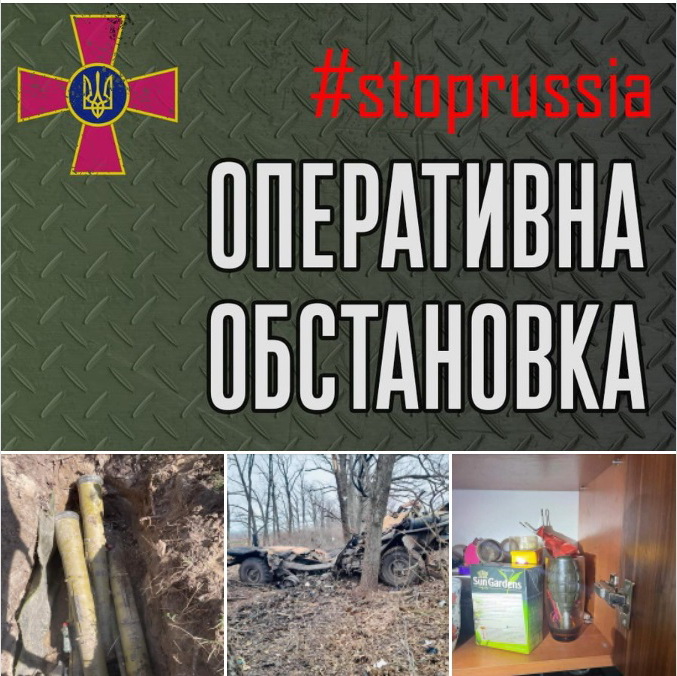 08:15 Ukrainian air defense forces destroyed four air targets of Russian invaders on Wednesday, April 20.
The Air Force Command of the Armed Forces of Ukraine said in a post on Facebook, Ukrinform reports.
"On April 20, the air defense forces of the Land Forces and the Air Forces of the Armed Forces of Ukraine destroyed four air targets of the Russian occupiers: 3 UAVs (Orlan-10); 1 cruise missile," the report says.
Find more details on the theme in a publication by Defense Express.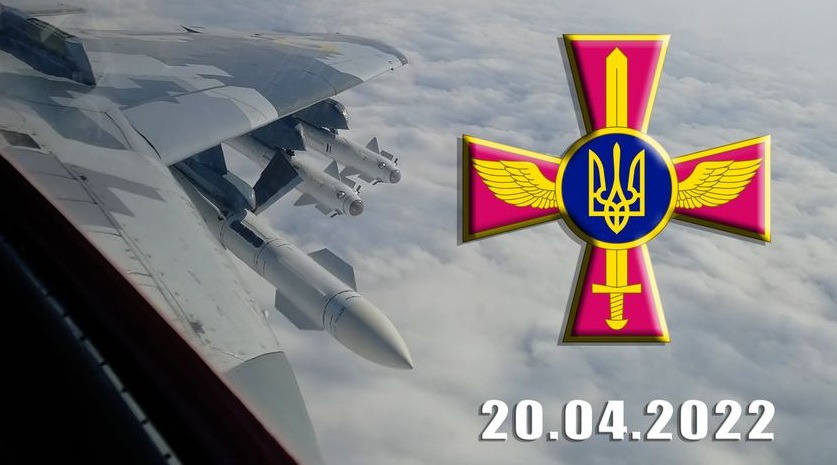 07:30 The Head of the Kryvyi Rih City Military Administration Oleksandr Vilkul: Russians fire MLRS on town, village near Kryvyi Rih.
On the evening of April 20, the Russian occupiers fired MLRS on a town and a village of the Zelenodolsk territorial community of Dnipropetrovsk region.
"The far perimeter of the defense in the southern direction passes inside Kherson region, battles are ongoing there. And the shelling of the liberated villages of Kherson region, as well as the town of Zelenodolsk of Kryvyi Rih district continues," Head of the Kryvyi Rih City Military Administration Oleksandr Vilkul informed, Ukrinform reports.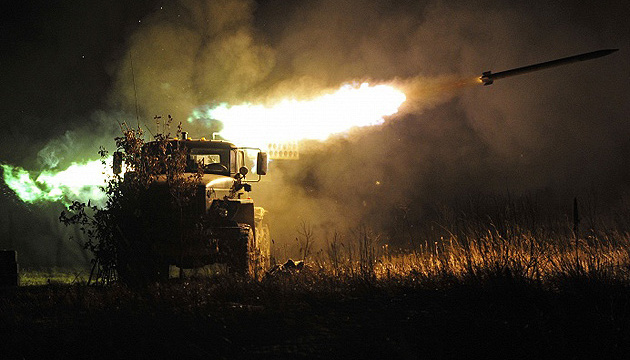 There are no Russian troops in Kryvyi Rih district and Dnipropetrovsk region, he noted.
According to him, at about 21:30, Zelenodolsk came under MLRS fire. A little bit later, the village of Velyka Kostromka was shelled.
"There are problems with energy supply. The Armed Forces and rescuers work, the consequences are clarified," Vilkul added.
07:00 US President Joe Biden is set to announce plans on Thursday, April 21, to send additional military aid to help Ukraine fight back against the Russian invasion.
It is according to a US official The Guardian reports citing the Associated Press.
The official, who was not authorised to comment publicly and spoke to the Associated Press on the condition of anonymity, said Biden will deliver a Thursday morning address at the White House detailing his plans to build on the roughly $2.6bn in military assistance the administration has already approved for Ukraine.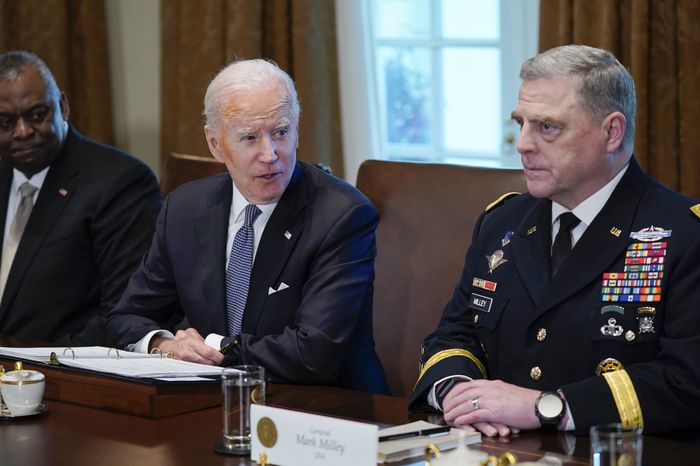 The new package is expected to be similar in size to the $800m package Biden announced last week.
It includes much needed heavy artillery and ammunition for Ukrainian forces in the escalating battle for the Donbas region of eastern Ukraine.
"I don't know about you, but I've been to Ukraine a number of times before the war ... and I knew they were tough and proud but I tell you what: They're tougher and more proud than I thought," Biden told military commanders. "I'm amazed at what they're doing with your help."
06:15 The Secretary of the National Security and Defense Council of Ukraine Oleksiy Danilov Danilov to Radio NV: Russia's major offensive in Donbas hasn't begun yet
Oleksiy Danilov, th Secretary of the National Security and Defense Council of Ukraine, says that Russia's major offensive on the eastern front has not begun yet.
"Yesterday morning [April 19], fighting began on the entire front line in Donetsk, Luhansk, and Kharkiv regions. But it was their attempt to test the strength of our Armed Forces. The attempt was unsuccessful. Now they will continue making these attempts. The beginning of the so-called major offensive is a matter of time," Danilov said on the air of Radio NV on the evening of April 20, Ukrinform reports.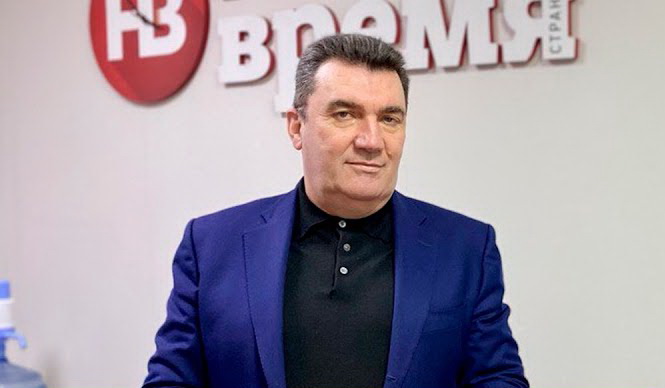 The NSDC Secretary also warned against predictions that this battle for Donbas would be the last and decisive one: "There may be many different things ahead. This is not, as previously said, the last and decisive battle. This is one of the battles that have been going on in our country since 2014."
Danilov noted that Russia could still draw new resources and reserves into fighting over the next two to four weeks.
"By no means should we underestimate the strength of our enemy: a big country, a lot of people, though not the smartest. <...> They still have many people. In addition, we have recently noticed that Libyans and Syrians – so-called mercenaries – appear on the frontline. Therefore, it is quite difficult to say when they will end," said the Secretary of the National Security and Defense Council.
03:30 President of Ukraine Volodymyr Zelensky: Zelensky discusses with South Africa's president threat of food crisis.
President of Ukraine Volodymyr Zelensky has discussed with President of the Republic of South Africa Cyril Ramaphosa the threat of a global food crisis.
Zelensky wrote about this on his Twitter account, Ukrinform reports.
"Had a phone conversation with Cyril Ramaphosa. Told about our resistance to Russian aggression. Discussed the threat of a global food crisis, deepening relations with the Republic of South Africa and cooperation within international organizations," Zelensky wrote.
02:30 The Operational Command South: Reconnaissance unit destroys two hidden enemy observation posts in southern Ukraine.
A reconnaissance unit discovered and destroyed two hidden enemy observation posts in southern Ukraine, Ukrinform reports citing the Operational Command South of the Armed Forces of Ukraine.
"Our reconnaissance unit detected and destroyed two hidden enemy observation posts," the Operational Command South said.
In Kherson region, settlements are under constant fire. The enemy tried to continue the assault around Oleksandrivka, but attempts were unsuccessful.
In Mykolaiv region, in settlements near the administrative border with Kherson region, Russian invaders are forcing the local population to elect, in a fake voting and under the threat of weapons, a new local government loyal to the invaders. The enemy continues artillery strikes on residential districts and civilians of Mykolaiv and the region.
"The total enemy losses on the southern border of our defense amounted to 34 rashists and 7 units of military equipment, including a tank, a self-propelled howitzer Msta-C, a multiple rocket launcher, other armored, motor, engineering equipment. A naval group of the enemy in the Black Sea has not changed in number or tactics," the Operational Command South said.
01:45 President of Ukraine Volodymyr Zelensky: Partners started to understand Ukraine's needs better.
Ukrainian diplomats are working around the clock to speed up the delivery of weapons to Ukraine.
Ukraine's President Volodymyr Zelensky said this in his video address, Ukrinform reports.
"We are doing more than the maximum to ensure the supply of weapons to our army. Every day, all our diplomats, all our representatives and I personally work 24/7 through all possible channels - official and unofficial - to speed up the delivery of aid," he said.
The head of state noted that Ukrainian partners started to understand Ukrainian needs better. "And I am very pleased to say, with cautious optimism, that our partners started to understand our needs better. Understand what exactly we need. And when exactly we need all this. Not in weeks, not in a month, but immediately. Right now, as Russia is trying to intensify its attacks," Zelensky said.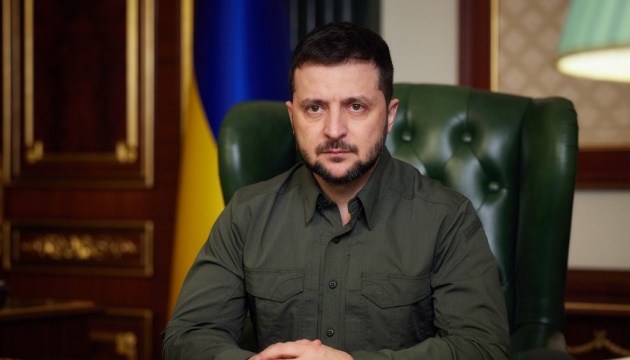 Traditionally, before delivering his address, the President signed a decree on awarding Ukrainian defenders.
"203 servicemen of the Armed Forces of Ukraine were awarded state awards, 49 of them posthumously," Zelensky said.
00:44 Joint Forces Operation: throughout April 20, Ukrainian defenders in Donbas have repelled 9 Russian attacks and inflicted the following losses to the enemy:
one Air Defense Missile System
one Artillery System
one Tank
10 Armored, two Special and two Non-Armored Vehicles
an Ammunition Storage
Air Defense successfully took down:
one Cruise Missile; and
three UAVs of the "Orlan-10" type
Air Force Command noted that on April 20, Russians almost didn't use aviation due to the weather conditions.
00:19 ZDF TV company: Germany doesn't provide heavy weapons to Ukraine
In an interview to ZDF telecom broadcaster, Ukraine's ambassador to Germany Andriy Melnyk said the list of weapons provided by Germany didn't include the heavy weapons that Ukraine requested.
"We believe that the Bundeswehr (German army) would be capable of supplying us with the weapons we need right now. Just one example: Marder, the armored personnel carrier. According to our information, the Bundeswehr has over 400 in number. And only a small proportion of them are involved in missions, in Lithuania, for instance," said Melnyk.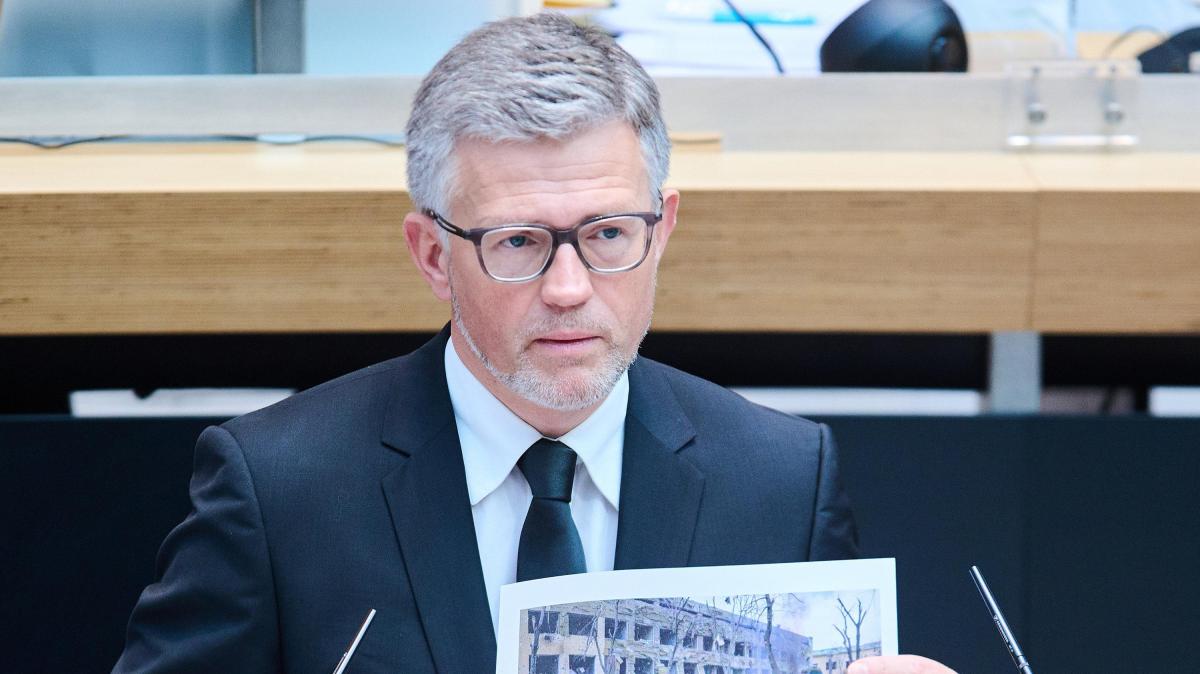 22:47 Presidential Office: Ukraine offers a special round of negotiations for the evacuation from Mariupol
Members of Ukraine-Russia peace talks Mykhailo Podoliak and David Arakhamia expressed their readiness to arrive in Mariupol to negotiate with the Russian side on the evacuation of the Ukrainian military garrison and civilians. It was announced on David Arakhamia's Telegram channel:
"Today, in a conversation with the city defenders, there was a proposal to hold negotiations on evacuation of our military garrison right there, in Mariupol. For our part, we are ready to arrive for such negotiations at any time as soon as we receive confirmation from the Russian side."
Mykhailo Podoliak confirmed this on his Twitter:
Read more: ​Day 56th of War Between Ukraine and Russian Federation (Live Updates)
---
---