Azov, a special operations regiment folded into Ukraine's National Guard, have showed off their excellent proficiency in operating RGW-90 grenade launchers that Germany had supplied to help Ukraine fight back against Russian invasion.
In an urban street fight in Mariupol, the Russian BTR armored personnel carrier was destroyed – presumably with all occupants -- after having sustained a direct hit into its troop compartment.
Read more: Romania is Ready to Send Weapons to Ukraine: What It Can Be – in the Article by Defense Express
The footage above shows a grenade launcher featuring the Matador-specific recoverable part with a gunsight.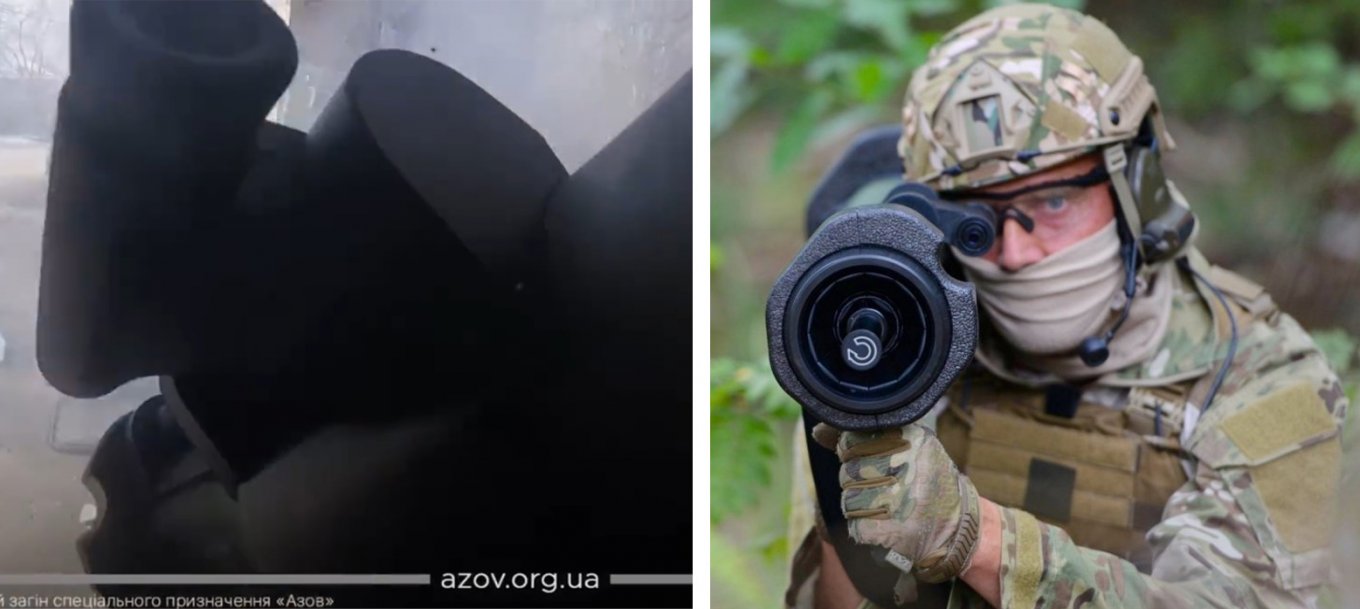 The video footage also reveals the soldiers' high tactical skills and proficiency in infantry weapons. The grenadier quickly hides behind a shelter after taking a shot without checking if it was a success or not.
The Matador is a lightweight, 9,0 kg recoilless rocket launcher that can be used against armored and unarmored targets. It can penetrate up to 500 mm of steel armor, which is the armor of any Russian tank. It therefore perfectly fits the tactics of the military of Ukraine, which in recent weeks has increasingly relied on ambush attacks on Russian tank columns and supplies, and it's suitable for use in forested and urban environments alike. Its rocket-assisted grenade fires from the muzzle of the weapon at approximately 250 m/s – twice speedier than the standard RPG-7 ammunition.
The urban setting featured in this footage is almost definitely Mariupol, a port city in east Ukraine that has been besieged by Russian troops and pro-Russia separatists since early March and has seen some of the fiercest urban warfare in the conflict. The Azov regiment, Ukrainian marines, border guards and members of other security forces have prevented the city's capture despite being surrounded and cut off from resupply. Military experts say the Ukrainian forces have been pushed back into smaller areas of control. Ukrainian troops are still believed to be holding the city's port.
In late March, reports appeared that Ukraine had bought 5,900 modern anti-tank grenade launchers RGW90 HH "Matador" from the German weapons company Dynamit Nobel Defense.
Almost half of the purchased "Matadors" (2,650) had arrived in Ukraine in middle April. The remaining 3,250 units will be delivered in weekly installments until the end of May.
Read more: UK to Send Stormer HVM Combat Vehicles to Ukraine
---
---