The announcement of the new $800 mln worth security assistance for Ukraine was announced on Thursday, April 21, Reuters reports. The weaponry provided to Ukraine amid its war against the Russian Federation will include heavy artillery, dozens of howitzers, and 144,000 rounds of ammunition, as well as tactical drones.
The Pentagon provided some details on some of the points of the list, that is 75 units of 155mm long-range howitzers, 72 tactical vehicles to tow them, and over 121 "Phoenix Ghost" drones. The latter in the list caught the attention of reporters, so Pentagon press secretary John Kirby told them in off-camera remarks what are those "Phoenix Ghost" drones.
Read more: What Are Real Ukraine's Military Needs Like?
"This was rapidly developed by the Air Force in response specifically to Ukrainian requirements," said John Kirby, according to CNN. "It provides similar capabilities to the Switchblade series of unmanned systems — similar capabilities, but not exact. There's differences in the scope of capability for the Phoenix Ghost."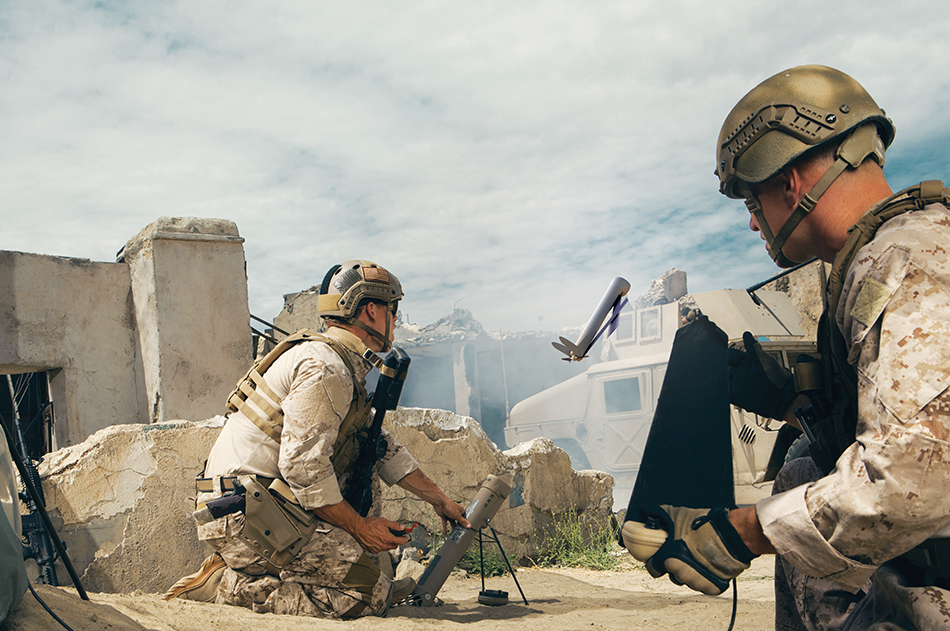 The mentioned Switchblade unmanned aerial vehicles are known as "kamikaze drones" of the US army. They work as disposable loitering munitions, as Defense Express covered before. Pentagon spokesperson did not mention what exactly the differences in capabilities are between the Switchblade and Phoenix Ghost systems. Only noted that the new system will require "some minimal training for knowledgeable UAS operators," presumably implying the Ukrainian troops who have already undergone the training on Switchblades.
The manufacturer of the "UAV suitable for Ukraine's needs" would be the AEVEX Aerospace company which says it provides the "full-spectrum airborne intelligence solutions". The company's headquarters in Solana Beach, California declined to provide any comments to the journalists.
As Defense Express previously reported, the US adopted an $800 mln package in military aid to Ukraine on April 13 which included unprecedented heavy armor and artillery supplies, as well as artillery rounds and Switchblade drones. This week's new announcement doubles this amount bringing both new technologies (Phoenix Ghost) and even more howitzers, as Ukrainian troops are going abroad to receive training on how to use NATO standard 155mm artillery.
Read more: ​ATACMS, Loitering Missile Systems: What Weaponry NATO should Provide Ukraine to Overpower Russian Forces
---
---