Brief facts:
Ukraine offers a special round of negotiations in Mariupol for the evacuation of soldiers and civilians from the besieged city
US President Joe Biden will announce another $800m military aid package for Ukraine
Prime Minister of Canada Justin Trudeau says Canada will send heavy artillery to Ukraine
President of Ukraine Volodymyr Zelensky states that Russia gathers almost all combat-ready forces of its army in Ukraine and near its borders
Side note: news are marked in accordance with the Kyiv time zone: Eastern European Time (EET), GMT/UTC+2
Read more: ​Russia Used its Newest Su-57 Stealth Fighter to Bombard Ukraine with Aging, Soviet-Era Kh-59 Missiles
Last news
00:44 Joint Forces Operation: throughout April 20, Ukrainian defenders in Donbas have repelled 9 Russian attacks and inflicted the following losses to the enemy:
one Air Defense Missile System
one Artillery System
one Tank
10 Armored, two Special and two Non-Armored Vehicles
an Ammunition Storage
Air Defense successfully took down
one Cruise Missile; and
three UAVs of the "Orlan-10" type
Air Force Command noted that on April 20, Russians almost didn't use aviation due to the weather conditions.
00:19 ZDF TV company: Germany doesn't provide heavy weapons to Ukraine
In an interview to ZDF telecom broadcaster, Ukraine's ambassador to Germany Andriy Melnyk said the list of weapons provided by Germany didn't include the heavy weapons that Ukraine requested.
"We believe that the Bundeswehr (German army) would be capable of supplying us with the weapons we need right now. Just one example: Marder, the armored personnel carrier. According to our information, the Bundeswehr has over 400 in number. And only a small proportion of them are involved in missions, in Lithuania, for instance," said Melnyk.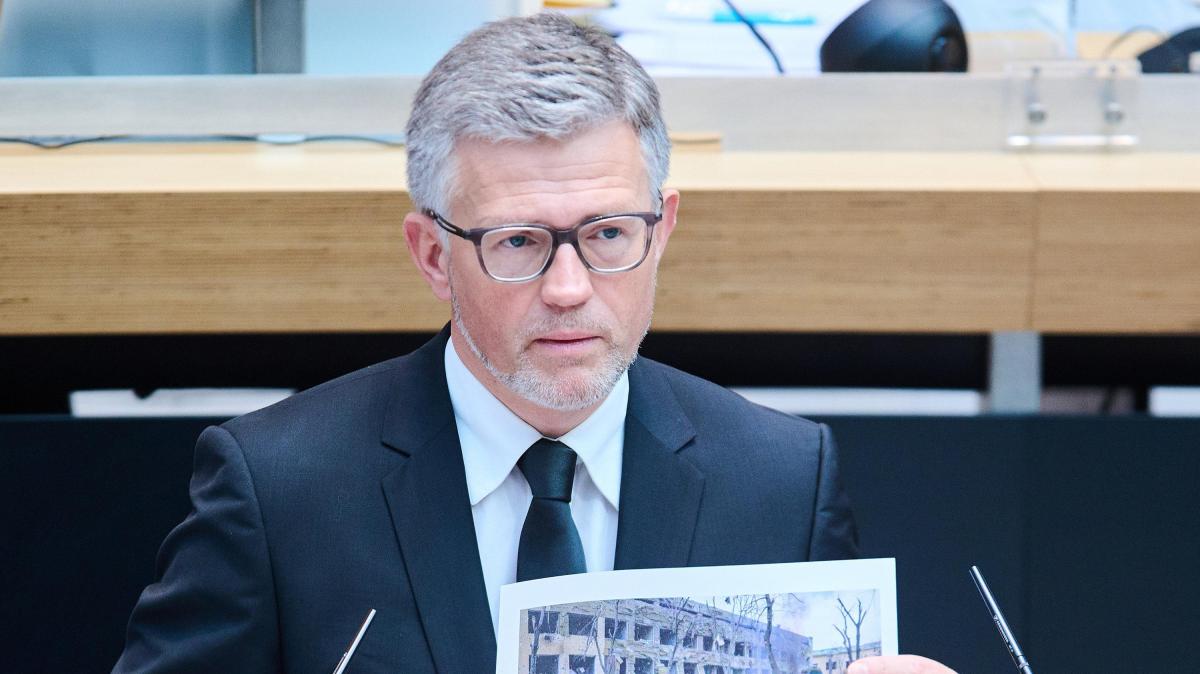 23:43 General Staff: another tank of the Russian army destroyed by the troops of the 30th Mechanized Brigade named after Kostiantyn Ostrozkyi:
23:22 Ukraine NOW: G7 countries will send 50 billion euros to Ukraine
According to German Chancellor Olaf Scholz, a significant part of the funds has already been sent to Ukraine, Der Spiegel reports. Germany is working on the provision of the full amount.
23:12 Defense Express: charity fund for the provision of fighter jets to Ukraine was presented today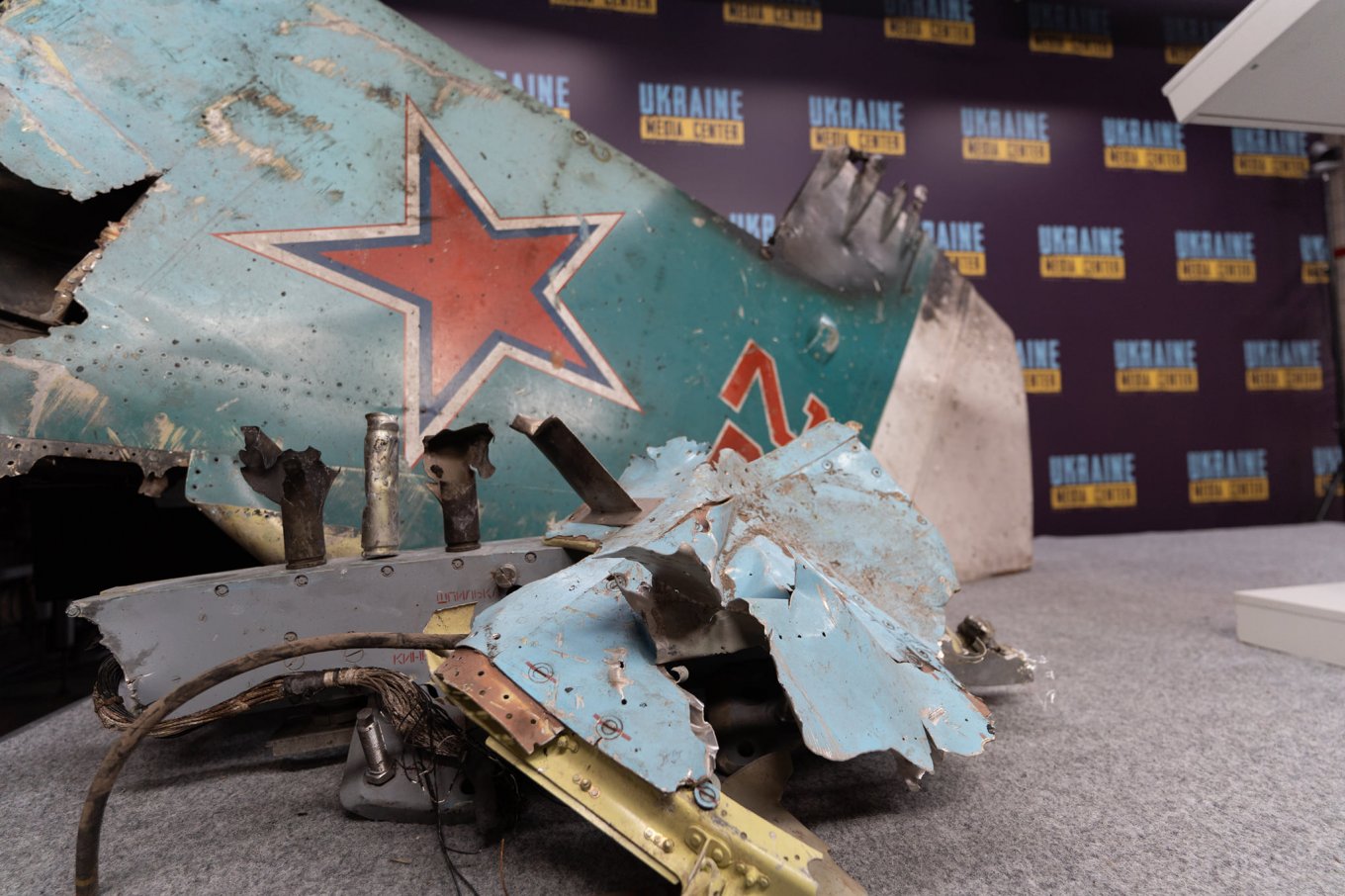 On April 20, one of the initiators of the "Buy me a fighter jet" charity campaign Yurko Nazaruk held a briefing at the Ukraine Media Center. He told media about the project and said it is possible to collect donations and buy military aircraft together with the Armed Forces of Ukraine:
"It is very simple. Let's assume you are Elon Musk or Bill Gates. So many people like them are discussing how to get to Mars and live there. However, there is still a lot to do on this planet."
Besides, the media center exhibited remnants of a downed Su-34 Russian aircraft as proof of Ukrainian soldiers' advanced abilities in piloting and defense of Ukraine's skies.
More details in our coverage:
22:47 Ukraine NOW: Ukraine offers a special round of negotiations for the evacuation from Mariupol
Sviatoslav Palamar, deputy commander of the Azov Regiment said Mykhailo Podolyak and Davyd Arahamia expressed readiness to come to Mariupol for talks with the Russian side on evacuation from the city.
It was confirmed by the member of the negotiation group Mykhailo Podoliak on his Twitter:
Update: another member of the negotiating group David Arakhamia confirmed his readiness for such talks, too:
"Today, in a conversation with the city defenders, there was a proposal to hold negotiations on evacuation of our military garrison right there, in Mariupol. For our part, we are ready to arrive for such negotiations at any time as soon as we receive confirmation from the Russian side."
22:29 Stratcom Centre: international fund for rebuilding Ukraine after the war will start working on May 5
The Trust Fund for Solidarity with Ukraine will start working on May 5, announced President of the European Council Charles Michel during his visit to Kyiv today, April 20. He said the EU will accelerate the process of the post-war rebuilding of Ukraine and already has "strategic ideas" on how to improve that.
21:52 CNN media: howitzer ammo has arrived in Europe for Ukraine
Artillery ammunition started arriving yesterday, a senior US defense official told reporters on Wednesday, April 20. In the last 24 hours, about four flights of aid shipments arrived in the region, the official said, and there will be "more arriving today and in the coming days".
In addition, he told reporters that the training of Ukrainians on how to use the American Howitzers has begun, too. About 50 Ukrainian troops are training "outside Ukraine", without specification. After the drills "they'll be able to go back into Ukraine and train their colleagues," CNN cites the Pentagon official.
Defense Express memo: the US has approved the other day an $800 million military aid package including 155mm Howitzers and Mi-17 helicopters. Then the Pentagon announced that a small number of Ukrainian servicemen will undergo special "training for trainers", in order to learn how to use US artillery and teach their fellow soldiers in Ukraine.
21:17 Ukraine NOW: humanitarian corridor from Mariupol did not work as planned today
Deputy Prime Minister Iryna Vereshchuk informed on the results of today's humanitarian corridor, agreed between the Ukrainian and Russian sides. According to the official, the Russians failed to provide a ceasefire because they do not control their own military.
"Also, due to the inherent disorganization and negligence, the occupiers were unable to provide timely transportation of people to the point where dozens of our buses and ambulances were waiting," Iryna Vereshchuk said. She assured that Ukraine would try again the next day.
Earlier today all the efforts of the Deputy Prime Minister were focused on establishing the humanitarian corridor for the evacuation of civilians from besieged Mariupol. She described the humanitarian situation in the city as catastrophic, where thousands of civilians remain in the basements of the Ukraine-controlled "Azovstal" steel plant.
20:07 Special Communications Service: the number of Russian cyberattacks on Ukraine has grown threefold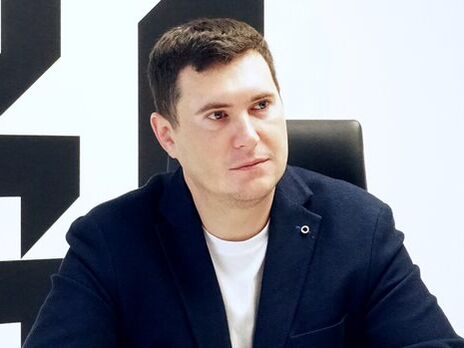 Compared to the previous year, Ukraine suffers three times more intense cyberattacks during the invasion, said Yuriy Shchyhol, the Head of the SSSCIP, Ukraine's state service for protection of communication and information. Russian hackers aim to damage Ukrainian critical infrastructure and private users.
Ukraine withstands the attacks successfully and even manages to strike back by detecting the loopholes in Russia's cybersecurity.
19:22 President Zelenskyy urged to not delay military aid supplies to Ukraine:
"It is unfair that Ukraine is still forced to ask for what its partners have been storing somewhere for years. If they have the weapons that Ukraine needs here, needs now, if they have the ammunition that we need here and now, it is their moral duty first of all to help protect freedom. Help save the lives of thousands of Ukrainians," the President of Ukraine wrote on his social media.
19:00 General Staff of the Armed Forces of Ukraine posted the operational update regarding the Russian invasion on 18.00 on April 20, 2022. Key points:
The enemy is trying to continue the offensive in the Eastern Operational Zone in order to establish full control over Donetsk and Luhansk oblasts. The occupiers intensified the use of operational and tactical aircraft and air reconnaissance.
In the Zaporizhzhia direction, with the support of artillery fire, the enemy resumed the offensive in the direction of the village of Temyrivka.
In the north-eastern direction, the russian occupiers are strengthening groups of army aircraft near the State Border of Ukraine. In the territory of the Belgorod region, the equipment of helicopter landing sites has been completed, where more than 90 attack and multi-purpose helicopters are concentrated.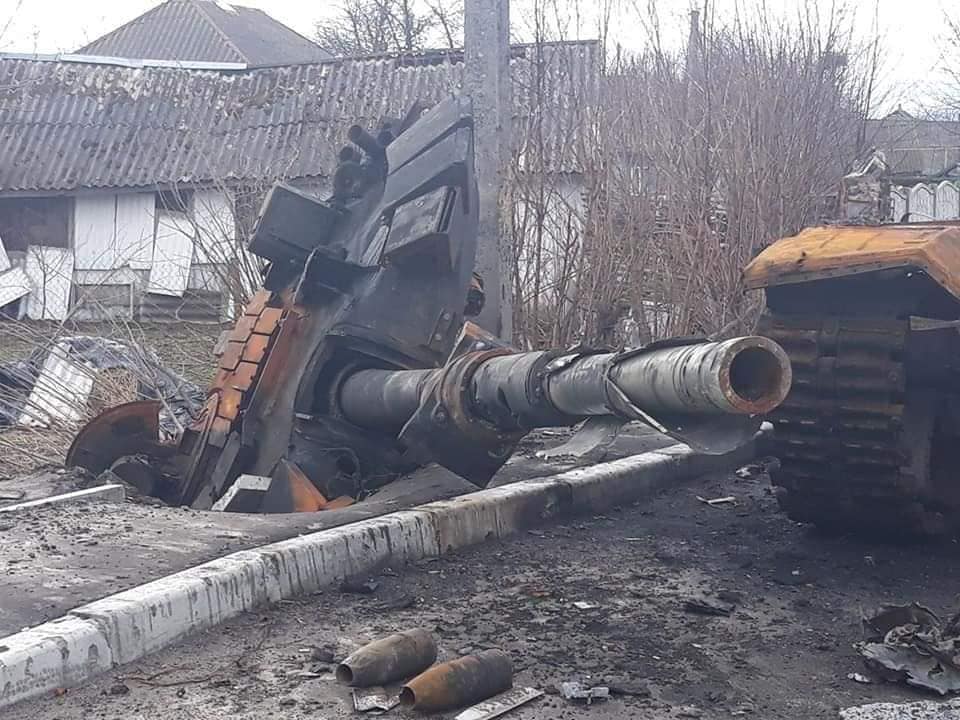 The enemy continues to partially blockade Kharkiv, trying to carry out fire damage to units of our troops and critical infrastructure.
The enemy regrouped troops in the Izium direction. In the area of the settlement Dibrovne the russian enemy carried out offensive actions, has partial success.
Additional units of the russian occupiers are being transferred. Thus, at the Kupyansk-Sortuvalny railway station, the unloading of the echelon with weapons and military equipment and the movement of artillery units were recorded.
In the Donetsk and Tavriya directions, the russian occupiers are reconnoitering the routes of advance and preparing for further offensive operations in the direction of the settlement of Lyman and the exit to Slovyansk from the northeast.
The russian occupiers are carrying out assault operations in the area of the village of Popasna.
russia continues air strikes on the infrastructure of the city of Mariupol, the enemy is carrying out assault operations near the seaport and the Azovstal plant.
18:40 The Security Service of Ukraine servicemen discovered a secret warehouse with ammunition worth $200M in Kharkiv region.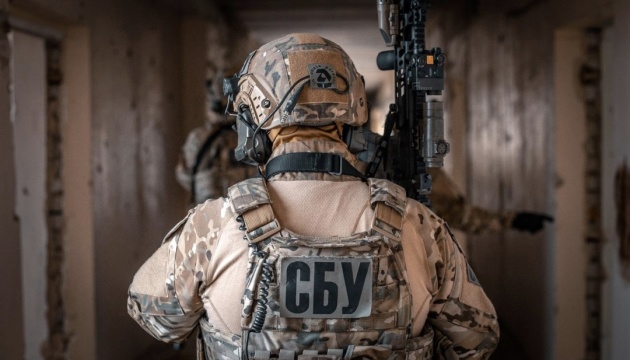 The press service of the Security Service of Ukraine reported this on Facebook, Ukrinform reports.
"According to preliminary data, the components available there were intended for damaged Russian equipment, which the enemy was going to repair during the offensive. However, thanks to the resistance of Ukrainian defenders, the occupiers failed to take Kharkiv. Through the efforts of the SBU, the entire seized consignment of weapons will be used to protect our state," the statement said.
18:10 Dealing with provided to Ukraine MANPADS is a complex thing for the enemy, it's already a nightmare for russia's drones.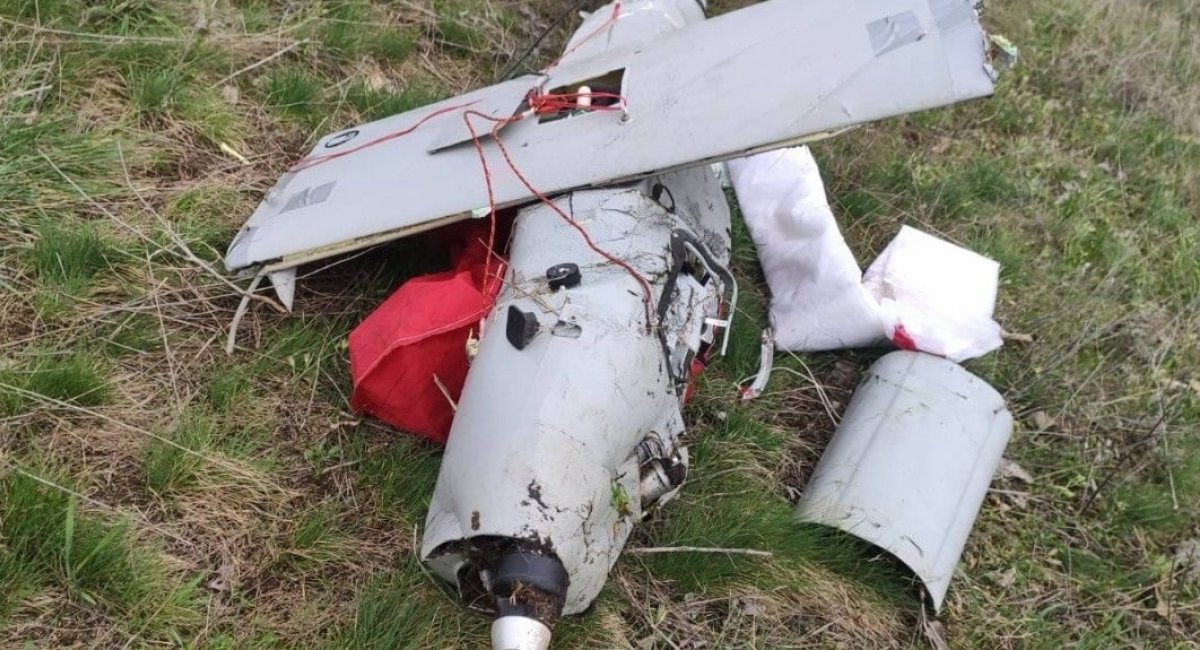 17:40 TheMinister of Foreign Affairs of Germany Annalena Baerbock: Armored vehicles supplies to Ukraine not a taboo for Germany.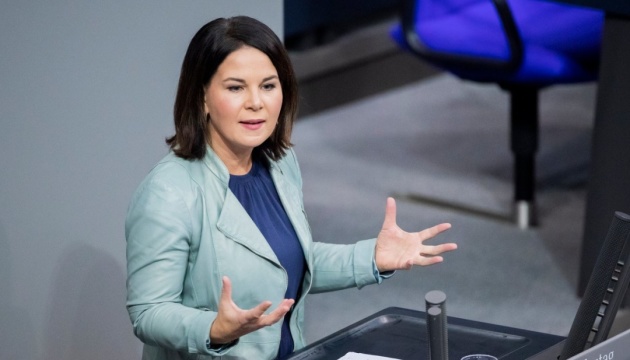 Germany is not averse to providing Ukraine with armored vehicles, but currently does not have such equipment for immediate shipment.
Baerbock avoided answering questions about Berlin's "restraint" in providing Kyiv with heavy weapons, saying that Germany provided Ukraine with certain systems very quickly but now the Bundeswehr's reserves were "depleted" and a decision on further supplies should be made by all EU and NATO partners, Ukrinform reports.
Baerbock also underscored: "The supply of armored vehicles to Ukraine, which is already made by some other countries, is not a taboo [for Germany], although it may seem so in view of public debates… Such deliveries have already been approved, but it has not yet been determined what can be delivered quickly and without delay."
Defense Express reminds, that apart from all the military aid provided, Britain is already looking at ways to send anti-ship missiles to Ukraine.
17:15 CNN, siting US official: NATO allies could be involved in safe passage of civilians from Mariupol.
There "was some hope that the Russians might allow" safe passage for civilians and wounded soldiers from Mariupol, a top US State Department official said Wednesday, adding that her understanding is "there will be NATO allies involved in that if it happens."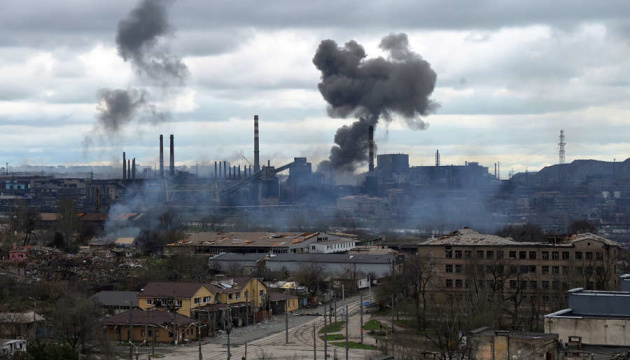 However, such an arrangement "has fallen apart a number of times before," and ultimately, it is up to the Russians to allow safe passage, Undersecretary of State for Political Affairs Victoria Nuland cautioned.
16:50 General Staff of the Armed Forces of Ukraine a social video describing a serious challenge of demining which Ukraine is already facing right now.
16:30 The Main Directorate of Intelligence of the Ministry of Defense of Ukraine: putin plans to force 'mobilized' Ukrainians to storm positions of Ukraine's Armed Forces.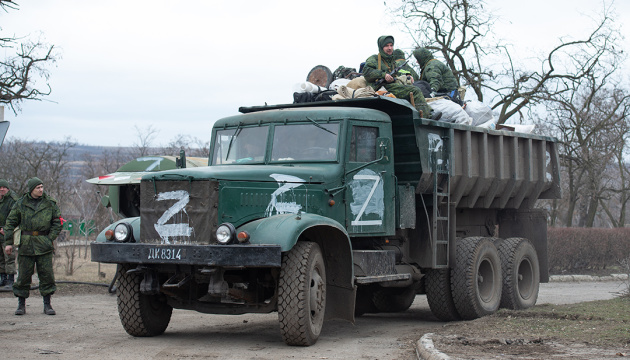 "Pseudo-referendums in the occupied territories of Zaporizhzhia and Kherson regions are aimed at declaring forced 'mobilization'. After it is completed, Russia's FSB plans to throw the 'mobilized' Ukrainians to the hottest spots of the front to storm the positions of the Armed Forces of Ukraine under the control of barrage detachments. In fact, this is an attempt to destroy Ukraine at the hands of Ukrainians themselves," the Main Directorate of Intelligence of the Ministry of Defense of Ukraine posted on Telegram, Ukrinform reports.
16:10 Repairing Ukraine's military aircrafts is no more an issue.
Pentagon spokesman John Kirby informed on April 19 that Ukraine's military has received parts to repair damaged aircrafts and put them in fighting condition.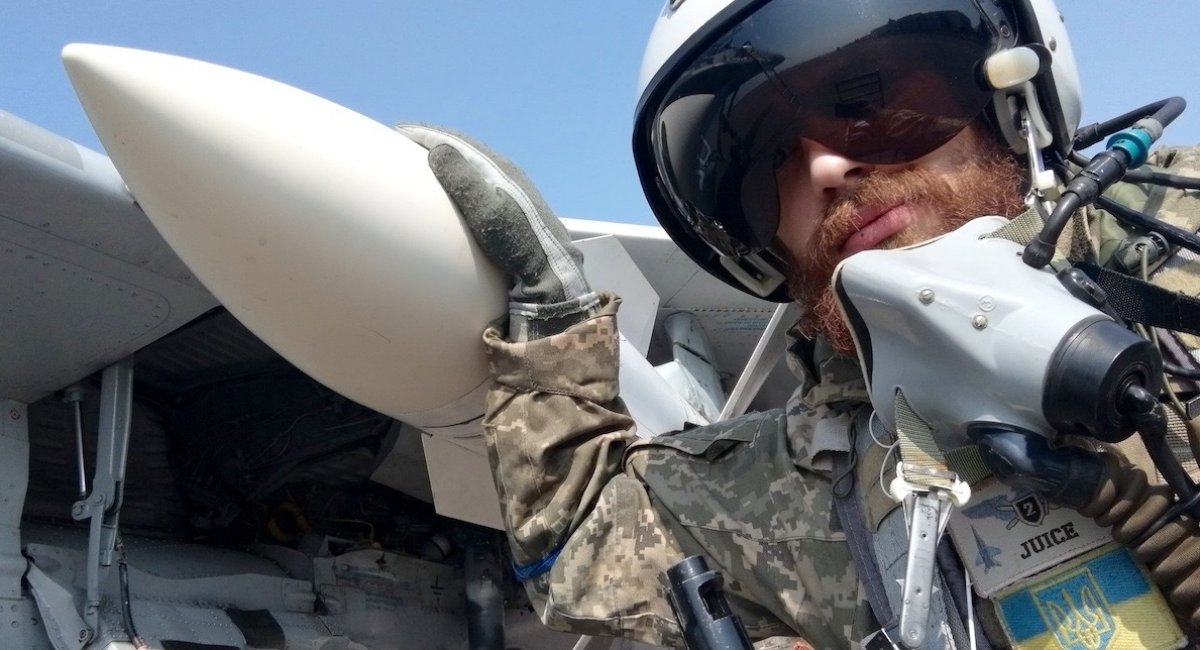 15:55 Adviser to the head of the President's Office of Ukraine Oleksiy Arestovych: Ukraine repulses ten enemy attacks in Donbas in 24 hours, destroys 12 tanks.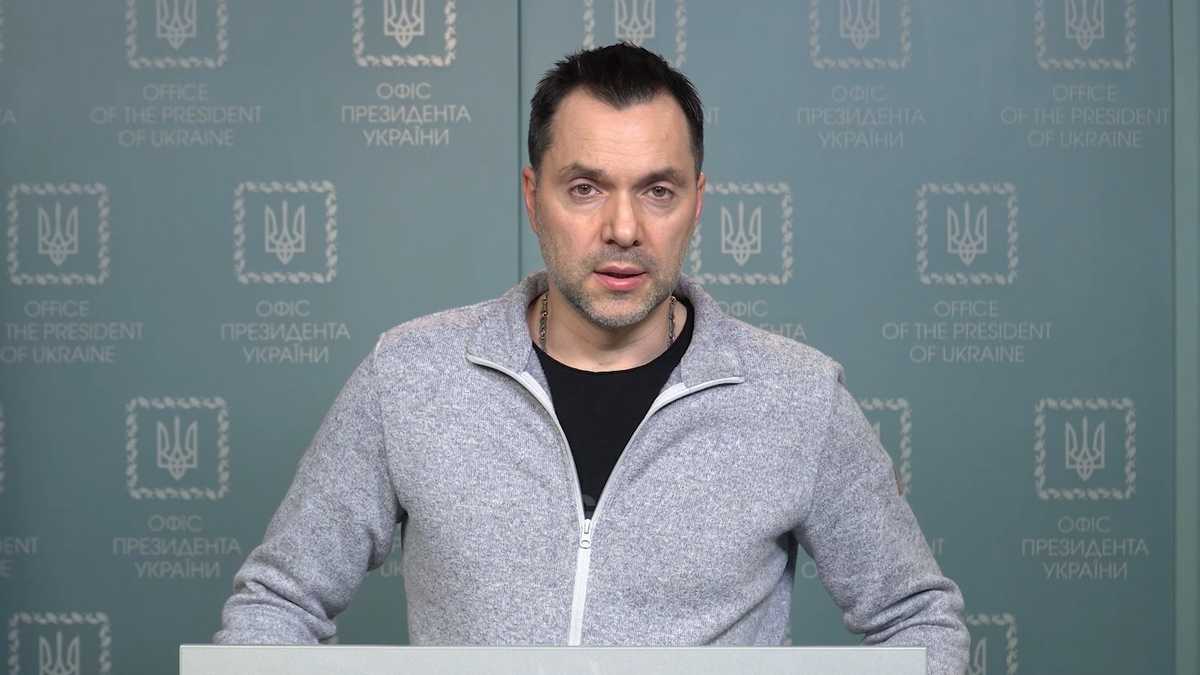 "On the territory of Donetsk and Luhansk regions, where the enemy is concentrating its main efforts, ten attacks by Russian invaders were repulsed, some 12 tanks, some 20 armored and two vehicles, one artillery system were destroyed," Arestovych said at a briefing at the President's Office on Wednesday, Interfax reports.
15:30 Spokesperson for the Ministry of Defense of Ukraine Oleksandr Motuzianyk: Russians could drop phosphorus bombs on Mariupol, chemical weapons not ruled out.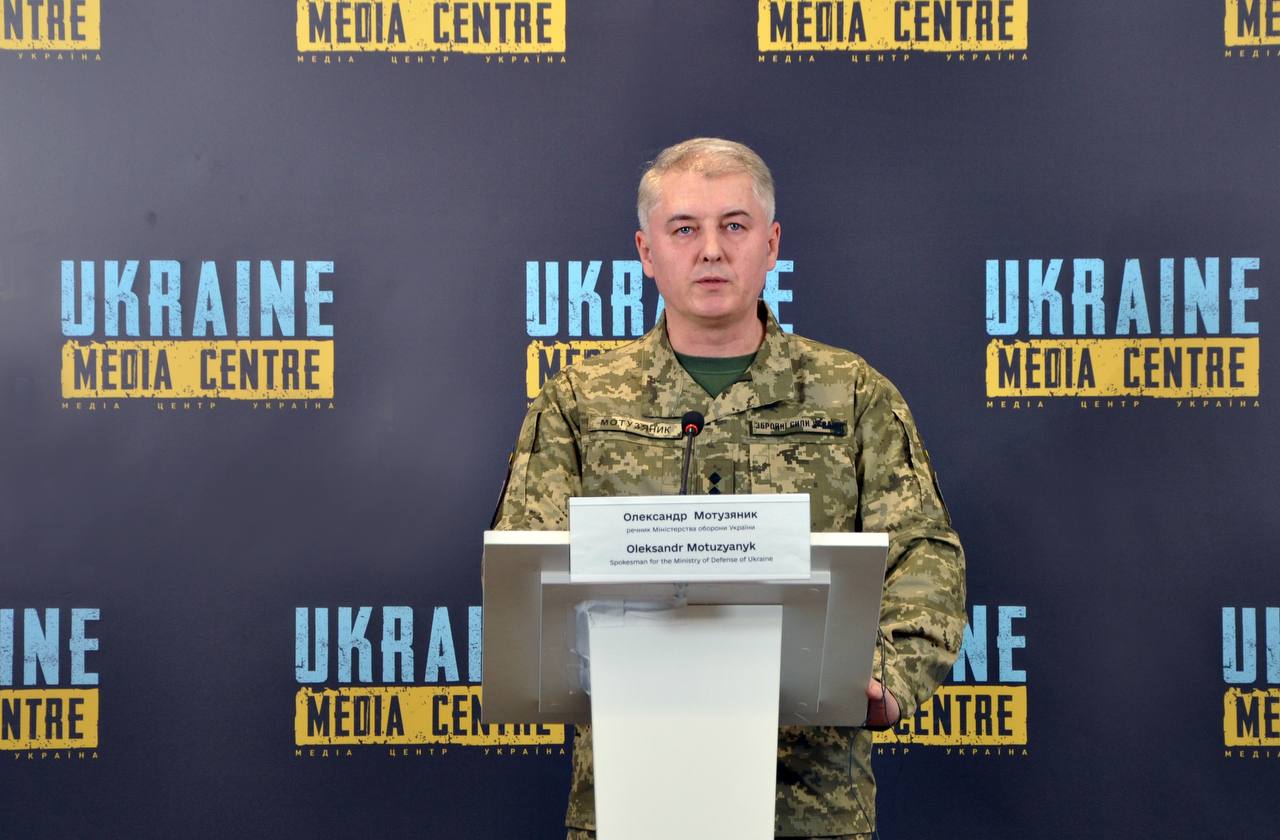 "It is not possible to determine exactly what it was. It is necessary to investigate the area where it took place. Some inspections are underway. One version, given certain indications, is that it could be phosphorous munitions. They may cause such a body's response. But we do not rule out the possibility that the aggressor could use chemical weapons there," Oleksandr Motuzianyk, Spokesperson for the Ministry of Defense of Ukraine, said in an interview with RBC-Ukraine, Ukrinform reports.
15:00 Kyiv Mayor Vitaliy Klitschko: Ten buildings damaged in Russian shelling in Kyiv to be demolished.
"There are about 10 buildings with the damaged load-bearing structures and these buildings need to be dismantled and they are beyond repair. More than a hundred buildings have been damaged and we are considering ways how to rebuild them," Klitschko said, Ukrinform reports.
14:50 European Council President Charles Michel arrives in Borodianka.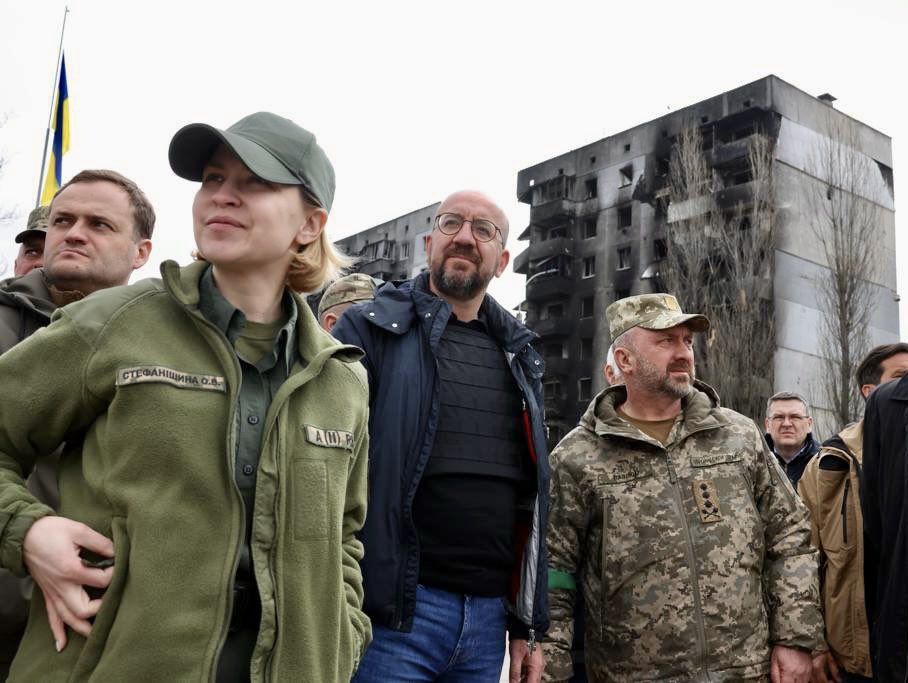 "Like Bucha and too many other towns in Ukraine. History will not forget the war crimes that have been committed here. There can be no peace without justice," he wrote in Twtter, Ukrinform reports.
14:00 The State Emergency Service of Ukraine: rescuers conducted mine clearance operations at 10 sites in Lysychansk.
The State Emergency Service said this in a Facebook post, Ukrinform reports.
"During the past 24 hours, on April 19, pyrotechnic workers checked more than ten addresses in the city of Lysychansk, where there were exploded and unexploded items," the report says.
13:30 AeroVironment company Donates Over 100 Quantix Recon UAS for the Ministry of Defense of Ukraine and Territorial Forces.
AeroVironment, Inc. (USA) a global leader in intelligent, multi-domain robotic systems, April 19 announced it will donate more than 100 Quantix Recon unmanned aircraft systems (UAS) and operational training services to the Ministry of Defence of Ukraine and territorial forces amid the ongoing war against Russia.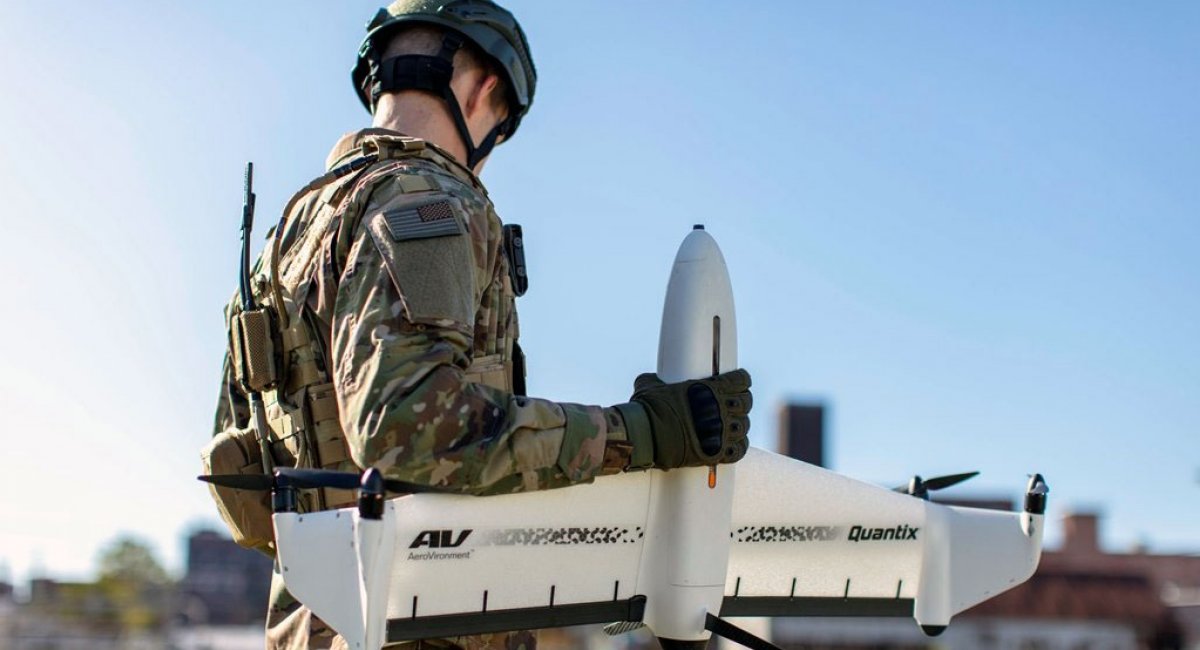 13:00 Ukrainian army has not received new combat aircraft from partners, but spare parts and components have been transferred to the country for the repair of aircraft at the disposal of Kyiv, the Command of the Air Force of the Armed Forces of Ukraine reports.
"Ukraine did not receive new aircraft from partners! With the assistance of the U.S. government, the Air Forces of the Armed Forces of Ukraine received spare parts and components for the restoration and repair of the fleet of aircraft in service with the Air Force aviation, which will allow more equipment to be put into operation," the Command said in an official statement on the telegram channel of the Ministry of Defense of Ukraine on Wednesday.
The day before, Pentagon spokesman John Kirby said that Western countries provided Kyiv with an additional batch of military aircraft and spare parts for the repair of aircraft at the disposal of the country, which were damaged or out of order. At the same time, Kirby did not specify which countries provided aircraft to Ukraine.
12:30 Ukrainian Defense Ministry Spokesman Oleksandr Motuzianyk in an interview withRBC-Ukraine: The enemy's objective is to push Ukrainian forces beyond the administrative borders of Donetsk Region and Luhansk Region and maintain the so-called 'land corridor' to the temporarily occupied Crimea before May 9, 2022.
"Now their objective is absolutely clear: to push Ukrainian forces beyond the administrative borders of Donetsk Region and Luhansk Region and maintain a 'land corridor' to the temporarily occupied Crimea. This is the 'victory' the Russian leadership will try to 'sell' to their society," Motuzianyk told.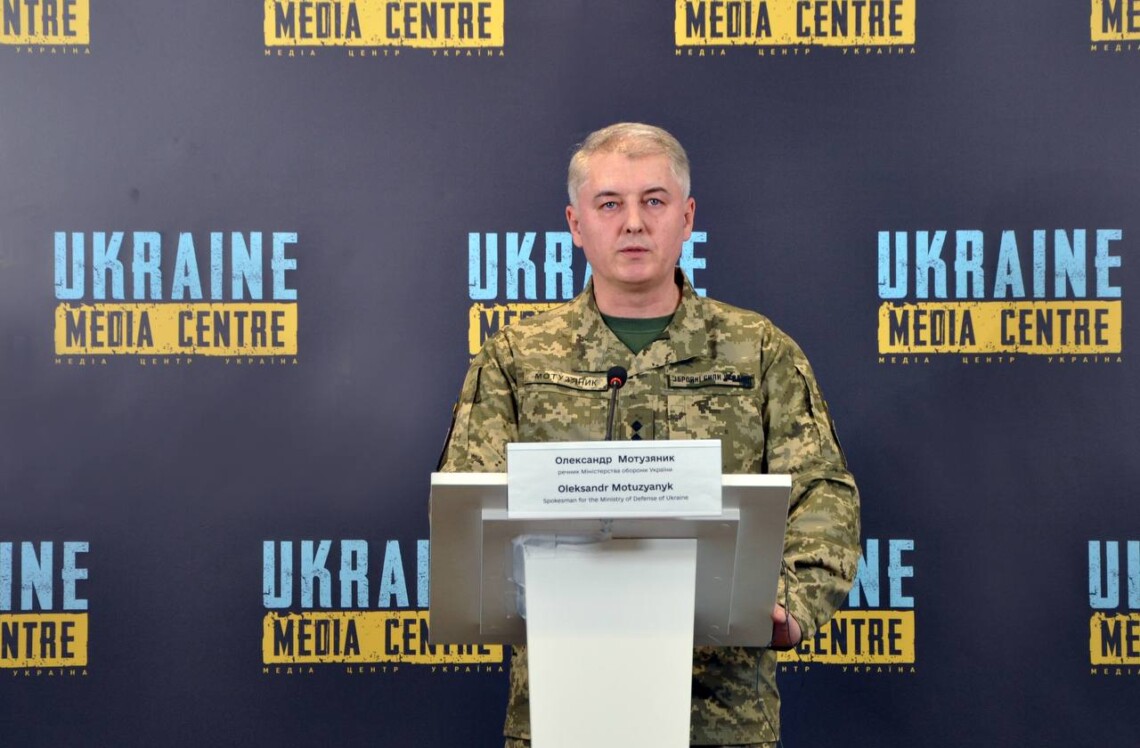 Meanwhile, Russia would not stop on this.
"Apparently, in the future they will try to develop an offensive in other regions as well, namely in Kherson Region, to capture as many areas as possible. Now the enemy is preparing for this, gathering forces and consolidating positions within the captured frontiers. But, this will depend on the results of hostilities in Donetsk Region and Luhansk Region," Motuzianyk explained.
12:03 Ukrainian paratroopers shot down two more Russian drones last night with Stinger and Starstreak MANPADS — Horizon Air S-100 and Orlan-10.
11:24 The Ukrainian Prosecutor General's Office reported this on Telegram: A total of 205 children have been killed and 373 injured since the Russian invasion of Ukraine started on February 24.
According to the report, the figures are not final as they are being investigated within the areas of hostilities, temporarily occupied and liberated areas.
Currently, most casualties were recorded in Donetsk region (118), Kyiv region (108), Kharkiv region (91), Chernihiv region (57), Kherson region (43), Mykolaiv region (40), Luhansk region (36), Zaporizhzhia region (25), the city of Kyiv (16), Sumy region (16) and Zhytomyr region (15).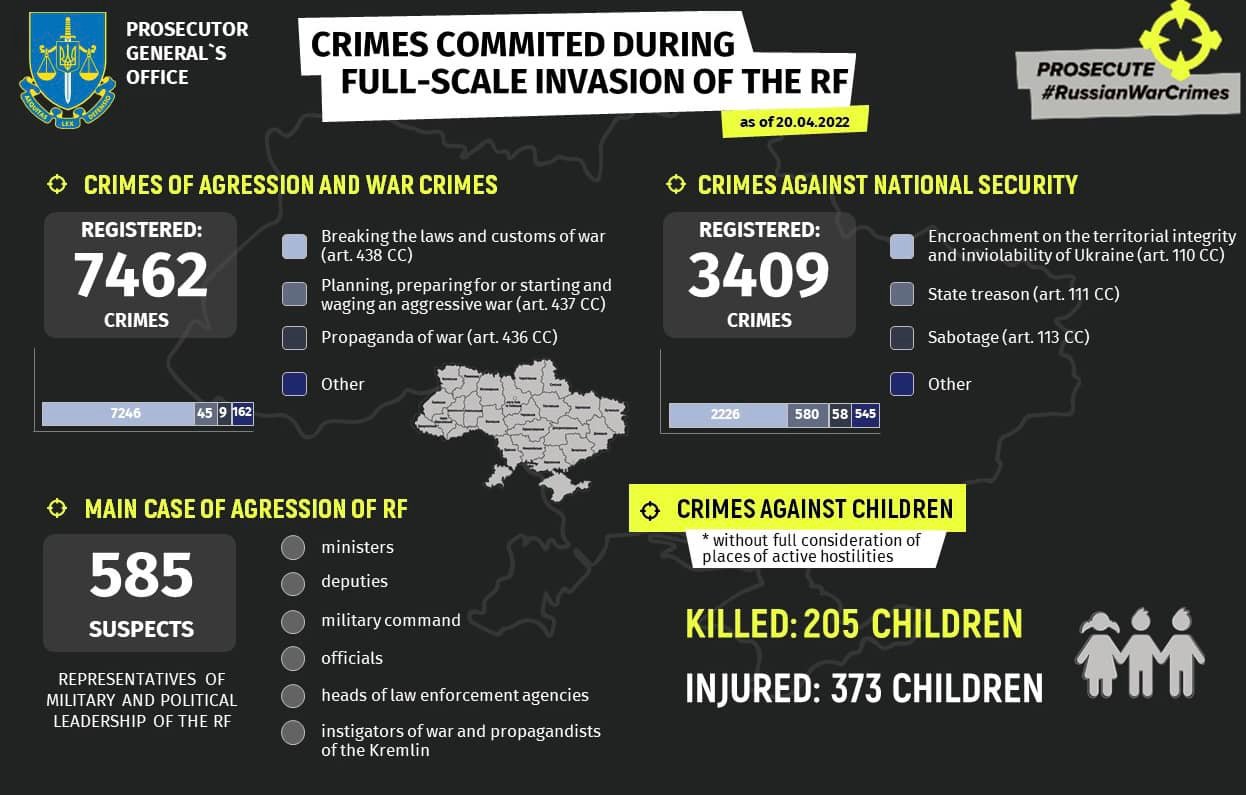 On March 15, in the village of Stara Buda, Bucha district, Kyiv region, Russia's shelling of a family house injured two children aged 6 and 8. The Russian military forcibly took them to the town of Mozyr in Belarus on the same day.
On April 18, the Russian shelling of a residential area in the village of Berestove, Bakhmut district, Donetsk region, injured a 16-year-old boy.
A total of 1,141 educational institutions were damaged and 99 of them were completely destroyed in Russian air strikes and shelling.
11:00 European Council President Charles Michel has arrived in Kyiv.
10:15 The General Staff of the Armed Forces of Ukraine has posted the new summary of total combat losses of the enemy from 24.02 to 20.04. Find them in an infographic by Defense Express:
So far, the list of enemy's combat losses is the following:
Personnel - more 20 900,
Tanks ‒ 815 units,
APV ‒ 2087 units,
Artillery systems – 391 units,
MLRS – 136 units,
Anti-aircraft warfare systems – 67 units,
Aircraft – 171 units,
Helicopters – 150 units,
Vehicles – 1504 units,
Boats / cutters - 8 units,
Fuel tanks - 76,
UAV operational-tactical level - 165 units,
Special equipment – 27,
Mobile SRBM system - 4.
Data are being updated. The calculation is complicated by the intensity of hostilities.
More details about previous day you can find here The 55th Day of the War: Russia Has Lost 20 800 Personnel, 802 Tanks and 169 Aircraft
09:25 According to Minister of Defense Bjørn Arild Gram, Norway has decided to donate about 100 Mistral anti-aircraft missiles to Ukraine, Mistral is an air defense system developed by the European defense group MBDA. The equipment donated by Norway has been used on board deminers and corvettes.
"The Mistral air defense system is an effective weapon that has been used in the navy and can be of great benefit to Ukraine, says Bjørn Arild Gram.
Mistral is intended to be replaced, and the Norwegian donation to Ukraine will therefore not affect its own defense, according to the Ministry of Defense.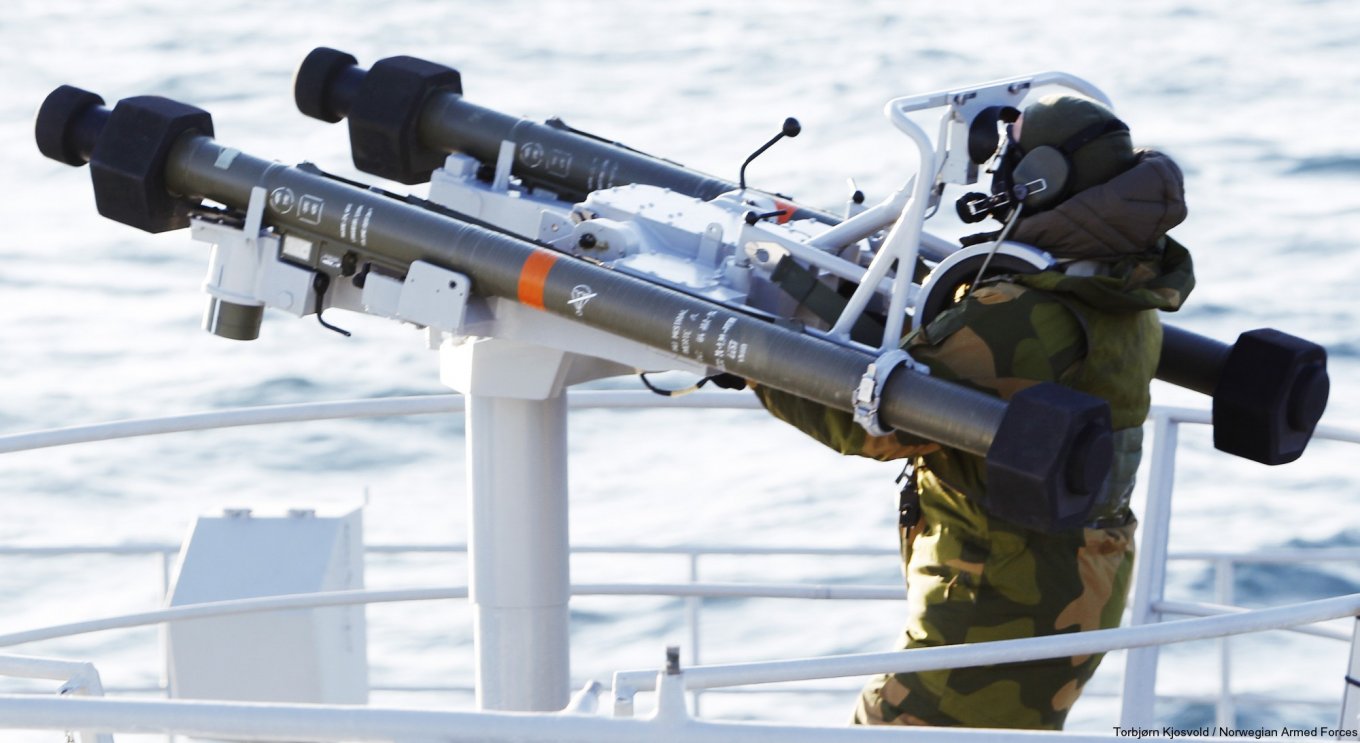 But it is still a modern and effective weapon, Bjørn Arild Gram emphasizes and adds that other countries have donated similar weapon systems. The weapons have already been sent away from Norway, the Ministry of Defense states.
08:20 General Staff of th Armed Forces of Ukraine released operational information regarding the Russian invasion as of 06:00, 20.04.2022.
Key points of the report:
In the Volyn and Polissia directions, the threat of missile and bomb strikes by Russian aircraft from the territory of Belarus remains. In Brest and Gomel oblasts, Belarus is setting up positions and observation posts.
In the Sivershchyna direction, there are no signs of preparing the Russians for a new offensive, but the enemy is guarding areas of the Ukrainian-Russian border in an intensified mode. Supporting points are also being built there.
In the Slobozhanshchyna direction, the enemy regrouped and continued the partial blockade of Kharkiv.
In the Izium direction, the Russians tried to advance in the direction of Sulyhivka and Dibrivne.
In the Donetsk and Tavriya directions, the Russian occupiers continue to shell the positions of Ukrainian troops. Fighting is taking place in the areas of Kreminna, Torske, and Zelena Dolina. The enemy plans to attack the village of Lyman and continues to storm Marinka.
In Luhansk Oblast, Russians are trying to go deep into the point of Popasna. After attempts to storm Rubizhne and Severodonetsk, the enemy received 130 wounded.
In the Donetsk and Luhansk regions, 10 attacks by the Russian occupiers were repulsed last day, 12 tanks, 28 armored units, 2 vehicles and 1 artillery system were destroyed.
The main focus of the enemy is on the capture of Mariupol and also continues to storm the Azovstal plant.
Fighting in the area of Oleksandrivka in the South Buh direction.
Due to heavy losses, the occupiers withdrew a battalion tactical group of the 237th Tank Regiment of the 20th Army of the Western Military District from Kharkiv Oblast.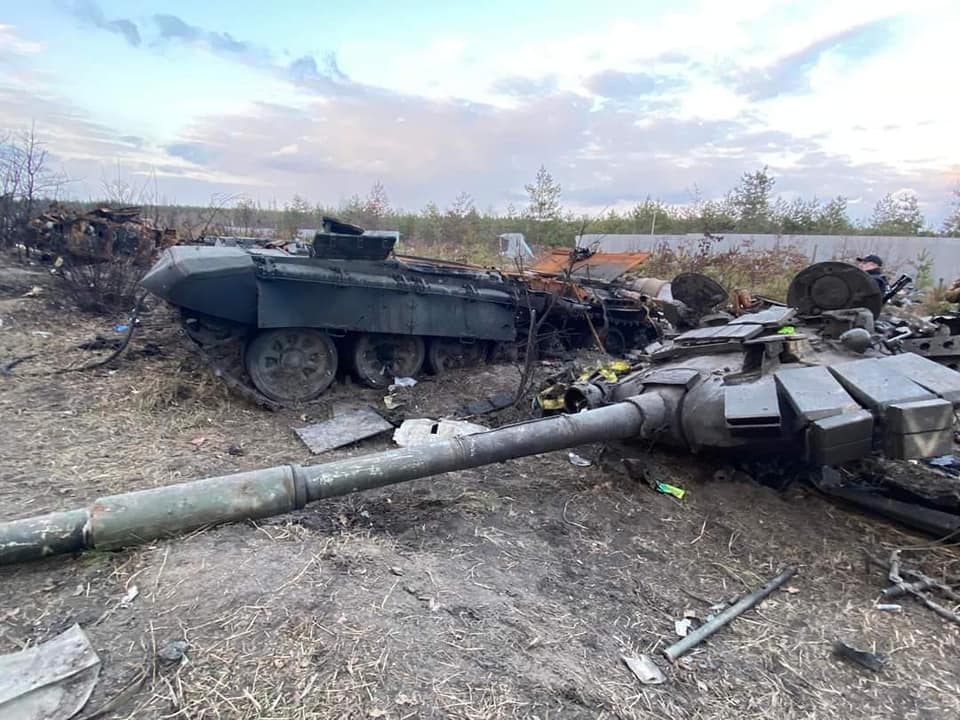 08:00 The leaders of the United States, Britain and Canada pledged on Tuesday to send more artillery weaponry to Ukraine in the face of an all-out Russian assault on that country's East.
U.S. President Joe Biden, British Prime Minister Boris Johnson and Canadian Prime Minister Justin Trudeau acted after they and other allied leaders took part in a secure video call as the Russian invasion reached a new phase.
Biden is expected to announce in coming days another military aid package for Ukraine about the same size as the $800 million one announced last week, multiple sources familiar with the matter said on Tuesday.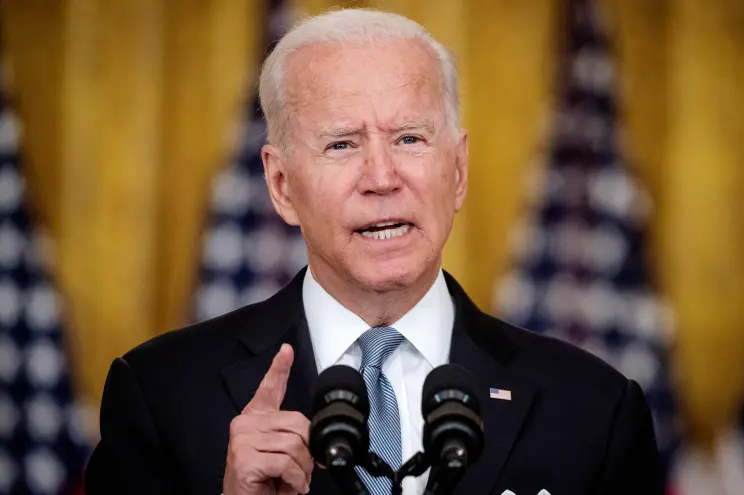 If the aid package is as large as expected, it would bring total U.S. military aid to Ukraine since Russia invaded in February to well over $3 billion.
Defense Express reported that US also would train Ukrainian troops use howitzer artillery. We also published the list of British armored vehicles to be sent to Ukraine.
07:20 France is ready to become a guarantor of Ukraine's security after the war with Russia is over. This was reported by Reuters, citing a French presidential adviser.
"Our country is ready to provide security guarantees. It would be military supplies so that it can deal with a new attack or, possibly, guarantees that would see us get involved if Ukraine is attacked in a way where we could assess how to assist it," the French official said.
06:55 Permanent Representative of Ukraine to the UN Sergiy Kyslytsya has criticized the UN Security Council for its impotence in resolving the crisis caused by the Russian invasion of Ukraine. That's according to Ukrinform.
Since January, the Security Council has held more than a dozen meetings on the Russian aggression against Ukraine, Kyslytsya said. "We all value our time, so let me ask you – how do our meetings influence those who occupy a seat that the Charter still allocates to another, already defunct, entity?" he said, referring to the provision that the USSR, not Russia was given the status as a permanent member of the UN Security Council.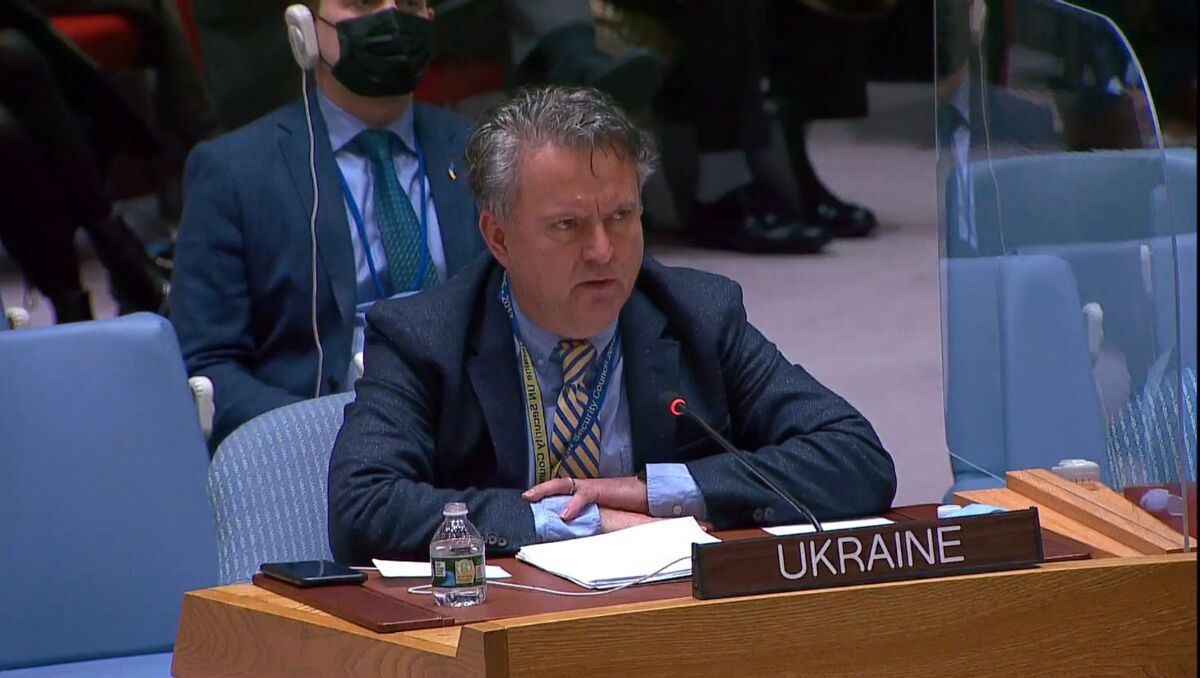 "Are you ready to relegate the role of the Security Council in addressing the worst security crisis on the European continent since the Second World War to discussions only?" the ambassador said.
He urged the Security Council to "seriously address the issue of how to solve the problem of Russia's dubious presence in this chamber that impedes the Council's effectiveness in exercising its primary responsibility to maintain international peace and security."
According to Kyslytsya, the Security Council's inability to influence Russia's war against Ukraine is due to the fact that "the Security Council continues to pretend that Russia is a full and legitimate permanent member."
05:15 Britain is looking at ways to supply anti-ship missiles to Ukraine, including mounting its 'Brimstone' missiles to vehicles, Prime Minister Boris Johnson said on April 19.
As Reuters reports, asked what anti-ship weaponry Britain was planning to send to Ukraine to support it against the Russian invasion, Johnson said: "One of the systems that we're looking at ... is to see if we could mount some Brimstones on the back of technicals (vehicles) to see if that will do the job."
He also said there were other options under consideration.
Brimstone missiles have previously been used by British forces in Libya and Syria, and are typically launched from fast jet aircraft. Their manufacturer, MBDA, says they can be used against fast-moving land and sea targets.
More details you can find here UK Plans to Supply Brimstone Missiles to Ukraine.
03:20 The Head of the Zaporizhzhia Regional Military Administration Oleksandr Starukh said during the nationwide telethon, that russian troops launched a massive offensive in Zaporizhzhia region. The Zaporizhzhia Regional Military Administration urges locals to evacuate from frontline settlements.
"The line of contact hardly changed over the past month, but there were battles of varying intensity. To date, enemy troops have become significantly more active. The situation in Polohy district has worsened, there are daily attacks. The enemy launched a massive offensive, but our defenders hold the defense," said Oleksandr Starukh.
He noted that an evacuation plan had been drafted, according to which women and children had been taken out of Huliaypole, Orikhiv, Komyshuvakha and other settlements. The Administration notes that some residents refused to evacuate to safer areas and decided to stay in their homes, putting themselves in danger.
02:00 President of Ukraine Volodymyr Zelensky: Situation in Mariupol 'as severe as possible'.
The intensity of fire by Russian troops towards Kharkiv, the Donbas and in Dnipro has "increased significantly" and while the situation in Mariupol "remains unchanged" and "as severe as possible", Zelenskiy also said, The Guardian reports.
"The situation in Mariupol remains unchanged - as severe as possible. The Russian army is blocking any efforts to organise humanitarian corridors and save our people. The occupiers are trying to carry out deportation or even mobilisation of the local residents who have fallen into their hands.The fate of at least tens of thousands of Mariupol residents who were previously relocated to Russian-controlled territory is unknown."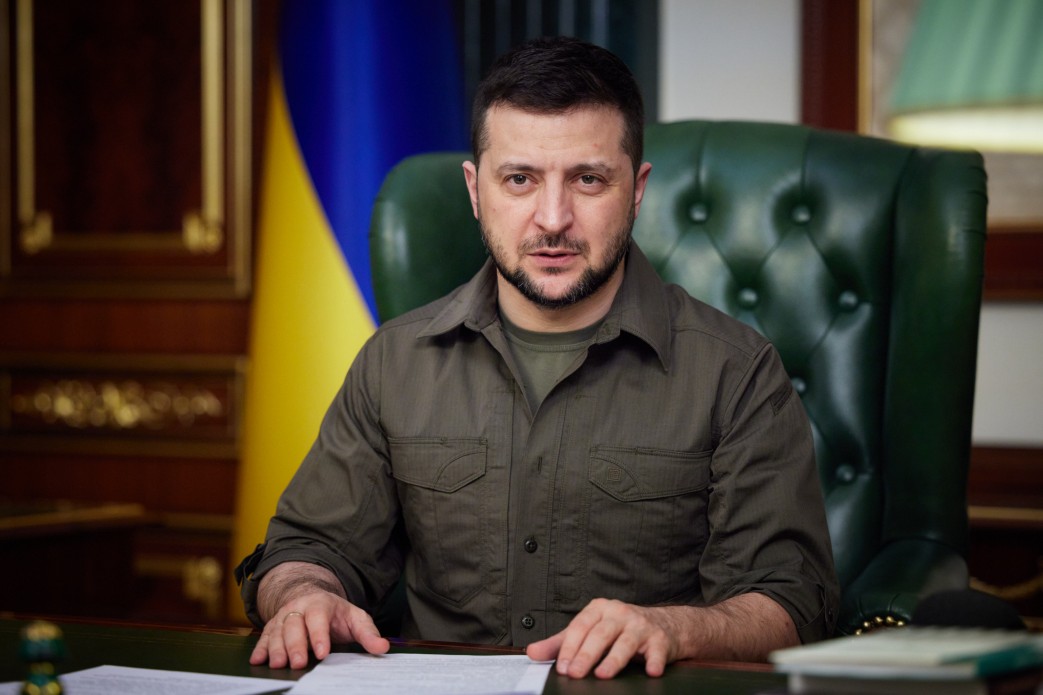 Zelenskyy continued to say Ukraine has not heard a response from Russia to an exchange offer, which he claimed could save the civilians and defenders of Mariupol.
"In the south of our country, the occupiers are trying to demonstrate at least something that can be presented in Russia as the alleged readiness of Ukrainians to cooperate with Russian structures. It looks pathetic."
01:15 Mariupol defenders: Azovstal steelworks destroyed, many people under rubble.
The Azov Regiment has stated that the Azovstal steelworks in Mariupol was destroyed by heavy bombs and many people were trapped under its rubble.
"On today's statement [by MP Serhiy Taruta on the bombed hospital near Azovstal]. It was our makeshift hospital ... Heavy bombs are dropped on the Azovstal steelworks, and now a lot of people are under the rubble ... Azovstal was bombed and destroyed almost completely. We are pulling people from the rubble," Deputy Commander of the Azov Regiment Sviatoslav Palamar told Radio Liberty, Ukrinform reports.
He stressed that the defenders of Mariupol would fight till the last remaining cartridge but called on the homeland to save civilians, wounded, and take the bodies of the dead.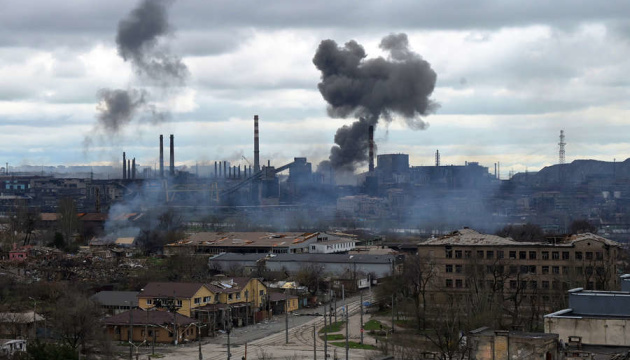 00:45 US President Joe Biden will announce another military aid package for Ukraine roughly the same size as the $800m one the US president announced last week, multiple sources told Reuters, The Guardian reports.
Last week, the White House said it would send Ukraine $800m in aid, including artillery systems, artillery rounds, armored personnel carriers and unmanned coastal defense boats. The details of the latest package, first reported by NBC News, are still being worked out, a US official said.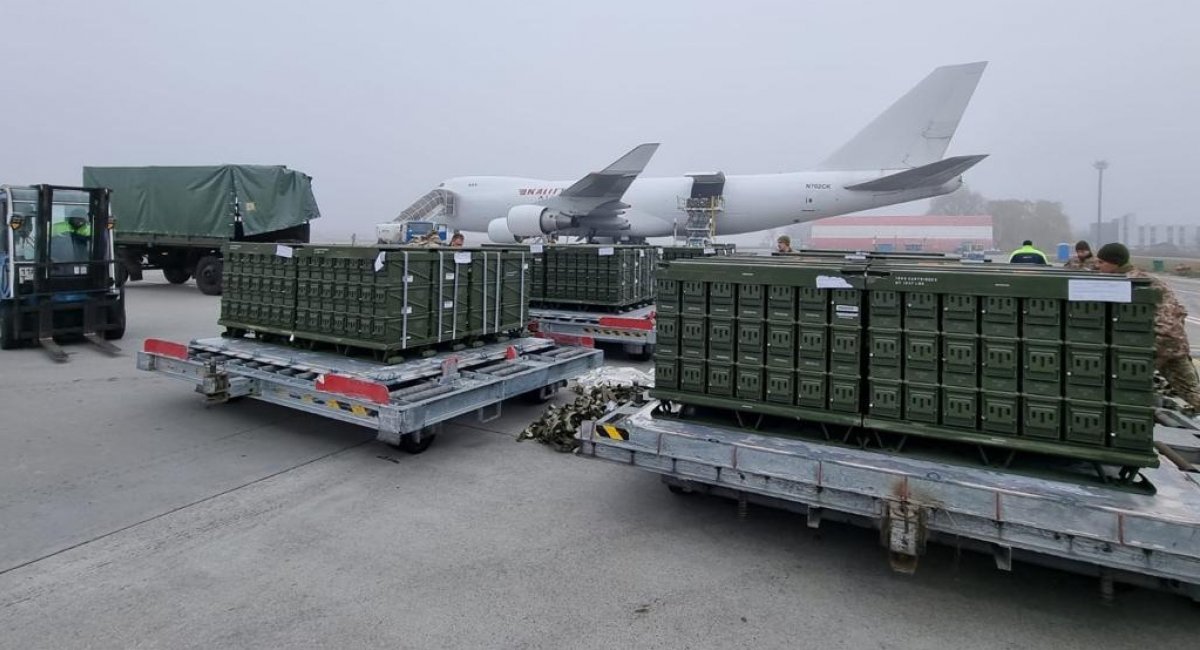 This week's aid package would bring the total US military aid to Ukraine since Russia's invasion to more than $3bn.
Defense Express reported that US also would train Ukrainian troops use howitzer artillery. We also published the list of British armored vehicles to be sent to Ukraine.
00:25 Canada will send heavy artillery to Ukraine.
"Canada will send heavy artillery to Ukraine," Prime Minister of Canada Justin Trudeau said at a press conference, promising to disclose more details in the days to come, Ukrinform reports.
According to Prime Minister of Canada, this is how Canada responds to the specific needs of the Ukrainian side.
"We have been in close contact with Ukrainian President Volodymyr Zelensky from the very beginning and we're very responsive to what it is that they need most specifically," Canada's PM said.
Trudeau noted that the latest request was to help with heavy artillery.
He added that "They [Ukrainians] are fighting for the values that underpin so many of our free, democratic societies. Which is why the world needs to continue to step up, why Canada is continuing to stand with Ukraine."
00:10 President of Ukraine Volodymyr Zelensky: Russia gathers almost all combat-ready forces of its army in Ukraine and near its borders.
The Russian Federation has accumulated almost all its combat-ready forces on the territory of Ukraine and near its borders.
President of Ukraine Volodymyr Zelensky said this in a video address, Ukrinform reports.
"Almost all combat-ready forces of the occupying army are currently on the territory of our state and in the border areas of Russia. They gathered almost everyone against Ukraine and almost everything that is capable of fighting us," the head of state said.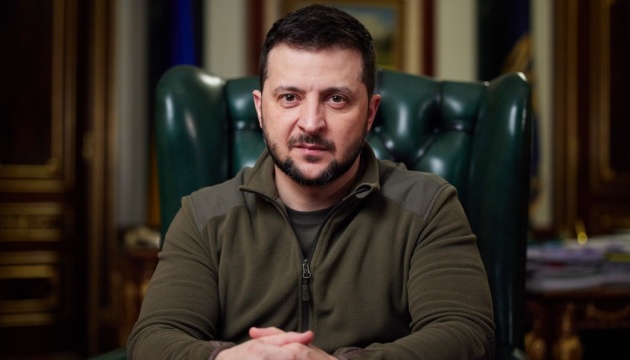 Therefore, according to Zelensky, in this confrontation and defense, the whole world sees how Ukrainians oppose the Russian army, which was considered the second- or third-most powerful in the world.
"And the fact that the Ukrainian Armed Forces resist, and how bravely all our people defend themselves, shows that the Ukrainian army has long deserved to be higher than the Russian one in global rankings," the President stressed.
Read more: Day 55th of War Between Ukraine and Russian Federation (Live Updates)
---
---