Brief Facts:
The Mariupol garrison command stays on the territory of Azovstal
US Congress passes the $40 billion in military aid to Ukraine
Sixty-three missile strikes: Russians attack six regions where no active hostilities underway.
Enemy seeks to cut Luhansk region off by capturing Lysychansk - Bakhmut highway.
Russia's Su-34 fighter-bomber aircraft downed over Kharkiv Oblast.
President proposes extending martial law, general mobilization for another 90 days.
Side note: news are marked in accordance with the Kyiv time zone: Eastern European Time (EET), GMT/UTC+2
Read more: The 84th Day of the War: Russian Casualties in Ukraine
Latest news
Thank you for your attention! This feed is closed. But Defense Express has already started a new one: Day 86th of War Between Ukraine and Russian Federation (Live Updates)
00:00 Ukrainian forces fighting in Donbas released operational reports
Joint Forces Task Force and the Operational-tactical group "East" published statistics on russian losses and the situation in Donbas as of the evening of May 19. Fourteen russian attacks were repelled by the Joint Forces only, resulting in more than 20 units of russian army destroyed by Ukrainian defenders.
Find more details here: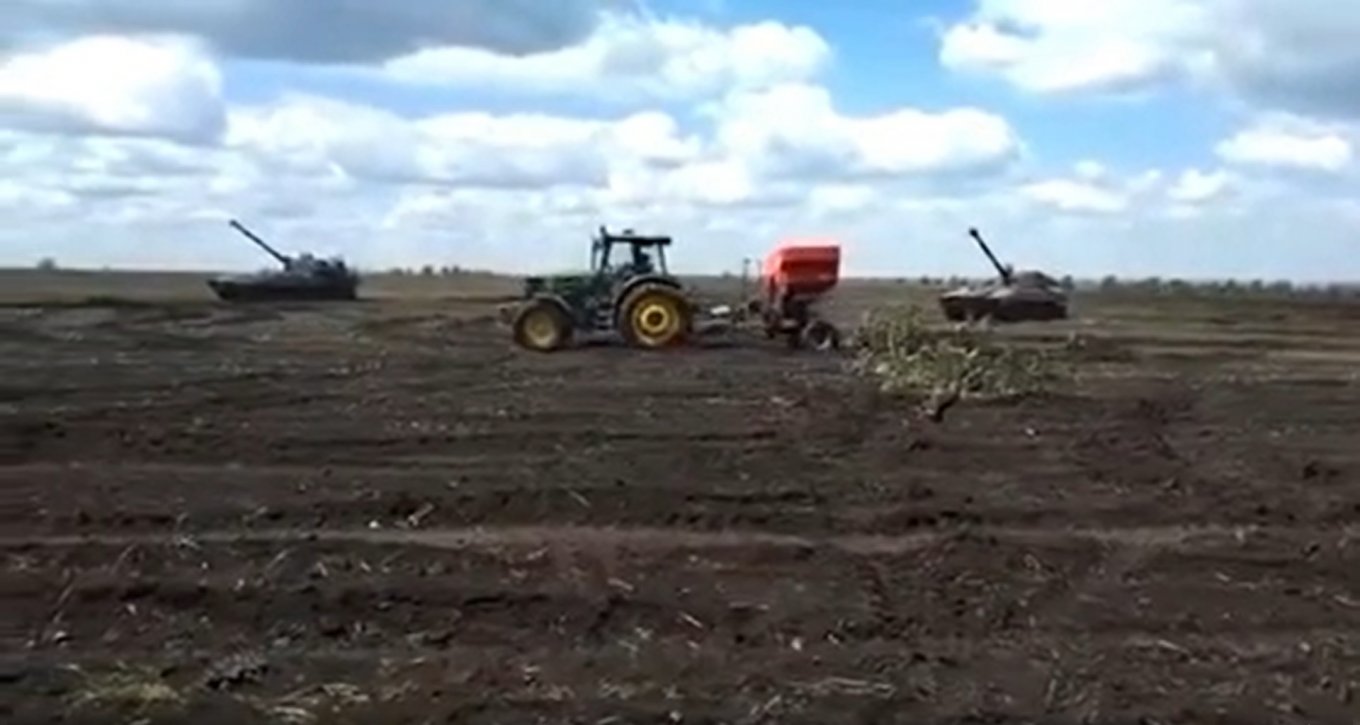 23:50 One more footage of russain equipment eliminated by Ukrainian Air Assault Forces
About 10 pieces of russian armored equipment were destroyed today by the 80 Air Assault Brigade's units, as brigade's press center wrote on Facebook. Two more tanks and an IFV were blown up by anti-tank calculation units with "Stugna-P" missiles.
23:26 Two russian drones downed with Polish "Pioruns"
Air Assualt Forces Command has published a video showing paratroopers taking down two russian reconnaissance drones. The missiles they used for that is the "Piorun" MANPADS, which were, by the way, supplied with the latest military aid package from Poland, as well as a few weeks before the russian invasion.
Air defense units of the 95th Air Assault Brigade and Territorial Defense Forces in a well-coordinated effort managed to shoot down two "Orlan-10" UAVs. Here's the video:
22:50 Russia "lost its appetite towards negotiations" – MoF Kuleba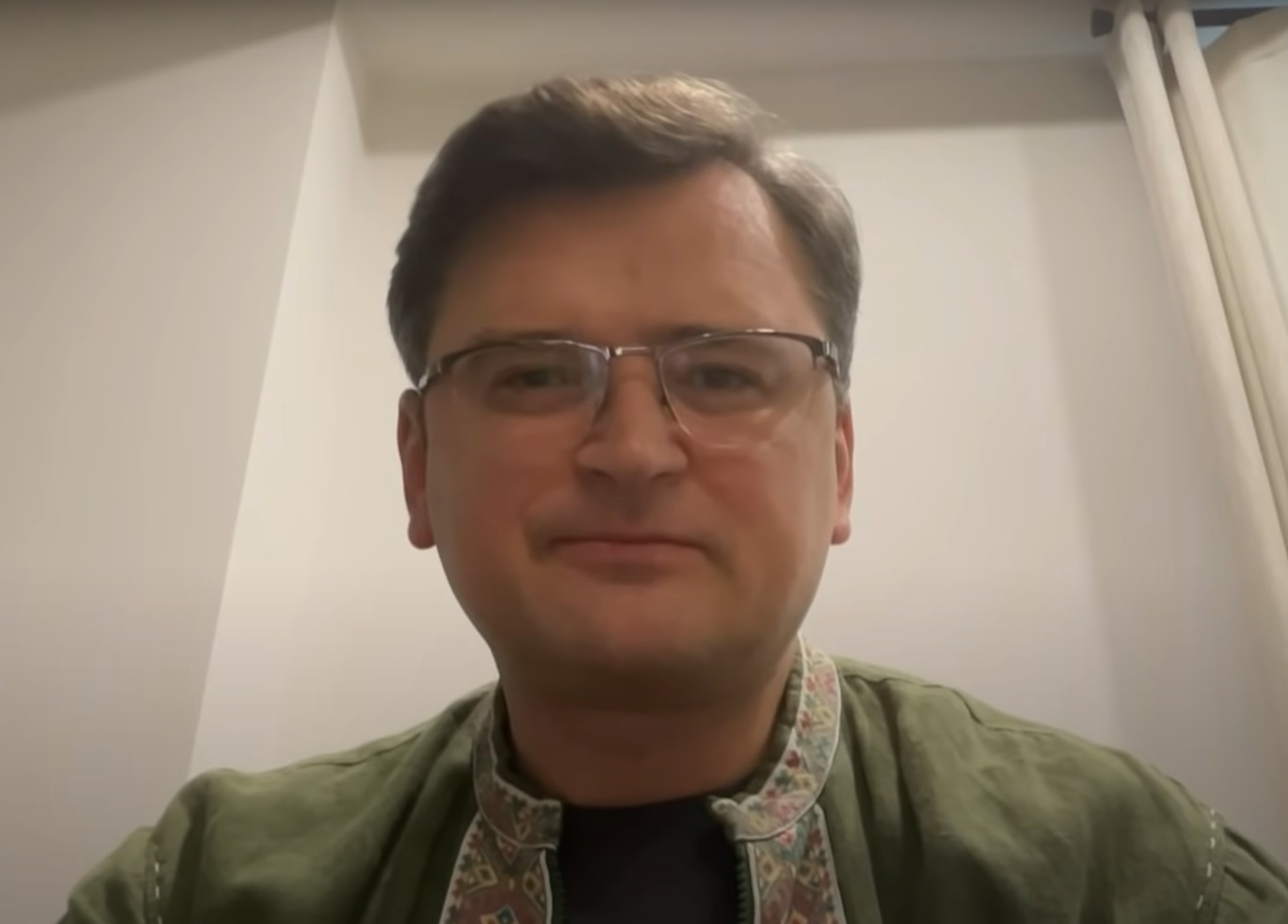 The russian federation chose war, not negotiations, stated Dmytro Kuleba, Minister of Foreign Affairs of Ukraine, on air of the Ukrainian TV marathon. He said, there was no a certain moment when the peace talks between Ukraine and russia stopped – after the confirmation from Mykhailo Podoliak, member of the negotiation group, that the talks are on pause.
Kuleba noted there is a direct relationship: the more aggressive russia is on the frontlines, the less interested it was in negotiations:
"The talks were like a match. First, you light a match – it burns brightly, strongly. Then the more it burns, the smaller it becomes. And in the end, it disappears, leaving only a charred match, which is thrown to the ground and rubbed with a foot," he said.
22:37 The Mariupol garrison command stays on the territory of Azovstal
The commanders of the units defending Mariupol are currently still at Azovstal – despite the ongoing process of extraction of the Ukrainian troops to the occupied territories for further exchange. The information was revealed by the Deputy Commander of Azov Regiment Svyatoslav Palamar. A special operation is underway, he said without details.
"Thanks to the whole world and thanks to Ukraine for support. See ya," Palamar said.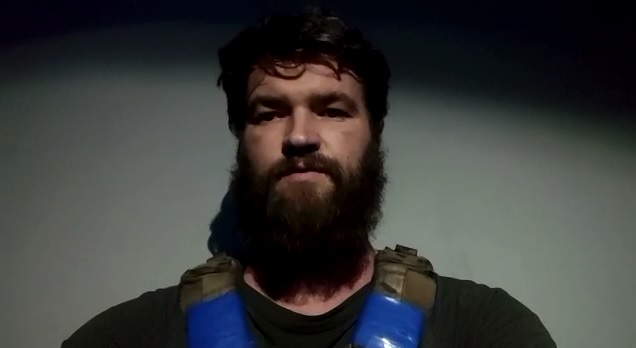 22:14 G7 will provide $18,4 billion for Ukraine's state budget needs
The Group of Seven agreed on Thursday to provide Ukraine with $18.4 billion to pay its bills, Reuters reports. Following the G7 finance leaders' meeting in Germany, U.S. Treasury Secretary Janet Yellen told reporters that "the message was, 'We stand behind Ukraine. We're going to pull together with the resources that they need to get through this.'"
The $18.4 billion in budget support will help Ukraine close its funding gap and continue to provide basic services to the Ukrainian people, said the communique of the meeting, according to Stratcom Centre.
Prime Minister of Ukraine who took part in the event, said the support will speed up Ukraine's victory and is "as important as the weapons you provide".
"Russia on war with not only Ukraine but the whole civilized world," Shmyhal said on Telegram. "Thus the victory of Ukraine will be our common victory."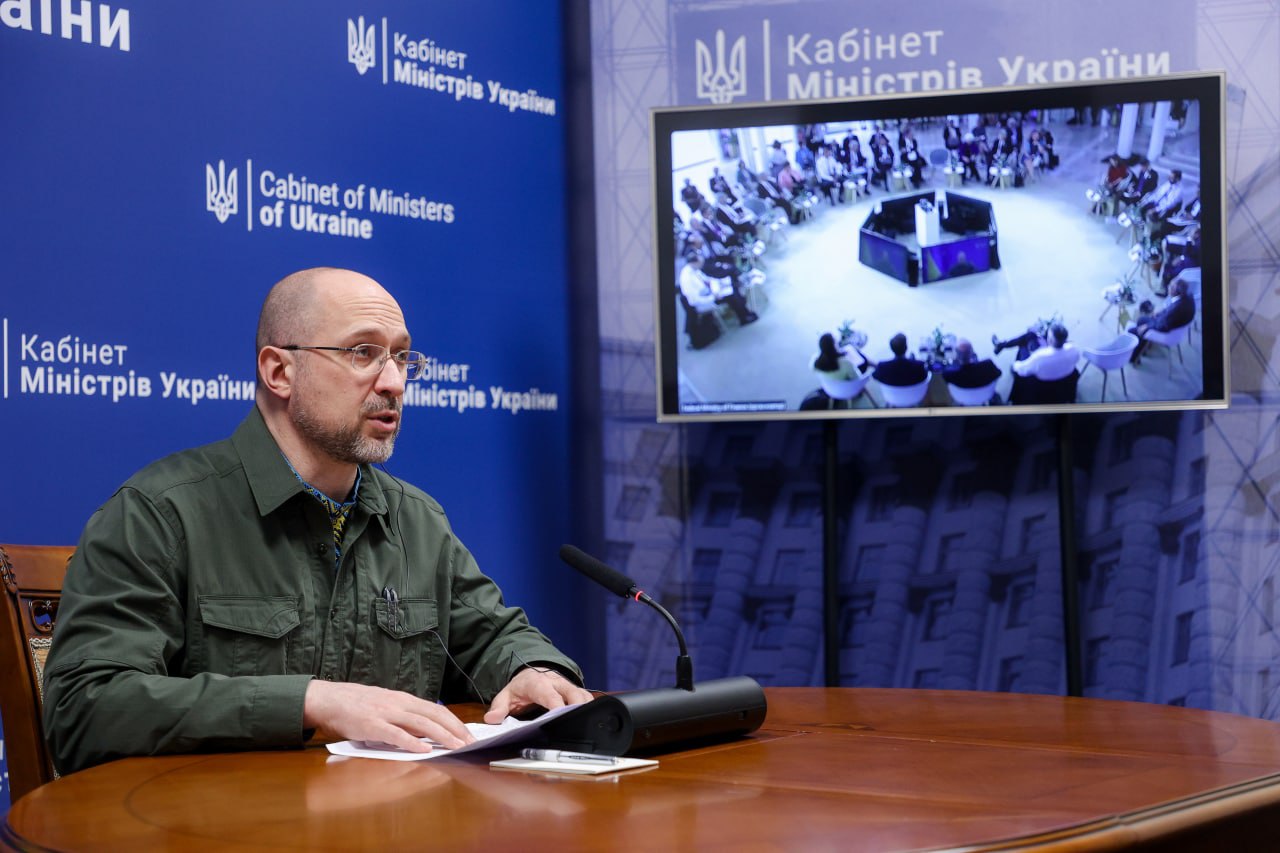 21:45 Ukrainian Forces have liberated 23 settlements from russian occupation since May 5
Brigadier General Oleksii Hromov, a senior official at the Ukrainian General Staff, shared this information during his briefing at Media Center Ukraine. Russians try to prevent Ukrainian troops from advancing by shelling Chernihiv and Sumy regions of northern Ukraine. These actions are aimed to divert our forces from core combat areas.
The main goal of russians is unchanged, Hromov said, – to reach the administrative boundaries of Donetsk and Luhansk regions, the so-called Donbas. Defense Express reminds that those are the claimed "borders" of russian puppet states in eastern Ukraine, the "DPR" and "LPR".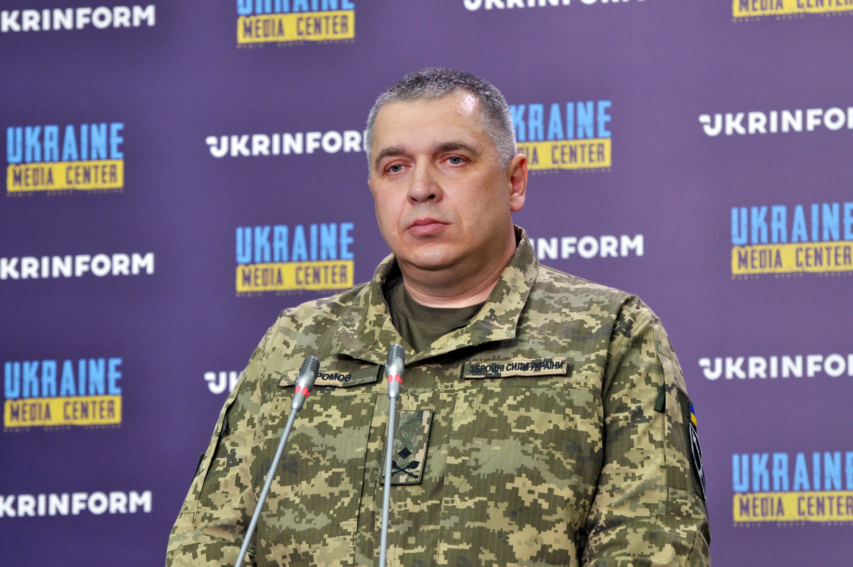 21:23 Russians shell Ukrainian positions with artillery and launch multiple unsuccessful assaults – General Staff report
Another operational report on the situation from the General Staff of the Armed Forces of Ukraine mainly focuses on russian attempts to launch artillery, mortar fire and airstrikes on Ukrainian defensive positions to support assault operations.
At the same time, russians are forced to defend in the Slobozhansky direction. They try to maintain the occupied positions and prevent Ukrainian troops from advancing into the temporarily occupied territory. In some areas, the occupiers tried to conduct unsuccessful counterattacks in order to reclaim lost positions.
More details: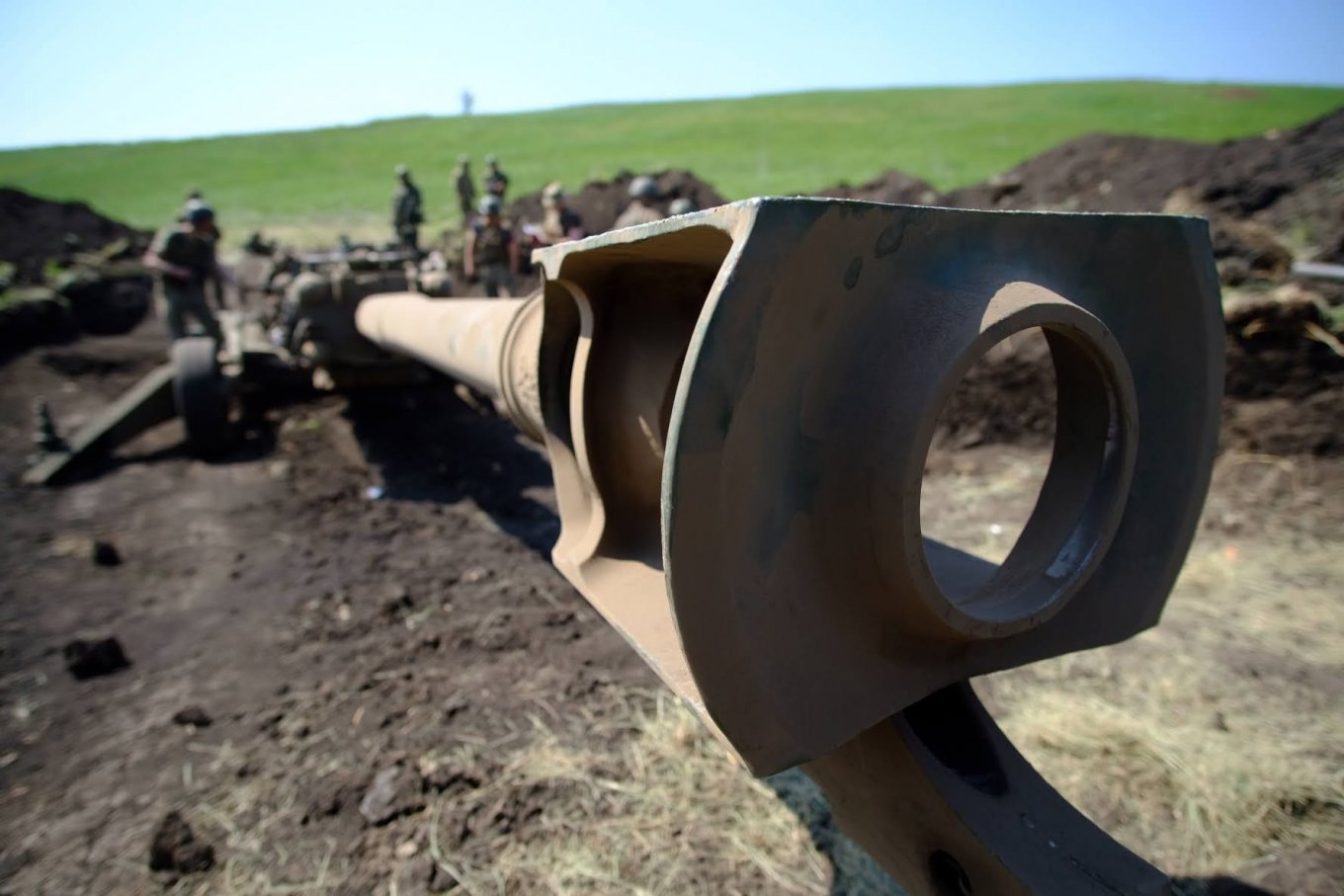 20:31 Czech artillery in action in Ukraine
152mm DANA self-propelled howitzers destroy the russian occupiers on Ukrainian frontlines, as follows from the video posted by a local Telegram channel.
More information on the topic: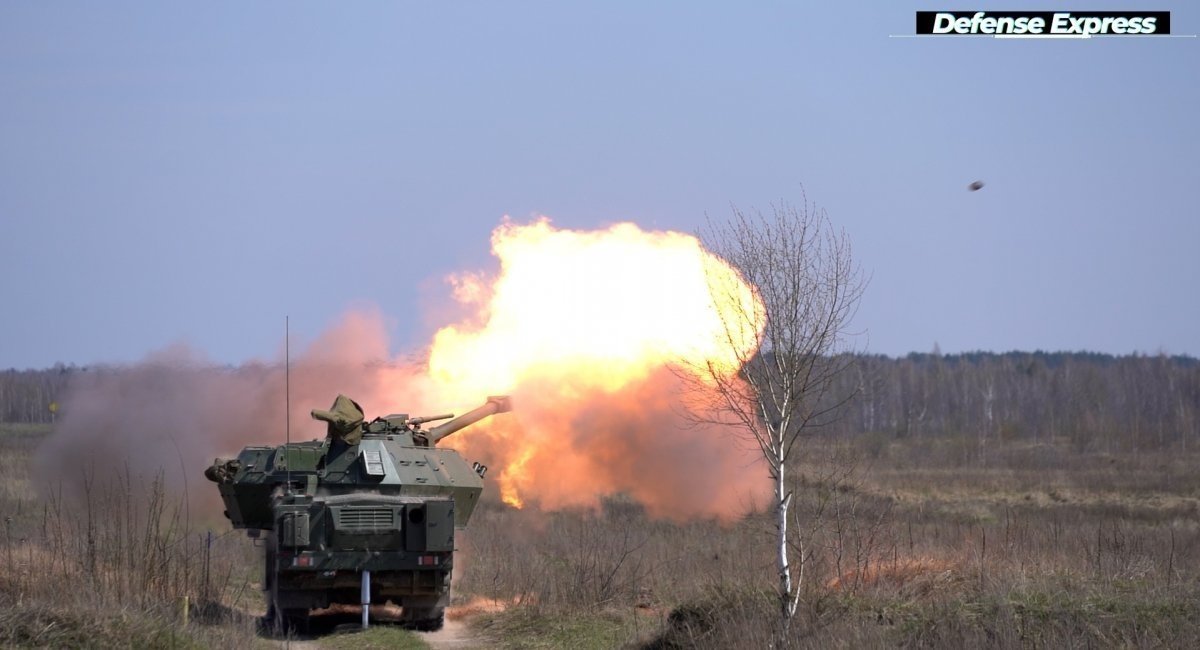 20:05 US Congress passes the $40 billion in military aid to Ukraine
The upper body of the US parliament has passed the bill on the provision of additional 40 billion USD in military support for Ukraine, Defense Express reports referring to the Senate's periodical press. Now the bill only needs to be signed by President Joe Biden to enter into force.
The decision comes through after the adoption of the Lend-Lease Act on May 9 which allows Ukraine to faster and easier receive weapons and other military equipment from the United States.
19:25 UK Ministry of Defense published an update on russian invasion
The following map shows the scale of russian invasion of Ukraine, as well as the assessed major axis of the invading forces' offensive and the Ukrainian counter-offense.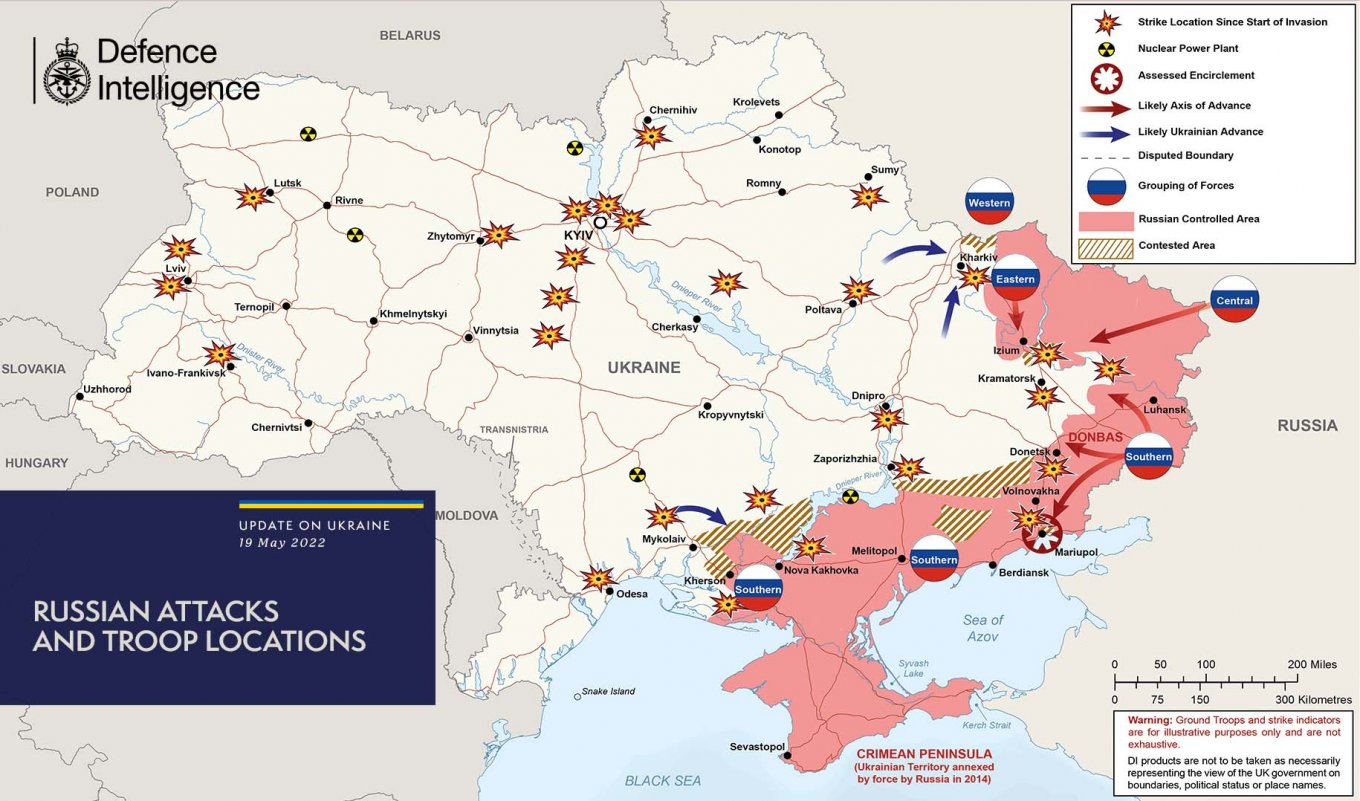 19:06 "A counteroffensive is a much more difficult task" – MP Venislavskyi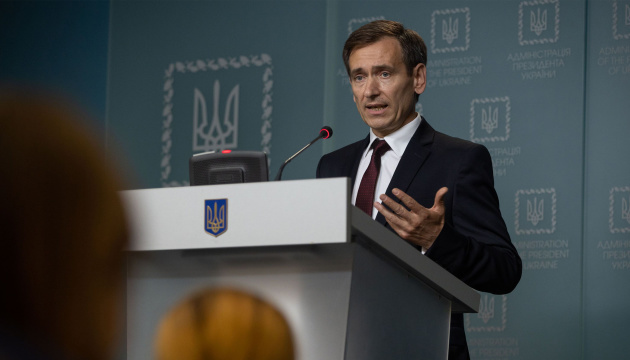 The commentary follows and accompanies the proposed extension of martial law for another 90 days. Member of Verkhovna Rada Committee on National Security, Defense and Intelligence, MP Fedir Venislavskyi, Ukrinform reports. Being a President's Envoy to the Constitutional Court, he backs the decision of President Zelensky to extend martial law for three more months because, according to him, any counteroffensive requires more time than defensive action.
"Since February 24, we have prolonged the martial law period twice. The enemy has focused on building up fortifications in the temporarily occupied territories. A counteroffensive is a much more difficult task than carrying on with the defense. Therefore, we must understand that we will hardly be able to liberate the entire territory of Ukraine within the next month," Venislavskyi said.
Earlier on May 10 Minister of Foreign Affairs of Ukraine Dmytro Kuleba said to Financial Times Ukraine will seek military victory over russia in this war and liberation of all occupied territories in that case.
"In the first months of the war, the victory for us looked like the withdrawal of Russian troops to the positions they held until February 24 and retribution for the damage. Now, if we are strong enough on the military front and win the battle for Donbas, which will be crucial for the further dynamics of the war, of course, victory for us in this war will be the liberation of the rest of our territories," he said.
19:00 Deputy Chief of the Main Operations Department of the General Staff of the Armed Forces of Ukraine, Brigadier General Oleksii Hromov said during a briefing at the Ukraine-Ukrinform Media Center, that russian invaders have launched 63 missile strikes on Ukraine since May 10, targeting civilian and military infrastructure in six regions where are no active firefights underway.
"Since May 10, the Armed Forces of the Russian Federation have launched a total of 63 missile strikes," Hromov said.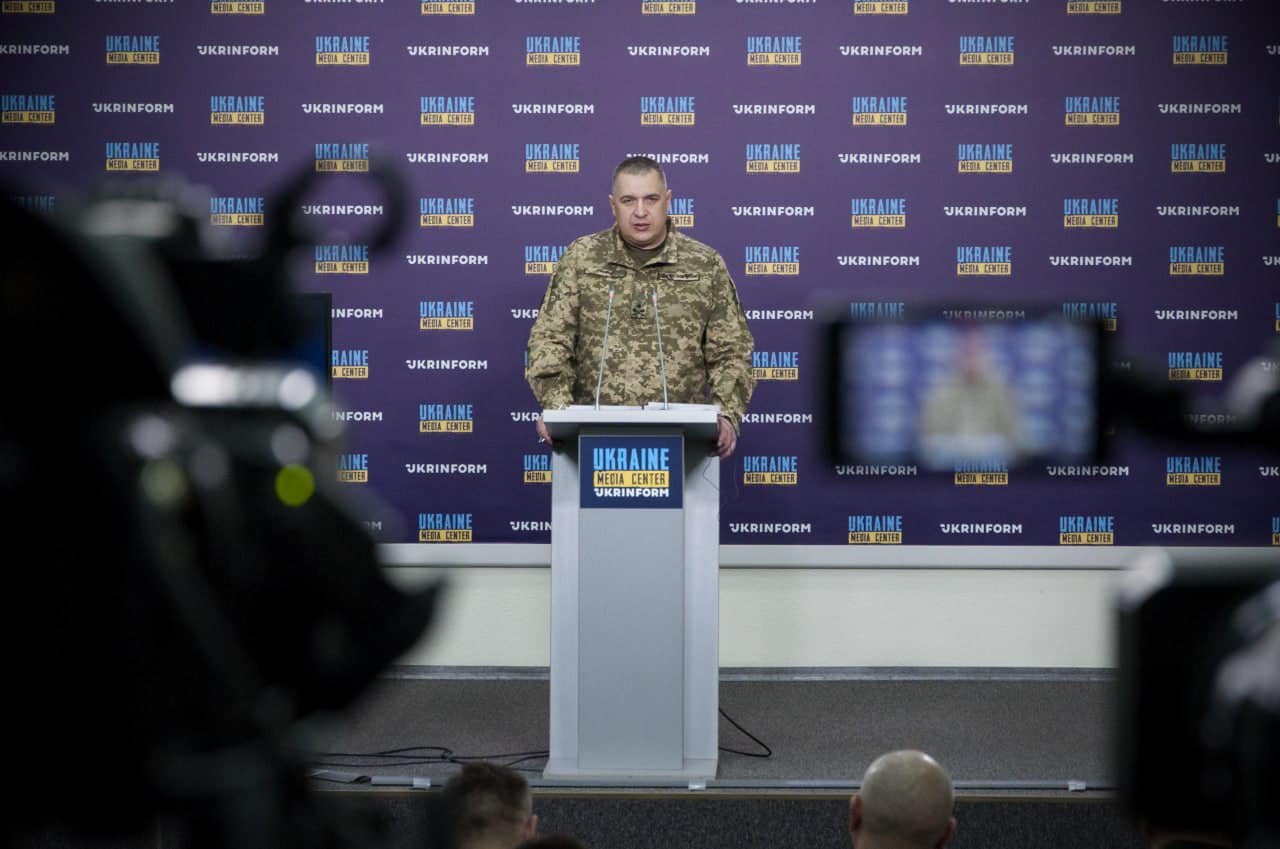 He added that the main targets were civilian and military infrastructure facilities in Lviv, Khmelnytsky, Chernihiv, Sumy, Odesa, and Mykolayiv regions.
The Brigadier General stressed that there are no firefights taking place in these regions.
Find more details on the theme in a publication by Defense Express:
18:50 Russian invaders are trying to cut off the Luhansk region from other Ukrainian regions by seizing control of the Lysychansk - Bakhmut highway.
That's according to the head of the Luhansk Regional Military Administration, Serhiy Haidai, who spoke via Telegram.
"Unfortunately, the situation is getting worse. Because the enemy amassed all its forces in order to either take Sievierodonetsk or cut the Lysychansk-Bakhmut route. And it's not just in the area of Popasna or Bilohorivka. They are already trying to cut the route near Bakhmut in order to make it impossible to evacuate people and thwart humanitarian deliveries," said the head of the region.
He noted that in Sievierodonetsk, the Russian army is pummeling all local infrastructure. "They are already finishing off infrastructure related to water and electricity supplies. They just want to destroy the city," Haidai said.
Find more details on the theme in a publication by Defense Express:
18:33 On Thursday Europarliament adopted the resolution on the EU to take all necessary action in international proceedings and courts to support the prosecution of the Russian and Belarussian regimes for war crimes, crimes against humanity, genocide and aggression. These investigations and consequent prosecutions should also apply to all Russian armed forces personnel and government officials involved in war crimes, MEPs ask.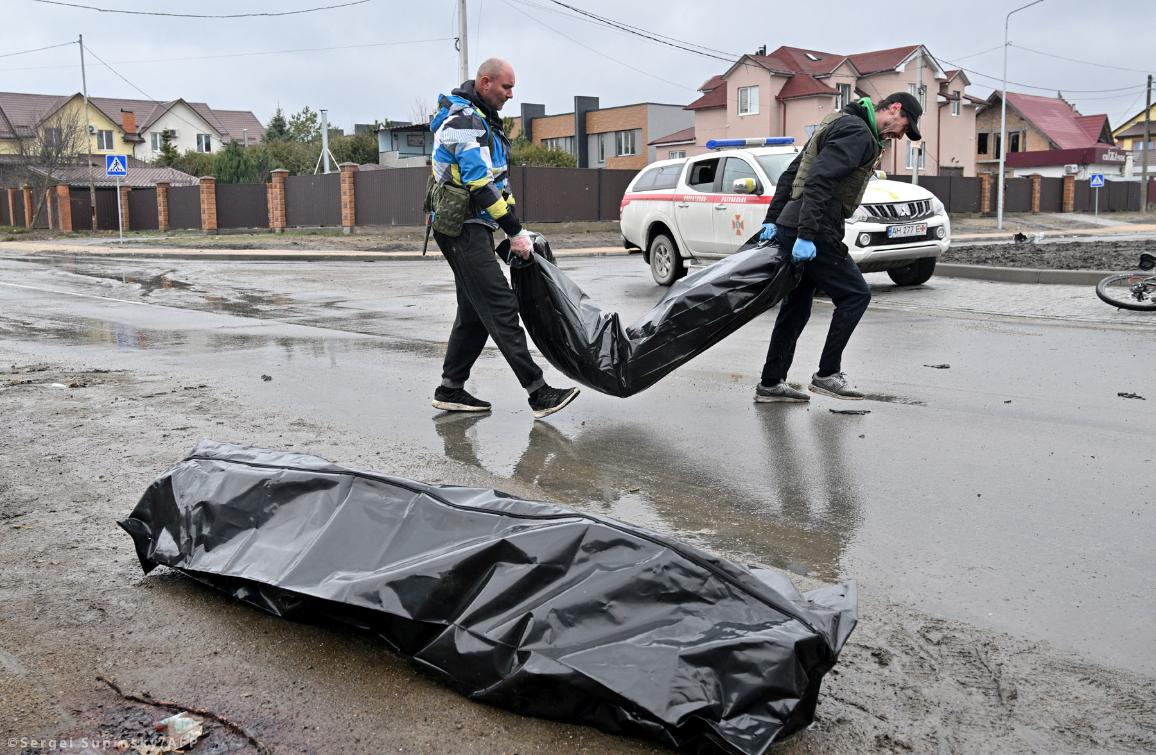 The resolution on the fight against impunity for war crimes in Ukraine was adopted by show of hands.
Minister for Foregien affairs Dmytro Kuleba grateful to members of Europarlament for this desition
18:10 In Sievierodonetsk, 12 people were killed and more than 40 were injured in the artillery shelling of the occupiers.
"For the most part, these are targeted hits on residential buildings. Data on the dead and injured are still being clarified, as it is impossible to inspect the area under fire," said Serhiy Haidai, head of the Luhansk Oblast State Administration.
Find more details on the theme in a publication by Defense Express:
17:42 Oleh Syniehubov, head of the Kharkiv Regional Military Administration said in an interview with Fokus, that the "mobilization" campaign that the invaders launched in the temporarily captured city of Izium, Kharkiv region, has failed at its core.
"We have information that they tried to do it (forcibly mobilize people - ed.), but, in fact, it was a failure. That is, they actually offered people to either flee Izium for Russia or join their armed forces. They gave people a choice. There is no information that anyone at all has volunteered to join the Russian military," Syniehubov said.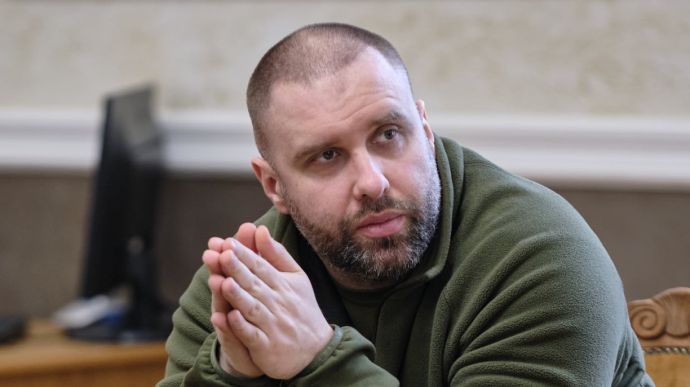 17:20 British Prime Minister Boris Johnson and Ukrainian President Volodymyr Zelensky spoke Thursday, discussing military support and global food security, a Downing Street spokesperson said in a statement.
"The leaders discussed progress in negotiations and agreed to step up work with allies, including the US, France and Germany, to define the longer-term security architecture for Ukraine," the spokesperson said.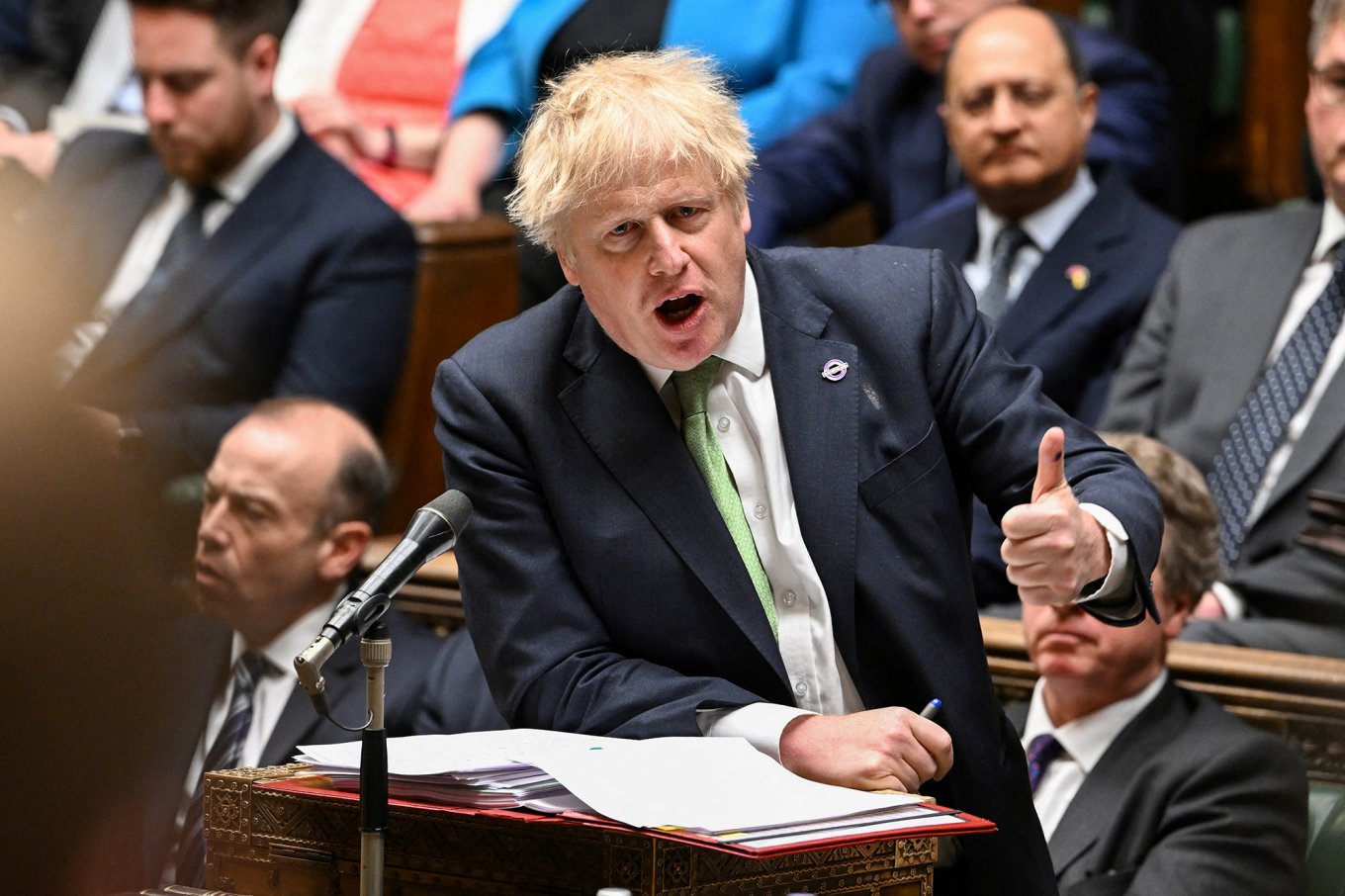 In the call with Zelensky, Johnson raised concerns "about the growing global fallout from Russia's illegal invasion and President Putin's craven and reckless blockade of Ukraine's Black Sea ports, including rising food prices in developing countries," according to the statement.
Earlier Thursday, the World Food Programme Executive Director David Beasley said that a "failure to open the ports will be a declaration of war on global food security," bringing millions of people to the brink of starvation.
Johnson "set out the support flowing to Ukraine's defence, including long-range artillery, shore-to-ship missiles and unmanned drones," following the UK's decision to provide an additional 1.3 billion euros in military support to Ukraine earlier this month.
16:43 Over the last two weeks, 23 settlements in Kharkiv direction have been liberated from Russian invaders. This was stated at a briefing at the Ukraine-Ukrinform Media Center by Brigadier General Oleksiy Hromov, Deputy Chief of the Main Operations Department of the General Staff.
"Since May 5, a total of 23 settlements in the Kharkiv direction have been liberated from Russian occupation. The enemy is trying to hold back the offensive of our forces. Russia doesn't stop shelling of Chernihiv and Sumy regions to divert our forces from the main directions," Hromov said.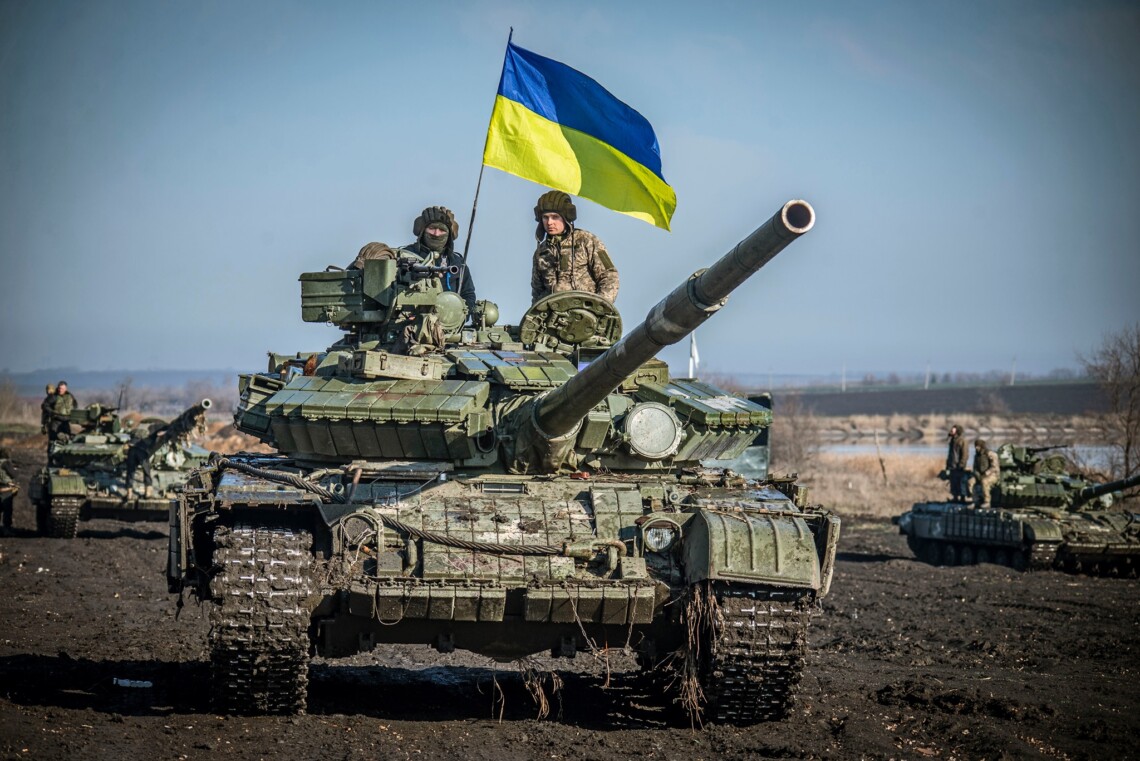 Find more details on the theme in a publication by Defense Express:
15:50 A video has appeared on social media showing the place where the Ukrainian army defeated the Russians while trying to cross the Seversky Donets River in the Luhansk region on May 11. On this day, the occupiers lost several hundreds of troops and more than 80 units of military equipment
Two or more Russian army battalions—potentially 100 vehicles and more than a thousand troops— on May 11 tried to cross a pontoon bridge spanning the Siverskyi Donets Riveron . But Ukrainian artillery caught them at the river bank—and destroyed them.
Find more details on the theme in a publication by Defense Express:
14:40 On May 19, the British government imposed sanctions on three Russian carriers - Aeroflot, Russia, and Ural Airlines.
These companies will no longer be able to sell their unused lucrative landings at UK airports, which will not allow Russia to earn around £ 50 million.
Find more details on the theme in a publication by Defense Express:
14:25 On May 18, the British Foreign, Commonwealth & Development Office sent GBP 5 million or more than UAH 182 million in equivalent to a special account opened by the National Bank of Ukraine (NBU) to support the Armed Forces of Ukraine, the NBU press service reported on Thursday.
According to the report, this is the largest amount received in support of the Armed Forces of Ukraine in one payment in foreign currency from foreign philanthropists since the beginning of the war with Russia.
It is indicated that to date, in general, almost UAH 16.8 billion in equivalent has been transferred to the special account of the National Bank to support the Armed Forces of Ukraine, including almost UAH 5.2 billion in equivalent received in foreign currency from abroad.
Find more details on the theme in a publication by Defense Express:
13:50 Soldiers of the 126th separate brigade of the Territorial Defense of Odesa and Ukrainian artillery destroyed enemy equipment, Operational Command "South" reported.
13:10 Russian occupiers have prepared a "press tour" for foreign media representatives from Western, Eastern and other countries and also for their own propaganda resources. What looks like an opportunity to disclose the true state of affairs actually makes international media accomplices of russian aggression. And here is why
Defense Intelligence of Ukraine warned on May 17, that a special event is organized by russian occupation "authorities". The "press-tour for foreign media", as they call it, is held on May 18–21, Interfax-Ukraine reports. The most important stage of this "large-scale political provocation", according to the Ukrainian defense ministry, is to show the ruined districts of Mariupol to the media representatives.
According to the data collected by intelligence, russians have already prepared for that: they brought fragments of Ukrainian ammunition collected from all occupied territories and transferred "local eyewitnesses" comprised of paid actors to tell the media about the "crimes" of the Mariupol garrison.
Ukraine's Ministry of culture urged all foreign media representatives to refrain from participating in "this theater of russian propaganda", especially in the temporarily occupied territories, and condemned the invaders' intentions to distort the real situation in Mariupol and other Ukrainian cities.
Find more details on the theme in a publication by Defense Express: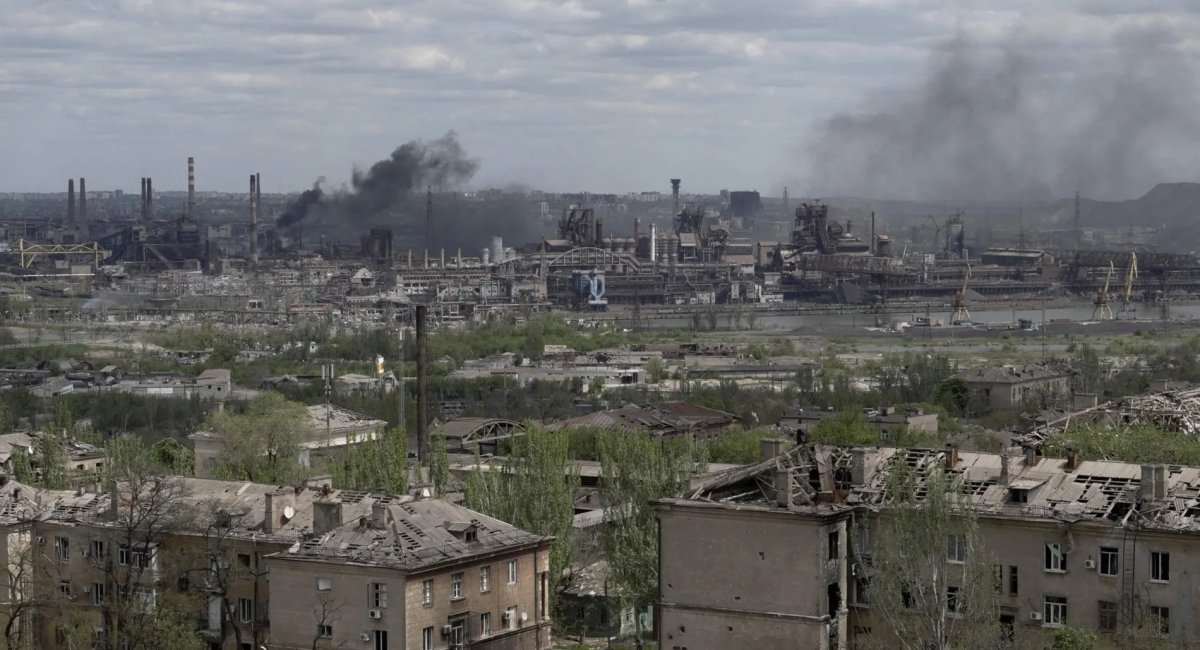 12:45 Invaders launch airstrike on Bakhmut.
In Donetsk region, Russian invaders launched another airstrike on Bakhmut town, hitting a five-story apartment block, a private house, and an administrative building.
Rescuers removed six people from the rubble. Their health condition is satisfactory.
"The shells hit a five-story apartment block, a private house, and an administrative building. Rescuers removed six people from the private house rubble. Their health condition is satisfactory. The entire entrance of the five-story block was destroyed, but, according to preliminary information, no one was injured," Head of the Donetsk Regional Military Administration Pavlo Kyrylenko posted on Telegram, Ukrinform reports.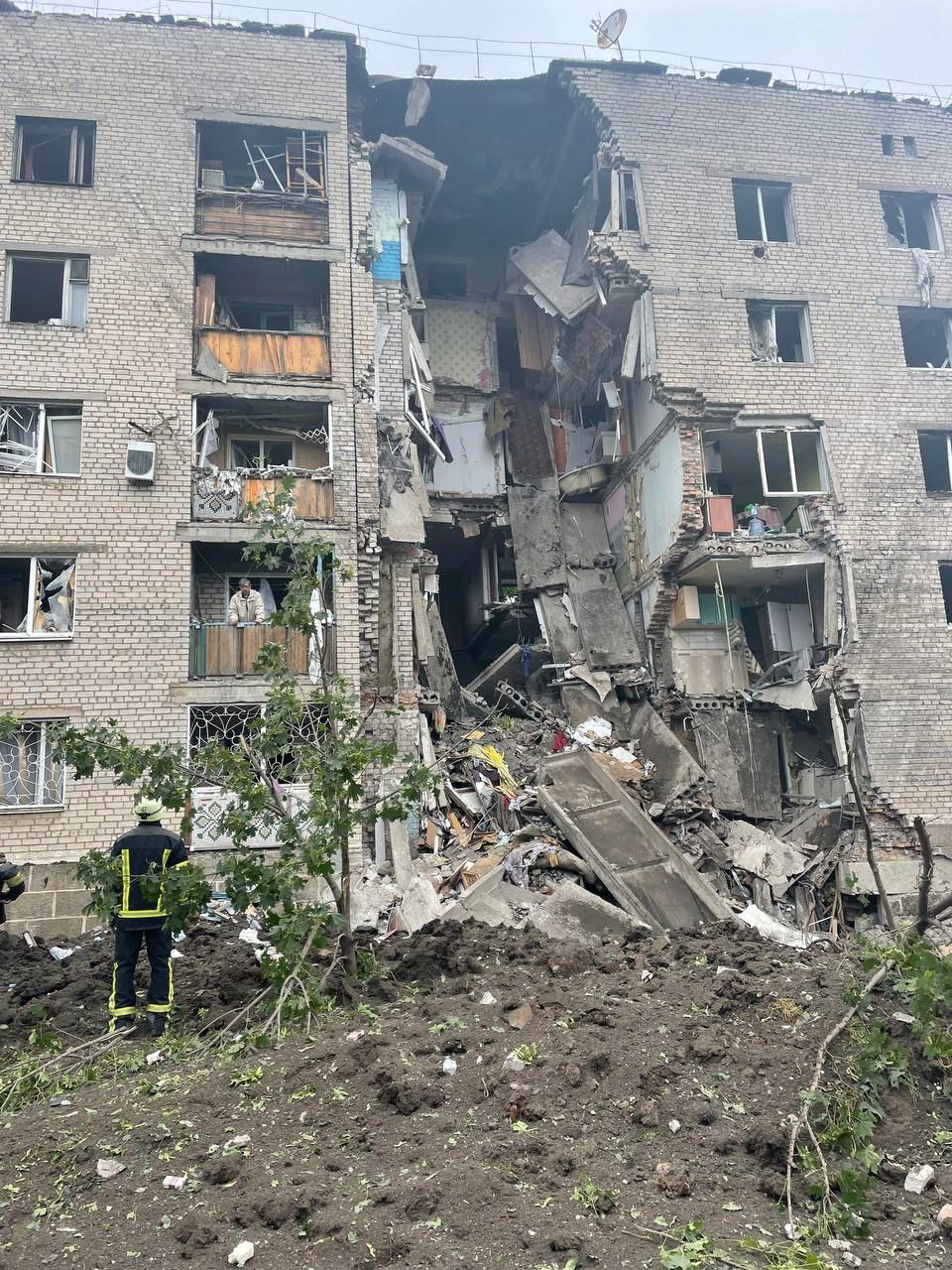 He noted that the Russians continued to shell civilians, but timely evacuation saved hundreds of lives. Of Bakhmut's 73,000 residents, just over 20,000 remain in the town, diminishing the potential number of casualties the enemy expects.
"Once again, I ask everyone, who has an opportunity, to leave Donetsk region. Now there are no absolutely safe places in Donetsk region. Evacuation saves lives!" Kyrylenko stressed.
12:20 US Senate to vote on $40 billion Ukraine aid on May 19.
The vote will take place at 11:30 a.m. EST (06:30 p.m. in Kyiv), according to the U.S. Senate Periodical Press Gallery, The Kyiv Independent reports
The package includes military, economic, and humanitarian aid. The House of Representatives, the lower house of the U.S. Congress, earlier voted in favor of the package. If approved by the Senate, the bill is expected to be signed into law by U.S. President Joe Biden.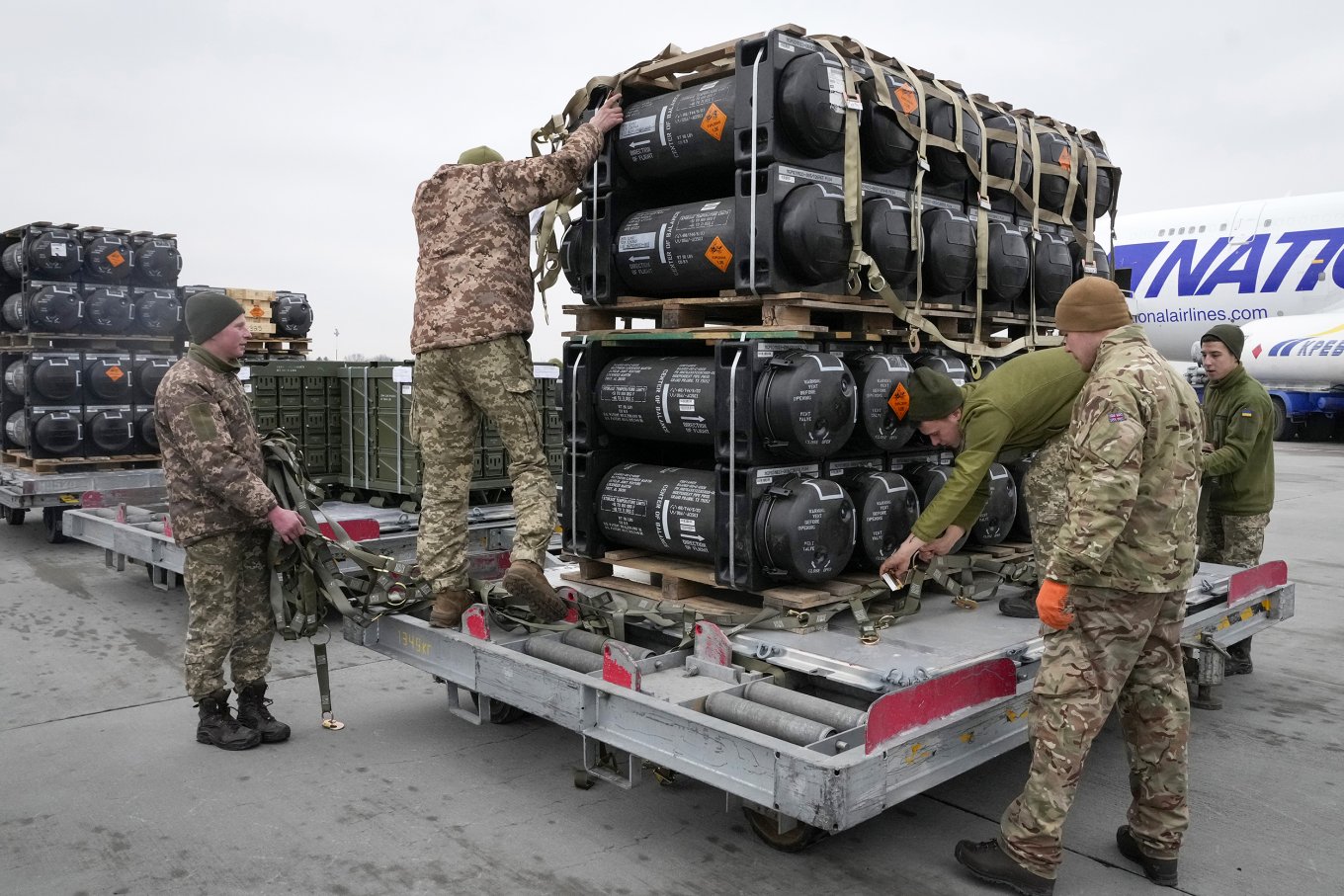 11:40 Pentagon: Russia's ambitions in Ukraine now modest due to Ukrainian resistance.
Russian commanders, stymied by Ukrainian resistance and organizational problems, have shifted toward smaller unit attacks on the battlefield in Ukraine.
That's according to The Washington Post, Ukrinform reports.
A U.S. defense official said this could be a sign that Russia's ambitions have become modest even on a tactical scale.
Commanders have typically used battalion tactical troops, which number several hundred soldiers, to maneuver around the battlefield. But the sustained fighting in the Donbas region of eastern Ukraine and stalled Russian offensives have spun off smaller Russian units, the official said.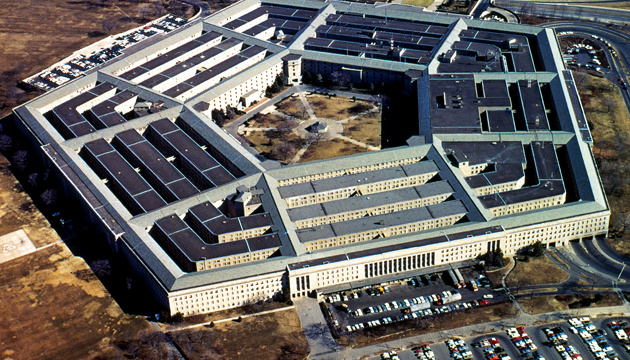 Army companies, which number between a few dozen and about 100 soldiers, have sometimes led attacks, the official said.
These smaller units have also scaled down their objectives, focusing on certain towns, villages and even crossroads, the official said.
At the same time, other Russian tactics have not changed, such as artillery bombardment followed by assaults of ground troops, which has been less effective because they don't always maneuver in tandem with support from tanks and other units.
11:05 The General Staff of the Armed Forces of Ukraine has published the new summary of total combat losses of the enemy from 24.02 to 19.05.
According to the report, russians are facing non-stop military losses on Ukrainian soil. About 28500 agressor's troops eliminated, 928 air targets (excluding cruise missiles) of invaders were shot down, thousands of tanks, armored vehicles and tracks were destroyed by defenders of Ukraine.
Find more details on the current russias combat losses in Ukraine-russia war as well as an infographic by Defense Express in a publication: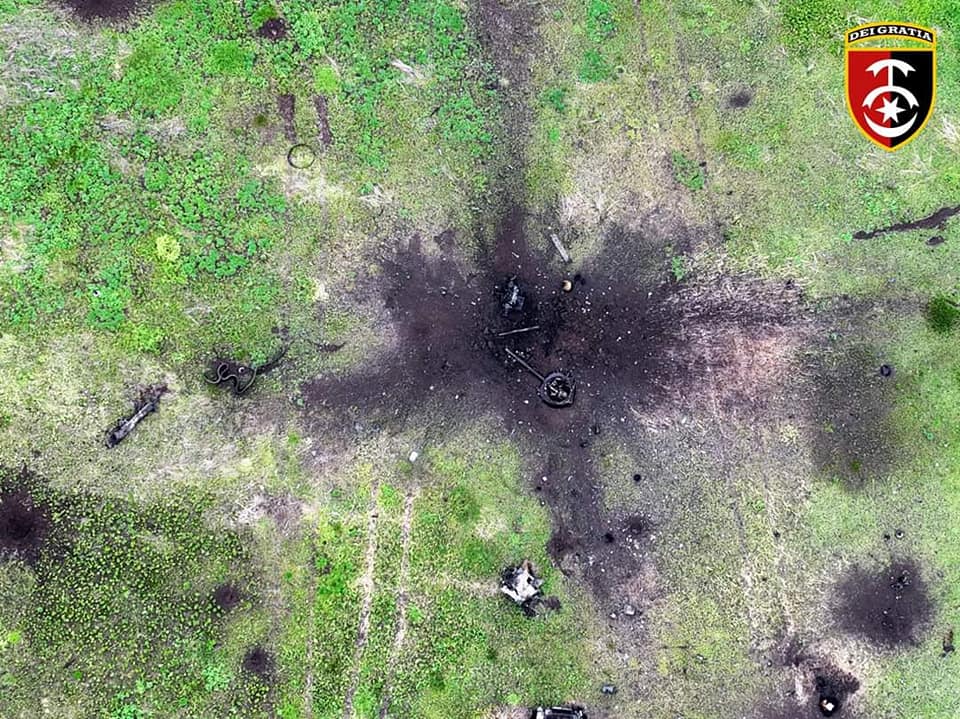 10:35 The UK Ministry of Defense: 'Сulture of cover-ups and scapegoating' impacting Russian military efforts.
The UK's ministry of defence has issued its daily public intelligence briefing on the situation with Russia and Ukraine, and this morning it is concentrating on the situation within Russia's military, The Guardian reports.
The ministry claims that Lieutenant General Serhiy Kisel has been suspended for failing to capture Kharkiv and Vice Admiral Igor Osipov has been suspended from commanding the Black Sea Fleet. It says: "A culture of cover-ups and scapegoating is probably prevalent within the Russian military and security system. Many officials involved in the invasion of Ukraine will likely be increasingly distracted by efforts to avoid personal culpability for Russia's operational set-backs."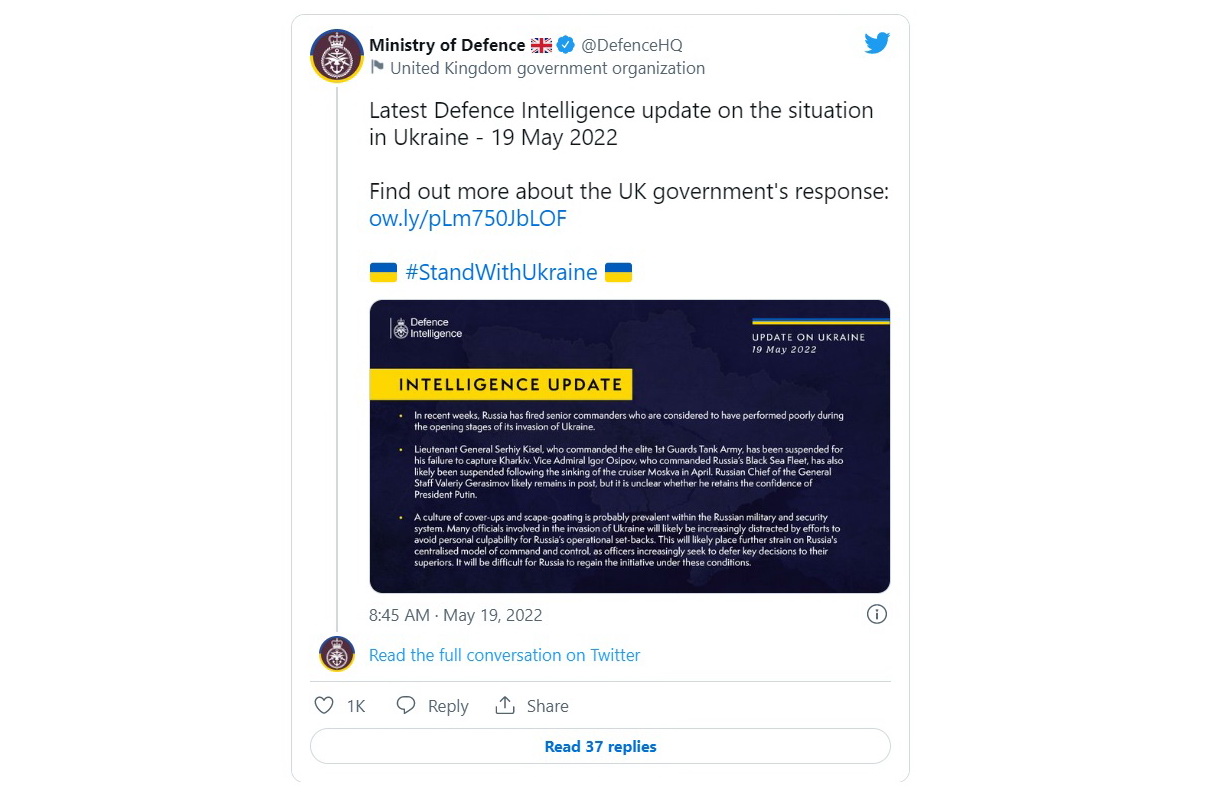 10:10 Ukraine's Prosecutor General's Office: Some 231 children die in Ukraine due to armed aggression of Russia, 427 children injured.
Ukraine as a result of the full-scale armed aggression of the Russian Federation 658 children were injured in, as of the morning of May 19. The official number of dead children was 231 people, the number of injured was 427, the Prosecutor General's Office reports.
These figures are not final, as work is underway to establish them in areas of active hostilities, in temporarily occupied and liberated territories, the message released on Thursday morning says.
Children suffered the most in in Donetsk region – 144, Kyiv region – 116, Kharkiv region – 100, Chernihiv region – 68, Kherson region – 48, Luhansk region – 47, Mykolaiv region – 44, Zaporizhzhia region – 28, Sumy region – 17, Kyiv city – 16, Zhytomyr region – 15.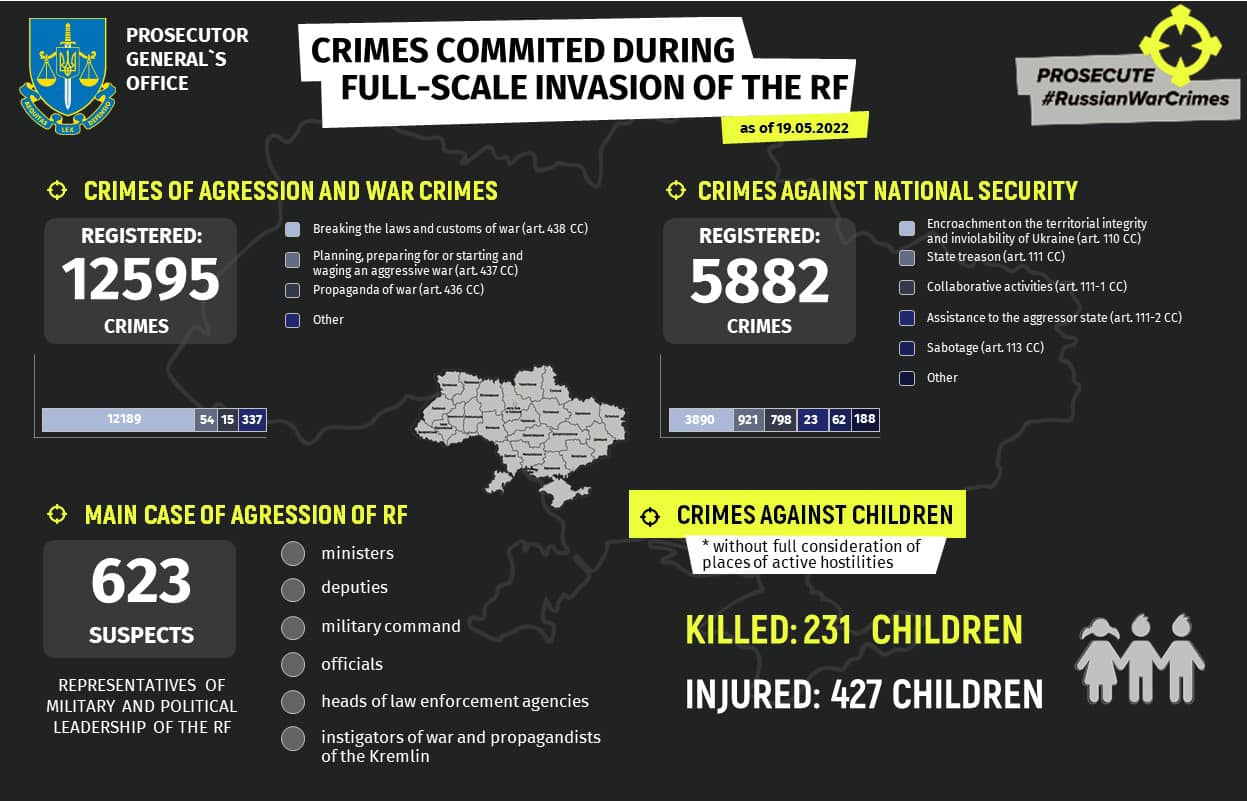 On May 17, children aged 9, 12 and 17 were seriously injured by a missile attack on a residential building in Bakhmut, Donetsk region. On May 18, rescuers found the bodies of a woman and a two-year-old child under the rubble of the destroyed house.
Reports also emerged of the death of a 17-year-old girl in Polohy, Zaporizhzhia region, after Russian troops shelled civilian infrastructure.
On May 16, eight people, including a five-year-old girl, were injured in a mine explosion on a highway in the Mykolaiv region.
A total of 1,828 educational institutions have been damaged in bombing and shelling of Ukrainian cities, towns, and villages by the armed forces of the Russian Federation. Of them, 171 are completely destroyed.
09:35 The General Staff of the Armed Forces of Ukraine has released an operational update on the state of warfare as of 06.00 on May 19, 2022.
According to Ukraine's General Staff operational report, The enemy does not stop conducting offensive operations in the Eastern Operational Zone. The main focus of the enemy is on the Donetsk direction.
In the absence of mobilization resources in the temporarily occupied territories of Donetsk oblast, the occupation military command plans to involve students of higher educational institutions in hostilities.
Find more details on the theme in a publication by Defense Express:
Ukraine's General Staff Operational Report: Occupation Military Command Plans to Use Students as Soldiers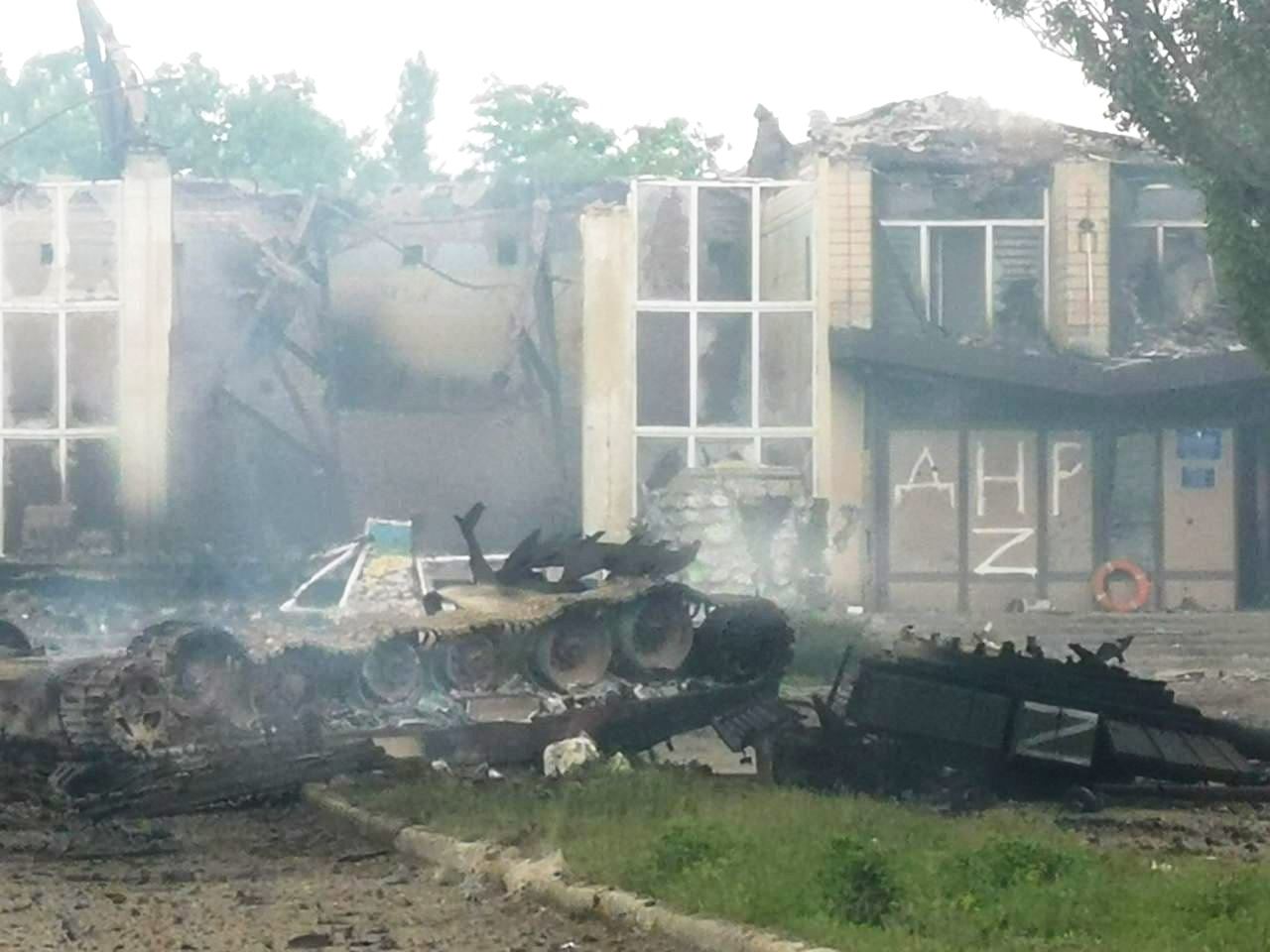 09:20 Ukraine's Defense Forsec hits 90 enemy targets in southern Ukraine over past day.
The Ukrainian army hit 90 enemy targets in southern Ukraine on May 18, including two self-propelled howitzers, armored vehicles and manpower.
The Operational Command South said this in a Facebook post, Ukrinform reports.
"Our missile and artillery units, assisted by aircraft, hit 90 targets at enemy positions today [May 18]. As a result, 20 Rushists [Russian fascists], two self-propelled artillery units, motor and armored vehicles were struck. The final losses are being clarified," the statement reads.
According to the statement, the enemy could not advance on the line of contact in the Kherson and Mykolaiv regions.
Two detachments of warships blocking Ukrainian ports and civilian shipping are continuing to maneuver in the Black Sea. More than 30 cruise missiles are ready for use on four warships.
08:40 Ukraine could retake Donbas, Crimea, NATO official believes.
NATO expects no significant gains for either side of the battlefield in Ukraine in coming weeks.
That's according to an alliance military official with knowledge of the intelligence, who spoke with CNN on Wednesday, Ukrinform reports.
"I think we'll be in a standstill for a while," the official said.
According to the official, the current NATO discussion is that the momentum has shifted significantly in favor of Ukraine and the debate within NATO circles is now over whether it is possible for Kyiv to retake Crimea and the Donbas territories seized by Russia and its proxy forces, respectively, in 2014.
"I think they could [retake Crimea and the Donbas], yes," the official said. "Not now, not soon, but if they can keep up the fight I think so."
"I do question if they actually should fight to get their territory back," referencing a potential backlash by the local population in some of those areas.
As Defense Express reported earlier Ukraine's Special Forces servicemen dispelled the myth that the russian army is able to use the railway for the offensive.
Find more details on the theme in a publication by Defense Express:
The Fighters of Special Operations Forces Blow Up a Strategic Bridge (Video)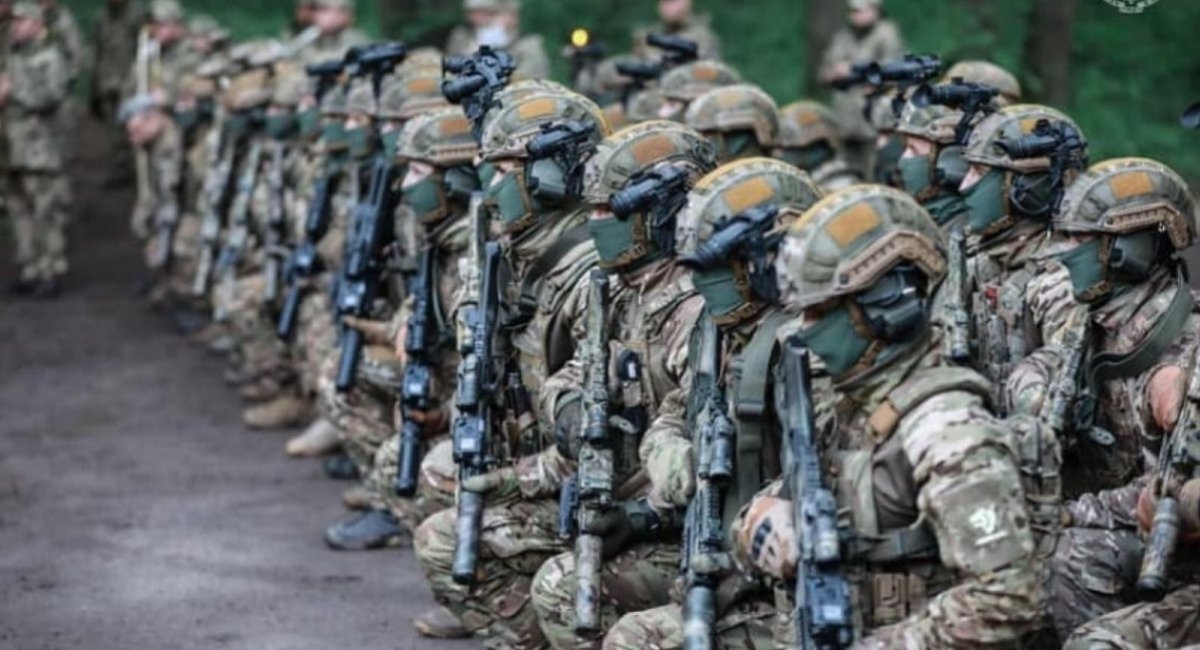 08:15 Ukraine's Air Force downs Russian Su-34, cruise missile, destroys 20 combat armored vehicles.
Over the past 24 hours, Ukraine's Air Force destroyed 20 units of Russian armored vehicles, as well as shot down a cruise missile and a Su-34 fighter-bomber.
This was announced on Facebook by the Ukrainian Air Force Command, Ukrinform reports.
"On May 18, Air Force strike aircraft under cover of fighter jets hit the area where enemy equipment had been amassed. According to tentative data, about 20 armored vehicles and ammunition stocks were destroyed and Russian manpower at the site was eliminated," the statement said.
Anti-aircraft missile units in Dnipropetrovsk region also downed a cruise missile, and in Kharkiv region – a Su-34 fighter-bomber. Radio intercepts show that the engine of the Russian warplane caught fire and the crew ejected.
Find more details on the theme in a publication by Defense Express:
Ukraine's Air Force Downs russian Su-34, Cruise Missile, Eliminates 20 Combat Armored Vehicles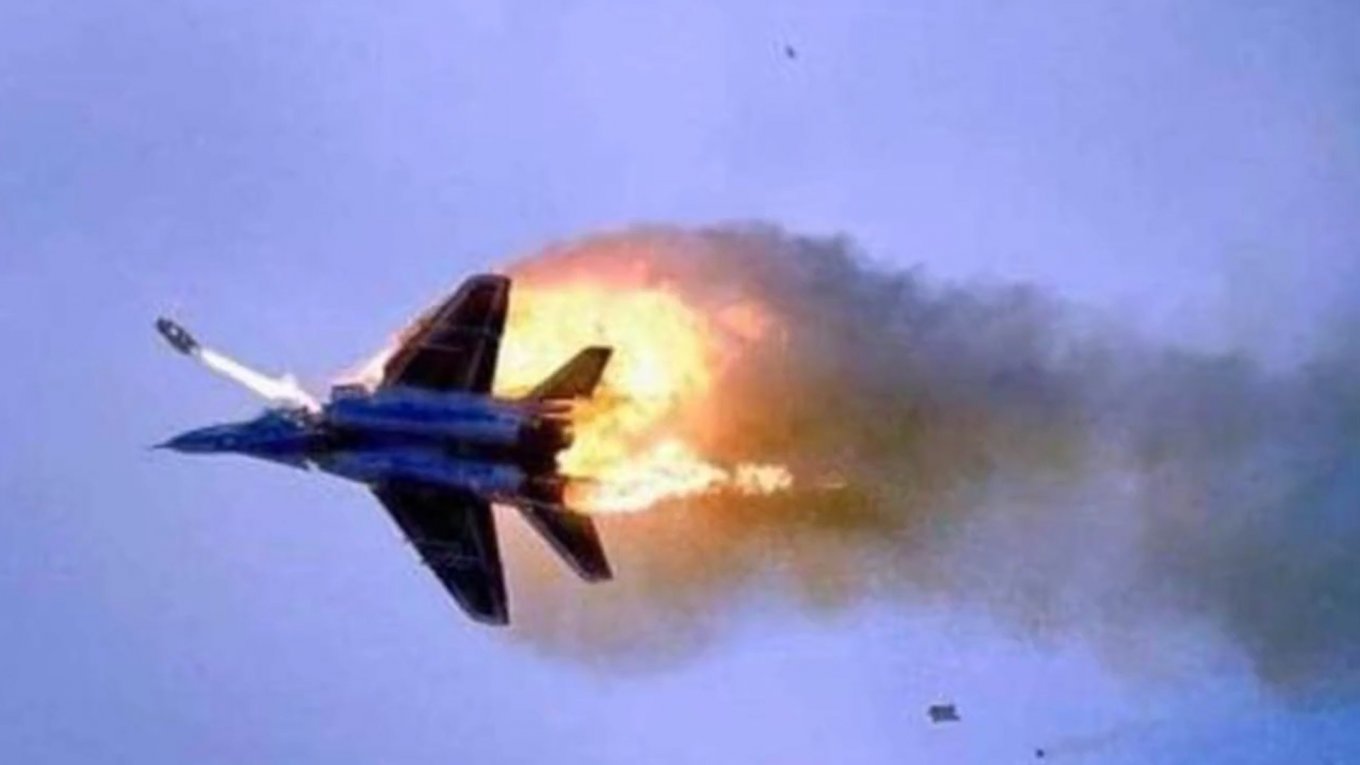 07: 40 President of Ukraine Volodymyr Zelensky: Russia's alleged 'laser' weapons indicate 'complete failure of the invasion.'
Russia said on May 18 that it is has deployed a new generation of lasers in Ukraine which can burn up drones. President Volodymyr Zelensky mockingly compared Russia's claims to the "wonder weapons" Nazi Germany presented in an attempt to avoid losing World War II, The Kyiv Independent reports citing Reuters.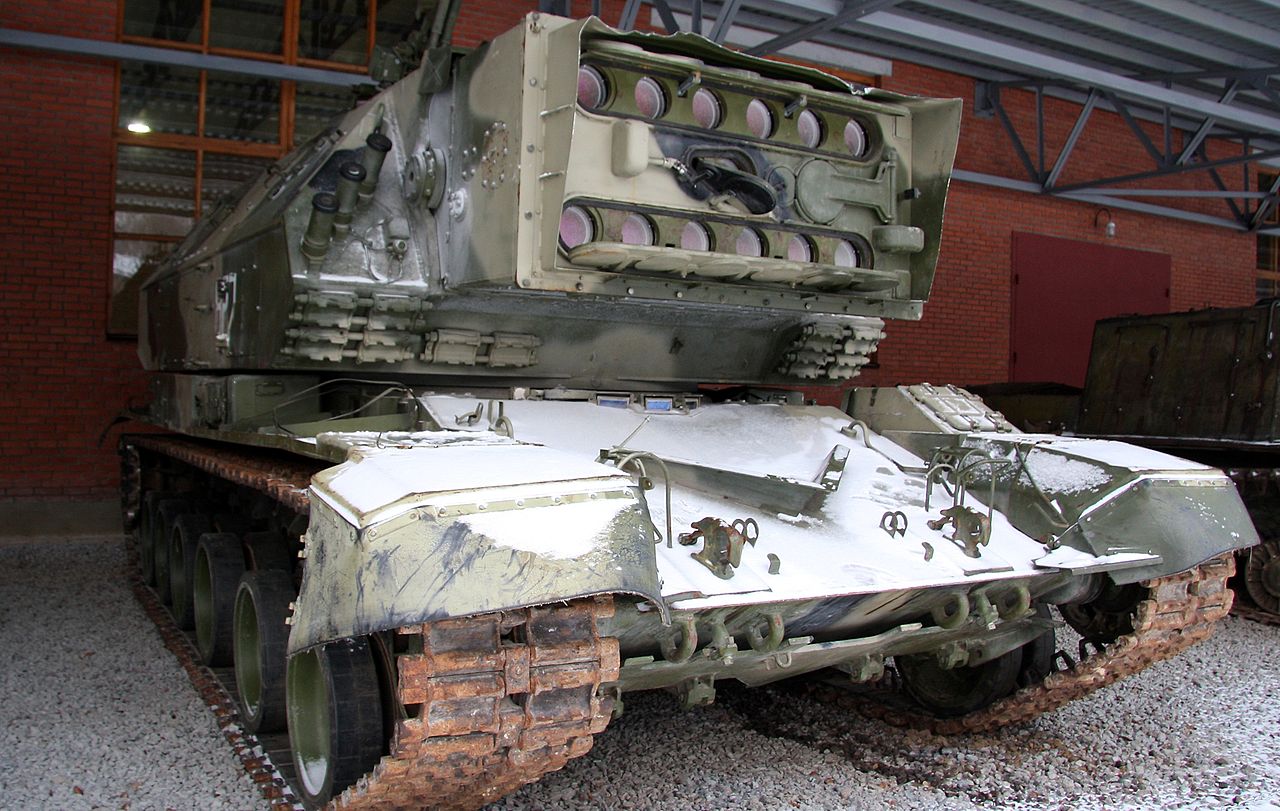 07:20 UN secretary general António Guterres: Food crisis could last years.
UN secretary general António Guterres has warned that the food shortages stoked by the war in Ukraine could last years and cause mass hunger and famine across the world, The Guardian reports.
Speaking at a food summit in New York, Guterres implored Russia to lift its Black Sea blockade which is preventing shipments of Ukrainian grain to overseas markets.
"Let's be clear: there is no effective solution to the food crisis without reintegrating Ukraine's food production," Guterres said. "Russia must permit the safe and secure export of grain stored in Ukrainian ports."
However, he said he was in "intense" talks with Russia to try to find a solution.
Workers unload wheat at a wholesale market near Delhi. India has banned the export of wheat amid continued inflationary pressure and food shortages.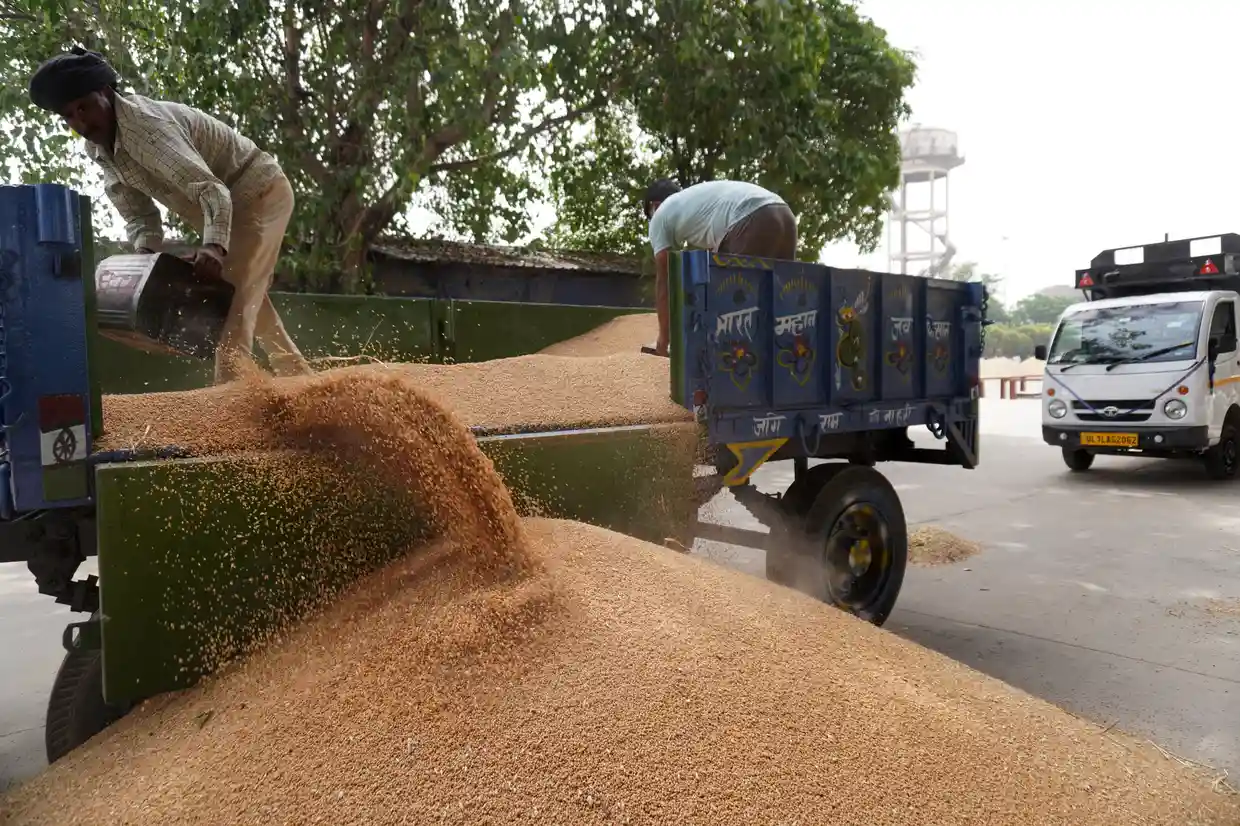 Between them, Ukraine and Russia produce 30% of the world's wheat and experts are concerned a lack of supply will mean millions of people will go hungry.
The blockade has also exacerbated already high grain prices with wheat almost doubling in the past year. High energy prices – also in part caused by the war – has made production of fertiliser more expensive, further pushing up prices.
07:00 Ukraine's Southern Operational Command reports that the Russian occupiers prepare a press tour for Russian and foreign journalists to the temporarily occupied territories of Ukraine. The media representatives are supposed to visit Kherson, Nova Kakhovka, Skadovsk, and Armiansk.
05:10 Russian propaganda tends to exaggerate everything, which comes down to their so-called success. In this case they have already "destroyed" Ukraine's artillery unit of the US-provided M777 howitzers.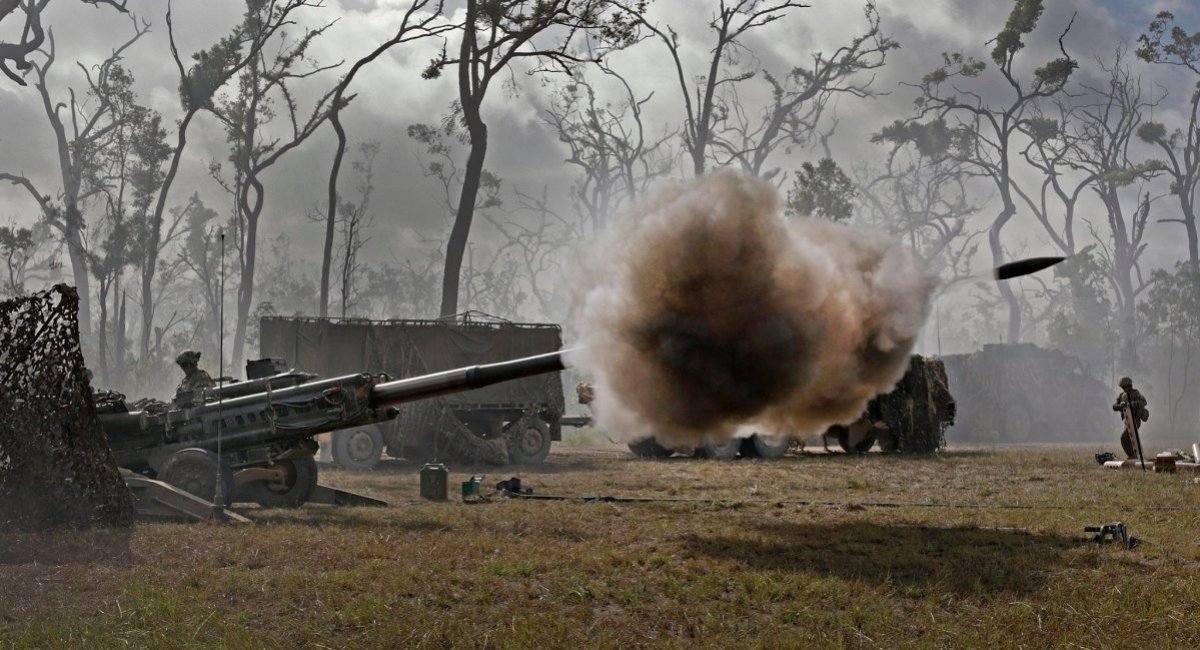 02:30 Operational-tactical Group "East" Repulsed Seven Russian Attacks During the Day, Eliminated Up to 220 Enemy Troops.
"Ukrainian defenders continue to hold back the aggressor within the control area of the East Operational Tactical Group. On May 18, 2022, our military repulsed seven attacks by Russian fascist troops," the statement said.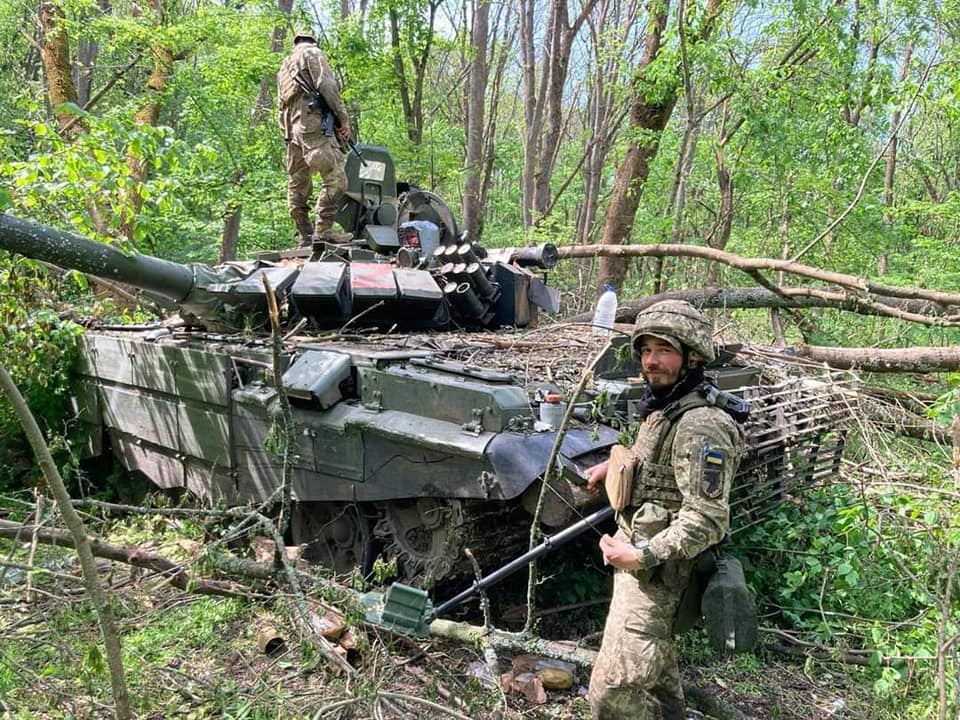 01:30 The Joint Forces Operation Area press service reports: Ukrainian Troops Repel 16 Enemy Attacks.
According to the JFTF press service, all over the defense line, the enemy is using combat aviation, multiple launch rocket systems, cannon artillery, tanks, mortar systems, launching missile and air strikes on civil infrastructure facilities, peaceful residential areas.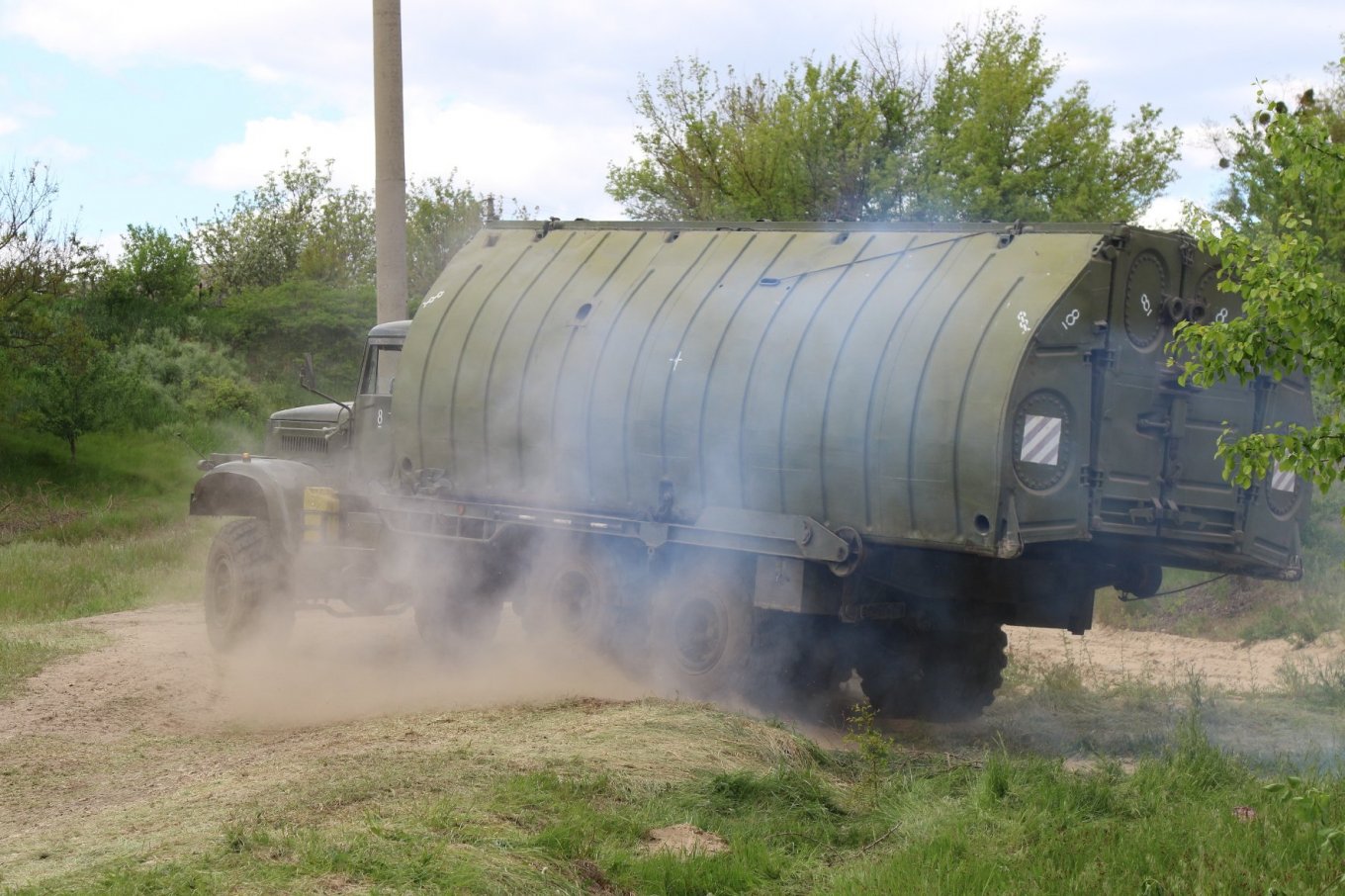 Read more: ​Day 84th of War Between Ukraine and Russian Federation (Live Updates)
---
---