Brief Facts:
Canada will provide about $210 million in additional support to Ukraine
Ukrainian defenders repel 11 enemy attacks, destroy eight tanks in eastern Ukraine
The Security Service of Ukraine: Russia drafting persons with disabilities into invasion force.
US Congress passes the $40 billion in military aid to Ukraine.
Sixty-three missile strikes: Russians attack six rear regions.
Side note: news are marked in accordance with the Kyiv time zone: Eastern European Time (EET), GMT/UTC+2
Read more: New Video of Russian Losses on the Siverskyi Donets River Appear in Network
Latest news
01:30 Canada will provide CAD 250 million (about $210 million) in additional support to Ukraine through the International Monetary Fund. That's according to Canada's Department of Finance.
"At the G7 Finance Ministers and Central Bank Governors Meeting in Germany, the Deputy Prime Minister and Minister of Finance, the Honourable Chrystia Freeland, announced an additional loan of $250 million to Ukraine through the International Monetary Fund's (IMF) Administered Account for Ukraine," the statement said.
Together with previous financial support, this loan brings Canada's financial commitment to Ukraine to $1.5 billion this year.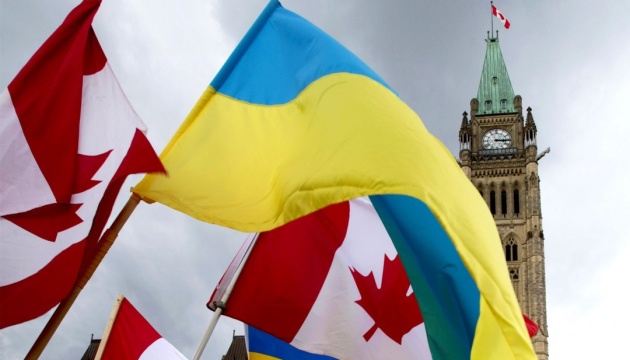 01:05 According to statement of Air Force Command on Facebook, on May 20, Ukrainian fighters are patrolling the airspace in the territory controlled by the Armed Forces, and the strike aircraft of the Air Force continue to struck at the enemy objects. As a result of air strikes, at least 20 enemy armored combat vehicles were destroyed.
The air defense units of the Land Forces shot down two drones: Orlan-10 and Zala. Another Orlan-10 operational-tactical UAV and one cruise missile were destroyed by air defense units of the Air Force of the Armed Forces of Ukraine. Also one unknown target was shot down (probably an enemy helicopter, information to be clarified).
In general, 5 air targets of invaders were shot down during the day - 3 unmanned aerial vehicles, 1 cruise missiles and 1 unknown (probably helicopter).
As Defense Express reports Ukrainian troops acting as a part of Joint Forces Operation (JFO) Group continue to conduct a defense operation in a certain area of responsibility in the Donetsk and Luhansk areas. In the Joint Forces Operation Area Ukrainian Troops Repel 11 Enemy Attacks
00:30 According to the Kremlin-controlled media, Russia's Defense Minister Sergei Shoigu has told Russian President Vladimir Putin that Azovstal and the entire city of Mariupol was under Russian control. In total, 2,439 Ukrainian defenders have been evacuated from the plant since May 16, Russia's Defense Ministry claimed. Ukraine hasn't confirmed this.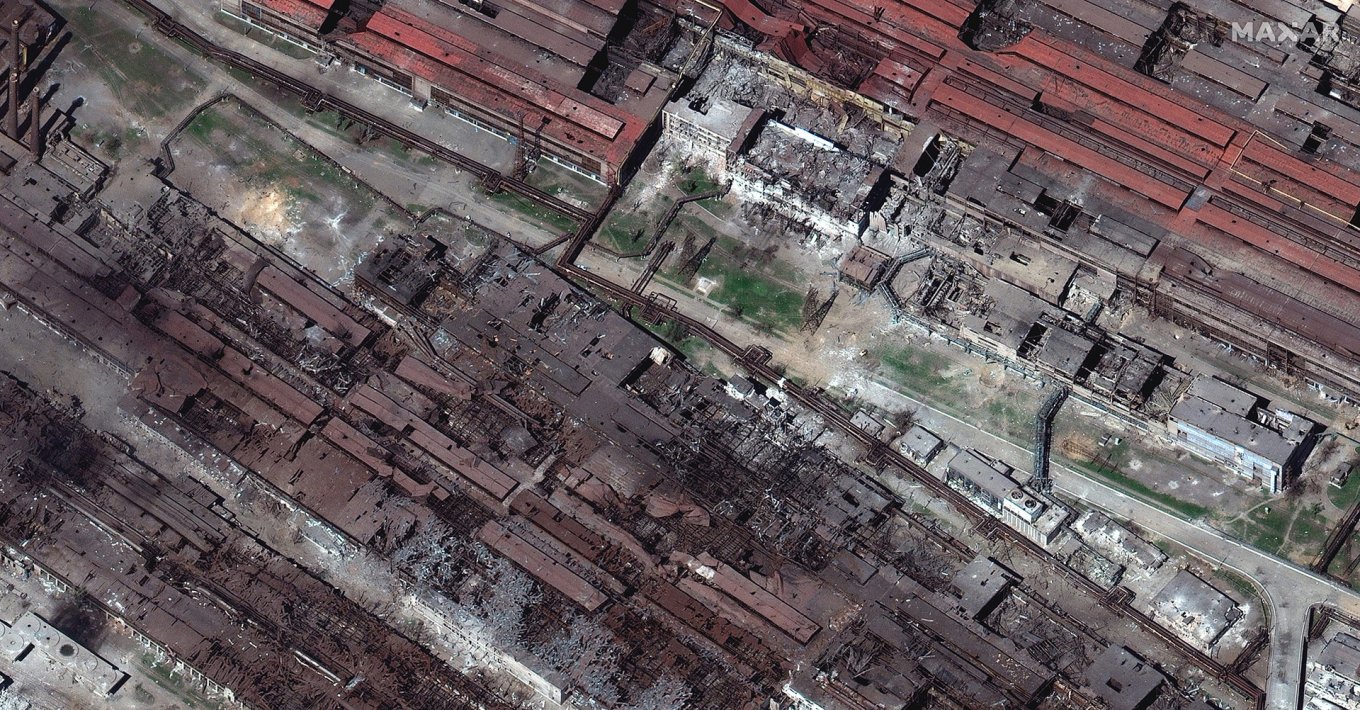 23:58 According to The Washington Post, the bill, passed on an 86-to-11 vote by the Congress on Thursday, provides a combined $20 billion in military aid that is expected to finance the transfer of advanced weapons systems, such as Patriot antiaircraft missiles and long-range artillery. Also included in the bill is more than $8 billion in general economic support for Ukraine, nearly $5 billion in global food aid to address potential food shortages sparked by the collapse of the Ukrainian agricultural economy, and more than $1 billion in combined support for refugees.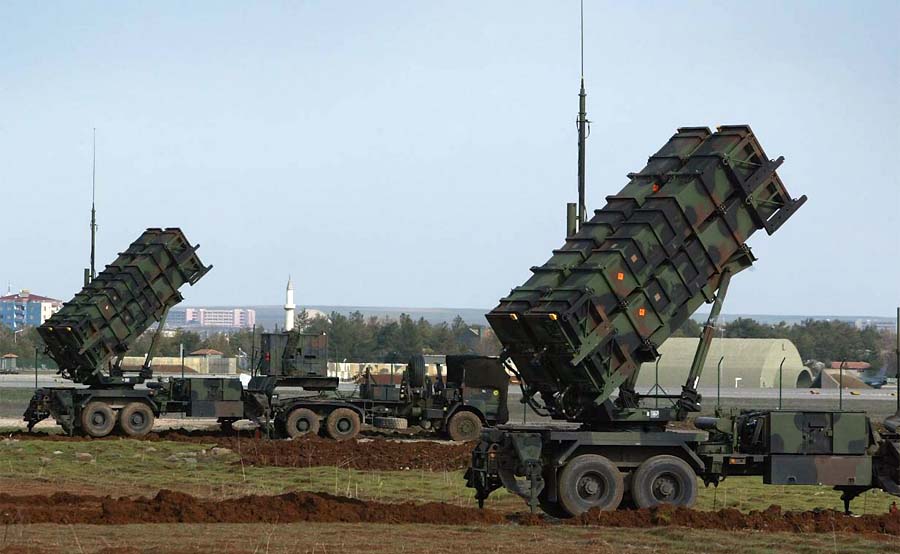 23:18 According to the JFTF press service, all over the defense line, the enemy is using combat aviation, multiple launch rocket systems, cannon artillery, tanks, mortar systems, launching missile and air strikes on civil infrastructure facilities, peaceful residential areas.
Russian invaders have shelled 46 settlements in Donetsk Region and Luhansk Region. A total of 83 civilian objects were damaged and destroyed, including 72 residential houses, two schools, two shops, church and many other objects.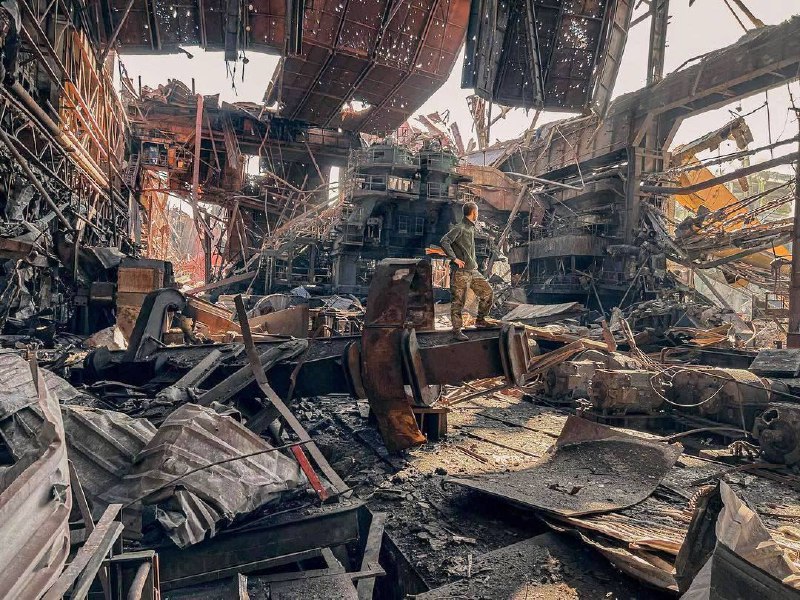 Ukrainian military repulsed 11 enemy attacks in the area of responsibility.
Ukrainian defenders destroyed the following enemy armored vehicles:
8 enemy tanks,
3 artillery systems,
10 armored fighting vehicles,
3 special armored vehicles,
6 automobile vehicles.
In addition, air defense units shot down Orlan-10 and ZALA UAVs.
22:33 According to the press service post of the Joint Forces Task Force on Facebook, russian invaders fired on 83 civilian targets in the Donetsk and Luhansk regions, killing four people and injuring five others.
"The occupiers shelled more than 30 settlements in the Donetsk and Luhansk regions, destroyed and damaged 83 civilian objects. At least four civilians were killed and five others were injured by this shelling," the statement said.
According to the statement, the invaders destroyed and damaged 72 houses, two schools, a dormitory, the Holy Mountains Lavra of the Holy Dormition, two shops, a hangar with sunflower seeds and a number of utility and storage facilities. Search operations are underway, and rescuers are still dismantling the debris.
22:10 U.S. Department of Defense (DoD) officially informs, that «At Fort Stewart, Ga., U.S. Army soldiers assigned to 3rd Infantry Division load M113 armored personnel carriers heading to Europe to support military assistance to Ukraine.
21:45 The United States is expected to leave 100,000 troops in Europe in the near future unless Russia escalates and threatens Sweden, Finland, or NATO members. This was reported by the US channel CNN with reference to the US officials.
The number of US troops in Europe could increase temporarily if NATO conducts more military exercises in the region, or the United States can set up additional bases in Europe if the security situation changes.
The United States increased its total contingent of forces in Europe from about 60,000 to 100,000 before the Russian invasion of Ukraine.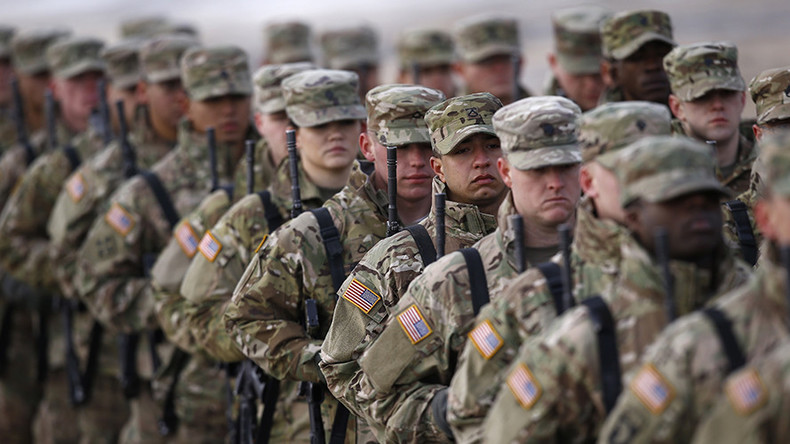 Find more details on the theme in a publication by Defense Express:
21:30 Ukrainian defenders have killed about 80 Russian invaders and destroyed an ammunition depot in the area of responsibility of the Operational and Tactical Group East. According to Ukrinform, the group's press service said this on Facebook.
"Today, on May 20, in the area of responsibility of the Operational and Tactical Group East, Russian fascist troops carried out one attack. In addition, an enemy ammunition depot was destroyed with artillery fire. The losses of the enemy are up to 80 personnel, a tank, two IFVs, an MT-LB, an artillery system, a mortar, four artillery towers, and a UAV," the statement said.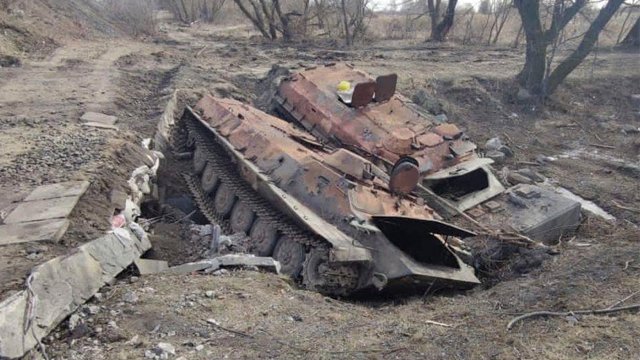 20:10 The head of the Odesa oblast military administration Maksym Marchenko about the situation in the oblast:
in the afternoon, Russia struck three missiles on one of districts of the oblast;
in the evening, there was another blow to the infrastructure, there is damage, but no casualties.
20:00 At least seven people, including a child, were injured in a russian missile attack on the town of Lozova in Kharkiv region.
Viktor Zabashta, chief of the local Emergency Medical Center, state said to media.
It is now confirmed that a missile hit one of the buildings at about 15:00 local time. The response team is now working to put out the fire and clear the rubble, according to the Emergency Service.
Currently, according to Lozova Mayor Serhiy Zelensky, the missile threat remains in place.
As reported, since the launch of a full-scale invasion, the Lozova community has periodically been targeted in missile strikes. More than 200 households have already been damaged.
19:20 The General Staff of the Armed Forces of Ukraine poster an operational update regarding therussian invasion on 18.00 on May 20, 2022.
russian enemy does not stop conducting offensive operations in the Eastern Operational Zone and shelling the area along the line of contact and in the depths of the defence of our troops in the Donetsk operational area and in the Slovyansk direction
Find more details on the theme in a publication by Defense Express:
18:59 At least 7 injured in missile strike on Lozova, Kharkiv region, including child.
On May 20, at about 15.00, Russian aggressors attacked Lozova, Kharkiv region, according to preliminary information, seven people were wounded.
"According to preliminary information, there are seven victims, including a child. There are no deaths yet," Director of the Center for Emergency Medical Aid and Disaster Medicine Viktor Zabashta told Interfax-Ukraine.
Mayor of Lozova Serhiy Zelensky said on his Facebook page that the missile threat remains and urged residents not to leave shelters.
18:40 The head of the Ministry of Defense of Ukraine: Putin in "absolute dead end" – he can't stop war, can't win it.
Ukraine will fight until all Russian forces are expelled from its territory to the 1991 borders. At the moment, Vladimir Putin is in a dead end because he cannot stop the war and neither can he win it.
This was stated in an interview with The Wall Street Journal by the head of the Ministry of Defense of Ukraine, Major General Kyrylo Budanov, the Main Intelligence Directorate of the Defense Ministry of Ukraine, Ukrinform reports.
"I don't know any borders except the borders of 1991," Maj. Gen. Kyrylo Budanov said, referring to the year of Ukraine's independence from the Soviet Union. "Who can force Ukraine to freeze the conflict? This is a war of all Ukrainians, and if someone in the world thinks that they can dictate to Ukraine the conditions under which it can or cannot defend itself, then they are seriously mistaken."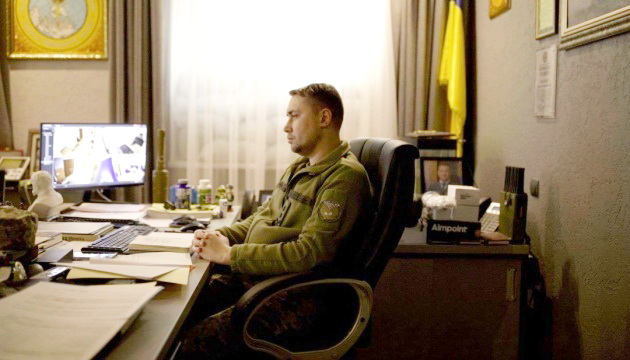 "Putin is in an absolute dead end. He cannot stop the war and he cannot win it. He cannot win for objective reasons. And to stop it, he must acknowledge that Russia is not at all the kind of strong and great state that he wanted to portray," Gen. Budanov said.
"I am amazed by Russian stupidity. Out of all the options that Putin had before the beginning of the war, he chose the most brutal and the worst option for him," said Gen. Budanov. "Russian specialists have repeatedly warned him that this option is the last one, and has to be very carefully evaluated. They had much better options for him. Now we see the result."
Budanov also stressed that to speed its counteroffensive Ukraine urgently needs medium- and long-range missile systems, large-caliber artillery and strike aircraft to offset Russian advantages in manpower and equipment.
18:05 The situation within the areas of hostilities is remaining tense and showing the signs of aggravation. In particular, Russian invaders are attempting to encircle Ukrainian forces near Lysychansk and Sievierodonetsk.
The relevant statement was made by Ukraine's Defense Ministry Spokesperson Oleksandr Motuzianyk at a briefing, Ukrinform reports.
According to Motuzianyk, Russian occupation forces are extensively inflicting fire damage all over the contact line and trying to launch artillery strikes deep into the Ukrainian defense lines, namely in the Donetsk and Sloviansk directions.
Find more details on the theme in a publication by Defense Express: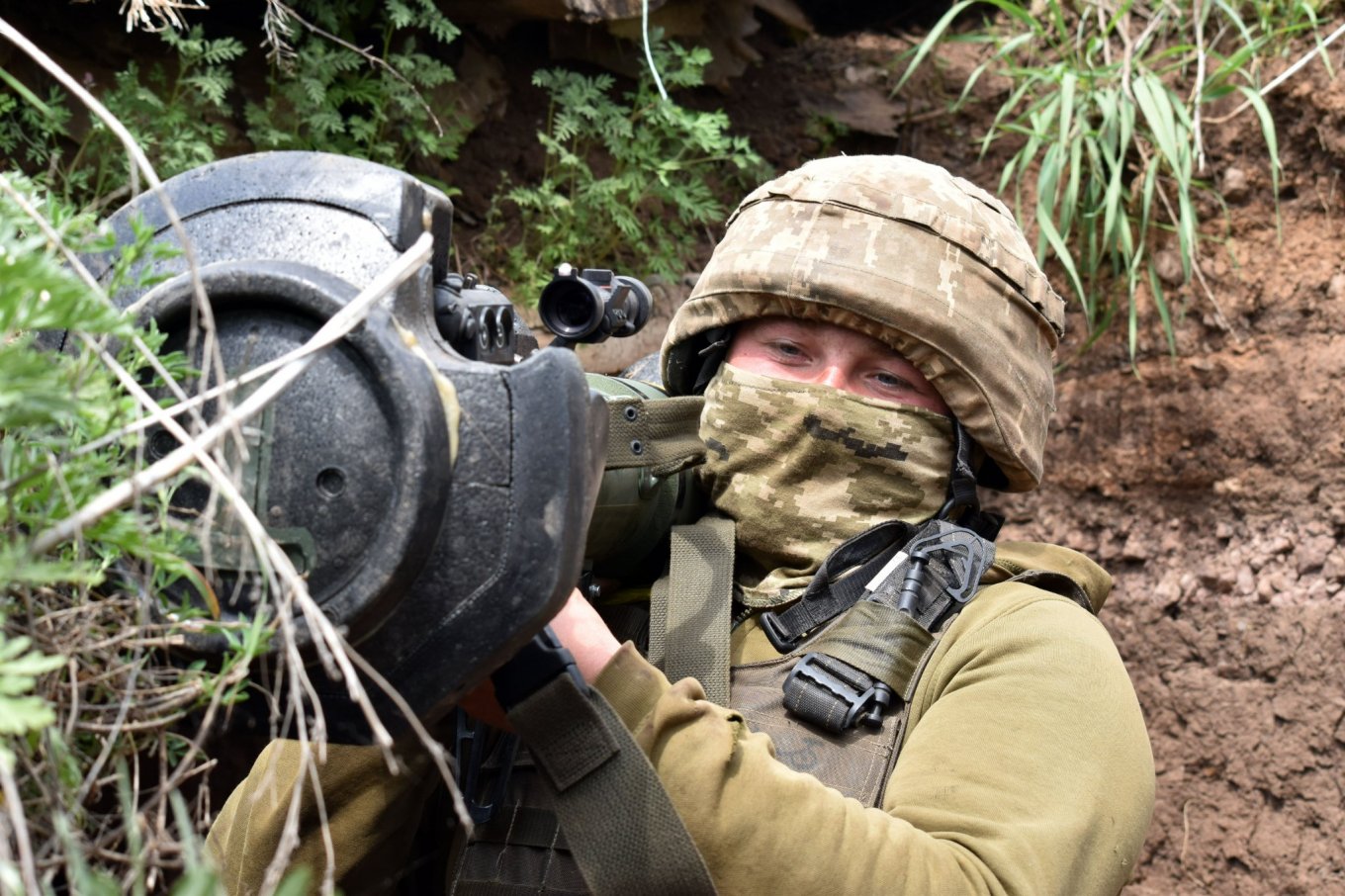 17:40 Interior Ministry says 5-7 years required to clear Ukraine's territory.
In Ukraine, 300,000 square meters of territory needs to be cleared of mines, and it will take approximately five to seven years to clear the territory.
This was stated by Deputy Minister of Internal Affairs of Ukraine Mary Hakobyan on Friday during the first meeting of the International Coordination Center for Humanitarian Demining established in Ukraine.
She said that from the first day of Russia's war on the territory of Ukraine, units of the Ministry of Internal Affairs have been taking measures to identify explosive objects and neutralize them. According to the Deputy Interior Minister, after one day of hostilities, 30 days are required to clear the territories.
"Today is the 86th day… the war is still going on and we have 300,000 square meters that need to be cleared. Tentatively, we are talking about the fact that we need five to seven years to clear mines," she said.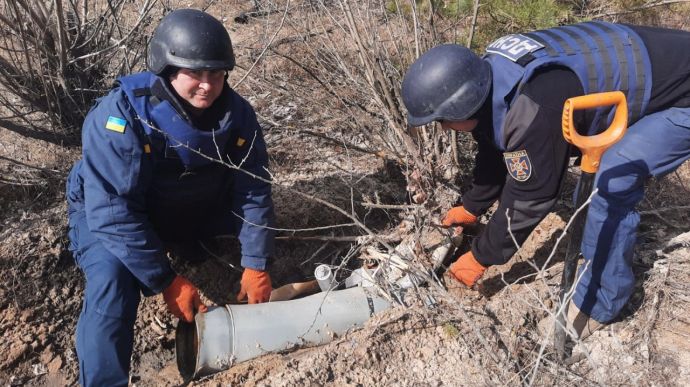 In this context, Hakobyan said Ukraine understands all the threats and challenges and is working with the international community and partners in order to make the process of clearing the territory of Ukraine more effective. According to her, negotiations are underway both in bilateral and multilateral formats, the need to deploy a mine action mission in Ukraine is obvious.
She said the tasks of the international coordination center for humanitarian demining would be to coordinate and plan all activities, control the state of contamination of sites.
According to her, the coordinating center includes representatives of all departments of the Ministry of Internal Affairs, as well as international organizations: the UN Development Program, the International Committee of the Red Cross, OSCE project coordinators. The symbol of demining the dog Patron, already known in Ukraine and abroad, has become the logo of the coordination center.
17:05 Defense Ministry of Ukraine: Russia ready to launch 16 cruise missiles from Black Sea.
Oleksandr Motuzianyk, a spokesman for Ukraine's Defense Ministry, said two Russian ships with a total volley of up to 16 Kalibr cruise missiles are ready for use in the Black Sea.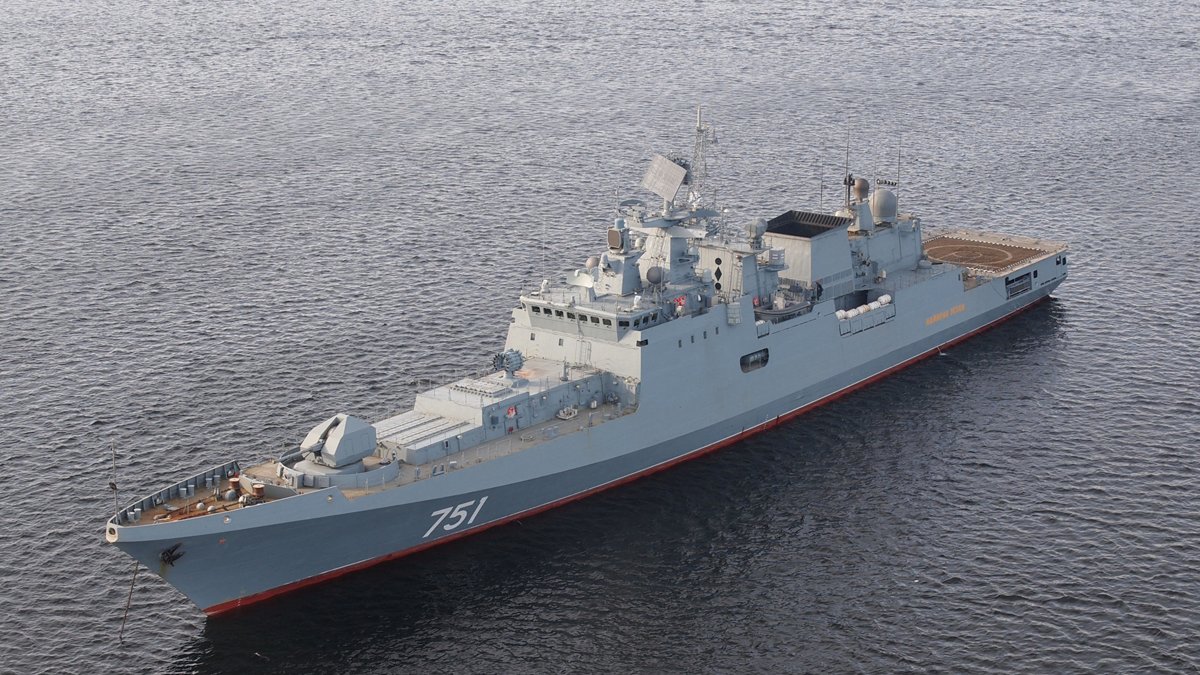 16:40 Russians launch missile strike on Odesa Region's coast.
On May 20, 2022, the Russian military launched a missile strike on Odesa Region's coast with aircrafts, having hit a beach toilet.
The relevant statement was made by the South Operational Command on Facebook, Ukrinform reports.
"Another missile strike was launched on Odesa Region with aircrafts. The enemy's air-based missiles caused significant air pollution in the south of Odesa Region," the South Operational Command noted, adding that the Russian missile strike destroyed a beach toilet.
Except for the aggressor's lost reputation, there are no other losses, the South Operational Command ironically said.
Officials also doubt the war is likely to lead to the removal of the Russian president from power, at least in the short term, CNN reports multiple sources as saying.
Intelligence officials believe Putin is keenly sensitive to small shifts in public onion, but his ability to crack down on protests and control the media has allowed him to be insulated against any significant popular rising.
The assessment reflects the extent to which the US believes Putin has cemented his control over Russia. Sources told CNN Putin directly participates in decision-making such as the location of attack lines and day-to-day operational goals.
One senior Nato official said: "He clearly is his own decision maker. He doesn't seem to rely even on experts within the government or the cabinet very much. So it's a bit hard to imagine that popular opinion sways him all that much."
15:30 At least three killed as Russian forces shell school in Sievierodonetsk
In Sievierodonetsk, Luhansk region, Russian invaders fired on a school where people were hiding, killing at least three locals.
Serhii Haidai, head of the Luhansk Regional Military Administration, said this on Telegram, Ukrinform reports.
"In the morning, the orcs fired artillery at a Sievierodonetsk school where more than 200 people, many children were hiding. Three adults died on the spot," he wrote.
He noted that Luhansk region police are currently trying to transport people to another shelter.
15:00 Lviv paratroopers use Stugna, Javelin to destroy two Russian tanks.
Lviv paratroopers have destroyed two Russian tanks by firing the Stugna-P and Javelin anti-tank guided missile systems.
The Command of the Ukrainian Air Assault Forces said this on Facebookand published a respective video, Ukrinform reports.
"Paratroopers of the 80th Separate Air Assault Brigade of the Ukrainian Air Assault Forces continue to effectively destroy the tanks of the Russian occupiers," the statement said.
The video shows the effective use of the modern Ukrainian Stugna-P anti-tank guided missile system and American FGM-148 Javelin against the enemy's armored vehicles.
Find more details on the theme in a publication by Defense Express: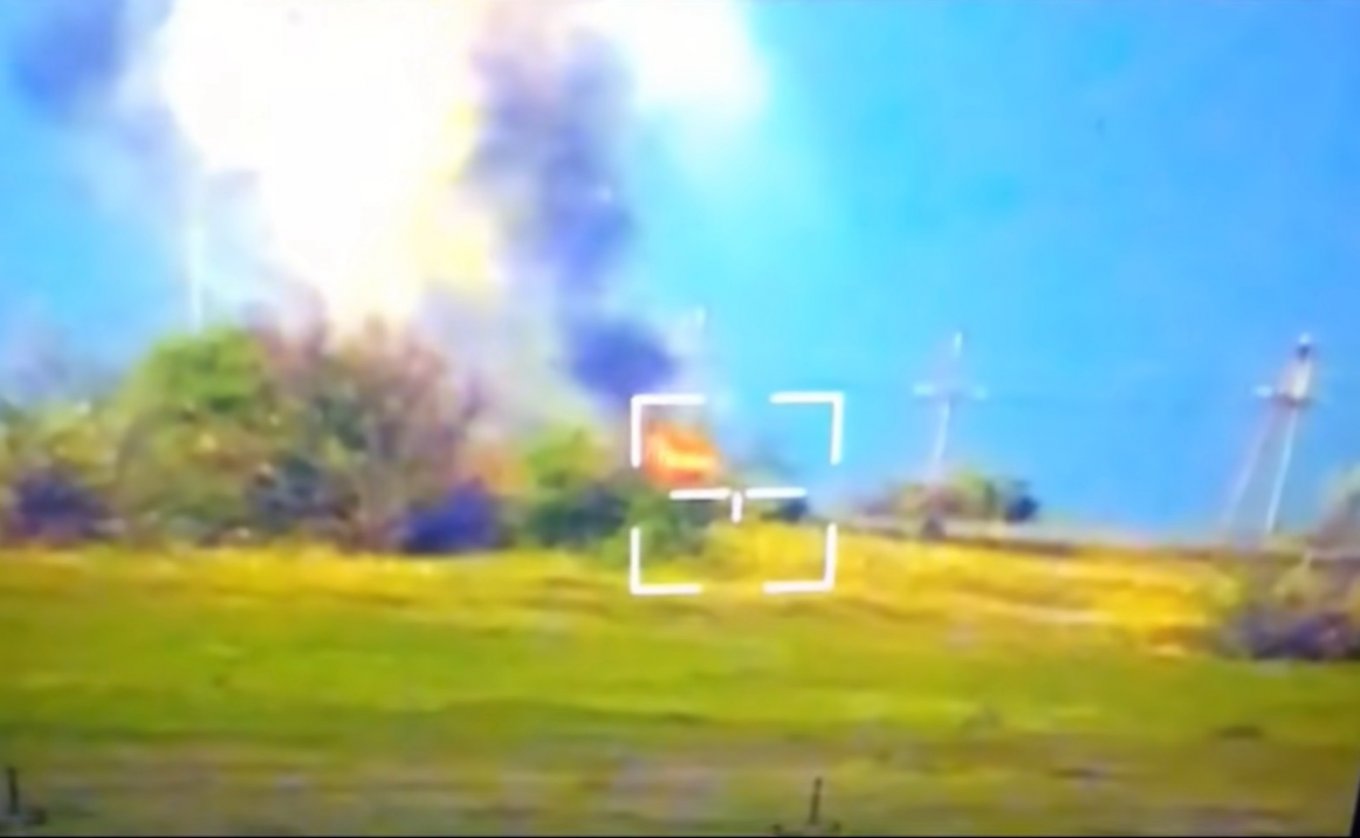 14:10 russian troops launch missile strike on Malyn, almost 100 houses damaged.
Russian troops have launched a missile strike on the town of Malyn in Ukraine's Zhytomyr Region, damaging infrastructure and nearly 100 buildings.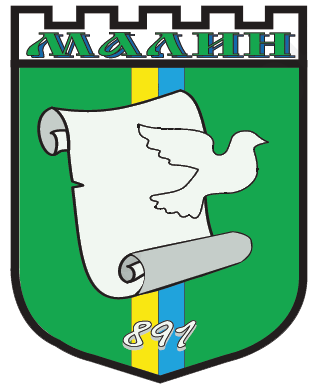 According to Ukrinform, Malyn Mayor Oleksandr Sytailo said this in a video address.
"The Russian Federation has once again launched a missile strike on the territory of our community. The infrastructure and about 100 houses were damaged. Thank God, there are no civilian casualties, but there are three wounded," Sytailo said.
According to him, rescuers and an investigative task force are working at the scene. Today, power will be restored in the affected residential neighborhood.
13:30 Russian forces shell 54 settlements in Donetsk, Luhansk regions on May 19, killing 20.
Russian troops shelled 54 settlements in the Donetsk and Luhansk regions on May 19, killing 20 civilians.
That's according to the Facebook page of the Ukrainian Joint Forces, Ukrinform reports.
According to the post, Russian war criminals continue to destroy the infrastructure of Ukraine's region of Donbas.
According to available information, barbaric Russian air strikes and shelling in the past day completely destroyed or damaged 105 residential buildings and 15 other civilian objects, including a hospital, a dormitory, a sports center, a shopping mall, the buildings of a bank, a sanatorium, a regional education department, as well as a car company, storage facilities, a gas pipeline, and cars.
It is specified that apartment blocks in Sievierodonetsk, Lysychansk, Avdiivka and Bakhmut were significantly damaged.
In the Donetsk region, State Emergency Service units put out six fires caused by enemy shelling. In the Luhansk region, it was impossible to extinguish fires due to intensive shelling of settlements.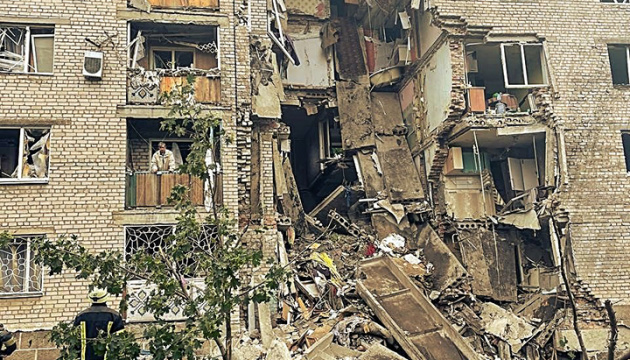 "According to the latest information, about 20 civilians were killed and at least 50 were injured by enemy shelling. Tentatively, the number of victims in Sievierodonetsk, Avdiivka, Lysychansk, Marinka, other towns and villages may be much higher. The information is being clarified," the Ukrainian Joint Forces said.
13:00 Due to severe sanctions applied against russia's industrial sector India, as once the main buyer of russian armament is refusing from their weaponry in favor of its own manufacturer and some other foreign suppliers.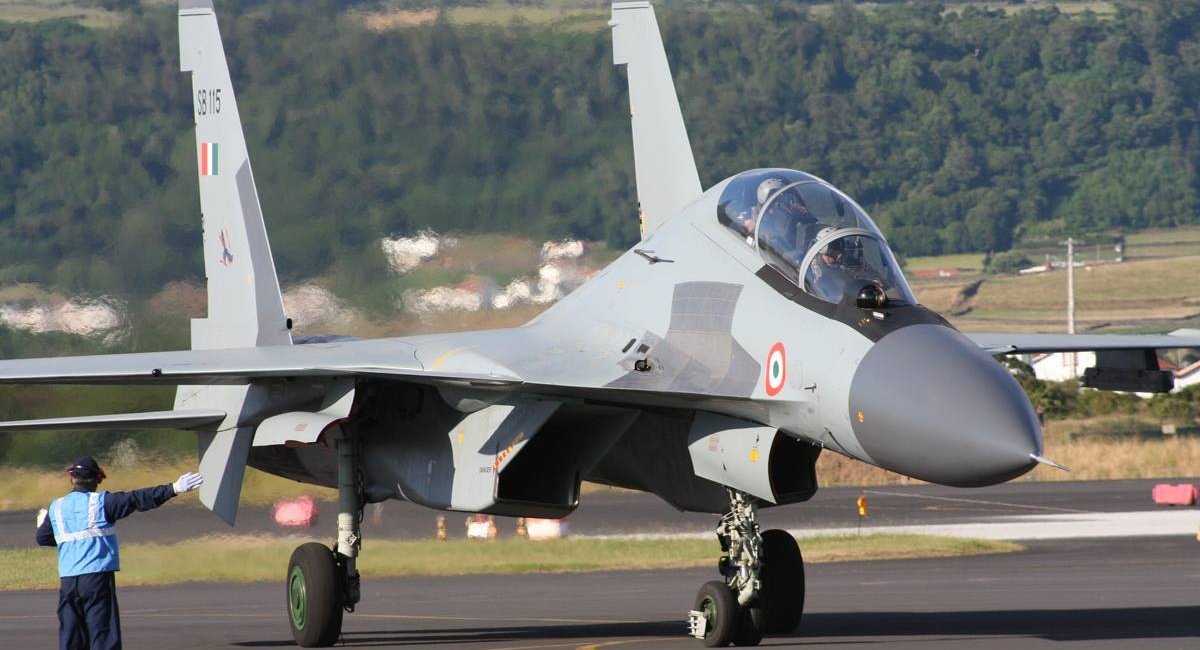 12:30 The Command of the Ukrainian Air Assault posted on Facebook the successful detruction of the russia's armored vehicles by the 80th Air Assault Brigade.
12:10 Donetsk Oblast Governor Pavlo Kyrylenko: Four Russian missiles hit Bakhmut, Donetsk Oblast, in past 24 hours.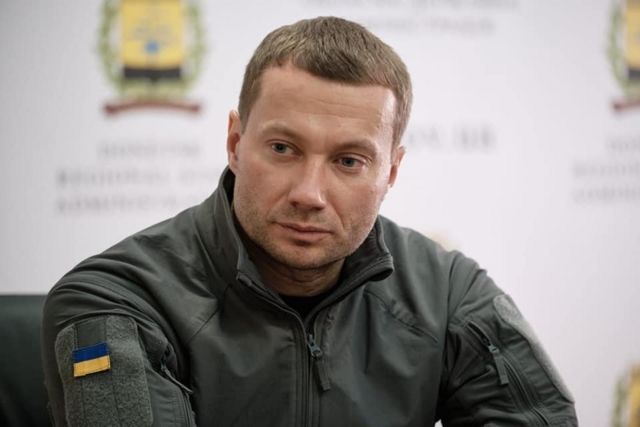 According to Donetsk Oblast Governor Pavlo Kyrylenko, the city of Bakhmut has been under constant airstrikes. Kyrylenko also reports significant destruction of civilian infrastructure in the city. In all of Donetsk Oblast, Russian forces killed five and injured six civilians in the past 24 hours, Kyiv Independent reports.
11:50 The Security Service of Ukraine: Russia drafting persons with disabilities into invasion force.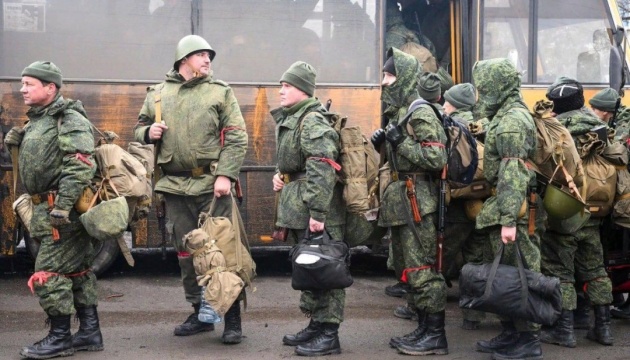 The Security Service of Ukraine (SBU) via the agency's Telegram where a video was published showing captured invaders with disabilities telling they had been drafted by the Russians in the occupied parts of Donbas.
The Russians are enlisting "everyone they manage to catch".
Speaking of his own case, the POW said he had lost his sight in one eye back in childhood years, which played no role in the Russian commanders' decision to enlist him, Ukrinform reports.
11:35 Ukrainian Reconnaissance units and operators of SOF operate effectively in the rear of russian troops being literally a nightmare for the invaders.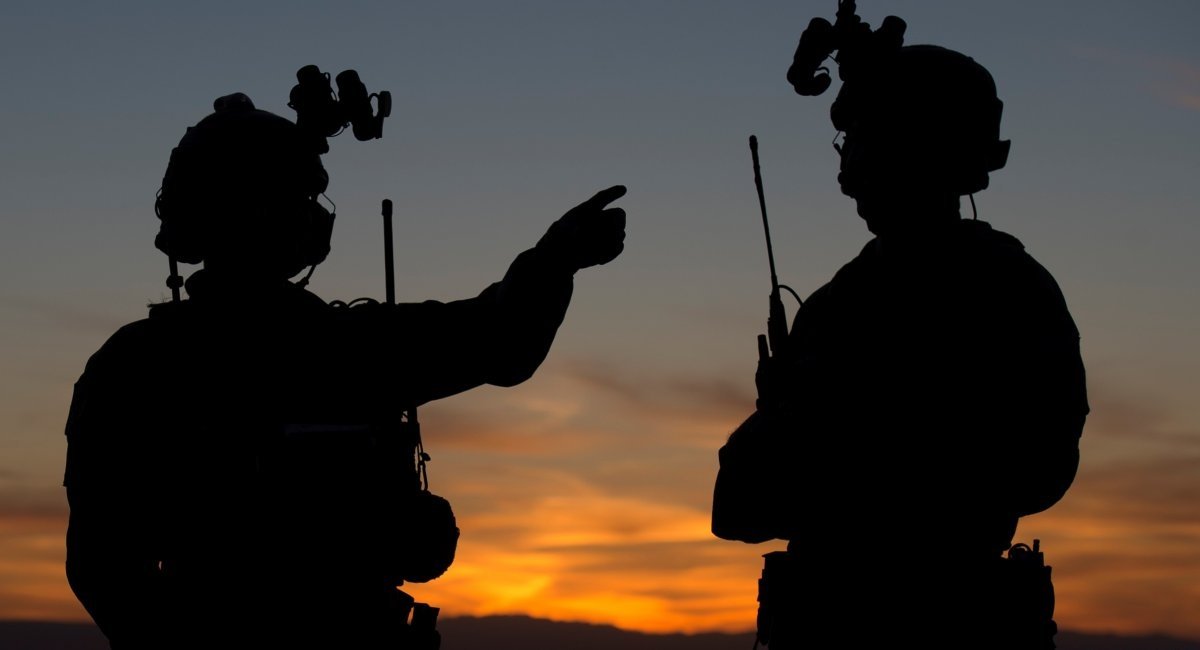 10:55 Luhansk Oblast Governor Serhiy Haidai: Russia's attempt to advance in Luhansk Oblast kills 12 in Sievierodonetsk in past 24 hours.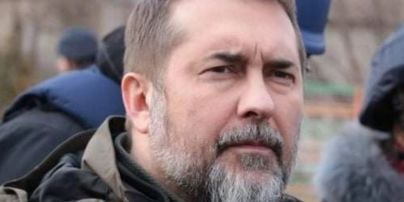 One more person was killed in the town of Hirske, according to Luhansk Oblast Governor Serhiy Haidai. "However, the assault on Sievierodonetsk was unsuccessful — the Russians suffered personnel losses and retreated," Haidai reported on May 20. According to Sievierodonetsk Mayor Oleksandr Striuk, up to 15,000 civilians still remain in the city's bomb shelters, and 70% of residential buildings in Sievierodonetsk have been destroyed or damaged, Kyiv Independent reports.
10:15 The General Staff of the Armed Forces of Ukraine has published the new summary of total combat losses of the enemy from 24.02 to 20.05.
According to the report, about 28700 agressor's troops eliminated, 935 air targets (excluding cruise missiles) of invaders were shot down, thousands of tanks, armored vehicles and tracks were destroyed by defenders of Ukraine.
Find more details on the current russias combat losses in Ukraine-russia war as well as an infographic by Defense Express in a publication: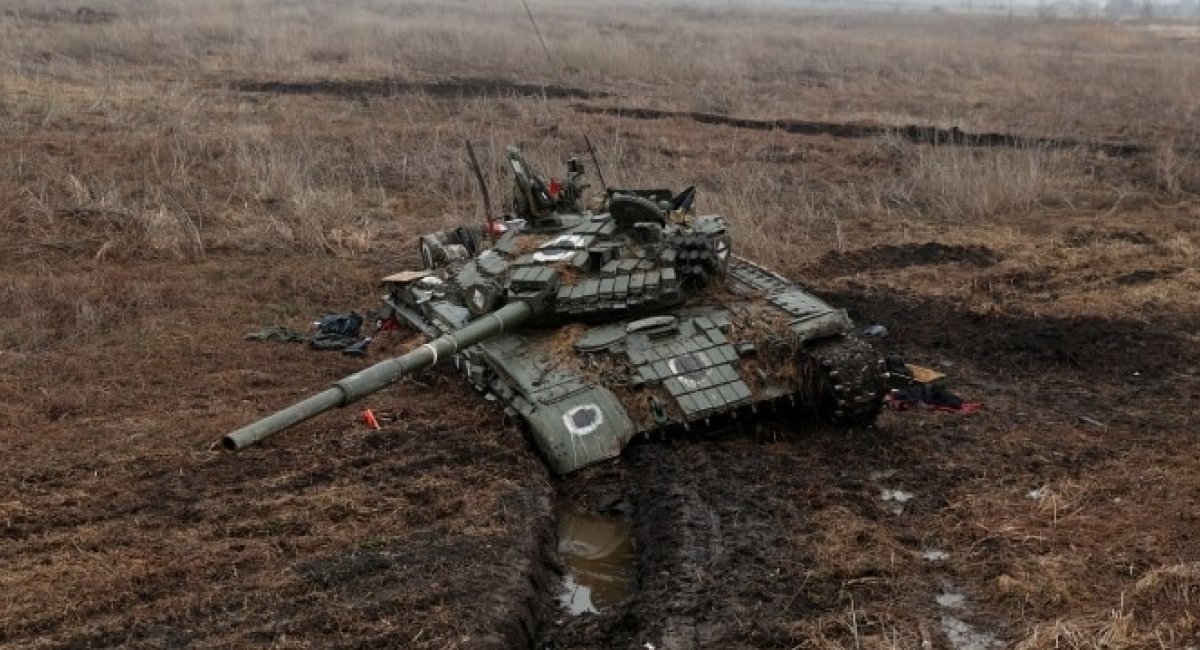 09:45 Dnipropetrovsk Regional Military Administration Head Valentyn Reznichenko: Russians twice fire at Dnipropetrovsk Region's Velyka Kostromka.
The relevant statement was made by Dnipropetrovsk Regional Military Administration Head Valentyn Reznichenko on Telegram, Ukrinform reports.
"Last night the situation was calm in most districts. In Kryvyi Rih District, it was alarming again. Russian occupiers twice opened fire on Velyka Kostromka," the report states.
09:15 The troops of russian invaders are trying to conduct psychological operations on temporarily occupied territories of Ukraine. Thus, nearby Izium in Kharkiv oblast ZS-88 on the BTR-80 has been applied, coming up with nothing better than to play the "anthem of the USSR" with these vehicles.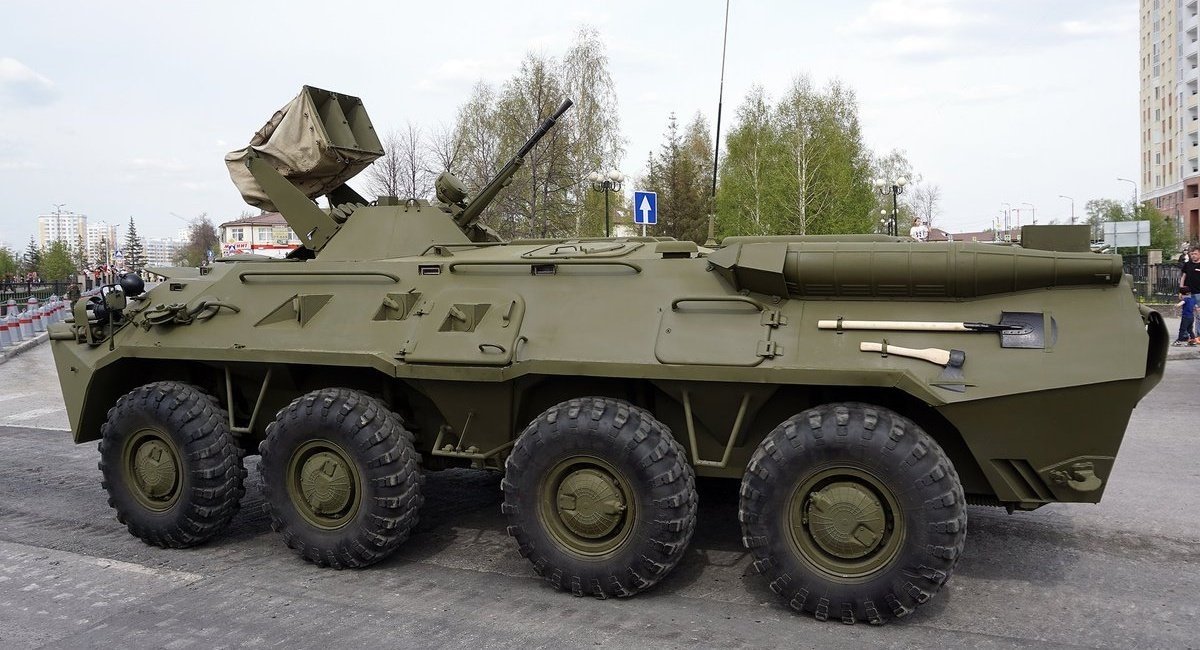 09:00 British Defense Intelligence posted an update on Ukraine as of 20 May 2022.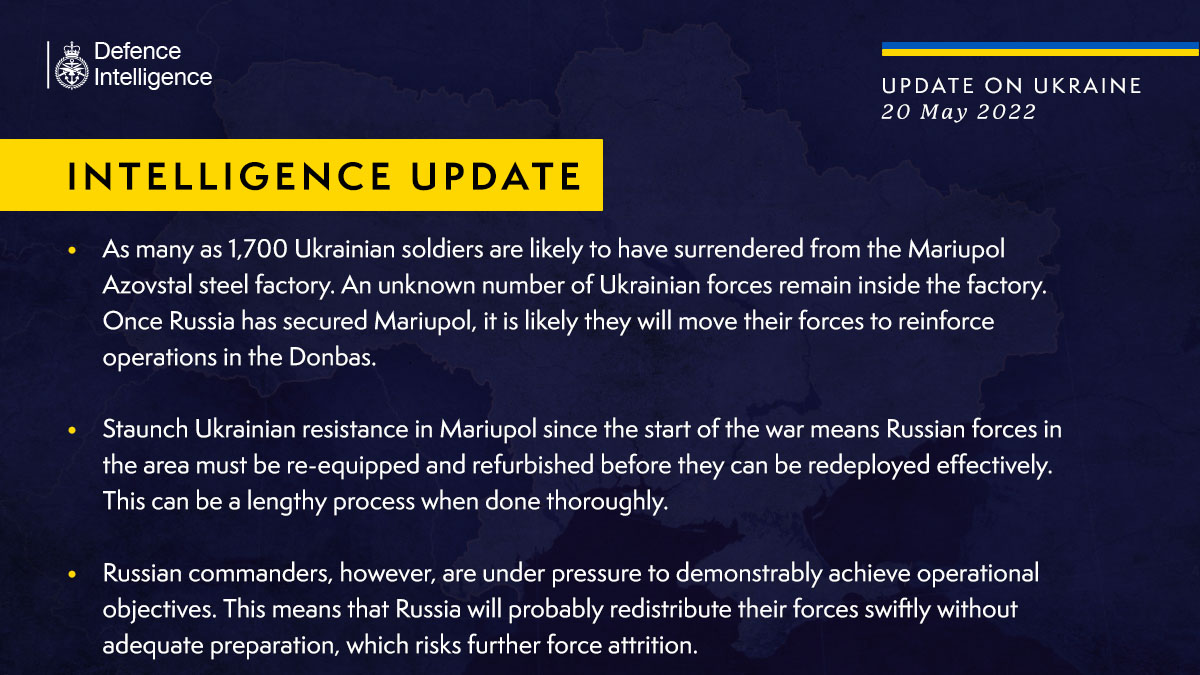 07:55 The General Staff of the Armed Forces of Ukraine poster an operational update regarding therussian invasion on 06.00 on May 20, 2022.
According to the report, enemy forces for the most part shell civil and peaceful infrastructure including regions where the enemy has already retreated, in most regions russian invaders are trying to improve their tactical situation.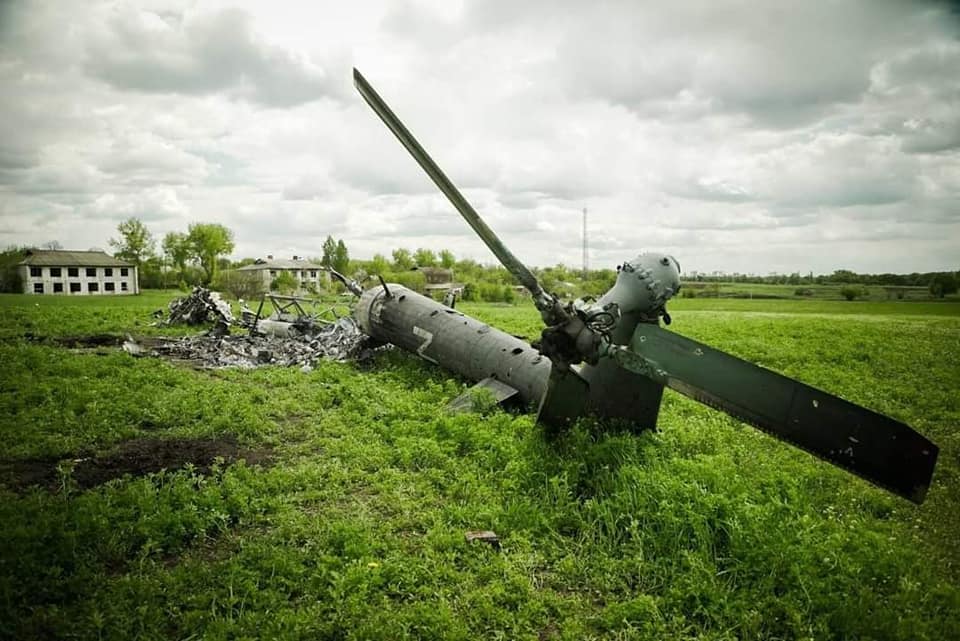 06:00 Self-proclaimed governor of Kherson Volodymyr Saldo: Kherson to become part of Russia.
At a first meeting with the occupying pro-Russian collaborators in Kherson, Russian-appointed governor Volodymyr Saldo has said Kherson will "soon become part" of the Russian Federation. "We see the Russian Federation as our own country," Saldo said, adding the new budget of Kherson region has been approved in Russian rubles, Kyiv Independent reports.
04:35 U.S. allocates another $100 million in military assistance for Ukraine
The United States provides an additional military aid package to Ukraine, as announced in a statement from the Secretary of State Antony J. Blinken. This is the tenth drawdown of additional arms and equipment for Ukraine's defense from the Pentagon's inventories. It comprises mostly of the stuff previously sent to Ukraine:
18 units of 155mm Howitzers and 18 Tactical Vehicles to tow them;
three AN/TPQ-36 counter-artillery radars; and
field equipment and spare parts.
Defense Secretary John F. Kirby assured journalists the items mentioned will arrive in Ukraine "very, very soon":
"We're not going to sit on our hands. We'll start flowing that stuff immediately," he said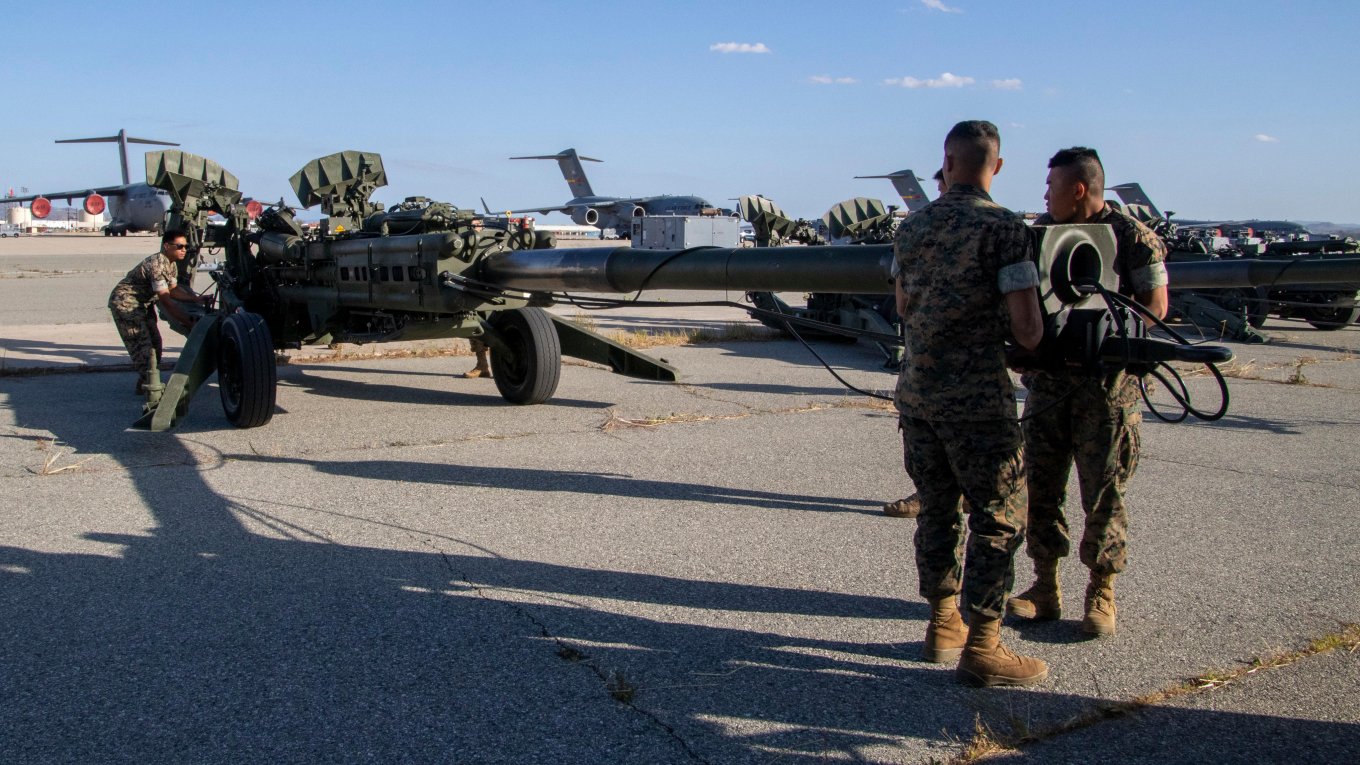 02:16 US is looking for ways to provide advanced anti-ship missiles to Ukraine
The White House is working to provide advanced anti-ship missiles for the Ukrainian army to help defeat Russia's naval blockade, US officials told Reuters. In particular, the supply of the "Harpoon" made by Boeing or the "Naval Strike Missile" made by Kongsberg and Raytheon Technologies was considered despite the caution that the weapons could be captured by russians, or escalate the conflict.
Both ways of transportation were considered: a direct shipment to Ukraine and a transfer from a European ally that has the missiles. Harpoons could be potentially provided by Portugal. But there are several issues keeping Ukraine from receiving the missiles, the officials noted. Such as, it is mostly a sea-based missile. Though a discussed potential solution was to pull a launcher off of a U.S. ship. Another problem is the high price: both missiles cost about $1.5 million per round, according to experts and industry executives.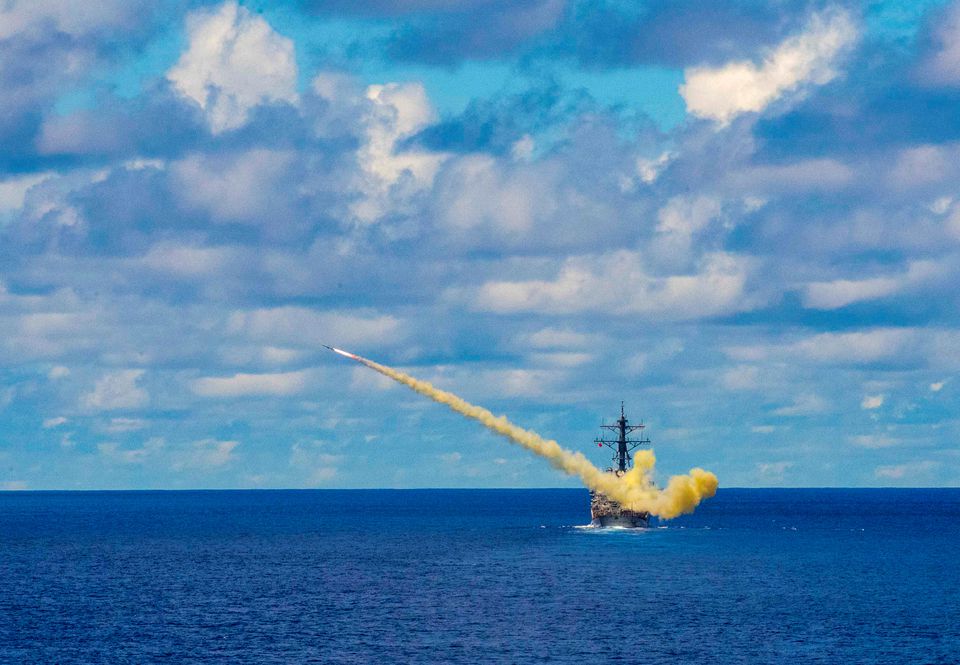 00:38 Ukrainian forces fighting in Donbas released operational reports
Joint Forces Task Force and the Operational-tactical group "East" published statistics on russian losses and the situation in Donbas as of the evening of May 19. Fourteen russian attacks were repelled by the Joint Forces only, resulting in more than 20 units of russian army destroyed by Ukrainian defenders.
Find more details here: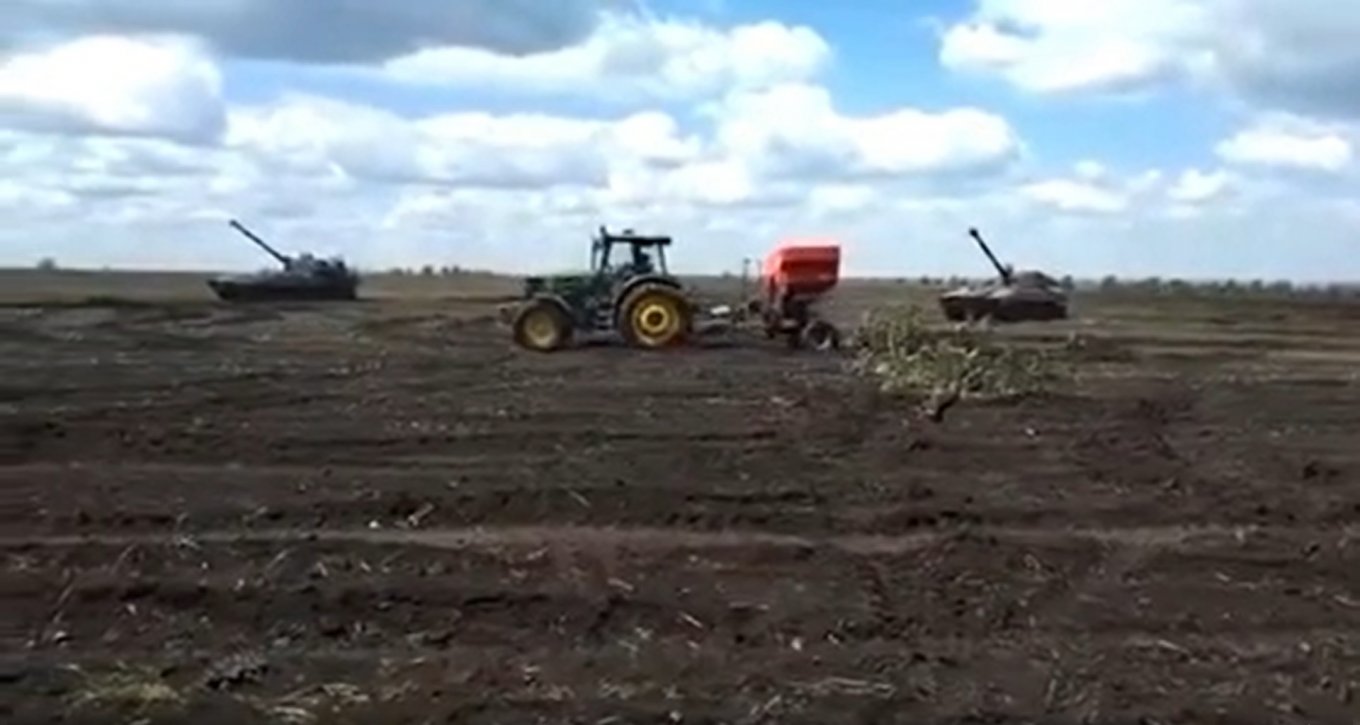 00:10 Footage of russain equipment eliminated by Ukrainian Air Assault Forces
About 10 pieces of russian armored equipment were destroyed today by the 80 Air Assault Brigade's units, as brigade's press center wrote on Facebook. Two more tanks and an IFV were blown up by anti-tank calculation units with "Stugna-P" missiles.
00:00 The Mariupol garrison command stays on the territory of Azovstal
The commanders of the units defending Mariupol are currently still at Azovstal – despite the ongoing process of extraction of the Ukrainian troops to the occupied territories for further exchange. The information was revealed by the Deputy Commander of Azov Regiment Svyatoslav Palamar. A special operation is underway, he said without details.
"Thanks to the whole world and thanks to Ukraine for support. See ya," Palamar said.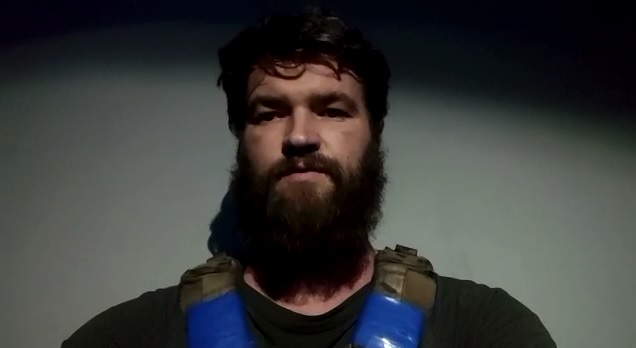 Read more: ​Day 85th of War Between Ukraine and Russian Federation (Live Updates)
---
---