Ukraine received from USA more than 650 tons of defense ammunition - Defense Express reports citing Minister of Defense of Ukraine Oleksii Reznikov's post on Twitter.
"The 8th bird has arrived in Kyiv! The weight of today's cargo with ammunition for our @ArmedForcesUkr is 86 tons! Since January 22, our partners from #USA have sent more than 650 tons of defense ammunition to Ukraine! To be continued" – Oleksiy Reznikov wrote on Twitter.
Read more: Weaponry Received by Ukraine from US and EU Allies Explained
Earlier the seventh arcraft from USA delivered 85 tons of combat ammunition for grenade launchers. The United States also handed over to Ukraine hand-held disposable grenade launchers M141 Bunker Defeat Munition (BDM) or SMAW-D ("Disposable") as Russia moves 30,000 troops, military equipment including Iskander, S-400 missile systems to Belarus.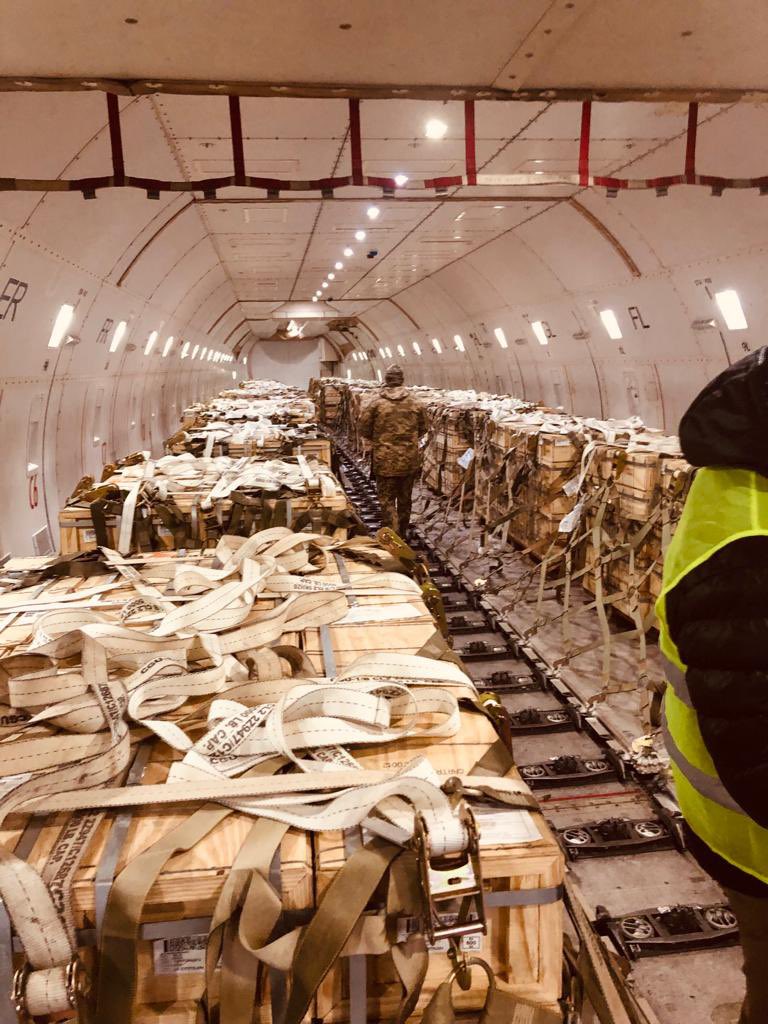 As reported, amid russia's drawdown on Ukraine's border about 500 tons of US military aid had arrived to Ukraine during the last week, UK has sent 2,000 anti-tank missiles, 30 Elite Troops, Poland had took a decision to supply Piorun MANPADS and other defensive weapons to Ukraine. At the same time Ukraine was Increasing Army by 100,000.
Read more: ​Satellite Imagery Proves Russia Deploys Army to Ukrainian Border
---
---