The satellite imagery was provided by space technology company Maxar. The pictures show multiple new field deployments of armored equipment and troops from Russian garrisons near the border with Ukraine. The private space company said these military activities indicate the state of increased readiness, Reuters reports.
"This new activity represents a change in the pattern of the previously observed deployments of battle groups (tanks, armored personnel carriers, artillery and support equipment)," Maxar said in a release on Sunday. US-based Maxar Technologies has been tracking the build-up of Russian forces for weeks.
Read more: ​Satellite Imagery Proves Russia Deploys Army to Ukrainian Border
Several large deployments of battle groups had been observed around the military garrison at Soloti, Russia, as of February 13, according to satellite images, Maxar said.
Images on February 20 showed most of the combat units and support equipment at Soloti had departed. Extensive vehicle tracks and some convoys of armored equipment were seen throughout the area, the company said.
Some equipment has also been deployed east of nearby Valuyki, Russia, in a field approximately 15 km (9 miles) north of the Ukrainian border. A number of new field deployments are also seen northwest of the Russian city of Belgorod, Maxar said.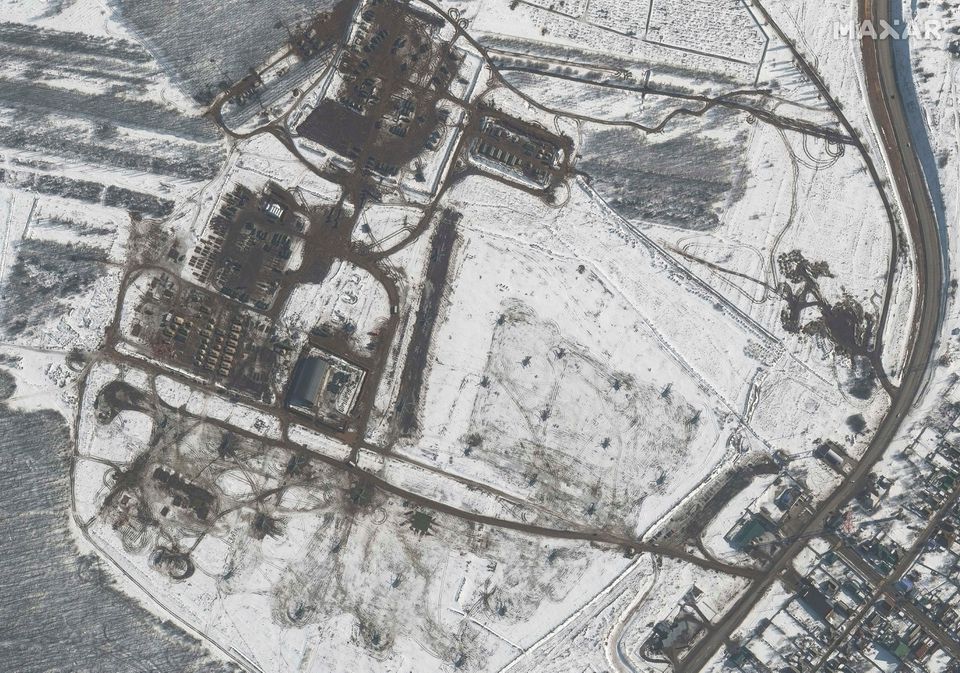 Based on the tracks and the snow, the activity appeared to be recent, Stephen Wood, senior director at Maxar News Bureau, told Reuters.
"To me it indicates an increased state of readiness," he said.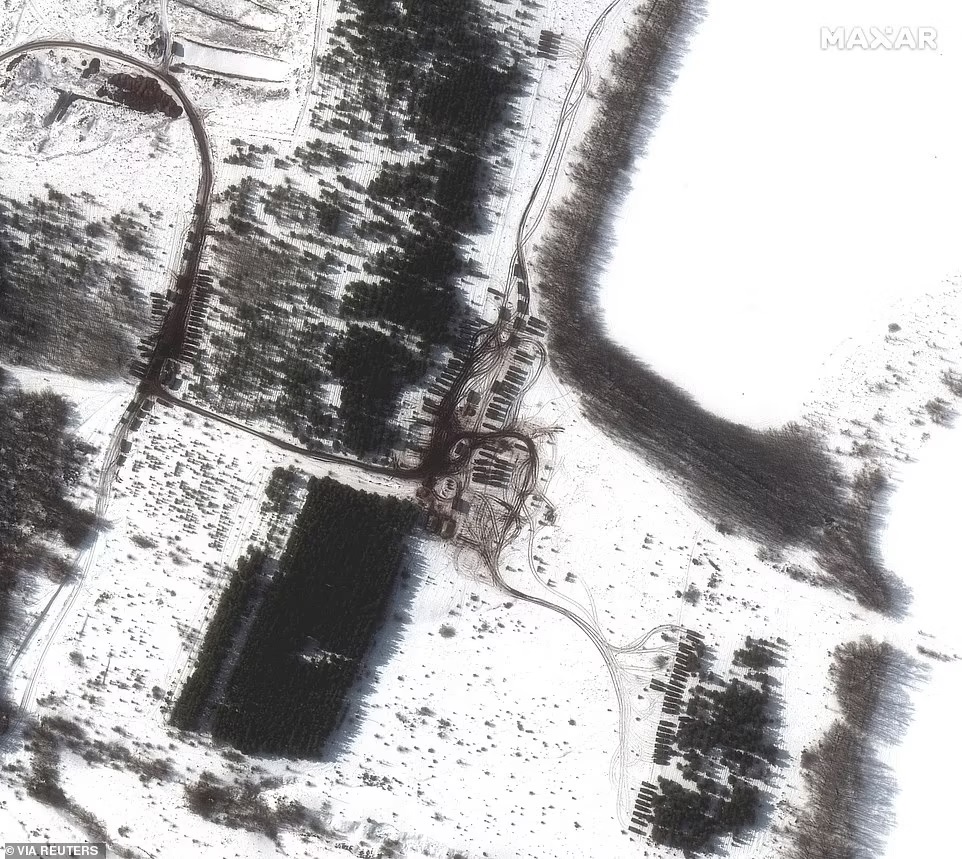 As Defense Express previously reported, Russian military build-up consists of different types of vehicles and equipment. Besides the heavy weaponry, there are also sustainment units, the purpose of which is to provide long-term maintenance of the army and support different kinds of needs. This fact led to the assumption by some western media, that the Russian army along the border of Ukraine under the guise of military drills is going to stay there even after scheduled practice.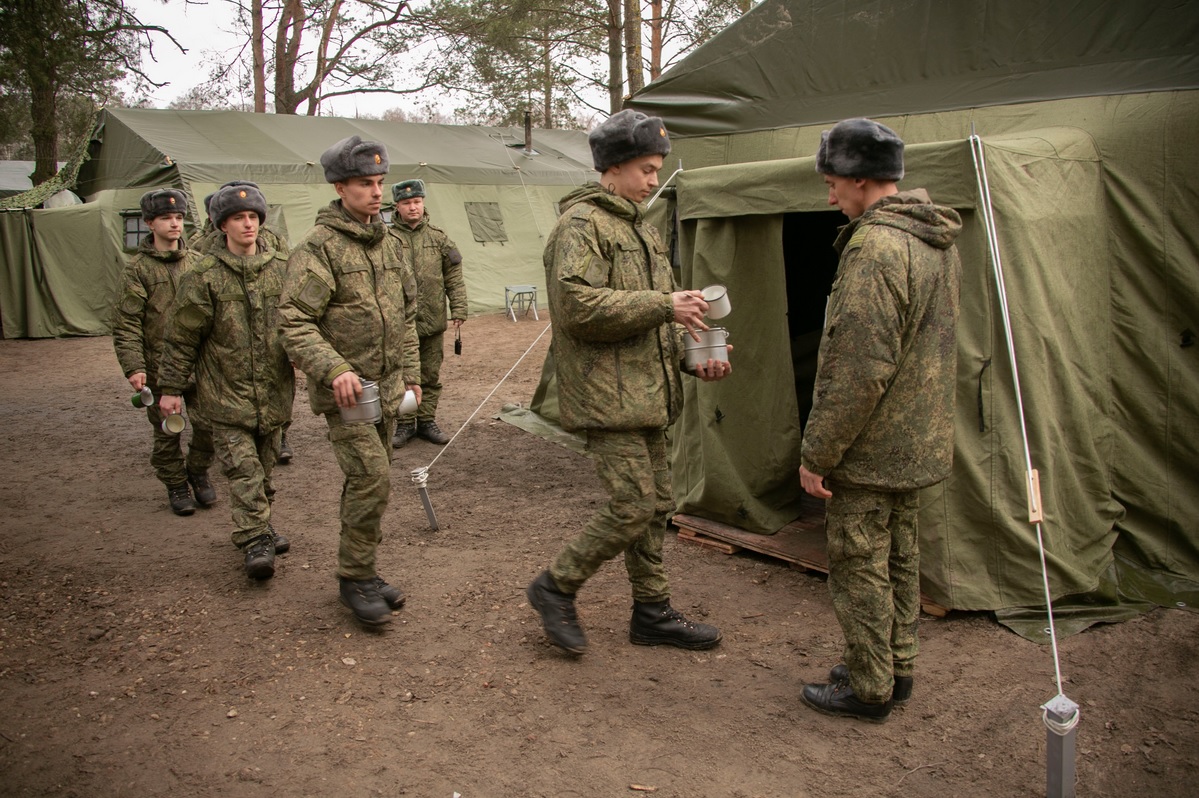 Commenting on the recent extension of Russia-Belarus joint drills to an indefinite term, the Ukrainian Minister of Defense said this move was no surprise: "Because they [Russian troops] had been transported from the Far East for several weeks clearly not to be trained for 10 days and then go back."
Similar drills are conducted across a multitude of areas near Ukraine: in southeastern regions, in temporarily occupied Crimea and the Black Sea to the south, and even in Russia-controlled territories of Moldova. Russia has repeatedly denied any offensive motives, while their growing military presence was no secret and arose international concern. The US continuously warns of a possible invasion of Ukraine, has initiated a strategy to make Russia's plans public using the capabilities of their intelligence. This way the US has already disclosed attempts to create a pretext for an attack using a fake video. Ukrainian Forces assume that such a pretext could be created with Russia's deliberate attacks on civilians.
Read more: Ukraine is Ready for Any Russian Invasion Scenario – Ukrainian MoD
---
---