Joe Biden has stated he believes Russia is on the brink of invading Ukraine, as he joined NATO allies in warning that shelling in the disputed east of the country may be an attempt to set up the pretext for an incursion.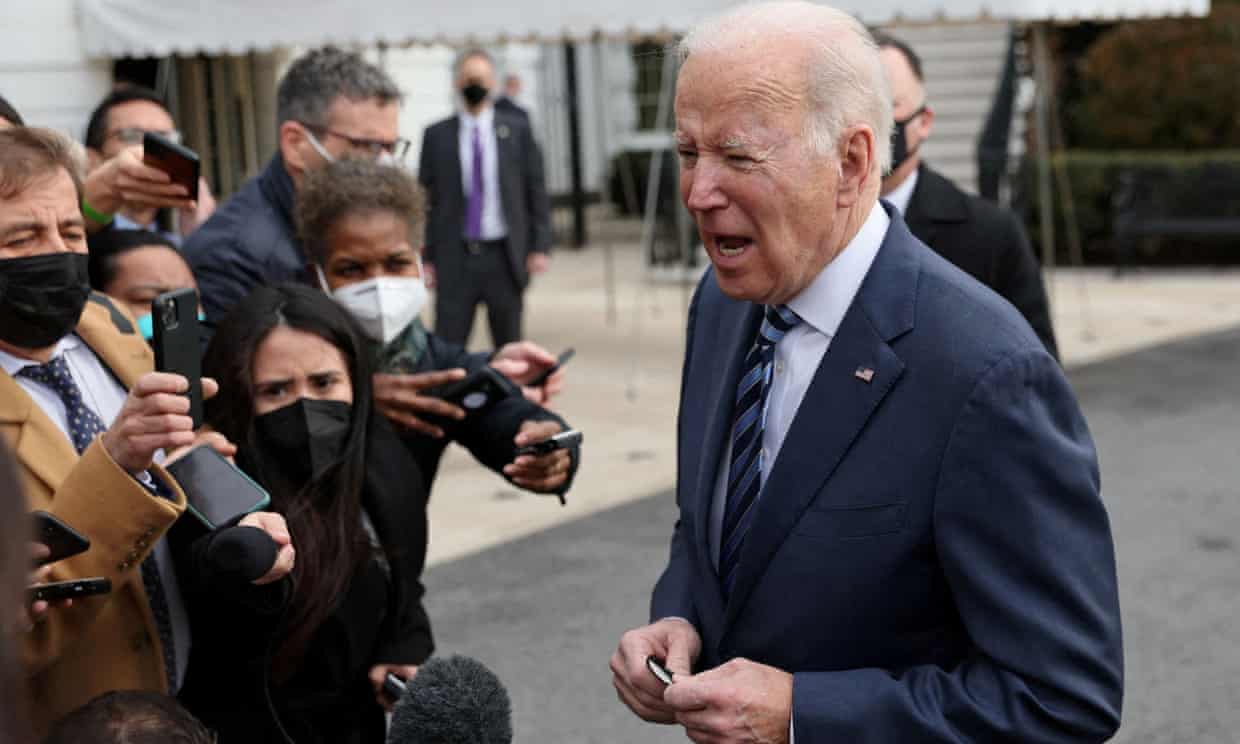 "It's very high," Biden said when asked by CNN's Jeremy Diamond how high the threat level is for a Russian invasion of Ukraine.
Read more: ​While NATO Warns Russia Trying to Stage Pretext to Attack Ukraine Number of Attacks in Donbas Increase
He also told reporters: "Every indication we have is they're prepared to go into Ukraine, attack Ukraine … My sense is it will happen in the next several days."
U.S. President Joe Biden also told reporters that the U.S. believed Russia was "engaged in a false flag operation to have an excuse to go in."
At the same time, Speaking at the U.N. Security Council on Thursday, U.S. Secretary of State Antony Blinken warned that "this is a moment of peril for the lives and safety of millions of people." – CNBC reports.
He added that U.S. information clearly indicated that Russian forces were preparing to launch an attack against Ukraine in the coming days, emphasizing that Moscow "plans to manufacture a pretext for its attack."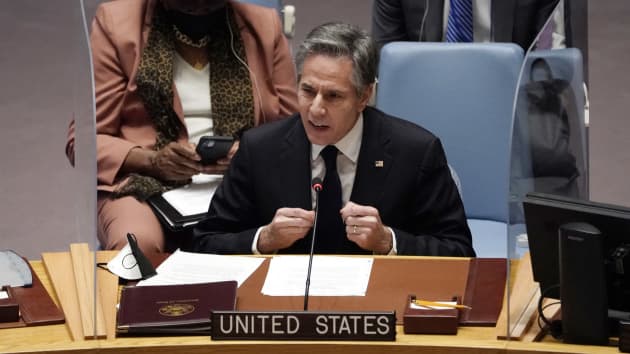 "This could be a violent event that Russia will blame on Ukraine, or an outrageous accusation that Russia will level against the Ukrainian government," he said, noting that a staged military strike against civilians could be one of the methods the Kremlin uses to achieve this end.
Blinken also said that if Russia launched an invasion, its tanks and soldiers would be likely to advance on key targets including the Ukrainian capital, Kyiv, which has a population of 2.8 million people.
The same day NATO Secretary General Jens Stoltenberg made a statement that Russia is trying to stage a pretext for aggression against Ukraine, making disinformation efforts. At the same time armed formations of the Russian Federation violated the ceasefire in the Joint Forces Operation (JFO) area in eastern Ukraine 60 times, including 43 attacks with the use of weapons banned under the Minsk agreements.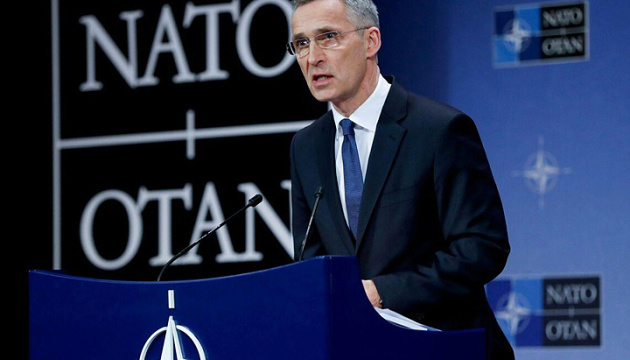 As reported Biden would meet with the leaders of Canada, France, Germany, Italy, Poland, Romania, the U.K., the EU and NATO today, on Friday, Fabruary 18, to discuss the crisis in Ukraine. Russian and American officials are expected to meet next week.
As Defense Express reportes, Ukraine's top military leaders are conviniened that Armed Forces of Ukraine absolutely ready to repel aggressor, while Ukrainian Armed Forces Staging military drills to be prepared to repel Russia's tanks attacks.
Earlier the Ukrainian military have conducted the first shooting exercises with the NLAW anti-tank missile systems supplied by Great Britain. It was the final stage of training of the first group of future instructors for the training of operators of NLAW anti-tank missile systems.
Read more: ​Slovakia to Send Unmanned Mine Clearance Vehicles and Healthcare Material to Ukraine
---
---