The BTR-4KShT has been developed to meet the requirement of the Royal Navy of Thailand.
The prototype is slated for further upgrade that Kyiv AVF is going to do in partnership with the private firm NVK Chezara TechAviaCom. Enhancements will include a multi-target weapon station "Iva-M", an intercom system, a battlefield management system switch, a situational awareness camera, and a driving support system.
Read more: Ukraine's Marine Infantry to be Modernized with Practika's Kozak-2M1 APC Vehicles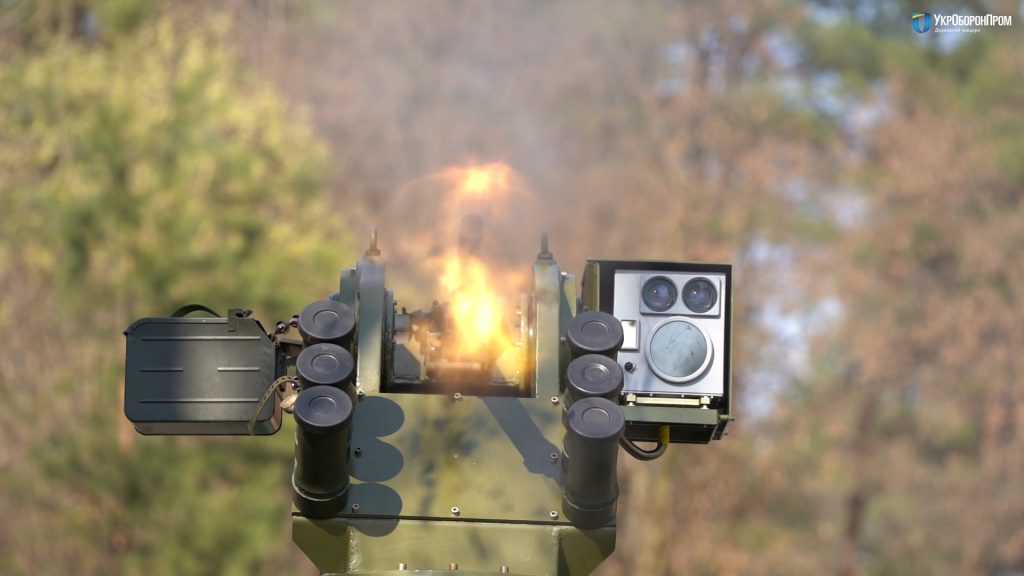 The passenger compartment in the vehicle provides accommodation for a staff of 8 personnel.
The prototype BTR-4KShT vehicle is scheduled to be delivered as kit to Customer by year's end.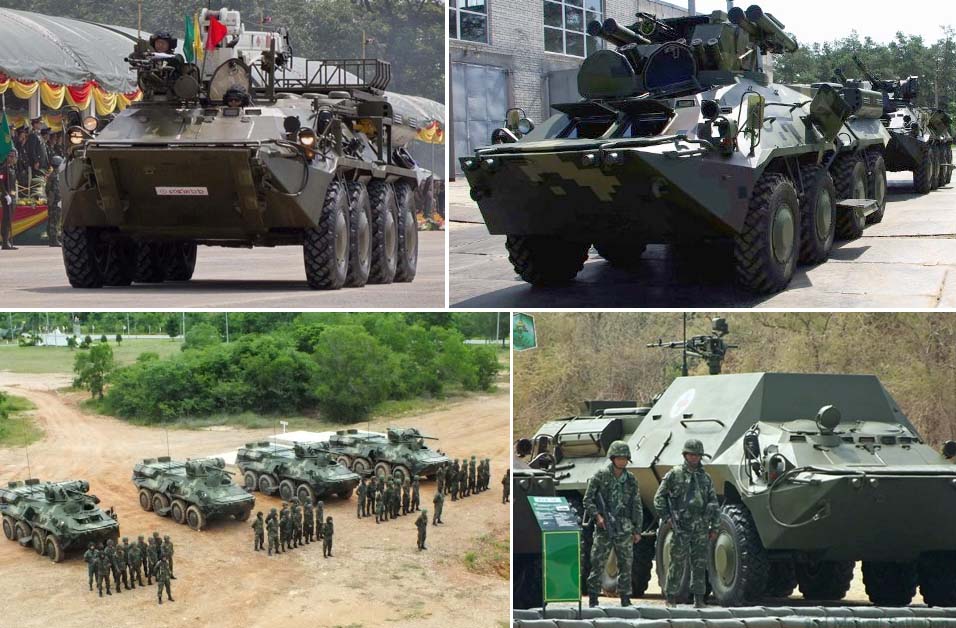 DE Memo: In years from 2008 to 2019, Kyiv AVF was building and delivering armored vehicles based on the BTR-3 APC's chassis to the Thailand military. Over that period, the Thailand army bought from Ukraine around two hundred BTR-3 based vehicles, including baseline BTR-3E1s, commander vehicles BTR-3K, armored ambulances BTR-3S, armored recovery & repair vehicles BTR-3BR, tank destroyers BTR-3RK, and mortar vehicles BTR-3M1/M2, under several contracts totaling more than $ 250 million.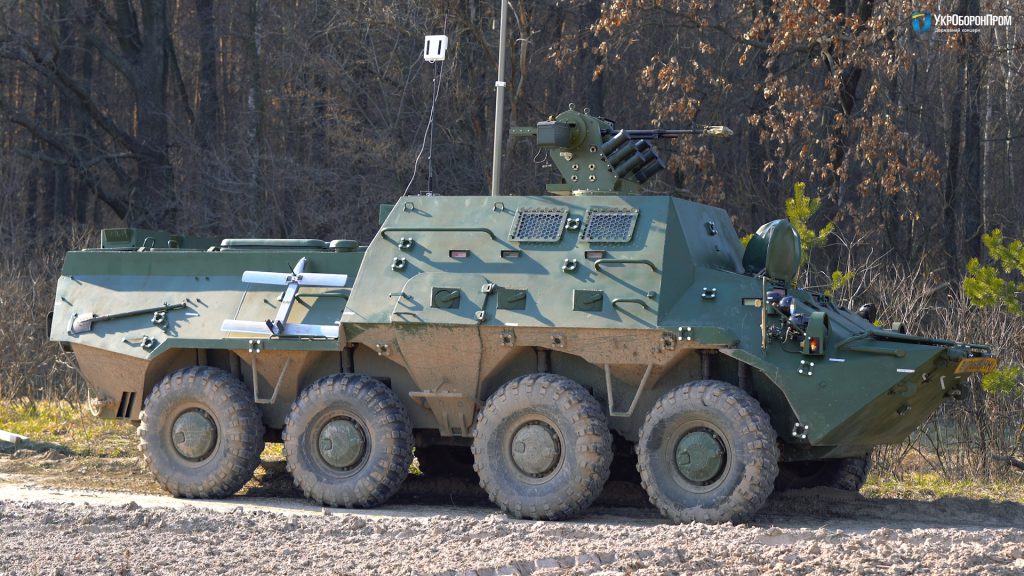 It has been reported that the first BTR-3KSh was delivered as kit to Thailand in early 2019.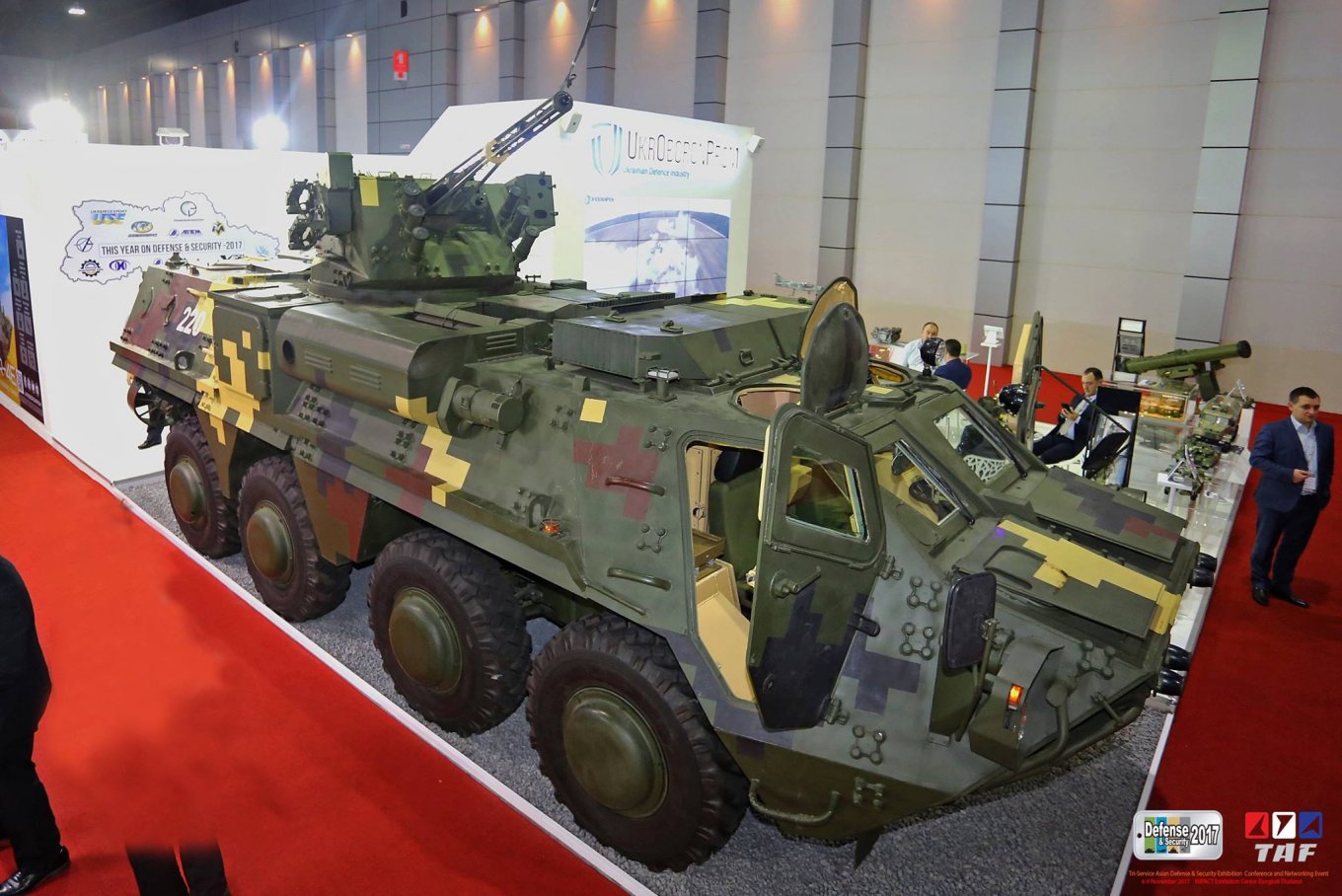 Meanwhile, Myanmar is planning to set up a licensed assembly line for BTR-4U vehicles, under a deal reported by Ukroboronprom in 2020
Read more: Third Shipment of Novator APCs Delivered to Ukraine's National Guard
---
---