Russia continues to sabotage any attempts of Ukraine to receive an explanation on the military build-up in Eastern Europe. Following Ukraine's appeal for an extraordinary meeting of Vienna Document participating states, Russia demonstratively refused to participate in any possible meetings of OSCE Permanent Council and Forum for Security Co-operation, according to the statement by the Spokesperson of the Russian Ministry of Foreign Affairs Maria Zakharova on February 15.
Responding to Russia's failure to send a representative to an OSCE meeting about its military build-up, UK foreign secretary Liz Truss issued a statement as follows:
Read more: Russia Has 48 Hours to Explain its Military Activities – Ukrainian Foreign Minister
"Russia is patently failing to live up to the international commitments it has made around transparency.
If the Kremlin is serious about a diplomatic resolution, then it needs to show up to diplomatic meetings and commit to meaningful talks. Russia's refusal to engage with the OSCE process demonstrates its contempt for the commitments it freely signed up to.
It is Russia that is the aggressor here. The troops stationed on the border are a clear threat to Ukraine. The UK and our allies urge the Kremlin to withdraw its troops and enter discussions based on the proposals put forward by NATO to improve transparency and reduce risk," she wrote on her Twitter page.
On Wednesday, February 16 the United States and NATO said Russia was continuing to build up troops around Ukraine despite Moscow's insistence it withdraws military forces, Reuters reports. The Russian defense ministry said its forces were pulling back after exercises in southern and western military districts near Ukraine – part of a huge Russian build-up that was accompanied by demands for sweeping security guarantees from the United States and NATO.
It published a video that it said showed tanks, infantry fighting vehicles, and self-propelled artillery units leaving the Crimean peninsula, which Moscow seized from Ukraine in 2014.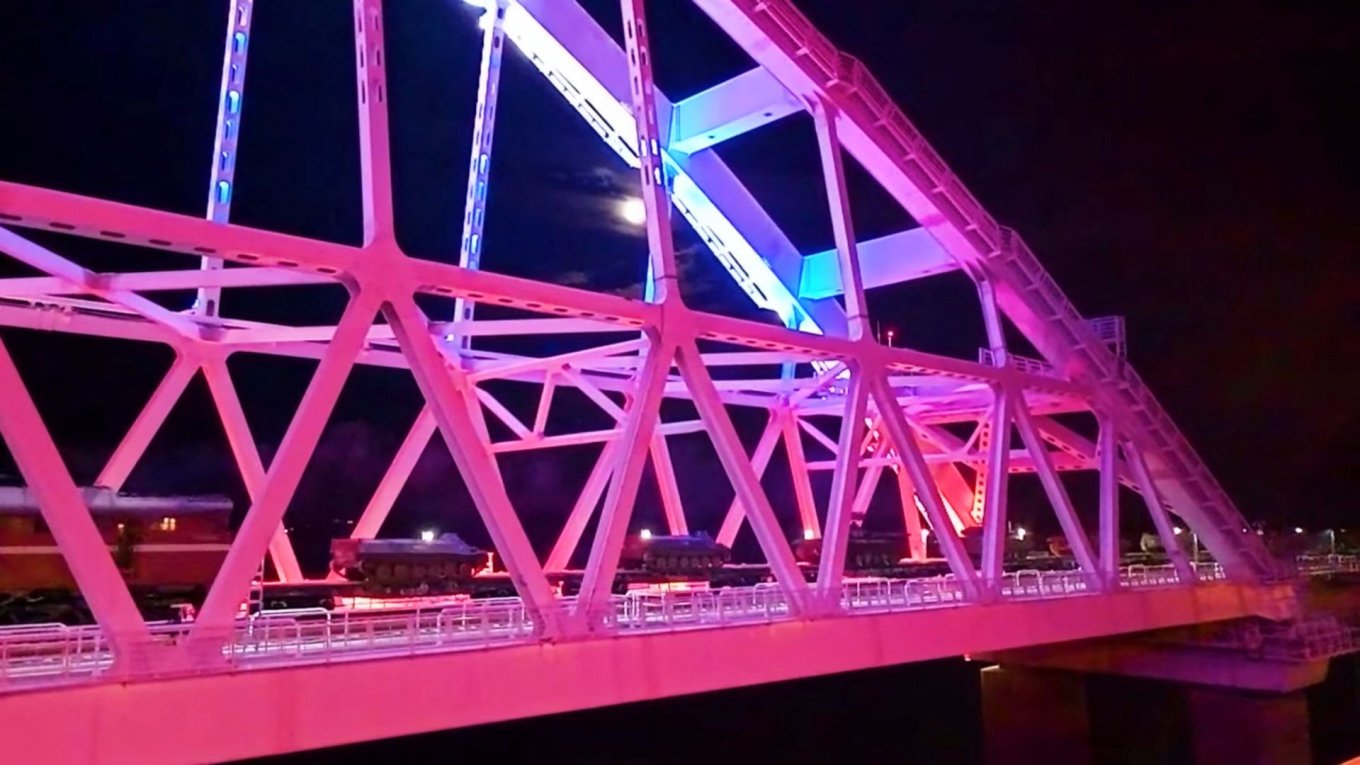 But U.S. Secretary of State Antony Blinken said key Russian units were moving towards the border, not away. "There's what Russia says. And then there's what Russia does. And we haven't seen any pullback of its forces," Blinken said in an interview on MSNBC. "We continue to see critical units moving toward the border, not away from the border."
Read more: ​Ukraine's Top Military Leaders: Armed Forces of Ukraine Absolutely Ready to Repel Aggressor
---
---