U.S. President Joe Biden have said on Tuesday, February 16, the United States was prepared to defend NATO members as the crisis on Ukraine's border with Russia intensifies – CNBC reports.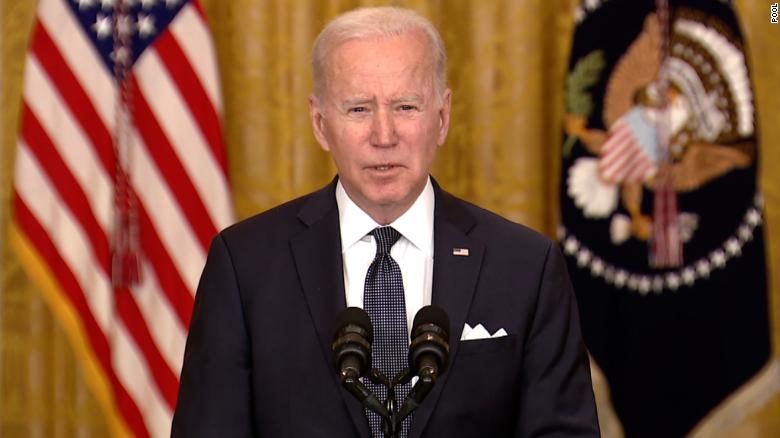 "Make no mistake, the United States will defend every inch of NATO territory with the full force of American power. An attack against one NATO country is an attack against all of us," Biden said, evoking the alliance's collective defense rule known as Article 5.
Read more: ​Ukraine's Top Military Leaders: Armed Forces of Ukraine Absolutely Ready to Repel Aggressor
"If Russia proceeds, we will rally the world," Biden said, adding that Washington's allies were ready to impose powerful sanctions that will "undermine Russia's ability to compete economically and strategically."
President Biden reiterated U.S. commitment to Ukraine's sovereignty and territorial integrity. He also said that he will not deploy American servicemembers to Ukraine but instead to NATO member countries.
Biden also said that his administration is still open to high-level diplomacy should Russian President Vladimir Putin elect to deescalate tensions.
"The United States and NATO are not a threat to Russia. Ukraine is not a threat to Russia. Neither the US nor NATO have missiles in Ukraine. We do not -- do not -- have plans to put them there, as well. We're not targeting the people of Russia; we do not seek to destabilize Russia. To the citizens of Russia, you are not our enemy," Biden said.
But the US President Joe Biden also stressed: "We're not seeking direct confrontation with Russia. Though I've been clear that if Russia targets Americans and Ukraine, we will respond forcefully".
"If Russia attacks the United States or allies through asymmetric means, like disruptive cyberattacks against our companies or critical infrastructure. We're also prepared to respond," he added.
For months, Ukraine, the U.S. and its Western allies have watched a steady buildup of Kremlin forces along Ukraine's border with Russia and Belarus. The increased military presence mimics Russia's playbook ahead of its 2014 illegal annexation of Crimea, a peninsula on the Black Sea, which sparked international uproar and triggered sanctions against Moscow.
The Kremlin has denied that the extraordinary deployment of Russian troops outfitted with advanced military equipment along Ukraine's borders are preparing for an invasion. Earlier on Tuesday, Russia's Ministry of Defense said that some of its forces previously deployed to its borders are in the process of leaving.

But Biden, speaking on Tuesday downplayed the Kremlin's claim. "We have not yet verified the Russian military units are returning to their home bases. Indeed, our analysts indicate that they remain very much in a threatening position," Biden said, adding that there are more than 150,000 troops on the border.
It is noteworthy that while US President Joe Biden was saying these words, the US Air Force Northrop Grumman RQ-4A Global Hawk was conducting a reconnaissance flight over Ukraine, scanning the border with Russia.
As reported, Russia might launch an invasion of Ukraine at 3am (EET, Time in Kyiv) on Wednesday, February 16. The Sun stated citing US intelligence, that Russia was set to invade Ukraine at with a massive missile blitz and 200,000 troops. The Sun illustrated the report with an infographic named with a title "On the brink: How build-up of Russian forces on Ukraine border has the World holding its breath".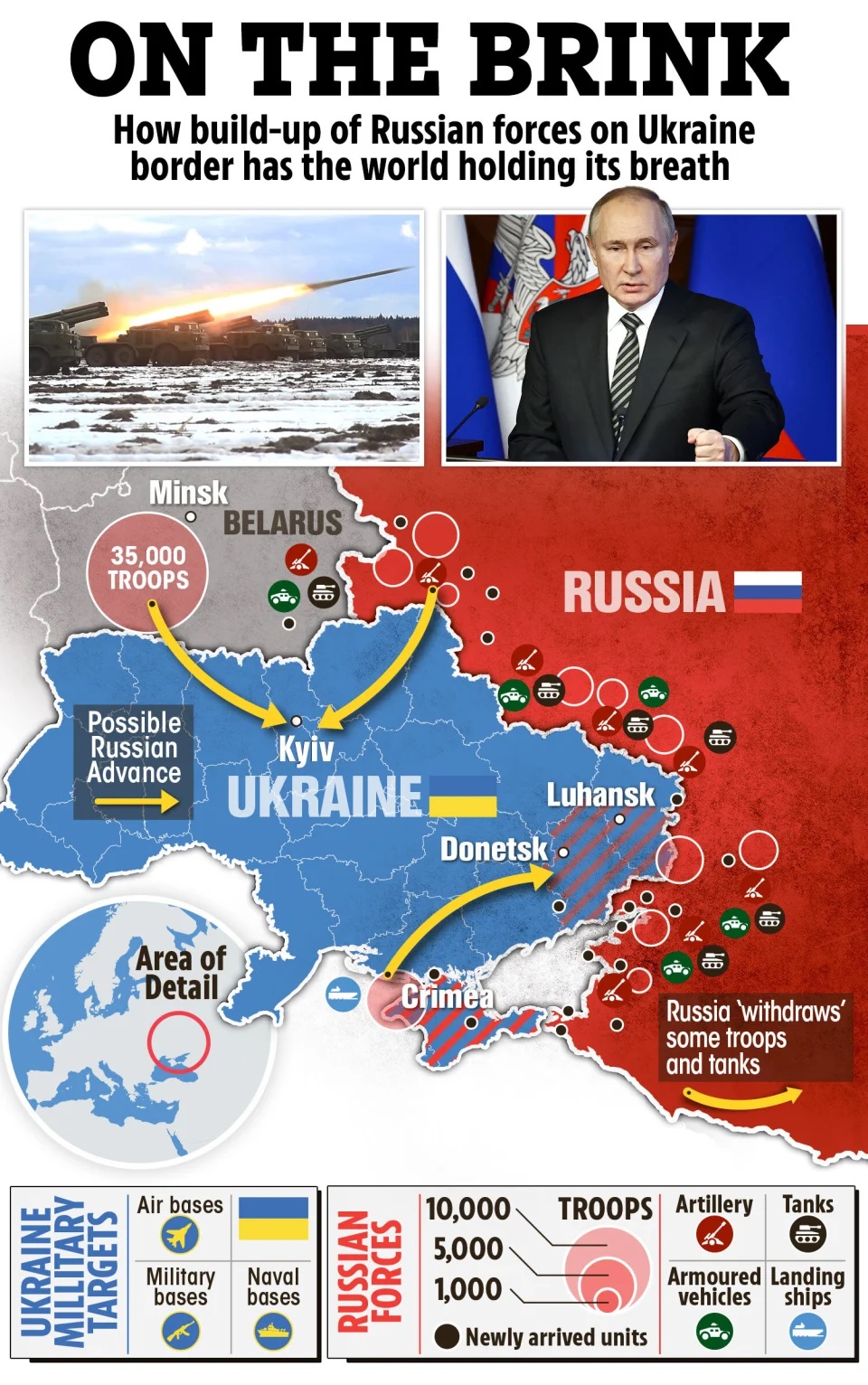 As Defense Express reportes, Ukraine's top military leaders are conviniened that Armed Forces of Ukraine absolutely ready to repel aggressor, while Ukrainian Armed Forces Staging military drills to be prepared to repel Russia's tanks attacks.
Earlier the Ukrainian military have conducted the first shooting exercises with the NLAW anti-tank missile systems supplied by Great Britain. It was the final stage of training of the first group of future instructors for the training of operators of NLAW anti-tank missile systems.
Read more: ​Russia Launch an Invasion of Ukraine at 3am on Wednesday – Media
---
---