C-17 Globemaster III plane carrying Lithuania's military aid including Stinger anti-aircraft missiles arrived at the Boryspil International Airport outside Kyiv, Ukraine, on February 13, 2022. The aircraft delivered the cargo as part of the security support package for Ukraine. It includes Stinger missiles and Humvee vehicles to oppose Russian aggression.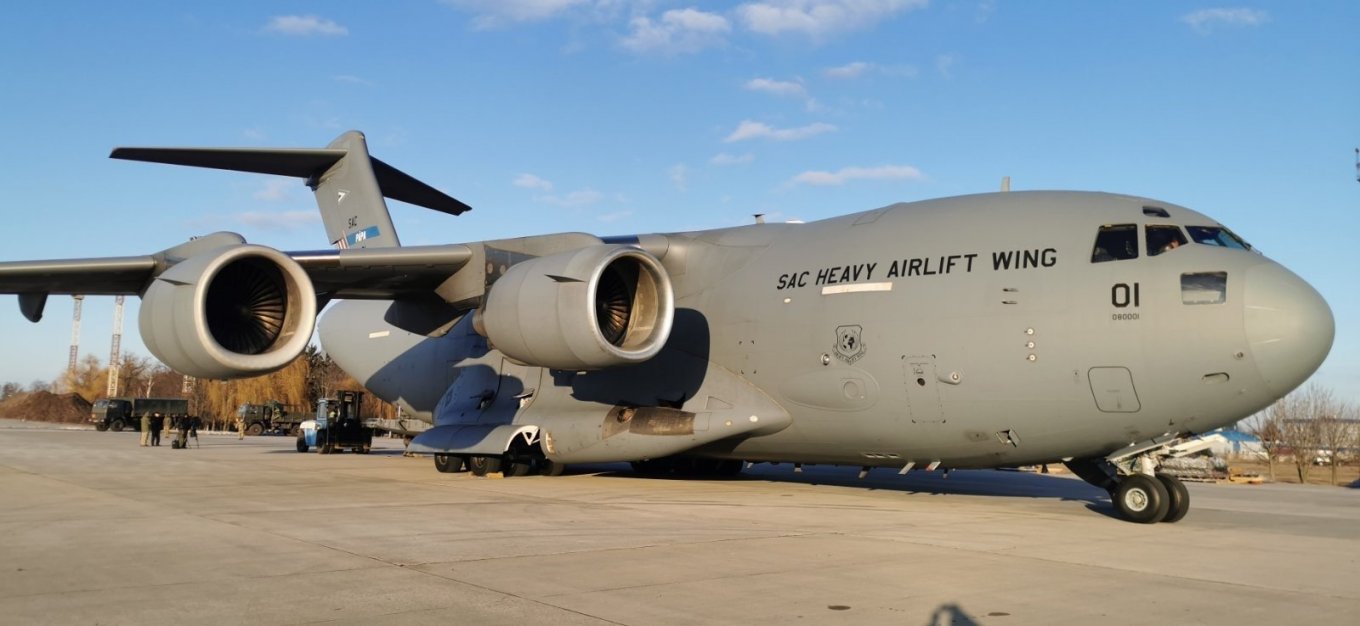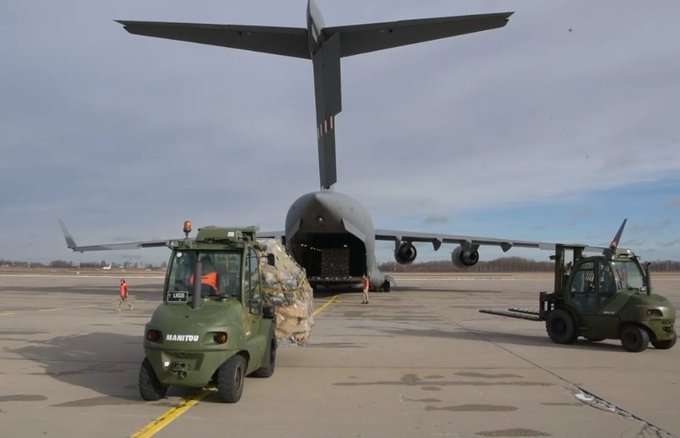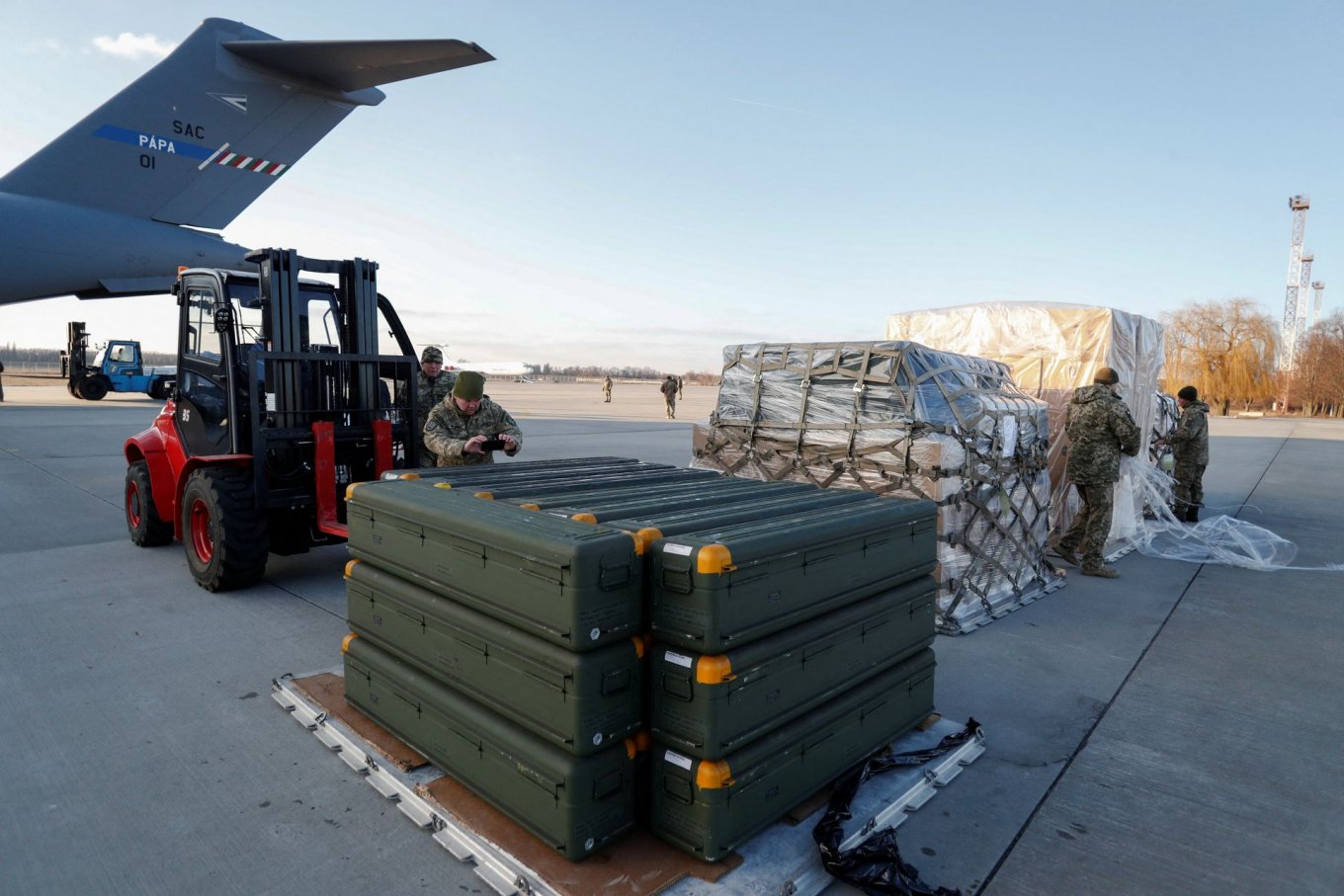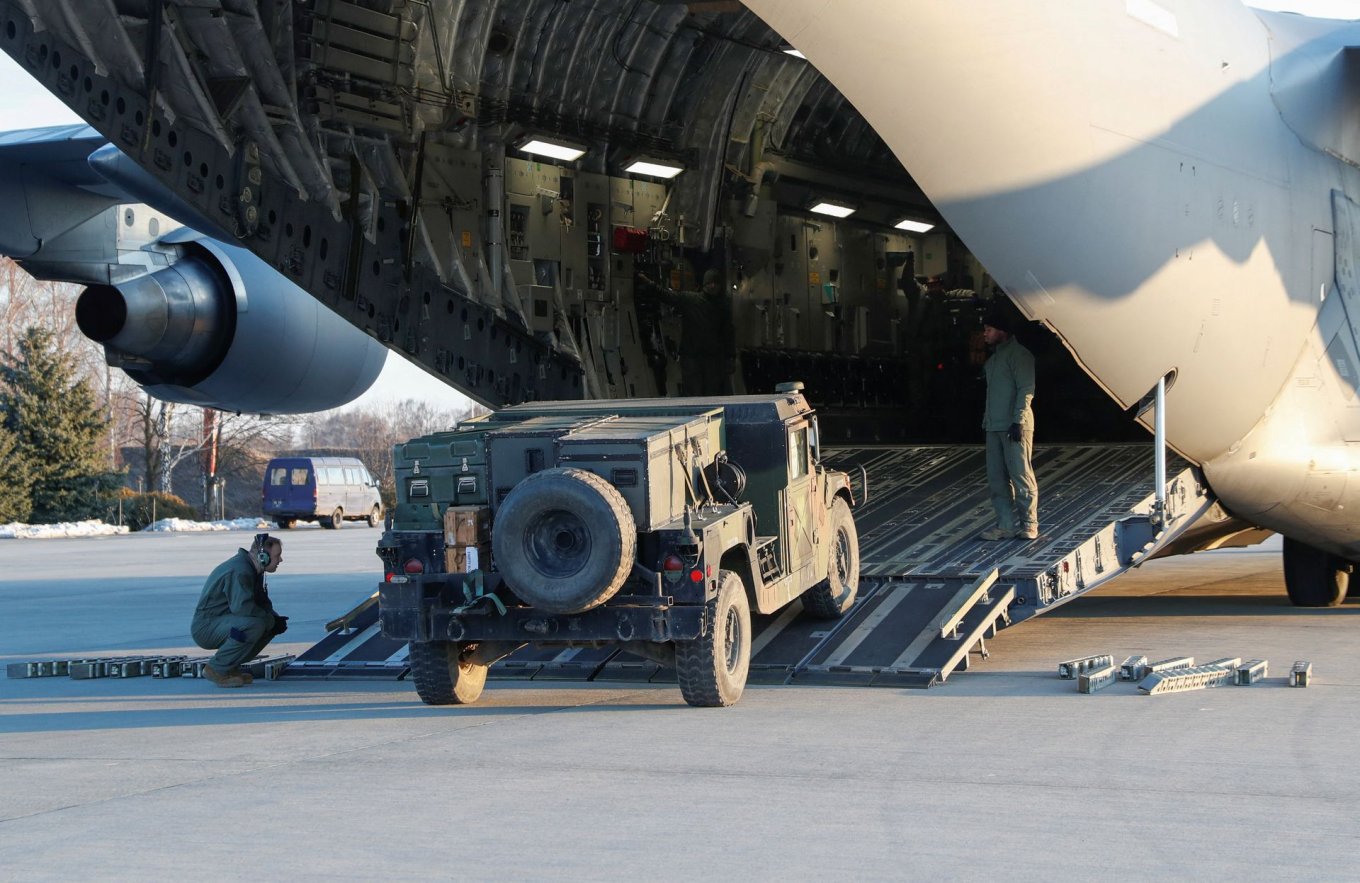 "Lithuanian military support - the Stinger anti-aircraft missile system in Ukraine. The security of Ukraine is also our security" - minister of National Defense of Lithuania Arvydas Anušauskas posted on Twitter.
Read more: Russia Has 48 Hours to Explain its Military Activities – Ukrainian Foreign Minister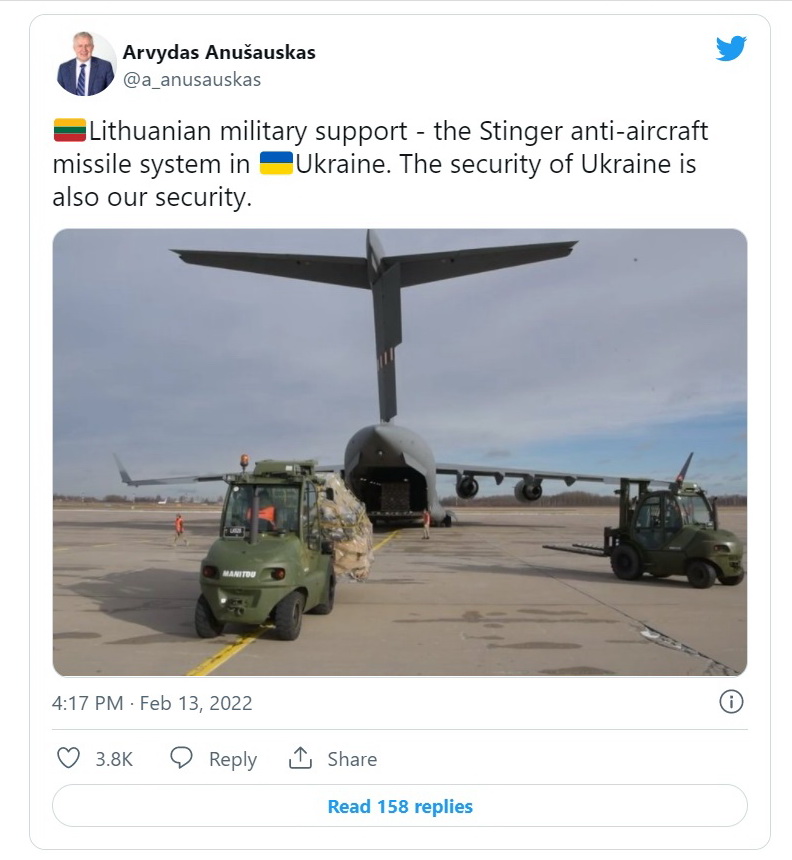 His Ukrainian colleague the Minister of Defense of Ukraine Oleksii Reznikov thanked minister Anušauskas and the entire Lithuanian people for the aid.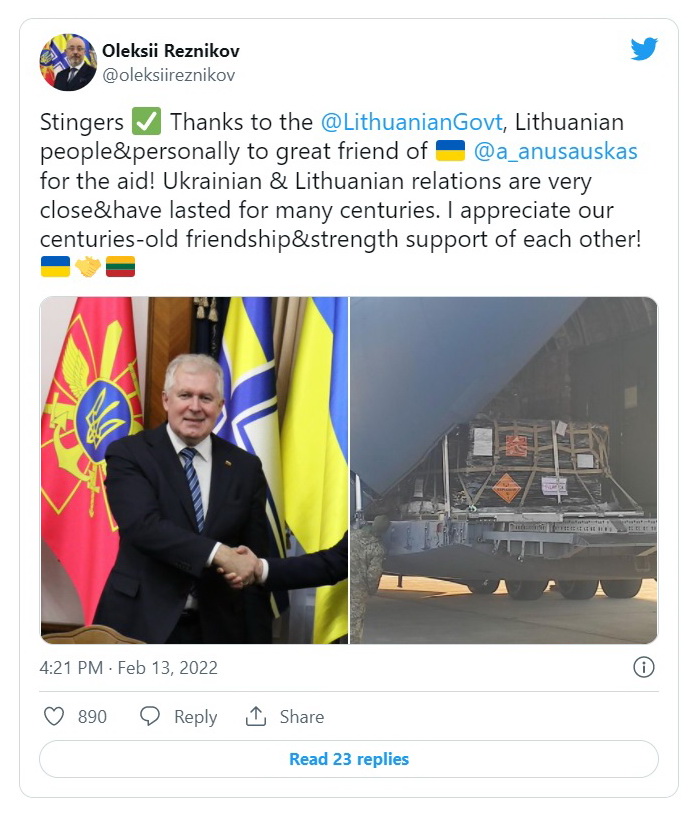 Ukraine's Minister of Defense also posted video of C-17 Globemaster III plane's landing and unloading.
U.S. Embassy in Ukraine also reacted on its official Facebook account. "Great to see Lithuania's delivery of Stinger missiles and Humvees to Ukraine today and yesterday. This is what Allied support for Ukraine's defense looks like" - the Embassy said on Facebook.
According to another statement by U.S. Embassy in Ukraine the sixteenth and the seventeenth aircrafts from the USA with additional military aid arrived in Ukrainian airport Boryspil. "Two planeloads of immediately deployable US assistance arrived this morning in Kyiv to boost Ukraine's defenses. Part of the $200 million recently authorized, this included ammunition and shoulder-fired grenades. We stand with Ukraine" - posted the Embassy on Facebook.
According to the statement by Oleksii Reznikov two planeloads contain 180 tons of ammunition for Armed Forces of Ukrane and total latest aid received by Ukraine from USA till the day weighing almost 1,500 tons.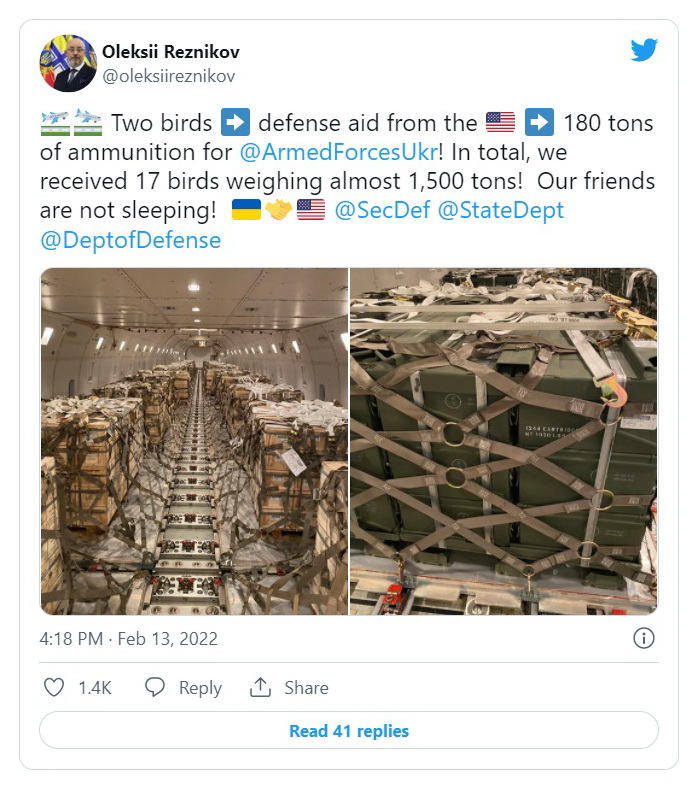 As reported, previous shipment of military aid from the United States arrived in Kyiv late Thursday, February 10.
As Defense Express reported Ukrainian and US intelligence indicates Russia preparing operation to justify invasion of Ukraine. At the same time USA approved additional $200 mln in security aid to Ukraine and several planeloads of U.S. military aid landed at Boryspil airport in Ukraine.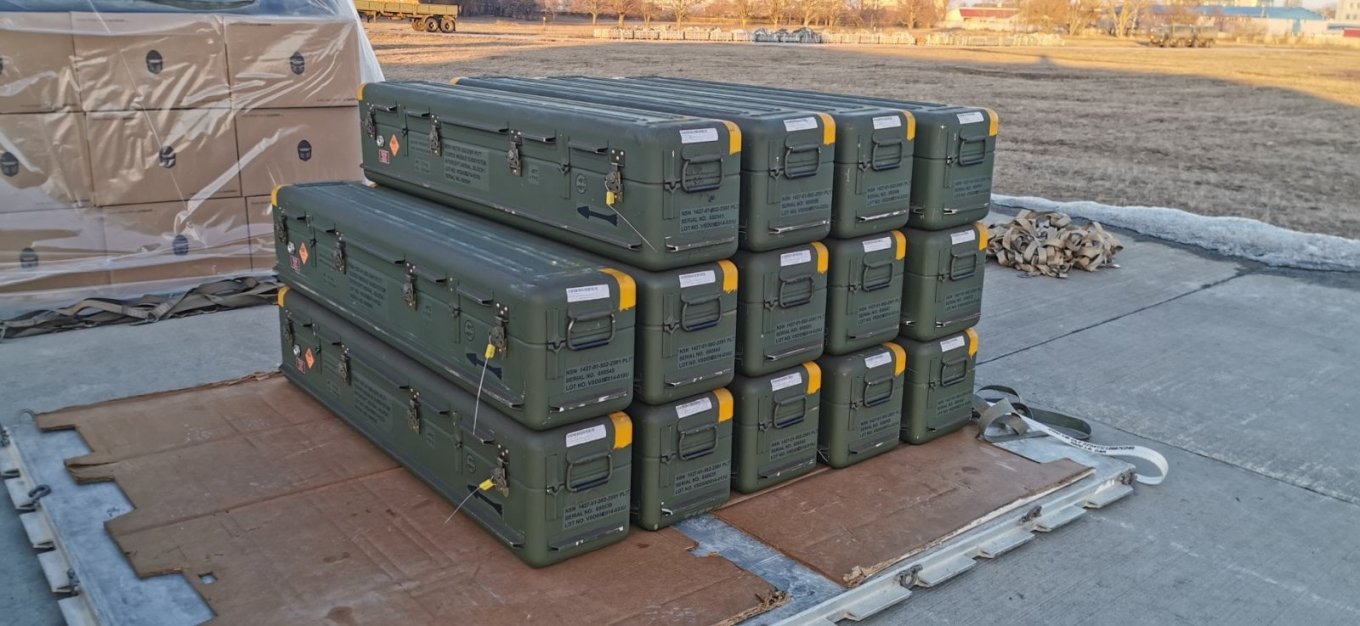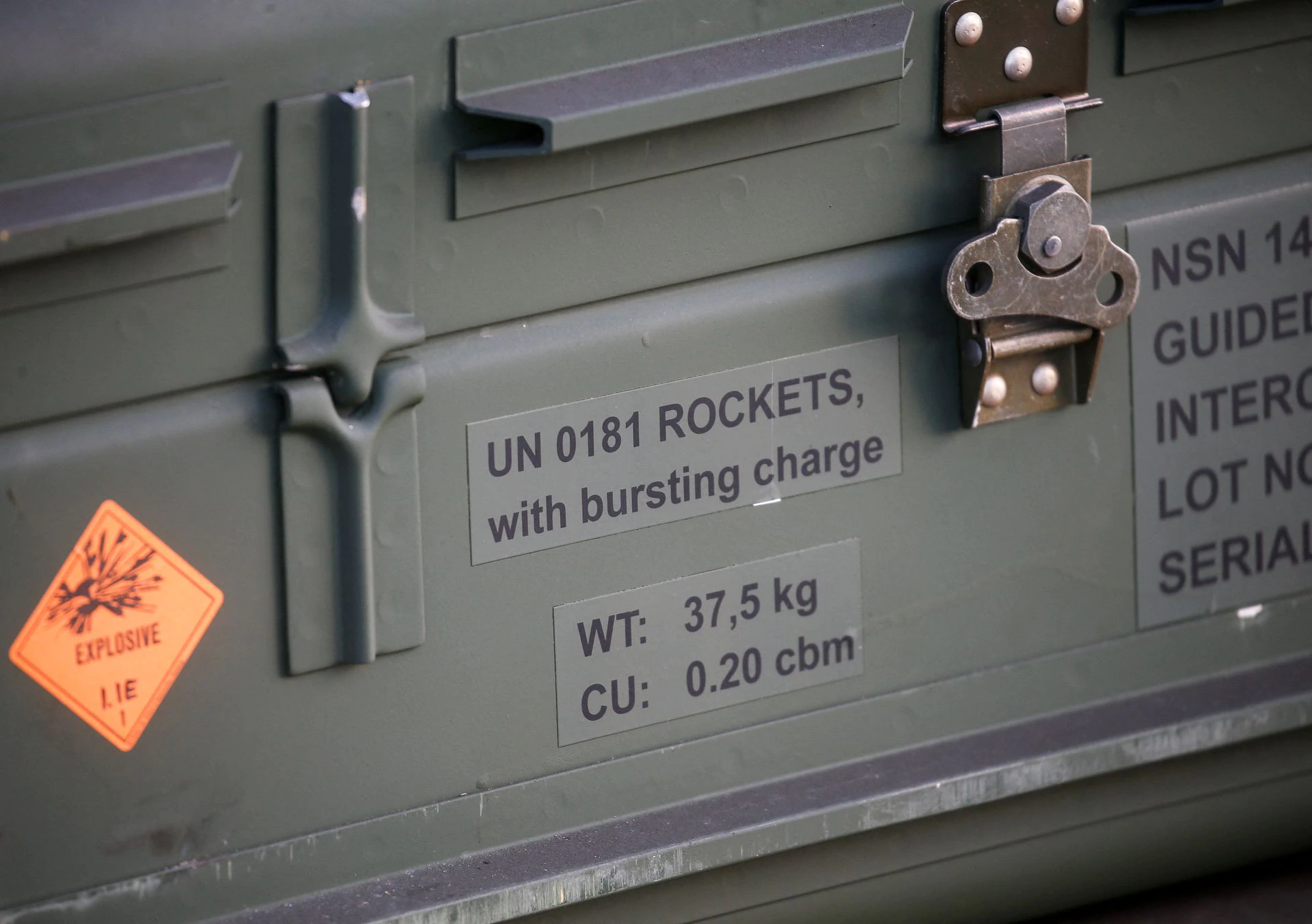 Ukraine's top military leaders are conviniened that Armed Forces of Ukraine absolutely ready to repel aggressor, while Ukrainian Armed Forces Staging military drills to be prepared to repel Russia's tanks attacks. At the same time the Pentagon ordered all U.S. troops in Ukraine to leave the country and reposition elsewhere in Europe, meanwhile, the State Department reduced its diplomatic staff at the U.S. Embassy in Kyiv to the "bare minimum" and urged private American citizens to evacuate the country. At the same time U.S. staff of OSCE begins pullout from the rebel-controlled city of Donetsk in eastern Ukraine.
Read more: ​U.S. Evacuates Personnel from Ukraine as Russia Crisis Escalates: Troops, Diplomats, Staff of OSCE Mission in Occupied Donetsk
---
---