Brief Facts:
President of Ukraine Volodymyr Zelensky states Russia has lost its own future.
President of Ukraine Volodymyr Zelensky says Ukraine's Armed Forces are doing all to repel Russian offensive on Sievierodonetsk.
Ukrainian fighter jets shoot down two enemy targets over Sumy region.
The capital of Ukraine Kyiv celebrates the 1540th anniversary of its foundation under martial law.
Polish Krab SPG already in Ukraine.
Crimean hospitals stopped accepting civilians to treat military.
Ukraine's Armed Forces repulse seven enemy attacks in Donetsk and Luhansk regions.
Sievierodonetsk is under the Ukrainian flag.
Russian occupiers inflicted 21 strikes on Donetsk region per day, 32 civilian objects destroyed, dead and wounded reported.
Side note: news are marked in accordance with the Kyiv time zone: Eastern European Time (EET), GMT/UTC+2
Read more: The 94th Day of the War: Russian Troops Has Lost 30000 Personnel
Latest news
Thank you for your attention! This feed is closed. But Defense Express has already started a new one: Day 96th of War Between Ukraine and Russian Federation (Live Updates)
00:50 Ukrainian troops acting as a part of Joint Forces Operation (JFO) Group continue to conduct a defense operation in a certain area of responsibility in the Donetsk and Luhansk areas. Defenders of Ukraine have repulsed 14 enemy attacks in the Donetsk and Luhansk regions, with fighting going on in three areas on Sunday, May 29.
The relevant statement was made by the Joint Forces Operation Task Force on Facebook.
According to the statement, in the past 24 hours, JFO Group destroyed:
- 2 artillery systems,
- 11 armored vehicles;
- 10 enemy vehicles.
Find more details on the theme in a publication by Defense Express:
Defenders of Ukraine Repel 14 Enemy Attacks, Destroy 11 Armored Vehicles in JFO Area on Sunday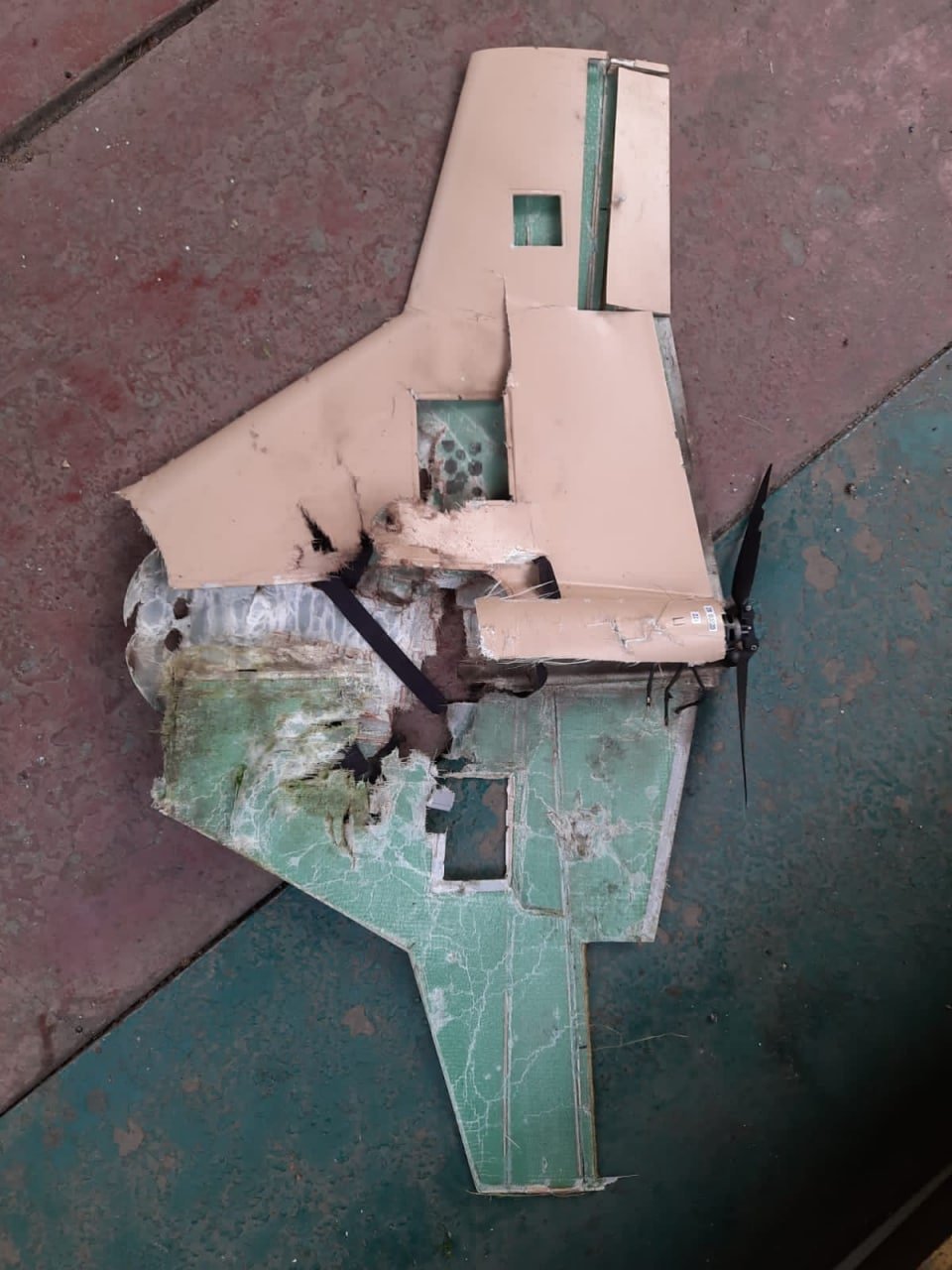 00:10 President of Ukraine, Volodymyr Zelensky: Russia has lost its own future.
Russia has lost the battle not only for Kharkiv, Kyiv and northern Ukraine, but it has already lost its future and all cultural ties with the world.
Ukrainian President Volodymyr Zelensky said this in his video address, Ukrinform reports.
"Today I visited Kharkiv -- both the city itself and the frontline positions of our military in the region. Kharkiv suffered terrible strikes from the occupiers. The windows of black, burnt-out, half-ruined apartment buildings of the city face the east and north -- from where Russian artillery was firing, from where Russian combat aircraft arrived. They face Russia, and in them now, like in a mirror, the Russian state can see itself. It can see how much it has lost over these 95 days of the full-scale war against Ukraine," Zelensky said.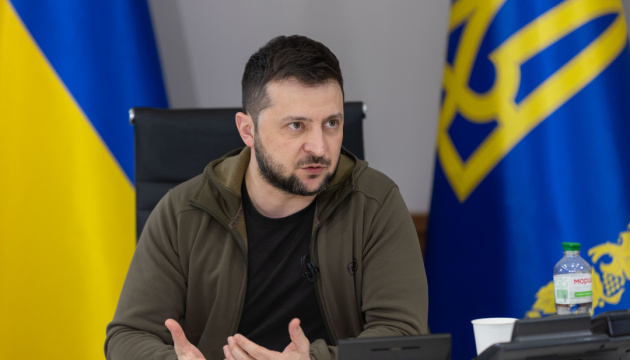 According to him, Russia has already lost not only the battle for Kharkiv, the battle for Kyiv and northern Ukraine, but it has lost its own future and any cultural ties with the world. "They all burned down, including there, in Saltivka," Zelensky said.
23:40 Russian ship with grain allegedly stolen from Ukraine arrives in Syria.
According to CNN report, new satellite images provided by Maxar Technologies show the bulk carrier Matros Pozynich arriving in the Syrian port of Latakia on May 27, estimated to carry about 30,000 tons of grain.
CNN reported that it is one of the three ships that have been loading grain in Sevastopol's port in Russian-occupied Crimea since Moscow launched its full-scale invasion of Ukraine. Earlier, Ukrainian authorities estimated that Russian troops had stolen more than 400,000 tons of grain in occupied territories.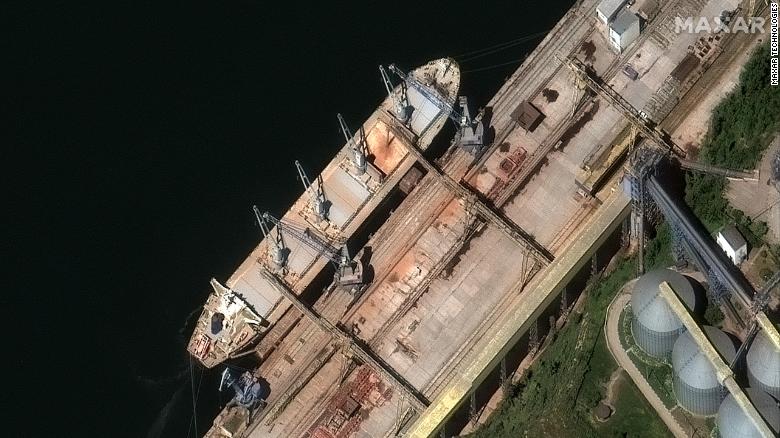 22:30 Ukraine's defenders continue restrain invaders in the Operational-tactical group East area of responsibility. Ukrainian artillery inflicted fire damage on clusters of personnel and equipment of Russian fascist troops, ammunition depot was also destroyed on Sunday, May 29
The Operational and Tactical Group East reported this on Facebook.
According to the report Ukrainian military eliminated:
39 troops;
1 invantry fighting vehicle;
1 armored personnel carrier;
5 armored fighting vehicles;
2 artillery systems;
3 trucks;
1 fuel tanker truck
3 UAVs;
Find more details on the theme in a publication by Defense Express: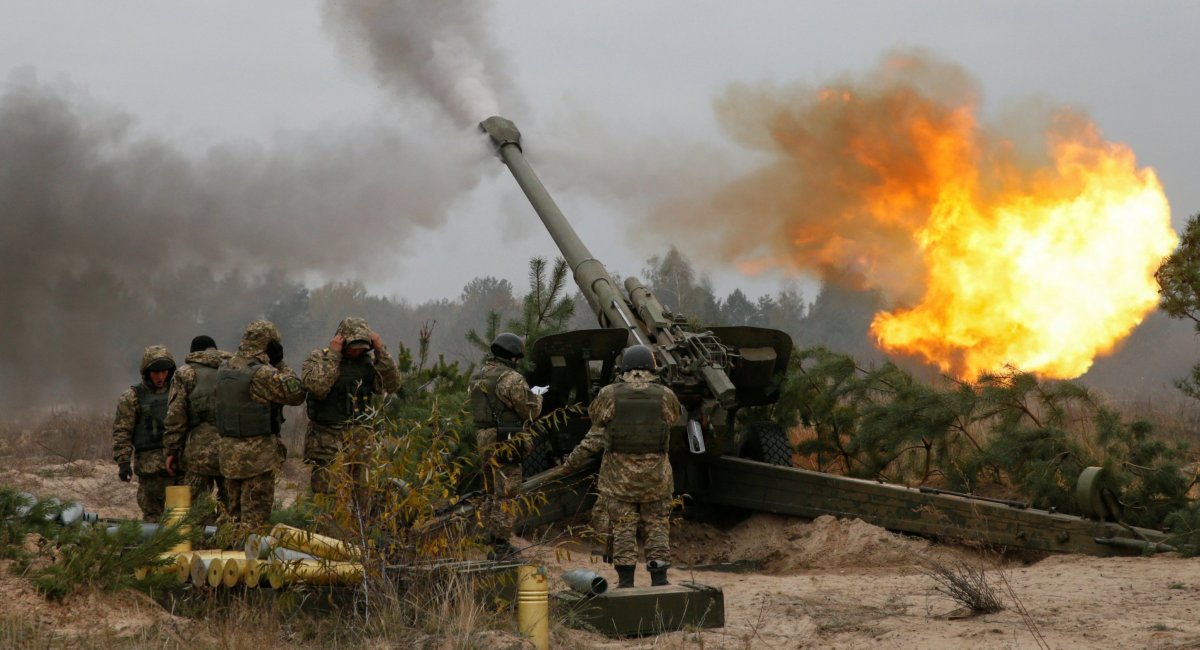 22:50 President of Ukraine Volodymyr Zelensky: We are doing all to repel Russian offensive on Sievierodonetsk.
The Ukrainian military is doing everything possible to repel Russian invaders' offensive on the city of Sievierodonetsk in the Luhansk region.
President Volodymyr Zelensky said this in a nightly video address, Ukrinform reports.
"Capturing Sievierodonetsk is a fundamental task for the occupying contingent. And they don't care how many lives they will have to pay for this attempt to raise the Russian flag at 32 Druzhby Narodiv [Peoples' Friendship] Boulevard - no matter how bitter the name sounds now - where the Sievierodonetsk administration is located," he said.
Find more details on Ukrinform.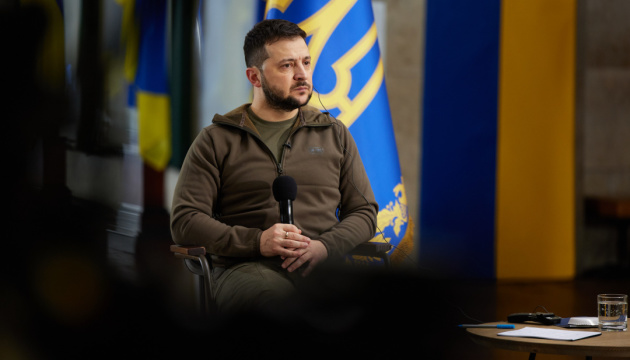 22:25 The General Staff of the Armed Forces of Ukraine has released an operational update on the state of warfare as of 18.00 on May 29, 2022.
According to the report, the russian army did not stop offensive operations in the Eastern Operational Zone in order to establish full control over the Donetsk and Luhansk regions and block Ukraine's maritime communications in the northwestern part of the Black Sea.
thе enemy is actively using aircraft, forces and means of missile forces and artillery, electronic warfare. In order to make further attempts to force a crossing of the Siverskyi Donets River in certain areas, it is replenishing ammunition and fuel. Russian forces have withdrawn some of their units from the settlement of Lyman, Donetsk region.
Find more details on the theme and key points of the report in a publication by Defense Express: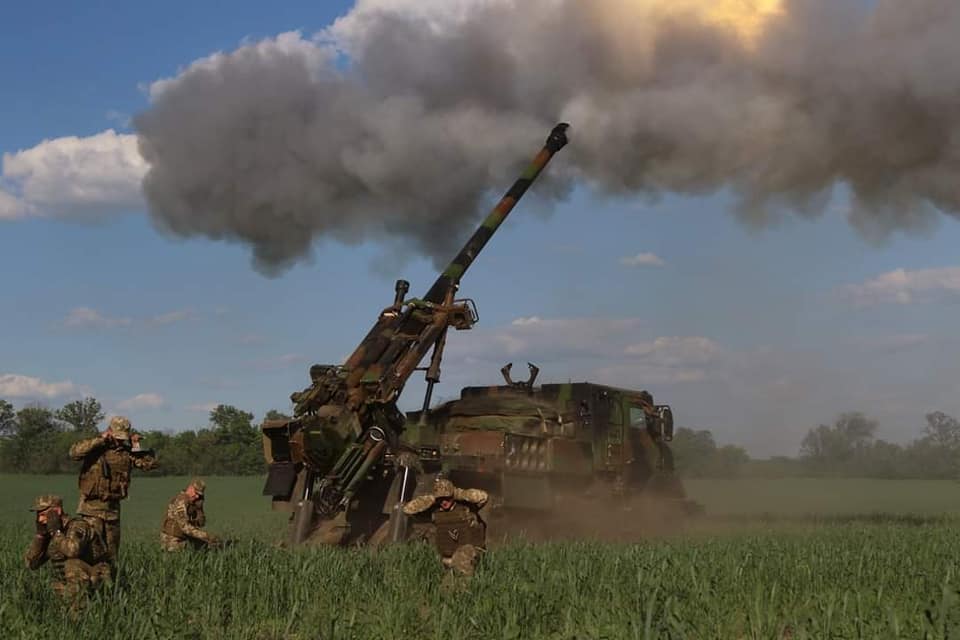 21:45 Ukrainian fighter jets shoot down two enemy targets over Sumy region.
The Ukrainian Air Force shot down two enemy targets in the sky over the Sumy region on the night of May 29.
Dmytro Zhyvytskyi, head of the Sumy Regional Military Administration, said this on Telegram, Ukrinform reports.
"Our fighter jets hit two targets over the Romny district," Zhyvytskyi said.
He added that enemy UAVs had probably been shot down.
21:20 The General Staff of the Armed Forces of Ukraine has released an operational update on the state of warfare as of 18.00 on May 29, 2022.
According to the report, Russian troops move towards central Sievierodonetsk.
Russian troops are trying to entrench their positions in northeastern Sievierodonetsk, Luhansk Oblast, Ukraine's General Staff said. Russia's main focus is to encircle Ukrainian troops in Sievierodonetsk and Lysychansk, as well as to block the main roads, according to the report. The General Staff also said that Russian troops had conducted an unsuccessful offensive towards Slovyansk, Donetsk Oblast, and retreated to previously-held positions. Russia has also withdrawn some units from Lyman in Donetsk Oblast, the General Staff added.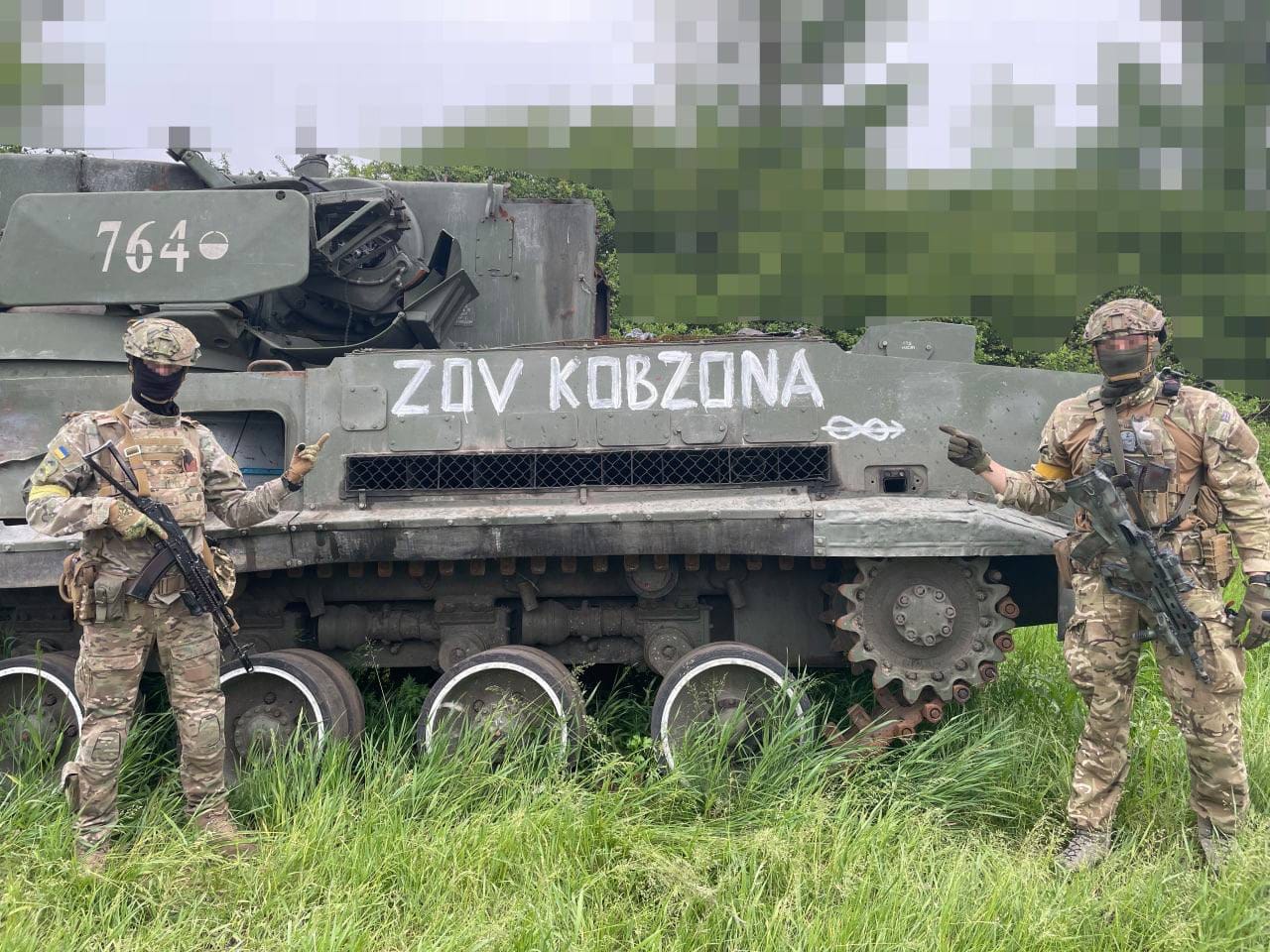 21:00 Kyiv is celebrating its 1540th anniversary today.
This year the capital of Ukraine celebrates the 1540th anniversary of its foundation under martial law.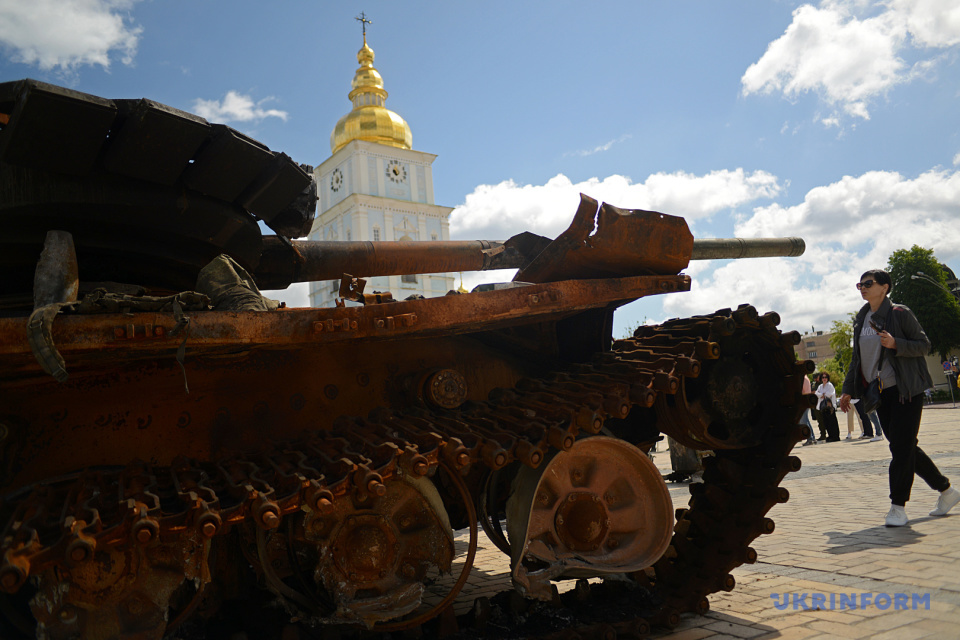 20:25 Prime Minister of Ukraine: Denys Shmyhal Civilian death toll times higher than military.
The number of civilians killed as a result of Russia's war on Ukraine is ten times greater than that of Ukraine's military.
This was announced by Ukraine's Prime Minister Denys Shmyhal in a comment to BBC News Ukraine, Ukrinform reports.
"The civilian death toll is ten times higher than the military. This proves that the Russian army and Russia are at war with the civilian population of Ukraine, not with our Armed Forces," Shmyhal said.
19:40 Ukraine will soon receive long-range – over 100 kilometers – multiple rocket launcher systems, Ukrainian presidential adviser Mykhailo Podolyak said in a Telegram post on May 29, NV reports.
According to Podolyak, this news has sent the Russians "into a fit." He said this reaction and Russian demands to have sanctions lifted confirm these measures are effective.
"Such squealing can be heard across the Russian swamp: 'Oh no, don't give them long-range missiles, don't give them standoff weapons!'" said Podolyak.
"What does this mean? It means that Russia can fight only against unarmed civilians, and gets skittish if the opponent gets comparable weapons," Ukrainian presidential adviser stated.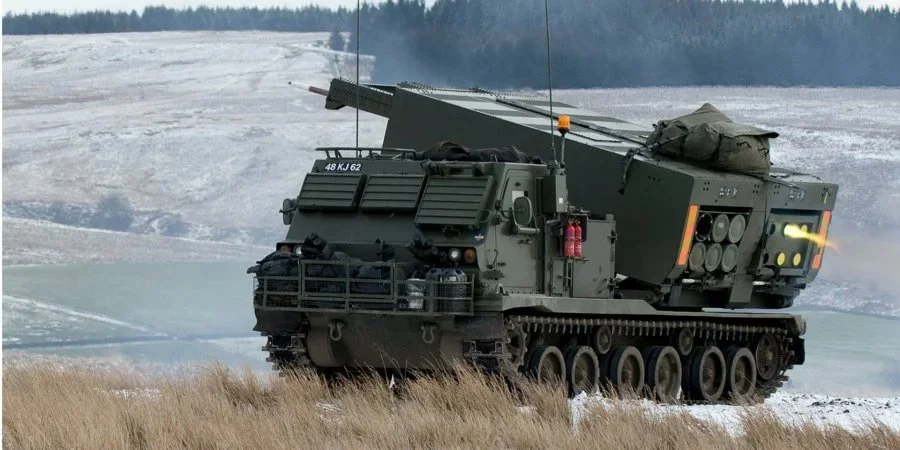 18:25 The Ukrainian State Border Guard Service: Russians opened fire on Chernihiv Region, Sumy Region 10 times over past day.
"Rashists fired at Chernihiv Region's Novhorod-Siverskyi District nine times. Border guards counted 33 Russian shell bursts," the report states.
Five more Russian mortar shells exploded on the outskirts of Shostka District, Sumy Region.
17:30 Operational Command North: Border settlements come under enemy fire in Chernihiv Region, Sumy Region.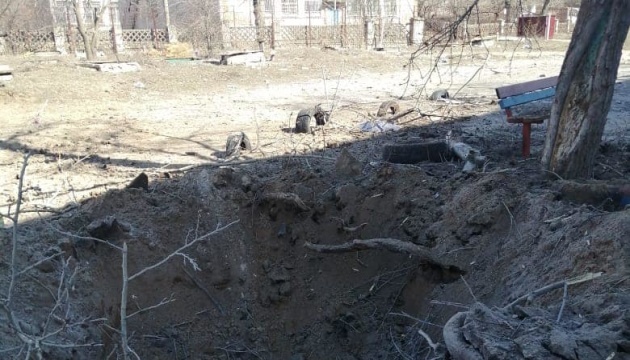 "This afternoon the enemy has opened fire on border settlements in Chernihiv Region and Sumy Region from the territory of Russia," the report states.
At about 12:43 p.m., seven projectiles hit near Semenivka, Chernihiv Region. The personnel and equipment remained unharmed.
At about 01:00-01:12 p.m., witnesses spotted five projectiles (reportedly, fired with mortar systems) near the village of Bachivska, Sumy Region. The personnel and equipment also remained unharmed.
17:13 Russian forces lose 2 high-ranking officers in Ukraine – Media.
Colonel Volodymyr Ivanov, a member of Russia's Defense Ministry's press service, and Oleksandr Vyhulyar, the commander of the 106th Parachute Division, were killed in Ukraine, Ukraine's military announced on May 29, Kyiv Independent reports, citing Pravda.
16:30 Ukraine desperately needs 155mm artillery guns, so Polish allies didn't wait long and had previously sent 18 units of 155mm Krab SPG with no announcements already, so now we've got trained artillerymen who successfully operate these self-propelled guns on the front line.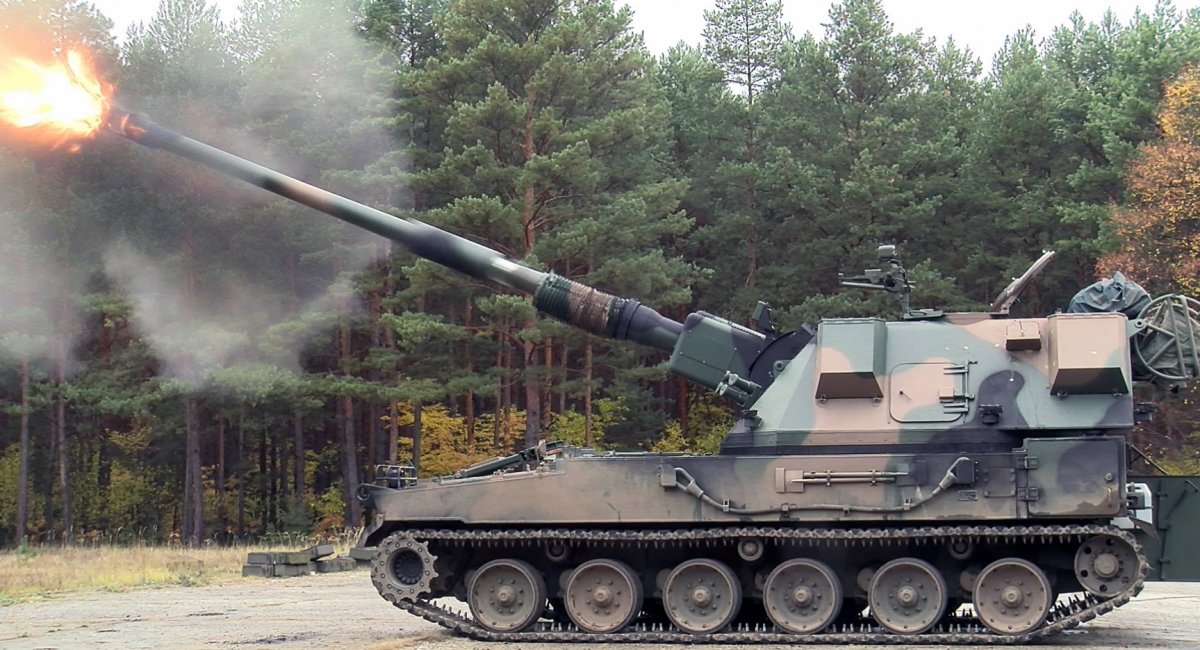 16:00 The Association of the Reintegration of Crimea: Russians plot provocations in Black Sea using seized Ukrainian vessels.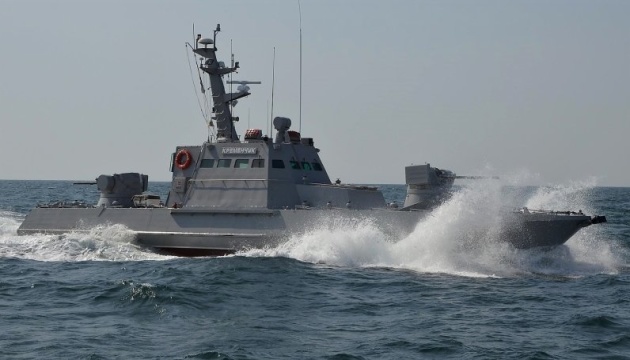 "The aggressor transferred the Gurza-M artillery boat of the Ukrainian Naval Forces, which was captured at Berdiansk Port, to the Black Sea. In May, this boat was spotted in the bays of Sevastopol and near Snake Island," the message states, Ukrinform reports.
15:40 Аn advisor to the Mayor of Mariupol, Petro Andriushchenko: Russians reportedly stealing metal from occupied Mariupol. For the second day in a row, Russian ships are being loaded with metal in the port of Mariupol, Kyiv Independent reports, citing Pravda.
15:00 It's wouldn't be wise to directly attack the outnumbered enemy, that's why conducting numerous ambushes is an excellent way to demoralize russians and keep them tense.
13:30 Russia was said to have a modern and enormous tanks fleet, but most of them turned up to be obsolete and 30% of all are already destroyed by Ukraine's military. What predictions can be given and are there any chances to see Vietnam era and WW2 era armament?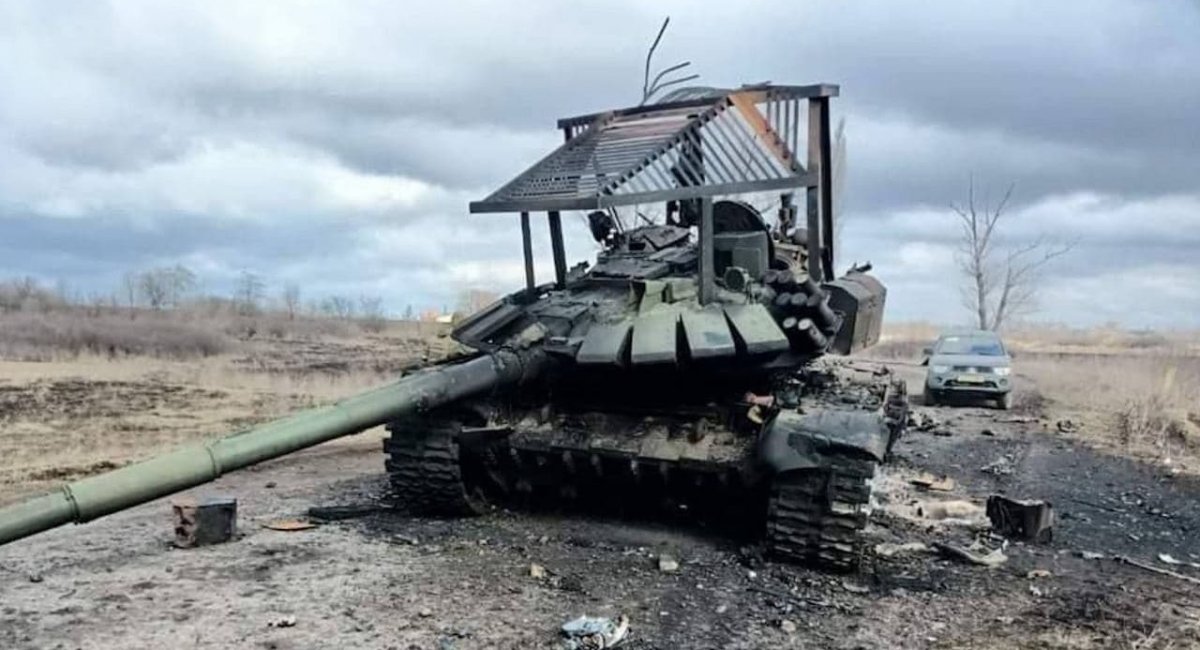 12:27 British intelligence on russian disinformation
UK Ministry of Defense released another intelligence update on Ukraine. This one is unusual because it focuses on russian disinformation campaign regarding the Black Sea blockade. Accusing Ukraine of mining the sea is one of numerous attempts of russia to undermine sanctions policy towards the aggressor in this war, says the report.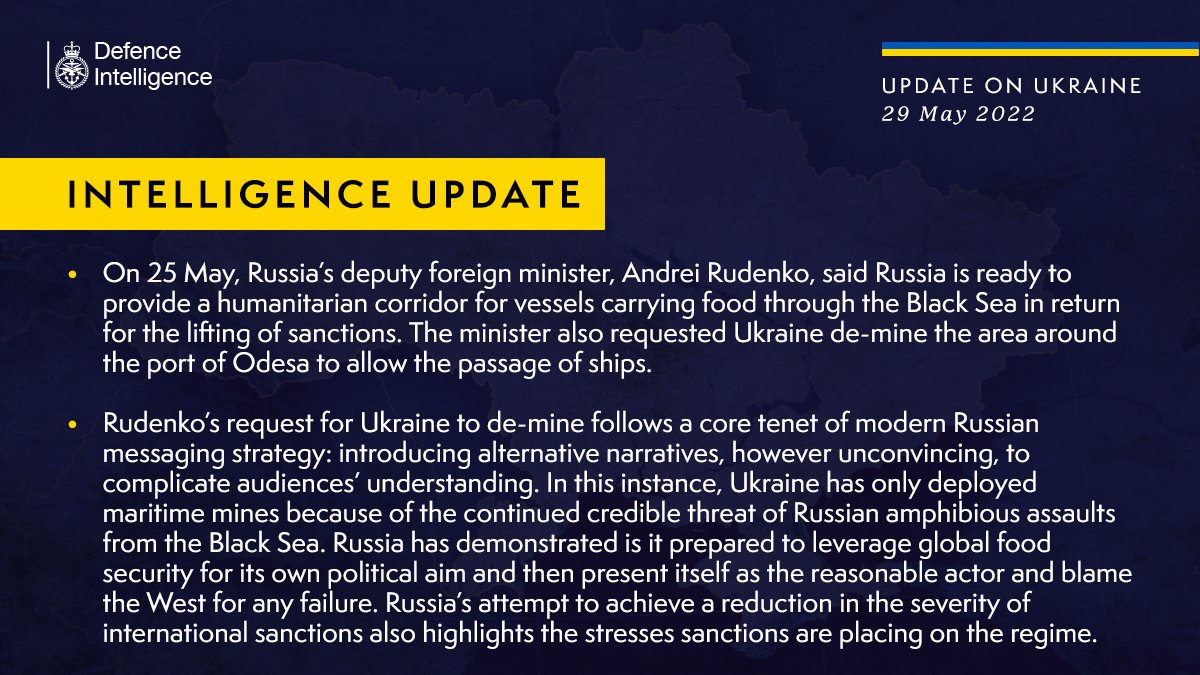 11:55 Russian invaders shelled a solar power plant
The solar power plant near Merefa village, Kharkiv region, was destroyed by shelling. According to the head of the facility Vladimir Ronchakovsky, two Iskander missiles have put the power plant completely out of order, Daily Banner reports.
11:30 Ukrainian special forces made an ambush on a russian personnel carrier
Ukrainian Special Operations Forces have destroyed a russian KamAZ "Typhoon" vehicle with personnel in the Kherson region. SOF operators have infiltrated russian rear and planted a remote control mine on a common route of russian military equipment, reports the Special Operations Forces' Command. When a vehicle approached, the explosive was triggered.
"The Kamaz Typhoon vehicle, stuffed with enemy personnel, has instantly burnt down with its contents. Here is another example of a successful ambush carried out by the Ukrainian Special Operations Forces," reads the report from SOF Command.
11:04 Russian army lost about a third of their modern tanks in the war with Ukraine
"Before the war with Ukraine, Russia had about 3,000 modern tanks in its arsenal, and now more than 30% have already been destroyed by our defenders in three months of war. Well, in six months this figure will only increase," said the Adviser to the Minister of Internal Affairs of Ukraine Viktor Andrusiv on television, Ukrinform reports.
10:54 Russians opened fire on the state border in the Sumy region
About 20 explosions from the territory of the russian federation have been recorded this morning, Operational Command "North" reports. There are no casualties among personnel and equipment.
10:22 Russians try to raise sunken "Raptor" on the surface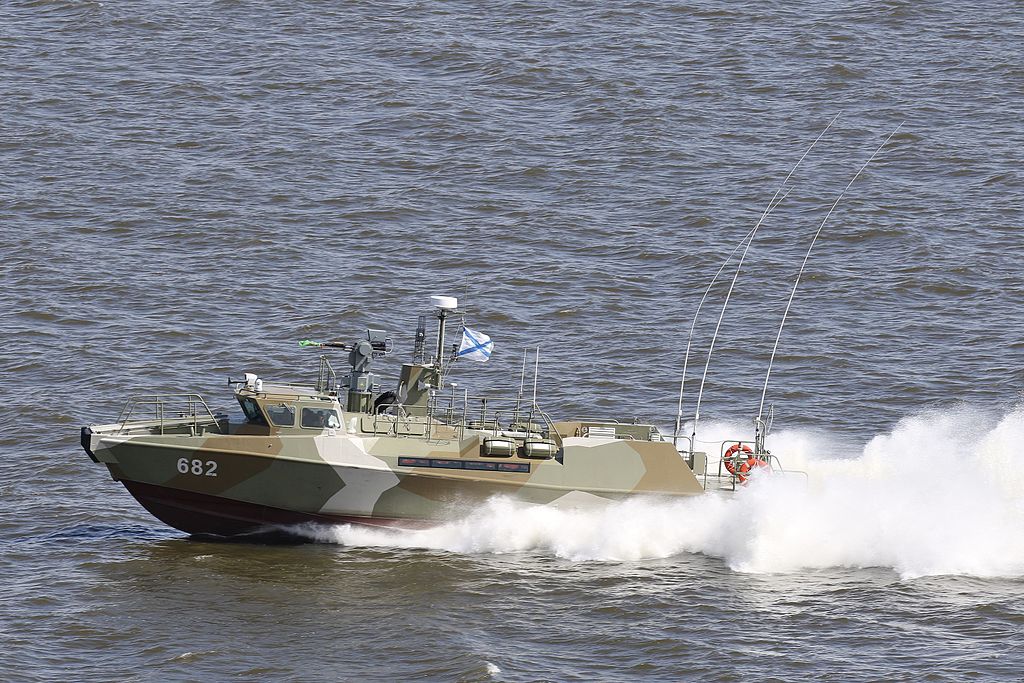 A naval group of russian fleet in the Black Sea is providing cover for a rescue operation near the Zmiinyi (Snake) Island, Operational Command South reports. They try to lift and retrieve the damaged "Raptor" boat. Once it is raised, it will get towed to the Donuzlav base.
"The rascists are trying to patch up the significantly reduced number of ships and boats in the Black Sea Fleet with 'drowners'," the Command Spokesperson said in the report.
09:48 Ukrainian artillery work in southern regions
The 28th Mechanized Brigade showed a look from above at Ukrainian artillery working on russian positions in southern Ukraine
09:21 Crimean hospitals stopped accepting civilians to treat military
Due to heavy losses, russian occupiers look for more opportunities to provide medical care to their wounded soldiers, says the report from General Staff of the Armed Forces of Ukraine. In this situation, russian administration in the temporarily occupied territory of Crimea ordered local hospitals to stop accepting civilians in order to vacate the beds for the wounded. Donor blood is being collected intensively.
08:58 General Staff"s operational report as of 06:00, May 29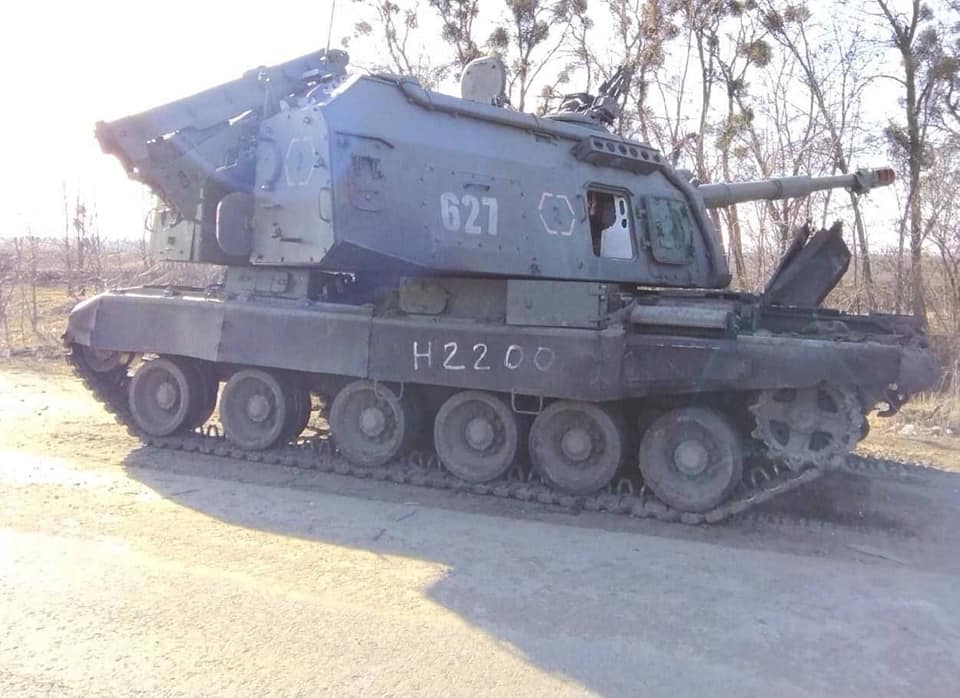 Key points of the report, provided by Ukraine NOW:
In the northern directions, Belarus has increased the number of operational and combat training measures.
In the Slobozhansky direction (Kharkiv region), Russian invaders are trying to prevent the advance of the Ukrainian military to the border.
In the Donetsk region, the enemy wants to gain a foothold in the area of the city of Lyman. Fighting also continues in Severodonetsk in the Luhansk region, at the same time, the Ukrainian military was able to push the invaders away from the town of Bobrove.
The enemy has problems with equipment, therefore, to "strengthen" the troops, russians take out outdated T-62 and BMP-1 tanks.
08:22 Germany has sent two shipments of arms to Ukraine in two months
Die Welt Newspaper has obtained documents on military equipment deliveries from March 30 and May 26. It says two shipments took place in that period: these include 3,000 anti-tank mines and another 1,600 specialized directional anti-tank mines, spare parts for machine guns, "lighters", detonating cords, radios, hand grenades, explosives.
The media claims the German government doesn't keep up with Ukraine's anti-aircraft and anti-tank weapons needs, the last batch of those departed to Ukraine on March 25, more than two months ago – 2,000 Panzerfaust 3 rockets and 1,500 Strela anti-aircraft missiles.
07:52 Russian forces continue the assault on Severodonetsk
The situation is extremely tense in the city, said Serhii Haidai, the Head of the Luhansk region administration. Some fighting continues since the previous day. Over the last 24 hours Ukrainian defenders have repelled seven russian attacks. One tank and six vehicles of the invaders were destroyed, as well as one "Orlan-10" UAV. Russians were forced to retreat to previously occupied positions.
According to Haidai, there are 60 buildings already in ruins due to russian shelling. Over the last day, russian forces damaged 22 more, and launched a bomb attack on a cinema. A person was killed, two more found dead from earlier shelling.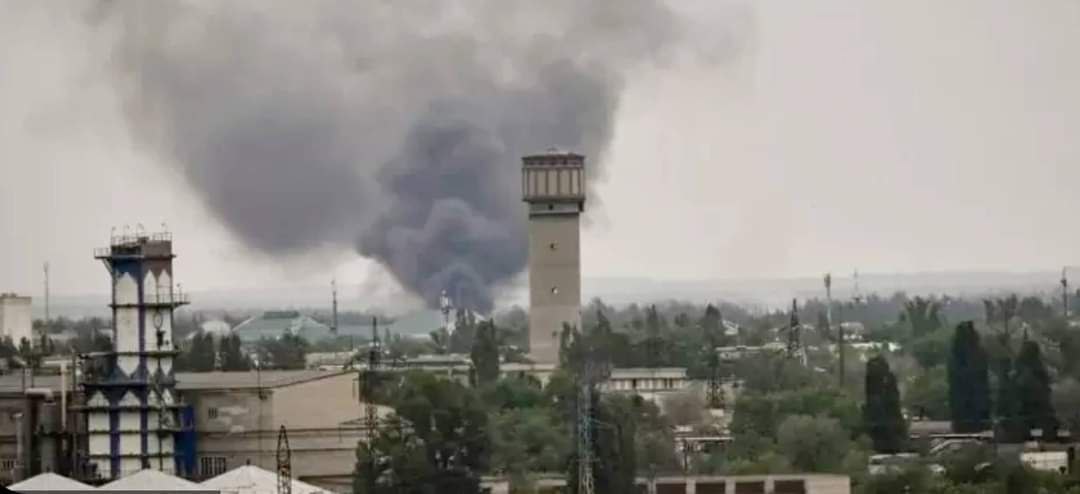 07:18 Russians steal Ukrainian-produced metal from Mariupol
The occupiers began loading rolled metal products on vessels in the city port, according to the Adviser to the mayor of Mariupol Petro Andriushchenko. The metal will be taken out in small batches, he said and called on the media to help track the routes of transportation and recipients.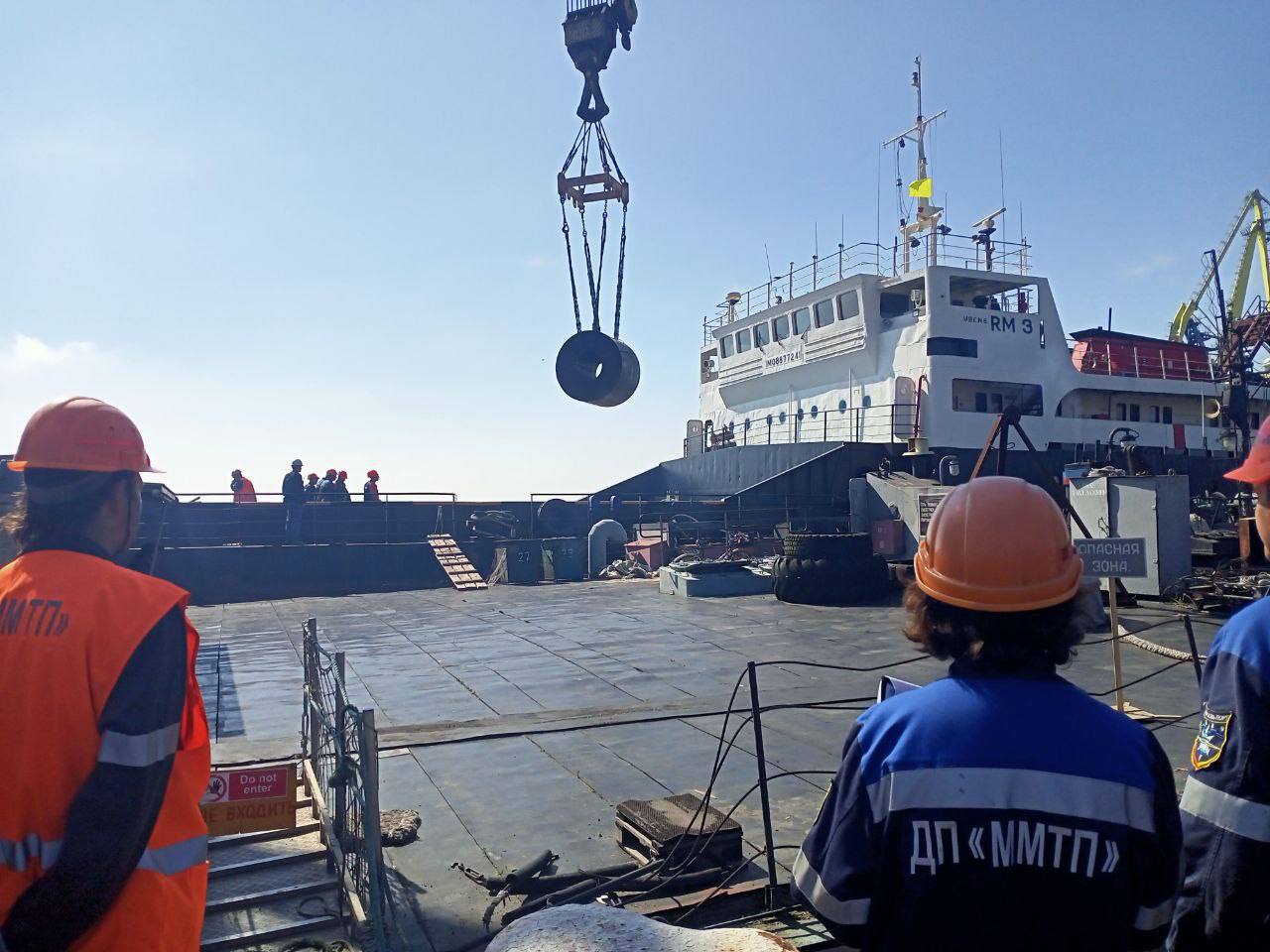 04:50 The Armed Forces of Ukraine continue to actively seize equipment of the russian army as military trophies, which the enemy leaves in perfect condition. And if at the first stage of the rashist's invasion such phenomena were massive, now, due to the change in the nature of combat actions in Ukraine, such events have become somewhat less common But, perhaps, due to the successful counterattacks of the Armed Forces of Ukraine, for example, in Kharkiv and Kherson regions where the enemy retreats to unfavorable positions near Andriyivka, Lozovy and Belogorka, the number of trophy equipment will increase again.
In particular, a video appeared on the Internet with three captured BTR-82A of the russian Army, ie a full-fledged set of combat vehicles, which will be enough to staff a motorized rifle (or mechanized) platoon.
All three vehicles were found in some "cowshed". Most likely they were hidden there from artillery fire. The visual assessment indicates that they may be in good condition. Boxes with ammunition and other military equipment are also visible on the vehicles.
It should be noted that as of April 23, it was known that the Russian army lost 123 BTR-82A vehicles, of which 40 vehicles became trophies of the Armed Forces. This number of BTR-82A vehicles was already enough to form a reinforced motorized infantry battalion.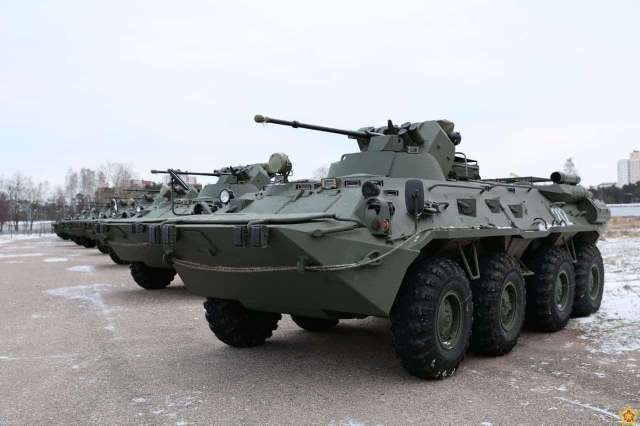 As Defense Express reported earlier the Armed Forces of Ukraine have captured the newest Russian military command and control vehicle R-149МА1. This vehicle is a part of the "Sozviezdiye" battle management system used by the Russian troops. We also told on cases when the Territorial Defense Forces of Ukraine received russia's KamAZ-63968 "Typhoon" as trophy while Special Operations Forces seized two russian air defense systems.
00:55 U.S. Transportation Command delivers 52 million pounds of equipment to Ukraine. This is stated in the report of the US Army Transportation Command (USTRANSCOM). These shipments are enabling safety and critical success on the battlefield against the Russian force. This aid includes missiles, artillery, armored vehicles, aircraft, and gear.
"The speed and reliability at which we are delivering this significant assistance demonstrates America's stalwart support for the Ukrainian government. No other nation has the strategic comparative advantage in logistics we are leveraging on behalf of Ukraine," said Gen. Jacqueline Van Ovost, commander of USTRANSCOM.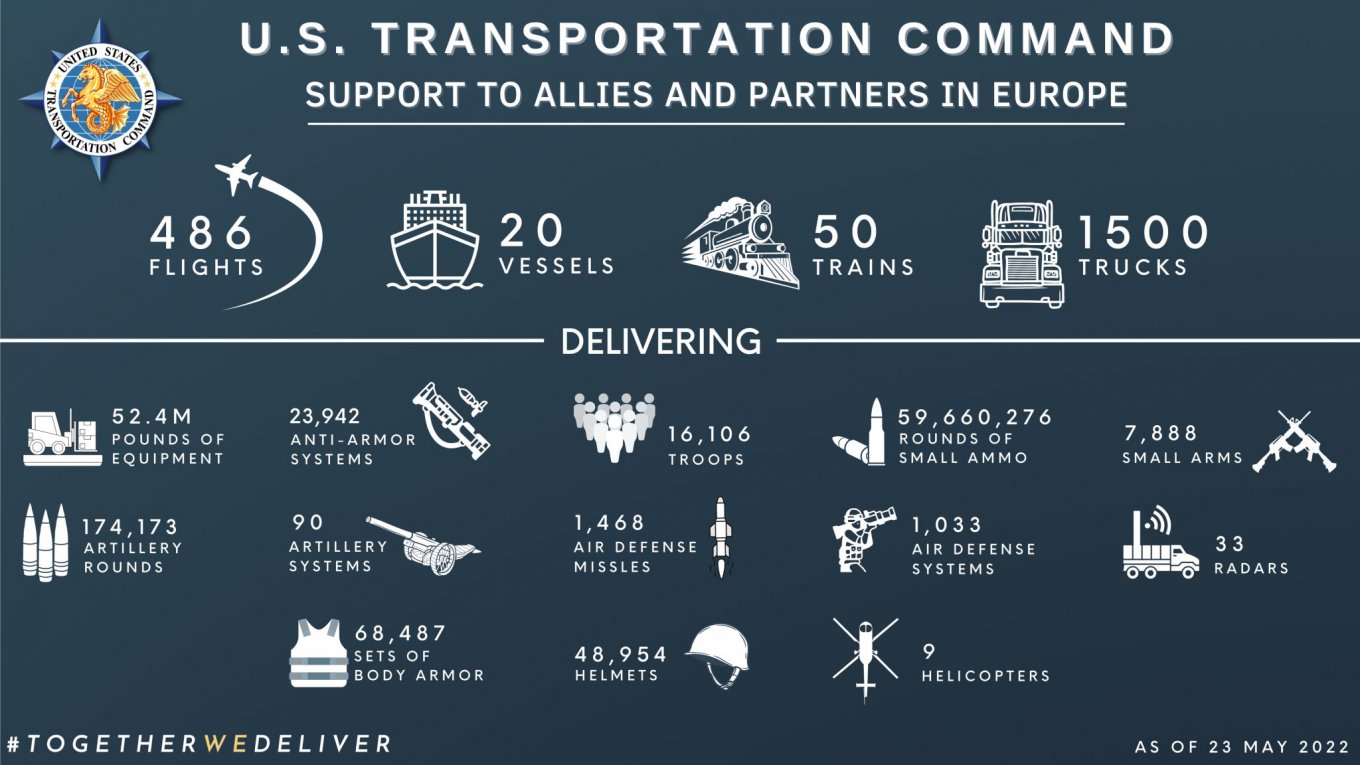 00:07 Ukrainian President Volodymyr Zelenskyy expects 'good news' from allies on Ukraine's defense needs next week. With additional supplies of modern weapons from Western countries, the Ukrainian military is approaching the goal of having an advantage over the Russian army when it comes to technology and attack force, Zelenskyy said in an address to the nation on May 28.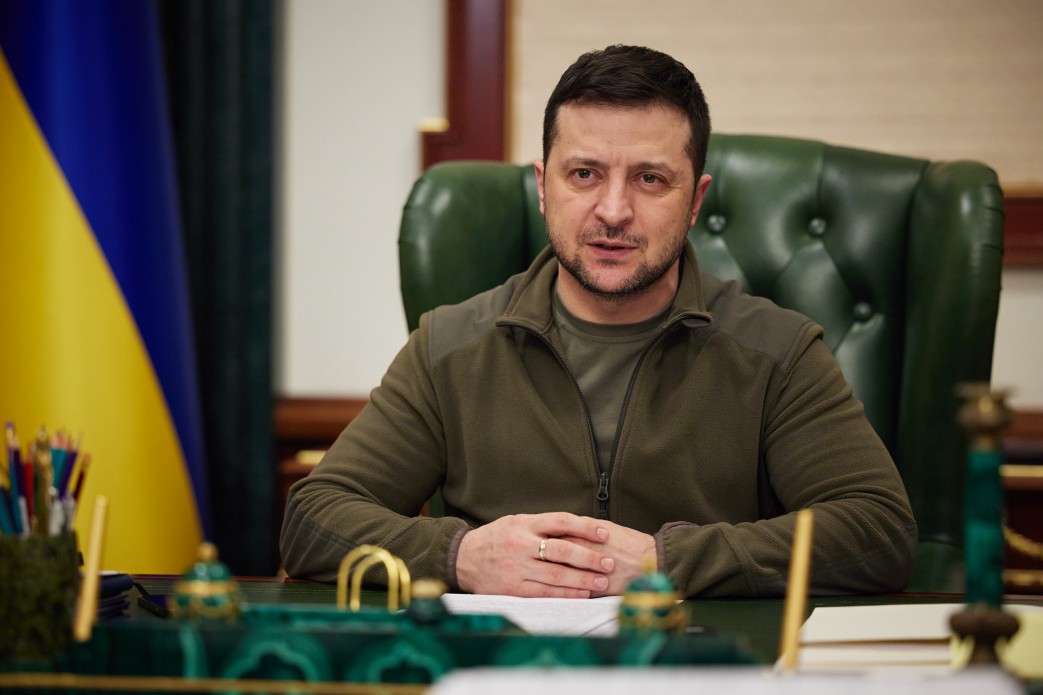 Ukrainian President Volodymyr Zelenskyy
Read more: ​Day 94th of War Between Ukraine and Russian Federation (Live Updates)
---
---