Recently, the State Emergency Service of Ukraine (SESU) has received an Armtrac 400 mine-clearing vehicle and now uses it to remove mines and other explosives left by russians in Northeastern Ukraine on retreat.
The Minister of Digital Transformation of Ukraine Mykhailo Fedorov shares a few facts about this equipment and announces a fundraiser for more.
Read more: ​Ukrainians Finance 60 Spartan Armored Vehicles in Another Big Fundraising Campaign
This Armtrac 400 which is already in service with Ukrainian rescuers was crowdfunded, too, via the United24 initiative.
"Now it works in the Kharkiv region and every day clears hundreds of unexploded ordnance left by russians. Furthermore, the most important part is that the rescuers stay safe. From their perspective, the demining is carried out remotely, up to 800 meters away or in the armored cabin," minister Fedorov wrote on his social media.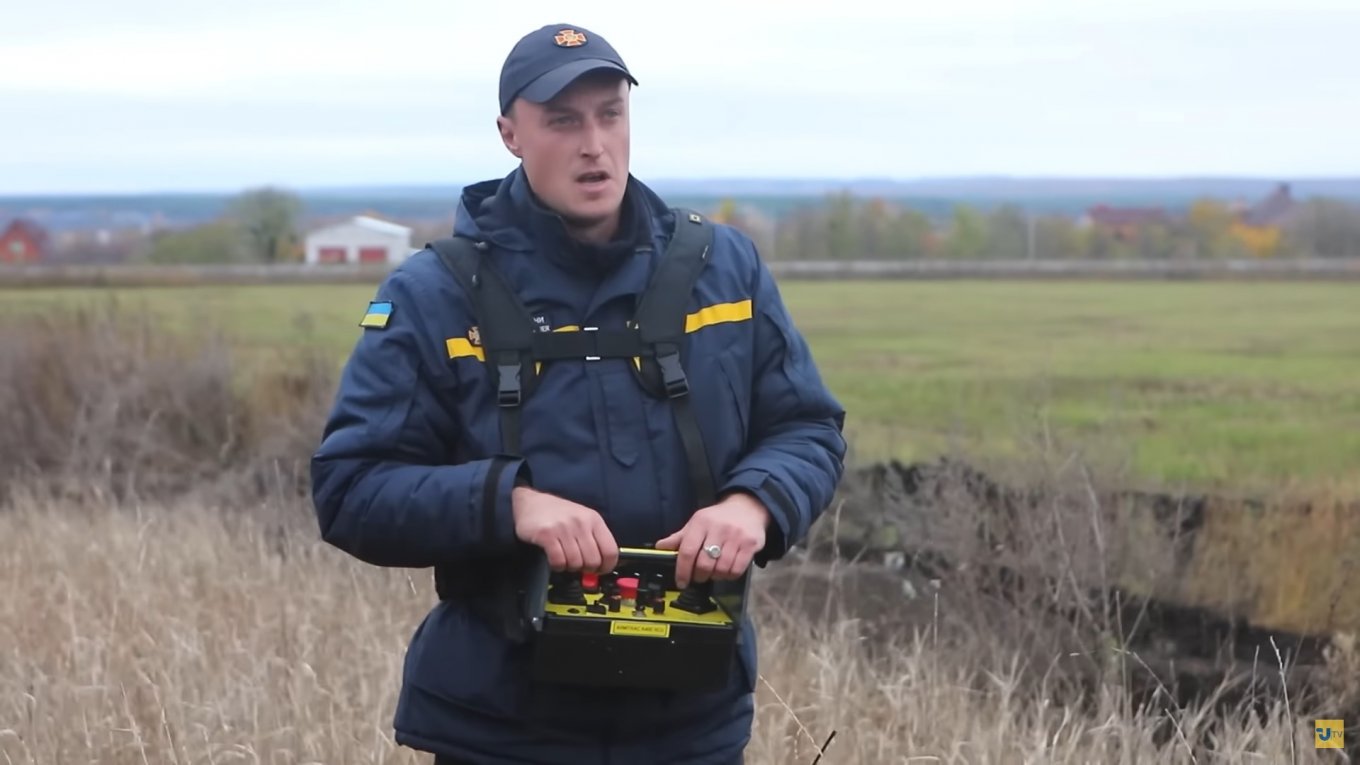 According to United24, the steel armor plates that protect the insides of the vehicle are 10mm thick, and the windows are 40mm of armored glass.
"Unfortunately, our sappers, our pyrotechnicians get wounded and sometimes die, sadly, which is why we need this vehicle very much because it can complete tasks, very dangerous for a human," says Arseniy Diadchenko, a prominent expert at Demining Quality Control Department of SESU to the reporters of Suspilne media.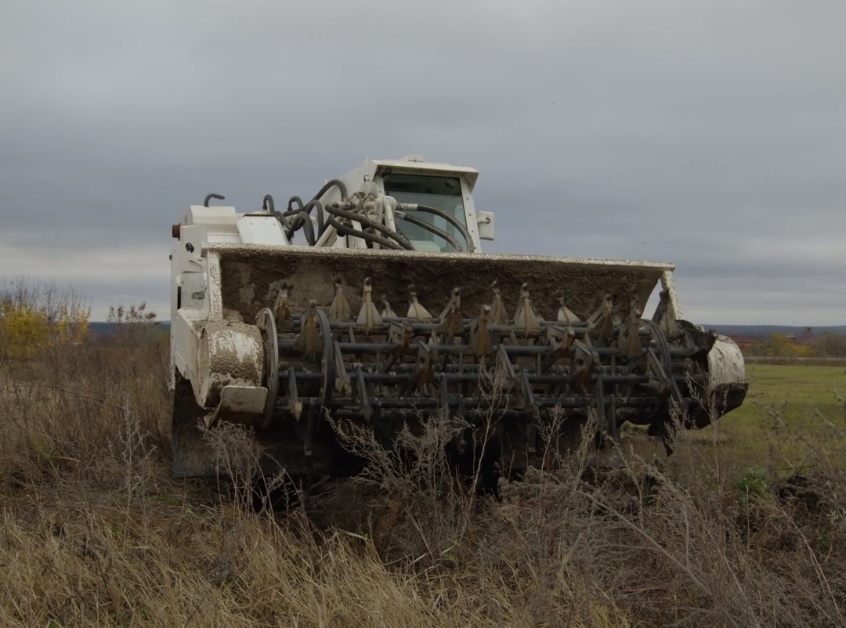 As a side note, you can find out more about some of the equipment used by Ukrainian rescue services and military, as we covered defuzing of a 500-kg bomb, and here you can also take a look at the UR-77 military vehicle demining a road for the Ukrainian forces.
The Armtrac 400 is somewhat similar to Slovakian Bozena 5. The worm auger (Mine Comb) in front of the vehicle cuts off the grass and buries itself 50 cm deep into the ground. The control panel is quite simple: two joysticks – for the vehicle and for the chained rotor. The idea is that while moving, the rotor grinds a mine apart without triggering it.
"However, the designers say, and we also made sure thanks to videos that this rotor is very reliable and withstands detonation of a TM-62 (anti-tank mine – edit) in metal casing," Arseniy Diadchenko said.
He says, whether it is an anti-tank high-explosive or anti-personnel HE-frag mine, a piece of unexploded ordnance, or a tripwire trap, the auger's "teeth" endure everything. The vehicle he was showing to Suspilne had already withstood 6,000 explosions of anti-tank mines and was still in good shape.
The A400 is made by the UK-based Armtrac company. The manufacturer says its largest and most powerful vehicle in the family (weight 23 tons) is capable of clearing 2,400 square meters per hour, depending on terrain and operator experience. The Armtrac 400 can withstand 10kg anti-tank mines.
Read more: General Atomics Plans To Providing Ukraine With Own UAVs
---
---