Emergency Service of Ukraine finally managed to extract a 500-kilogram explosive left by russian invaders on the outskirts of Kharkiv.
The FAB-500 air bomb was dropped by a russian aircraft on a residential area called Saltivka on March 19. The next day, rescuers took the trigger out from the bomb, so it was deactivated.
Read more: What kinds of Cluster Bombs and Mines Were Used in Kharkiv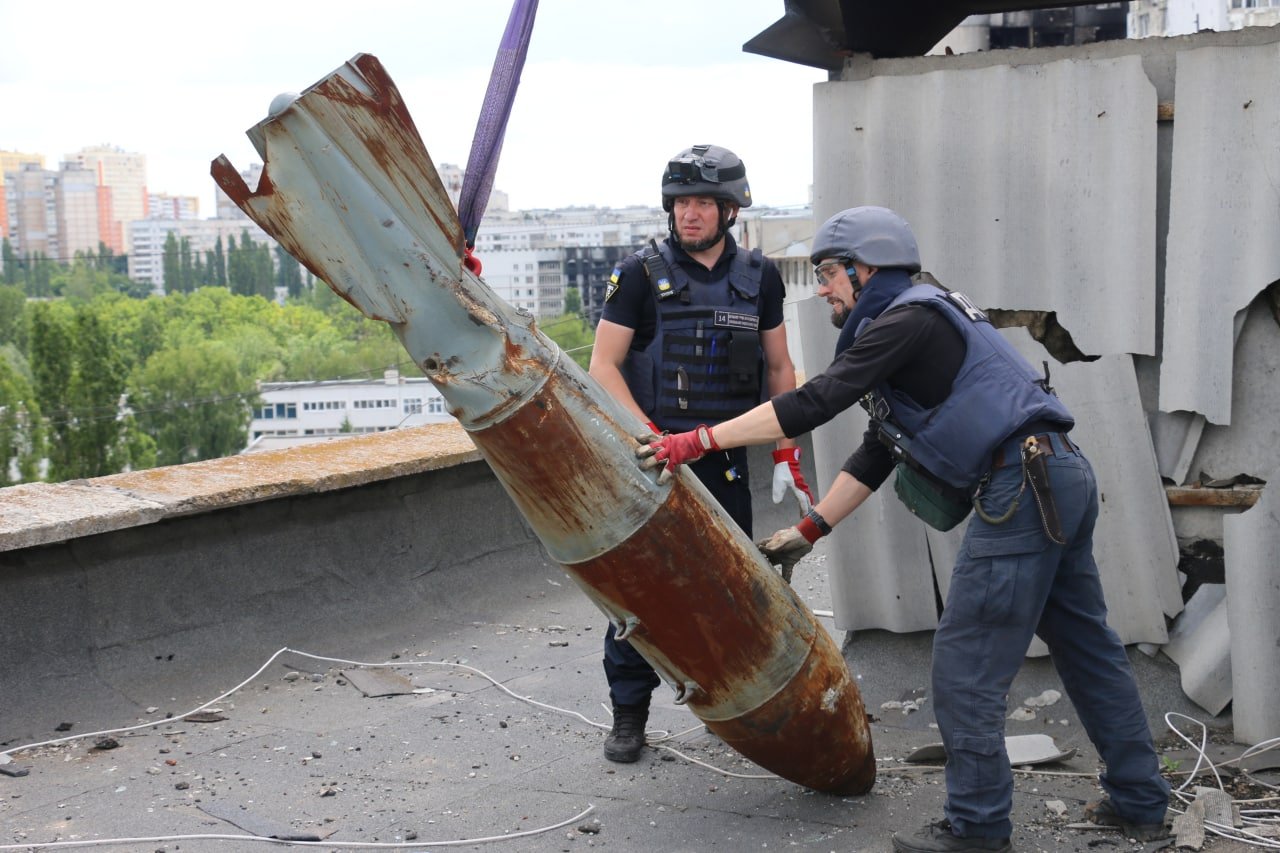 But they couldn't set up extraction due to hostilities and repeated shelling of Kharkiv by advancing russian forces. As result, the bomb remained half-buried inside the roof of a high-rise building for three months.
"Now it is relatively calm in the city now which allowed us to do our job. As you can see, it required quite a significant amount of time," said a pyrotechnician as a crane was working beside him.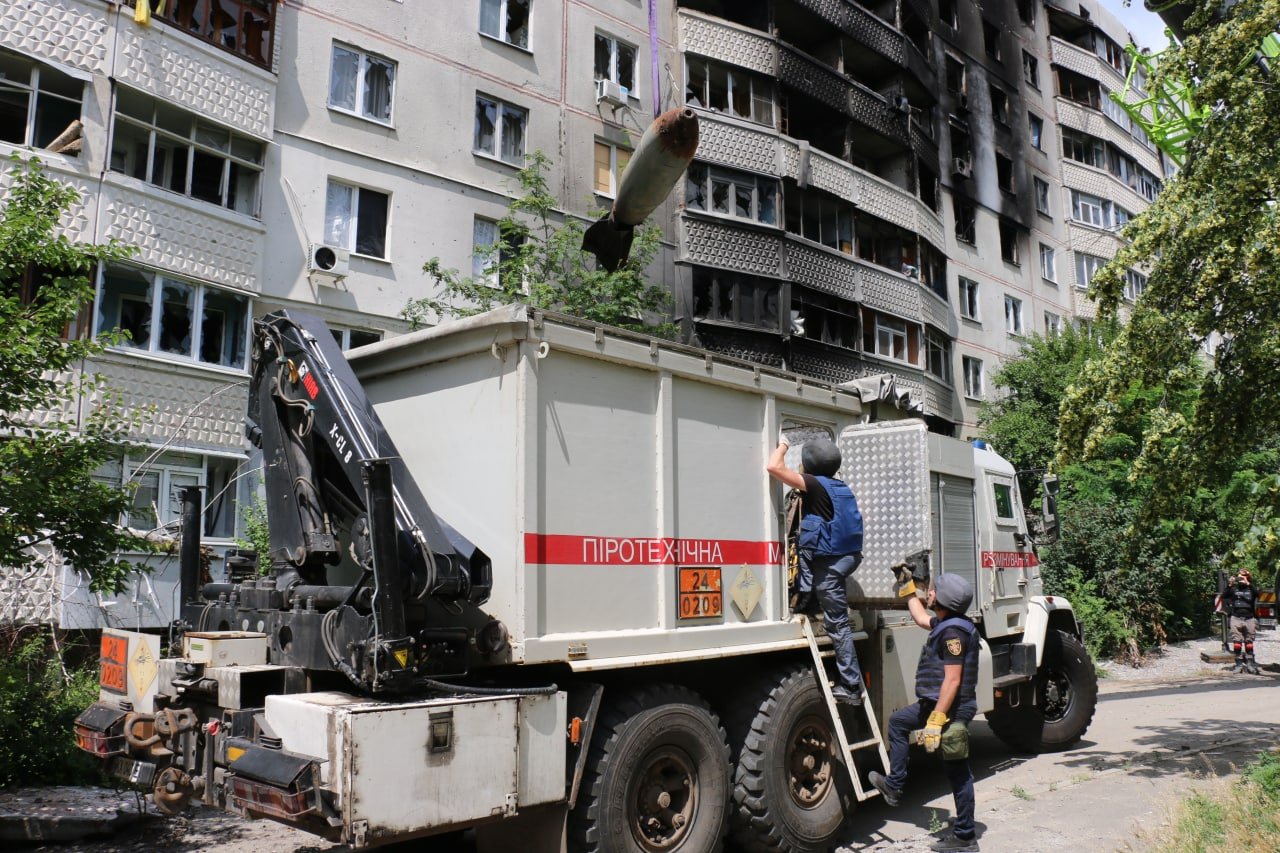 Along with time, the works require the use of heavy equipment, noted in the press center's note: a special rescue vehicle, a forklift, a pyrotechnic vehicle, and a heavy truck crane were involved in the "high-risk operation", as well as about ten pyrotechnicians and rescuers.
Read more: Chronicle of the Russian Federation Crimes in Ukraine (June)
---
---