It took only one shot to eliminate rusian mortar position acting in Bakhmut area.
The relevant video was published on official page of the "North" Operational Command on Facebook, Ukrinform reports.
Read more: ​Ukrainian Forces Neutralize russian Pantsir-S1 System with GMLRS: Leleka-100 UAV Assists in Luhansk Region
"Destruction by fighters of the 26th artillery brigade named after Corporal Roman Dashkevich of the mortar position in the Bakhmut direction," the message reads.
The AHS Krab (Polish for crab) is a 155 mm NATO-compatible self-propelled tracked gun-howitzer designed in Poland by Huta Stalowa Wola (HSW), by combining the South Korean K9 Thunder chassis with a British BAE Systems AS-90M Braveheart turret with French Nexter Systems 52-calibre long gun and Polish WB Electronics' Topaz artillery fire control system. "AHS" is not a part of the name, but Polish abbreviation of armatohaubica samobieżna - gun-howitzer, self-propelled.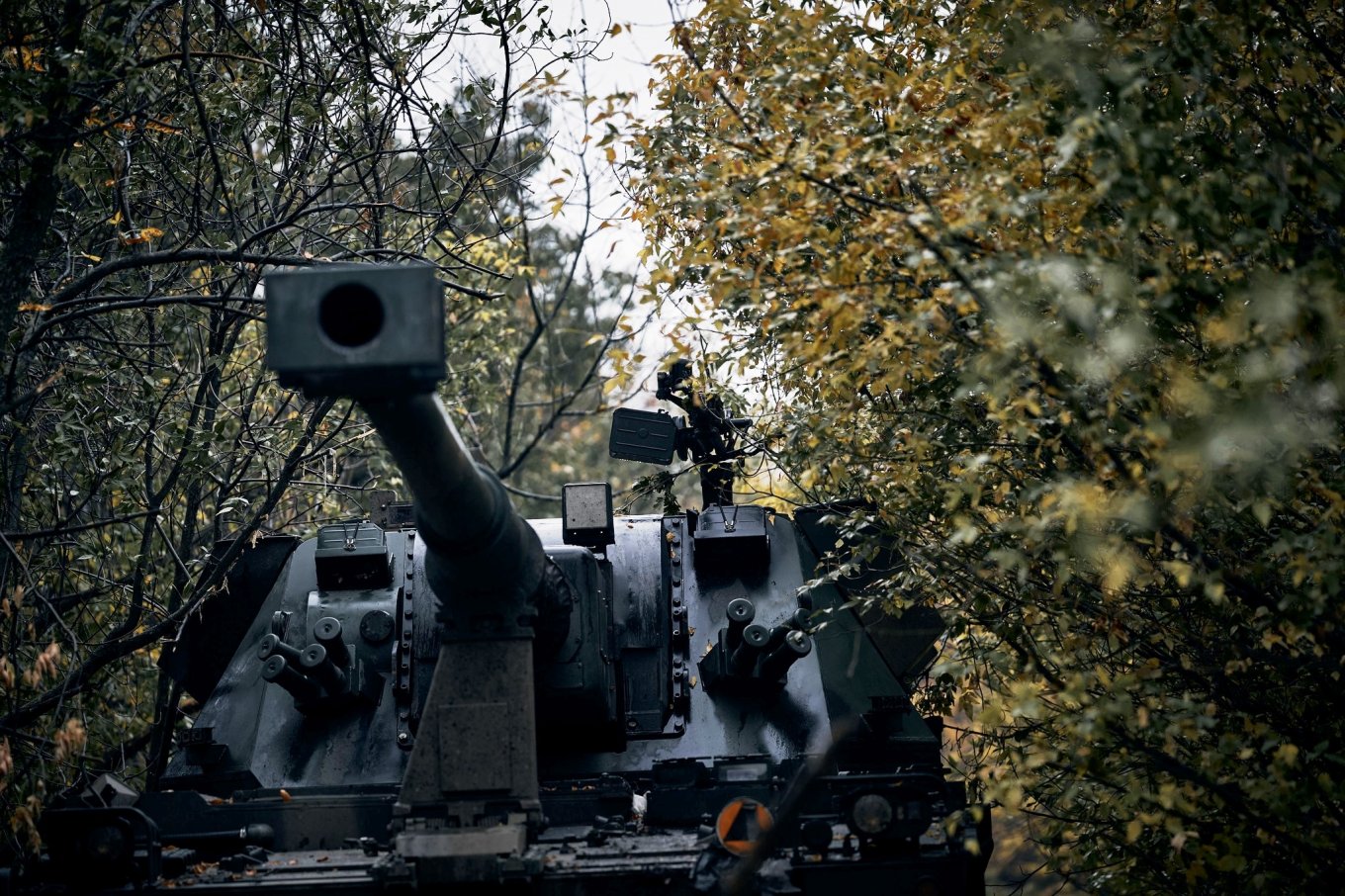 Defense Express reminds that the Armed Forces of Ukraine received 18 Krab self-propelled guns from Poland late spring 2022. In addition, Kyiv and Warsaw signed a contract for the supply of 54 units of Polish self-propelled guns to Ukraine. We also wrot on How Modern Polish Self-Propelled Guns Are Better Than Soviet ones, as well as on the fact that the Krab Self-Propelled Gun Barrel Could Last Twice Longer Than Passport Specs Said.
Read more: It Seems That Romanian MLRSs are Already Hitting the russian Invaiders in Ukraine
---
---