The Come Back Alive Foundation and the OKKO gas stations network reported that on Monday, September 11, the Defense Forces of Ukraine received the last three Shark UAVs as part of the large-scale EYE FOR AN EYE project, thanks to which the Ukrainian army received 25 such unmanned systems.
First demonstrated in 2022 by the Ukrspecsystems company (part of NAUDI — the National Association of Ukrainian Defense Industries), the Shark drone is designed for target reconnaissance, surveillance and fire adjustment and was created based on the company's experience with PD-1 and PD-2 operational-tactical UAVs.
Read more: ​Ukrainian Drone Maker Demonstrates Its New Shark UAV Target Tracking Capabilities (Video)
According to the Come Back Alive Foundation, within the framework of the EYE FOR AN EYE project, Shark reconnaissance UAVs were delivered to:
• ten artillery brigades;
• seven reconnaissance battalions;
• two marine infantry brigades;
• three mechanized brigades;
• aerial reconnaissance units of the GUR of the MOU;
• a member of the technical intelligence unit of the training center participating in hostilities.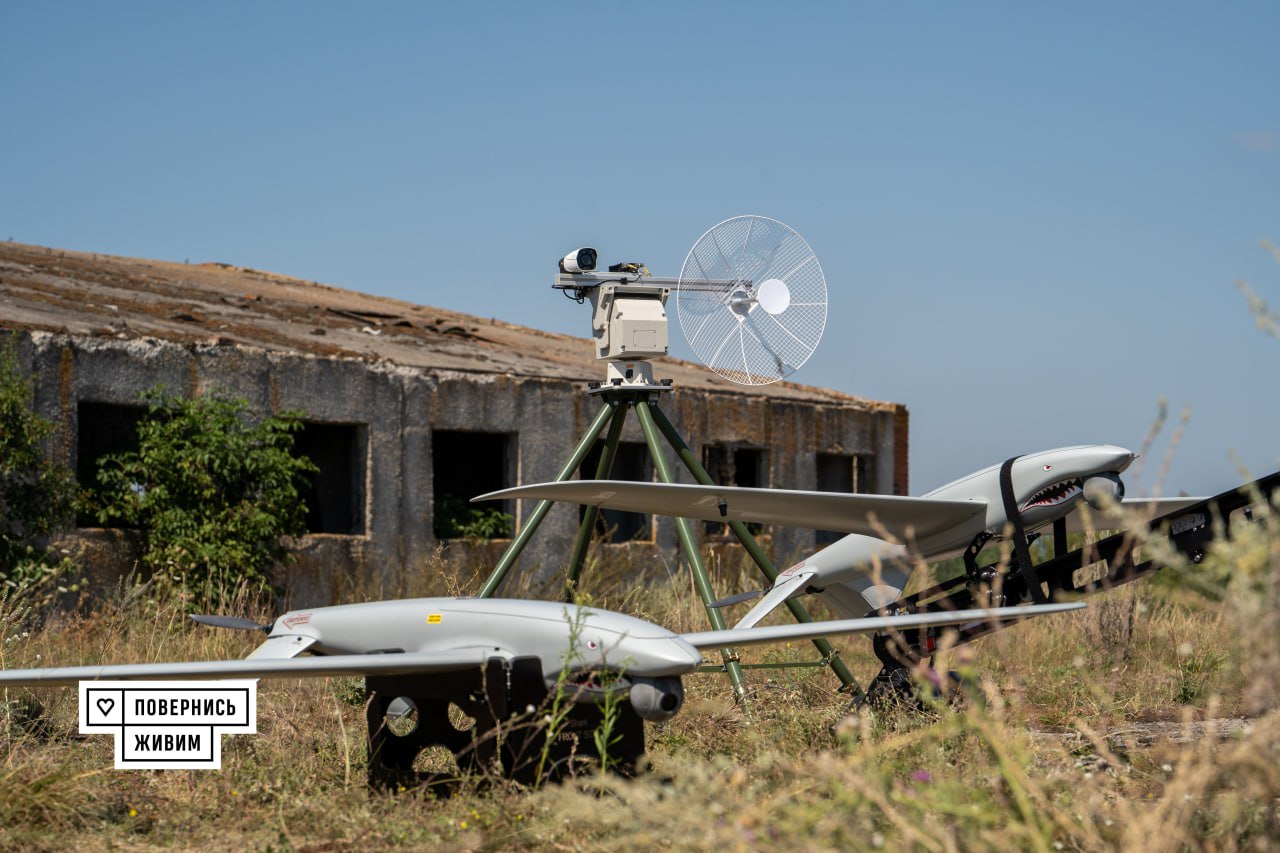 As the Come Back Alive Foundation reminds, the Defense Forces of Ukraine received the first Shark unmanned aerial system as part of the EYE FOR AN EYE project on March 22 of this year. It is reported that the system includes two UAVs of the Shark type, one launcher and a control center based on the Torsus Terrastorm vehicle.
In addition, 25 more "spare" unmanned aerial vehicles were purchased so that the military could replenish losses.
The Come Back Alive Foundation notes that the Shark drones have already helped the Defense Forces of Ukraine send hundreds of millions of dollars worth of weapons and military equipment of the occupiers to hell.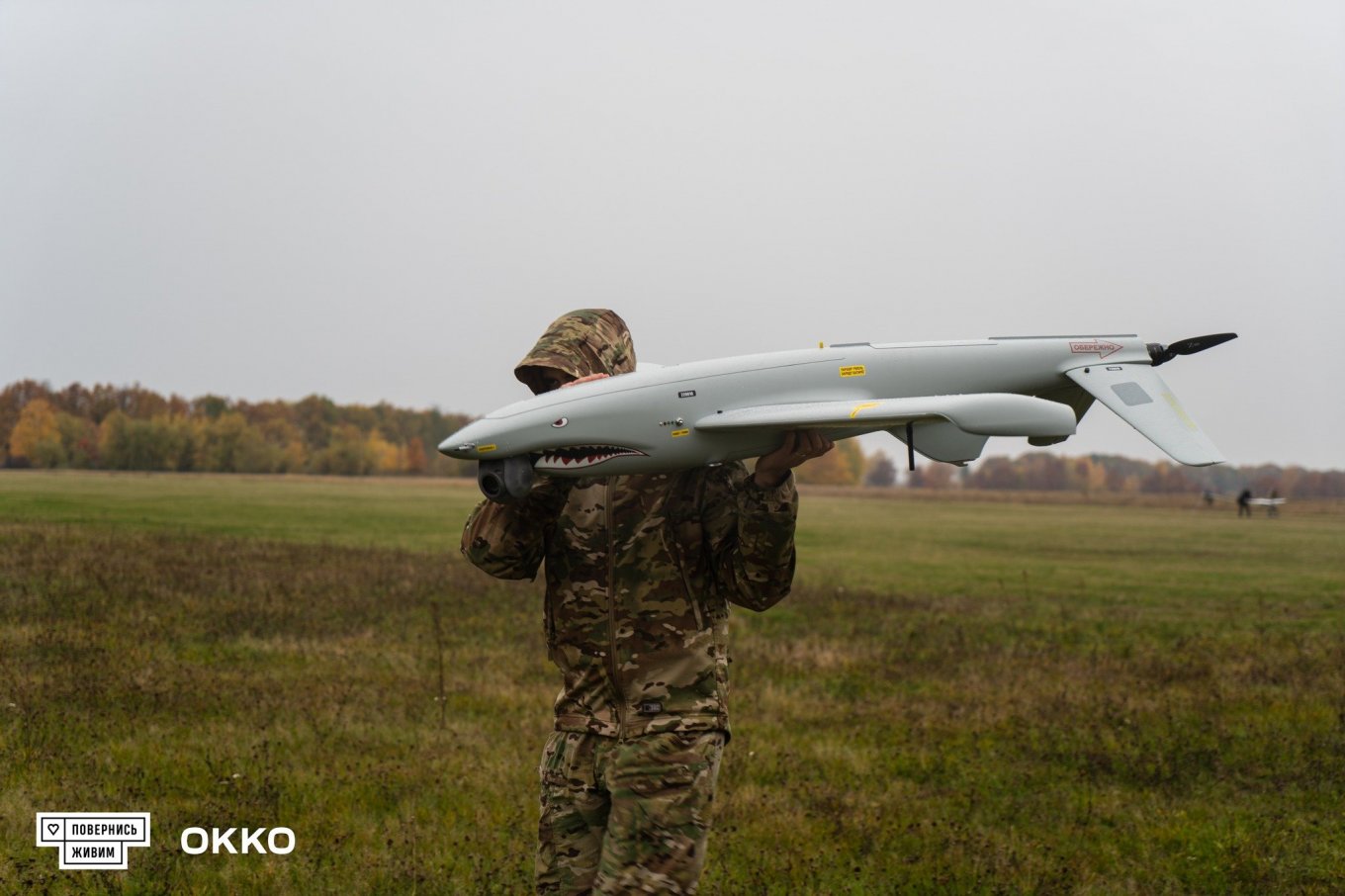 The most vivid example of the work of these UAVs is the episode in which one of the Shark UAVs helped destroy five Buk SAM systems in the Zaporizhzhia direction. In addition, with the help of the same UAV, the military was able to shoot down enemy Grad anti-aircraft missiles, as well as enemy guns and howitzers.
In addition, it was the Shark UAV that eliminated the russian Svet-KU electronic warfare system, which was destroyed for the first time since the beginning of the full-scale invasion of Ukraine by the russian federation in the summer of this year.
In general, a number of enemy EW and radars (Pole-21, Zoopark-1M, Layer-2) were among the targets that the Ukrainian military UAV Shark helped to shoot down. Shark unmanned aerial vehicles also helped destroy more than 45 units of enemy 122-mm and 152-mm guns and howitzers, more than 14 combat vehicles from the Buk and Tor SAM systems, more than 10 enemy electronic warfare stations, tanks and. other armored vehicles, one vehicle from the S-300 SAM system, etc.
Defense Express reported earlier How the Newest Ukrainian Shark UAV Works Over Donetsk. We also wrote, that Ukrspecsystems Unveils the Mini Shark, a Cutting-Edge UAV for Reconnaissance and Target Detection
Read more: How the Newest Ukrainian Shark UAV Works Over Donetsk And Why It's Really Cool (Video)
---
---