A volunteer Pavel Kashchuk, known for his analysis of the components of russia's "one-of-a-kind" military equipment, together with his team prepared a memo that will help to be better at distinguishing between UAVs, as there are cases when on the front line Ukraine's servicemen open fire on their own drones.
This is due to the fact that some aerodynamic solutions are the best, so they are chosen by many designers. But if you look closely, especially through binoculars, knowing peculiar details of the UAV, it will be harder to make mistakes.
Read more: Russians Use Emergency Drones in War in Ukraine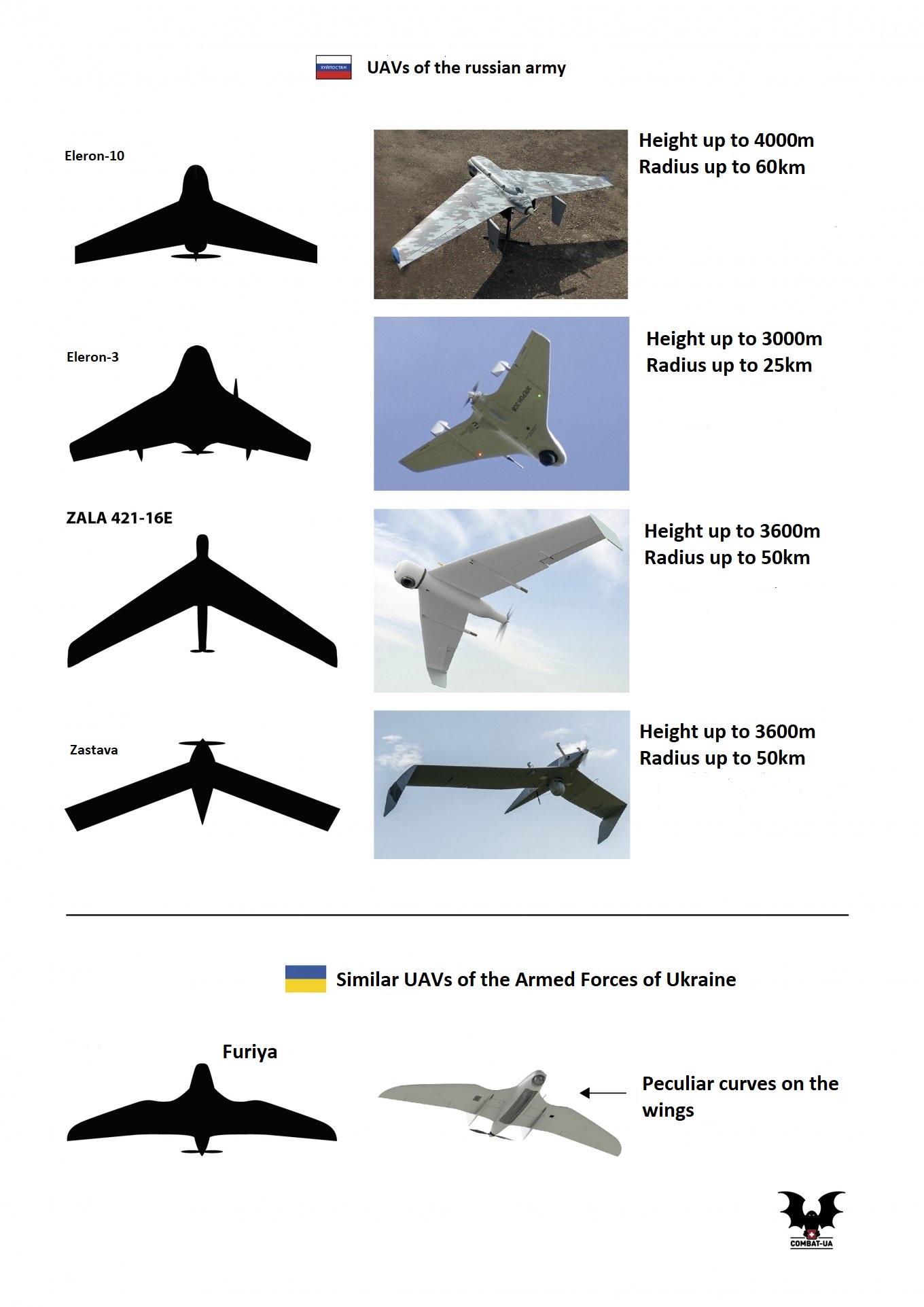 In particular, the Ukrainian Furiya can be confused with the russian Eleron, but the edge of the wings of Ukraine's drone is not straight, but wavy.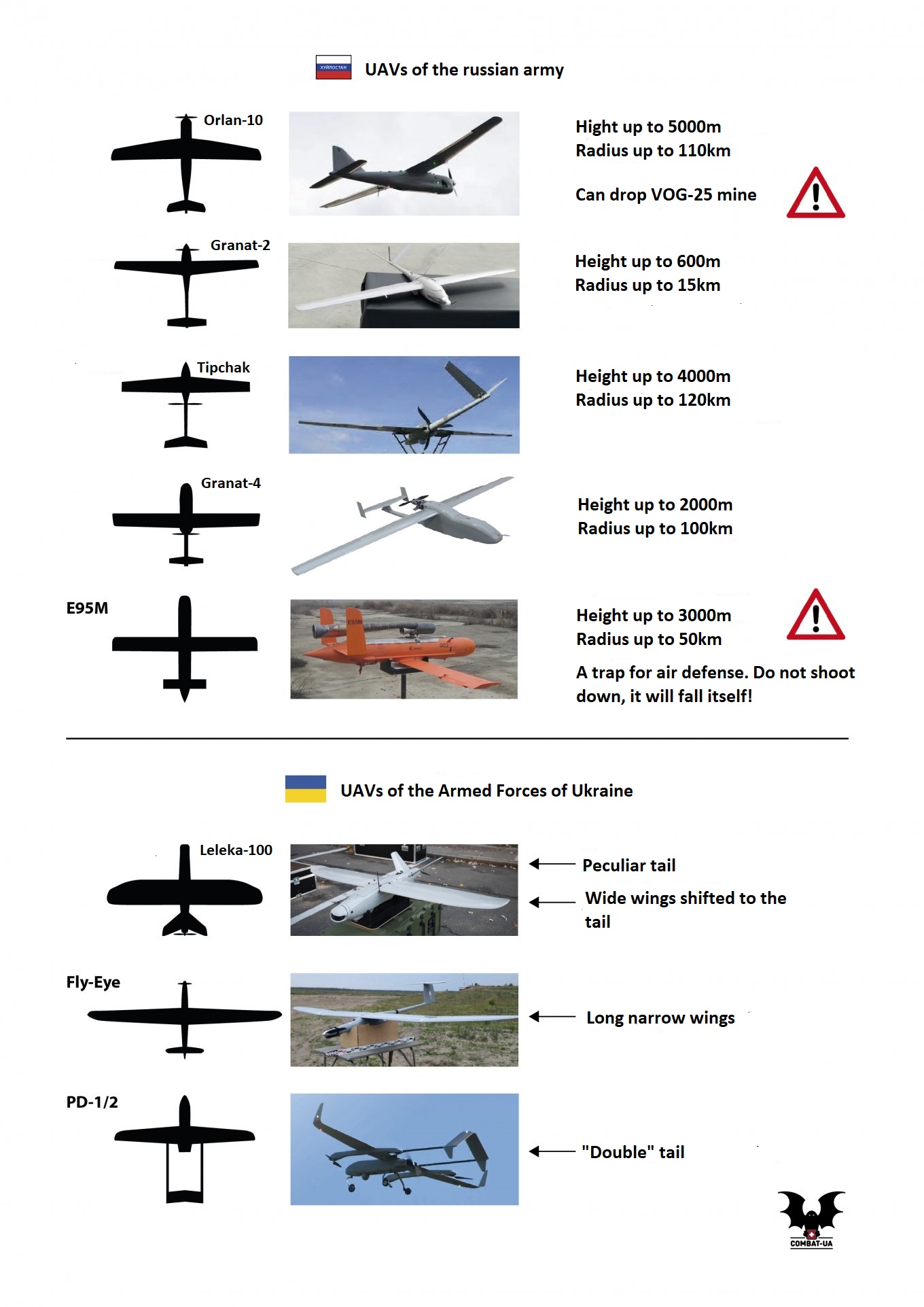 For drones with a traditional aerodynamic scheme, it is easiest to distinguish between PD-1 and PD-2, which are built on a two-beam scheme (or "frame", simply saying). Polish FlyEye has long narrow wings, and Leleka -100 - wide and offset to the tail.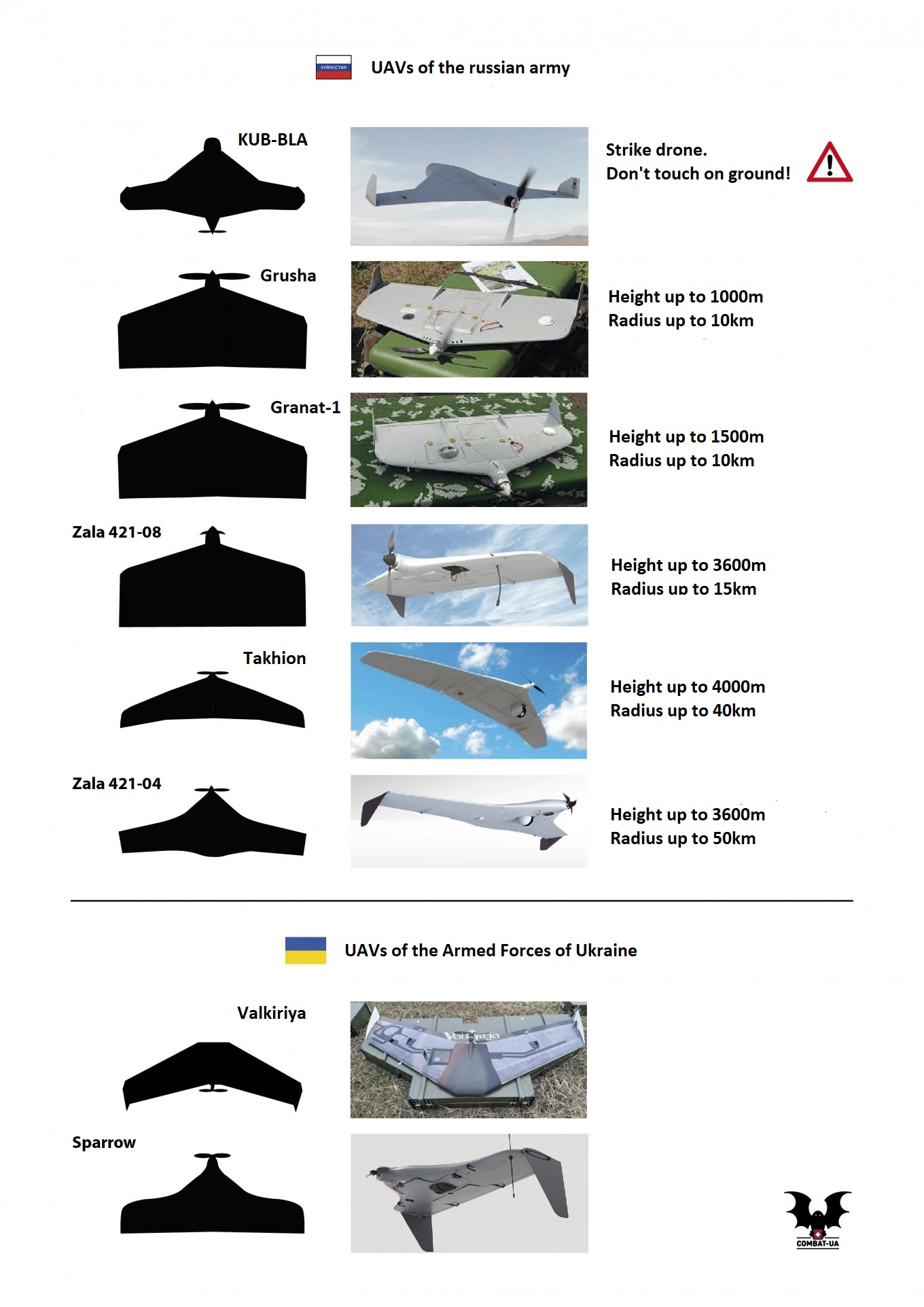 Read more: Ukrainians Get Mobilized into russian Sabotage Groups
---
---