At the International Defense Industry Fair IDEF-2021 held in Turkey earlier in August, the Ukrspecexport company, an affiliate of the Ukroboronprom defense industries group, showcased for the first time the innovative infantry portable cannon PG-14.5 (aka Night Predator).
The new anti-materiel weapon product was developed by Mayak-Perspectiva (a subsidiary of AT Zavod Mayak specializing in development of infantry portable cannons in the range from 14.5 mm to 30 mm) in a configuration optimized for Arabian desert operation, named "Arabia. Desert Snake".
Read more: Arms & Security 2021 Expo: Ukraine has Developed Indigenous Replacements for Soviet-Era Heavy Machineguns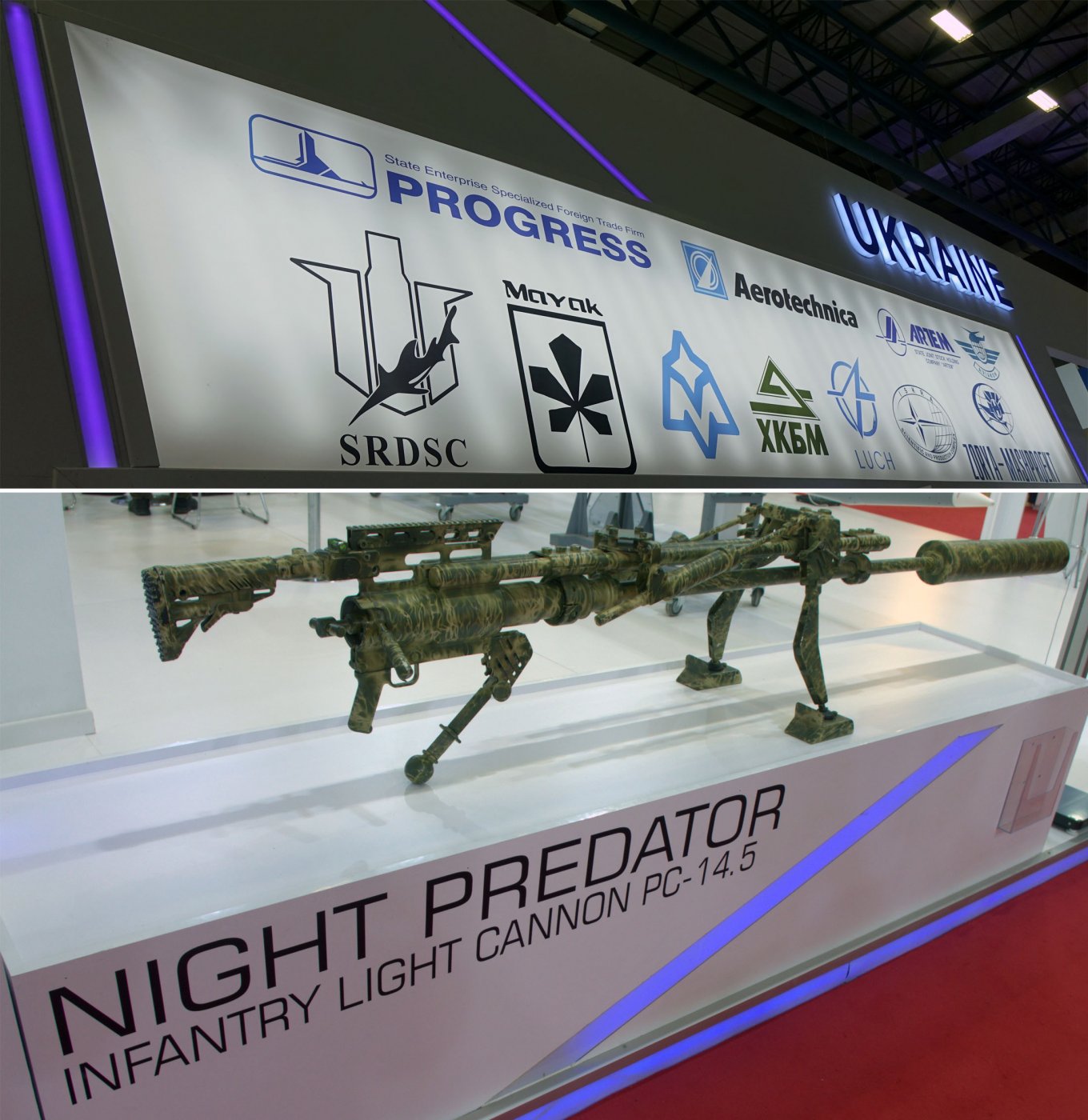 As maintained by the PG-14.5 developer company, its new portable cannon evoked much interest from the exhibition guests and visitors and there have been started talks with potential export customers, among them the Republic of Yemen Ministry of Defense.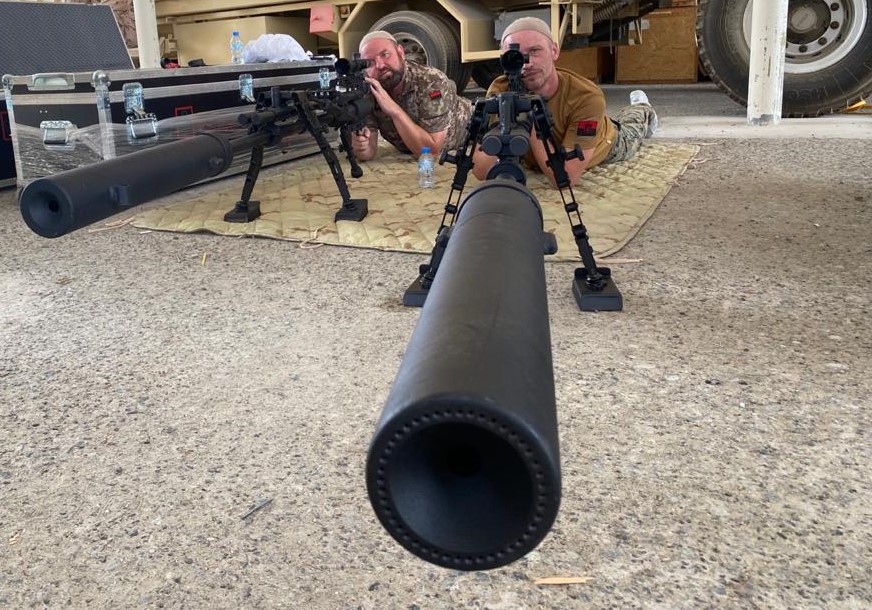 In the context of Yemen, the PG-14.5 Night Predator is being promoted as a cost effective solution the country's Navy and Coast Guard forces could employ in combating threats at sea.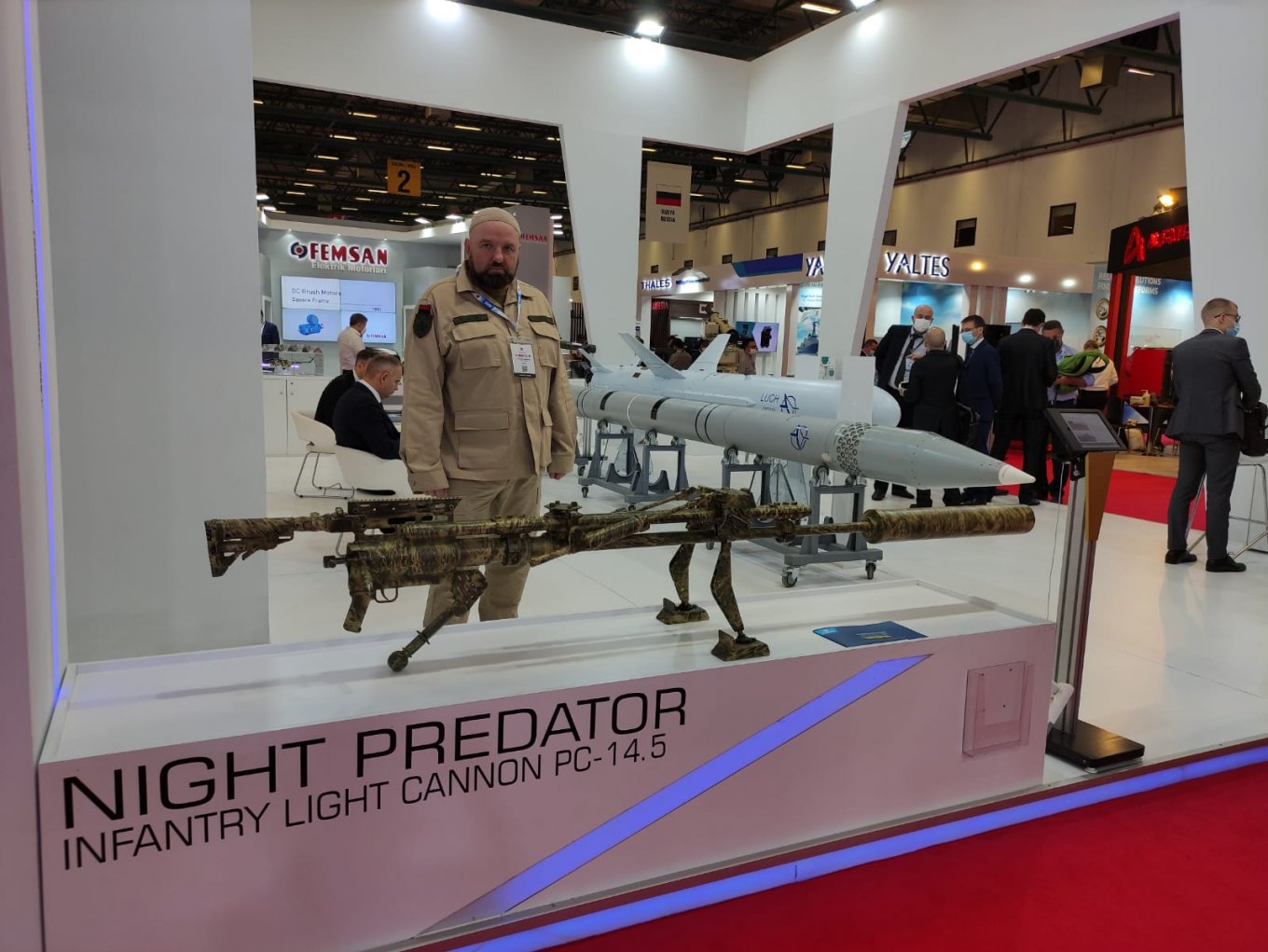 Mayak-Perspectiva CEO and Chief of Design, Oleksandr Hordeev, in an exclusive interview for Defense Express, said, "We are currently proceeding to the process of contract signature with Yemen. The next step to be taken is capability demonstration and an introduction to the essentials training course on 'The tactics and strategy of modern anti-materiel warfare based on real-world combat experience with the PG-14.5 infantry portable cannon' to be held in that country".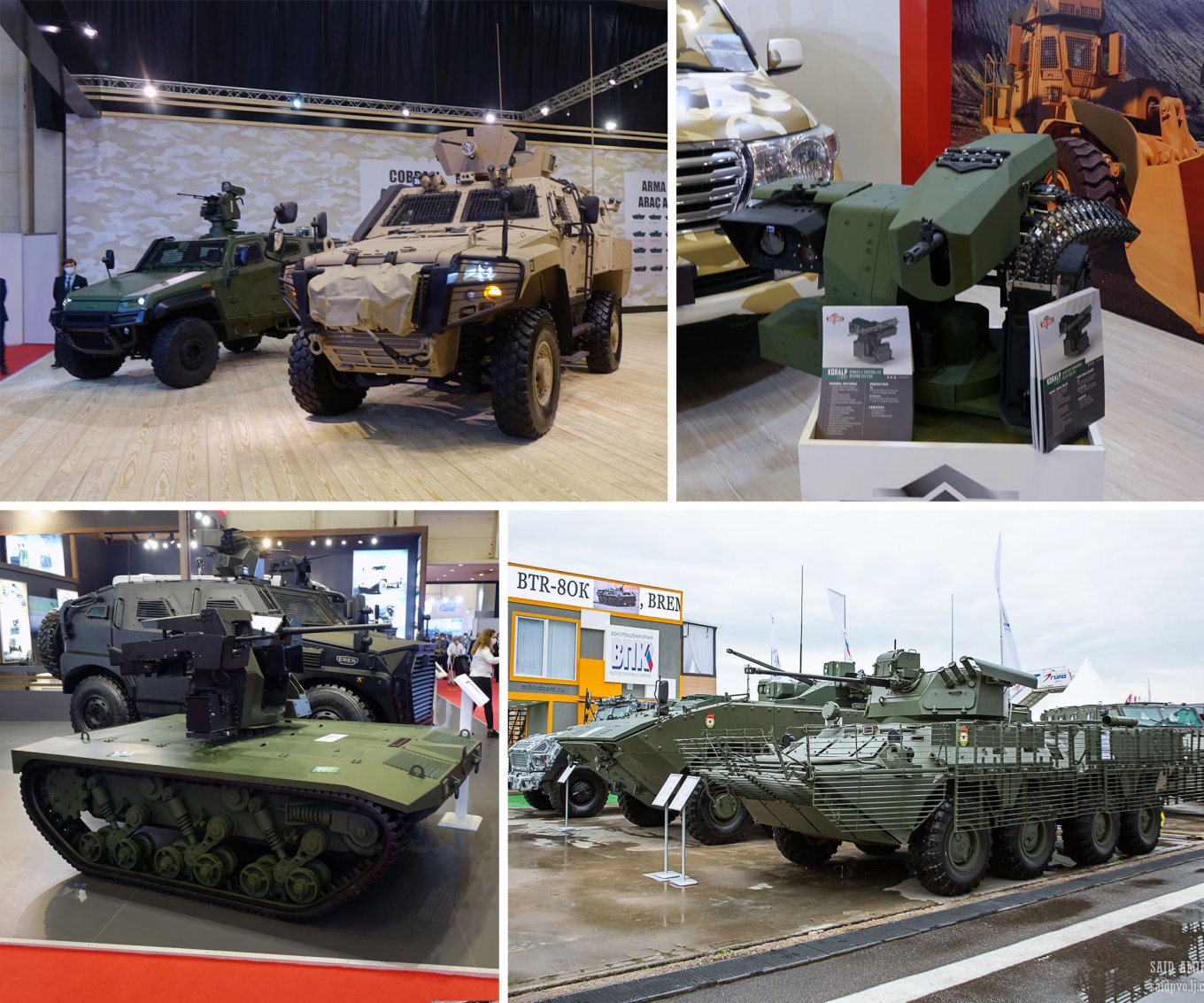 As seen from the above, the Republic of Yemen, following suit of its neighboring Arabian Peninsula countries, especially Saudi Arabia, is set to launch a local training school for PG-14.5 Desert Snake operators.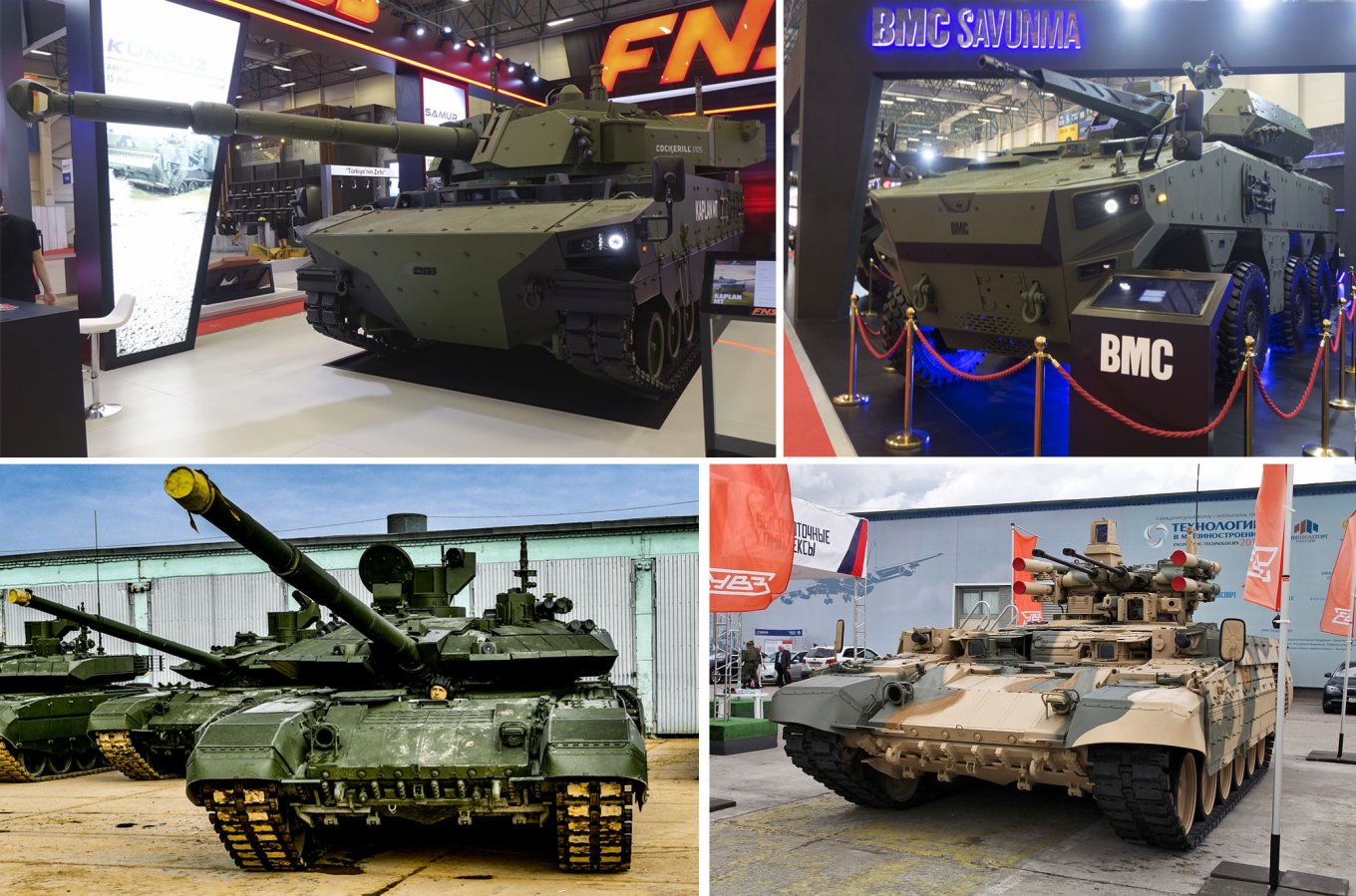 The Night Predator left an extremely positive impression among defense official delegations who visited the Ukrainian display.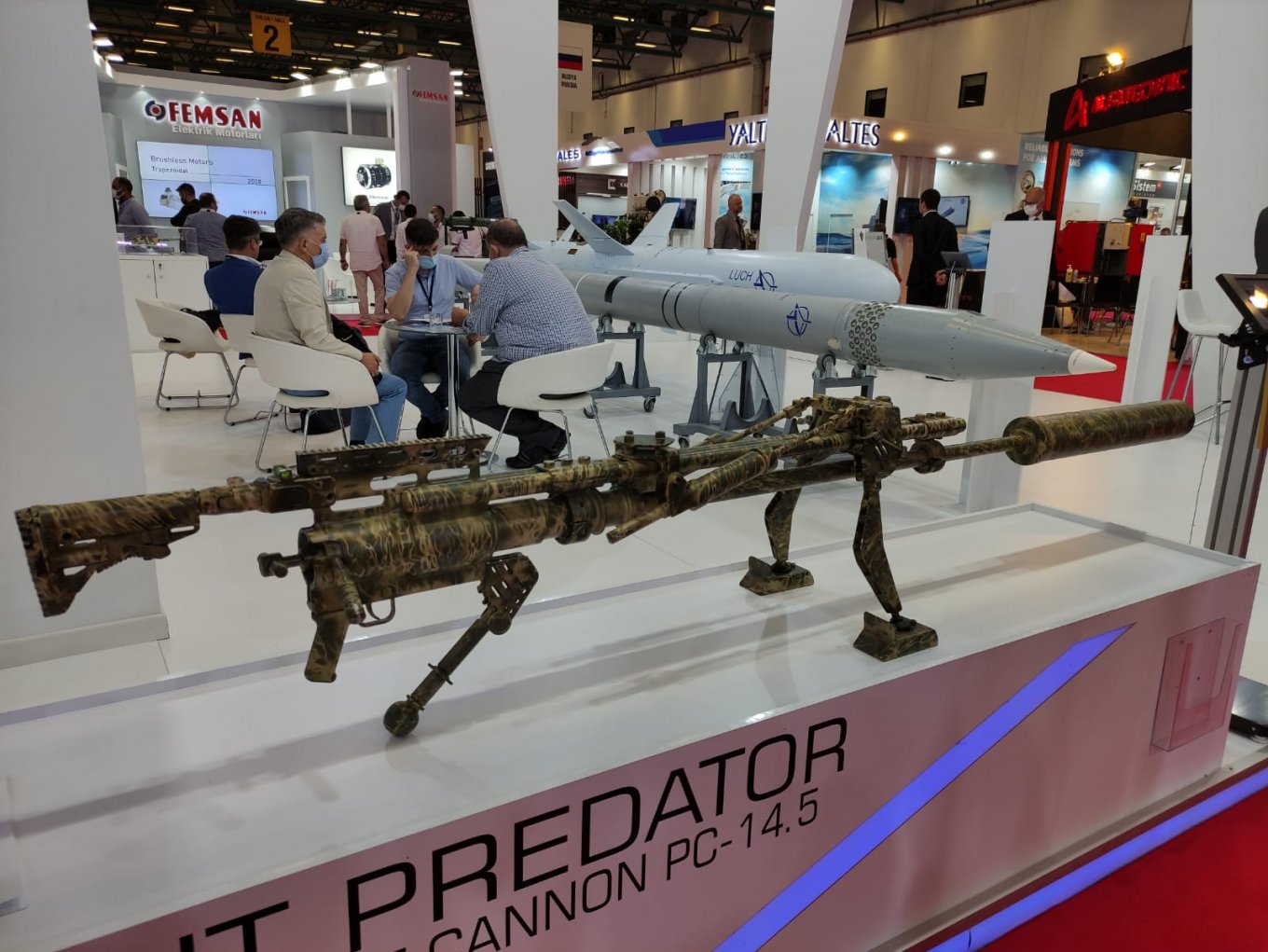 "Representatives of different countries who had seen this new product shared the opinion that it offers a niche capability in a modern conflict environment and every camouflaged system on modern armored vehicles could be a potential target. It would be safe to say that the PG-14.5 has already won international recognition while being an exclusive Ukrainian product", Mr Hordeev has said.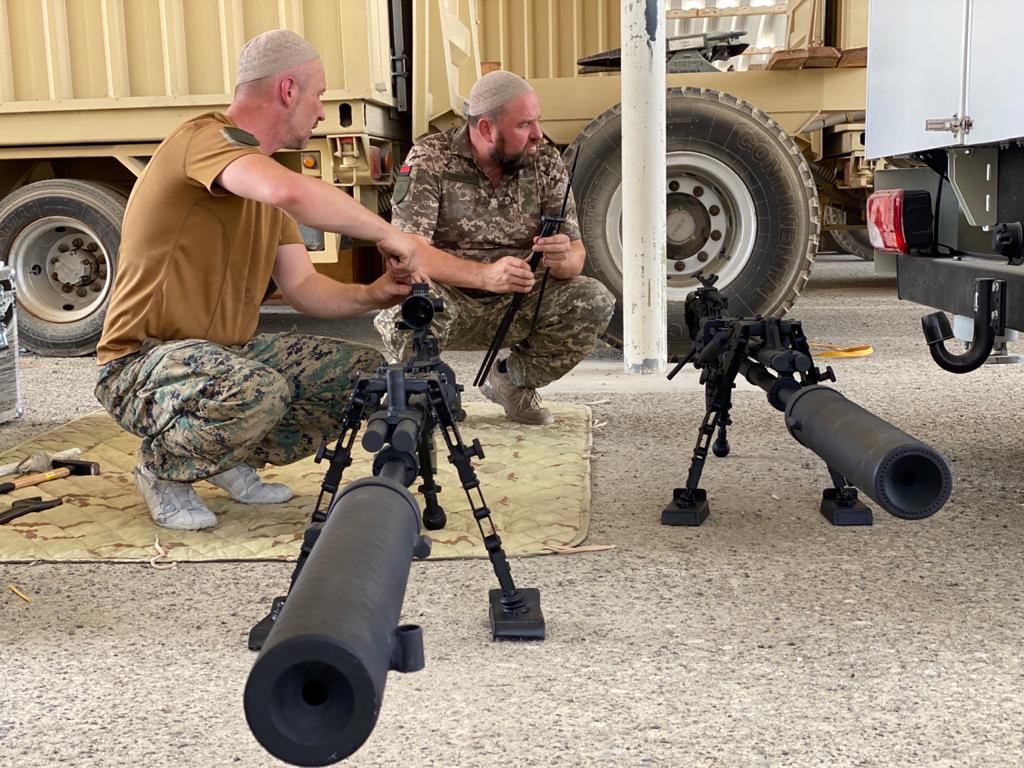 Saudi Arabia was the initial export customer for the PG-14.5. The country has recently brought the new Ukrainian weapon through testing and evaluation process and held the first PG-14.5 weapon operating course.
Read more: Ukraine's HADO-Holding Considering Export of its Anti-Materiel Precision Rifles
---
---