Information on the purchase of undisclosed handgun products (referred to in Bid documents as 'special items', code DK 021:2015 – 35320000-3, "Firearms') was published April 20, 2021 on ProZorro online public procurement platform.
The procurement contract was signed between TOV "HADO-Holding" and State Company "Specialized Export/Import Trade Firm Progress, which is a subordinate firm of the State Company Ukrspecexport, on this April 14th.
Read more: Ukrainian Armed Forces adopt large-caliber rifle Alligator
The four "special items", valued totally at UAH 1,002,182, should be delivered before June 15, 2021, according to figures from the ProZorro website.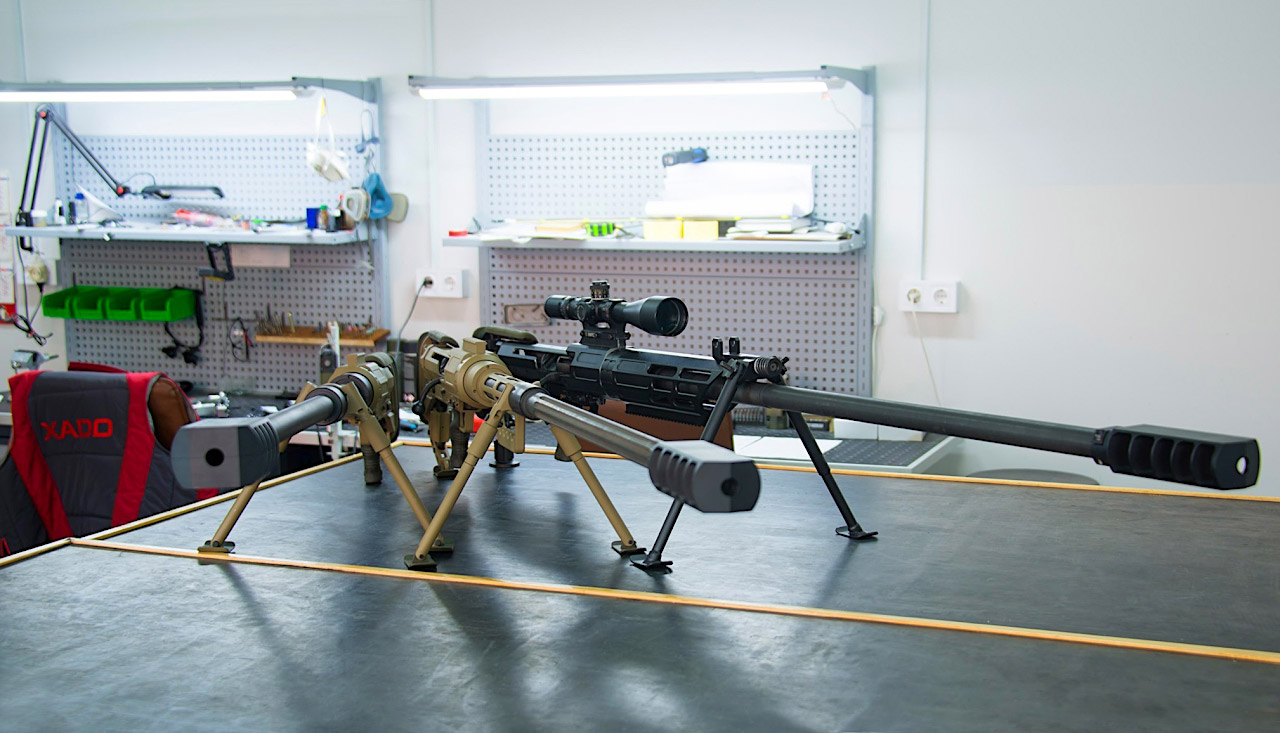 The private company HADO-Holding, as seen from its website, offers a limited range of firearms products, which are all anti-materiel precision rifles. These are:
Civilian-grade, 12.7x99 (.50 ВМG) rifle Snipex Rhino Hunter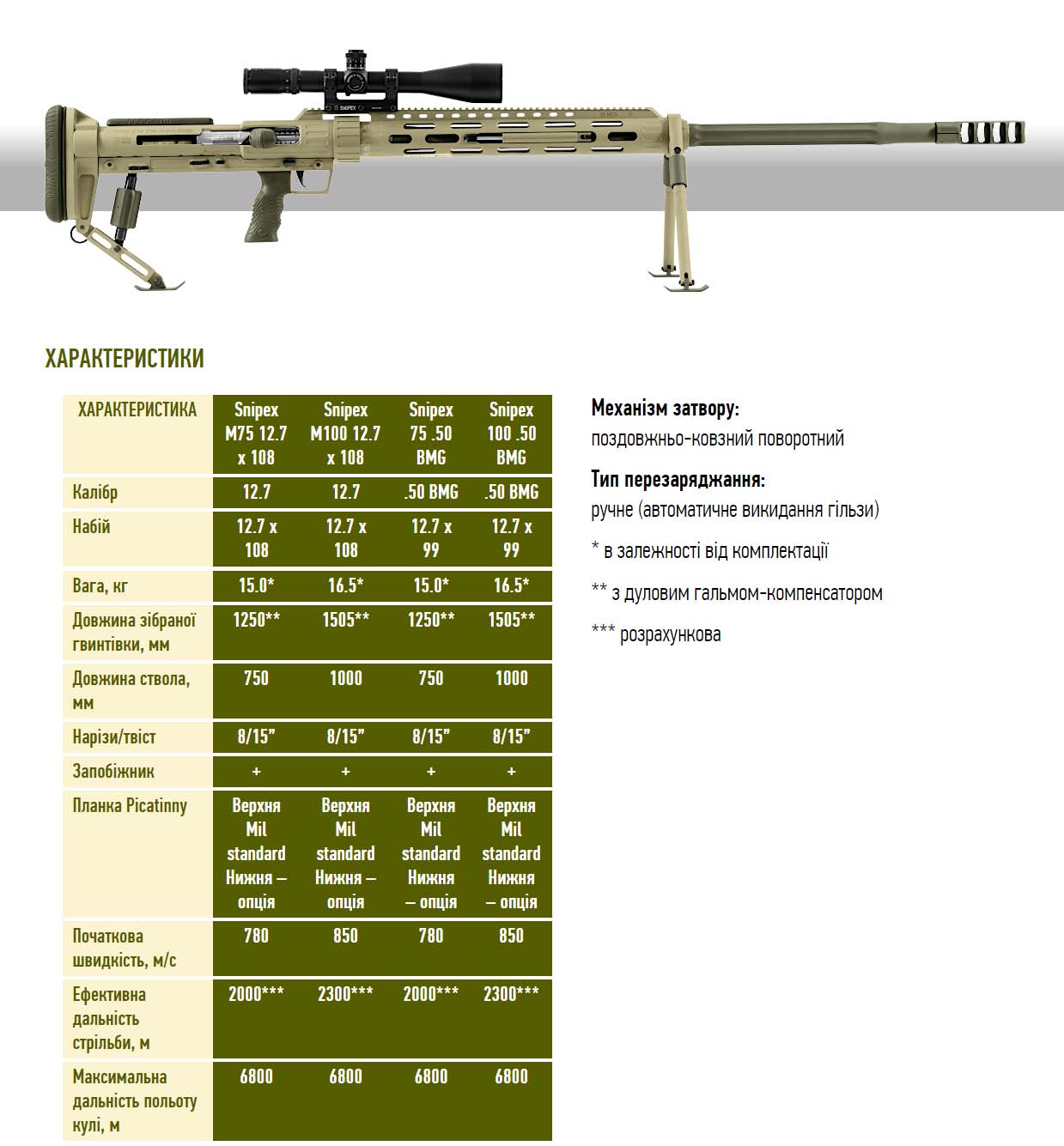 Single-shot, automatic ejection, 12.7x108 rifle Snipex M75 / M100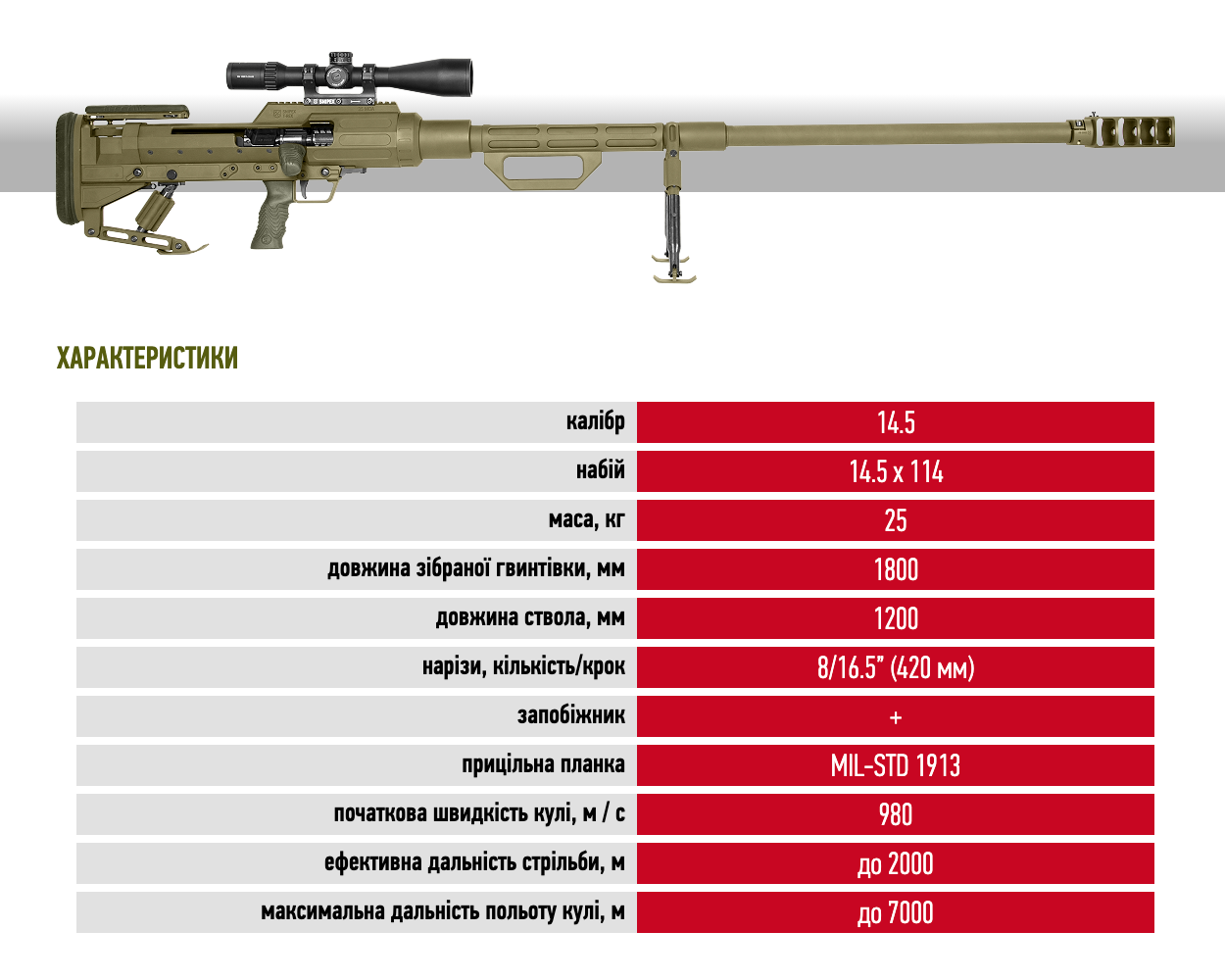 Single-shot, long-range anti-materiel 14.5x114 rifle Snipex T-Rex is meant to defeat moving and fixed targets, including light armored vehicles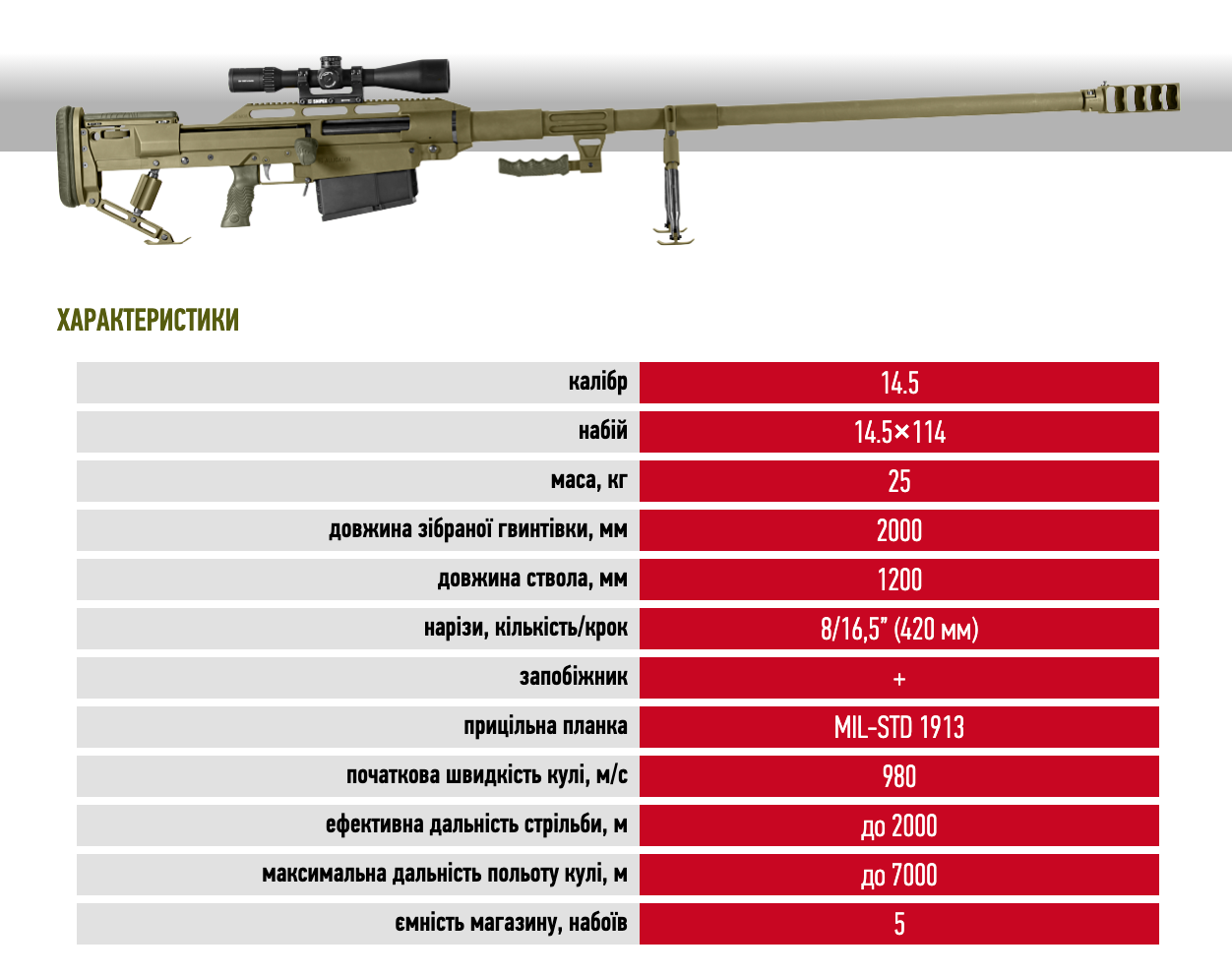 Bolt-action, long-range, anti-materiel 14.5x114/12.7x108 magazine-fed repeating rifle Snipex ALLIGATOR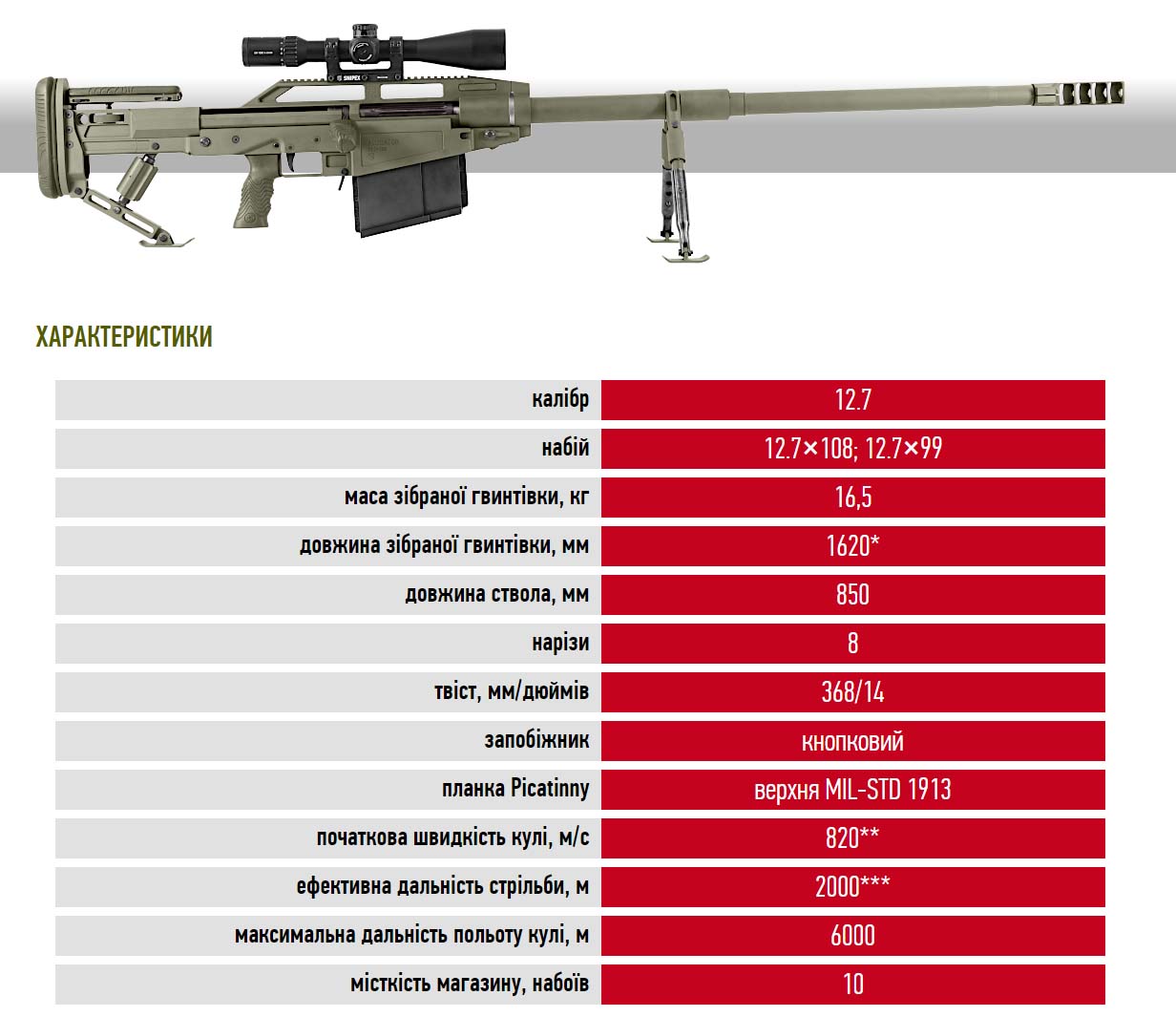 As DE reported, anti-materiel 14.5x114 precision rifles Snipex T-Rex and Snipex ALLIGATOR were inducted into Ukraine's Armed Forces in December 2020, and experts expect that these two are going to be most appealing to potential buyers outside Ukraine.
Read more: Ukrainian Army adopts new anti-materiel sniper rifles
---
---