The Ukrainian Navy has acquired the first unit of Bayraktar TB2 unmanned Intelligence, Surveillance and Reconnaissance/Combat Aerial Vehicle (ISR UCAV) system it purchased from the Turkish manufacturer, Baykar Defence.
This delivery was announced by Ukrainian President, Volodymyr Zelenskyy during celebrations marking Ukraine's Navy Day on July 4.
Read more: Ukrainian Engine Powered Turkish Drone Akinci Sets Records for Flight Time, Altitude
Defense Express has enjoyed a unique opportunity to witness and document in photos the Bayractar TB2 handover ceremony held on July 15.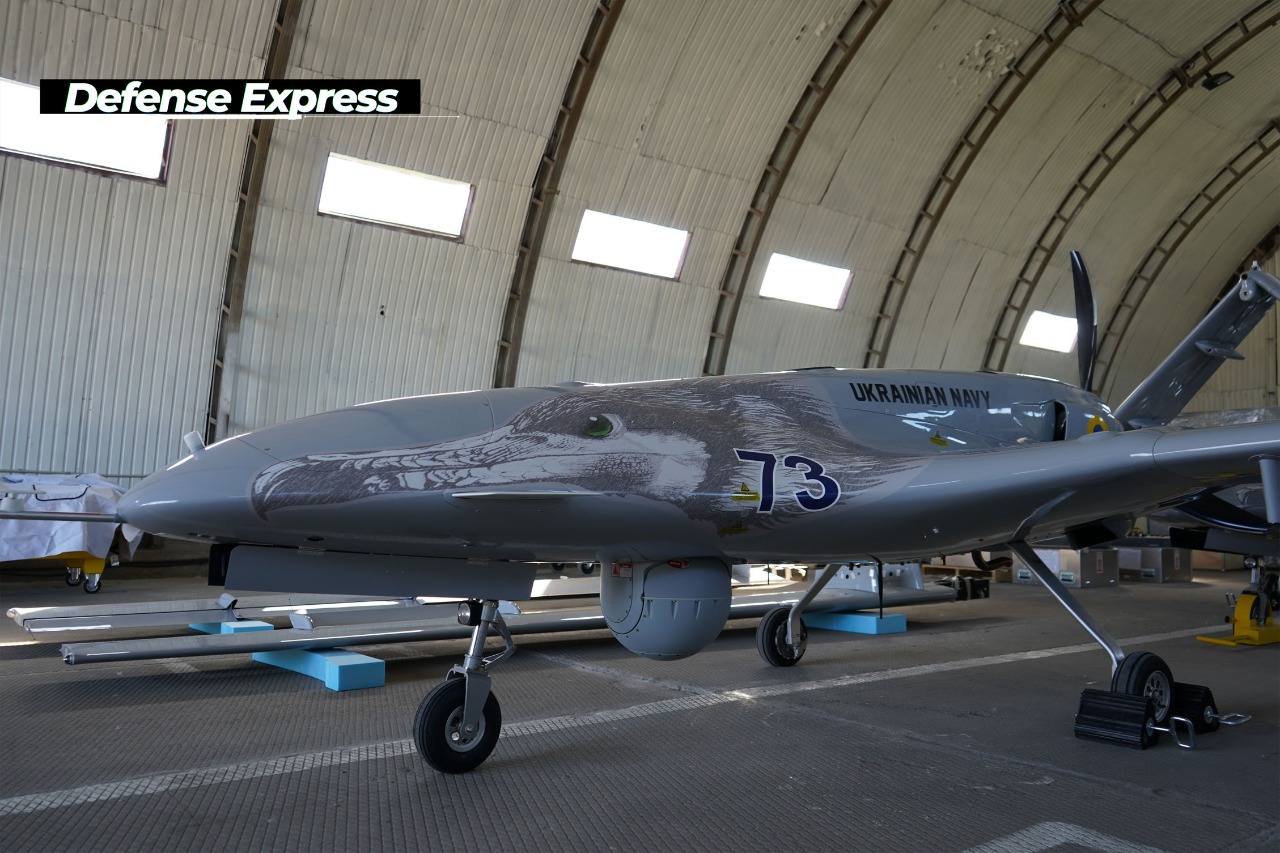 The Bayraktar TB2 is going to add an order of magnitude to the Ukrainian Navy's capabilities for defense and deterrence.
The delivery took place ahead of schedule that was set for the end of this year, according to Oleksandr Myroniuk, deputy Ukrainian Defense Minister. At a military airfield outside Mykolayiv, the Bayraktar TB2 UAV platforms were undergoing a few days of acceptance tests that verified their performance in terms of ascend to max altitude, operation of payload equipment and ground control equipment.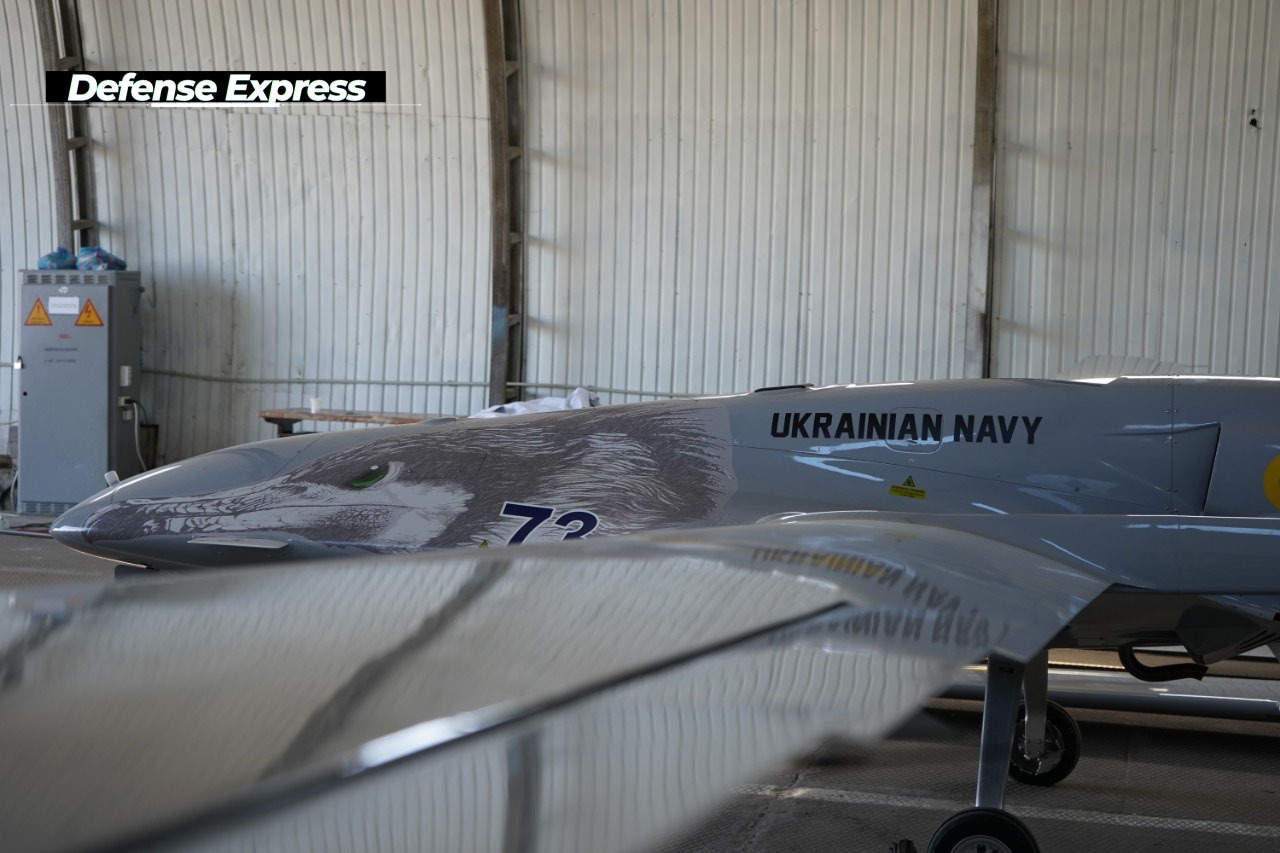 The Bayraktar TB2 system was supplied in a package with its associated mobile command and control terminals and maintenance and spares kit.
The UCAV system delivered will be used by the 10th Naval Aviation Brigade.
Operation of the Bayraktar TB2 system can be controlled from fixed or mobile terminals deployed on the ground or ship-borne platforms.
The Ukrainian Navy has acquired the Bayraktar TB2 system in a version that is capable of 300-km range compared to 150-km range achievable with previous generation versions.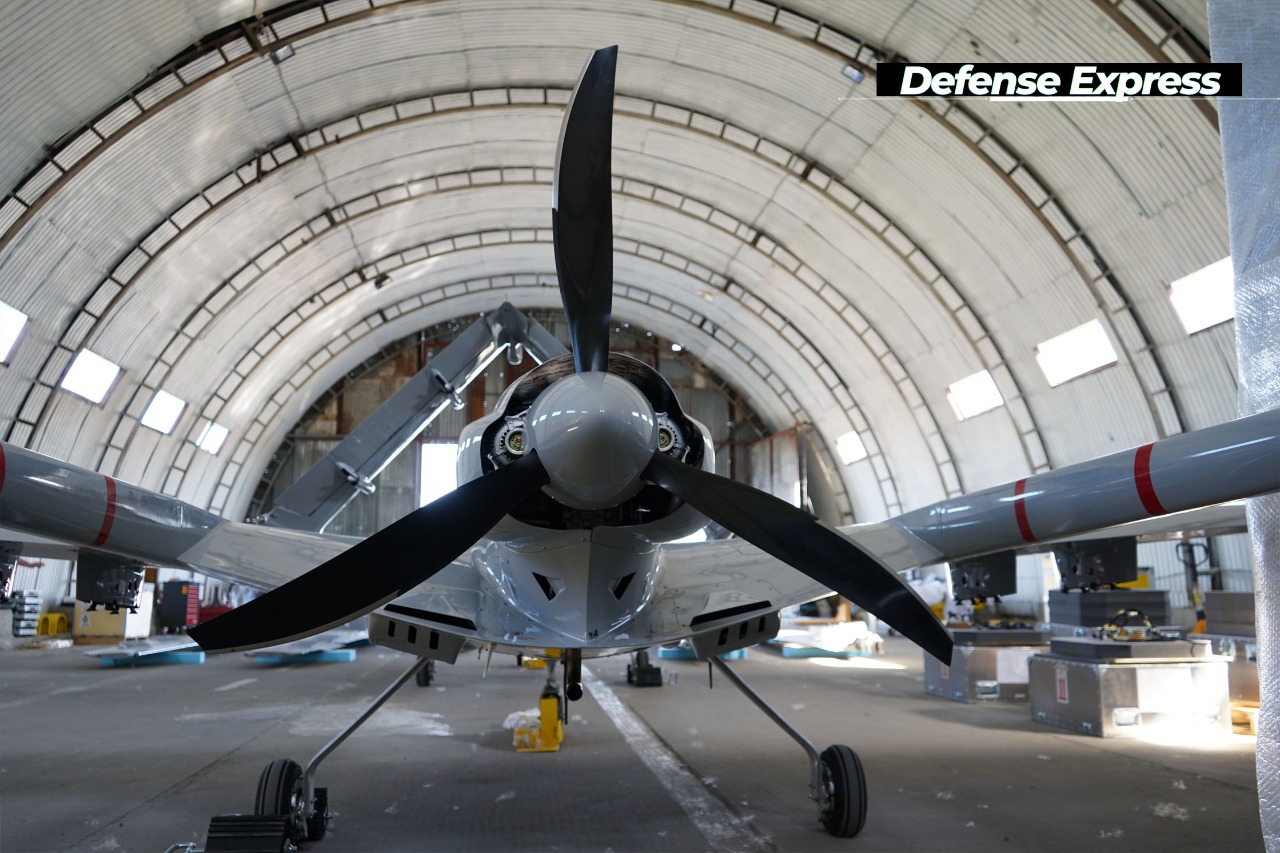 The Ukrainian Navy will use the UAVs for missions that include ISR, target acquisition as well as air to surface attacks.
The Ukrainian military already has at hand an inventory of ordnance that is suited for use with the navalized version of Bayraktar TB2.
The Ukrainian Navy's Bayraktar TB2 UAVs will be easily recognizable by a rendition of a sea raptor bird carried on front fuselage, symbolizing their belonging to the Naval Aviation's UAV branch.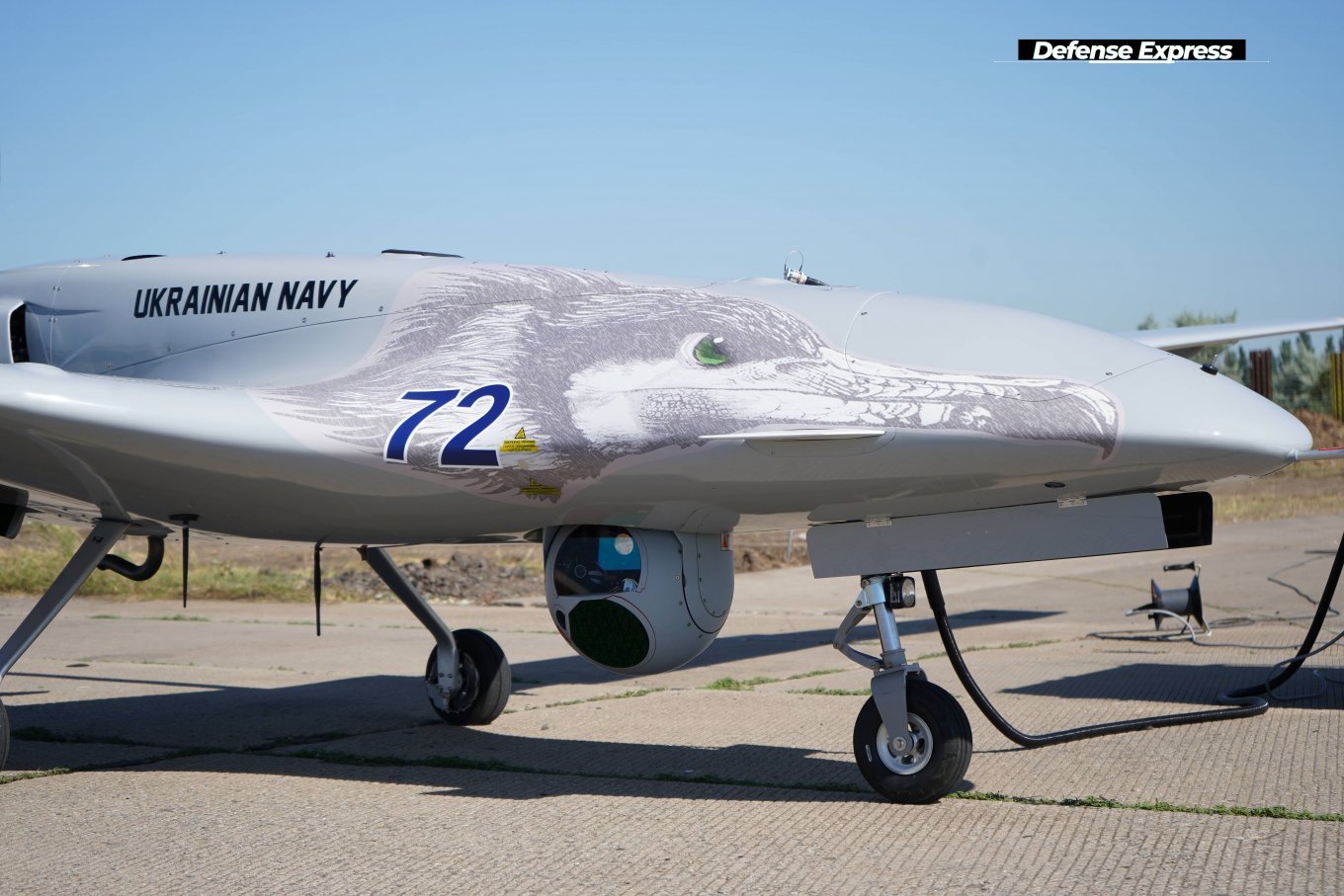 In 2019, Ukraine contracted the delivery of six Bayraktar TB2 system units produced by Baykar Defence, to the value of $69 million.
As said by Ihor Kopytin, Verkhovna Rada's subcommittee chair on the defense industry and technical modernization, "Successful execution of this contract comes as another proof that the Turkish party unswervingly adheres to its obligations owed to the Ukrainian Armed Forces".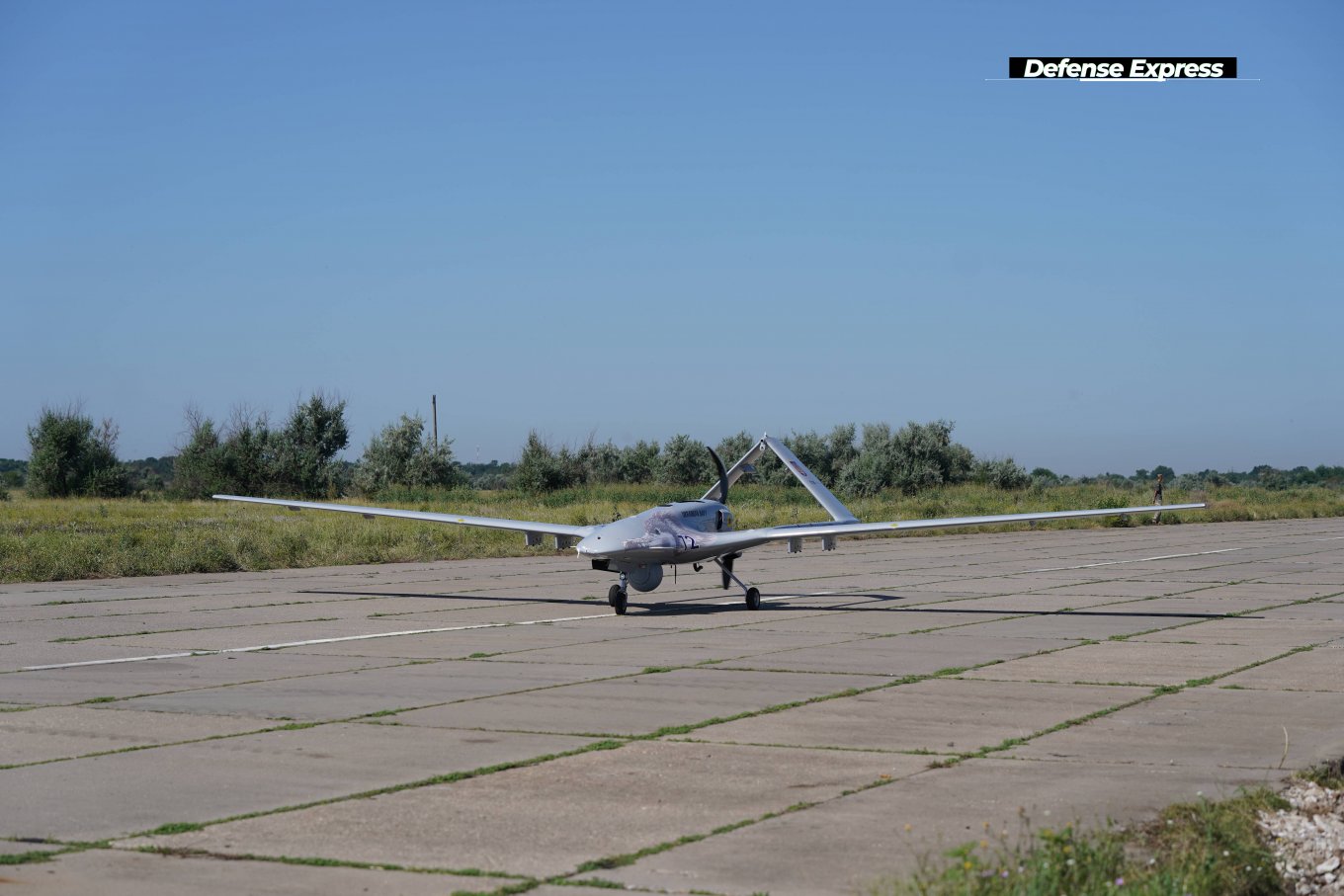 The Bayraktar TB2, which is rated among the world's best in this class of tactical armed UAVs, is the first and so far the only such system to have been formally adopted by Ukraine's Armed Forces. Classified by international standards as a Medium altitude long endurance (MALE) unmanned aerial vehicle and Unmanned Combat Air Vehicle (UCAV), the Bayraktar TB2 can conduct reconnaissance and surveillance missions at quite long distances from its related GCS, and is able to track and engage targets autonomously. One GCS can support TB2 remote control and data links at up to 150 km away.
With a camera payload mounted, the TB2 can climb up to 8,000 m and stay aloft in the air for 27 hours.
The Turkish military, in early March 2021, for the first time practiced the engagement of a surface target with Roketsan MAM-L smart micro munition launched and guided by a TB2 UCAV. The target defeated was distanced at 8,0 km from the launch point of the 15-km range munition.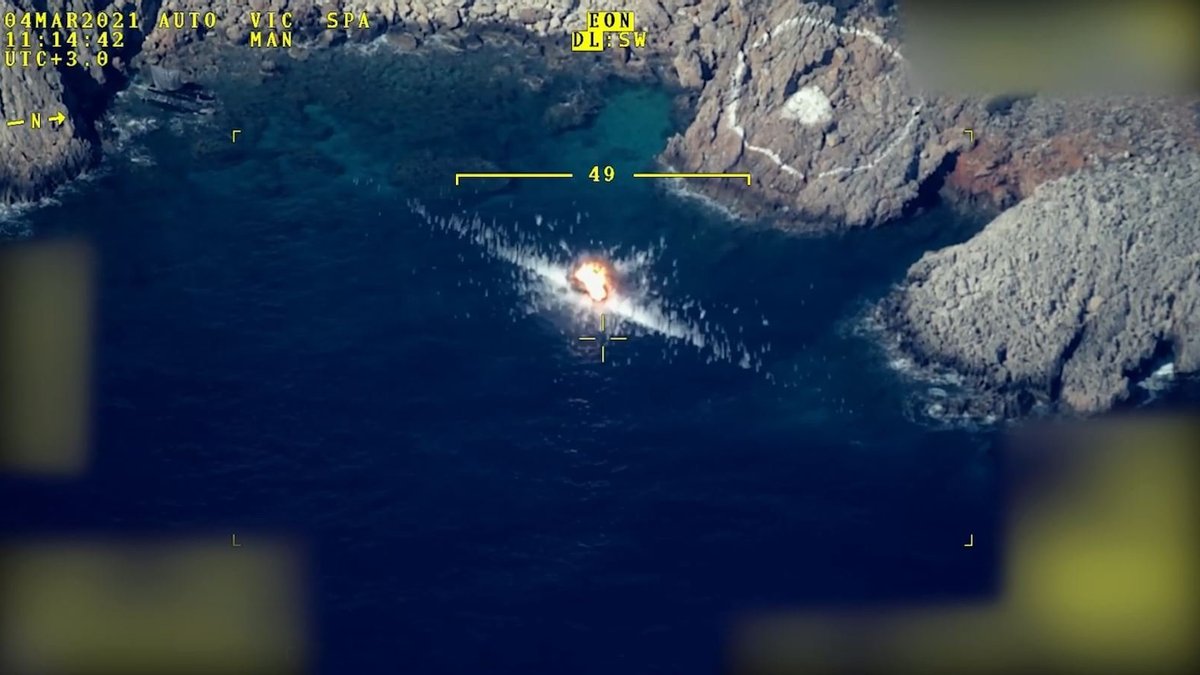 That said, the Ukrainian Navy has now got in possession an effective weapon it can potentially use against Russian Black Sea Fleet combatants deployed in occupied Crimea, such as Project 21631 Buyan-class missile corvettes or Project 22160 patrol corvettes which have symbolic only air defenses, represented by the surface-to-air missile system Gibka that cannot reach targets at ranges longer than 5 km.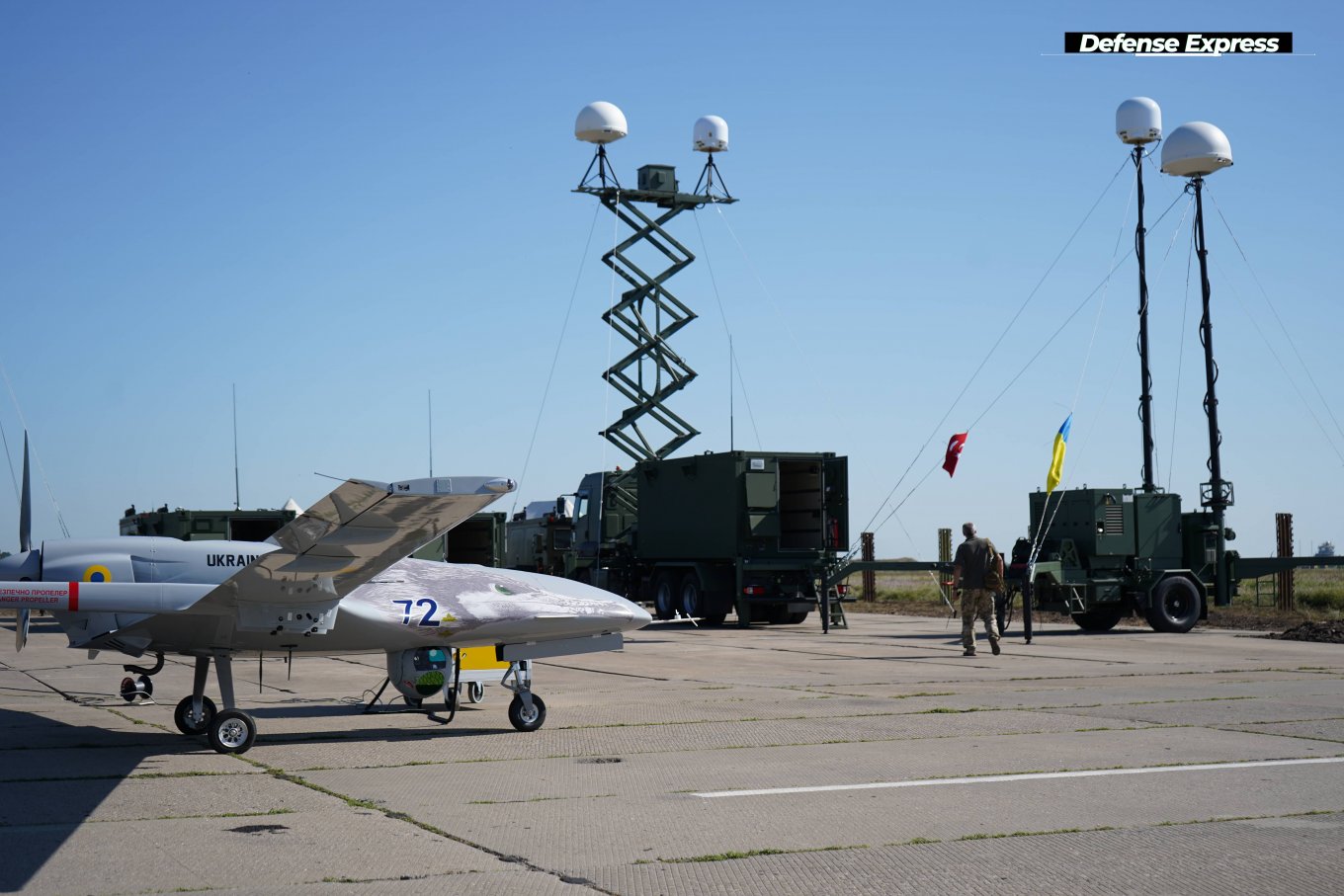 The Ukrainian army already has in its inventory six Bayraktar TB2 UCAVs and three ground control stations that were supplied in 2019.
Following the tensions with Russia in April, Ukraine and Turkey conducted a bilateral exercise where Bayraktar TB2 UCAV's were operationaloly deployed for the first time during airborne target elimination drills in Ukraine's Rivne region, close to the Belarusian border.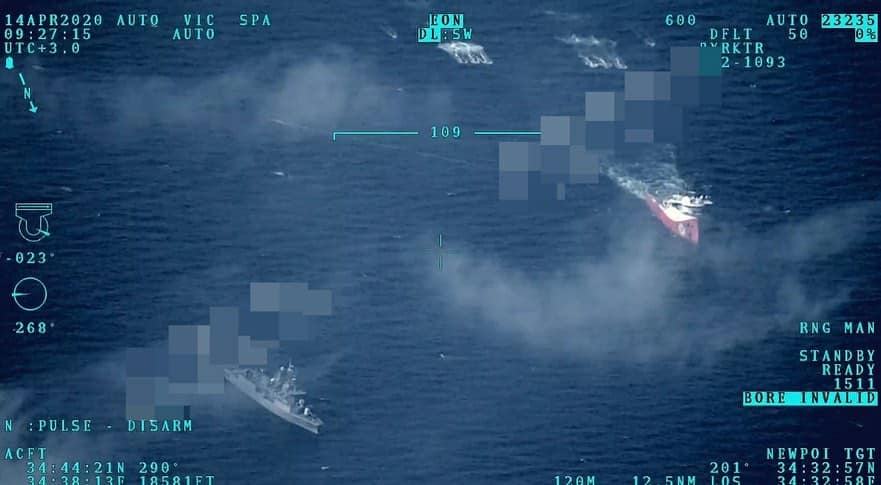 Ukraine's Bayraktar TB2 UCAV's were also involved in the multinational Sea Breeze 2021 Exercise. TB2s were seen deployed with Roketsan's MAM-C missiles during the drill. MAM-C missiles are designed to be launched from unmanned aerial vehicles and light attack aircraft, and for air-ground missions, for use against both stationary and moving targets. The munition weighs 8.5 Kg with a 2.5 Kg warhead (with armor piercing, anti-personnel and fuel-air explosive payloads available).
The Bayraktar TB2 UCAV systems will be used also to provide target acquisition to the Neptune coast-based anti-ship batteries. The Neptune batteries will be guided by Bayraktar TB2 UCAV systems' intelligence, surveillance, and reconnaissance capabilities. The 360 MC "Neptune" is an anti-ship cruise missile system designed to engage and defeat autonomous and independently operated warships such as cruisers, destroyers, frigates, corvettes, landing craft, tank landing craft, and transport vehicles. Neptune's range is estimated to be over 300 kilometers. The missile, which contains a warhead weighing around 150 kilos, has a top speed of 900 kilometers per hour.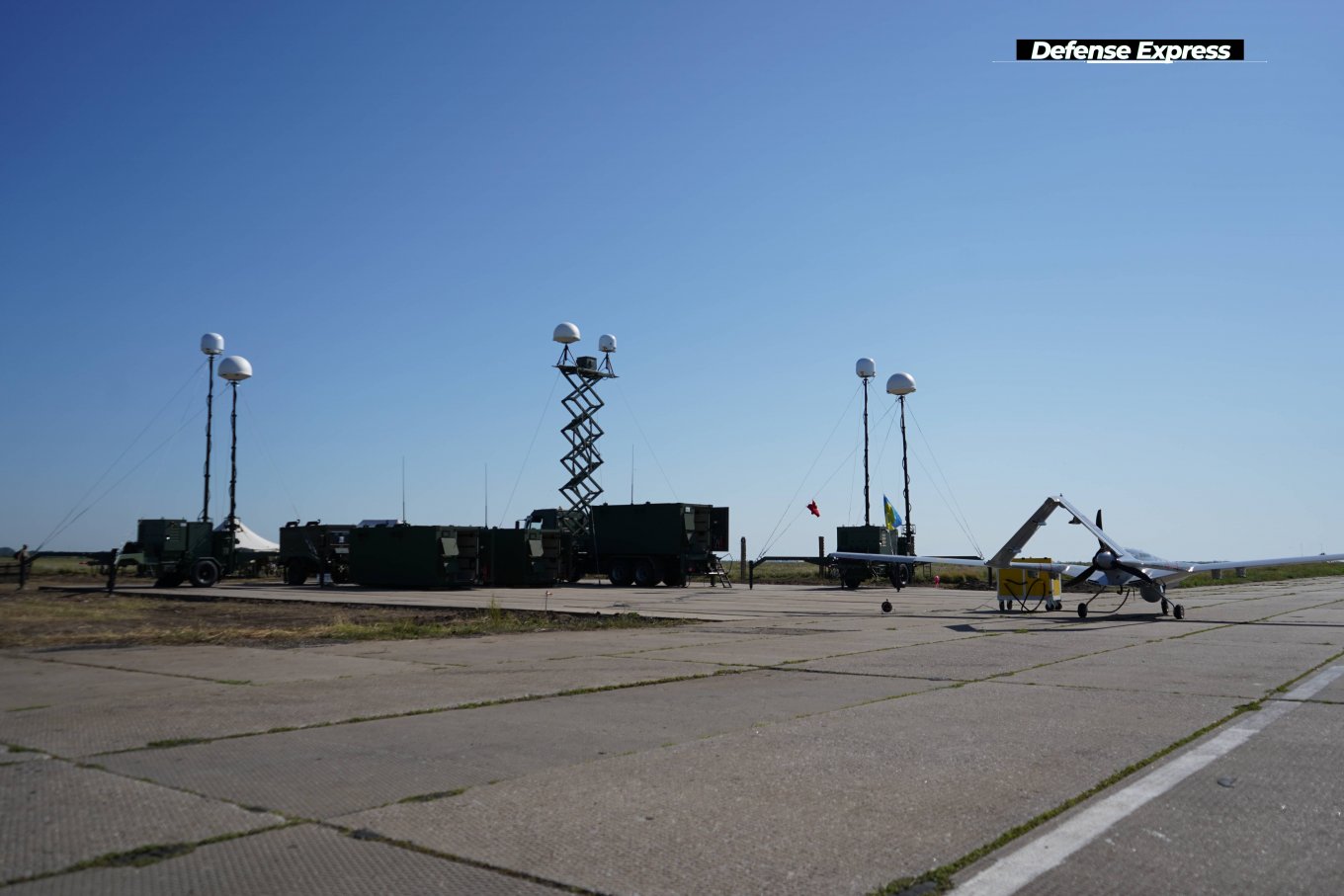 Read more: Antonov to Revitalize its Heavy HALE UCAV Project
---
---