The private company "R&D and Production Center Infozahyst" has secured EUR 2 million – a record high foreign investment in Ukraine's defense industry – from a foreign investor to develop an innovative, integrated electronic intelligence (ELINT) and signal intelligence (SIGINT) system. This new technology development, as claimed by its developers, can revolutionize the ELINT/SIGINT domain by offering whole new capabilities.
Defense Express met with Yaroslav Kalinin, Infozahyst CEO, to talk about this development that rivals AWACS technology and about other company-produced technologies that have been deployed and exploited in the Donbas War zone and supplied in quantity to Ukrainian forces in the field.
Read more: IDEX-2021: Ukraine Continues its Global Market Expansion Drive. Looking to Buy World-Renowned Brands
Infozahyst has since 2014 supplied Ukrainian military with quantities of its renowned ELINT systems, Hortyca-M and Plastun-RP.
With Plastun-RP capability at hand, Ukrainian battalions in the field can do radio monitoring, locate enemy positions and track enemy activities. Previously, this capability was only available to higher command echelons, and transmission of collected intelligence data consumed too much time.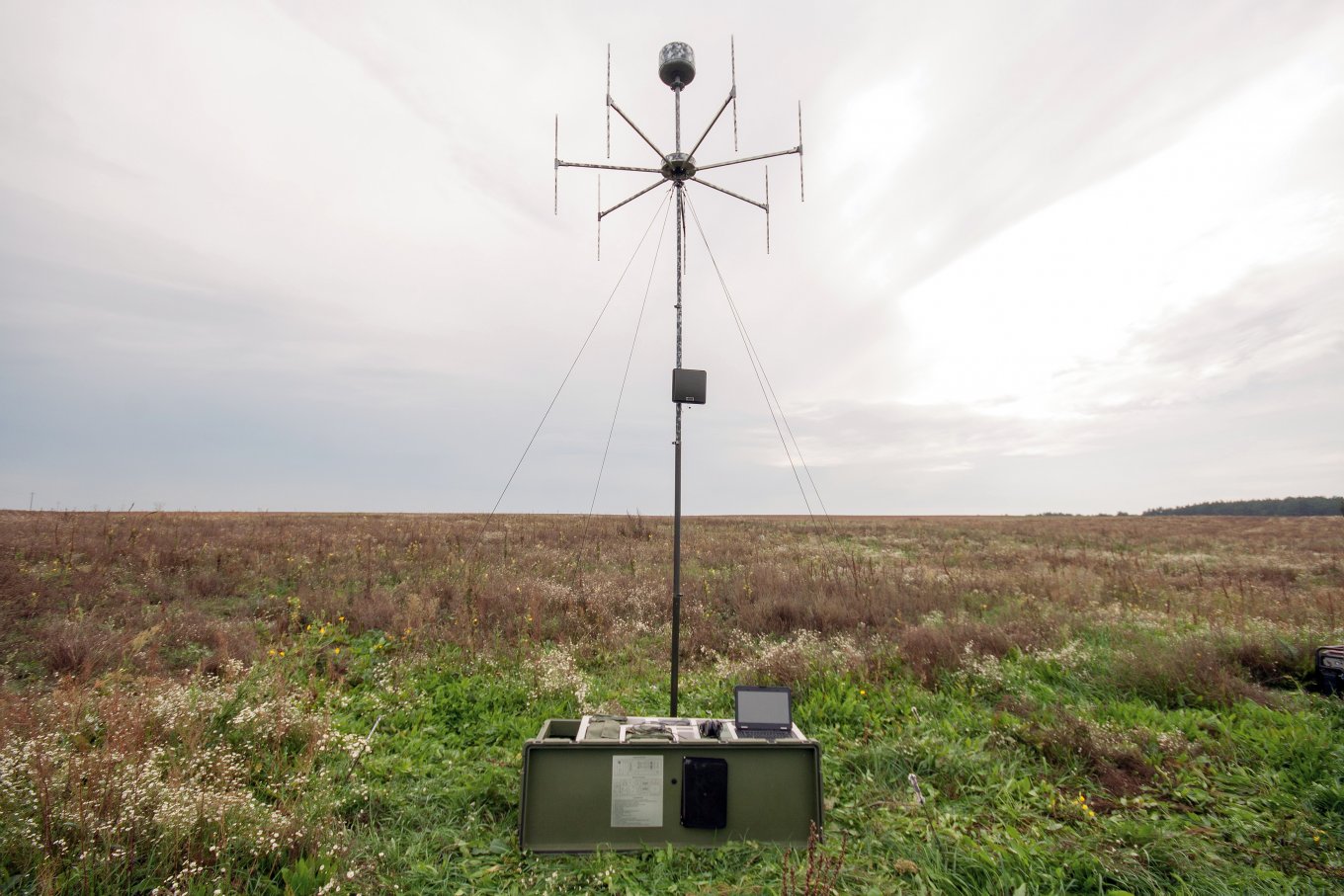 "On the front line, Plastun-RP has effectively become a binocular through which one can view the electromagnetic spectrum. A battalion-size unit now has a capability to locate enemy's gunfire spotting radars and find out location coordinates of hostile electronic countermeasures, that is to say, to engage and destroy targets without having to wait for data from staff headquarters", said Yaroslav Kalinin.
Overall, dozens of those systems that are now deployed along the front line and in other locations have been fielded to Ukrainian forces over the years of conflict in eastern Ukraine's Donbas region.
For networking the Plastuns with one another and for achieving an extended functionality, Infozahyst has developed and supplied to forces in the field its mobile ELINT system Hortyca-M.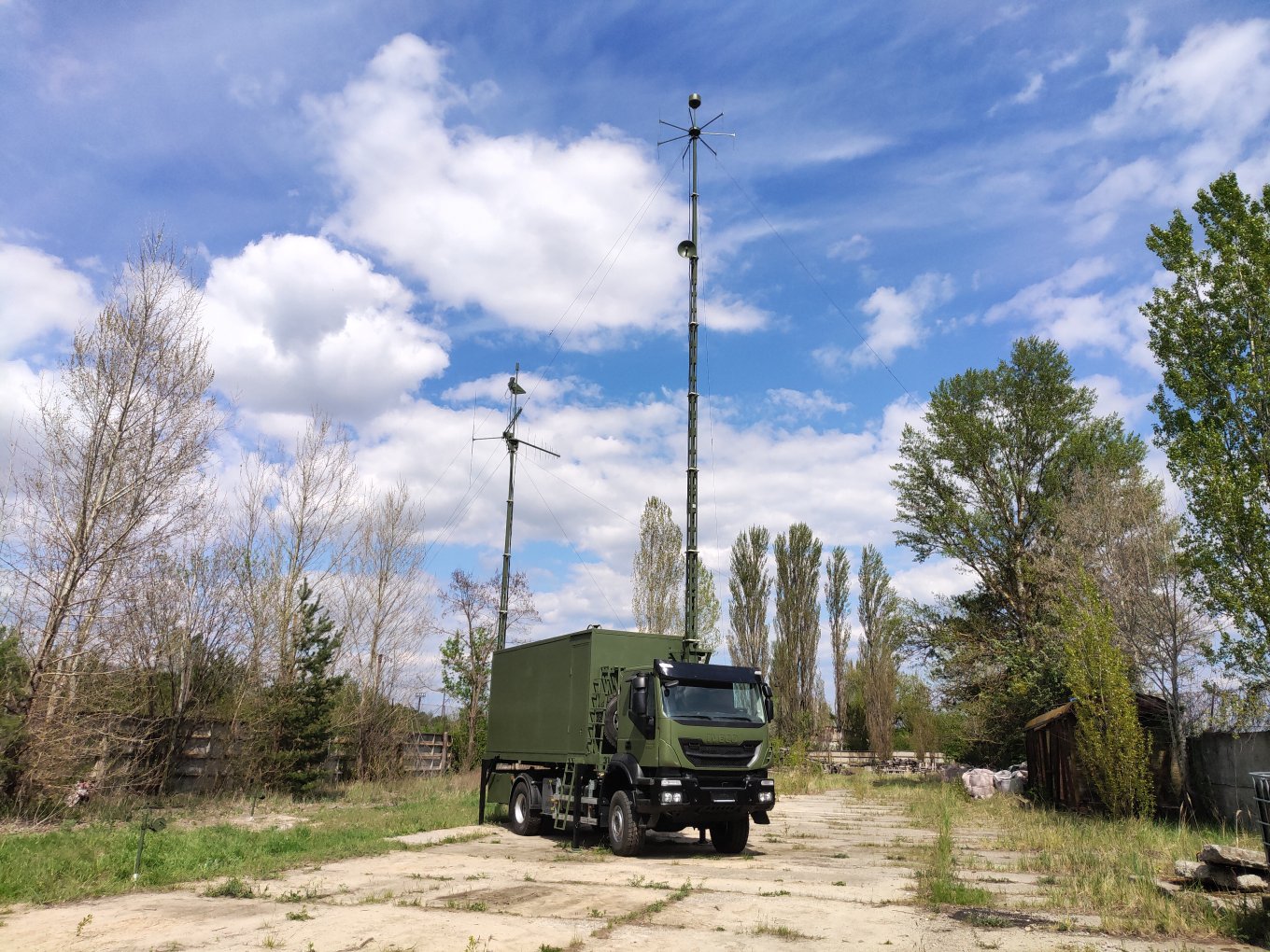 Infozahyst has launched development of an innovative ELINT technology that would offer whole new capabilities to soldiers on the ground. Here we are talking about the conduct of battlefield reconnaissance from the air by deploying appropriate sensor packages on board UAV platforms.
"By accommodating equipment boxes, each weighing 10 kg, on several UAV platforms we set up a mobile reconnaissance network that begins doing the same functions as a bulky, ground-based system. But in this case, we are unbounded by landscape and terrain constraints, being able to look into every hole in enemy defenses from a great distance, beyond the reach of enemy responses. As a matter of fact, we, with the aid of a network of drones, can do the same job, as do AWACS aircraft", the top executive at Infozahyst told Defense Express.
Infozahyst collaborates in this project with UkrSpecSystems, a Ukrainian company that has gained renown with its UAVs Leleka-100, PD-1 and the latter's long-endurance, heavier-payload version, the PD-2.
At the IDEX-2021 Expo, Infozahyst was awarded the investment in its aerial drone-based ELINT network project amounting to EUR 2 million, a record high for Ukraine's defense industry.
"An important aspect to this investment is that it is not about the acquisition of the company or exclusive rights to the product. The investment money is precisely intended to complete the development and testing; afterwards we will be able to sell the system to defense and security sector customers in and outside of Ukraine. To make the project go faster, our company is expanding and currently hiring. We are looking for professionals with a passion to resolve unconventional challenges in the fields of ELINT and IT. Our ambition is to have in place an indigenous, one-of-a-kind product that will change the game," Yaroslav Kalinin said, in conclusion.
Read more: Ukrainian Company Unveils its Storm Tracked Amphibious APC at IDEX 2021 (video)
---
---