Baykar Defence, a Turkish defense contractor, has reported on Twitter about national records set by its new combat drone Akinci powered by the Ukrainian-produced AI-450T turboshaft.
The unmanned combat aerial vehicle (UCAV) Akıncı flew at an altitude of 38,039 feet (11,594 meters), and stayed in the air for 25 hours and 46 minutes during the flight tests at the Akinci Flight Training and Test Center in the Çorlu district, northwestern Turkey's Tekirdağ province. The drone traveled 7,507 kilometers (4,660 miles) in the air and thus has set new national aviation records for mentioned performance metrics, Baykar Defence has said.
Read more: Motor-Sich Wins Helicopter Engine Deal from Turkish Aerospace Industries
Akinci underwent its initial firing tests in April using the latest smart munitions produced by Roketsan, a leading defense contractor in Turkey.
The munitions fired were MAM-T, MAM-C and MAM-L smart micro munitions (MAM).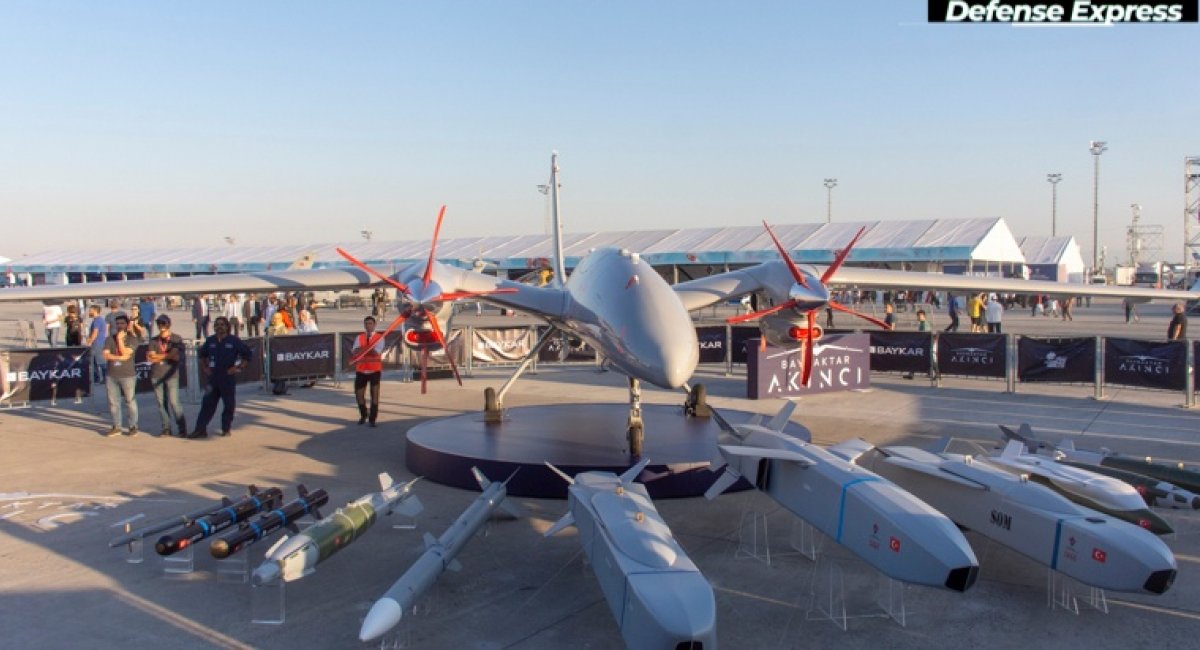 The micro munition MAM-T can defeat targets at a max stand-off range of 30 km, which would make Akinci unreachable to attacks from any of Russia's short to medium range air defense systems, including Pantsir-S and the loitering munition drone Lancet that the Russian military is eying to use against Turkish Bayraktar TB2 drones.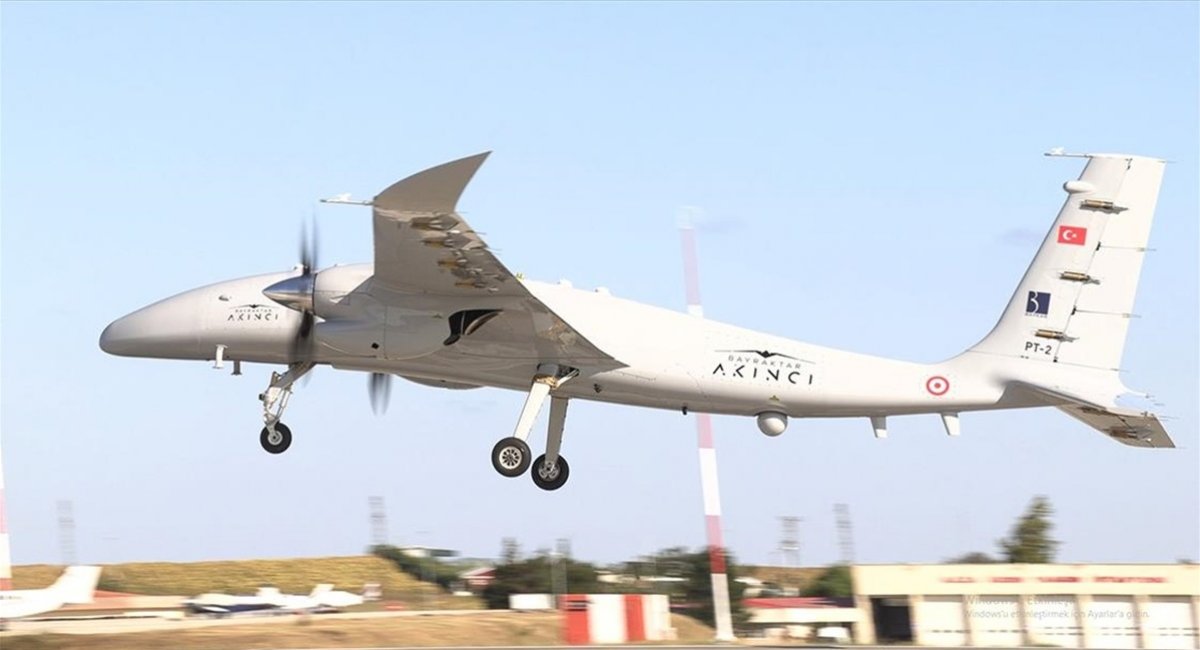 Akinci performed its initial in-flight firing tests equipped with the Ivchenko-Progress turboshaft engine AI-450T. It thus might be expected that Baykar Defence is going to use the Ukrainian engine for its production-standard Akinci drone as well.
Note also that the Akinci drone can accept turboshaft engines of 225, 450 or 750 hp.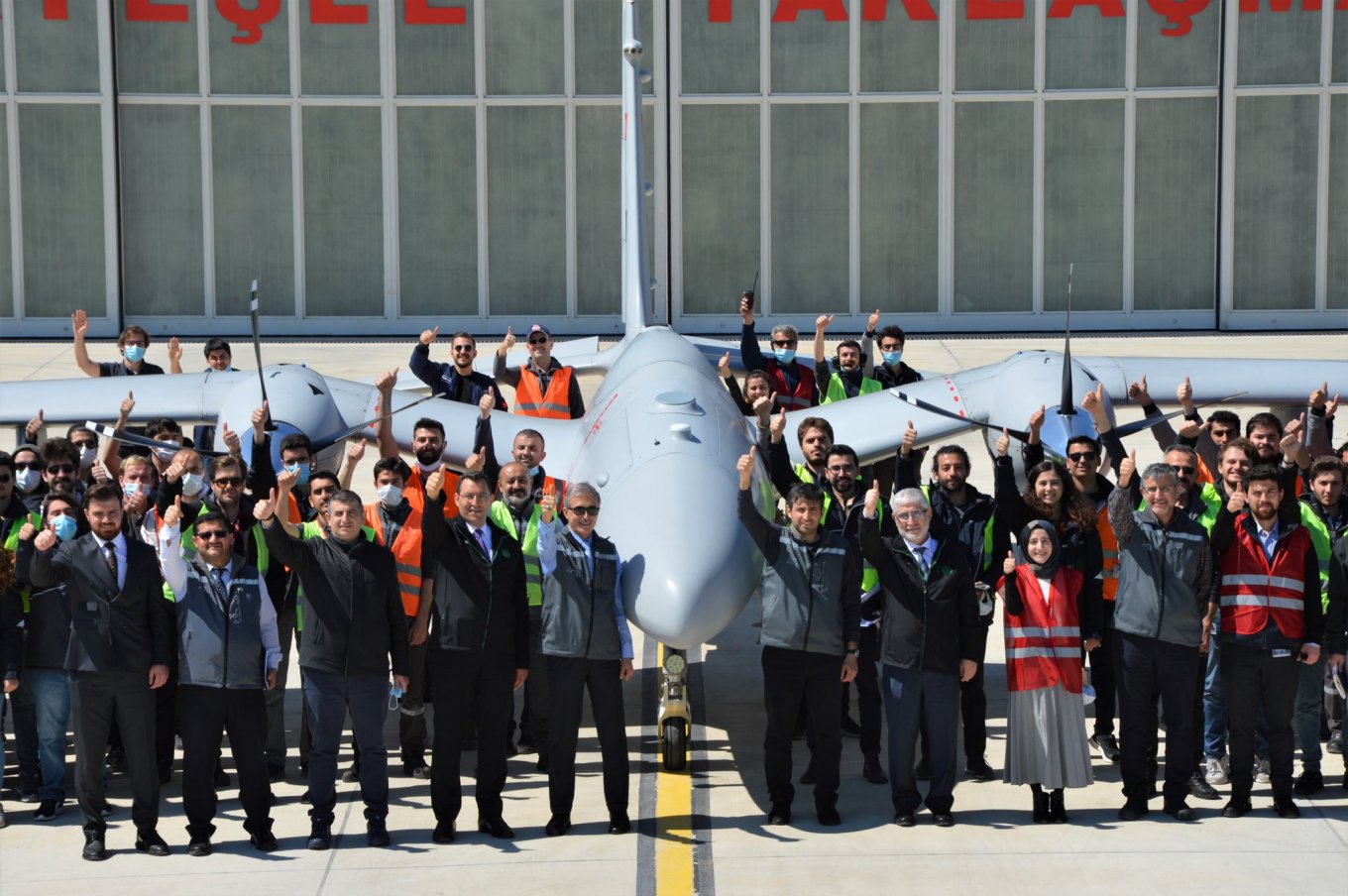 Read more: Moscow unhappy over Turkey's selling Bayraktar TB2 combat drones to Ukraine
---
---