The Ministry of Defense's budget will amount to UAH 131 billion (USD 4.85 billion) reflecting an increase of UAH 13.4 billion year-on-year.
In addition to appropriations earmarked from the national budget, the Ministry of Defense is set to receive a substantial amount of aid funding from Ukraine's major international partners, said Oleksandr Zavytnevych, Chairman of the Verkhovna Rada Committee on National Security, Defense and Intelligence.
Read more: U.S. Signs Strategic Defense Framework Agreement with Ukraine, Offers $60M Security Aid Package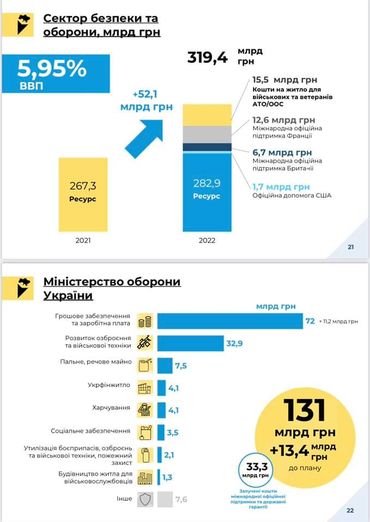 "Apart from allocations from the defense and security budget, we are going to receive international aid funding from the governments of France (USD 0.46B), UK (USD 0.25B), and US (USD 60M), he said.
The draft budget calls for an increase in funding for arms modernization programs.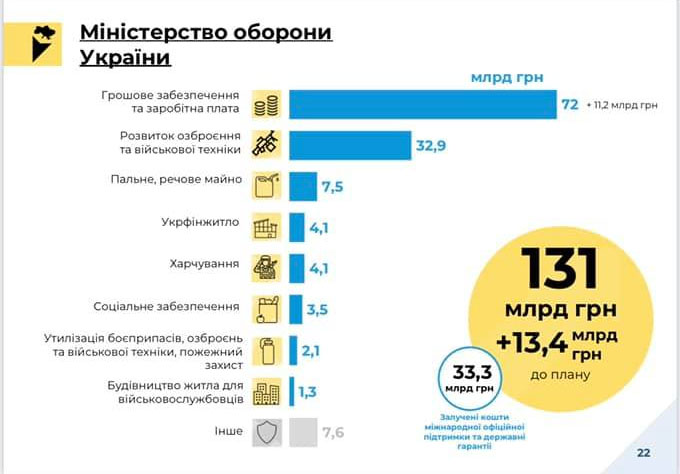 "The Ukrainian President promised that the Armed Forces would receive advanced weaponry and equipment systems, both newly produced and upgraded from legacy systems. Toward this end, UAH 32.9 billion (USD 1.22 billion) has been budgeted for arms modernization programs; this is in line with practices in NATO countries, which appropriate at least 20 percent [of their defense budgets] for these purposes," Defense Minister Andrii Taran said on September 16.
"We realize very well that combat experiences should be supplemented and complemented with advanced weaponry and equipment systems," the Minister said.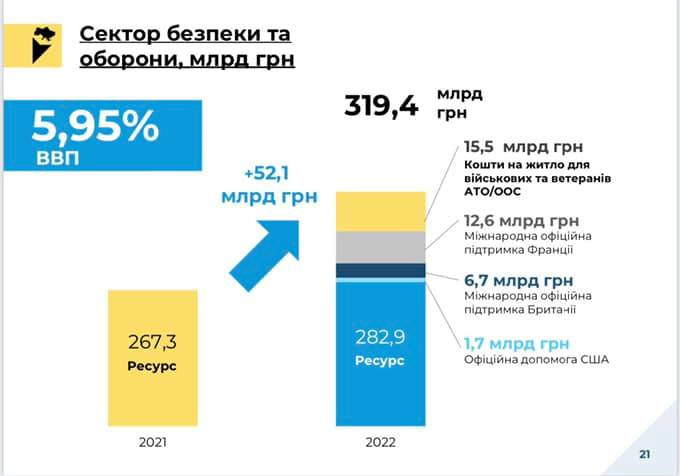 "Increasing funding for the Armed Forces' armaments modernization programs incentivizes the development and growth of the domestic defense industries, which means not just an enhanced defense capability for the country but also more jobs emerging in the defense industry," Mr Zavitnevych went on to note.
The draft budget calls for a year-on-year increase of UAH 11.2 billion in funding for military salaries, to UAH 72 billion.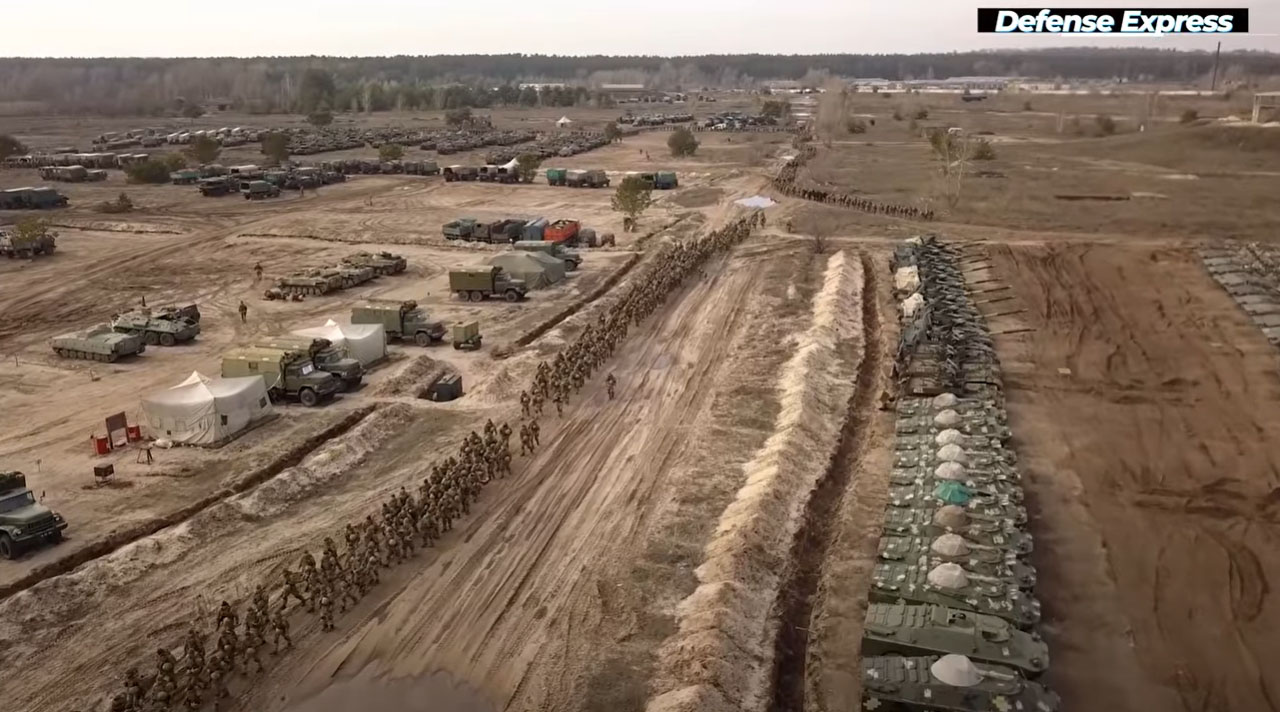 The draft budget includes appropriations for housing programs for internally displaced veterans (UAH 5.5B); fuel, military uniforms and gear (UAH 7.5B); personnel nutrition & catering services (UAH 4.1B), military social welfare programs (UAH 3.5B); disposal programs for munitions, weaponry, and military equipment; and fire safety programs (UAH 2.1B); as well as military housing construction (UAH 1.3B).
Read more: Ukraine will Appropriate $7.5B for Missile Weapons Development Programs over the Next Decade
---
---