The British Ministry of Defense has released a short video featuring Ukrainian troops undergoing training in the United Kingdom, at the Armor Center in Bovington, Dorset. Apparently, all of these soldiers returned to their homeland a long time ago, since we saw the vehicles they mastered already deployed on the frontlines.
The Bovington training ground is essentially 10,000 acres of area for training military personnel on various armored equipment, which includes an "8km all-weather driving circuit, a 75km cross-country driving circuit and extensive firing ranges capable of accommodating advanced troop fire and maneuver exercises," according to the British MoD (citation by Atlas Obscura).
Read more: Ukraine's Marines Describe Their Mastiff Armored Vehicle Experience
Ukrainian soldiers used these capabilities to master six types of armored equipment: Mastiff, Husky, Wolfhound patrol vehicles and the CVR(T) Spartan reconnaissance vehicle. Same as before, the other two are not disclosed. As a reminder, Defense Express previously reported, that Great Britain had announced transfer of 120 pieces of armored equipment to Ukraine, 80 of these are the mentioned patrol vehicles and 35 are Spartan armored carriers. Without going too much into conspiracy, the remaining five units could be similar models of armored or light mobility vehicles.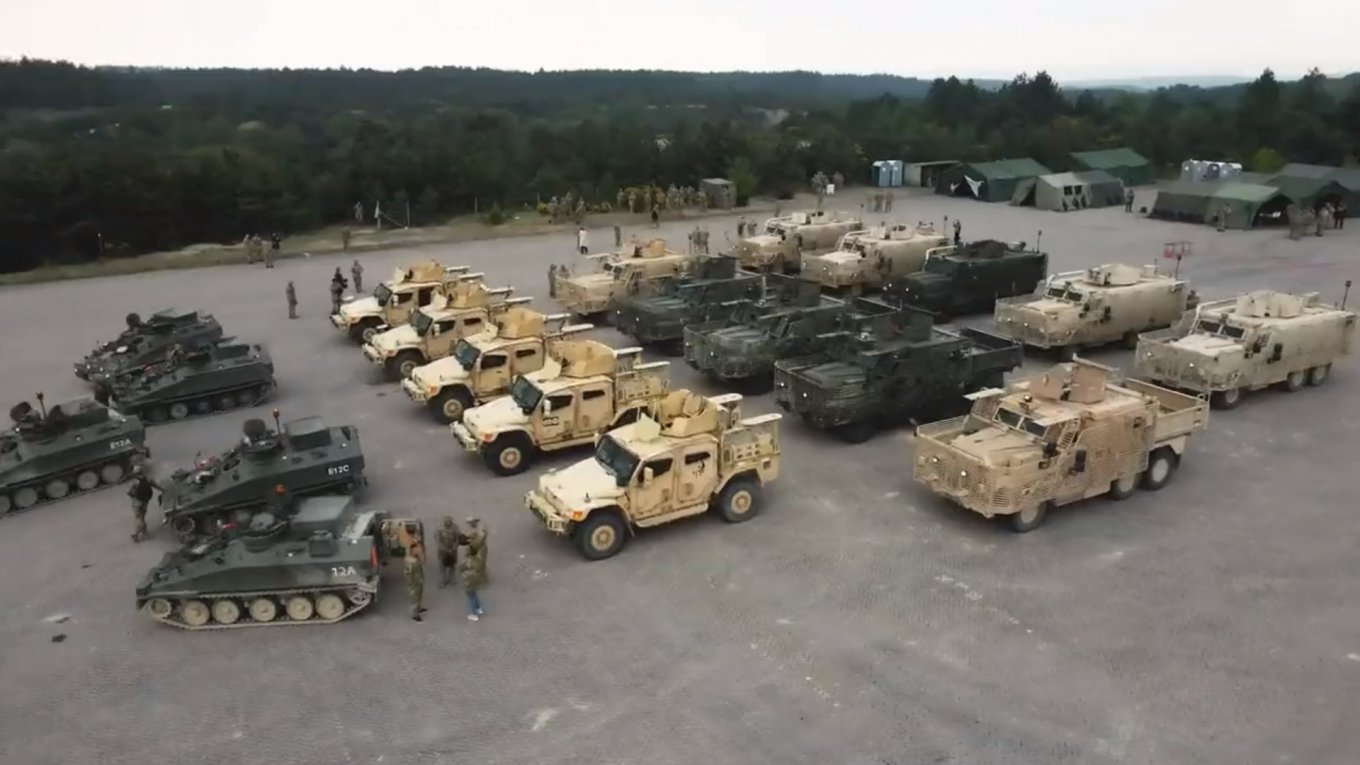 It should be noted, that all of the mentioned vehicles have already been spotted here and there in Ukraine, helping the Ukrainian Armed Forces to counter russian invasion forces. For details, check out the links in the names of each one of them.
Moreover, the Mastiffs are apparently involved in the trainings of marines in Ukraine. From the video below, published by the Strategic Communications of UAF, we can assume the drills with the use of these British vehicles are carried out somewhere in Ukraine's south. Hence, the soldiers previously participating in the UK-based exercises are now sharing the experience with their fellows, just like intended.
We witnessed the same scheme with the trainings on M777 howitzers provided to the Ukrainian artillerymen by the United States. 50 Ukrainian artillerymen returned to Ukraine as instructors to teach their comrades-in-arms to operate these artillery pieces in late April. At the same time, russian occupation forces are "going backwards in time", taking their 70-year-old MT-LB armored trucks out of storage to arm their units in Ukraine.
Read more: SMArt 155 in Action: Use of High-Precision Munitions to Eliminate russians is Geting Large-Scale (Video)
---
---