The Ministry of Defense of Ukraine said this in a Facebook post, Ukrinform reports.
"Our defenders are already mastering the use of Wolfhounds - British armored tactical support vehicles. [...] The armored vehicles came to Ukraine from Britain as part of a defensive aid package for our country, including the army. We are grateful to British friends for their support!" the post reads.
Read more: British Anti-Tank Missiles Delivered to Ukraine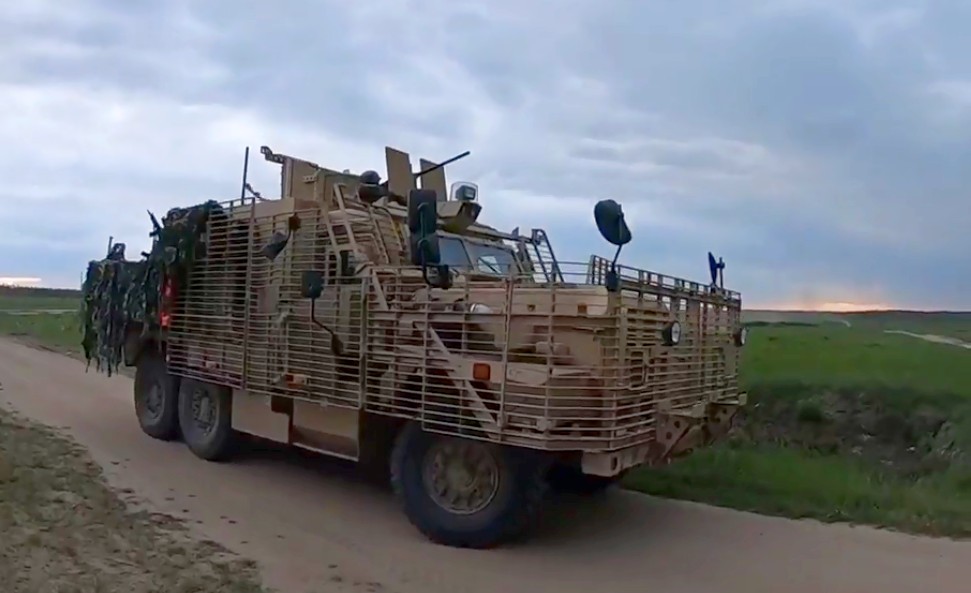 The Wolfhounds transferred to Ukraine are equipped with 12.7mm Browning M2 large-caliber machine guns.
Wolfhound (Heavy Tactical Support Vehicle) is a heavy tactical support vehicle based on the same Cougar platform as the Mastiff PPV, Badger ILAV, Ridgback PPV, Timberwolf, and other modifications in armies around the world. The platform for Wolfhound is manufactured by the American Force Protection Inc, and the British NP Aerospace installs armor and electronics on the car. Wolfhound also fought in Afghanistan, and in total Her Majesty's Armed Forces ordered 130 such vehicles for use as cannon tractors and logistics machines. Just right to pull 105mm L118 howitzers.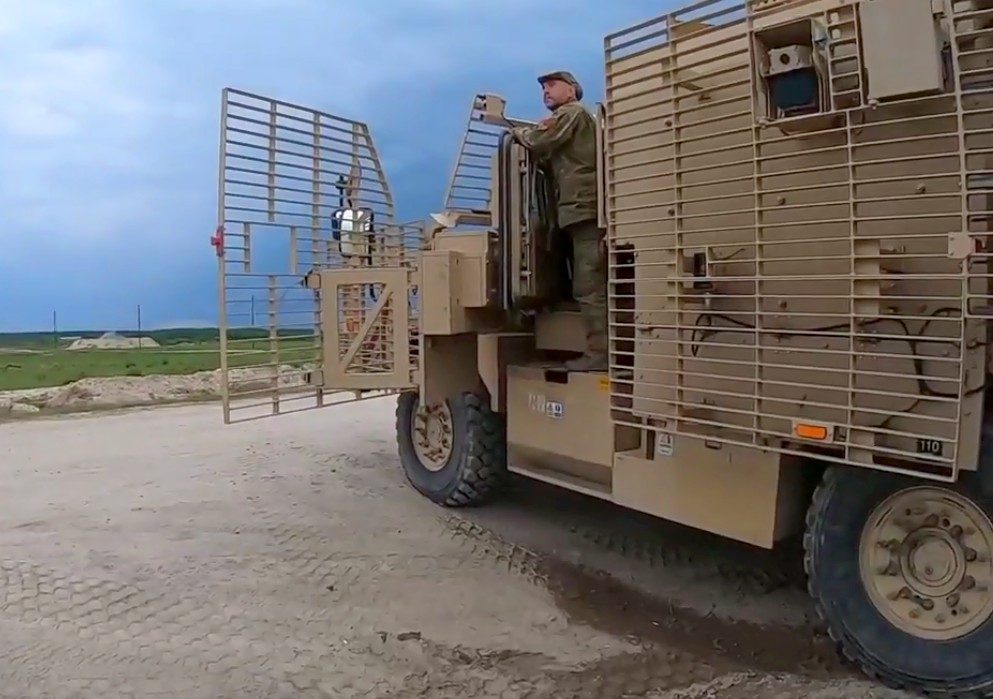 The armored vehicle can carry eight soldiers and two crew members.
Specifications
Weight – 17.2 tons
Length – 7.08 m
Width – 2.74 m
Height – 2.64 m
Crew – 2 + 10
Armor – comprehensive protection .50 cal, MRAP from explosives weighing up to 15 kg
Weapons – machine gun caliber 7.62 mm or 12.7 mm, or automatic grenade launcher caliber 40 mm
Engine – Caterpillar C-7
Power – 330 hp (243 kW)
Suspension – 6 × 6
Ground clearance – 410 mm
Operating range – 966 km
Speed - 90 km/ h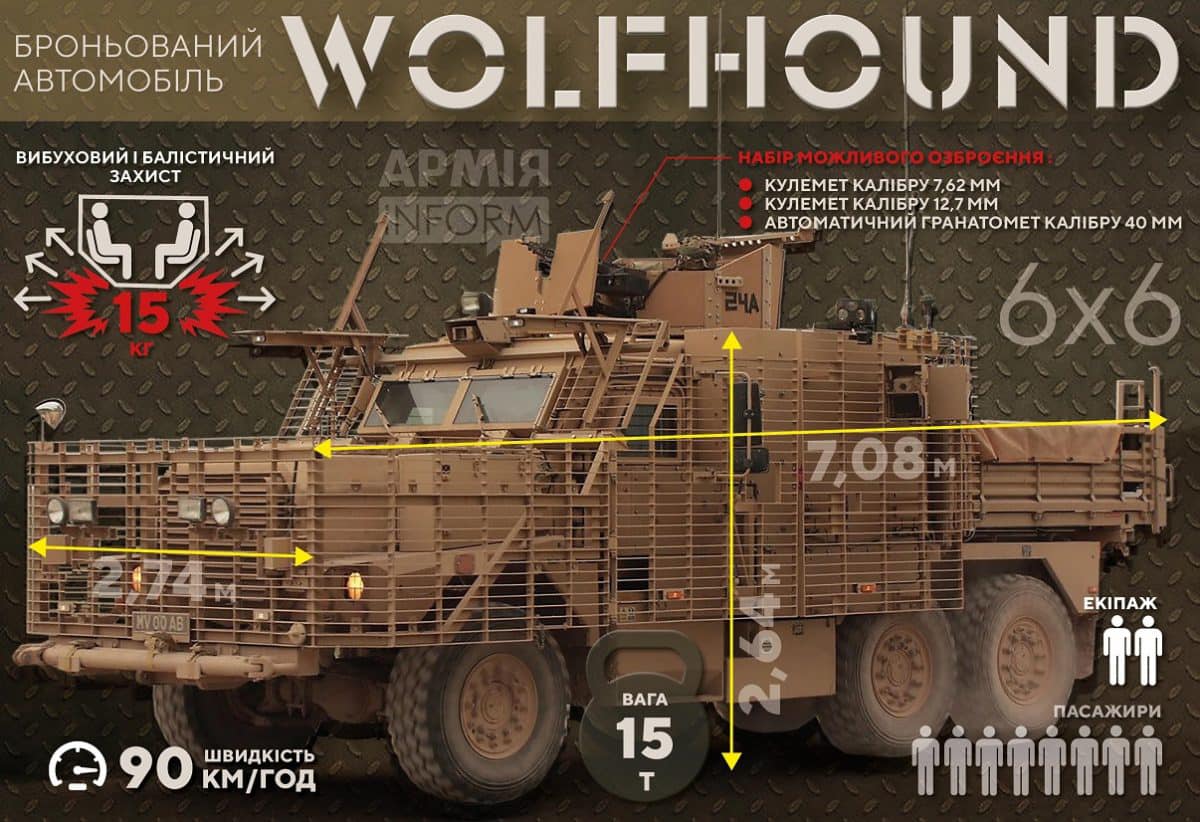 Back in April 2022, the Prime Minister of the United Kingdom Boris Johnson promised to send to Ukraine about 80 armored vehicles.
Read more: UK Will Provide a New Package of Military Support for Ukraine
---
---