FlightGlobal, in its latest World Air Forces Report, has released data on the types and numbers of aircraft currently in service with world militaries.
A recorded total of 53,271 active aircraft represents a net reduction of 292 since last year's snapshot of the global fleet, reflecting an overall contraction of 0.6 percent.
Read more: Ukraine to Boost its Defense and Security Spending to Record High 5.95 Percent of GDP for 2022
The report contains data on the active combat aircraft fleet used by Ukraine's Air Force, Army Aviation and Marine Aviation components of the armed forces.
In the combat aircraft category, the Ukrainian military has in its active fleet 43x Mikoyan MiG-29s, 26x Sukhoi Su-27s, 12x Su-24s and 17x Su-25s, according to the World Air Forces Report 2022.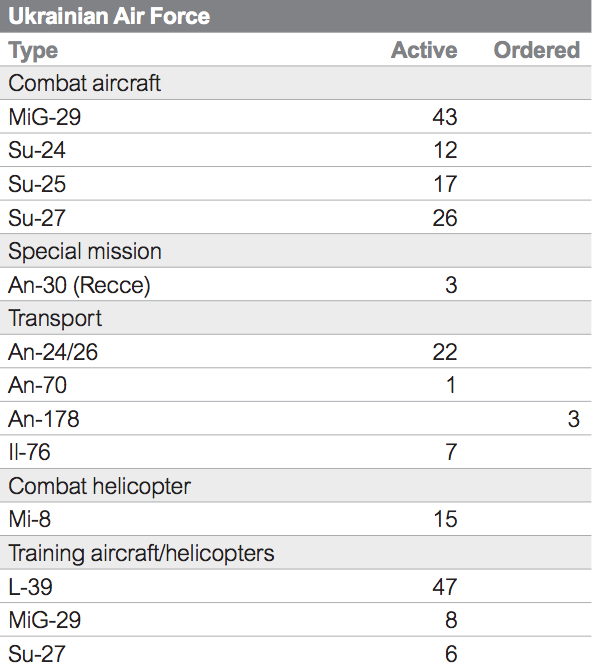 Read more: Ukrainian Military Showcasing its New, Soon-to-be-Fielded Weapons Systems at an Open Air Display in Kyiv
---
---