Defense Express singled out three of the most promising weapons systems which are already fielded or slated soon to be fielded with the Ukrainian Armed Forces.
The following video shows (1) the BMP-1TS, a Ukrainian upgrade to the Soviet-era BMP-1 armored infantry fighting vehicle featuring the Ukrainian-developed remote weapon station (RWS) Spys/Spear; (2) the ground-based beyond-line-of-sight (BLOS) search-and-track radar Mineral-U for use with Ukraine's new Neptune ASCM system; and (3) the Rokach, which is a Ukrainian upgrade to the Soviet-developed ZSU-23-4 Shilka armored self-propelled surface-to-air missile system.
Read more: Neptun anti-ship missile system: key details of the newest Ukrainian armament
BMP-1TS
The Spys began to be developed by the Ukrainian NVK Techimpex company in 2018 as part of an upgrade package for the BMP-1 armored infantry fighting vehicle. The Spys RWS is a fully domestic product, which was developed as a collaboration between multiple Ukrainian companies.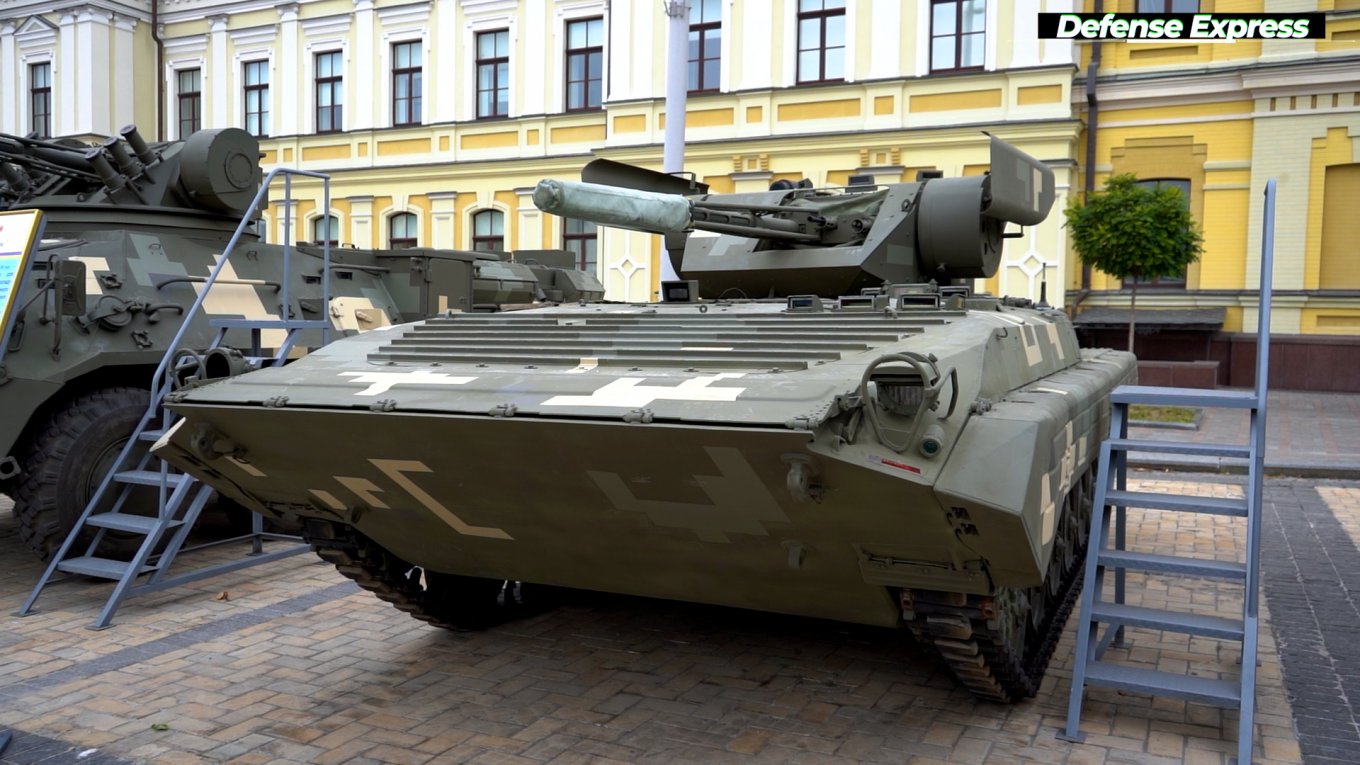 The station comprises a new Digital Technologies-developed fire control system dubbed as "Synthesis", which features an all-new weapon stabilizer, weapon control suite and EO module.
Serhiy Semeniuk, deputy NVK Techimpex CEO comments: "The Synthesis has the capability to lock on and track targets automatically. With the new weapon stabilizer, we have been able to achieve a high efficiency level of firing missions, both on the move and when fording water. The system won the highest grade for performing live firing tests conducted as part of qualifying departmental trials program, including an on-the-move firing with antitank guided munitions. After having succeeded through these qualification trials, the BMP-1TS was approved for induction into Ukrainian armed services and a contract for 10+ of low-rate initial production vehicles is under signature right now. Further, the Spys RWS has been cleared for fielding also on BTR-70/80 APCs and MTLB [auxiliary armored tracked vehicle] platforms".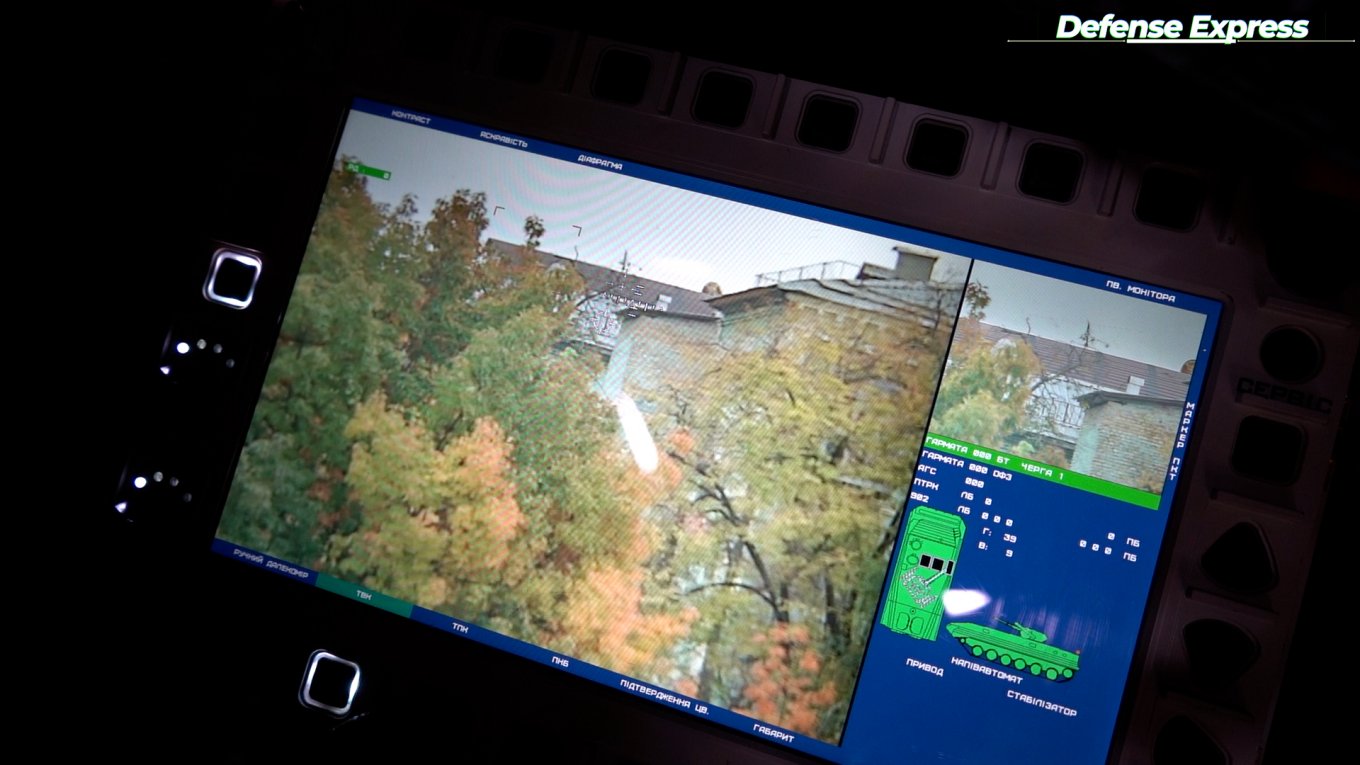 The Spys RWS armaments fit includes a ZTM-1 30-mm automatic cannon, an automatic grenade launcher, a ranging grenade launcher, and DKB Luch's Barrier ATG missile launcher.
The Spys has been qualified as a candidate to become the Ukrainian Armed Forces' common armored fighting vehicle RWS.
The army's RWS fleet is currently comprised of a diversified mix of systems, including the Storm/Shturm on the BTR-3 AFV and Parus on the BTR-4, in addition to a dozen similar capability systems developed by domestic industries over the past several years.
Mineral-U
A multi-purpose, ground-based BLOS radar, the Mineral-U is meant to provide guidance to missile systems, including the RK-360MTs Neptune ASCM.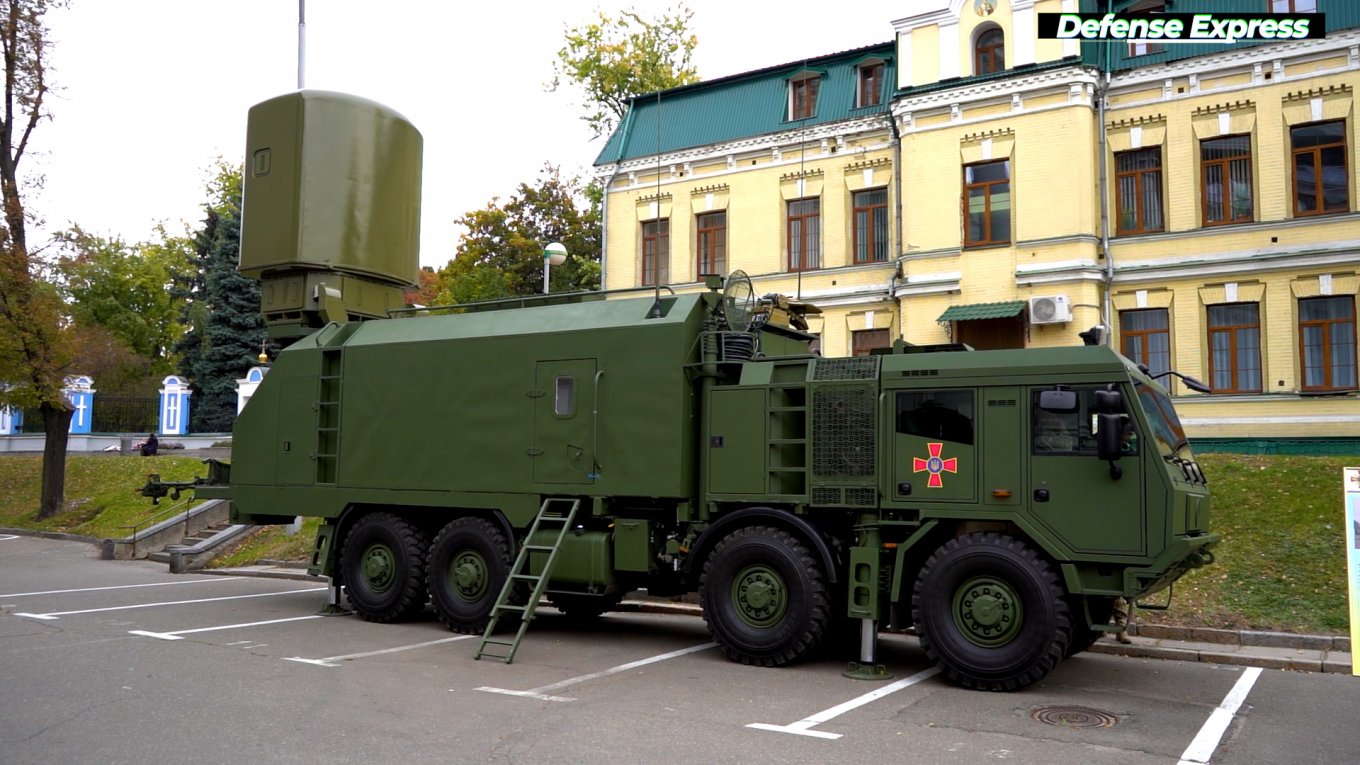 Developed by DP NDI Kvant-Radiolocation in a collaboration with UkrInnMash Corporation, Kharkiv, the Mineral-U is distinguished by its ability to operate in passive or active modes depending on mission specifics.
Operating in an active mode, it can detect destroyer-sized ship targets at distances from 35 kilometers to 250 kilometers and, when in a passive mode, it is able to sense emissions from radars and other active emitting systems on target ships from up to 450 kilometers away while itself remaining silent to enemy radars.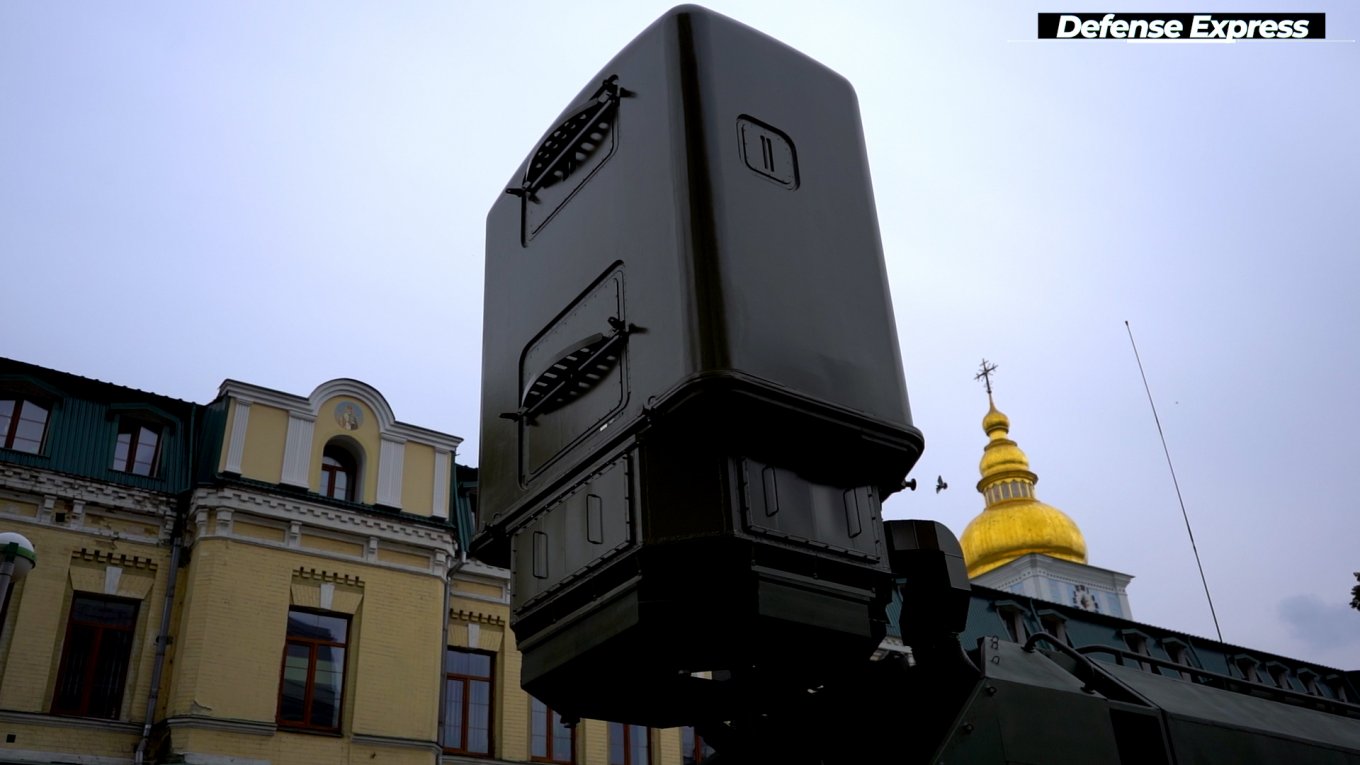 "The Mineral-U identifies the type of the target ship detected based on the data obtained, then transmits targeting data to the Neptune command-and-control post vehicle," Ukrainian Armed Forces 1st lieutenant, Vadym Shkrebiy has explained.
The Neptune ASCM system can obtain targeting data from the Mineral-U in addition to a multiplicity of other sensors, including the Turkish-supplied Bayraktar TB-2 armed drones that the Ukrainian Navy had received earlier this year; the Melchior ELINT/SIGINT systems (coastal and sea-based), space-based ISR sensors etc.
Rokach
Developed by DP Arsenal, Kyiv, the Rokach-MA1 is a Ukrainian upgrade to the renowned, Soviet-era ZSU-23-4 armored self-propelled air defense missile system nicknamed "Shilka", from which the upgrade only retains the chassis and 23-mm automatic cannons.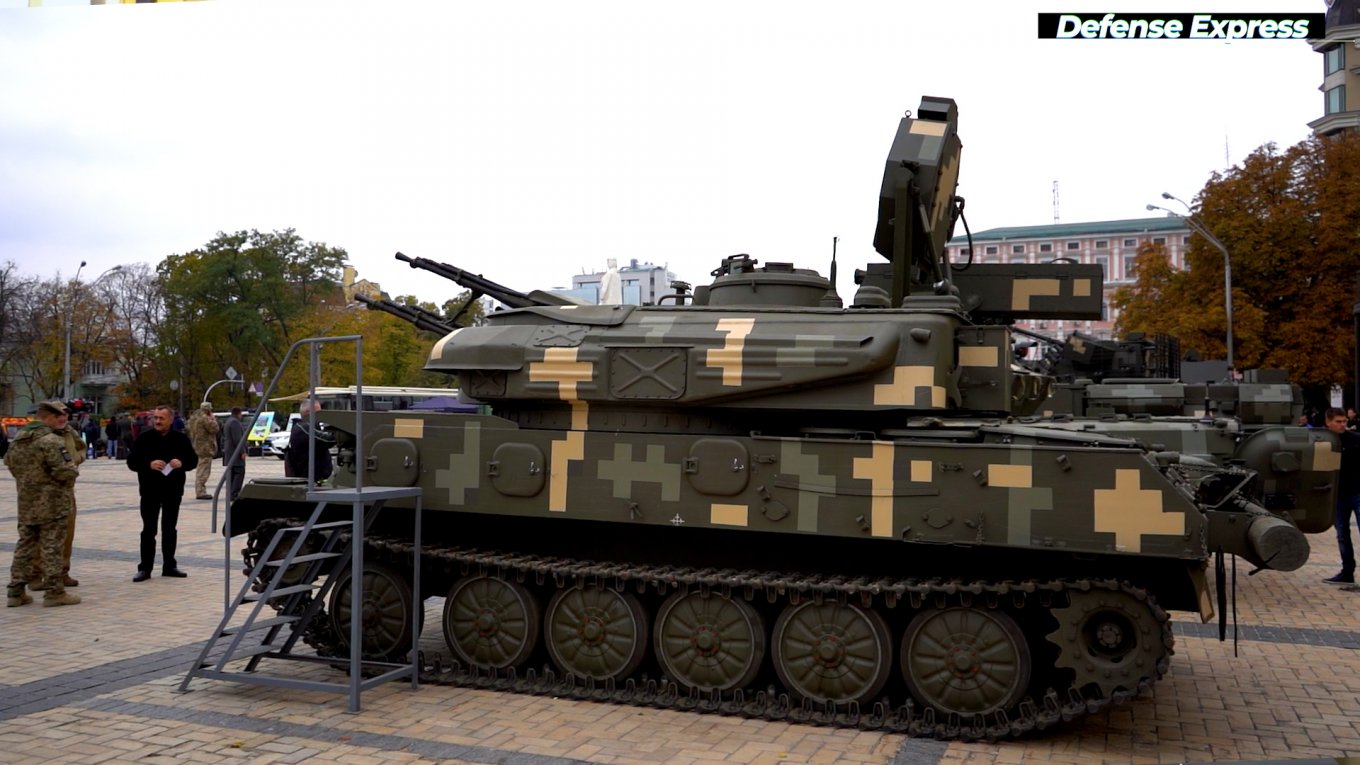 A fully digitalized system, the Rokach features a new multi-purpose digital APAR radar that gives guidance to surface-to-air missiles on the vehicle.
The ZSU-23-4MA1 has already succeeded through qualifying departmental trails and is now ready to begin to be fielded to Ukrainian forces next year.
The APAR radar in the system can detect 0.1 sq m RCS targets like cruise missiles or small form-factor drones and is also capable of detecting moving targets on the ground," Armed Forces Major, Denis Fediukin has said.
With its fully digitalized architecture, the Rokach can be interfaced into automated command and control networks, which makes it a modern air defense capability despite being an upgrade from a 1960s generation technology, the Shilka.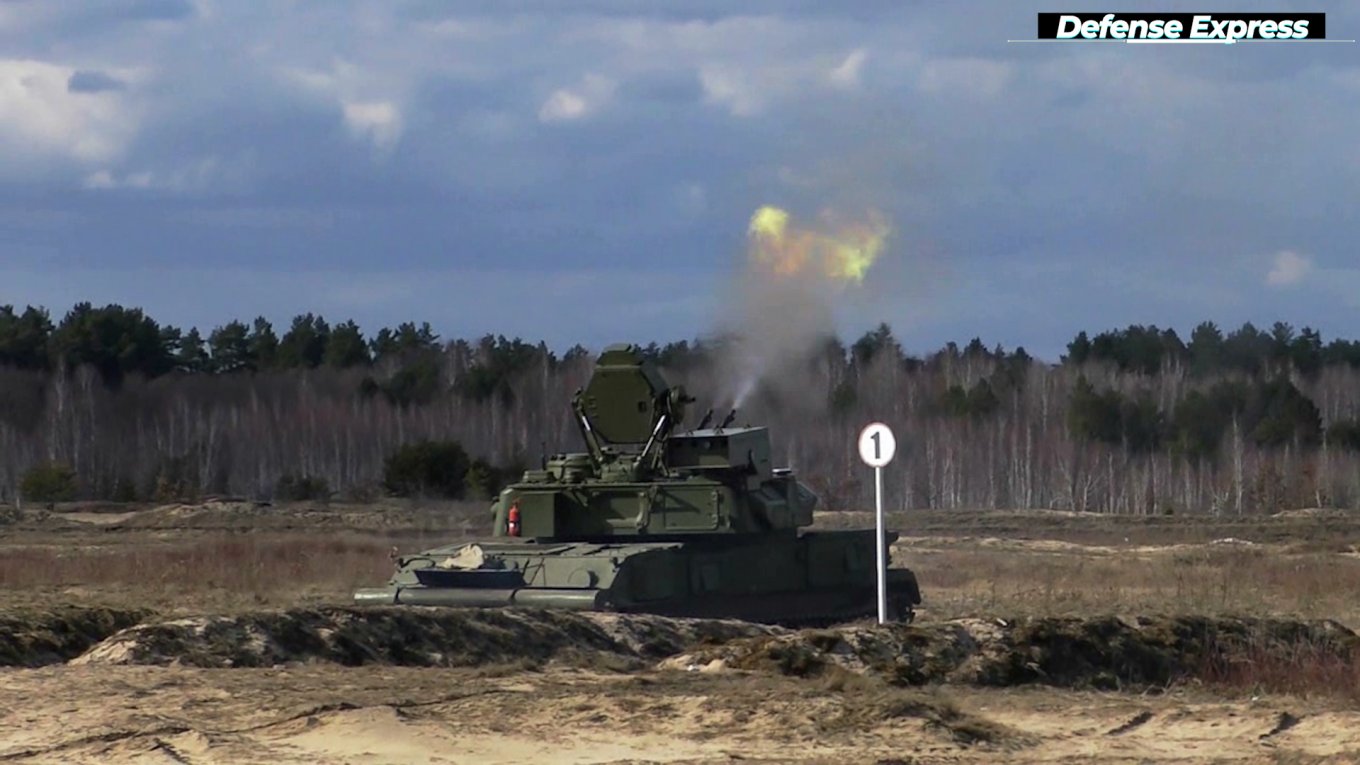 Just for the record, Poland has developed its own upgrade to the Shilka, dubbed MP Biała, which is considered along with other domestic technologies to become the core of the country's air defense capability.
Read more: Arms & Security 2021 Expo: First Time Showcase of Oncilla APC Variant being Procured for Ukrainian Military Services
---
---