The 15th Boryspil Transport Aircraft Brigade in early May added to its fleet a Mi-8MSB-V helicopter, an upgraded version of the Mi-8T.
The multi-purpose helicopter underwent a comprehensive overhaul and modernization at Motor Sich, which is member of the Ukrainian League of Defense Industries.
Read more: Ukraine's Navy Begins Receiving Mi-2MSB Choppers
The Mi-8MSB-V upgrade features, among other improvements, new Series 4E TV3-117VMA-SBM1V engines, a current-gen navigation/communication suite, a GPS-based mapping and planning system, and a new weapon control system.
"The machine will be ready to perform its designated tasks and to be put on combat duty soon after undergoing routine preparatory works," the 15th BTAB said in a media statement.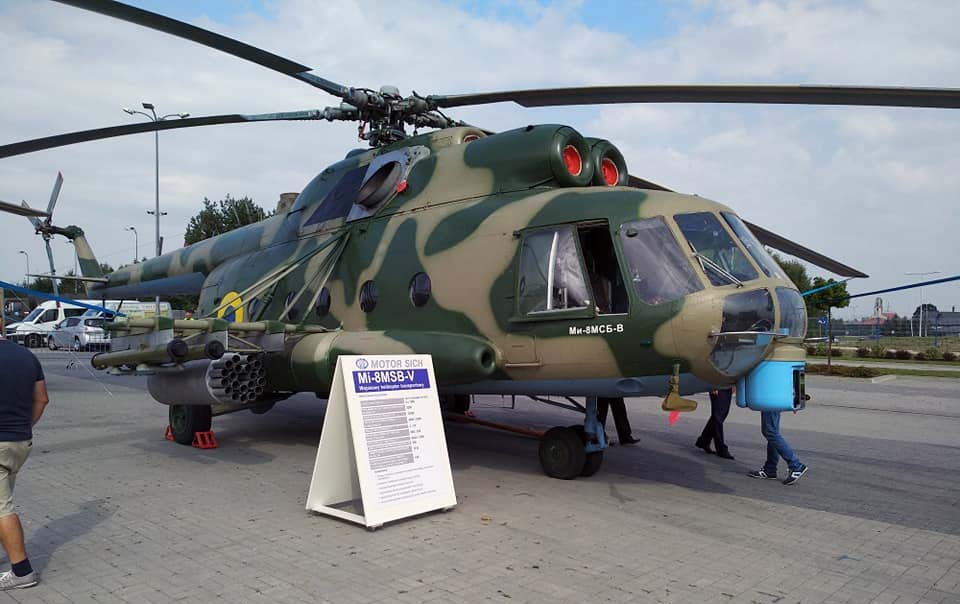 DE memo: The troop carrier helicopter Mi-8MSB-V has been in production at Motor-Sich since 2014. Compared to the Mi-8T original, the upgrade provides significant benefits, especially in terms of fuel consumption reduced by 20-30 per cent depending on mission specifics, an extended flying range, service life of the power plant increased by 30% and improved efficiency of the aircraft.
Motor-Sich has sold about one hundred of its upgraded helicopters Mi-2MSB and Mi-8MSB, including 23 Mi-8MSBs and 10 Mi-2MSBs sold to Ukraine's Armed Forces as at 2018.
Motor Sich is continuing upgrades to the Mi-8MSB-V. In particular, the company has been testing a new glass cockpit, and the possibility is being investigated of using this helicopter for air-to-ground attack role, specifically by equipping it with unguided aircraft rockets of different types and with precision-guided missiles produced by DKKB Luch.
Read more: DKKB Luch to Unveil its Stugna-P ATGM Upgrade in 2021
---
---