The newest russian T-90M tank tried to be fast but the Ukrainian artillery proved to be faster
Russian troops have lost their T-90M Proryv modern tank again. The vehicle was destroyed by the soldiers of the Volyn Territorial Defense Brigade and the National Guard in the Luhansk region, Ukraine. The hostile main battle tank, which had been firing at Ukrainian military positions, was detected by aerial reconnaissance.
The U.S. to provide $300 million defense assistance package to Ukraine, including the Hydra-70 rockets
On May 2, 2023,the United States is expected to announce another package of defense assistance for the Armed Forces of Ukraine worth $300 million. The package will be provided under the Presidential Drawdown Authority. The weapons are transferred directly from reserves, according to Reuters.
Read more: Chronicle of the russian federation Crimes in Ukraine (May 2023)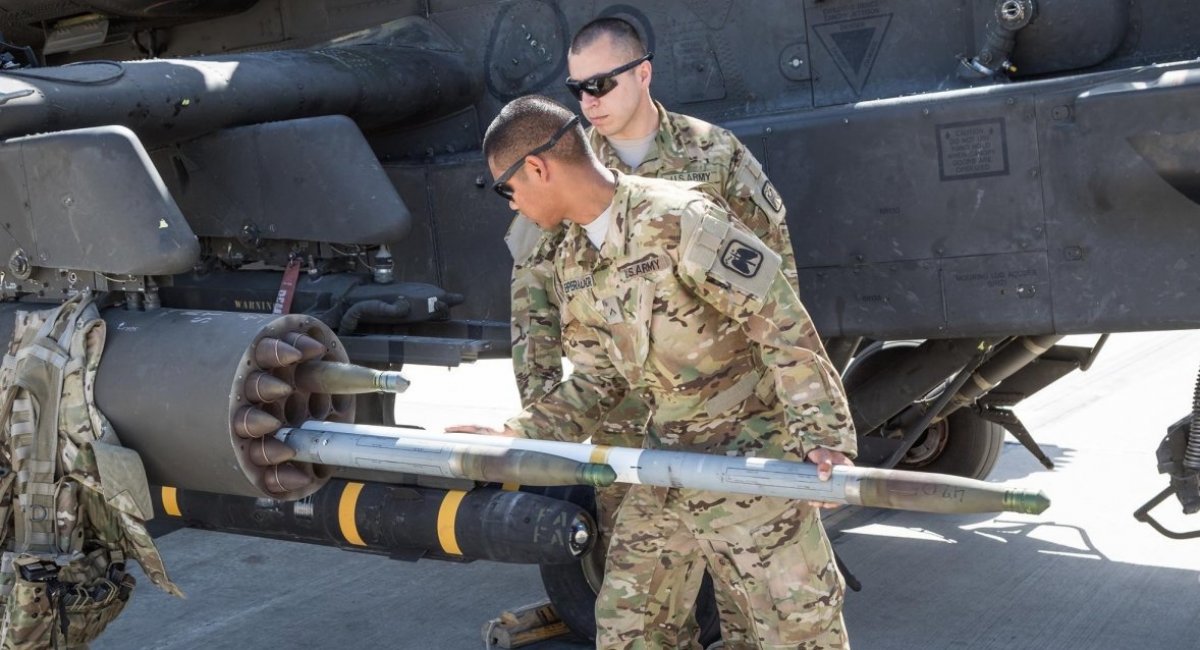 For the first time, the U.S. is sending the Hydra-70 short-range air-launched unguided rockets. These rockets can "could help Ukraine weaken russian ground positions and provide advancing Ukrainian Ground Forces with air support as Kyiv plans a spring offensive".
Russians installed artillery control system on the Rakushka APC
Russian media claim that at the end of 2023, the airborne troops of the russian Army should receive the first serial Zavet-D artillery control systems on the chassis of the BTR-MDM Rakushka tracked armored personnel carrier.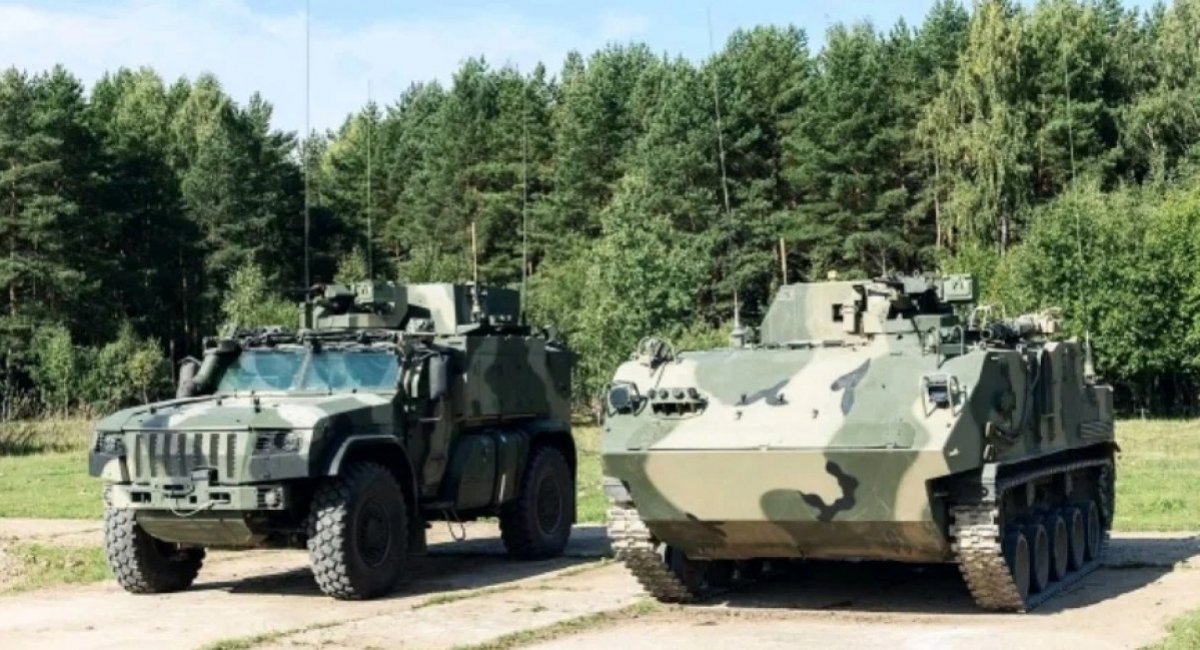 The Armed Forces of Ukraine received Croatian RAK-SA-12 MLRS
The State Border Guard Service of Ukraine has published a report dedicated to its professional holiday on April 30. The report includes photos of the President of Ukraine with border guards and Croatian RAK-SA-12 128mm rocket launchers. This is the first time these artillery systems were spotted in Ukraine.
Russia transfers the T-54 and T-55 MBTs to Ukraine, the tanks have been already spotted in the south
The photos appeared on the network showing the transportation of the T-54 and T-55 MBTs somewhere in Berdyansk region.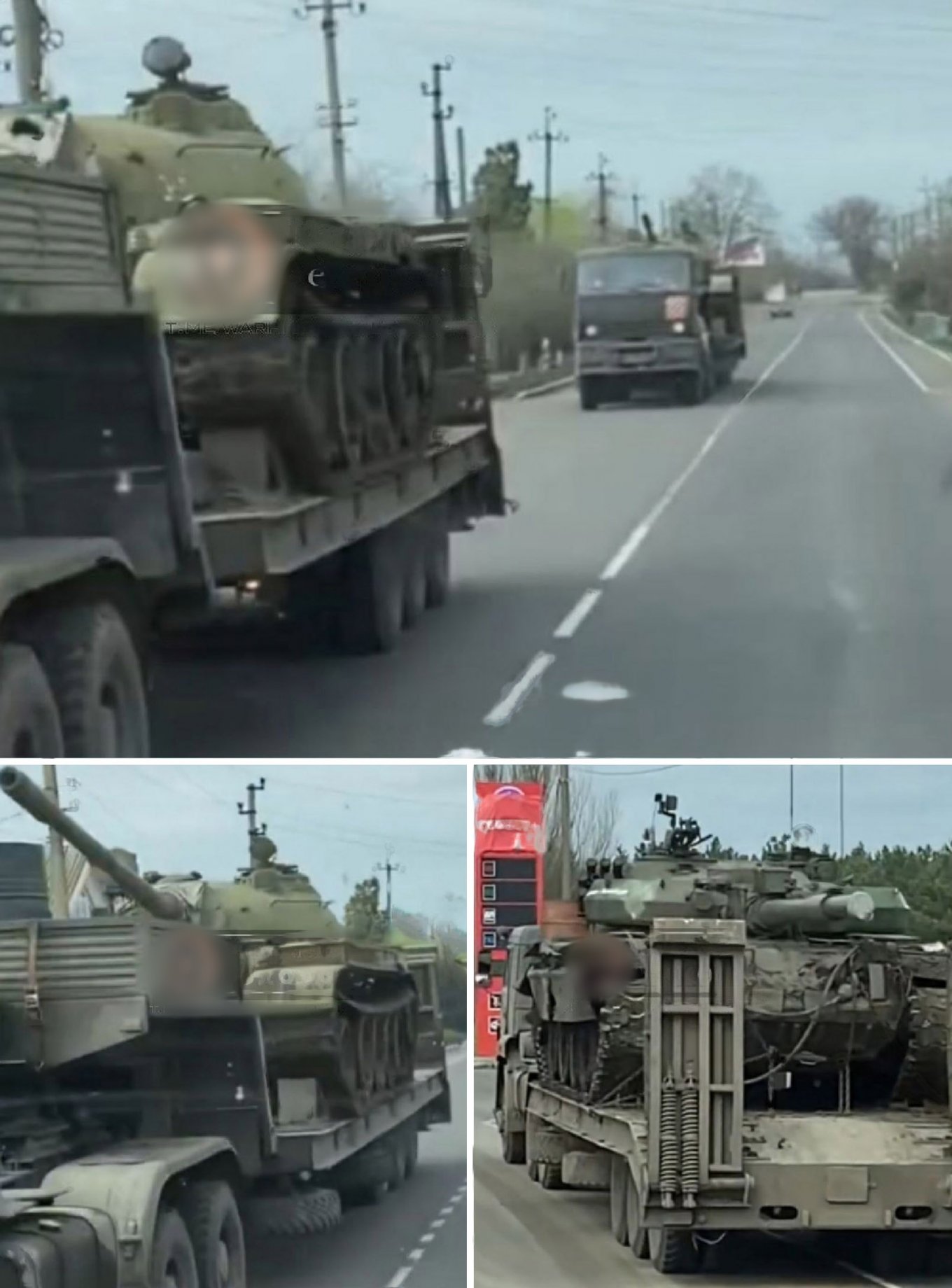 However, Defense Express notes that it is still not possible to confirm or deny the claims about the area.
Read more: Chronicle of the russian federation Crimes in Ukraine (April 2023)
---
---