Brief facts:
The first stage of evacuation mission from Azovstal in Mariupol finished successfully – women, children, elderly people rescued
Russians dropped a bomb on a school with 90 civilians in Bilohorivka, Luhansk region.
Russian air strike on Odesa: six missiles; airfield runway, residential areas and infrastructure damaged, no casualties.
US officials: Biden to sign new $100 million weapons package for Ukraine.
Last 20 Bushmaster PMV gifted to Ukraine. A number of M777 howitzers in Australia, en route to Ukraine.
Side note: news are marked in accordance with the Kyiv time zone: Eastern European Time (EET), GMT/UTC+2
Read more: The 72nd Day of the War: Russian Casualties in Ukraine
Latest news
Thank you for your attention! This feed is closed. But Defense Express has already started a new one: Day 74th of War Between Ukraine and Russian Federation (Live Updates)
01:12 Germany might need to give half of their reserved Leopard 2 tanks to help Ukraine
Defense Express analyzed the actual capabilities of Germany in provision of military aid to Ukraine via "ringtausch" program – sort of an analog to the US Lend-Lease program. It works in the following way: Slovakia gives its T-72 tanks to Ukraine and receives "compensative" Leopard 2 tanks from Bundeswehr. But will it really work out?
Find the answer here: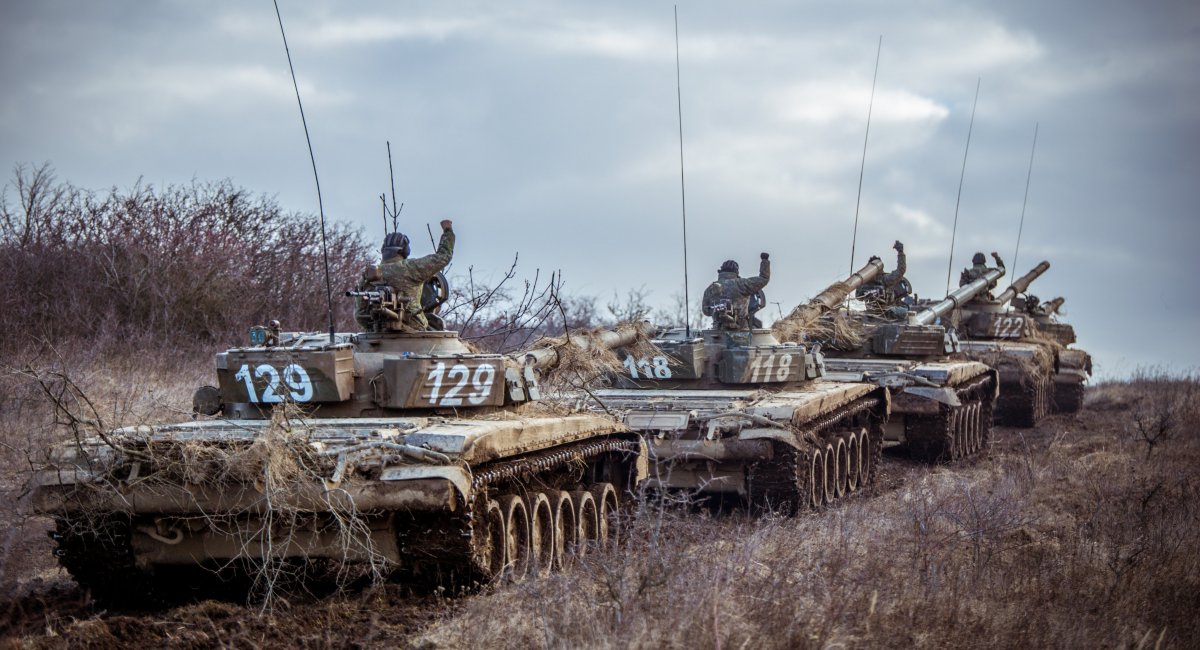 23:54 More than 300 civilians were evacuated from Azovstal today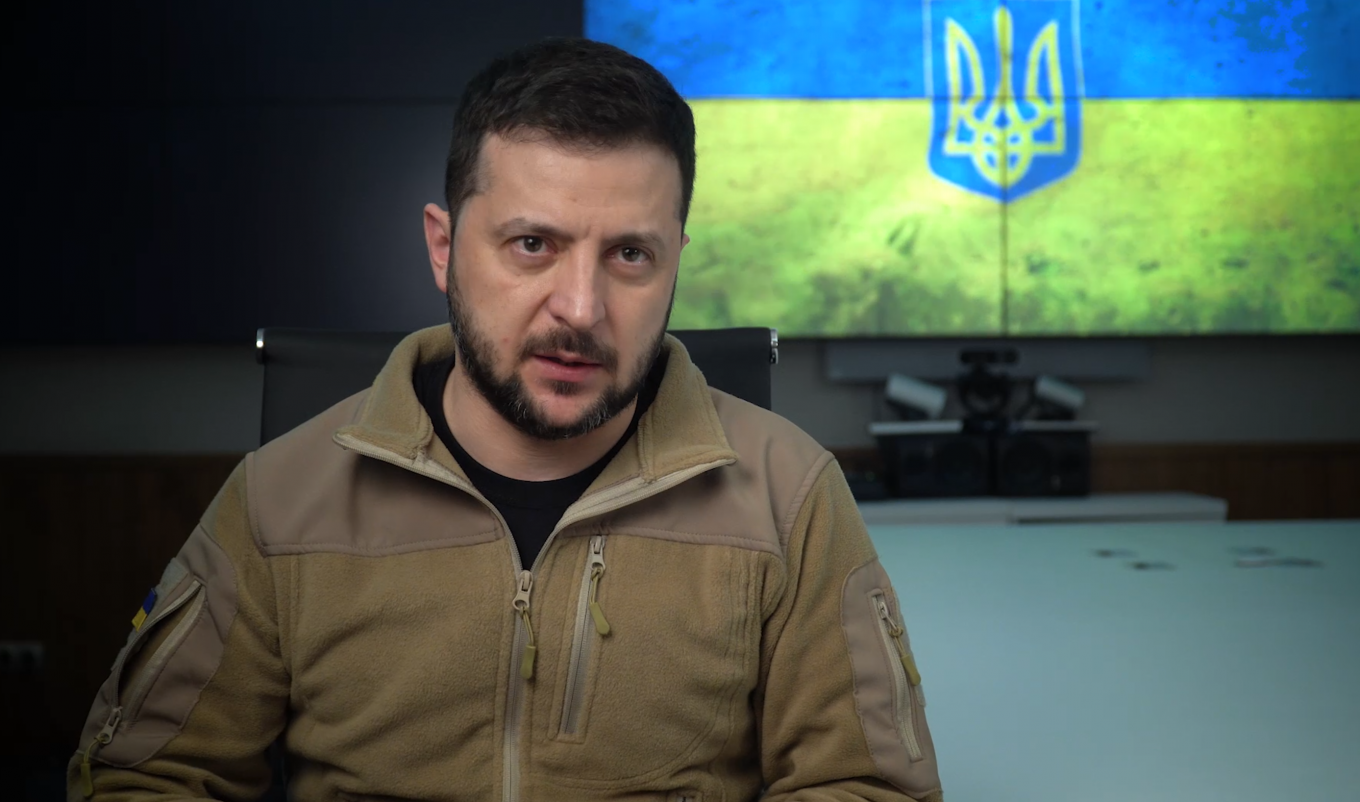 President of Ukraine Volodymyr Zelensky said in his daily speech Saturday, that on May 7 over 300 civilian people were evacuated from the besieged Azovstal steel plant in Mariupol. This concludes the first stage of the evacuation operation, Suspilne news media reports.
"More than 300 people were saved - women and children. Virtually, we evacuated civilians from Azovstal. And we are now preparing the second stage of the evacuation mission – the wounded and medics. Of course, if everyone fulfills the agreements. Of course, if there are no lies. Of course, we are also working to evacuate our military. All heroes who defend Mariupol." the President said.
Correction: the translation was corrected to match the one provided by the Presidential Office
Earlier today Deputy Prime minister Iryna Vereshchuk reported that the evacuation of all children, women and people of senior age had been completed successfully, which was the first stage of the rescue operation.
Ukrainian internal minister Denys Monastyrsky said there are still civilians and about 2,000 Ukrainian soldiers left on the territory of Azovstal.
23:33 Russia transfers troops from Syria to Ukraine
It was stated by the adviser to the presidential office Mykhailo Podoliak. On his Twitter, referring to Israeli media, he said russia is withdrawing forces from Syria by handing over ISIS military bases:
"Moscow surrenders its position or throws a few (trifling) firewood into the pit of war in Ukraine. Everything is according to the plan, right?"
23:17 Ukrainian military have repelled 16 russian attacks in the eastern region
Joint Forces Task Force and the operational-tactical task force "East" defending Ukraine in the Eastern Operational Zone have released daily reports on russian casualties over May 7. The invaders lost a Mi-28N attack helicopter, dozens of various armored equipment and numerous UAVs.
More details: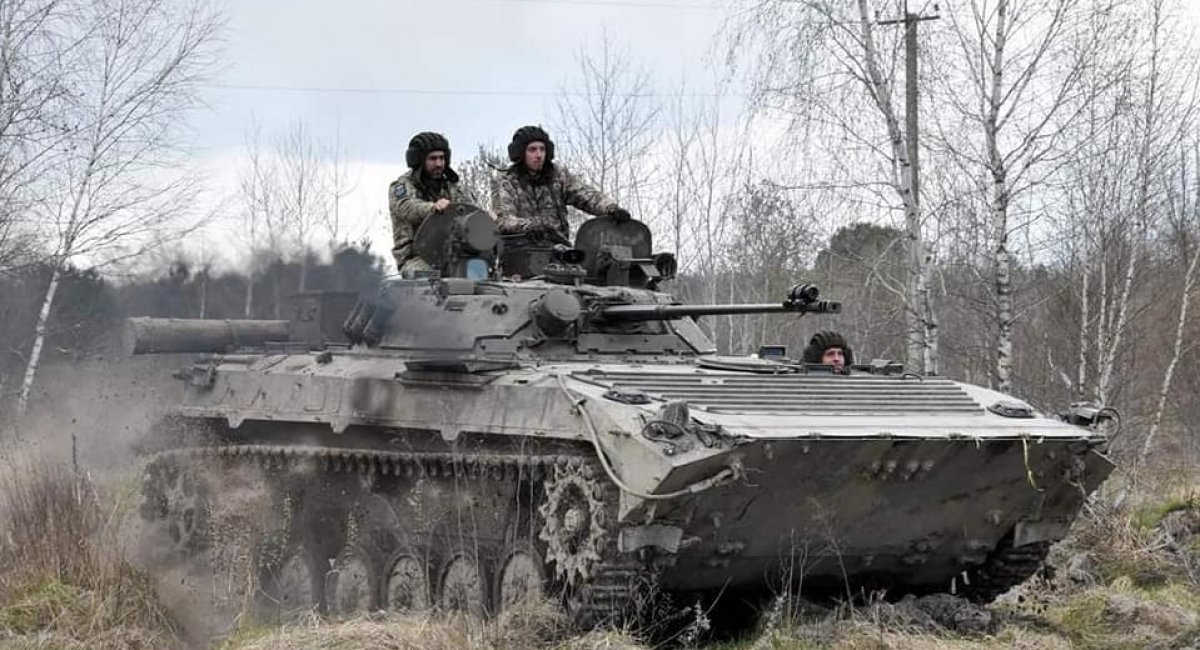 22:21 Russians dropped a bomb on a school with civilians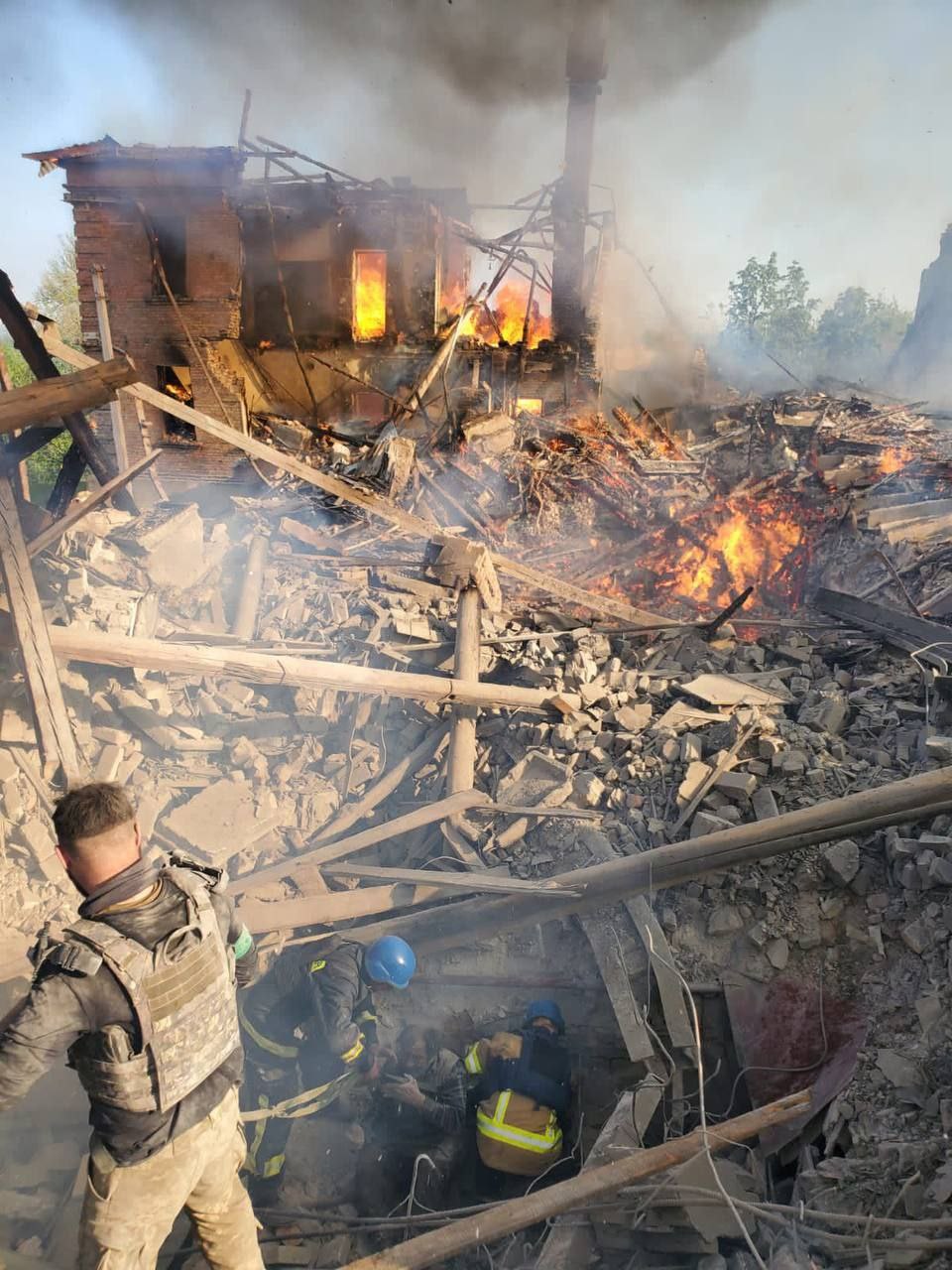 The village of Bilohorivka has been a hot spot for the last week, said Serhii Haidai, Head of the Luhansk region administration. Russians attempt to break through the defenses in this area and the intense fighting continues. On Saturday, May 7, the invaders dropped a bomb on a local school.
Civilians who hadn't managed to evacuate from the village were hiding in a basement there. There were about 90 people there at the moment. About 30 people have already been rescued from under the rubble. The rescue operation is ongoing.
22:14 Update on the russian air strike on Odesa – no casualties
International Airport "Odesa" and one of the districts were hit with missiles, Head of the Odesa region administration Maksym Marchenko reports. Airfield runway of the airport and an infrastructure object were damaged. There are no casualties.
21:48 Russian command offers short-term contracts on fighting in Ukraine
Citizens of the russian federation who volunteer to participate in the military activities in Ukraine are offered short-term contracts. These propose a three-month term of service, Operational Command "West" of Ukrainian Armed Forces reports.
"And it's not strange since a russian soldier won't live for more than three months [in that case]. So why pay more?" the Command's press center wonders.
21:21 Ukrainian military won't let "Kherson People's Republic" happen
The plans on russia's alleged plans to create another proxy "republic" won't come true, presidential adviser and peace talks delegation member Mykhailo Podoliak assured, Ukrainian TV channel TSN reports.
"There will be no 'KhPR'. [The Kherson region] will be liberated entirely and with maximum severity, if that is needed from the perspective of, let's say, russian servicemen casualties. In other words, there will be as many russian military killed as necessary for the Kherson region to forget the words 'russian occupation' forever," Mykhailo Podoliak told Radio New Voice of Ukraine in an interview.
The official stated, that Ukrainian defenders will use all means possible to liberate the Ukrainian territory if russian authorities decide to make an attempt to create another pseudo-republic in the occupied regions. He also noted that such a decision will be considered a criminal crime by Ukraine and the whole world.
20:29 Ukrainian paratroopers don't need rocket launchers to blow up russian tanks
Ukrainian Air Assault Forces posted drone footage of troops using some kind of incendiary material to blow up a russian tank. The following message says, the scouts have neutalized the piece of equipment on the way back after accomplishing their combat mission. The crew was eliminated prior to the depicted events.
"Russian occupiers, we are much closer than you think," the paratroopers of the 81st Airmobile Brigade wrote on Facebook, "We always appear where no one expects us".
20:17 More than 500 civilians evacuated from Azovstal in Mariupol
This is over the last two days only, according to the Ukrainian internal minister Denys Monastyrsky who shared some details with Fox News. The evacuation corridors were organized by the United Nations. During the evacuation, the shelling of the Azovstal steel plant continued from the air and the ground.
Deputy Prime minister Iryna Vereshchuk reported via her Telegram channel this Saturday, that the evacuation of all children, women and people of senior age had been completed successfully, which wraps up this stage of the rescue operation while the next one is underway.
There are still civilians there and about 2,000 Ukrainian soldiers left on the plant, the Fox News report.
19:33 Russian hackers coordinate their attacks with military
Special Communications Service of Ukraine (SSSCIP) accuses russian military of co-operating with illegal hacker groups. As Operational Command "South" reported earlier today, four russian missiles were fired on Odesa city in southern Ukraine.
The communications service informs that at the very same moment a range of russian information resources published messages encouraging cyberattacks on the Odesa city council website.
"This is another evidence that russian hackers act synchronically with russian military, who attack Ukrainian cities with missiles," the state service stated.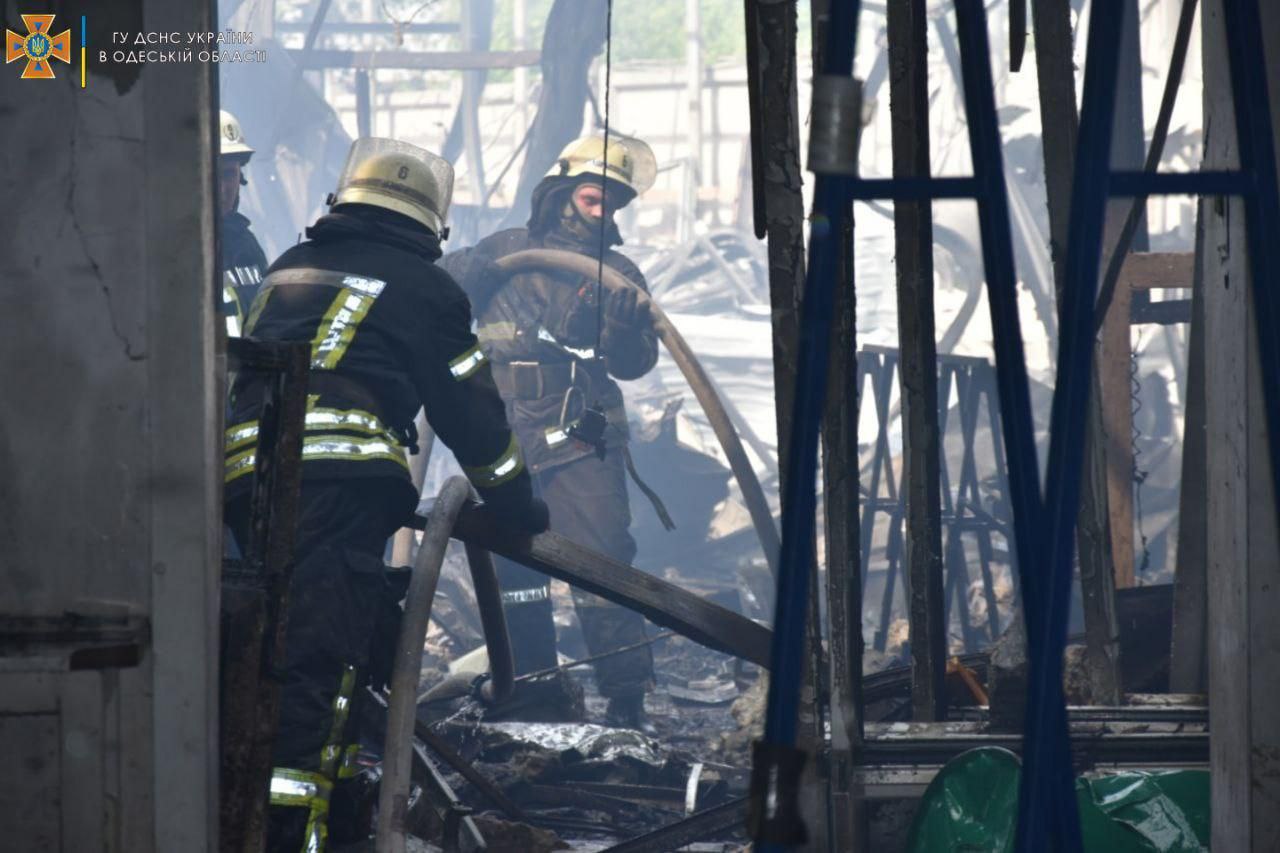 19:00 The General Staff of the Armed Forces of Ukraine released operational update regarding the russian invasion on 18.00 on May 7, 2022.
The Russian army lost control of the Tsyrkuny village in the Kharkiv Oblast. In the same region, Russia tried to capture the village of Virnopillya but suffered losses and retreated.
In the Donetsk direction, the occupiers are making major efforts to take complete control of Rubizhne and prepare the offensive on the Lyman and Severodonetsk settlements. Artillery and missile strikes continue. In addition, Russia tried to take control of the village of Alexandrovka but failed.
More details: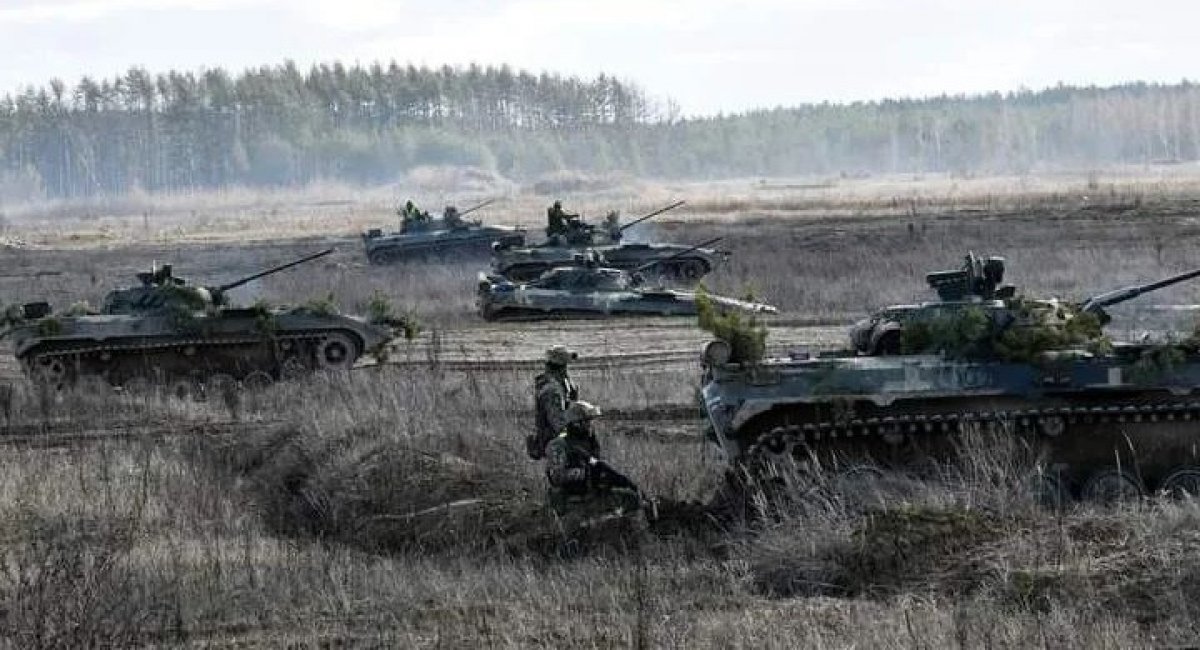 18:45 Today, Ukrainian forces struck the Yasinovat transport railway junction, located in the territory occupied by Russian troops. This will significantly worsen Russia's logistics problems, said Mariupol Mayor's Adviser Petro Andryushchenko.
18:10 In Odesa, four Russian missiles hit a civilian enterprise in a residential area, and two more struck a previously destroyed airfield runway. "Six missiles were fired on Odesa with the use of strategic aircraft.
Four missiles hit a private furniture company. In the residential area, a shock wave and debris damaged high-rise blocks nearby," the press service of the Odesa City Council reports with reference to the Operational Command "South" on Telegram.
17:37 According to the information of Defence24 Norway is considering handing over some of its self-propelled gun howitzers to Ukraine It is talking about 20 examples of the M109A3GN self-propelled howitzer. Norway currently has 56 howitzerof this type, but only 14 are in the line. The remaining 42 cannon-howitzers are in equipment reserve. Most likely, 20 machines will be selected from it, which will be handed over to Ukraine. This would be the fourth 155 mm self-propelled artillery system proposed to Ukraine, after the German PzH2000, Belgian M109A4BE and French wheeled CAESAR cannon howitzers.
Find more details on the theme in a publication by Defense Express: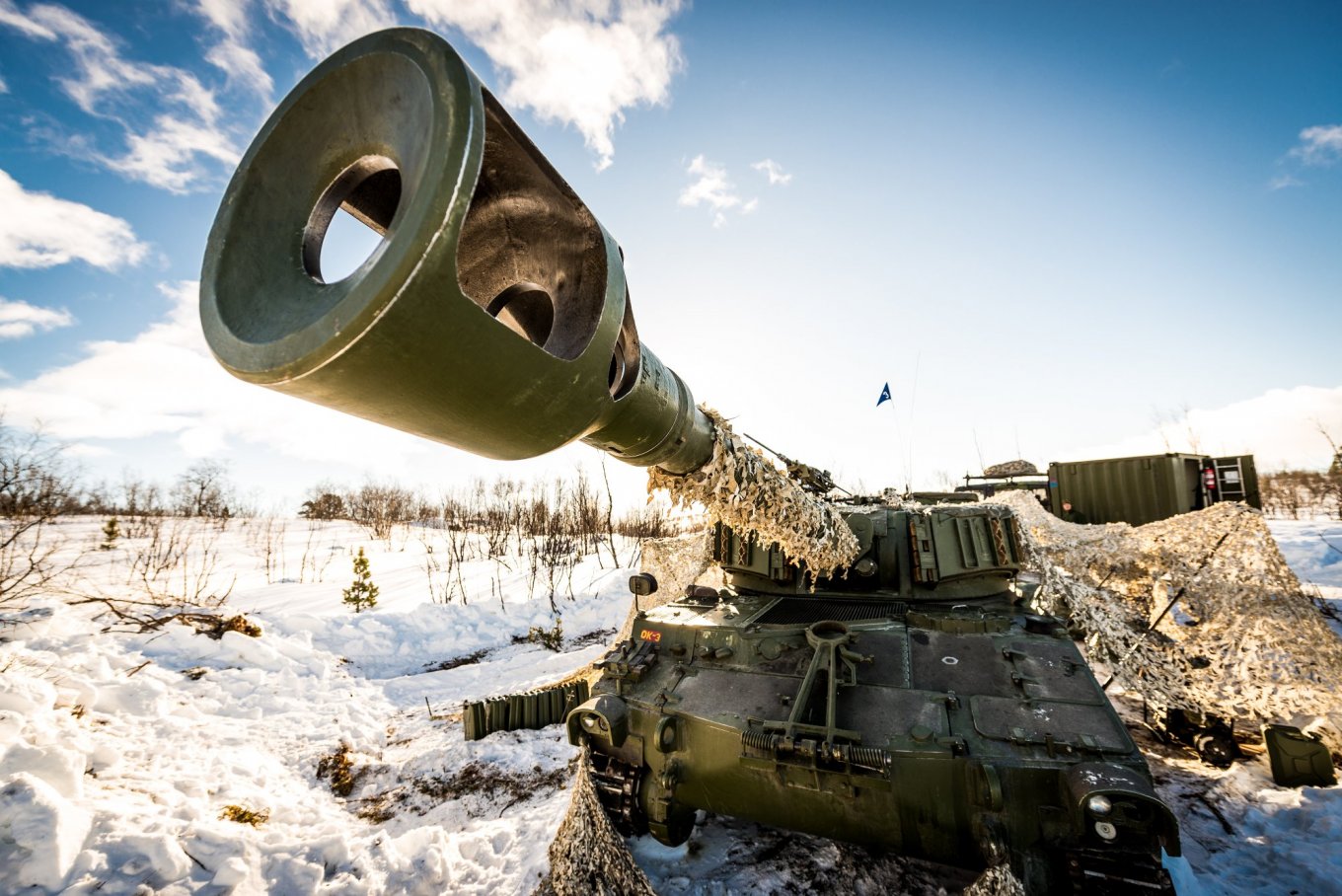 17:00 The Voznesensk Military Administration posted on Telegram: "Four explosions have been heard in Voznesensk district, the district military administration reports. The administration leadership calls on the district residents to react to the air raid signals."
16:40 As NATO Secretary General Jens Stoltenberg told German newspaper Welt in an interview, NATO is determined to help Ukraine while Putin wages the war, "even if it takes months or years." At the same time, Stoltenberg wants to "do everything possible" so that the conflict does not expand.
In the coming days, according to Stoltenberg, "we can expect and must prepare for the Russian offensive and even greater brutality, even greater difficulties and even greater destruction of critical infrastructure and residential areas."
According to him, the current Russian offensive in eastern Ukraine has not yet gained momentum as Ukrainian troops defend themselves.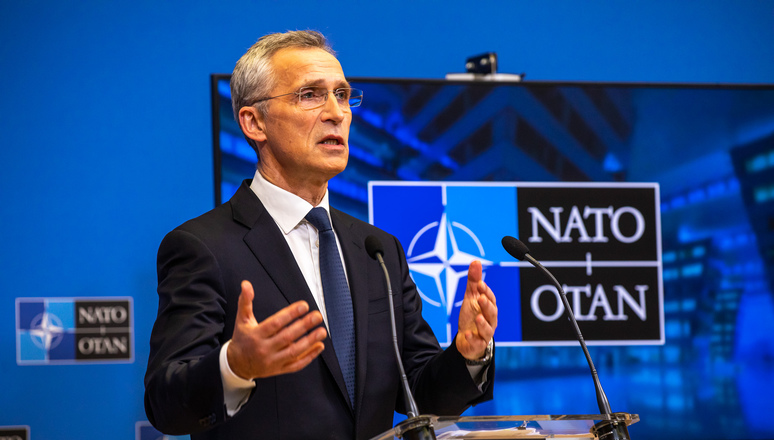 "We see a stark contrast between Russian and Ukrainian forces: Ukrainian troops are brave and know what they are fighting for. Russian troops suffer from poor leadership, poor morale and many do not know what they are fighting for," said the NATO Secretary General.
16:00 The operational command "South" posted on local Telegram channel, that the enemy used strategic aviation to launch four cruise missiles on the territory of Odesa region. "Four cruise missiles were launched on Odesa region with the use of strategic aviation. The enemy continues inflicting physical damage to the region's infrastructure and exerting psychological pressure on the civilian population. But the Ukrainian nation is unbreakable: no casualties were reported, and the damaged infrastructure will be rebuilt," posted the operational command "South".
15:45 In Luhansk region, Russian troops want to break into Popasna and in the direction of Sievierodonetsk and Voyevodivka. The fighters of Russian private military company, the Wagner Group, and a large number of military hardware are involved in the breakthrough operation.
"The situation is very difficult, but under control. The enemy makes the greatest efforts to break into Popasna and in the direction of Sievierodonetsk and Voyevodivka. That's where they threw the largest number of hardware and personnel, Wagner fighters, that's where the largest number of missile attacks, air strikes is launched… There is a rather terrible situation," Head of the Luhansk Regional Military Administration Serhiy Haidai posted on Telegram.
The Ukrainian military is holding on and waiting for help and reinforcement. "I hope that everything will be fine," Haidai added.
Find more details on the theme in a publications by Defense Express:
15:10 Journalist of the Associated Press analyzed the satellite pictures with th result of Ukrainian drone strike on Russian positions on occurred Snake Island on Friday, May 6.
Find more details on the theme in a publications by Defense Express:
14:25 Russia plans to circumvent western sanctions, imposed over its aggression against Ukraine, with the help of third countries. This was announced by the head of the Ukrainian President's Office, Andriy Yermak on Telegram.
"Russia plans to circumvent sanctions through third countries. There is an order issued by the Ministry of Industry and Trade of the Russian Federation, which aims to ignore the ban on rights holders to export goods to the country for sale on another state's market," Yermak wrote.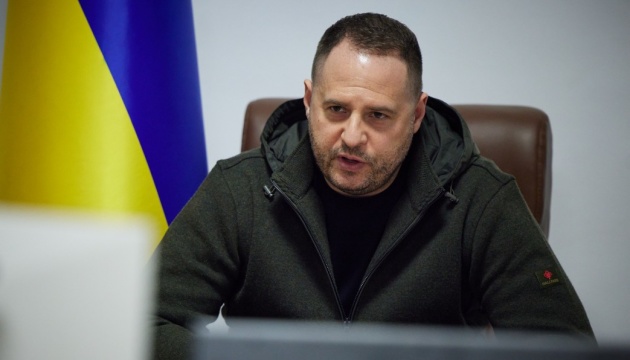 If Tesla cars with the company's logo were sent for sale, for example, in Kazakhstan, selling them in Russia is considered a violation of owner's rights, Yermak explains. He notes that according to the new regulation, importing goods intended for sale on another market without the right holder's consent will no longer be considered a violation of such rights in Russia so the Kremlin will simply ignore the bans imposed by third countries.
13:50 According to the the Operational Command "South" report, four cruise missiles hit Odesa Region. Enemy has used strategic aircraft for this.
13:10 Ukraine Army destroys enemy drone, Serna-class landing craft near Odesa.
On May 7, the Armed Forces of Ukraine destroyed another Forpost reconnaissance and strike UAV over Odesa as it was trying to reconnoiter the precise location of civilian and military infrastructure. Russia's Serna-class landing craft was also sunk off the coast of Snake Island.
This was reported on Telegram by the spokesman of the Odesa Regional Military Administration, Serhiy Bratchuk, Ukrinform reports.
"Odesa: Minus one enemy Forpost UAV," Bratchuk reported.
The spokesman added that a Russian Serna-class landing boat had also been destroyed in the Black Sea.
Find more details on the theme in a publications by Defense Express: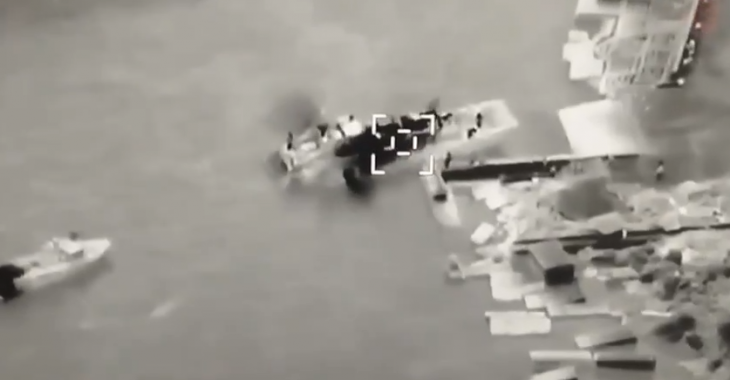 12: 30 One person killed, 13 houses destroyed and damaged in Russia's air strike on Bakhmut.
Last night Russian troops launched an air strike on Bakhmut, Donetsk Region. One person has been reported killed so far, but the actual number of casualties is likely to be higher.
The relevant statement was made by Donetsk Regional Military Administration Head Pavlo Kyrylenko on Facebook, Ukrinform reports.
"Extensive shelling all over the front line and strikes on settlements in the rear – that's how we spent last night. Bakhmut has suffered the most from Russia's weapons, as Russians launched an air strike there. One person has been reported killed, but the actual number of casualties is likely to be higher," Kyrylenko wrote.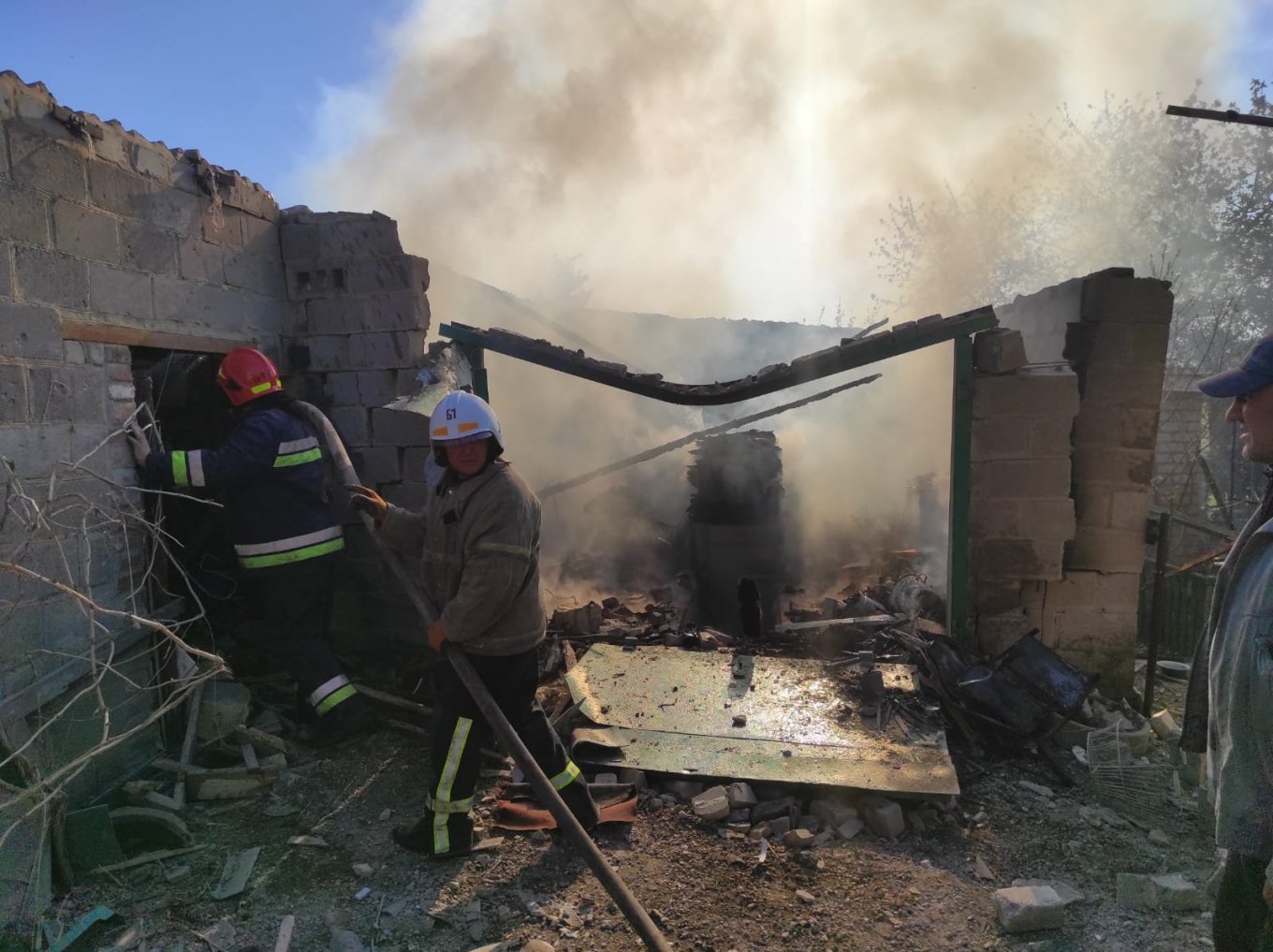 In his words, two detached houses were completely destroyed in Bakhmut. Eleven houses and several business premises were damaged.
11:40 The General Staff of the Armed Forces of Ukraine has published the new summary of total combat losses of the enemy from 24.02 to 07.05.
According to the report, russians are facing non-stop military losses on Ukrainian soil. About 25100 agressor's troops eliminated, 695 air targets of invaders were shot down thousands of tanks, armored vehicles and tracks were destroyed by defenders of Ukraine
Find more details on the current russias combat losses in Ukraine-russia war in a publication by Defense Express: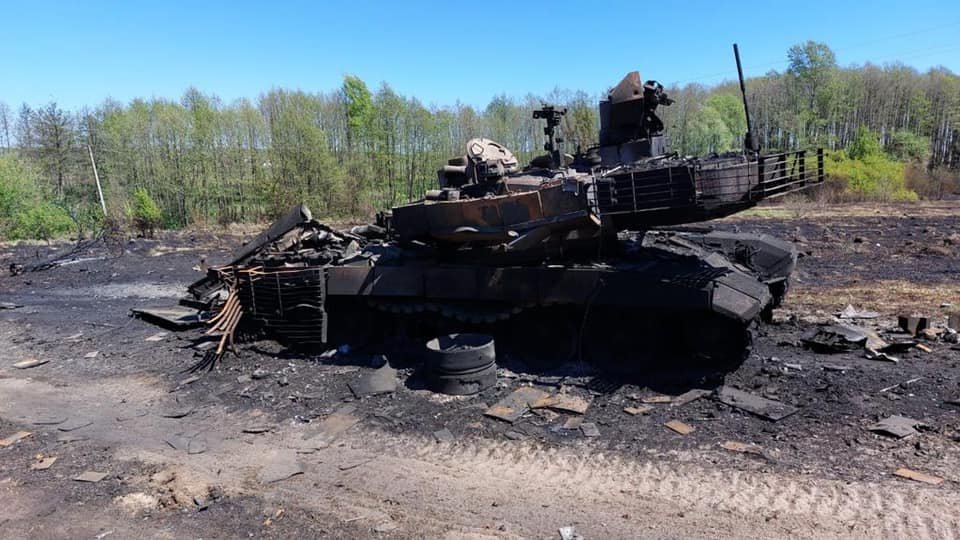 10:50 Soldiers of the Territorial Defense of the Armed Forces of Ukraine continue to inflict losses on the enemy.
According to the Territorial Defense Public Relations Service, servicemen of one of the brigades destroyed the MTLB and a tank of the russian occupiers.
10:10 Poltava Region's Karlivka hit with Russian missile strike.
The Russian military have launched a missile strike on the city of Karlivka, Poltava Region.
The relevant statement was made by Poltava Regional Military Administration Head Dmytro Lunin on Telegram, Ukrinform reports.
"The Russian enemy launched a missile strike on Karlivka, having hit an infrastructure facility. We are checking the information about destructions and casualties," Lunin wrote.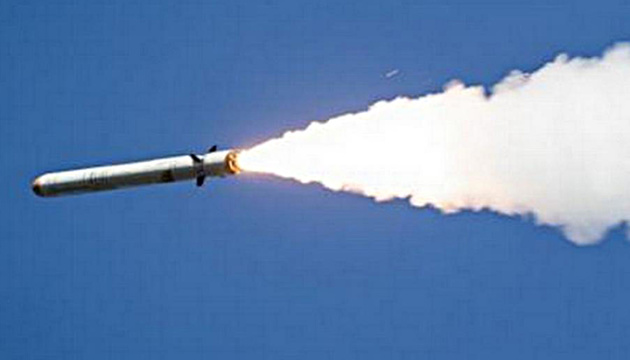 09:45 Ukraine's Prosecutor General's Office: Some 223 children die in Ukraine due to armed aggression of Russia, 410 children injured.
More than 633 children suffered in Ukraine as a result of the armed aggression of the russian federation, as of the morning of May 7. The official number of dead children was 223 people, the number of injured was 410, the Prosecutor General's Office reports.
These figures are not final, as work is underway to establish them in areas of active hostilities, in temporarily occupied and liberated territories, the message released on Saturday morning says.
Children suffered the most in Donetsk region - 139, Kyiv region - 116, Kharkiv region - 98, Chernihiv region - 68, Kherson region - 46, Mykolaiv region - 44, Luhansk region - 37, Zaporizhia region - 27, Sumy region - 17, in Kyiv - 16, Zhytomyr region - 15.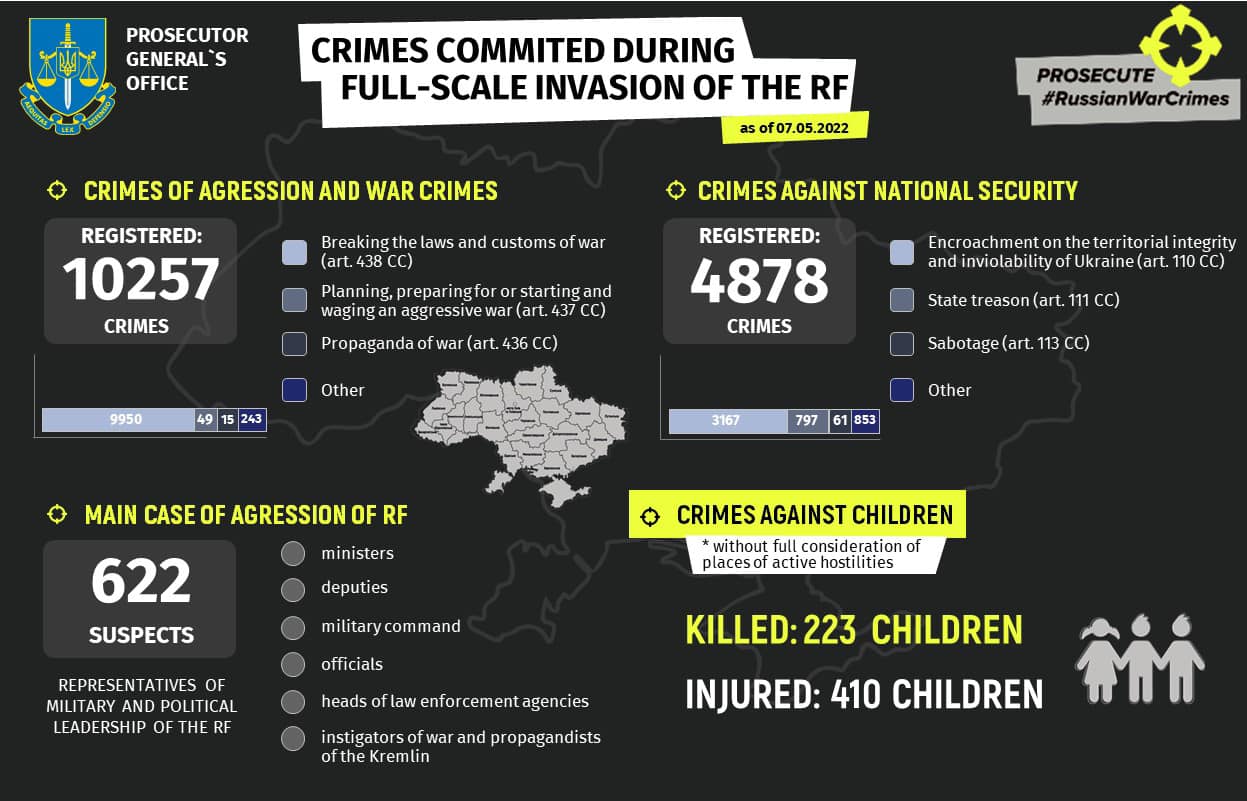 On May 4, 2022, a column of private cars, driving from Vovchansk (Chuhuiv District, Kharkiv Region) to the urban-type settlement of Staryi Saltiv, came under enemy fire. A 6-month-old child was injured in one of these cars. In addition, a 13-year-old girl went missing.
As a result of daily bombings and shelling by the russian armed forces, 1,635 educational institutions were damaged. At the same time, 126 of them were completely destroyed.
09:25 UK's ministry of defense: War in Ukraine taking 'heavy toll' on Russian units.
The conflict in Ukraine is taking a "heavy toll" on some of Russia's most capable units, the UK's ministry of defense has said in its latest intelligence report, The Guardian reports.
At least one T-90M, Russia's most advanced tank, has been destroyed in fighting, tje ministry added. The T-90M was introduced in 2016 and includes improved armour, an upgraded gun and enhanced satellite navigation systems.
Approximately 100 T-90M tanks are currently in service amongst Russia's best equipped units, including those fighting in Ukraine, British intelligence claimed adding that the system's upgraded armour, designed to counter anti-tank weaponry, remains vulnerable if unsupported by other force elements.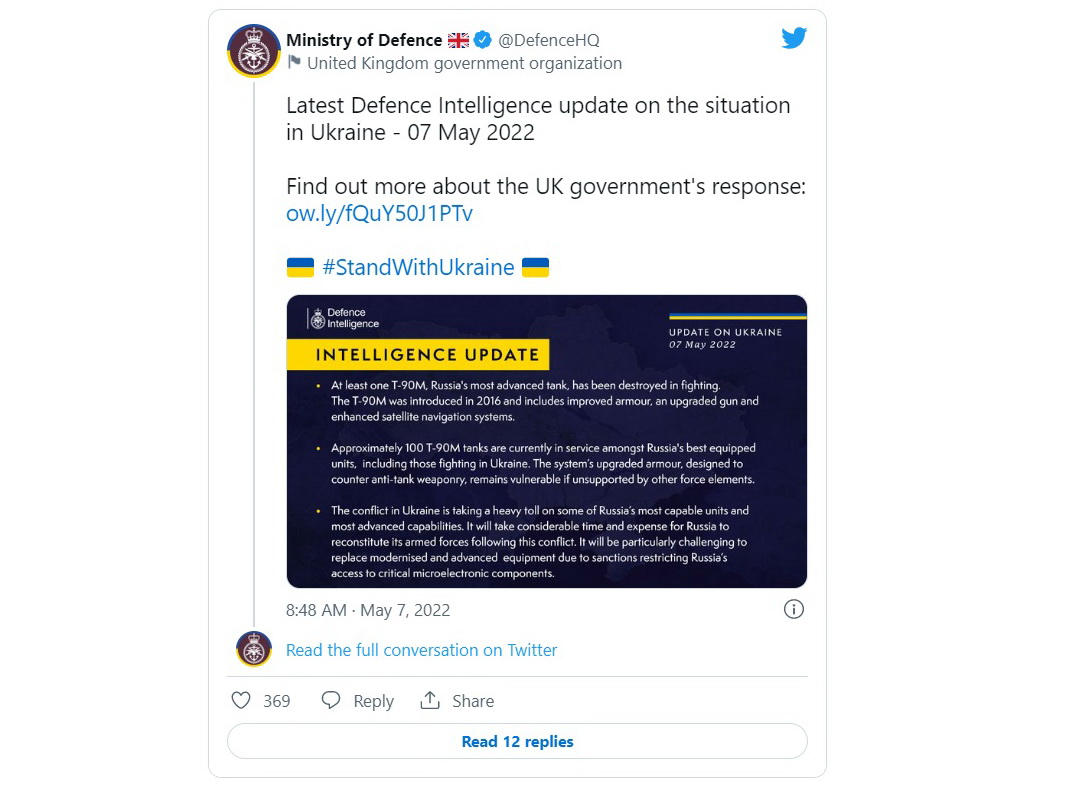 The report continued:
The conflict in Ukraine is taking a heavy toll on some of Russia's most capable units and most advanced capabilities.
It will take considerable time and expense for Russia to reconstitute its armed forces following this conflict.
It will be particularly challenging to replace modernised and advanced equipment due to sanctions restricting Russia's access to critical microelectronic components.
08:55 The General Staff of the Armed Forces of Ukraine has released an operational update on the state of warfare as of 06.00 on May 7, 2022.
According to Ukraine's General Staff operational report, In the settlement of Ivano-Kepin, Mykolaiv region, units of the Defense Forces of Ukraine destroyed a warehouse with ammunition and up to 20 units of enemy military equipment.
The enemy continues to conduct full-scale armed aggression against Ukraine. It does not stop the offensive in the Eastern Operational Zone in order to establish full control over the territory of Donetsk and Luhansk oblasts and maintain the land corridor between these territories and the occupied Crimea.
Find more details on the theme and key points of the report a publication by Defense Express:
08:35 G7 to meet with Zelenskiy before Russia marks Victory Day.
The Group of Seven (G7) leaders including US President Joe Biden will hold a video call on Sunday with Ukrainian President Volodymyr Zelenskiy in a show of unity the day before Russia marks its Victory Day holiday, the White House said, The Guardian reports.
Talks will focus on the latest developments in Russia's invasion of Ukraine, efforts to bolster the country and ways to demonstrate "continued G7 unity in our collective response, including by imposing severe costs for Putin's war," a spokesperson for the White House's National Security Council said on Monday.
The leaders of the G7 countries, which include the United States, Britain, France, Germany, Japan, Canada and Italy, will hold their virtual meeting with Zelenskiy on Sunday in the US morning, the spokesperson added.
Speaking to reporters aboard Air Force One as Biden flew to Ohio for the day, Psaki said the timing of the session was significant because it will take place a day before Putin participates in Victory Day. The holiday on Monday marks the end of World War Two and includes military parades across Russia.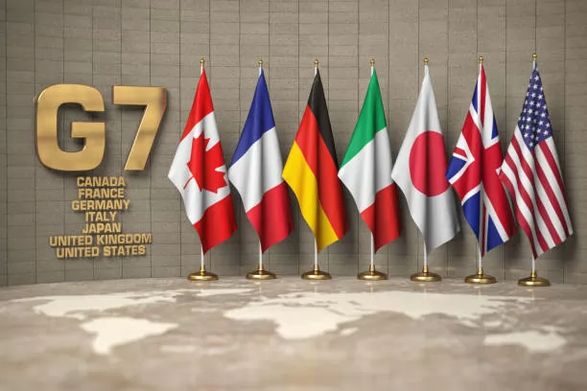 Psaki also said US officials are discussing imposing more sanctions on Russian oligarchs and companies as well as taking steps to avoid Russians previously sanctioned from evading them.
"I'll be speaking with the members of the G7 this week about what we're going to do or not do," Biden told reporters this week.
08:15 UN urges reopening of Odesa ports to abate global hunger crisis.
The UN World Food Programme said in a statement on Friday, May 6, that "mountains" of grain are going to waste in Ukraine, as Russia's war inhibits the export of food from Ukraine around the world.
"Ukraine's grain silos are full. At the same time, 44 million people around the world are marching towards starvation," the statement reads.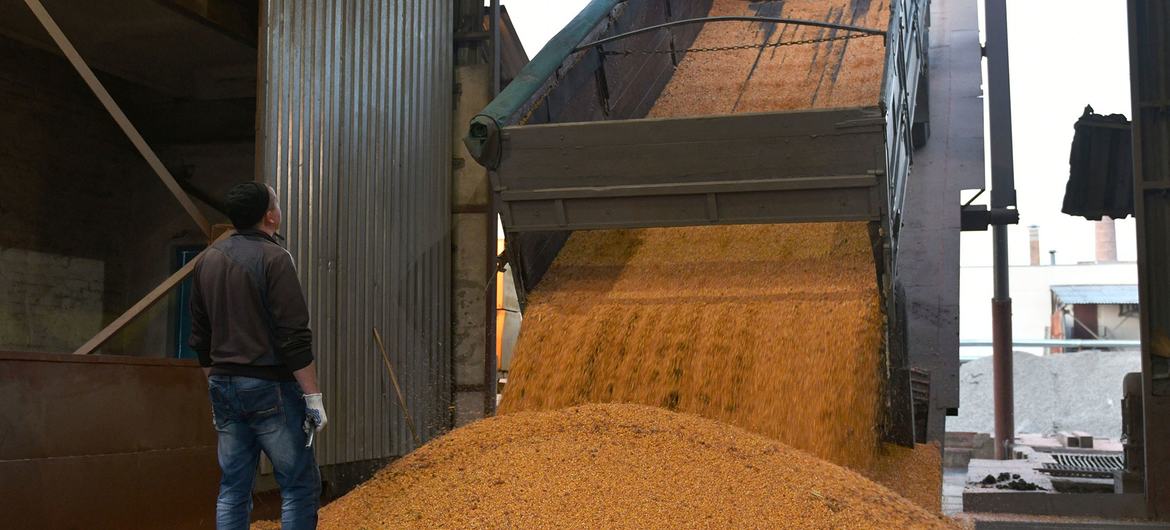 07:40 At least 14 Russian UAVs downed by Ukraine's Air Force over previouse day.
On Friday, May 6, the Ukrainian military downed at least 14 Russian Orlan-10 drones.
"Apart from skillful mastery of the Air Force in the southeastern direction, we have destroyed yet other aggressor's UAVs. On May 6, the air defense units of the Air Force and the Land Forces of the Armed Forces of Ukraine downed at least 14 Orlan-10 drones! The hunt goes on!" the Air Force of the Armed Forces of Ukraine informs.
Find more details on the theme in a publications by Defense Express:
07:15 U.S. President Joe Biden announced on Friday the allocation of the last package of security assistance to Ukraine within $13.6 billion funding to respond to Russia's aggression, approved in March.
"The United States is continuing our strong support for the brave people of Ukraine as they defend their country against Russia's ongoing aggression. I am announcing another package of security assistance that will provide additional artillery munitions, radars, and other equipment to Ukraine," reads the statementby U.S. President Joe Biden on additional security assistance to Ukraine, released on May 6.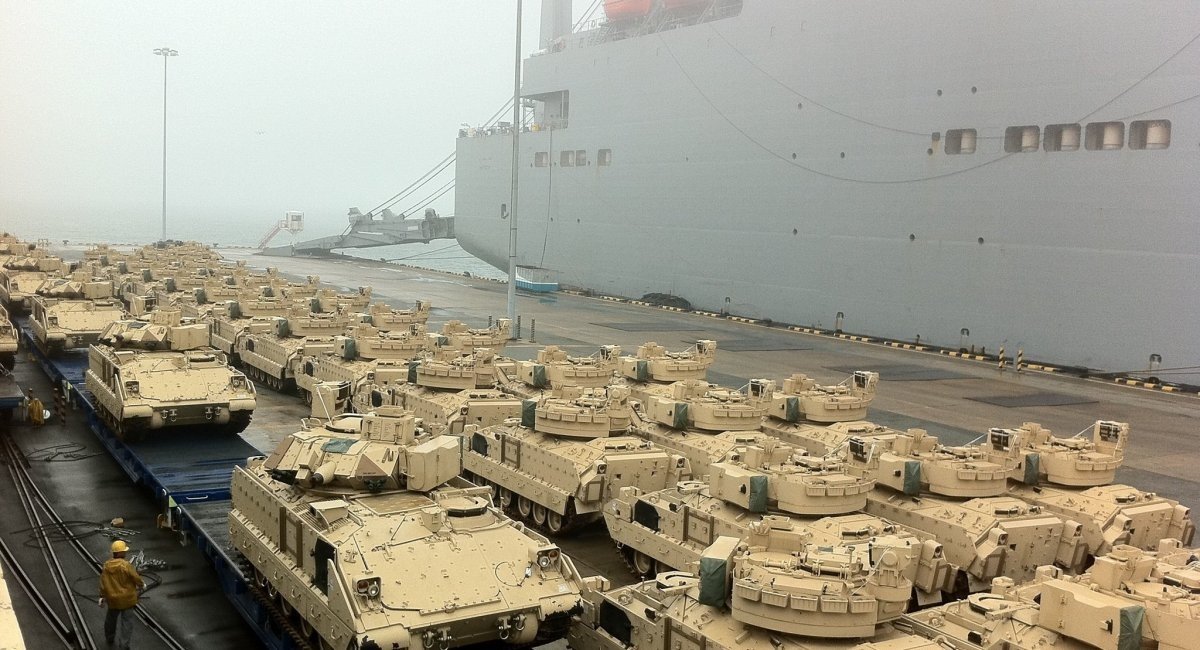 As noted, the presidential administration has nearly exhausted funding that can be used to send security assistance through drawdown authorities for Ukraine.
"For Ukraine to succeed in this next phase of war its international partners, including the U.S., must continue to demonstrate our unity and our resolve to keep the weapons and ammunition flowing to Ukraine, without interruption," Biden stressed.
At the same time U.S. Secretary of State Antony Blinken said on Twitter on May 6 that US authorizes additional $150 million in military assistance to Ukraine and the package would comprise of "U.S. arms, equipment, and supplies for Ukraine to reinforce its defenses to counter Russia's offensive in the East." No additional information was provided on the contents of the package.
In this context, the U.S. President again called on Congress to quickly provide the requested funding to Ukraine.
As reported, in March, the United States allocated $13.6 billion from the budget to respond to Russia's aggression against Ukraine. Out of this amount, President Biden disbursed separate packages of defense support to Ukraine (up to $800 million each) for the provision of weapons and other assistance.
Last week, the U.S. President submitted to Congress a request for large-scale funding of $33 billion to respond to Russia's aggression and support Ukraine.
06:15 US President Joe Biden and Canadian Prime Minister Justin Trudeau, in a phone call on Friday, underscored their commitment to holding Russia accountable for its invasion of Ukraine and discussed efforts to provide security assistance to Ukraine, the White House said in a statement, The Guardian reports.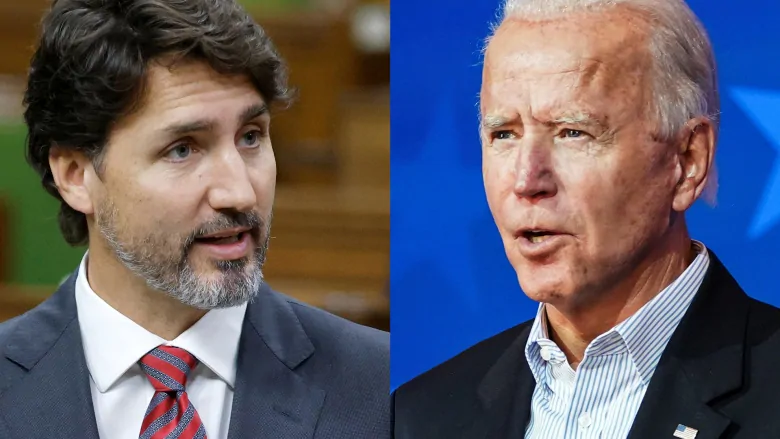 Both leaders underscored their commitment to continue holding Russia accountable for its brutal actions in Ukraine, and reviewed their ongoing efforts to provide security assistance to the government of Ukraine and economic and humanitarian aid to the millions of Ukrainians affected by the violence."
Biden and Trudeau also discussed their upcoming participation in the Summit of the Americas in June in Los Angeles, it added.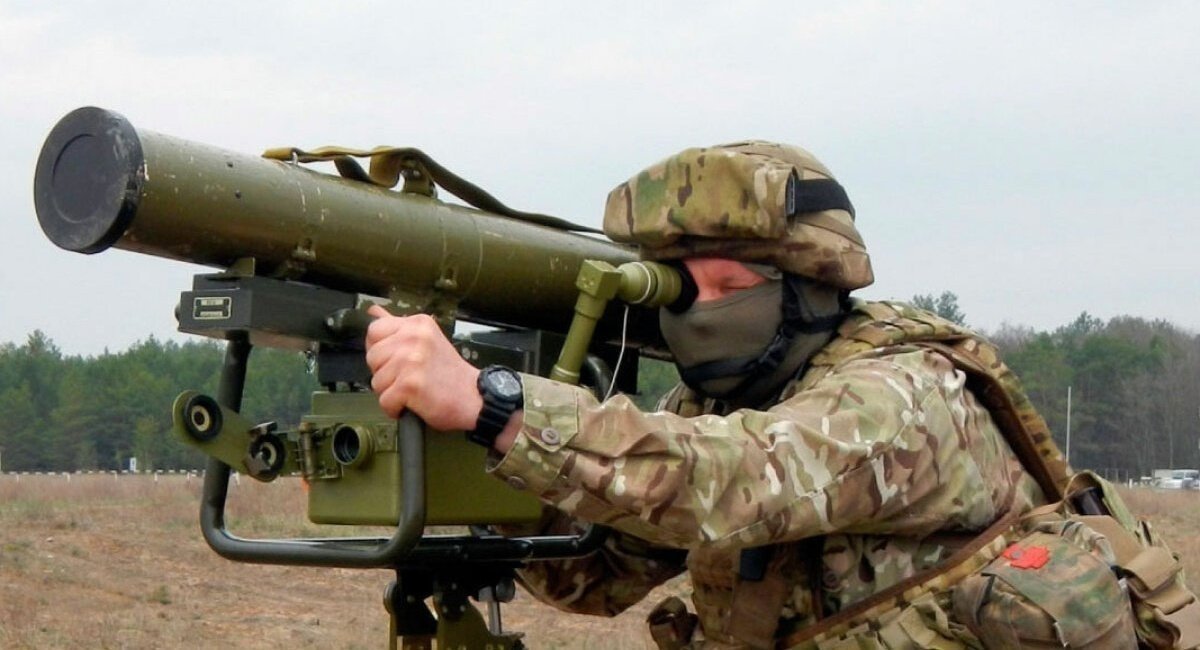 00:45 The Joint Forces Operation posted on Facebook end-of-the-day results.
"Today, May 6, the servicemen of the Joint Forces successfully repulsed eight enemy attacks. Thanks to their skilful actions, our soldiers inflicted losses on the Russian occupiers," the report states.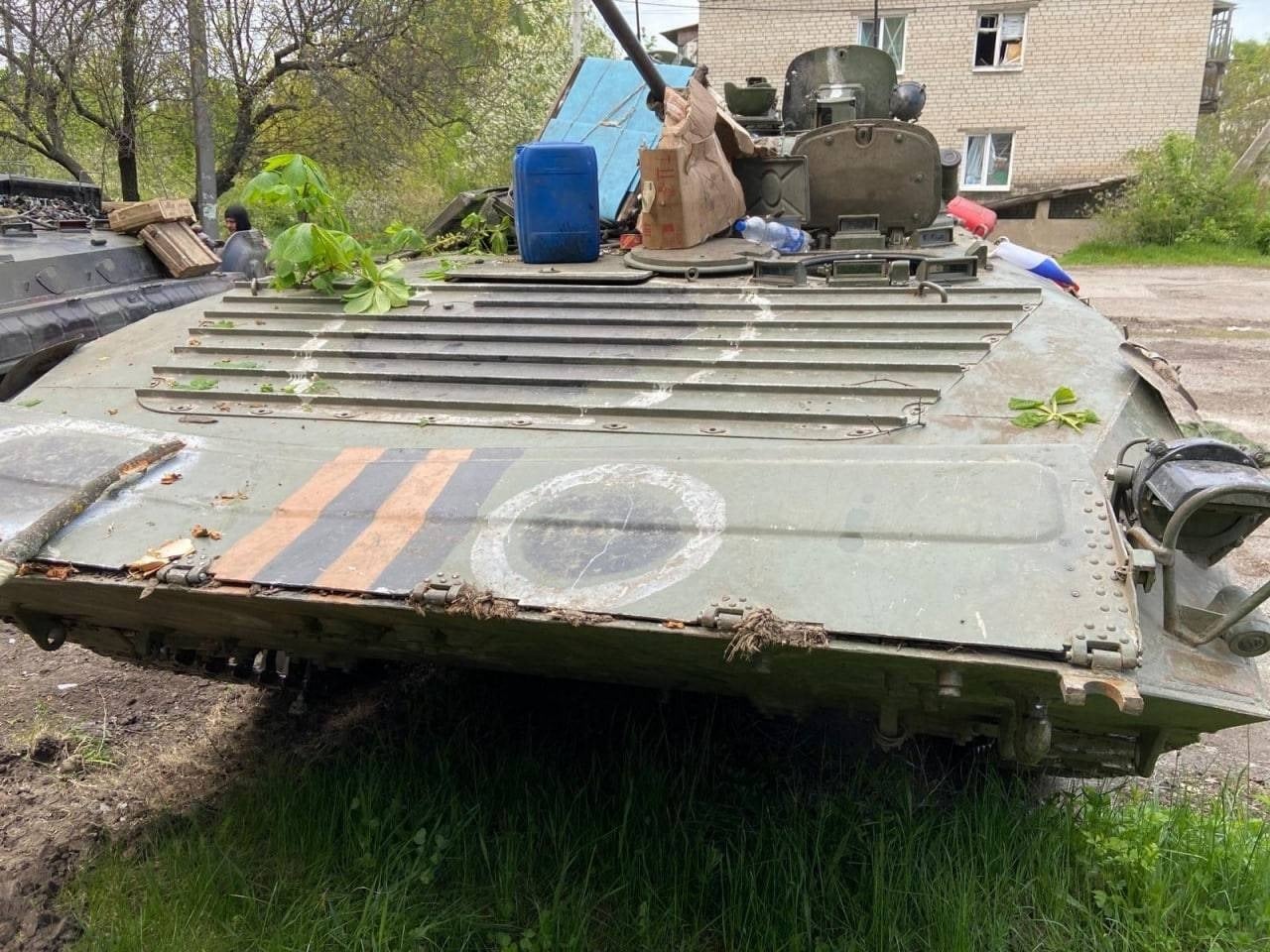 Captured russia's BMP-1 / Open source photo
Read more: ​Day 72nd of War Between Ukraine and Russian Federation (Live Updates)
---
---