Brief facts:
Azov Regiment continue to keep the defense of Azovstal
UK Government provides 13 armored vehicles for evacuation of civilians
in the evening, russian aircraft launched at least 18 missiles on the Ukrainian infrastructure of multiple regions
Civilians evacuated from Mariupol's Azovstal arrive in Zaporizhia.
Chief of the Defense Intelligence of the Ministry of Defence of Ukraine Kyrylo Budanov: Russia prepares to announce mass mobilisation on 9 May.
Side note: news are marked in accordance with the Kyiv time zone: Eastern European Time (EET), GMT/UTC+2
Read more: The 69th Day of the War: Russian Casualties in Ukraine
Latest news
Thank you for your attention! This feed is closed. But Defense Express has already started a new one: Day 71st of War Between Ukraine and Russian Federation (Live Updates)
00:49. The Armed Forces of Ukraine has destroyed nine enemy air targets for the previous day The relevant statement was made by the Air Force Command of the Armed Forces of Ukraine on Facebook.
"On May 4, 2022, Air Forces of the Armed Forces of Ukraine destroyed two aircrafts (previously Su-30), two unmanned aerial vehicles (UAVs) and three cruise missiles. Besides this, air defense units of the Land Forces shoot down two enemy UAVs." - the report states.
As Defense Express reported, russians are facing non-stop military losses on Ukrainian soil. About 24500 agressor's troops eliminated, 652 air targets of invaders were shot down thousands of tanks, armored vehicles and tracks were destroyed by defenders of Ukraine.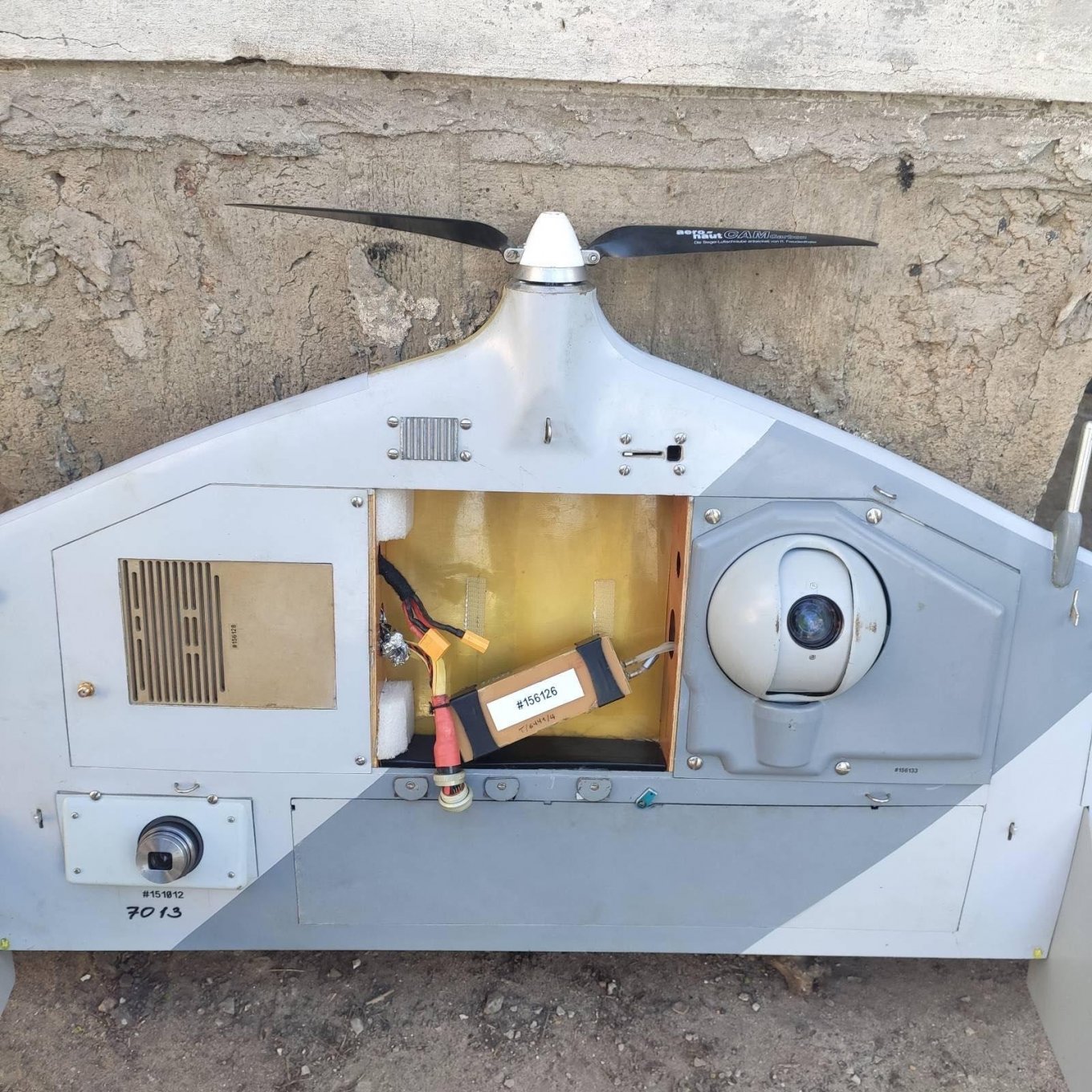 Find figures and an infographic of enemy total combat losses from 24.02 to 04.05 in a publication by Defense Express:
The 70th Day of the War: Russian Casualties in Ukraine
00:15 According to the Ukrainian journalist Andriy Tsaplienko post on Telegram, Ukrainian Forces on Wednesday destroyed Russian the main battle tank near the Kharkiv.
"Today's harvest of Kharkiv defenders. Russian T-90 tank. It's still smoking." - wrote Andriy Tsaplienko.
The image show a burned-out tank in the latest version of the Russian T-90 main battle tank, commonly known as T-90M Proryv (Breakthrough).
According to some reports, like one from The National Interest, unlike earlier generations of Russian tanks, the T-90M has practically every feature that modern Western tanks enjoy.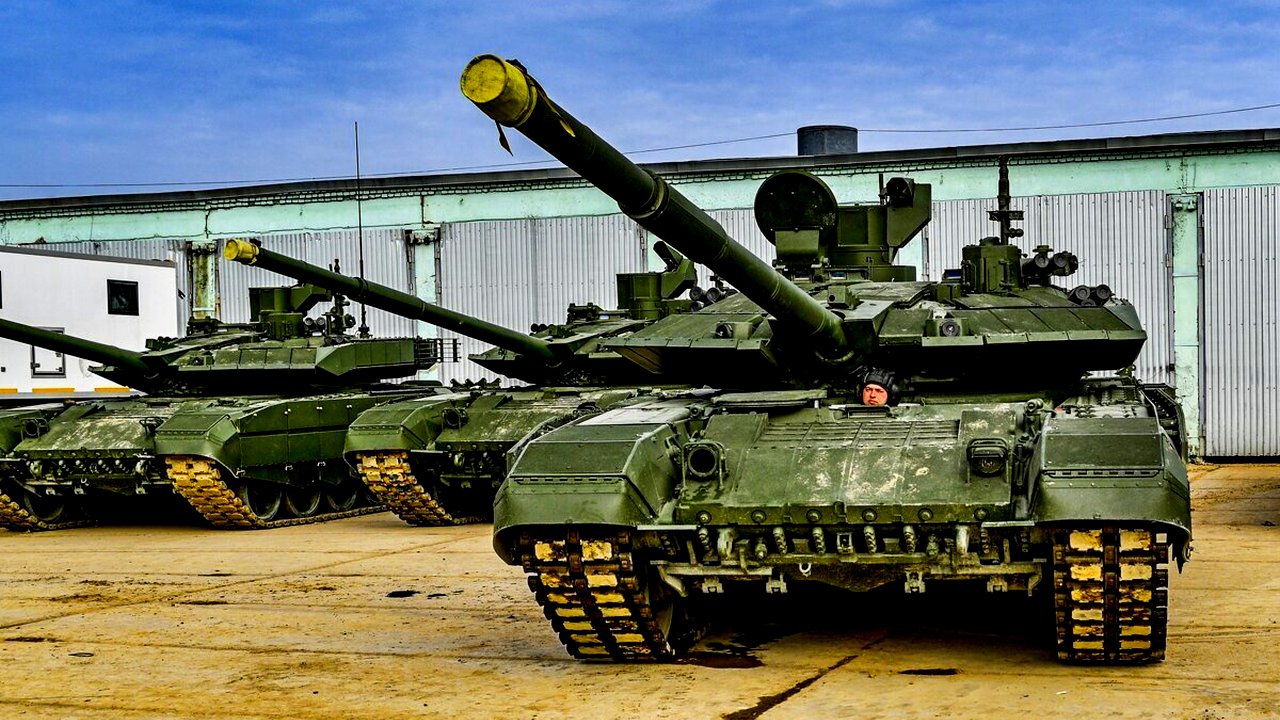 It is estimated that there are only twenty T-90Ms currently serving in Russia's Ground Forces.
23:55 Azov Regiment Commander Lieutenant Colonel Denys Prokopenko has posted a video address regarding the situation within the Mariupol-based Azovstal plant.
The relevant statement was made by the Armed Forces of Ukraine Operative on Telegram, an Ukrinform correspondent reports.
"Glory to Ukraine! The Mariupol garrison has been fighting against the enemy's superior forces for 70 days now. Since April 25, 2022, we have been keeping the all-round defense within the Azovstal plant. It's been two days since the enemy broke into the territory of the plant. Heavy sanguinary battles are raging. I am proud of our soldiers making inhuman efforts to hold back enemy attacks. I am grateful to the entire world for your colossal support for the Mariupol garrison. Our soldiers deserve this. The situation is extremely challenging but, nevertheless, we continue to keep the defense," Prokopenko told.
23:25 The Deputy Prime Minister of Ukraine and Minister of Reintegration of Temporarily Occupied Territories Iryna Vereshchuk: 344 people were evacuated through the Mariupol Humanitarian Corridor.
"These are women, children, and the elderly from Mariupol, Manhush, Berdyansk, Tokmak, and Vasylivka. All of them have just arrived in Zaporizhzhia. Another of our small victories," she said.
Thank you to the staff of the United Nations and the International Committee of the Red Cross!
Thank you to the staff of the humanitarian column — the drivers and staff of the SES.
Find more details on the theme in a publication by Defense Express:
22:19 Ukrainian defenders have eliminated 36 Russian troops in eastern Ukraine. The relevant statement was made by the East Operational Tactical Group on Facebook, an Ukrinform correspondent reports.
"On May 4, 2022, within the control area of the East Operational Tactical Group, Russian fascist troops launched two attacks on the positions of Ukrainian defenders," the report states.
As a result, the Ukrainian military destroyed 36 enemy troops, two infantry fighting vehicles, two armored personnel carriers and three motor vehicles.
Find more details on the theme in a publication by Defense Express:
21:24 Some Russian technological and defense enterprises and analytical centers were added to the British sanctions lists on Wednesday.
In particular, the sanctions affected the Vector Research Institute, the Molecular Electronics Research Institute, Izhmash Unmanned Systems, KAMAZ, the Moscow Institute of Physics and Technology (MIPT), Mashpriborintorg - Volna, the Dalzavod Ship Repair Center, Radioavionica, the Dollezhal Research and Development Institute of Power Engineering, Integral SPb, the Cheboksary Electric Apparatus Plant, Baikal Electronics, JSC Avangard, and the analytical center Katekhon.
Some 63 individuals and legal entities have been added to the list.
The sanctions envisage the freezing of the assets of the legal entities and individuals on the territory of the United Kingdom.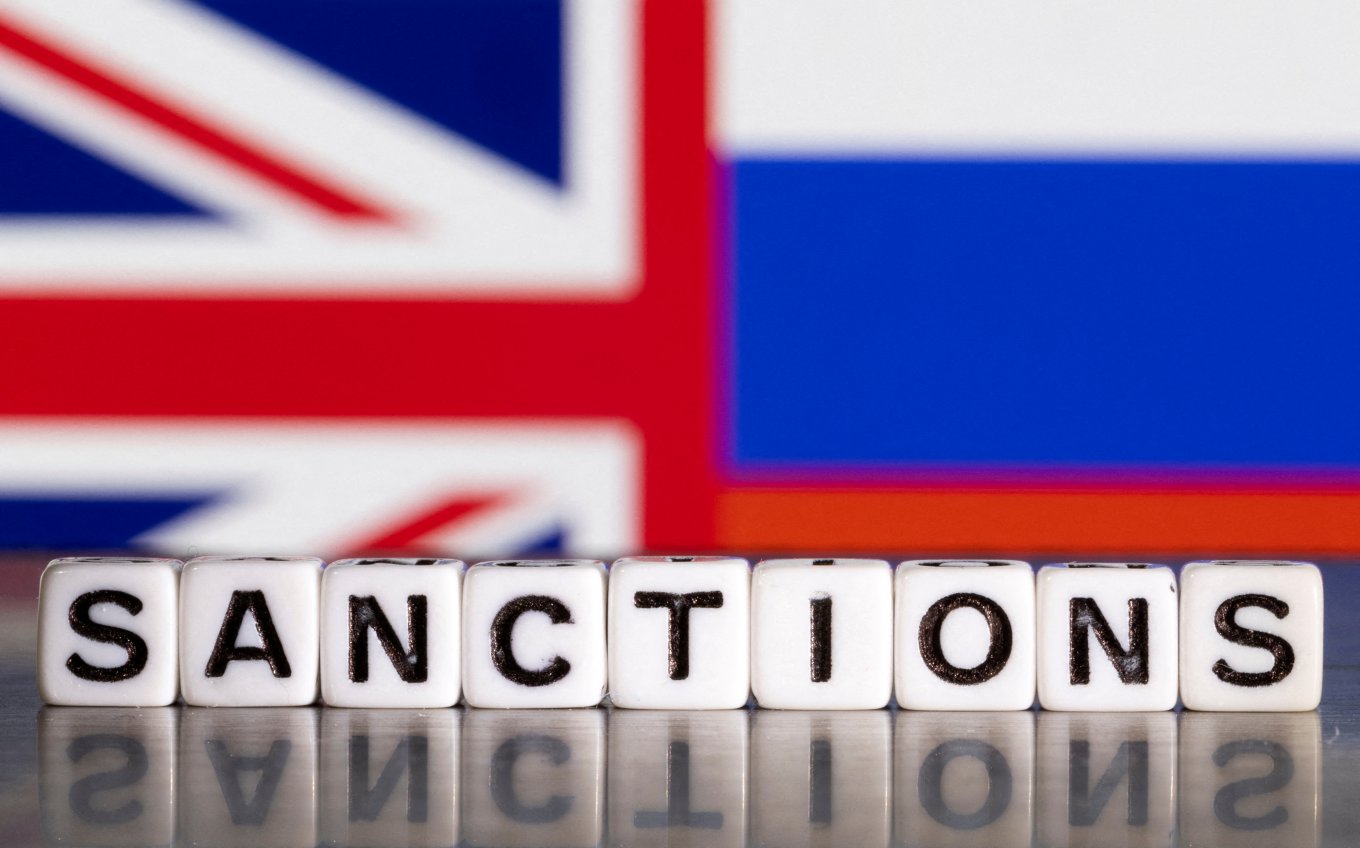 20:54 Russians have struck Dnipro city center. Two explosions were heard in Cherkasy city.
"Shelling right in the center of Dnipro. Do not come out of shelters!" Mayor Borys Filatov posted on Telegram.
"Cherkasy residents, don't panic! Air defense units work. Stay in shelters! Don't take any photos or videos! Follow the official reports," Head of the Cherkasy Regional Military Administration Ihor Taburets on Facebook. Russian missiles have not struck Cherkasy until today.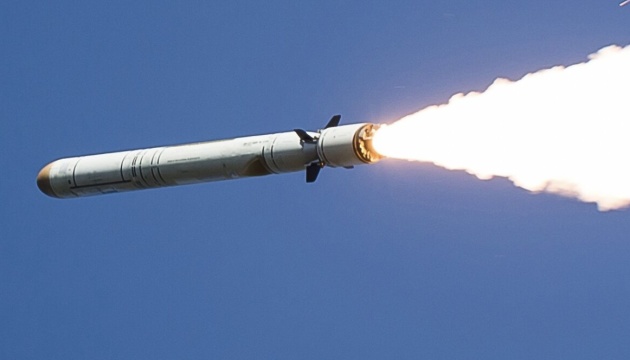 20:04 The number of refugees from Ukraine who have been forced to flee their homes and go abroad due to the Russian invasion exceeded 5.6 million people. Such data are provided by the Office of the United Nations High Commissioner for Refugees (UNHCR). It is noted that 5,657,185 people left the territory of Ukraine as of May 3.
Most of them went to Poland – more than 3 million people. More than 846,000 people left for Romania, more than 703,000 – Russia, more than 539,000 – Hungary, more than 449,000 – Moldova, more than 385,000 – Slovakia, and more than 25,000 – Belarus.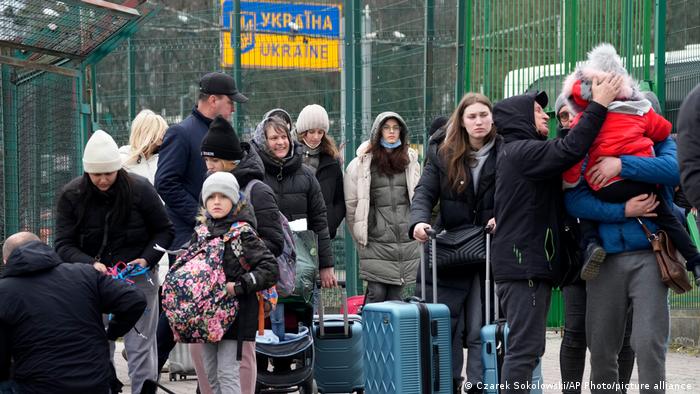 At the same time, 1,410,500 Ukrainians have returned home from abroad since February 28.
According to the latest estimates by UN International Organization for Migration (IOM), another 7.7 million Ukrainians are considered internally displaced persons.
Find more details on the theme in a publication by Defense Express:
19:20 The General Staff of the Armed Forces of Ukraine has released an operational update on the state of warfare as of 18.00 on May 4, 2022.
Russian forces are stepping up the offensive in eastern Ukraine, regrouping and strengthening their troops.
Russia has stepped up rocket fire to destroy Ukraine's transport infrastructure.
Russians continue to fire on Kharkiv from aircraft and artillery. In the Valuysky district of the Belgorod Oblast, they deployed an auxiliary command post of the 36th All-Military Army of the Eastern Military District.
Also in Belgorod Oblast near the border with Ukraine, the Russians concentrated up to 40 attack and transport helicopters Mi-24 and Mi-8.
The Russian army is advancing in the direction of Izyum — Barvinkove, firing artillery at Ukrainian positions in the areas of Hrushuvakha, Nova Dmytrivka and Kurulka settlements.
In the Sievierodonetsk direction, Russian troops try to advance in the direction of Voevodivka, but without success. They are also trying unsuccessfully to expand control over Orikhov in the Popasna direction.
The Russians fired on Avdiyivka, Mariupol, Severodonetsk, Kramatorsk and Gulyaypole from aircraft.
In some areas of Mariupol, Russian troops resumed the offensive on Azovstal with the support of aircraft, without success.
In Novopavlivsk direction, the Russians stormed Novosilka, but suffered losses and retreated.
Russian forces are preparing to intensify the offensive in the directions Kherson — Mykolaiv and Kherson — Kryvyi Rih.
In Gomel Oblast in Belarus Russians increase air defense .
Russia keeps its troops near the Ukrainian-Russian border near Kozino in the Kursk Oblast and may intensify shelling in the Sumy Oblast.
There are three carriers of Caliber naval-based cruise missiles in the Black Sea, ready for rocket fire.
Find more details on the theme in a publication by Defense Express:
19:00 Prime Minister Boris Johnson on Tuesday, May 3, set out a new £300m ($375m) package of support for Kyiv's military as he saluted the resistance of Ukrainians in the face of the Russian invasion during an address to the country's parliament.
Defense Express publish a look by Forces.NET British specialized source at what military aid the UK is sending.
Watch video and find more details on the theme in a publication by Defense Express: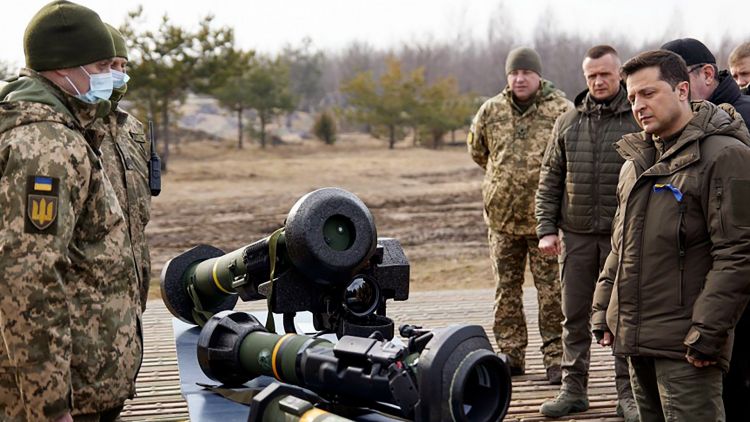 18:45 UN says 3,238 civilians killed in Ukraine since Russian invasion started
The Office of the UN High Commissioner for Human Rights (OHCHR) says that 3,238 civilians have been killed and 3,397 injured in Ukraine since the full-scale Russian invasion started on February 24.
That's according to a civilian casualty update published by OHCHR on May 4, Ukrinform reports.
According to the update, those killed include 1,162 men, 738 women, 71 girls, and 84 boys, as well as 72 children and 1,111 adults whose sex is yet unknown.
Those injured include 424 men, 337 women, 71 girls, and 82 boys, as well as 169 children and 2,314 adults whose sex is yet unknown.
Most of the civilian casualties recorded were caused by the use of explosive weapons with a wide impact area, including shelling from heavy artillery and multiple launch rocket systems, and missile and air strikes.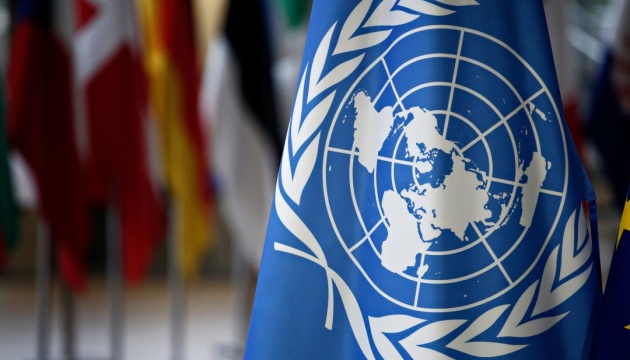 OHCHR believes that the actual figures are considerably higher, as the receipt of information from some locations where intense hostilities have been going on has been delayed and many reports are still pending corroboration.
This concerns, for example, Mariupol (Donetsk region), Izium (Kharkiv region), and Popasna (Luhansk region), where there are allegations of numerous civilian casualties.
18:20 Defense Ministry of Ukraine: Russia trying to intensify offensive in eastern Ukraine.
Russian troops are trying to increase the pace of their offensive in eastern Ukraine.
Ukrainian Defense Ministry spokesperson Oleksandr Motuzianyk said this at a briefing at the Media Center Ukrain, Ukrinform reports.
"The command of the Russian troops is trying to increase the pace of the offensive operation in eastern Ukraine in order to reach the administrative borders of the Donetsk and Luhansk regions, as well as to develop an offensive in certain areas: Zaporizhzhia and Kryvyi Rih. To this end, the enemy is regrouping and strengthening its troops, increasing the system of fire damage and logistics," Motuzianyk said.
According to him, the enemy continues to launch air and artillery strikes on Kharkiv.
In the Izium area, the invaders are trying to seize the initiative and conduct offensive operations on the Izium-Barvinkove axis. For this purpose, the enemy uses artillery outside the settlements of Hrushuvakha, Nova Dmytrivka and Kurulka.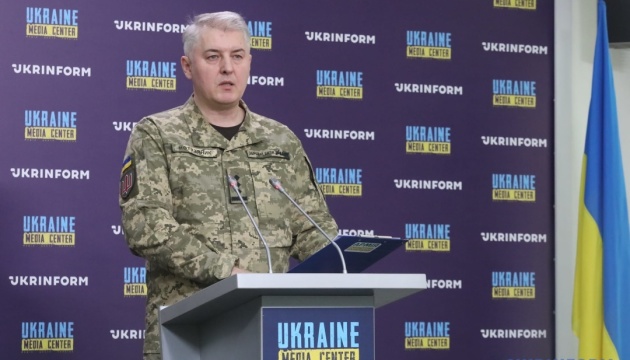 In addition, in the Kryvyi Rih area, the enemy fired from artillery outside the settlements of Osokorivka, Mykolayivka and Topolyne.
Motuzianyk noted that the Black Sea Fleet ships in the Black and Azov Seas continue to perform tasks to isolate the area of hostilities and try to conduct reconnaissance. The possibility of the Russian Navy continuing to launch missile strikes on Ukrainian territory is not ruled out.
17:45 Invaders shell two villages in Dnipropetrovsk region from Grad multiple rocket launchers
Russian invaders used Grad multiple launch rocket systems to shell the Velykomykhailivka community in the Synelnykove district of the Dnipropetrovsk region, damaging several dozen private houses in two villages.
Valentyn Reznichenko, head of the Dnipropetrovsk Regional Military Administration, said this on Telegram, Ukrinform reports.
"The enemy fired at the Velykomykhailivka community in the Synelnykove district using Grad MLRS. They hit two villages. Dozens of houses were damaged there, windows in a shop, school and kindergarten were broken," the official said.
According to Reznichenko, people were not injured.
"Most of the locals left the dangerous area," he added.
On May 2, the Russian armed forces launched a missile attack on infrastructure in the Synelnykove district of the Dnipropetrovsk region, damaging a grain storage plant and a farm. No one was injured in the attack.
17:10 The russians are inflating the situation in the Pridnestrovian Moldavian Republic to use it as a psychological attack against Ukraine and looking for ways to disperse the Ukrainian army during a difficult defence campaign to protect the Ukrainian Donbass and the south.
It is according a statement of the Defense Intelligence of the Ministry of Defense of Ukraine.
Aware of the lack of significant success in the so-called 'special opeartion' against Ukraine and the effectiveness of Ukrainian units, the occupation command is trying to create zones of instability near the Ukrainian border and the threat of rusian and pro-russian armed forces from the Pridnestrovian Moldavian Republic (so colled Transnistria) , Defense Intelligence of Ukraine states.
Find more details on the theme in a publication by Defense Express: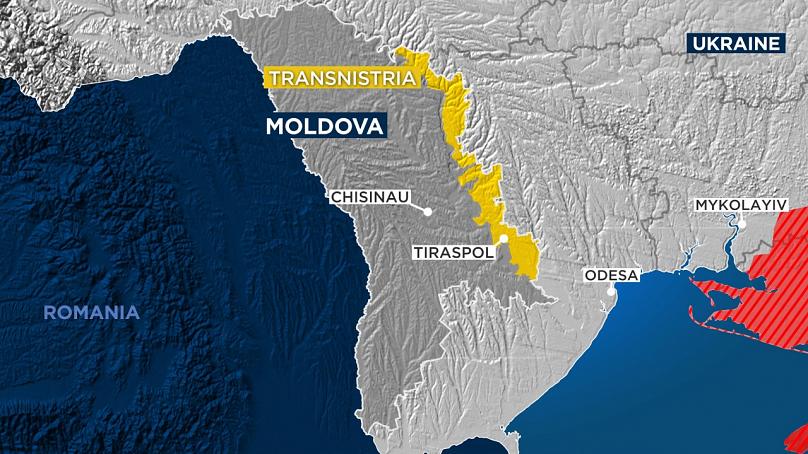 16:45 Contact with Mariupol's defenders at Azovstal plant lost.
Contact with Ukrainian defenders at the Azovstal steel plant has been lost, and it is not clear at this time what is happening there.
Mariupol Mayor Vadym Boichenko said this during a nationwide telethon, Ukrinform reports.
Asked by the host whether a real breakthrough at Azovstal is possible and how strong this structure is, Boichenko said: "Unfortunately, today contact with the guys has been lost. There is no contact in order to understand what is happening there, whether they are they safe or not. We were in contact yesterday, but today, unfortunately, I can't comment on anything. We pray for our heroic guys and I thank them for the feat they have done today for our whole country - they held back the enemy and gave us more time to prepare. And they are real, courageous and heroic defenders of Mariupol. We thank them for that."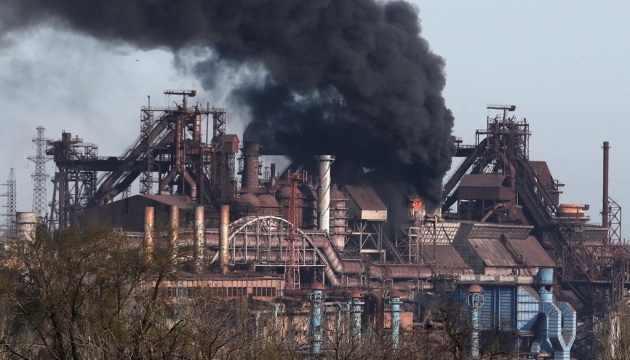 He recalled that heavy fighting is taking place in the besieged port city every day on the territory of "our Azovstal fortress."
"Brave guys are defending this fortress. But it is very difficult, because they [Russian forces] are shelling this fortress from heavy artillery, tanks, and aircraft. Ships are also firing at this fortress. But we must understand that locals, civilians are staying there today," Boichenko added.
16:25 Britain has banned all service exports to Russia as new sanctions against 63 individuals and organisations have been announced.
The measures, announced by Britain's foreign secretary, Liz Truss, would cut off Russia's access to the UK's accounting, management consulting and PR services, The Guardian reports.
According to the UK government, Russia is "heavily reliant" on service companies in Western countries, and cutting off UK services will account for 10% of Russian imports in the sectors affected.
In a statement, Truss said: "Doing business with Putin's regime is morally bankrupt and helps fund a war machine that is causing untold suffering across Ukraine. Cutting Russia's access to British services will put more pressure on the Kremlin and ultimately help ensure Putin fails in Ukraine."
British government has also announced 63 new sanctions, including travel bans and assets freezes for individuals linked to Russian broadcasters and newspapers, and sanctions against mainstream media organisations.
Those sanctioned today include employees of Channel One, a major state-owned outlet in Russia, as well as war correspondents embedded with Russian forces in Ukraine. Organisations including state-owned broadcaster, All Russia State Television and Radio Broadcasting, will also face sanctions.
Other media companies sanctioned include InfoRos, a news agency spreading "destabilising disinformation about Ukraine"; SouthFront, a disinformation website; and the Strategic Culture Foundation, an online journal spreading disinformation about the invasion.
15:55 As result of enemy's missile attack in Zakarpattia, infrastructure facility on fire, gas transmission pipeline, buildings damaged.
As a result of missile fire by the invaders of Volovets community of Zakarpattia, an infrastructure facility was on fire, buildings within a radius of 500 meters and a gas transmission pipeline were damaged, the Prosecutor General's Office (PGO) has said.
"On the evening of May 3, 2022, the Russian armed forces launched a missile attack on Volovets territorial community. The impact caused an infrastructure facility to catch fire. Buildings within a 500-meter radius were damaged by debris, windows were broken in the premises and other material damage was caused," the prosecutor's office said in a statement posted on Wednesday in the Telegram channel.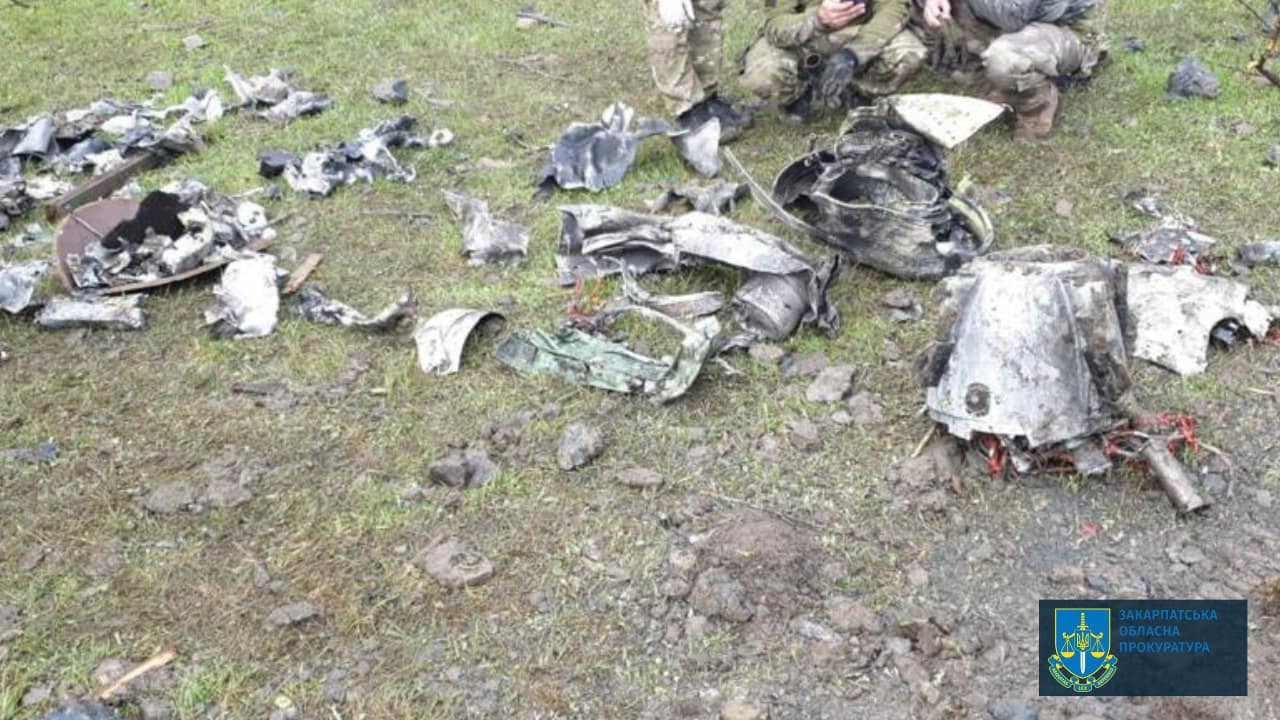 According to the prosecutor's office, the gas transmission pipeline was also damaged by the shock wave, due to which over 50 houses in the village were temporarily left without gas supply.
Under the procedural leadership of Zakarpattia Regional Prosecutor's Office, a pretrial investigation was launched into the violation of the laws and customs of war (part 1 of Article 438 of the Criminal Code of Ukraine).
Pretrial investigation in criminal proceedings is carried out by the SBU Department in Zakarpattia region.
15:40 Ursula von der Leyen says Putin must pay 'high price' as she proposes oil ban
Ursula von der Leyen has proposed a total ban on Russian oil imports to the EU, saying Vladimir Putin had to pay a "high price for his brutal aggression" in Ukraine, The Guardian reports.
Member states in Brussels are scrutinising a proposed sixth package of sanctions, but in a speech on Wednesday the European Commission president said Russian oil flows had to stop.
Von der Leyen said Russian supply of crude oil would be prohibited within six months and refined products would be banned by the end of the year, while she acknowledged the demands from countries such as Slovakia and Hungary for additional flexibility.
"Let us be clear: it will not be easy," Von der Leyen said in a speech to the European parliament.
Some member states are strongly dependent on Russian oil. But we simply have to work on it. We now propose a ban on Russian oil. This will be a complete import ban on all Russian oil, seaborne and pipeline, crude and refined.
We will make sure that we phase out Russian oil in an orderly fashion, in a way that allows us and our partners to secure alternative supply routes and minimises the impact on global markets.
Russian imports account for 25% of oil imports to the EU and are a major source of revenue for the Kremlin but the level of dependency varies and Slovakian and Hungarian ministers have already said they will seek exemptions from the proposals.
The sanctions package will require unanimous support from the EU member states whose representatives in Brussels have already started to pore over the details with the hope of coming to an agreement by the end of the week.
15:20 President of Ukraine Volodymyr Zelensky has named three stages of the war with Russia.
The statement came in a video address to the Wall Street Journal CEO Council Summit, Ukrinform reports.
The first of them is to stop Russia's advance, which, according to the president, Ukrainians have already done. The second phase is to push Russia out of Ukrainian territory. Work to this end is now ongoing. And the third is to restore the territorial integrity of Ukraine as much as possible.
Now the priority for Ukraine is to push Russian troops back to the positions they were in as of February 24 and to restore Ukraine's territorial integrity.
"Restoring territorial integrity… Our number one task is to push Russian troops to the territories they had been in before February 24. We understand that it will be difficult to restore territorial integrity completely on the temporarily occupied Crimean peninsula. And yet, I believe that we will be able in the future, having shown our might, which we're demonstrating as hard as we can, to move to the diplomatic path because any war ends in diplomacy," said the head of state.
Zelensky stressed that restoring territorial integrity within internationally recognized borders is the goal of every Ukrainian. At the same time, he added that it is impossible to do everything at once.
14:45 The Belarusian army began a sudden military exercises.
A sudden inspection of the armed forces have started In Belarus on Wednesday,April 4. A large part of the Belarusian army would be gradually involved in the event. During this inspection, according to the Ministry of Defense of this country, "military units must work out the issues of bringing into combat readiness, marching to certain areas and carrying out training and combat missions."
What threat can these exercises pose to Ukraine and Europe as a whole, and can it be part of a much larger plan?
Find more details on the theme in a publication by Defense Express: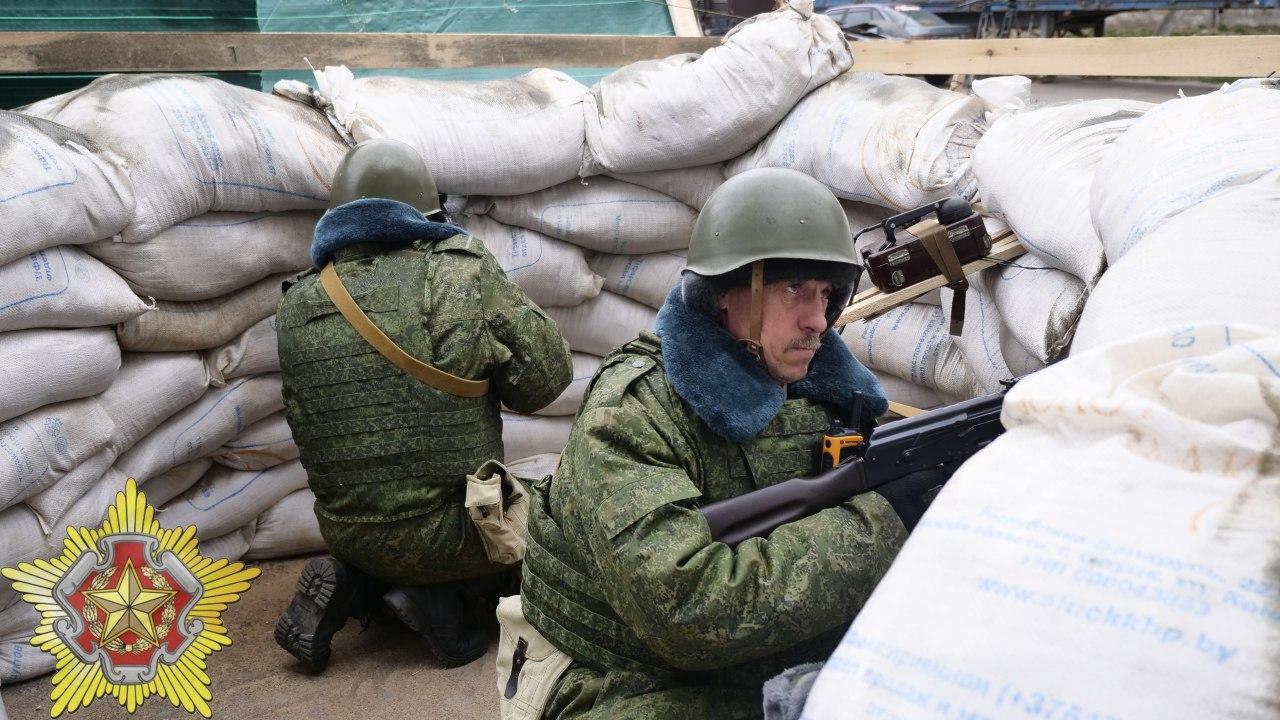 14.00 Defense Intelligence of Ukraine: Russia plans to hold military parade in Mariupol on May 9. The Defense Intelligence of the Ministry of Defense of Ukraine reported that Sergey Kiriyenko, Russian deputy presidential chief of staff, arrived in bombed-out Mariupol to control "preparations for the parade," such as cleaning the central streets from debris, unexploded ordnance and removing the bodies of those killed.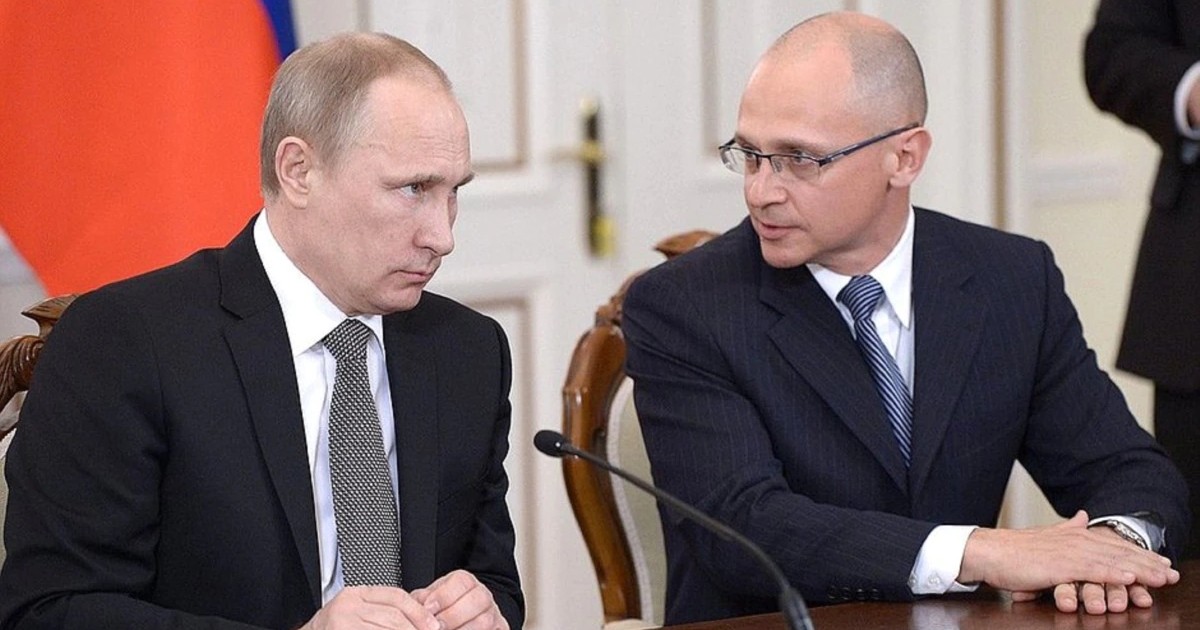 13:30 Moldova has been making contingency plans for "pessimistic" scenarios amid fears that it could be drawn into the conflict in neighbouring Ukraine, the country's president, Maia Sandu, said, The Guardian reports.
Speaking at a press conference with the president of the European Council, Charles Michel, Sandu said Moldova does not see an "imminent" threat of unrest spilling over from the war in Ukraine despite "provocations" by pro-Russian separatists in the breakaway region of Transnistria, who have reported a number of attacks and explosions there, which they have blamed on Kyiv.
Sandu and her government have blamed the incidents on "pro-war" separatist factions, and denounced comments last month by a Russian general that Russia aimed to seize Ukrainian territory to link up with the separatists in Moldova.
Ukraine has accused Russia of trying to drag Moldova into the war. The Kremlin has expressed "concern" over the situation in Moldova's separatist region.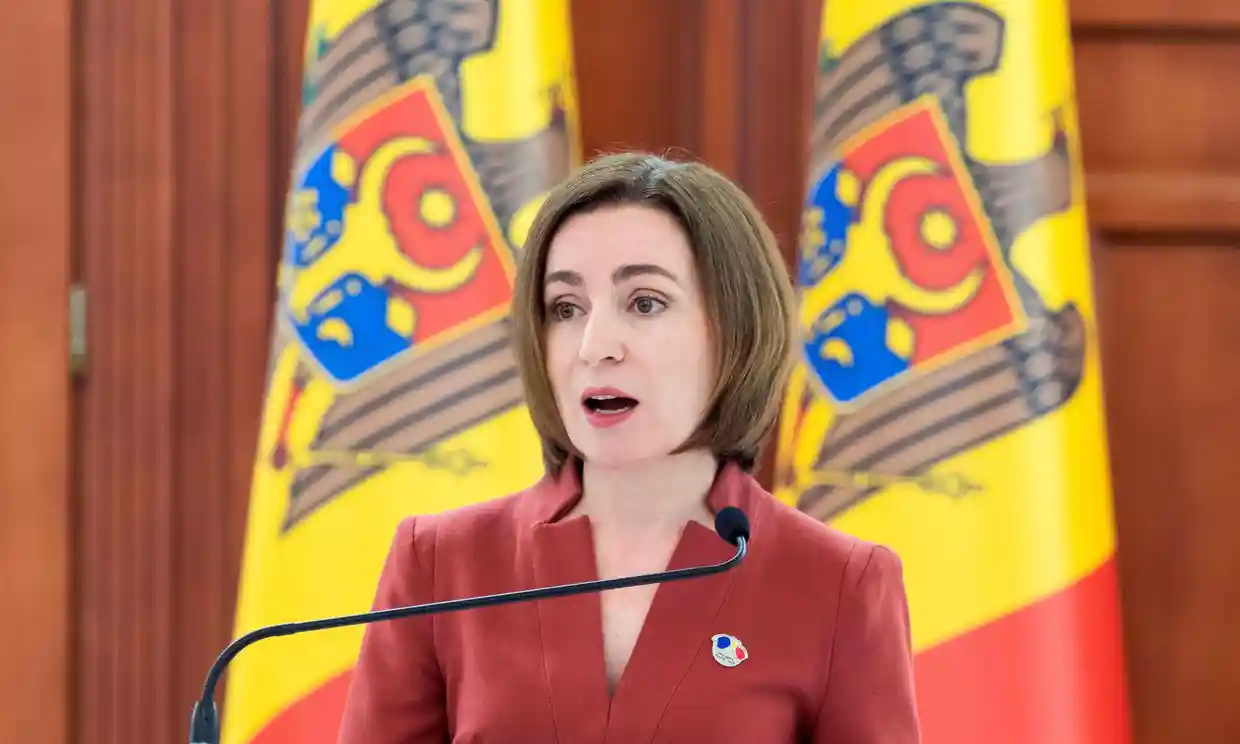 Asked whether she was worried about unrest in coming days, Sandu replied: "We see no imminent threat for the nearest future, but of course we have contingency plans for such scenarios, which are less optimistic or which are pessimistic."
She repeated her description of the unrest as "provocations" by separatists, and said Moldova's police were doing what they could on their side of the Dniestr River to ensure stability.
12:50 The head of the Lviv Regional Military Administration, Maksym Kozytskyi: Russia's missile strikes on Lviv region leave 250,000 people without power.
"More than 85,000 households and more than 12 settlements were completely de-energized. Another five settlements were partially de-energized. About 250,000 people were left without electricity," he said, Ukrinform reports.
12:30 State Border Guard Service spokesman Andriy Demchenko: Border guards currently see no amassing of enemy convoys in Transnistria.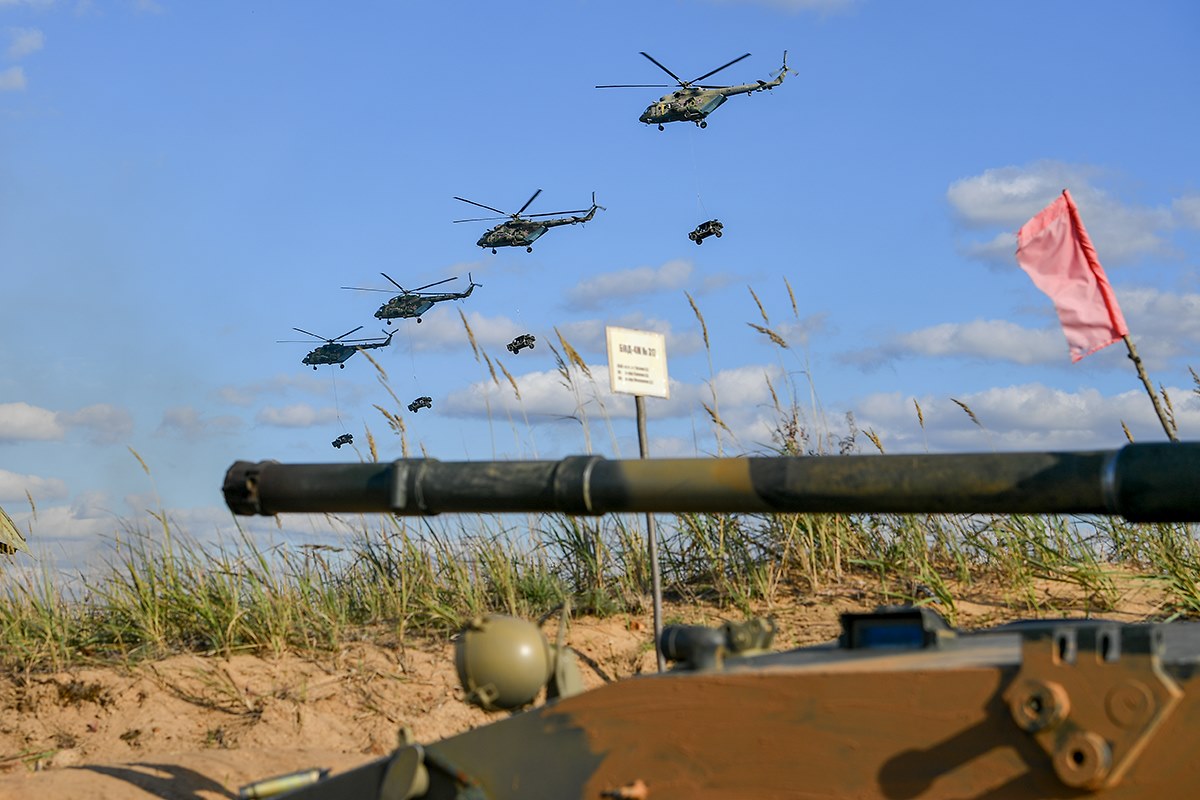 "Explosions and provocations in Transnistria are all part of the Kremlin's game. It uses such areas to destabilize the situation or try to use the territory in the war against Ukraine. At the moment, we are not recording any accumulation of forces or formation of convoys along the border line, which would be ready for moving into Ukraine," Demchenko stressed, Ukrinform reports.
Defense Express offers to read more about Transnistria in the article: Situation is Getting Tense in Transnistria: russian Military Families Return to Moscow. Ukraine is Indirectly Accused of Provocations
12:20 The North Territorial Defense Forces Regional Command: Russia's Zoopark radar system destroyed in Chernihiv Region.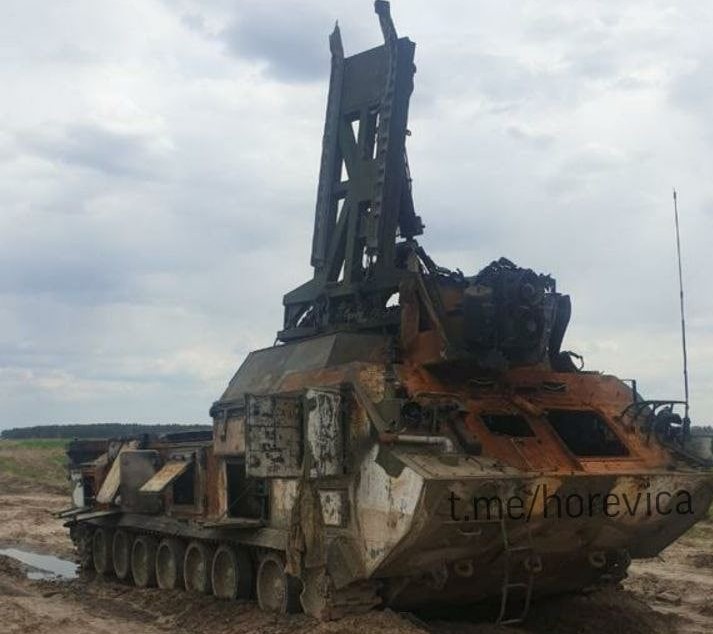 "Russia's Zoopark-1M counter-battery radar system was destroyed in Chernihiv Region. Now it's just a pile of scrap metal," the post states, Ukrinform reports.
11:35 Media: EU proposes gradual ban on Russian oil, targets more banks in new set of sanctions.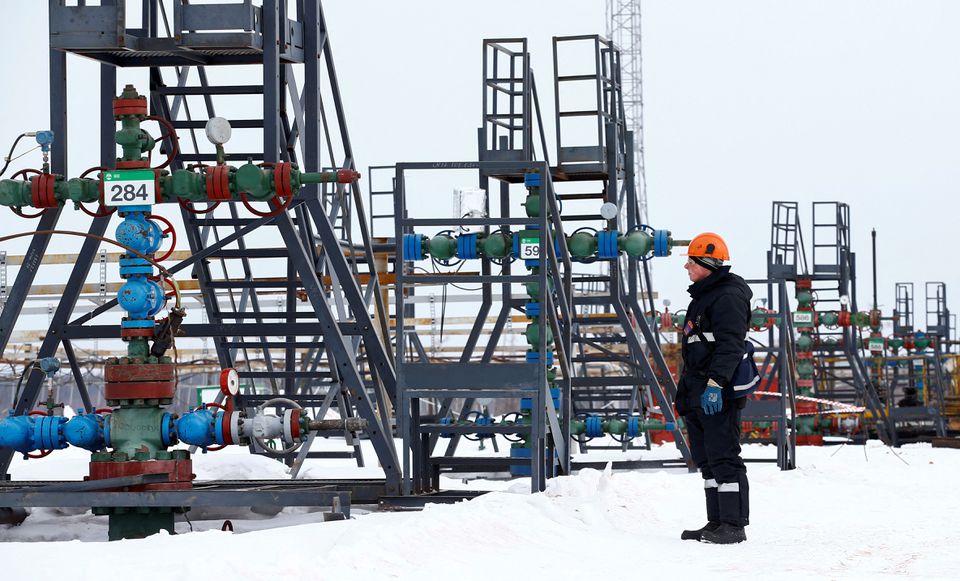 President of the European Commission Ursula von der Leyen presented the sixth package of EU sanctions against Russia over its invasion of Ukraine. The plan, if agreed upon by EU governments, would include a six-month period of phasing out Russian oil and oil products. The Commission's measures also target three Russian banks, including the biggest Sberbank, adding it to several banks already excluded from the SWIFT system, Kyiv Independent reports, siting Reuters.
11:10 The General Staff of the Armed Forces of Ukraine has posted the new summary of total combat losses of the enemy from 24.02 to 04.05.
According to the report 24500 agressor's troops eliminated, 652 air targets of invaders were shot down thousands of tanks, armored vehicles and tracks were destroyed by defenders of Ukraine.
Find more details on the current russia's combat losses in Ukraine-russia war in a publication by Defense Express: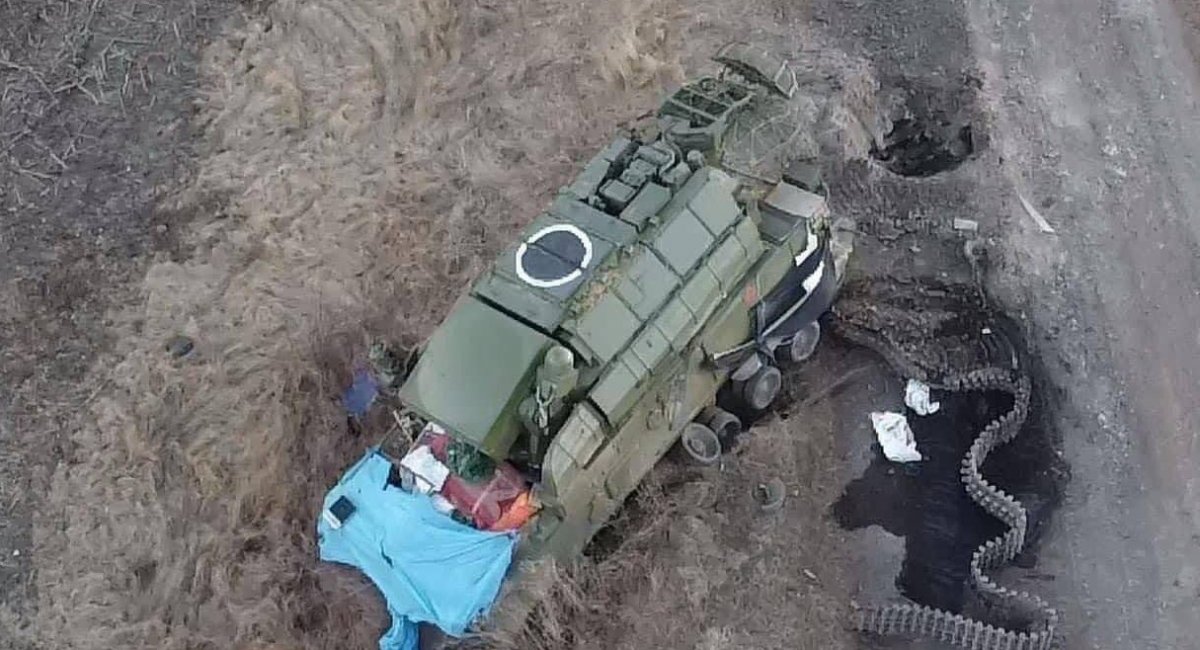 10:30 National Security and Defense Council of Ukraine Secretary Oleksiy Danilov: Not enough weapons to unblock Mariupol right now.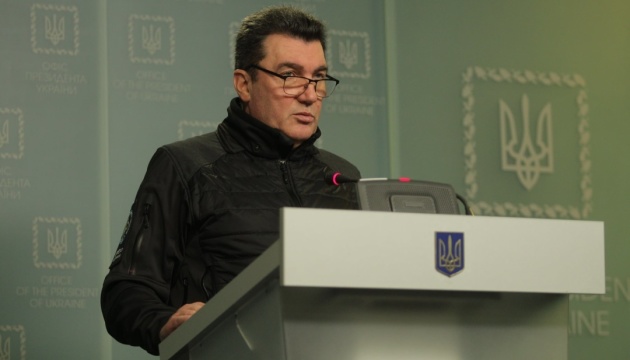 The relevant statement was made by National Security and Defense Council of Ukraine Secretary Oleksiy Danilov in an interview with ISLND TV, Ukrinform reports.
"All of them [Mariupol defenders – Ed.] are heroes, all of those who are staying there. If there had been the tiniest opportunity to release them through the military campaign, this would have happened. Unfortunately, we do not have enough heavy weapons and armored vehicles today. If we had had them, rest assured, the President would have given a command, and such special operation would have been carried out," Danilov told.
10:10 Since russia isn't capable of capturing strategic cities, the occupants resolve to destruction of these cities, as they are doing with Mariupol. To do that they use aerial attacks and artillery shelling. Recently they have redeployed 2S4 Tyulpan heavy mortars to Ukraine.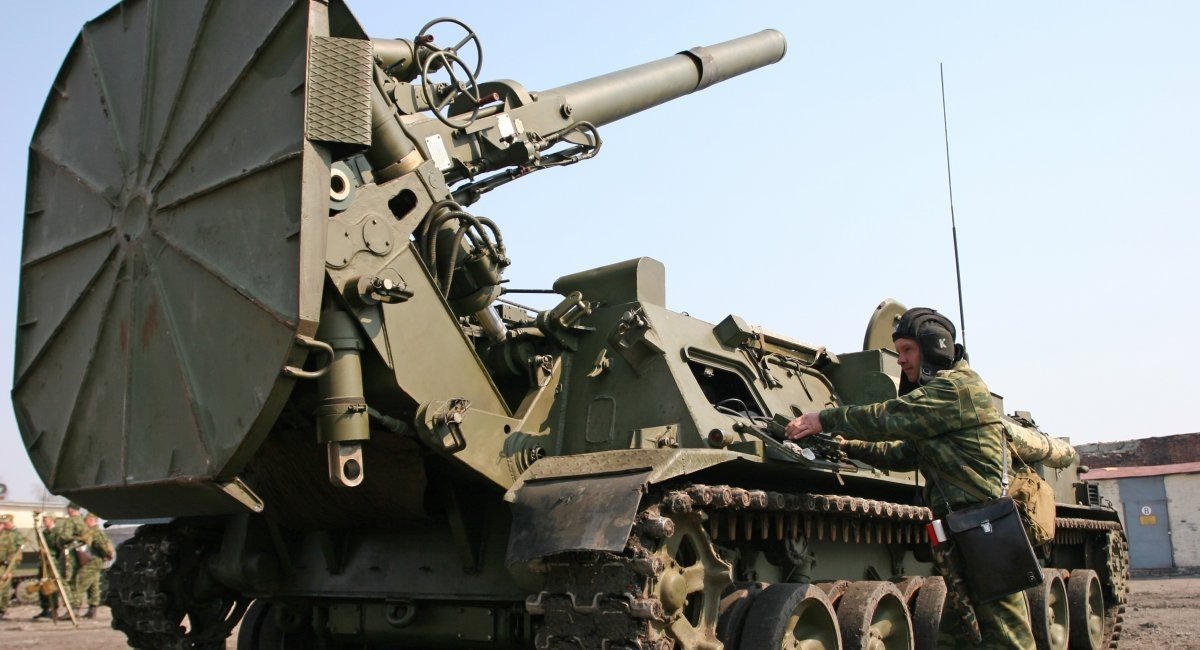 09:55 British Defense Intelligence update on the situation in Ukraine as of 04 May 2022.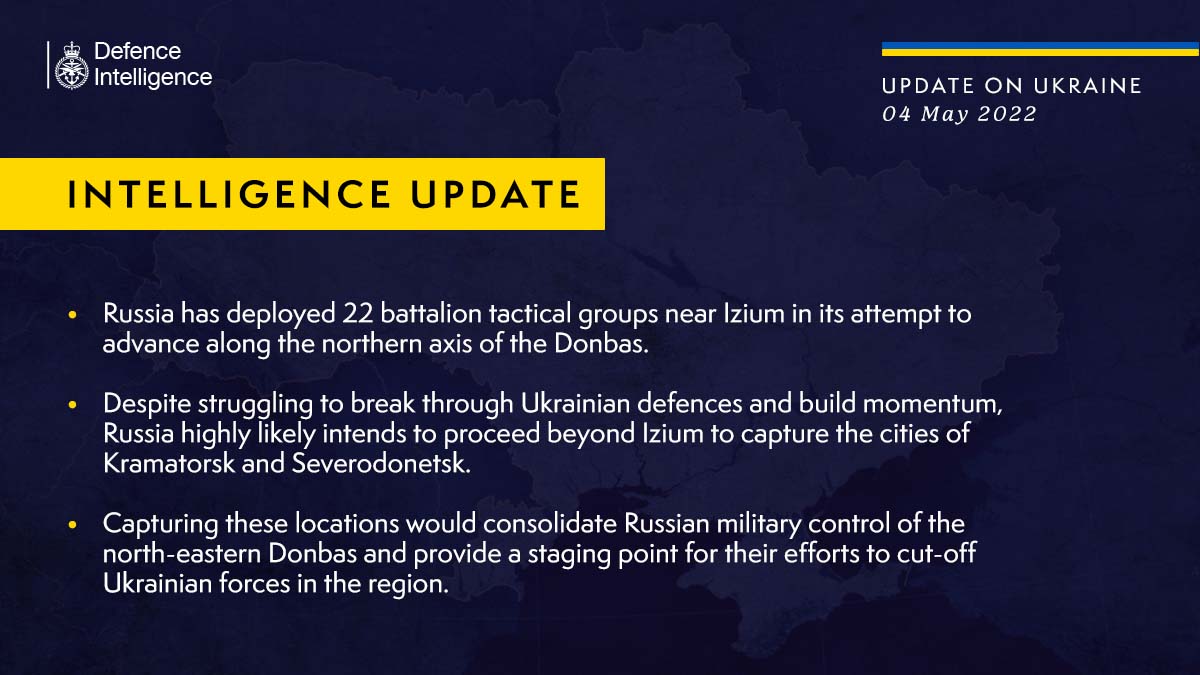 09:20 General Staff of the Armed Forces of Ukraine posted a short video of enemy BMP-3 destruction by 93rd Separate Mechanized Brigade in Kharkiv region.
09:00 Head of the Luhansk Regional Military Administration Serhiy Haidai: Two people killed in missile strike on Luhansk region.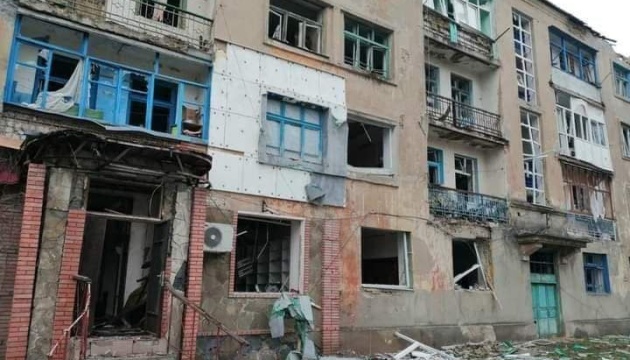 "Yesterday, each of our towns suffered from the enemy. Four settlements withstood missile and bomb strikes. The Russians do not just destroy Popasna, they remove it from the map of Luhansk region as a settlement. The enemy launched 34 attacks on the region's residential areas. Two people were killed – a woman from Lysychansk and a man from Popasna. Two women from Lysychansk were injured," Head of the Luhansk Regional Military Administration Serhiy Haidai posted on Telegram, Ukrinform reports.
08:15 An adviser to the Head of the President's Office, Darya Zarivna: Ukraine receives more than 300,000 tonnes of humanitarian aid in two months.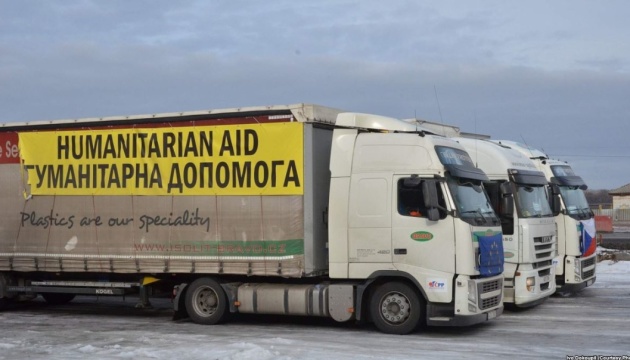 "From the first days of March to May, Ukraine received more than 304,000 tonnes of humanitarian aid. About 24,000 tonnes arrived last week," Darya Zarivna, adviser to the Head of the President's Office, said at a briefing, Ukrinform reports.
07:40 General Staff of the Armed Forces of Ukraine has published an operational report regarding the situation on Ukrainian frontlines as of 06:00, May 4th
Regardless the casualties russian occupiers are unsuccessfully trying to complete the objective to maintaint the ground corridor with the temporarily occupied Ukrainian Crimea. In order to destroy Ukraine's transport infrastructure, the enemy fired missiles at facilities in Dnipropetrovsk, Kirovohrad, Lviv, Vinnytsia, Kyiv, Zakarpattia, Odesa and Donetsk oblasts.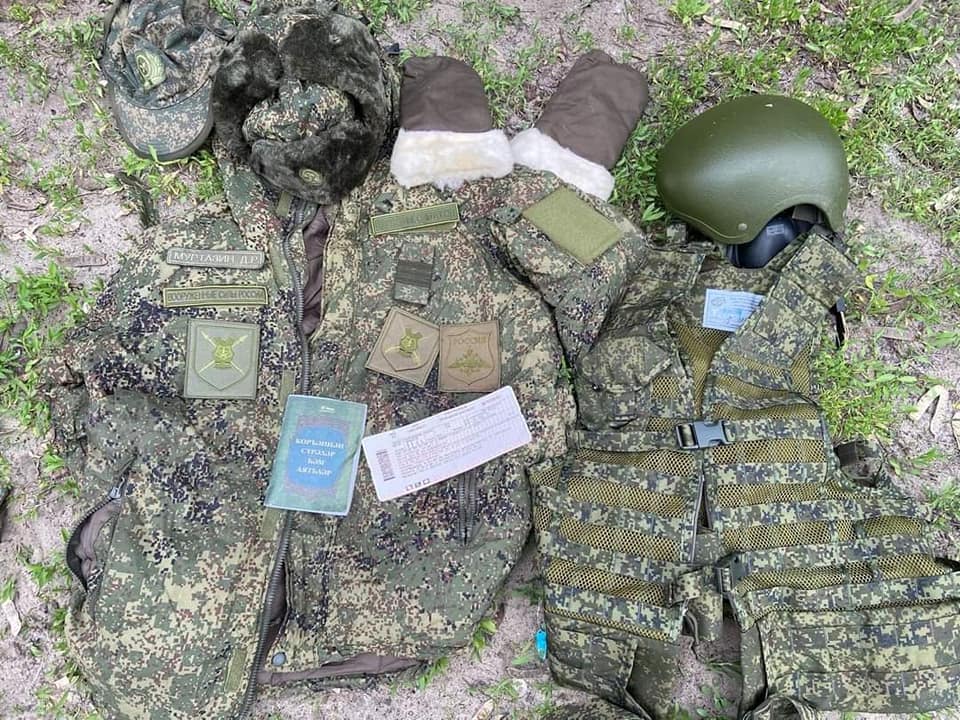 07:00 Apart from armament UK is willing to help Ukraine to rescue civilians from besieged areas. The latest donation from the United Kingdom will include 13 armored vehicles for safe transportation of civilians and Ukraine's senior officials.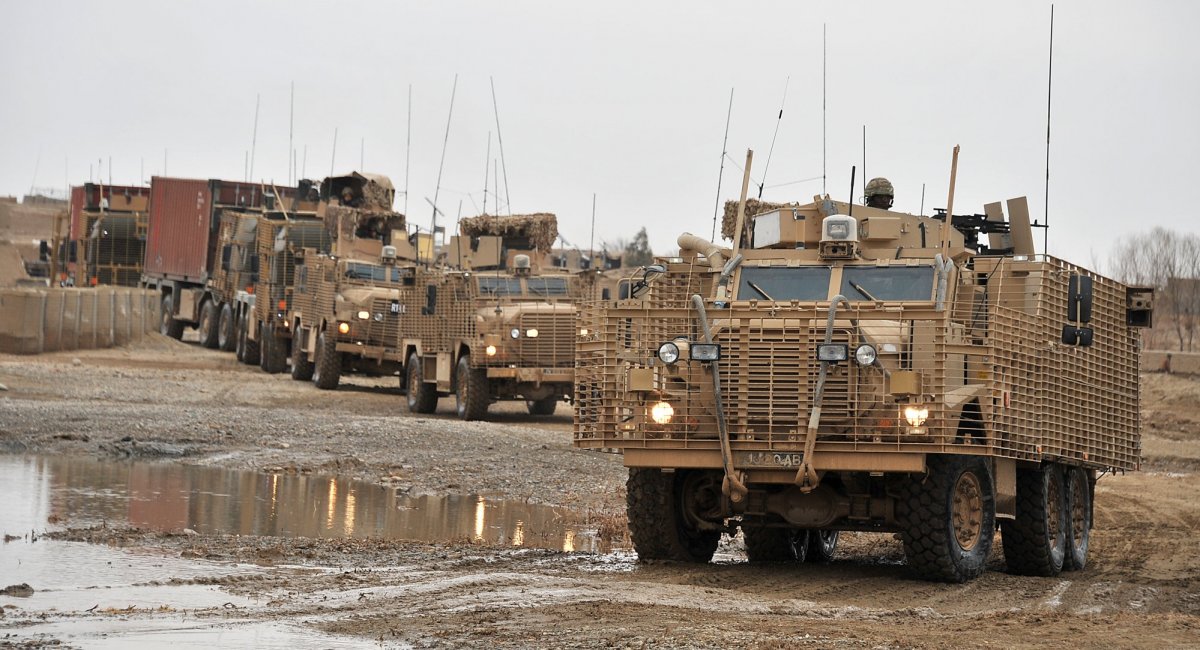 06:00 Deputy Prime Minister of Ukraine Iryna Vershchuk: Evacuations from Mariupol to resume on May 4.
Iryna Vershchuk said the Ukrainian government has planned four humanitarian corridors to evacuate civilians to Zaporizhzhia on May 4 if all safety conditions are met. The meeting points are Port City shopping mall in Mariupol at 8 a.m. local time, Lunacharske Circle, close to Berdyansk at 10 a.m., Tokmak at 3 p.m. and the village of Vasylivka at 4 p.m., Kyiv Independent reports.
05:26 Ukrainian "Bayraktar" strike russian-occupied Snake Island
Operational Command "South" on Tuesday, May 3, published a new video of the Bayraktar TB2 UAV on the positions of the Russians on the island of Snake in the Black Sea.
Thus, the video shows that the Ukrainian strike and reconnaissance unmanned aerial vehicle during its mission to the island, in addition to the two enemy boats destroyed yesterday, also "covered" the ammunition depot and the command post of the occupiers.
More details: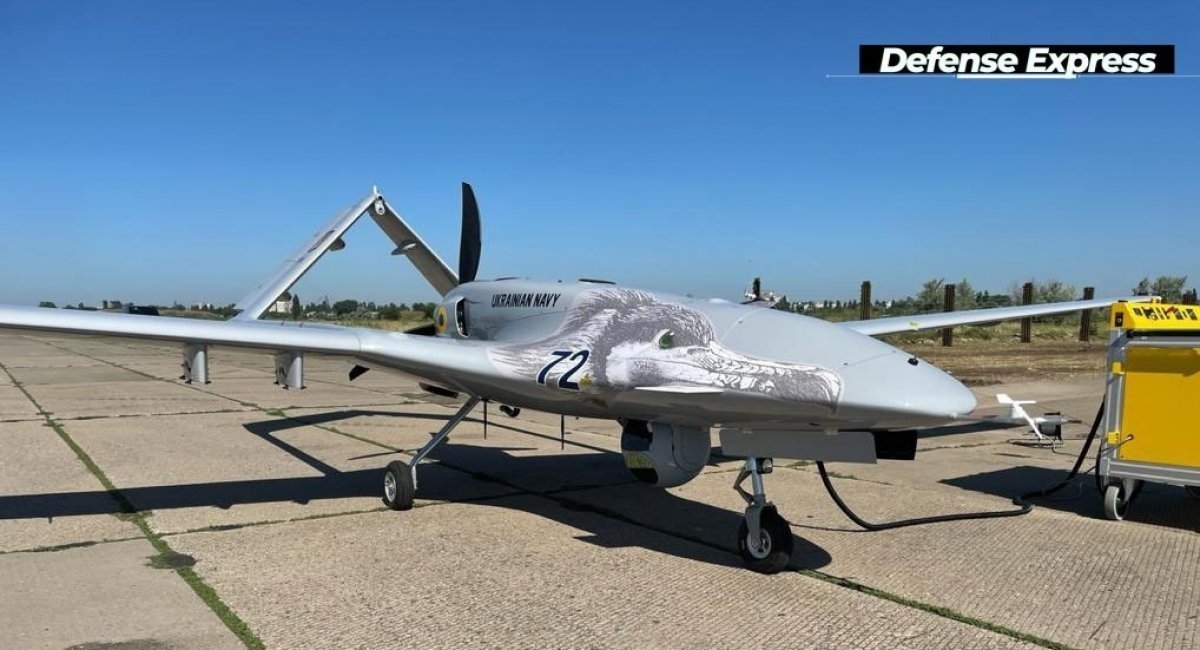 02:35 Ukrainians are highly effective in using weapons provided by Western partners – General Mark Milley
US Defense Minister Lloyd Austin and US Army's Chief of Staff Gen. Mark Milley praised the Ukrainian military for the highly effective defense against the russian invasion and speculated over the key factors that contributed to the successful defensive operation so far. Defense Minister Lloyd Austin and General Mark Milley, Chairman of the Joint Chiefs shared their thoughts during a hearing at US Senate on Tuesday, May 3, Ukrinform news agency reports.
"You're seeing the ubiquitous use of precision munitions, you're seeing the use of drones, for example, unmanned aerial vehicles, you're seeing the very effective use of air defense systems," Gen Mark Milley said. "And of course, Javelin is what we have, but, many of the countries are providing all kinds of NLAWs and kind of Gustafs and RPGs, a wide variety of anti-tank weapons."
Learn more of the factors outlined by the two Pentagon seniors here: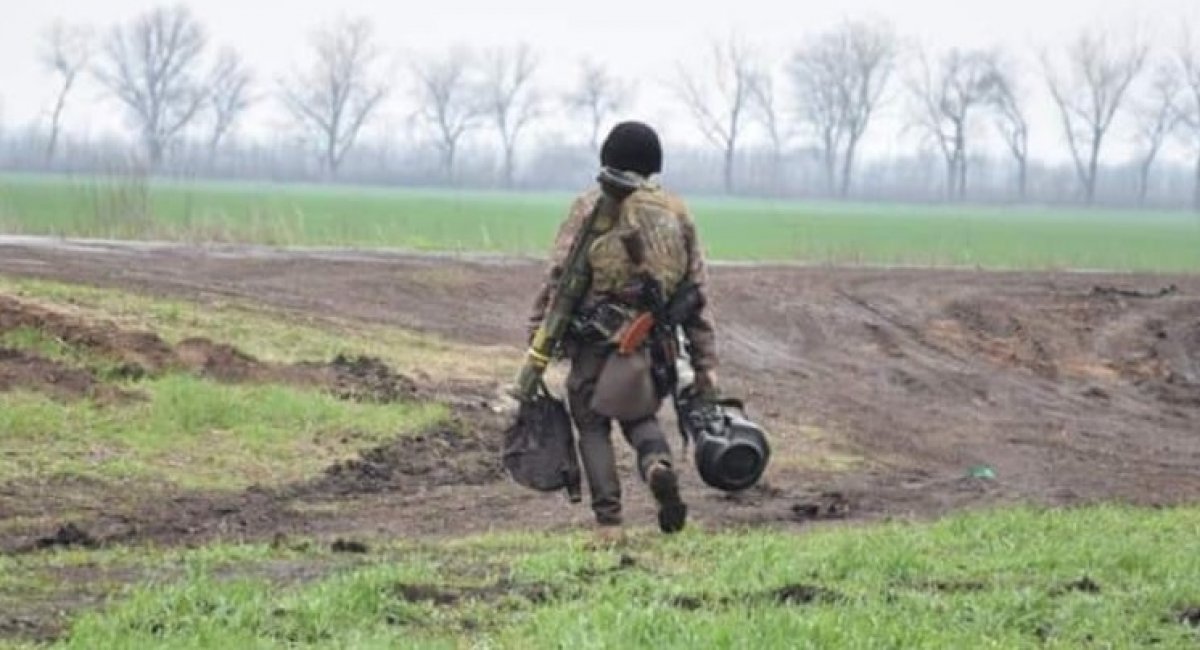 00:43 UK Government provides armored vehicles for evacuation of civilians
The UK government is sending 13 protective armored vehicles to safely evacuate people from the shelled areas in east of the country, said the statement from the UK's foreign affairs office. It says, a fleet of 13 armored vehicles will be donated to Ukraine. The fleet is made up of highly specialized steel-plated 4x4s resistant to high velocity bullets, anti-personnel mines and improvised explosive devices, namely "all tactics which have been used by Russian forces to slaughter civilians".
More details: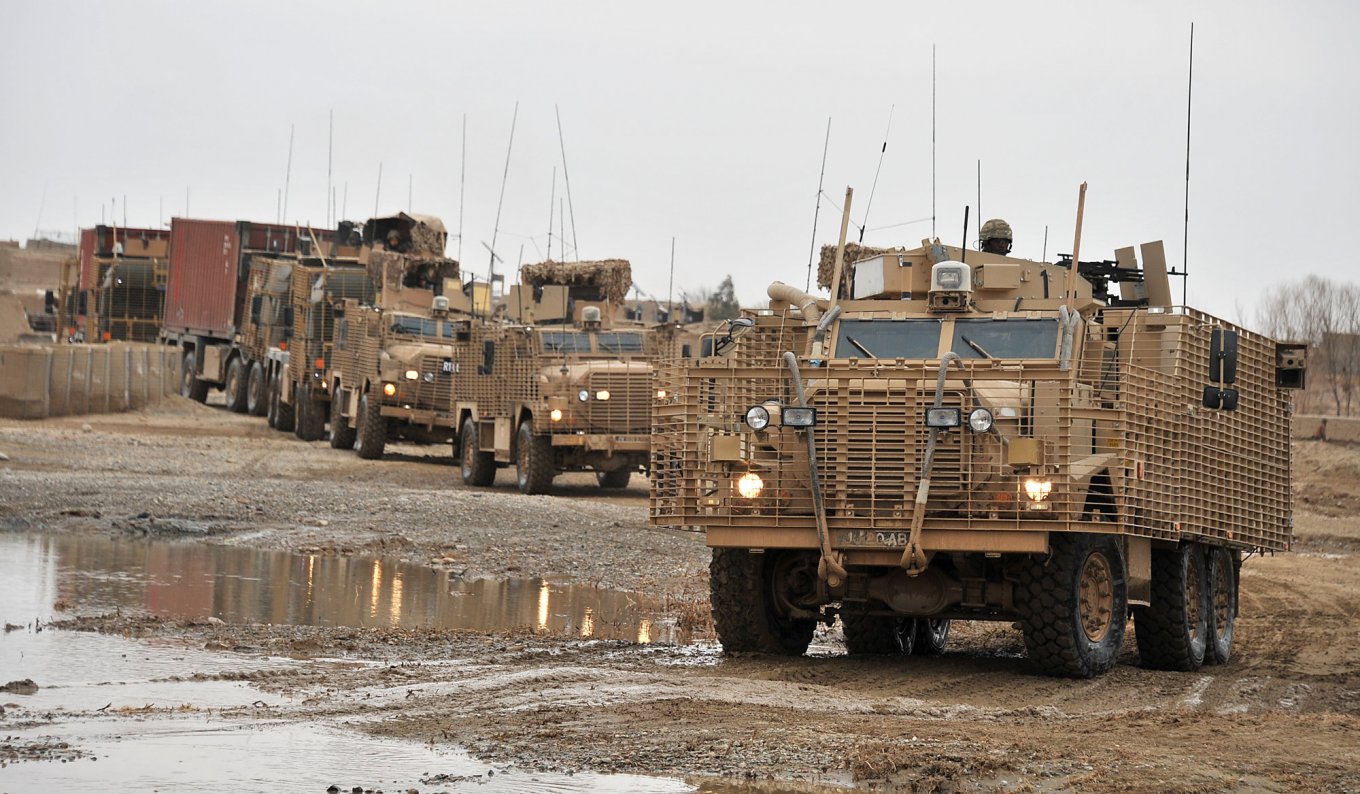 00:06 Ukrainian air defense fights against russian missile attack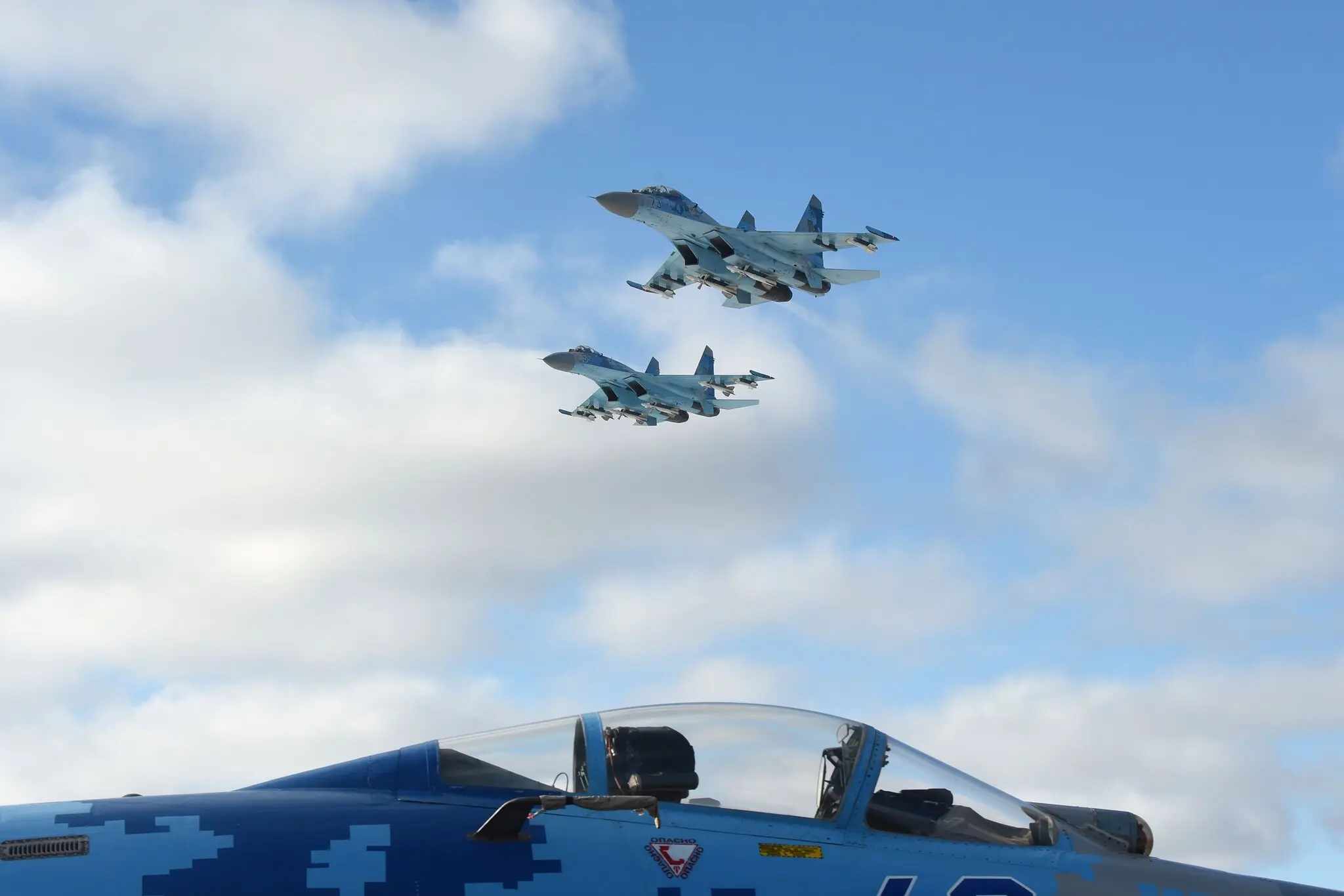 On May 3 evening russian strategic bombers of either Tu-95 or Tu-160 carried out a massive rocket attack from the Caspian region, reads the daily report from the Air Force of the Ukrainian Armed Forces. According to the preliminary data, 18 missiles were launched on the Ukrainian infrastructure of multiple regions. The aircraft didn't dive into airspace controlled by Ukrainian air defense but fired the missiles from afar.
Throughout May 3, air defense units of Ukraine have shot down at least 8 cruise missiles. There is also data of 7 russian UAVs down, and one aircraft rocket.
Ukrainian aircraft carried out "dozens of air raids" on russian positions, about ten attacks on clusters of enemy manpower, warehouses and equipment.
Read more: ​Day 69th of War Between Ukraine and Russian Federation (Live Updates)
---
---