Operational Command "South" on Tuesday, May 3, published a new video of the Bayraktar TB2 UAV on the positions of the Russians on the island of Snake in the Black Sea.
Thus, the video shows that the Ukrainian strike and reconnaissance unmanned aerial vehicle during its mission to the island, in addition to the two enemy boats destroyed yesterday, also "covered" the ammunition depot and the command post of the occupiers.
Read more: ​C-in-C of Ukraine's Armed Forces: Defenders of Ukraine Down Almost 20 Enemy Drones Worth $2M Over Past Two Days
Exactly when these blows were inflicted is not stated in the video, but the message from Operational Command "South" refers to "another" visit to "enemy positions on Zmiiny".
We will remind - Monday morning, May 2, the Commander-in-Chief of ZSU Valery Zaluzhny published video with destruction of two patrol boats like "Raptor" of the Russian Navy by means of Bayraktar TB2.
And if we restore the chronology of events that preceded the destruction of these boats, we can conclude that the work of Bayraktar TB2 on enemy boats and Snake Island is a pragmatically planned operation with maximum results. Another video released on Tuesday, May 3, shows us another stage of this operation.
Therefore, the Turkish Bayraktar TB2 UAVs from the Air Force of the Armed Forces of Ukraine continue to nightmare the racists with unexpected and effective strikes.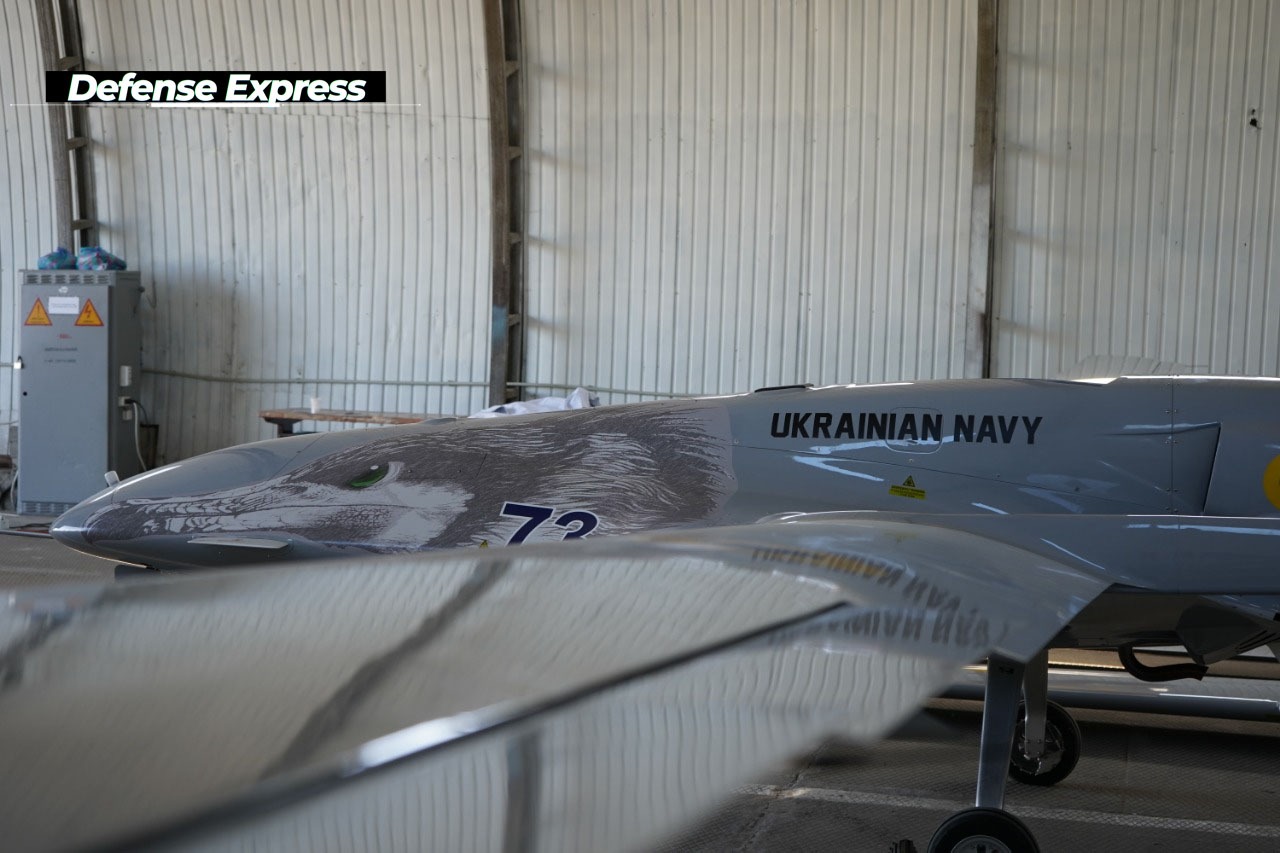 Defense Express reported earlier that Russia's Black Sea flagship 'Moskva' was hit by Ukraine's Neptune anti-ship cruise missiles.
The ship was famously defied by Ukrainian troops on Snake Island at the start of Ukraine-russia war.
On the first day of the invasion, the small garrison refused calls from the ship for it to surrender, telling the ship to "go fuck yourself".
Ukrainian Navy received first unit of Turkish-produced Bayraktar TB2 UCAV system in July, 2021. Ukraine's Navy Commsnd had plans to deploy a full unit of the ISR and attack UAV system Bayraktar TB2 and the first fire unit of the new anti-ship cruise missile system Neptune by 2022. It should be noted that Russia warned Turkey against selling Bayraktar TB2 drones to Ukraine, threatening that it would have to "review" its military technology relations with Ankara…
Read more: Russian ZALA UAV Shot Down in Dnipropetrovsk Region
---
---