Defense forces of Ukraine destroyed the enemy's BM-30 Smerch MLRS. A photo of a burned-out heavy self-propelled multiple rocket launcher of the russian occupation army was shown on the social network X (Twitter) by a Ukrainian soldier, user @externalPilot.
This is a rather rare target for the Ukrainian military – until now only one of these 300-mm MLRS was known to be destroyed — the first video of the russian BM-30 Smerch MLRS being destroyed by defenders of Ukraine was published in October 2022. Then this enemy multiple launch rocket system was disposed of in the Izyum area of Kharkiv region.
In addition, if we rely on data of the Oryx portal, since the beginning of the full-scale invasion of the russian federation in February 2022, the occupiers have also lost one transport and charging vehicle for the BM-30 Smerch MLRS.
We will remind, according to Military Balance data, as of 2022, the Russian army had 100 units of the BM-30 Smerch MLRS in service in the ground forces, and more than 4 in the marines.
The BM-30 Smerch heavy self-propelled 300 mm multiple launch rocket system has 12 launchers for launching 300-mm rockets. The maximum operating range of this system is 120 km. Because of such a long range, hunting down such a system is a rather difficult task.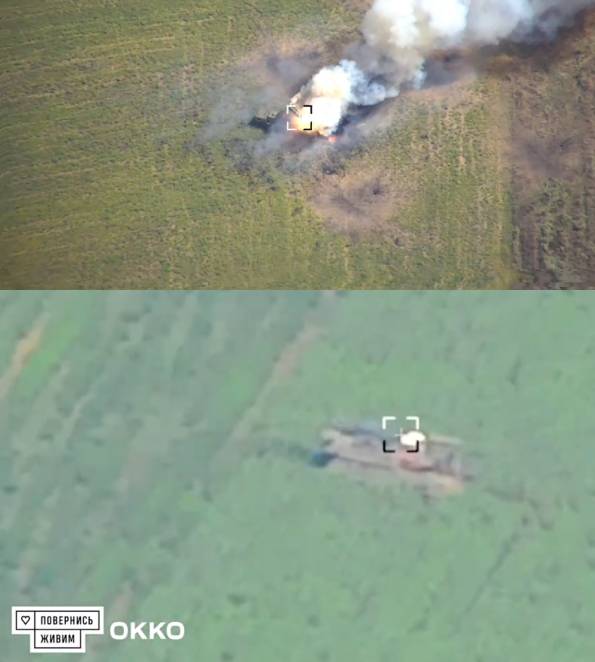 By the way, there is a hint in the photo that it was possible to shoot down the Russian BM-30 Smerch MLRS with the help of the Shark UAV by Ukrspecsystems company (part of NAUDI — the National Association of Ukrainian Defense Industries). The Defense Forces of Ukraine already have 25 such unmanned aerial systems in service. Since the spring of this year, these UAVs have been helping the Ukrainian military to destroy enemy weapons and military equipment. The UAVs were transferred within the framework of the "EYE FOR AN EYE" project, which was organized by the Come Back Alive Foundation. With the help of this UAV, russian weapons worth hundreds of millions of dollars have already been destroyed.
Read more: ​What Is Left of russia's the Minsk Landing Ship After Ukrainians Strike Sevastopol, Is It Realistic to Restore It?
---
---