Ukraine's Defense Minister Andriy Taran on May 11 issued directive 114 granting service use approval for the theater Unmanned Aircraft System Leleka-100 produced by the TOV 'Manufacturing & Innovation Company DeViRo" LLC, Dnipro.
This has made Leleka-100 the third indigenously developed UAS technology to succeed through official qualification trials and be officially adopted for operational use by Ukrainian Armed Forces.
Read more: Unmanned AWACS: Ukraine's Infozahyst Secures EUR 2 Million in Foreign Investment to Develop Innovative ELINT System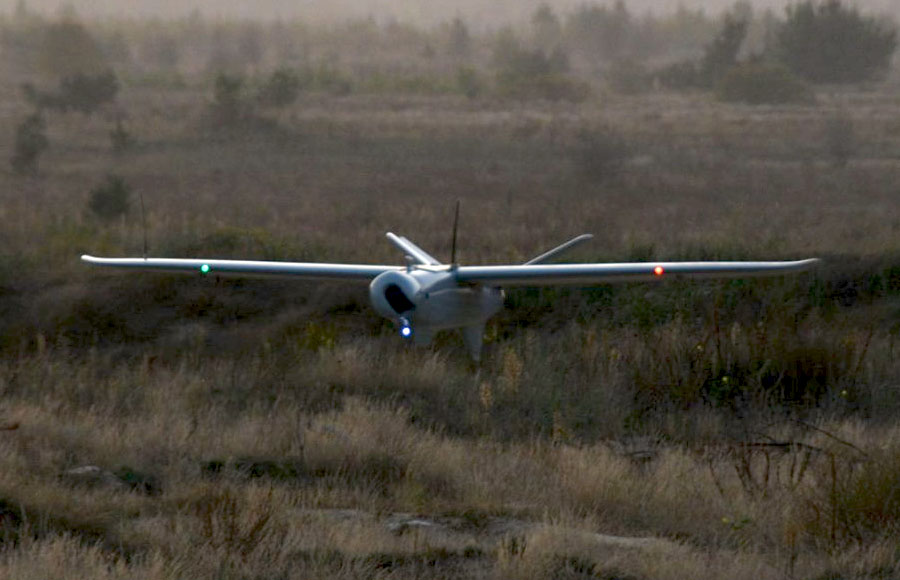 The first of these was Spectator-M1 produced by VAT Korolev Meridian of the Ukroboronprom defense industries group (inducted in service in June 2019), and the second was A1-SM Fury (inducted in service in April 2020) produced by Athlone-Avia, a member company of the Ukrainian League of Defense Industries.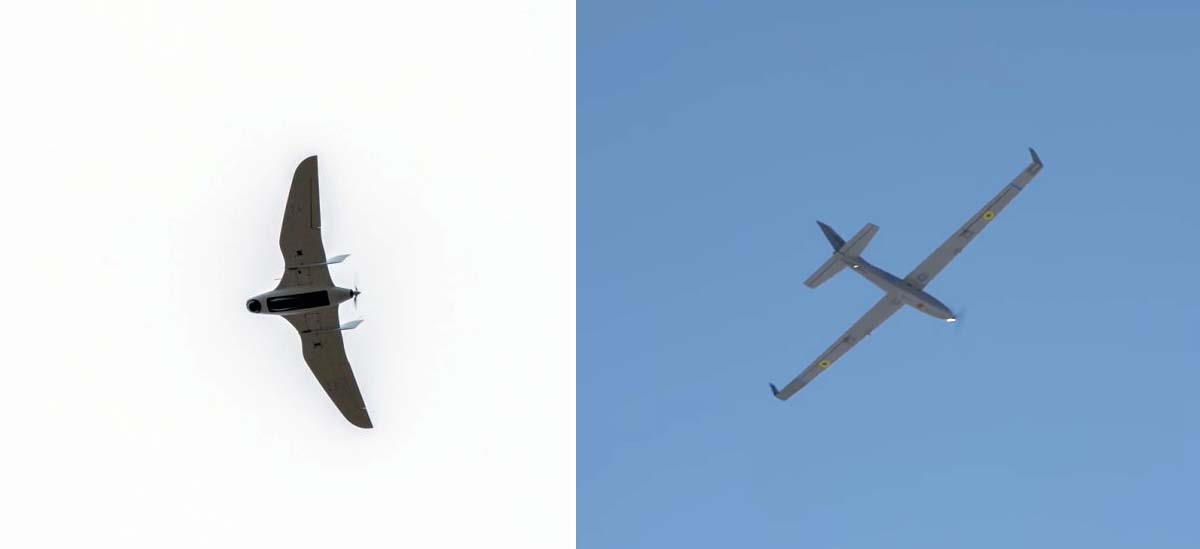 Leleka-100 succeeded through the official qualification trials process in October 2020.
DE memo: DeViRo's Leleka-100 UAS is equipped to perform missions including day/night aerial ISR, security patrolling, air-view mapping, and real-time geographic coordinate tracing. It can fly in fully autonomous mode from take-off to landing. Downlink transmissions of live video streaming are safely encrypted to preclude interception by unauthorized parties and can be turned on or off whenever seen appropriate by human operator.
Optional extras include a snapshot camera that would operate either automatically capturing images at a preset frequency rate or by commands from autopilot. Leleka-100 UAVs have seen massive use by Ukrainian forces in the Donbas war zone.
Developed by Kyiv-based Athlone-Avia, the A1-SM Fury is a multipurpose UAS designed to perform missions like target search/location and artillery spotting.
The system consists of three UAVs, swappable payload packages for day and night missions, UAV ground control and data processing station, ground antenna station, and miscellaneous equipments. Time into action is 15 minutes. The UAVs can fly in full radio silence and switch over to fully human controlled flight if necessary. Controlled via encrypted transmissions, the vehicles can return to base without the aid of GPS. Located in the gyro-stabilized fore-body of the vehicle, payload equipment is swappable within 30 seconds as needed to meet specific mission requirements. Cruise altitude can be up to 1,200 m depending on the mission being performed.
Leleka-100 and A1-SM Fury are the most widely fielded UAVs in the Ukrainian military service, with over 300 units operationally deployed so far.
Read more: Ukraine's brand new combat UAV debuts at IDEX 2021
---
---