Other details have not been disclosed, pending completion and evaluation of the results of the trials program.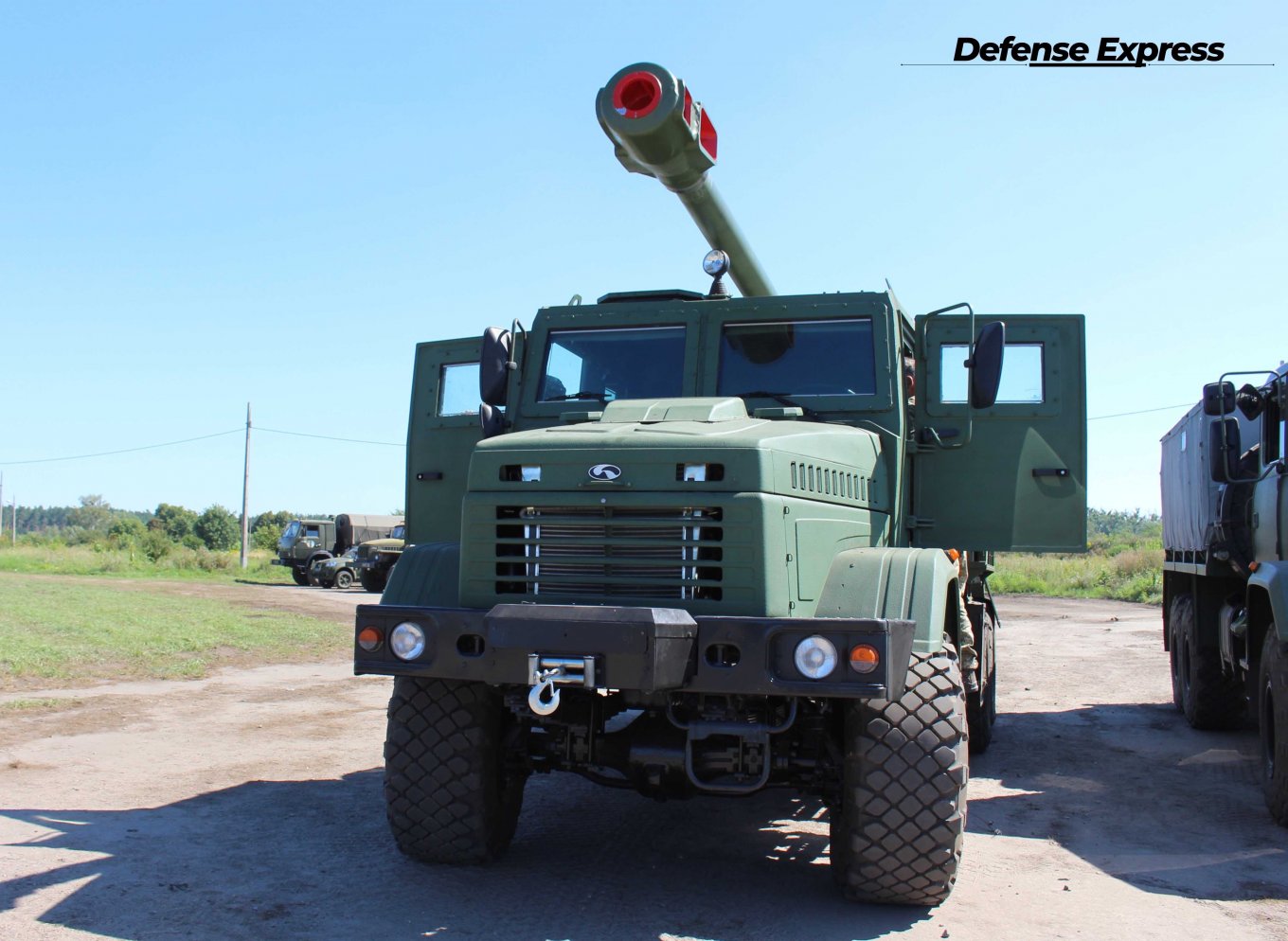 The mobile howitzer Bohdana has been under development at Kramatorsk Heavy Machine-Tool Plant since 2016 and was initially scheduled to be ready for service by 2021.
Read more: Ukrainian Army Testing Excalibur Army's Dana-M2 Gun System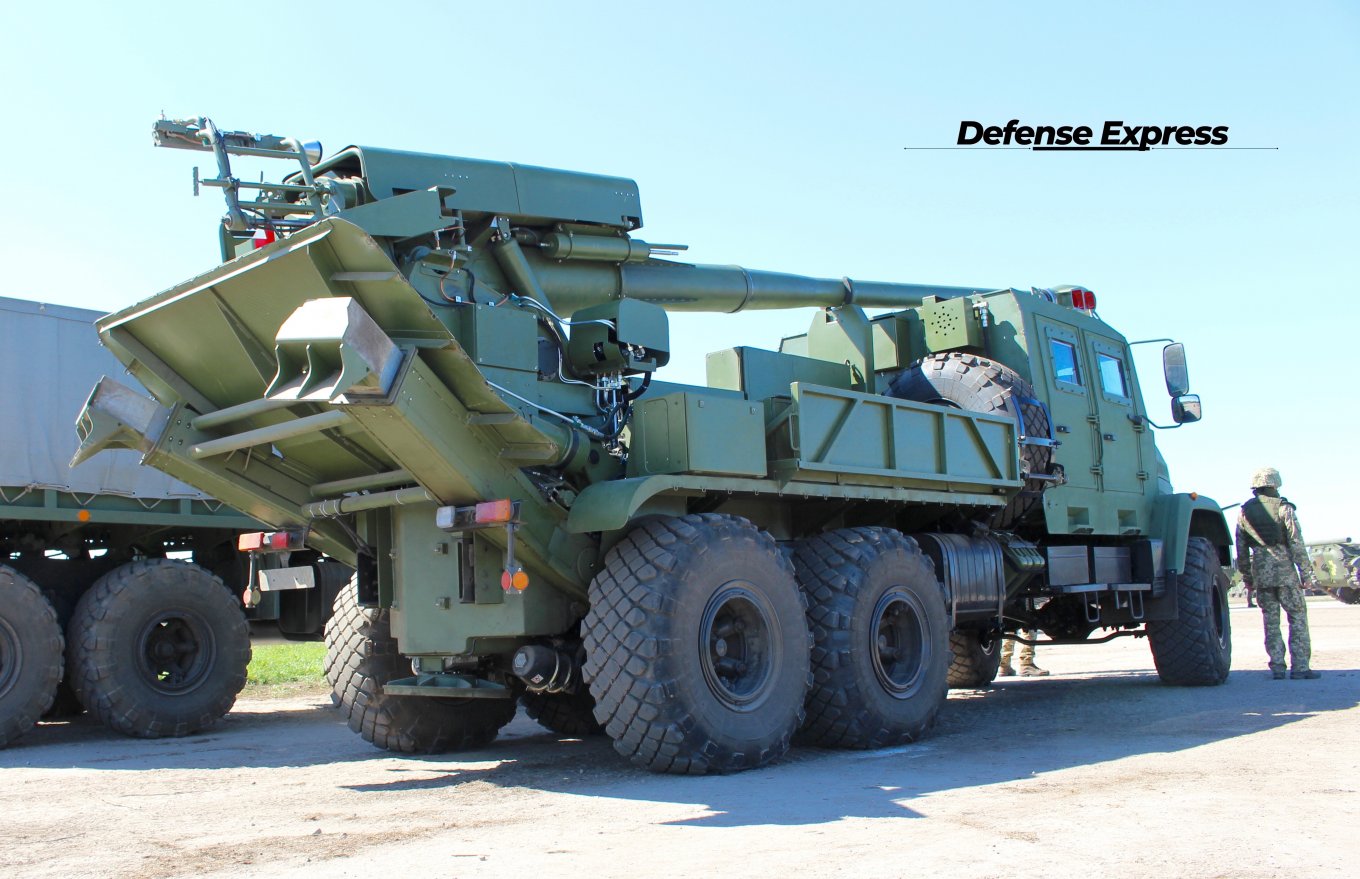 The first prototype was unveiled to the public during Ukraine's 27th Independence Day celebrations held in Kyiv.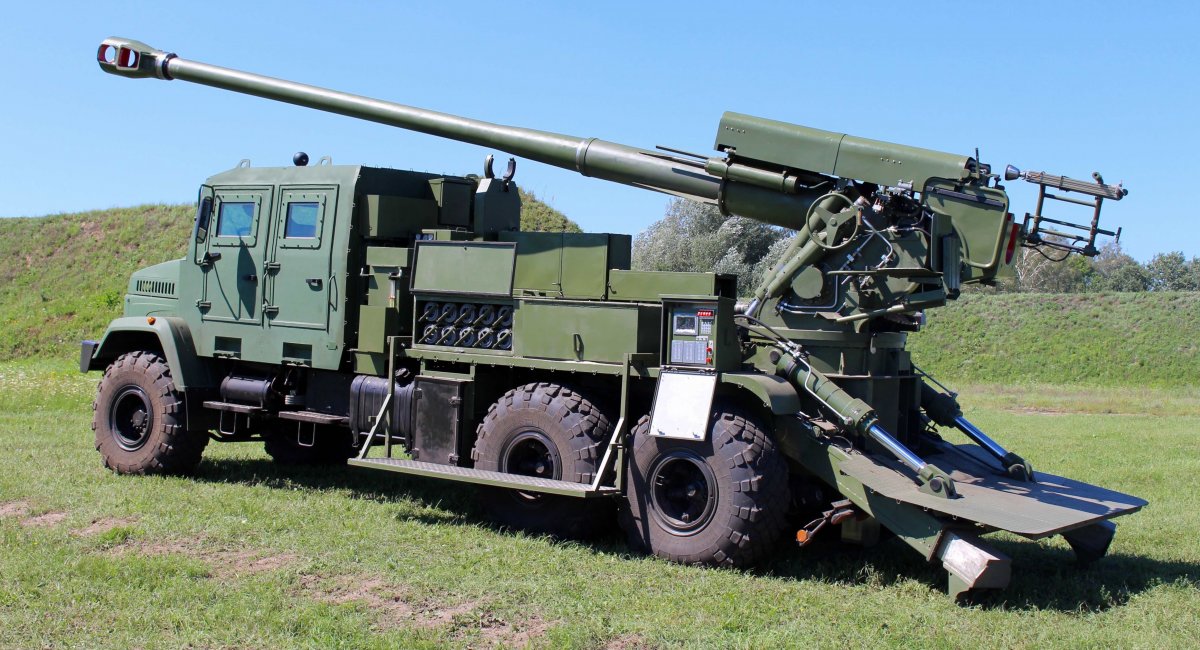 Information obtained by Defense Express reveals that the fire tests are conducted with 155 mm Turkish-produced M107 and Mod 272 inert rounds and Excalibur Army's 155-mm munitions, including HE ERFB-ВВ rounds.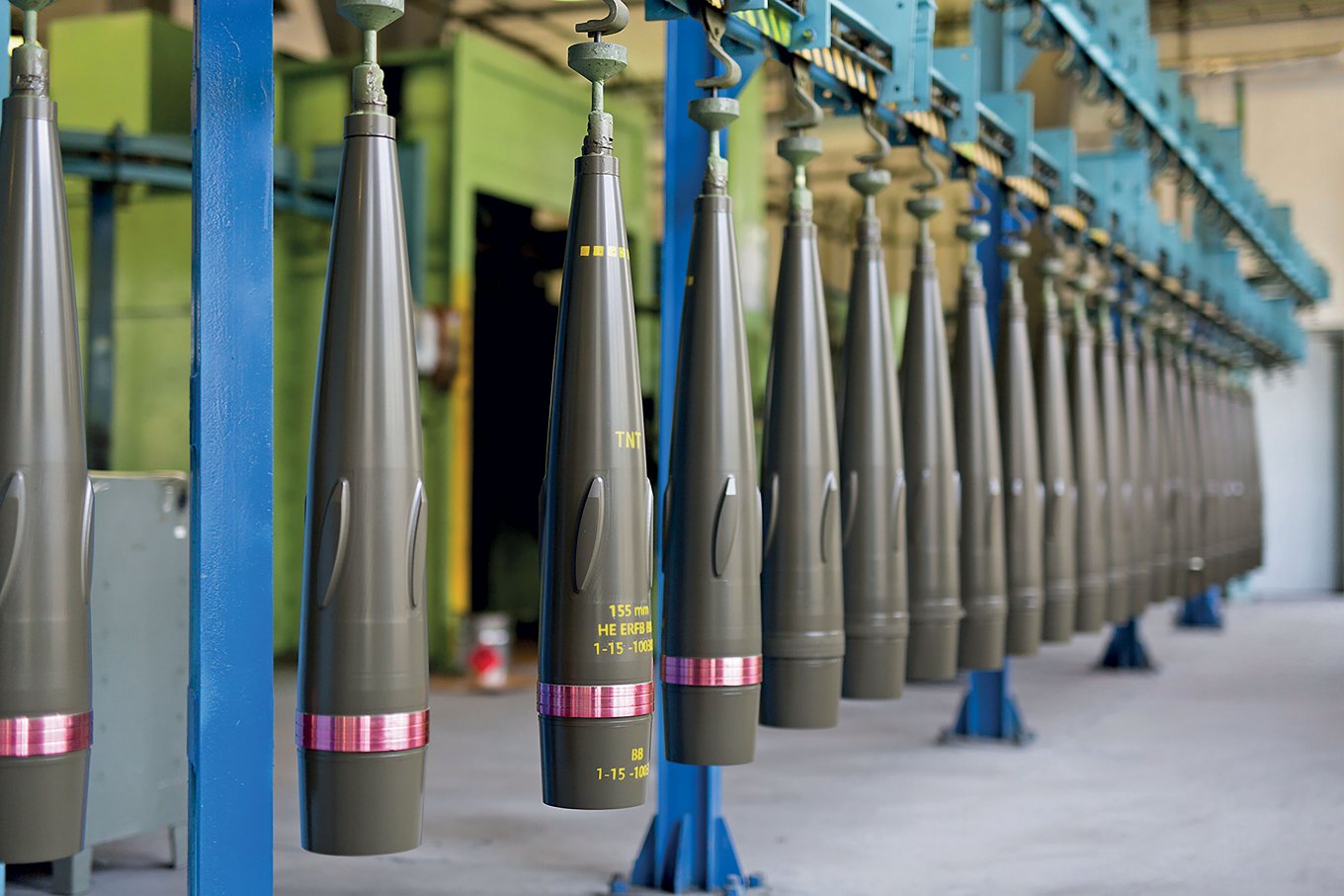 DE memo: The mobile artillery gun system Bohdana has been developed chambered for NATO standard 155-mm round. It can defeat targets at ranges of ≥40 km with HE-FRAG rounds and up to 60 km with HE-FRAG active-reactive rounds.
The system has been developed incorporating a duplicated, computer-assisted fire control system and an autoloader. Loading, aiming and firing controls of the gun can be performed via the control panel or manually using mechanical drives. The gun can be controlled from the cab or a remote panel.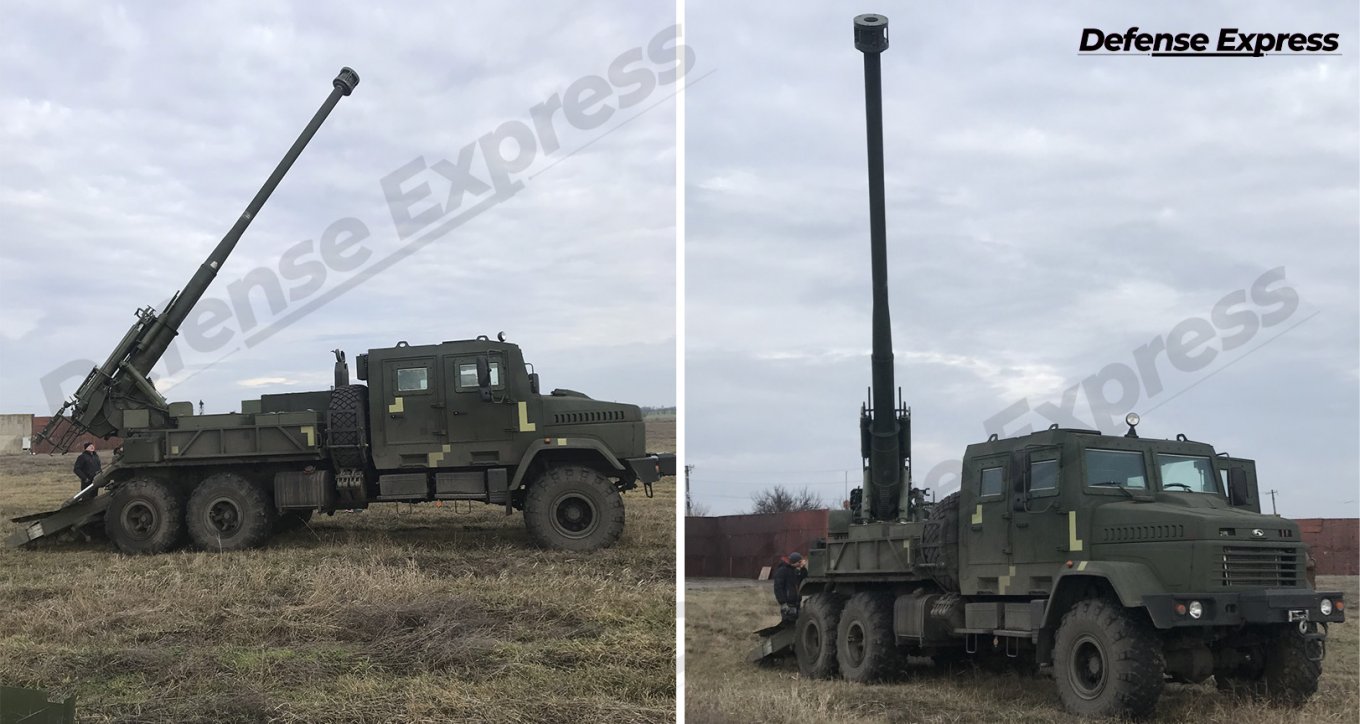 The vehicle has an armor-plated, twin-compartment crew cab with four doors and 5 seats arranged in two rows. It features a central tire-pressure regulation system that allows the driver to adjust the tire-pressure to suit the terrain being crossed. There are also blackout devices and run-flat inserts that enable the vehicle to continue to be driven in the event a puncture results in complete loss of tire pressure. The platform is required to have bulletproof armor strong enough to protect the crew from impacts of B-32-type 7.62 mm bullets fired from ≤30 m within an arc of ±300 o as well as similar-energy fragments of shrapnel. Anti-mine blast protection measures include STANAG-4569 Level I compliant protection of the wheels (hand grenades, unexploded artillery shells, small explosive devices of at least 0.35-kg TNT equivalent); and STANAG-4569 Level IIa protection of the bottom hull (6kg TNT under central hull).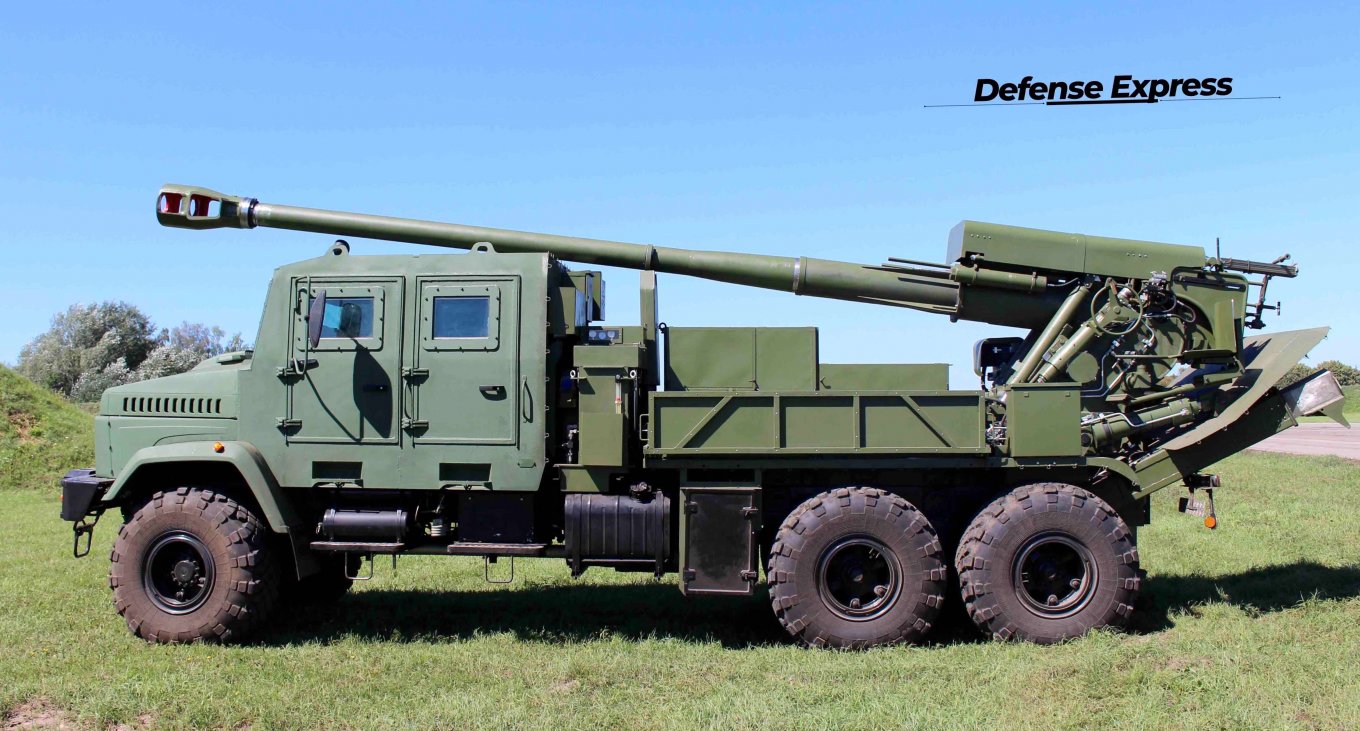 The Bohdana will be able to fire at the rate of 4-6 rounds per minute. The gun will be available with two ammo racks, each holding 10x rounds of ammunition and 10x charges.
Read more: Shyroky Lan Welcomes its First Trainees since Upgrade Renovation
---
---