More explosions occur in russia and in the Ukrainian territories occupied by its forces. Another fire broke out at the oil refinery in Ilsky city of Krasnodar Krai, as reported by local governor Veniamin Kondratyev, the tank with fuel caught ignition.
Details come from russian media that claim a strike by unmanned aerial vehicles caused the incident. According to unconfirmed data, there were four UAVs involved in the attack, one tank was destroyed completely, and another one damaged.
Read more: ​Another Two russia's Strategic Objects Successfully Hit - the Largest Oil and Gas Terminal in the Black Sea, the Airfield Where the An-124 Ruslan are Based
One more fire broke out in Rostov Oblast of russia, at the Novoshakhtinsk oil refinery which was reportedly attacked by UAVs, too. The governor of the region said a drone hit a skybridge in construction between two workshops, and a fire broke out on the territory.
And there is also a fire reported in Stavropol, at a fuel and lubricants storage facility. The cause of the fire is unknown.
Generally speaking, UAVs flying across russia is almost a common thing. Yesterday, there were reports of a successful attack on two objects of strategic importance: the first one is the Taman transshipment complex of liquefied gas and petroleum products which is being called by russians as the biggest fuel terminal in the Black Sea region.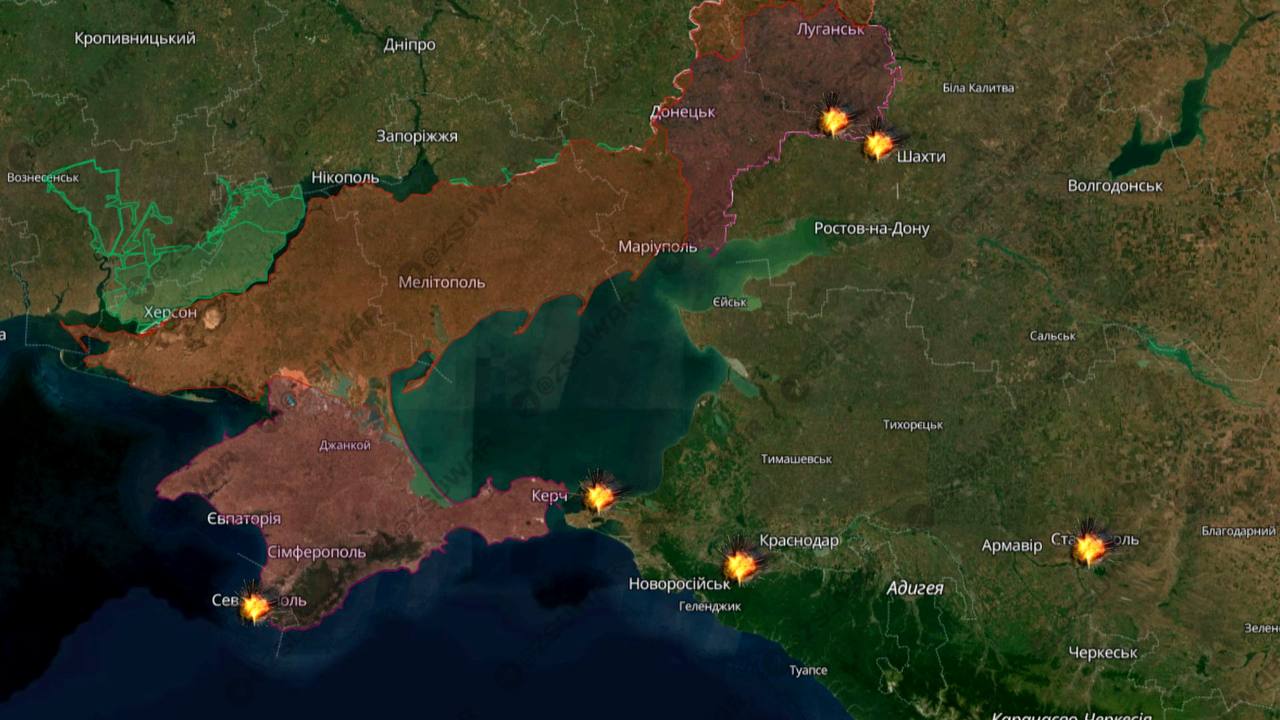 And the second important object is the Seshcha airfield, the only base of the russian air force that accommodates An-124 Ruslan heavy transport aircraft.
That is not to mention the alleged drone attack on the Kremlin yesterday. This was the first time in 81 years this citadel was under attack, moreover, Putin's residence in particular, also known as the Kremlin Senate.
Read more: ​Russian Attack on Ukraine: Ukrainian Forces Destroy 18 Shahed-136/131 Drones and 1 Reconnaissance UAV
---
---