Ukraine's Ministry of Defense has issued a directive to introduce the BM-21U Grad/Verba Multiple Launch Rocket System (MLRS) and the new 80K6KS1 air defense radar system into the Armed Forces inventory.
This is according to a press statement released by Ukroboronprom September 15.
Read more: DKKB Luch has Disclosed Countries Willing to Purchase its Vilkha MLRS, Neptune ASCM Systems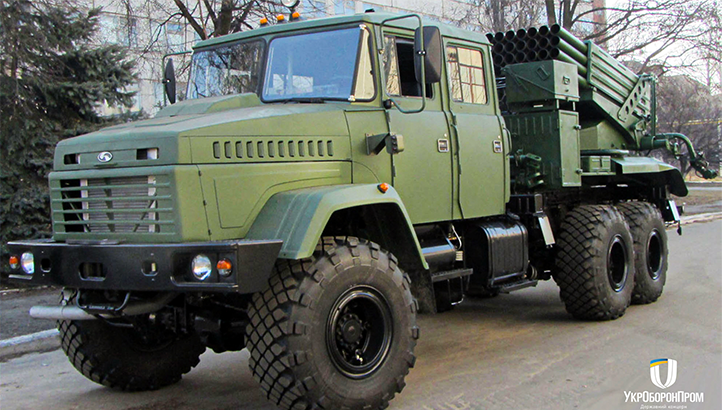 The Verba can be reloaded within 5 minutes and is capable of 40 km max range, the statement says.
Developed out from the BM-21 "Grad" MLRS, the Verba features a number of improvements to its capabilities, particularly new systems for navigation and positioning, communication, as well as for platform leveling and stabilization.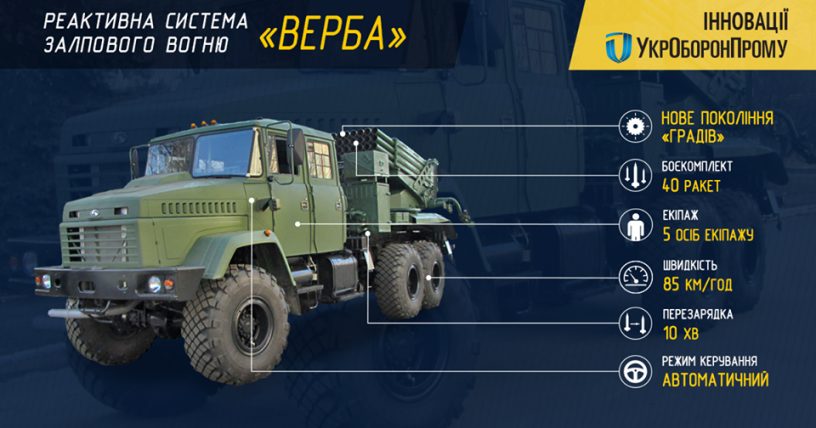 BM-21U "Grad"/"Verba" MLRS launcher vehicles were spotted during Ukraine's 30th Independence Day military parade in Kyiv on August 24, 2021.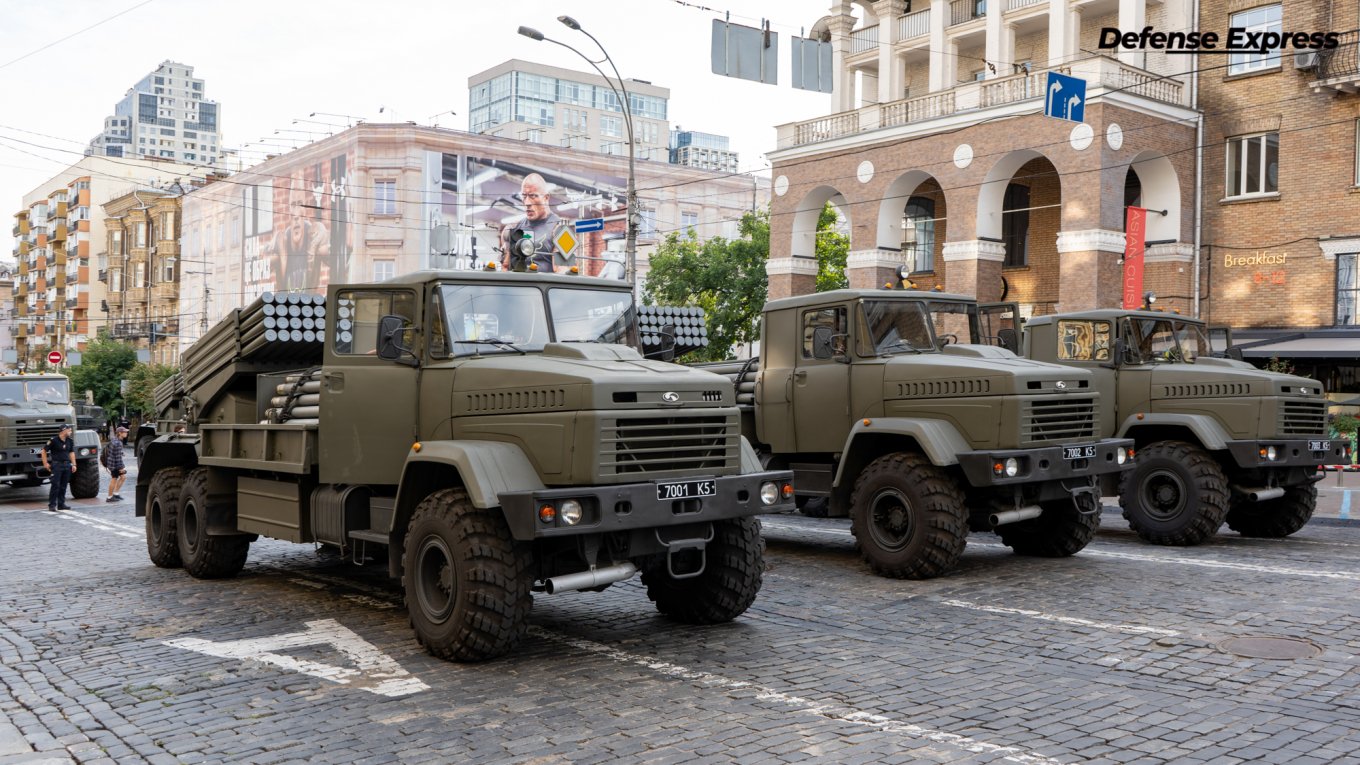 In addition to the BM-21U "Grad"/"Verba", the Ministry of Defense has granted Approval for Service Use to the new three-dimensional, 360-degree air defense search radar, the 80K6KS1 "Phoenix" developed by the R&D and Production Complex "Iskra", Defense Minister Andrii Taran told a news briefing September 15.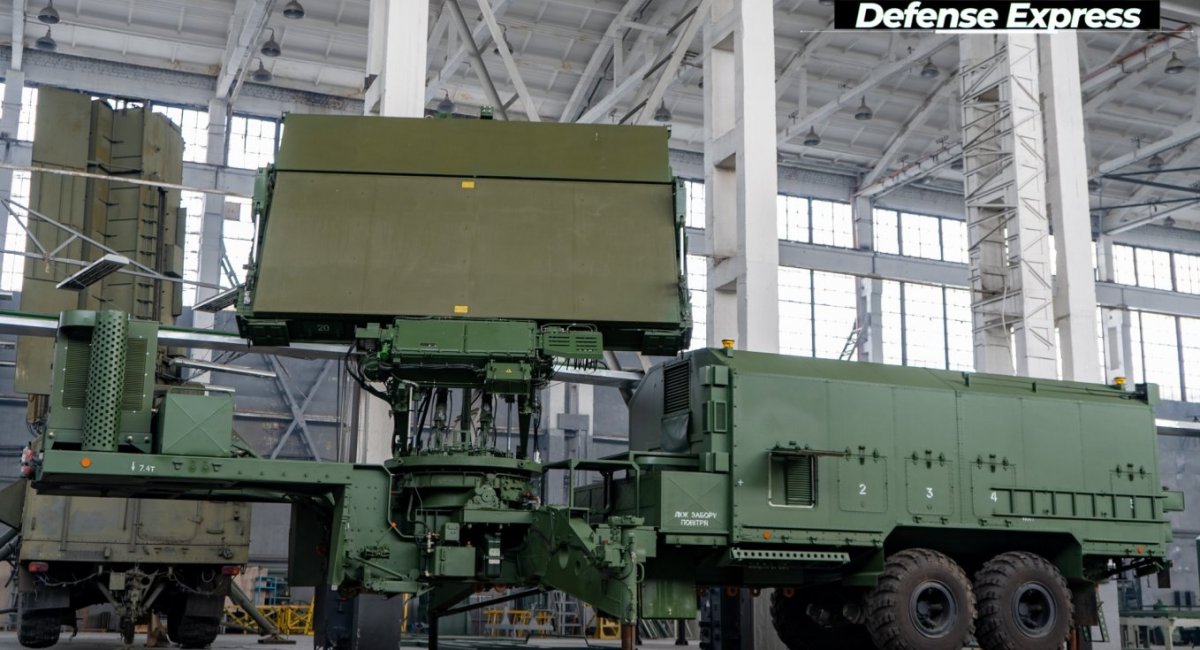 Developed as an upgrade to the 79K6 "Pelican" air defense radar technology, the Phoenix will serve within Buk-M1` air defense missile batteries.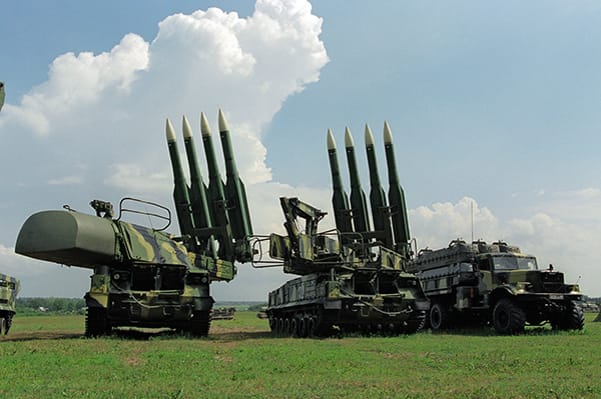 "The Phoenix-1 will be the eyes of our Buk-M1 air defense missile divisions and the Air Force's ELINT units. This cutting-edge technology provides capabilities to automatically search and detect aerial objects, identify them by nationality, category and type, as well as to find bearing of noise jamming sources. By linking air defense forces together into a single reconnaissance and strike network, their effectiveness in detecting and hitting air targets will increase," said Andrii Taran.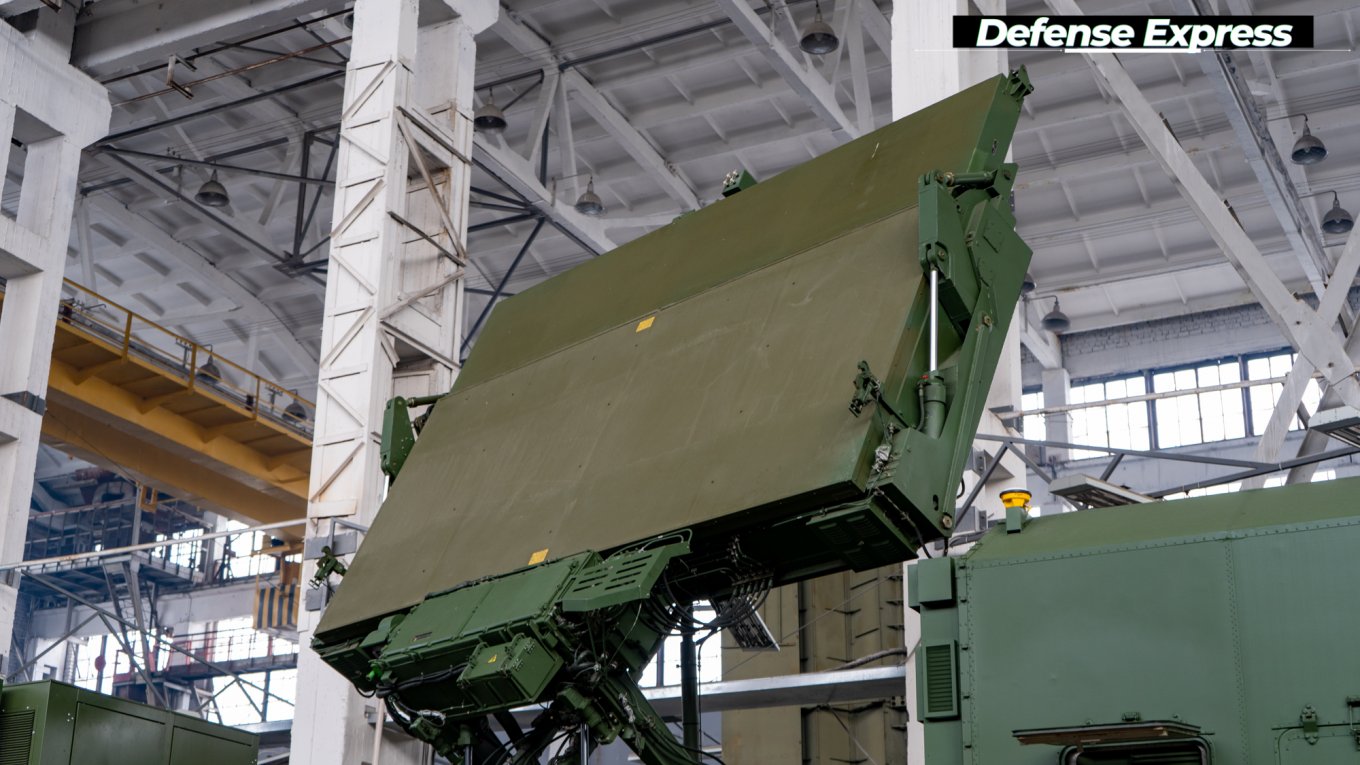 The Phoenix completed its official qualification trials program in June 2021. Its design incorporates modern phased-array radar technology and replaces Klystrons with solid-state transmitting devices. Compared to earlier-generation counterparts, the 80K6KS1 boasts longer scan ranges, higher accuracy, shorter output data processing time, better resilience to jamming attacks as well as dozens of times higher number of targets tracked simultaneously.
Read more: Iskra has Demonstrated its New Radar Systems to Foreign Military Attaches in Ukraine
---
---