The Kevlar-E is suitable for a wide range of roles, including armored personnel carrier vehicle; fire support vehicle; anti-tank/anti-vehicle vehicle; and anti-aircraft vehicle. It can be used to engage and defeat surface combatants in littoral regions and other stand alone targets on the ground at distances up to 500 m.
UkrInnMash has revealed that its new combat vehicle has a fully amphibious capability and supports firing while standing still, on the run and afloat; it is capable of line of sight firing under conditions of fog, rain, snow, dust, or smoke – at any time of day and in all seasons.
Read more: Ukrainian Company Unveils Concept Design for Armored Fighting Vehicle Named "Babylon"
Built on the Soviet vintage MT-LB tractor truck chassis modified for this project, the Kevlar-E boasts excellent mobility performance; it, its developer claims, will be able to follow tanks cross-country and without stopping negotiate trench lines and ford water obstacles.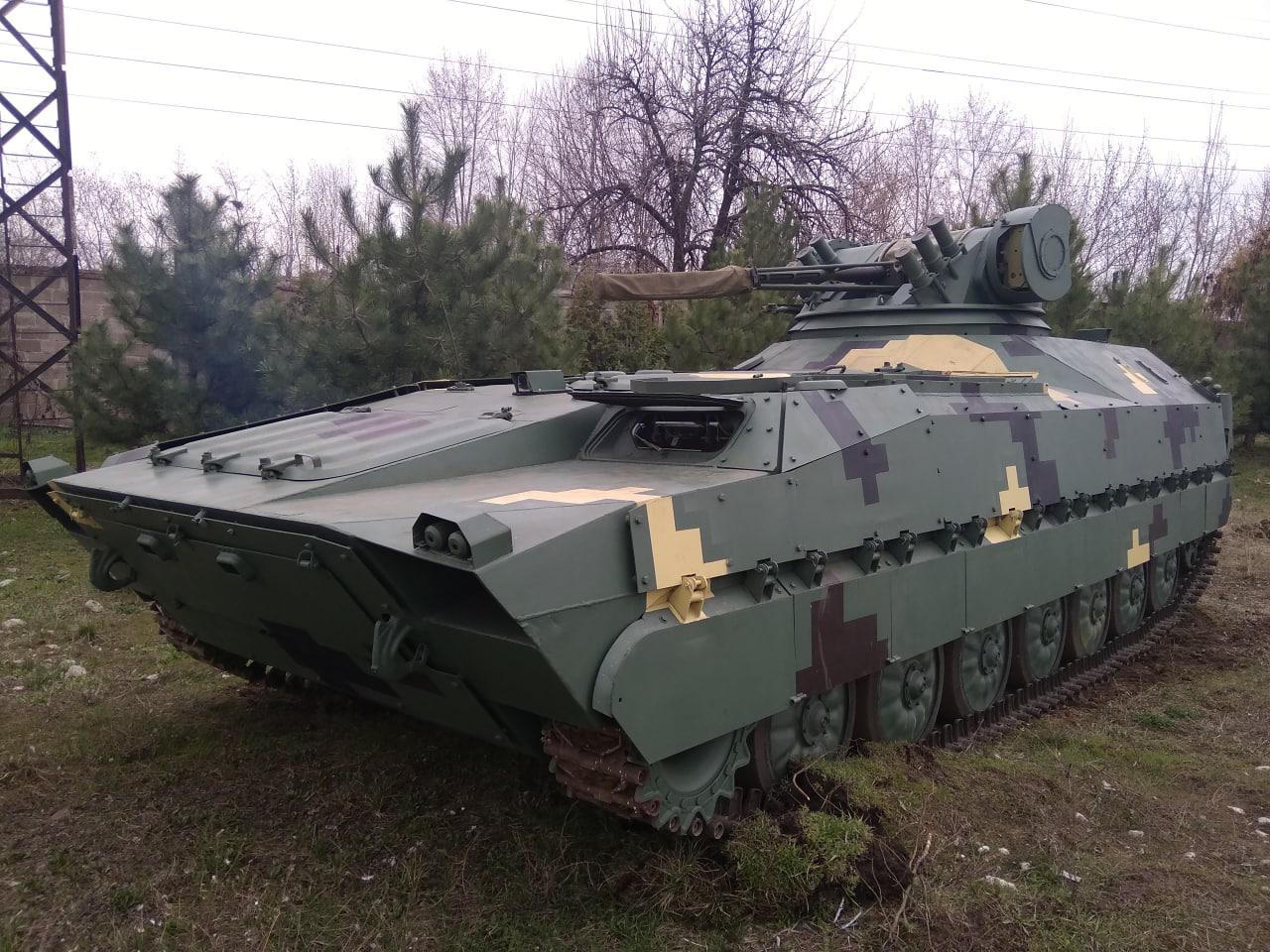 Ballistic protection measures include NATO STANAG-4569 Level II protection from impacts of 12.7-mm rounds in forward arc and 7.62 rounds in side and rear arcs.
"The vehicle will be no worse than the BTR-4 APC vehicle in terms of resilience to small arms fire," a spokesperson for UkrInnMash told Defense Express.
Anti-mine blast protection measures include STANAG-4569 Level II compliant protection of the tracks (explosive devices of 4 kg TNT equivalent) and the bottom hull (2 kg TNT under central hull).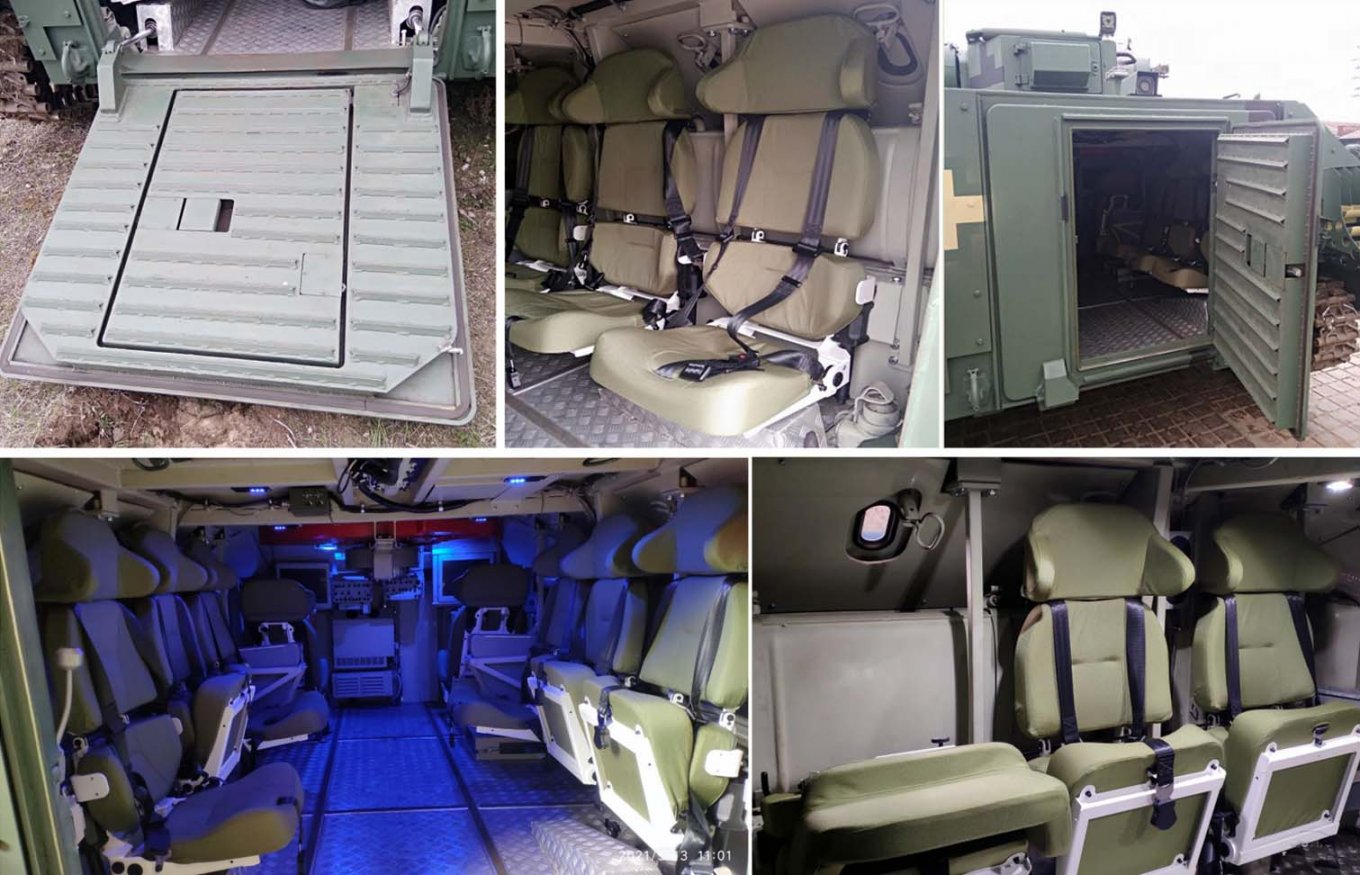 Armed with a remote weapon station Shturm/Storm, the Kevlar-E has a full combat weight of 15.5 tonnes. The Russian-sourced engine featured in the prototype will eventually be replaced with a modern alternative sourced from the international market.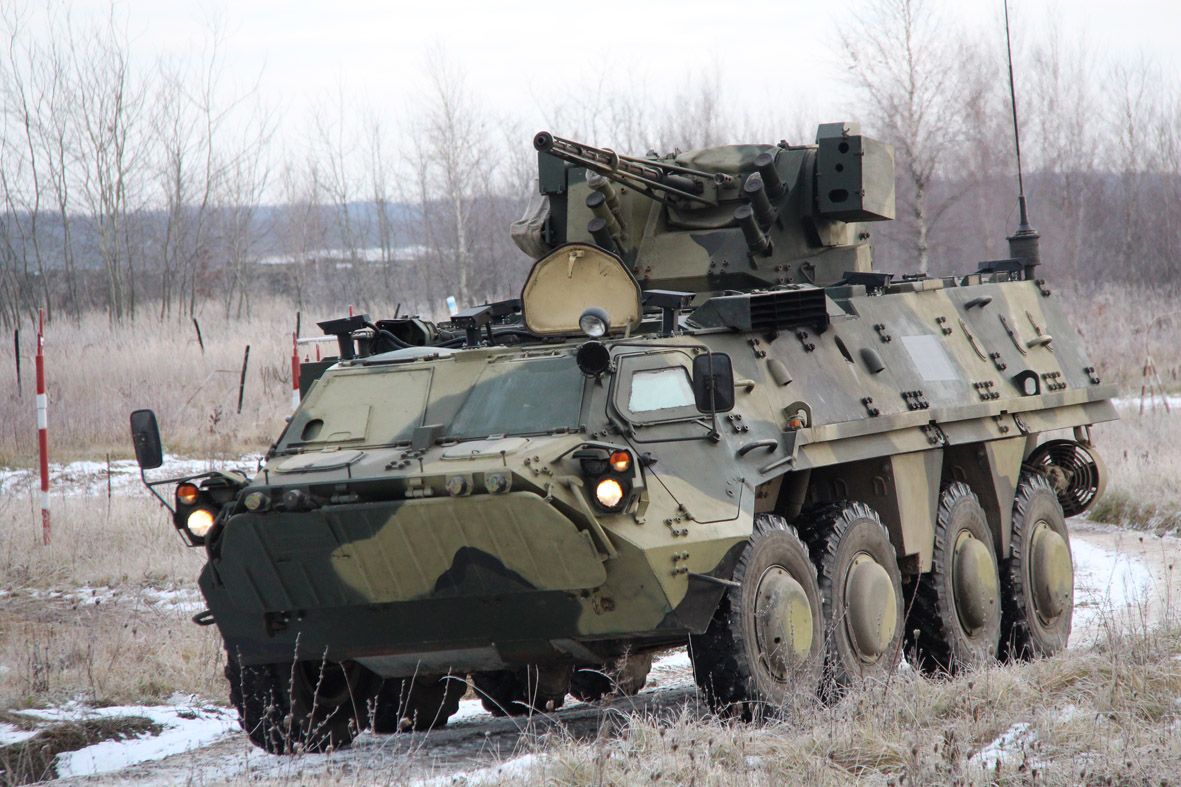 The new fighting vehicle has seats for six personnel plus three crew; it will be armed with domestically designed remote weapon station Parus.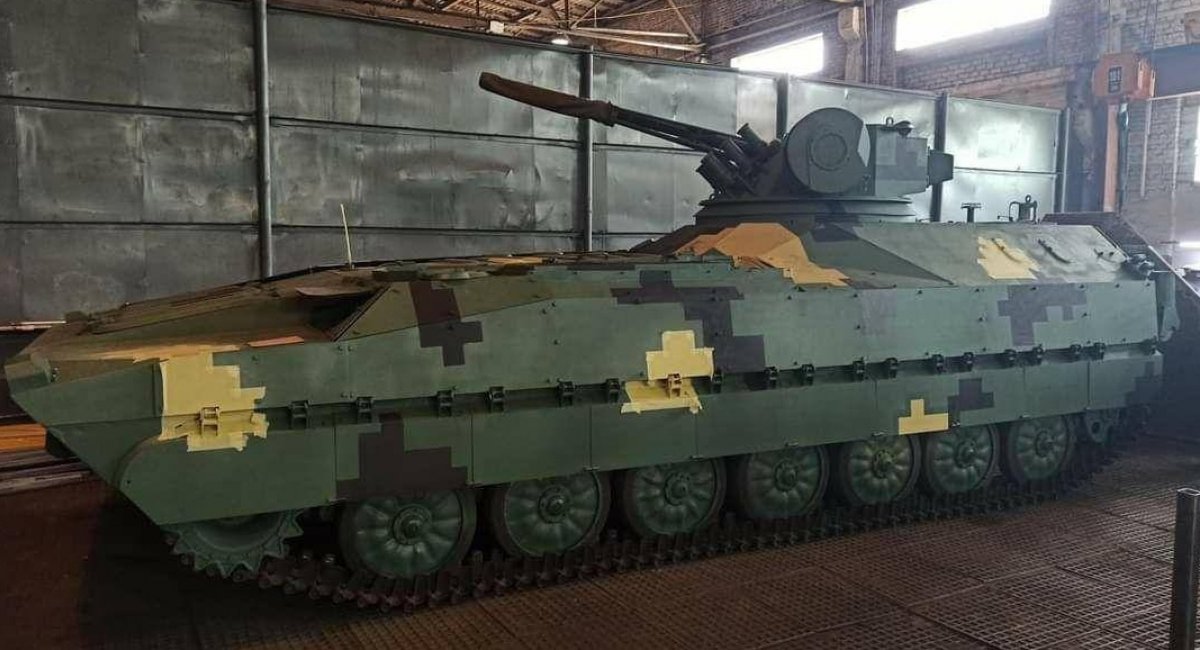 The vehicle features an advanced panoramic observation system, allowing the crew and passengers to have 360 degree situational awareness while remaining under armor protection.
DE memo: First rendering images of the Kevlar-E IFV were released in 2018, and photos of the first prototype were published in late 2020
Ukraine does not produce armored fighting vehicles at home, and this at the time when there is a huge domestic demand for vehicles in this category, which need to be sourced from export markets, and most of them are aging, Soviet-built BMP-1/2 IFV vehicles rather than modern, new-build brands.

Ukraine currently has a very limited choice of domestic IFV projects, the Kevlar-E being the one that has reached the prototyping phase, while two others (developed by Morozov Design Bureau and Ukrainian Armor) only exist in blueprints/concepts or plastic mockups.
Read more: Ukraine's Military Ordered a Quantity of Armored Recovery and Repair Vehicles 'Lev' for Delivery in 2021
---
---